Today I share a children's slip dress made of double yarn. Cropping, the method is super simple, novices can try it.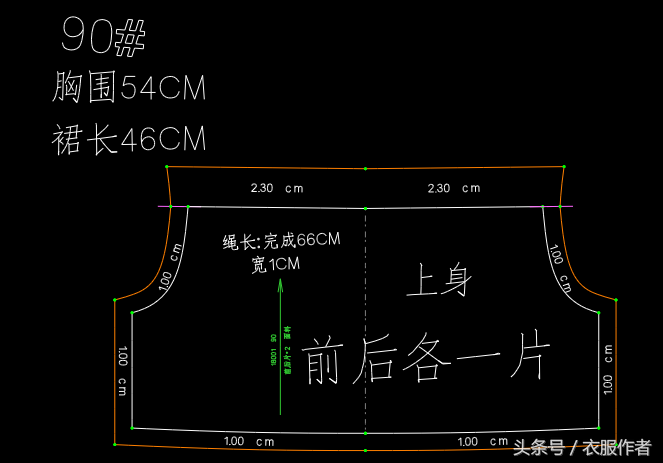 I personally like small broken flowers, and I can also try using solid color fabrics. I use a double-layer yarn fabric, which is breathable and soft. Especially when little baby, there are many adult clothes that also use this fabric.
Looking at the picture, the neckline can be adjusted at will. This is what I flattened
The neckline is directly folded, and the inside is equipped with a knowing, similar to the effect of a pocket drawstring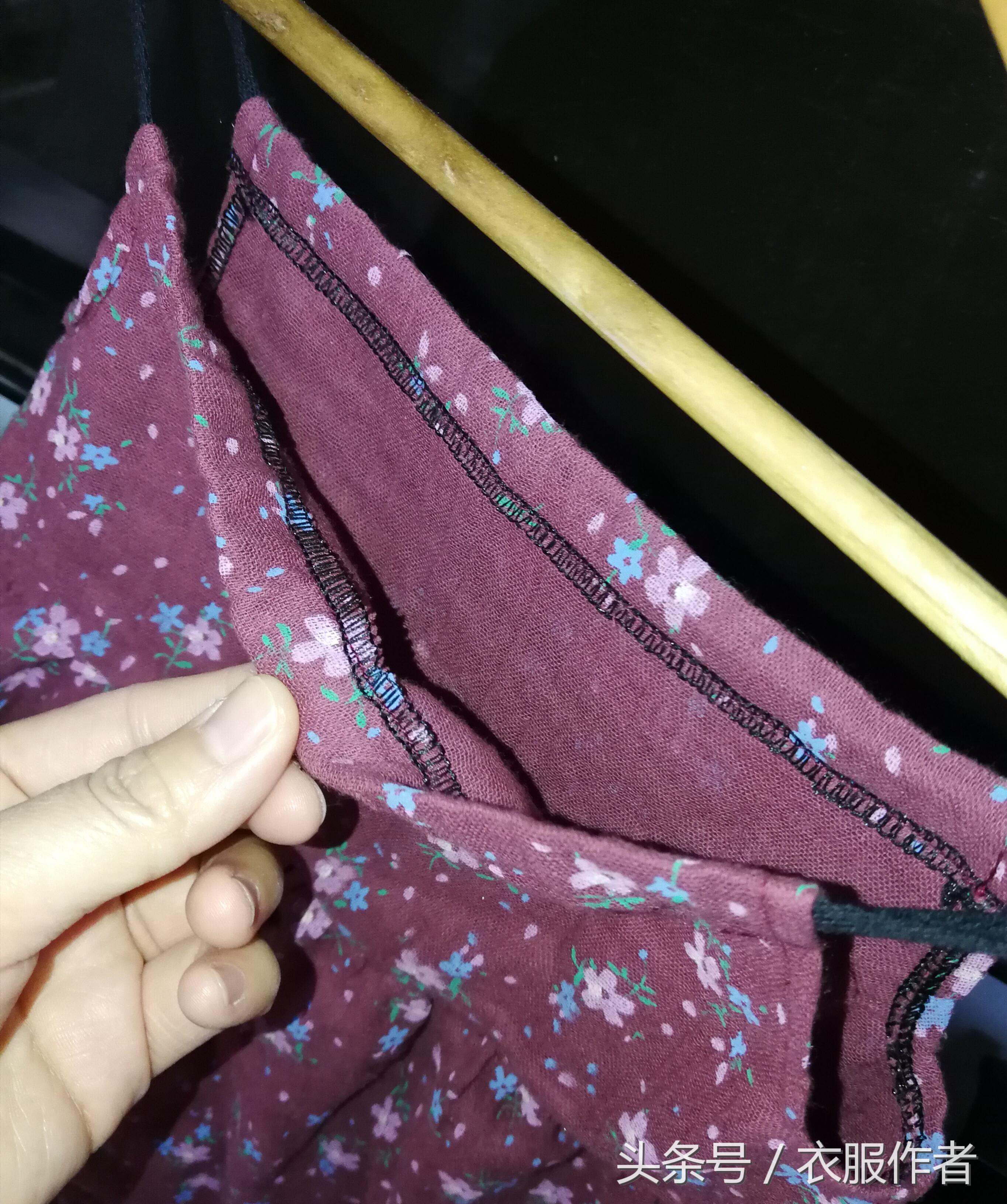 Below is a wrinkled shape
​
Crop the drawing base
SIZE 90, BUST 54CM, SKIRT LENGTH 46CM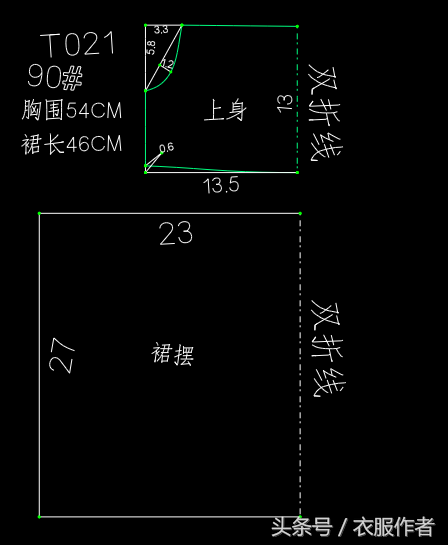 The clothes are lean, and babies with a little flesh can appropriately increase the size of the bust by 4-6CM
In a partial enlarged view, the neckline is made of finished cotton webbing one centimeter wide. If there is no webbing, it is possible to sew one with this cloth
The width of this neckline seam is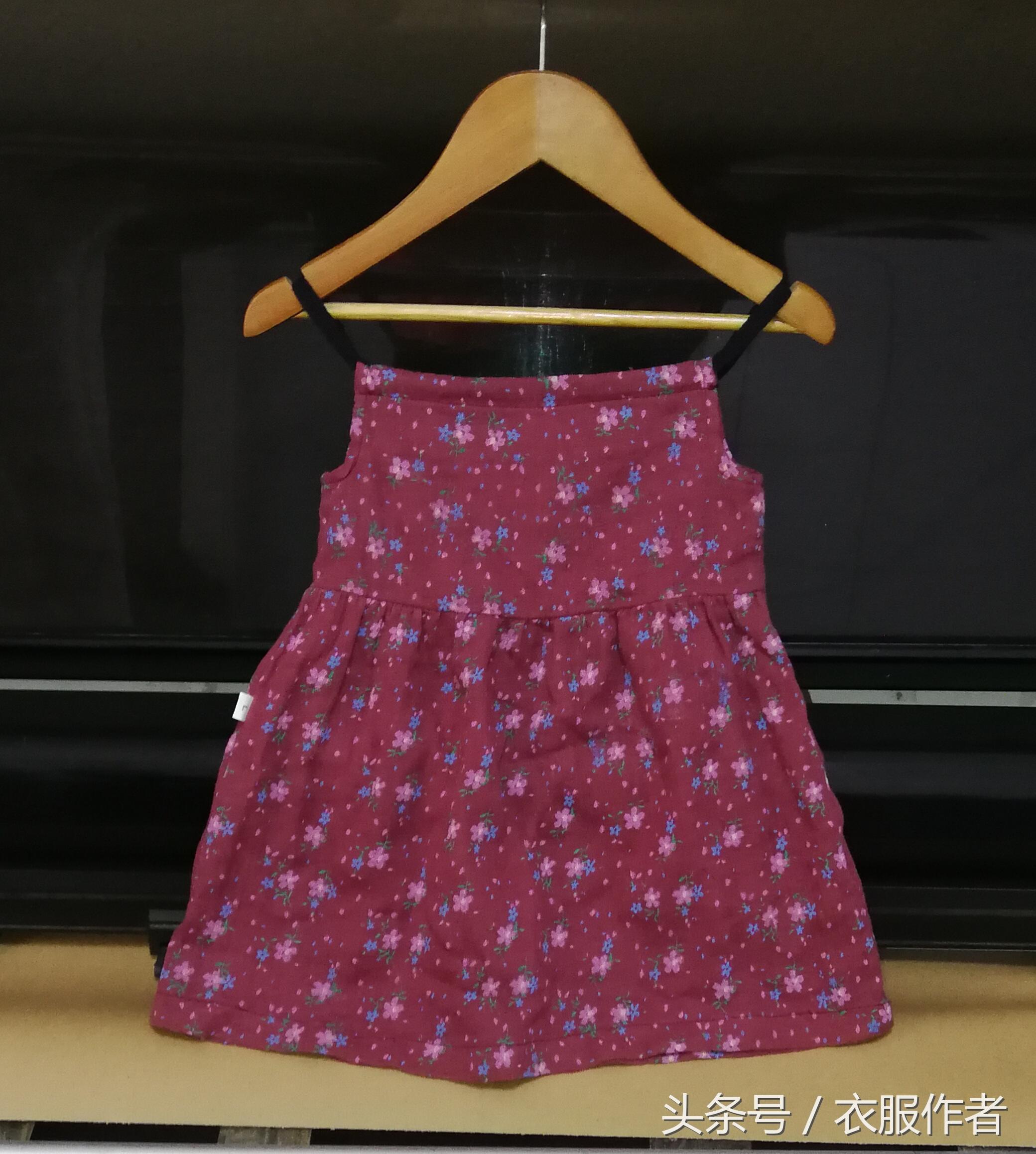 The width of the lock edge is directly folded, and if you want to make a clean edge, you can widen the seam by another centimeter
THE HEM IS DIRECTLY ROLLED UP 1CM, AND THE WAIST IS CRINKLED AND STITCHED ON THE UPPER BODY.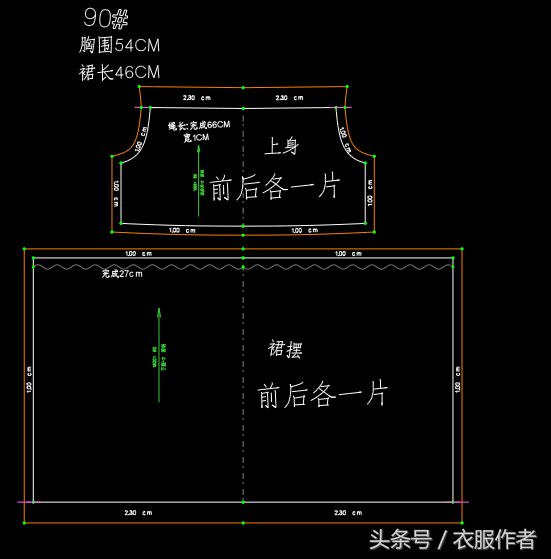 局部放大图,领口用的是一厘米宽的成品棉织带。没有织带用本布缝一条也是可以哒
Well, share it here, you can do it if you like it, good night
I don't understand the message in the comment area, I'll come to see it tomorrow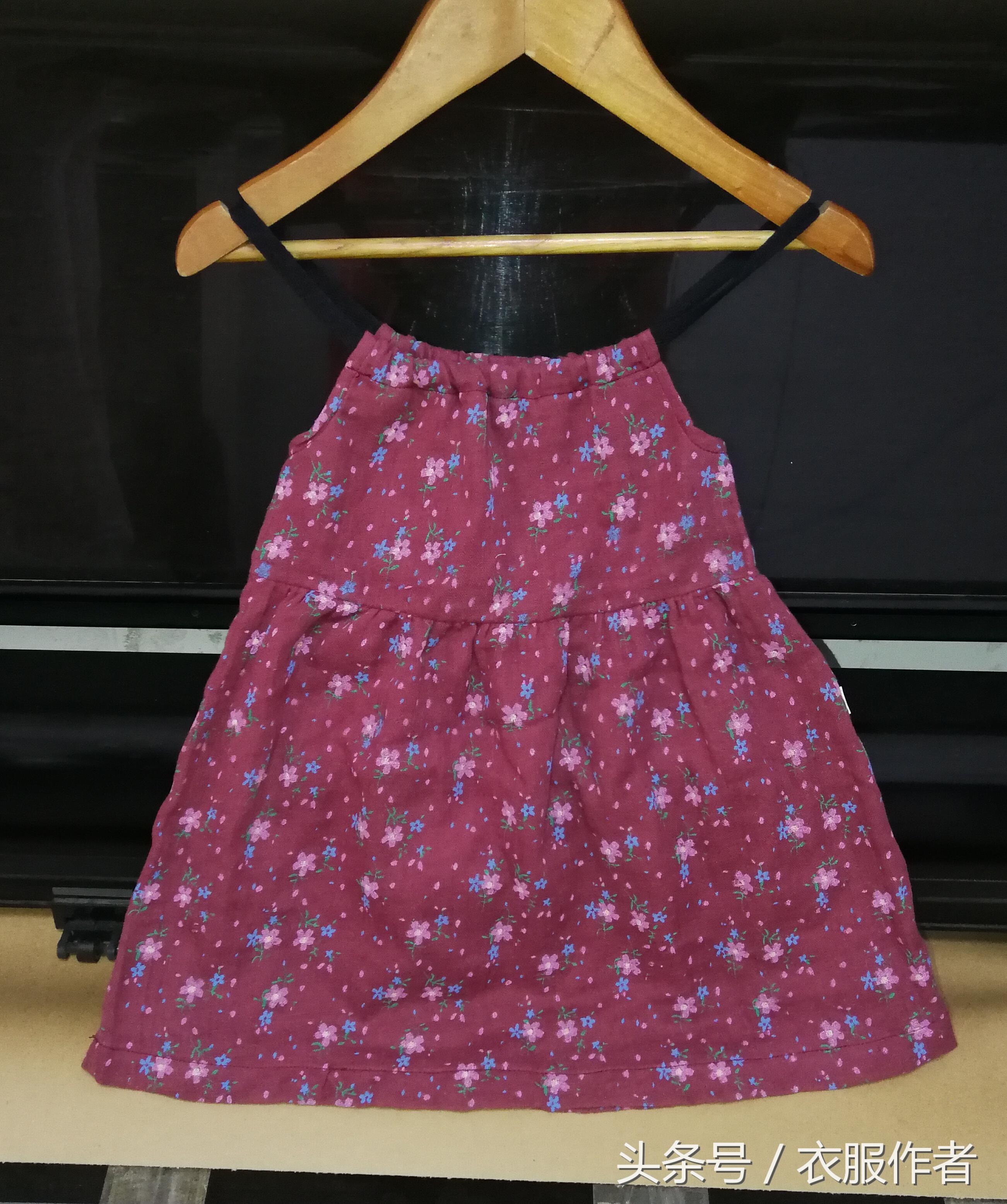 ​