The day when Meisu Jiaer is sold may really be approaching.
On January 24, Bloomberg quoted "sources" as saying that Bain Capital and Carlyle Group became potential buyers of the infant nutrition business of "Friso" under Royal FrieslandCampina (hereinafter referred to as "FrieslandCampina"). The news agency said several private equity firms have shown interest in the brand. In addition to these two private placements, Barings Asia Investment Fund was also mentioned as a possible buyer, and Chinese milk powder company Junlebao Dairy was also included in the list of buyers.
This is the second time that Bloomberg has released information that Mesojia is waiting to sell. At this time last year, Bloomberg reported that Dutch companies were working with JPMorgan Chase to conduct a strategic review of Mesojia in order to simplify their business. Shortly thereafter, FrieslandCampina denied the sale.
At a time when the industry has forgotten about this, FrieslandCampina said in a press release on its website in December that CEO Hein Schumacher had announced that it was conducting a "strategic review" of the Mesojaer business to ensure that it could best capture future growth opportunities.
FrieslandCampina's move has once again aroused people's attention to the business of Mesojiaer. According to the latest report from Bloomberg, more institutions are interested in participating in the bidding than at the beginning of last year, not only Bain Capital and Carlyle Group have replaced JPMorgan Chase, but also the new face of Junlebao has replaced the new dairy industry in the ranks of bidders.
The Chinese market situation affects the foreign milk powder business to stay
As reported last year, MesoJiaer is a world-renowned infant nutrition brand, ranking 7th in the world, selling well in 25 countries and regions such as Europe, the Middle East, Asia (including China) and Mexico, but among FrieslandCampina's 4 major business segments, the professional nutrition segment including FrieslandCampina infant formula contributed the least revenue, accounting for only 10.04% of FrieslandCampina's total revenue in 2020 (11.14 billion euros), and the other 3 business segments, Revenue from consumer goods amounted to EUR 5,735 million (51.5 percent), ingredients to EUR 1,816 million (16.3 percent) and bulk dairy products to EUR 2,467 million (22.2 percent). The Dutch are implementing a strategic transformation of "Our Purpose, Our Plan", with the most urgent goal of "optimizing the organization to reduce costs", which includes actions that "may divest non-core assets to enhance the company's net worth". According to FrieslandCampina's strategic plan to divest non-core assets, the Mesojia business may be divested.
However, FrieslandCampina China and the headquarters may have completely different perceptions of Mesojiaer's stay.
It is worth noting that the global milk powder business began to appear frequently in the capital market.
Also last year, the British Reckitt Benckiser Group sold Mead Johnson's Greater China business to Primavera Capital, New Zealand dairy giant Fonterra sold a number of dairy farms in China, and another New Zealand dairy company, A2 Milk, announced a strategic review of its business in the Chinese market, and did not rule out the possibility of sale.
Some analysts believe that China is the key market for global infant formula milk powder, but with the continuous decline in the number of newborns in recent years, the overseas purchasing business has been seriously affected by the epidemic, coupled with the strong rise of local brands, the revenue of these foreign milk powder companies in China has begun to show signs of decline – the total revenue of A2 Company, which occupies the majority of the Chinese market, fell by 16% in the first half of fiscal 2021, and the profit before interest, depreciation and amortization (EBITDA) fell by 32.2%. Reckitt Benckiser's infant nutrition business in Greater China declined in 2020 due to cross-border trade restrictions in Hong Kong, China; In Chinese mainland, sales in the fourth quarter were adversely affected by increased price competition. From 2018 to 2020, the revenue of FrieslandCampina's special nutrition business segment including Mesojia was 1.247 billion euros, 1.205 billion euros and 1.119 billion euros respectively, showing a downward trend.
Junlebao's calculations
Whether it is the new dairy industry that appeared in the ranks of competitors last year, or the junlebao mentioned this time, their pursuit of Meisu Jiaer is not surprising.
Mesojia is a global brand, but its business focus is entirely on the Chinese market. It was previously reported that "Chinese mainland and Hong Kong's business account for up to about ninety percent of the brand's global business", and China is also its fastest-growing market.
In the Chinese market, the main products of Mesojia are formula milk powder, including 3 series of Mesojiaer, Royal Mesojia and Mesojia NOVAS Premium Edition for infants and young children, as well as "Mesojia Jia Er" targeting the pregnant women's market.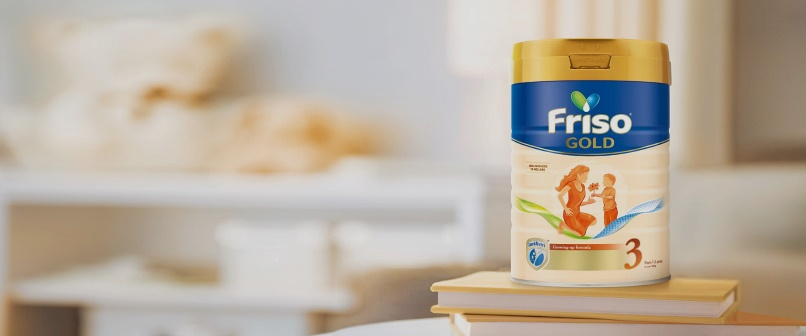 According to Nielsen's data, in 2019, the Mesojiaer brand ranked fifth in the domestic infant formula market. According to official data, Mesojiaer's sales exceeded 2 billion yuan in 2020; In June this year, Meisujiaer ranked first in Jingdong's self-operated milk powder category, with a record share of the market; On Tmall (excluding cross-border purchases), the flagship store of Meisu Jiaer ranked first in the transaction amount of the group dimension and ranked first among imported ultra-high-end milk powder brands.
Obviously, Meisujia has become the first choice of many Chinese mothers, and if it can be acquired by local dairy companies in China, it will greatly rewrite the competitive landscape of Chinese milk powder companies.
New Dairy tried to enter the infant formula market as early as 2015 and launched the "Akarola" brand products, but New Dairy failed to grow. According to its 2021 half-year report, the milk powder business achieved revenue of 37.32 million yuan during the period, accounting for only 0.86% of the total revenue of New Dairy. Zhu Chuan, president of New Dairy, once said, "The next step is to enter the market strategically, grow structurally, and maintain full attention to milk powder, cheese and other categories." "
Obviously, if it can win the Mesojia business, the milk powder business of the new dairy industry will be in a more favorable position. However, since then, the new dairy strategic investment in Hebei's Red Star Dairy may have weakened its desire to occupy the Dutch milk powder brand.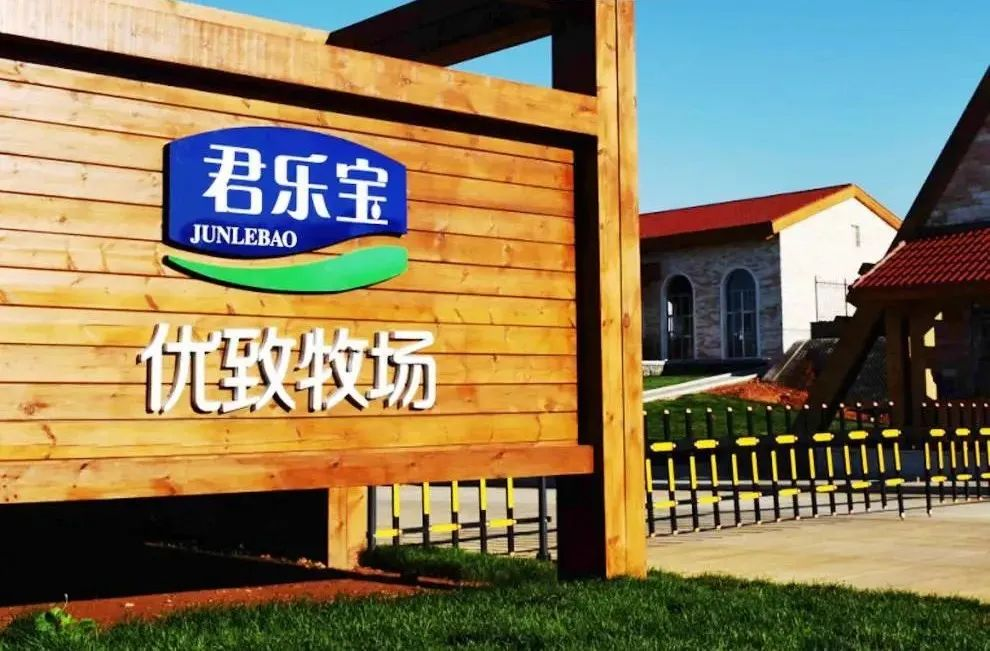 As far as China's infant milk powder market is concerned, Feihe's sales revenue in 2020 is 18.5 billion yuan, and it is expected to exceed 20 billion in 2021, becoming the number one local milk powder brand when there is no dispute, Junlebao exceeded 10 billion in 2020, from the recent statement of Junlebao Chairman Wei Lihua, its milk powder business is expected to maintain growth momentum in 2021, on January 10 this year, Junlebao released the strategic goal of infant milk powder business – to become the world's leading brand of infant milk powder in the next 5 years. If it wins the market of Meisu Jiaer in China, Junlebao will further narrow the gap with Feihe in terms of volume.
Moreover, Feihe is mainly in the high-end market, Junlebao is more oriented to the low-end market, and Meisu Jiaer has a layout of ultra-high-end Royal Meisu Jiaer, Nielsen data shows that Meisu Jiaer ranks first in the high-end milk powder market share, in the first half of 2021, the sales of ultra-high-end products Royal Meisu Jiaer in China have increased, if you can get your wish, Junlebao will cut into the high-profit ultra-high-end market in one fell swoop, and the business layout is more reasonable.
(Image source: Internet, if there is infringement, please contact to delete)