Red painted style amphora jug, late 4th century BC, 34.4 cm high. 26 cm in diameter, weighing 1745 g, Tomb 57A of Andreolo. This jug depicts a naked young male sitting on a rock. She was talking to the woman in front of her, who was holding a mirror in her left hand and a Greek disc in her right hand. Step on a rock with your right foot. (Photo by Lin)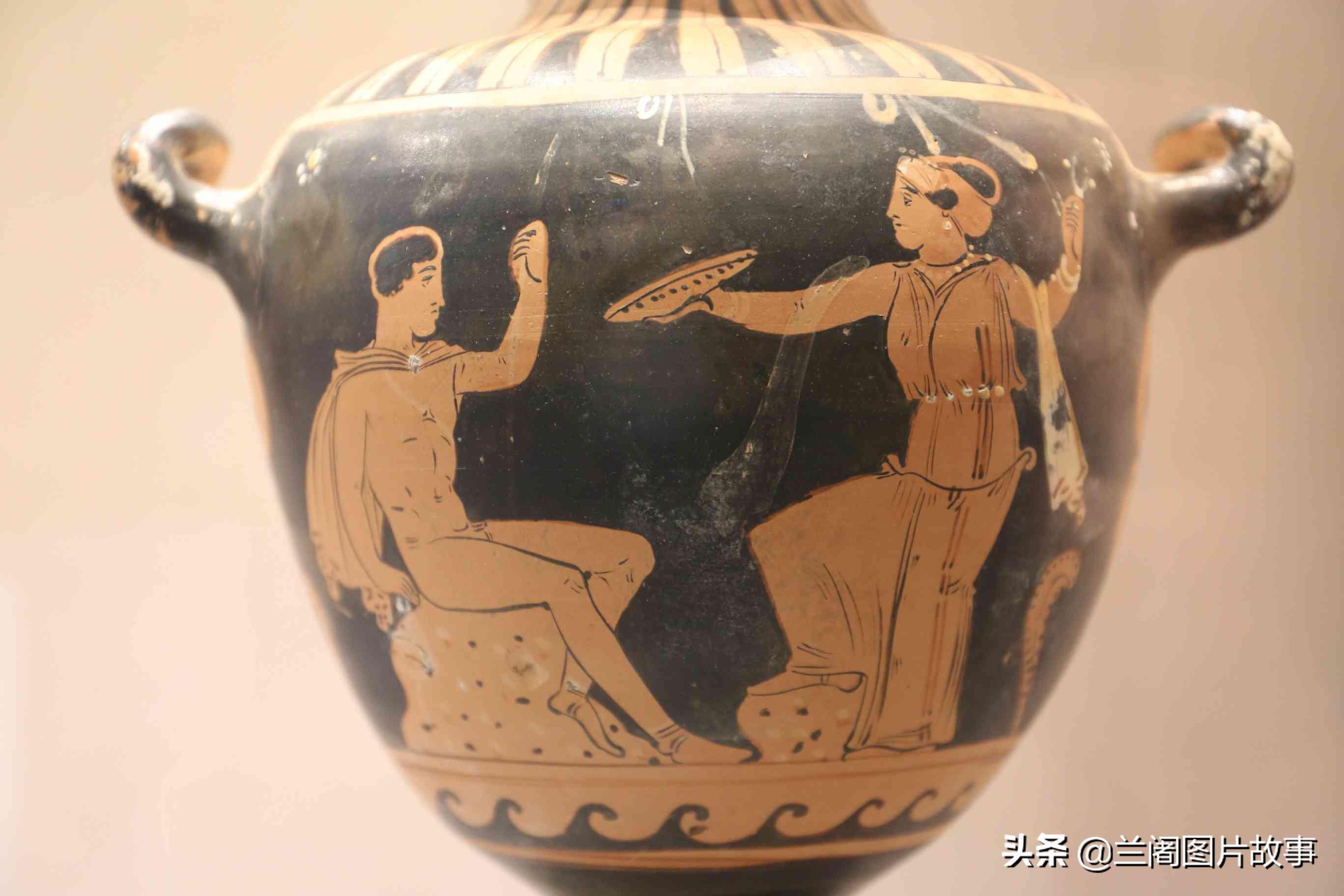 Red painted style curved handle kettle. Second half of the fourth century BC. Pottery, height 36 cm, diameter 19 cm. Tomb No. 6 of Gaodo.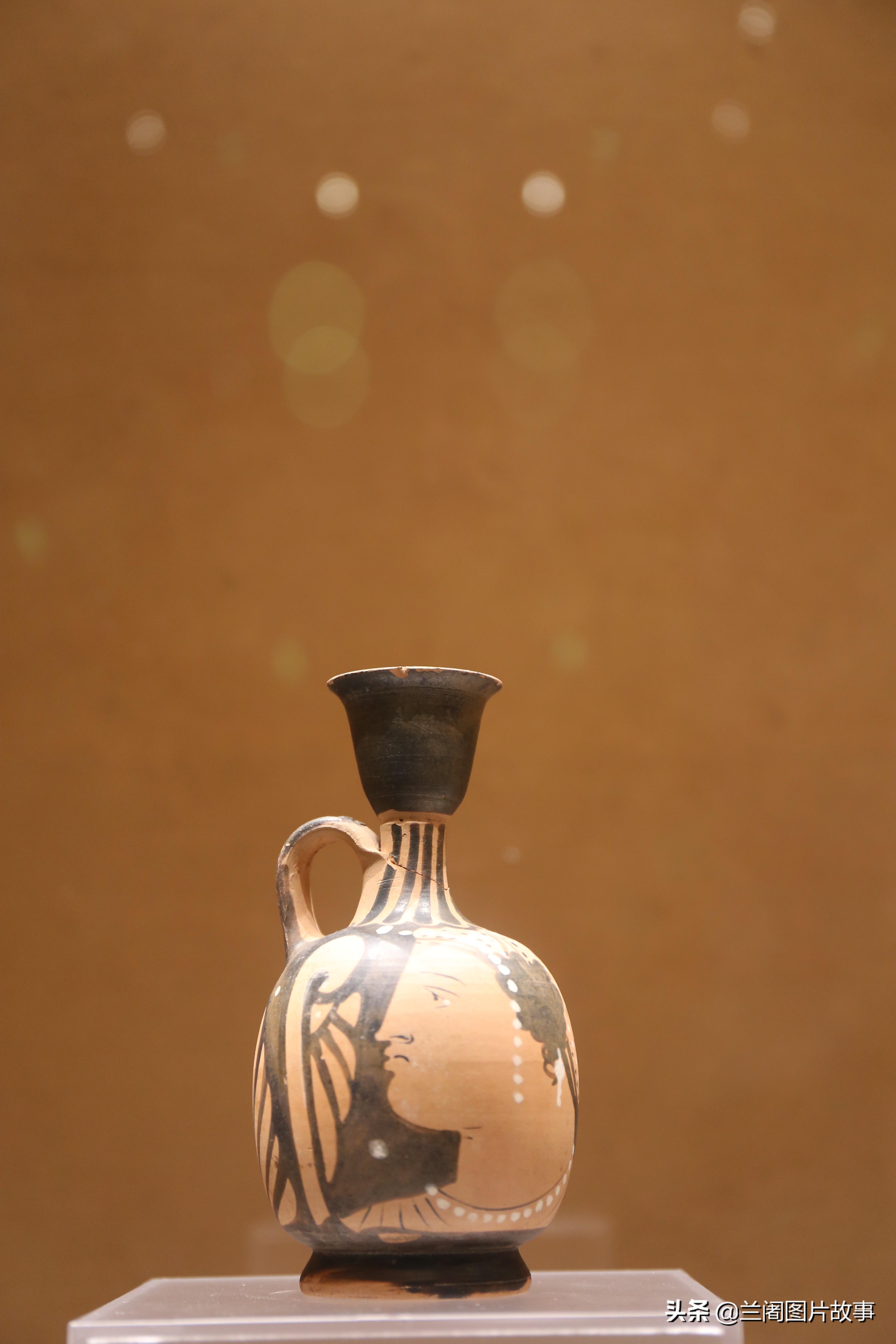 Black earth amphora pot. Late IV century BC, pottery, 14.5 cm high and 9.5 cm in diameter. Temple of the Priests Suite No. 16. This amphora pot has a black background with black and yellow ornamentations.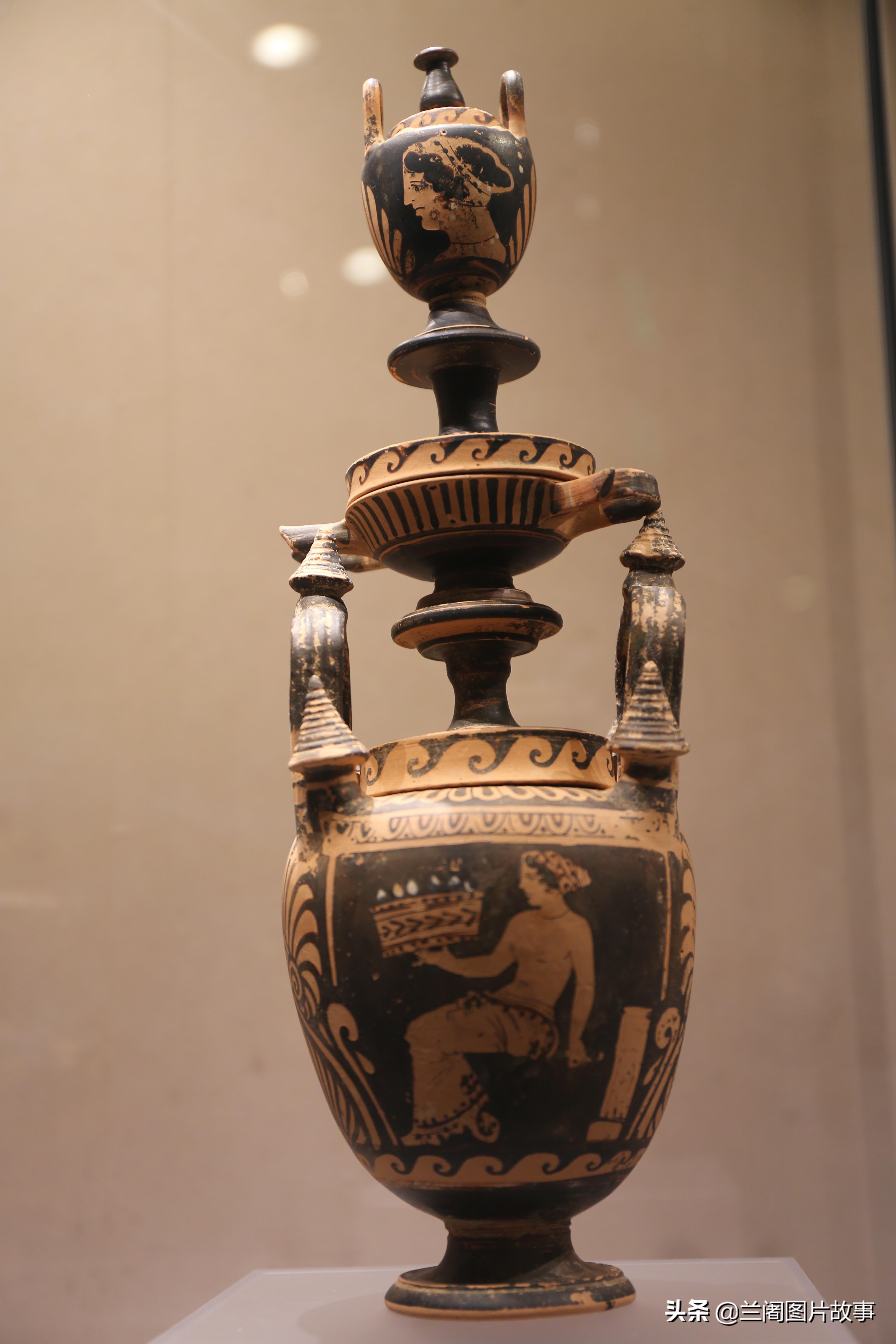 Wedding vase, late IV century BC, height 45.5 cm, diameter 13.5 cm, southern Italy red painted style wedding vase. The belly of the bottle is painted with a female figure holding a mirror in her right hand and a naked man holding a crown, and a semi-sitting with a basket of eggs. Ring handles on both sides of the vase with pine cone decoration. The lid of the wedding vase is similar to the sex of the bean, with a female head facing the left on each side, a small vase attached to the top of the vase, and a side portrait of the female head on both sides.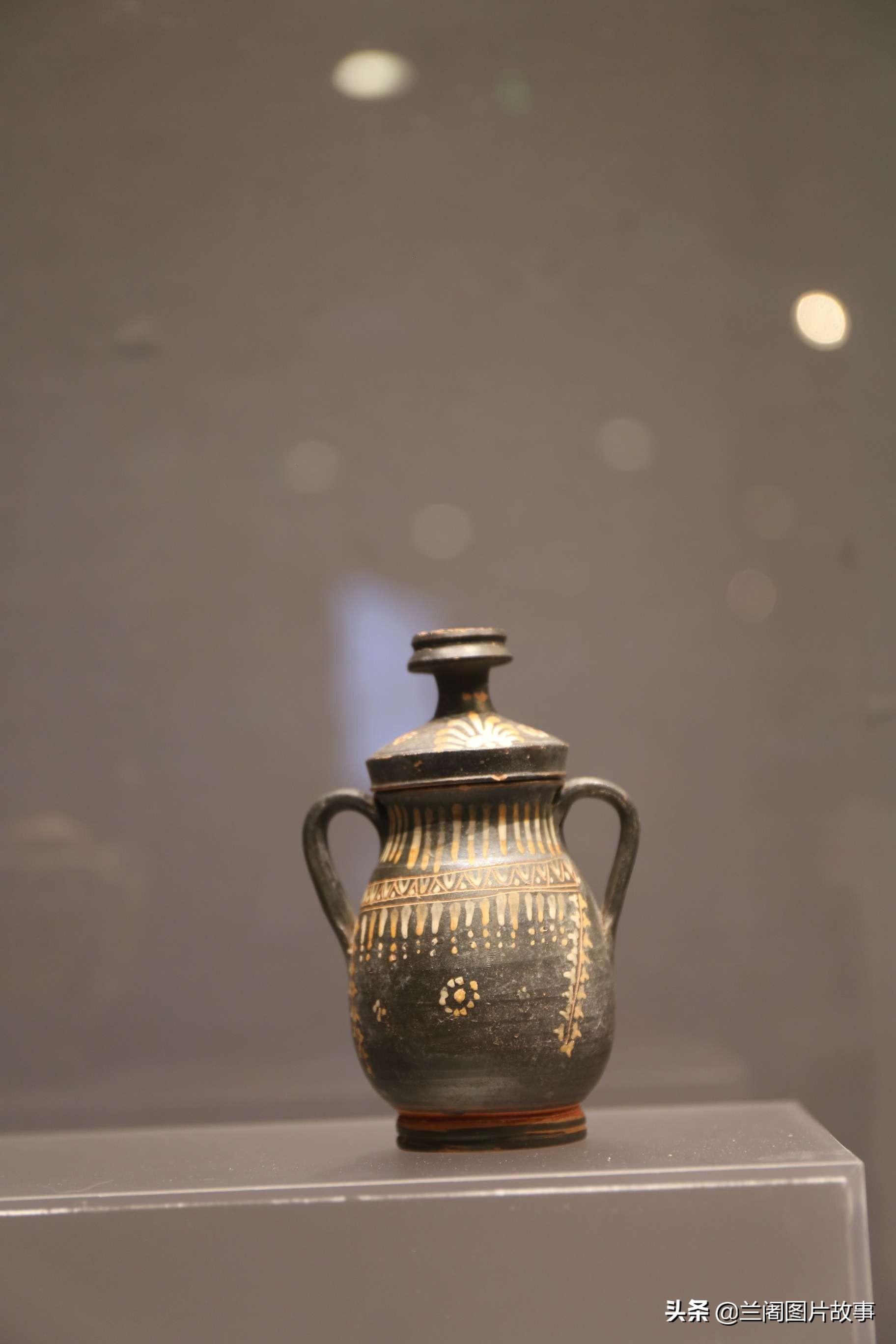 Red painted style thin neck round belly oil bottle. 340 BC – 330 BC. This red-painted oil bottle in southern southern Italy depicts a female head facing left.