US sneaker trading platform StockX said in the recently released Current Culture Index for the first half of 2021 that from January 1 to June 30, 2021, luxury accessories brands
Chrome Hearts
brand
Sales on its platform increased by 2200%,
This is thanks in part to a series of successful co-branded products launched by Chrome Hearts.
Last year, men's fashion and streetwear platform Grailed named the Chrome Hearts brand the tenth "best brand" of the year, saying that Chrome Hearts "has skyrocketed in popularity in 2020" and that the product is hard to find because it only has a "good name"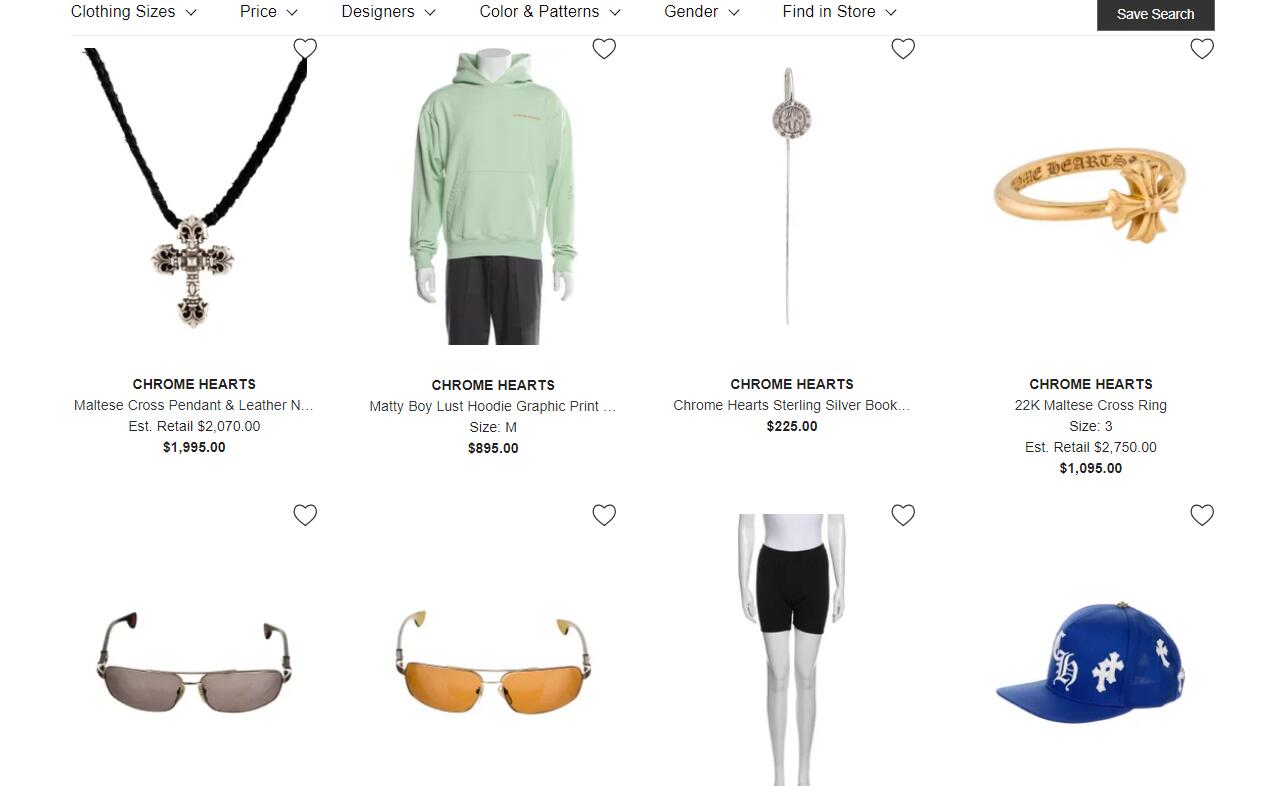 Own stores and carefully selected partners
Li" offers handmade products.
Brand partnerships, expanding stores, rich product categories, and a strong customer list have all driven Chrome Hearts' strong growth.
Chrome Hearts' recent collaborations include Off-White founder Virgil Abloh, singer Drake, supermodel Bella Hadid and so on. It has more than 30 stores, including a 16,000-square-foot flagship store in New York's West Village and a recent launch in the Caribbean resort of St. Barth's Island. Barth's), it also plans to open two more stores in London and Paris.
The Chrome Hearts brand's vast product line includes handmade jewelry using sterling silver, gold, platinum, precious gemstones, clothing, eyewear, luggage and leather goods, as well as handcrafted wooden furniture and household items. Its client list includes singer Elton John, rock star Cher, American diva Rihanna, the Kardashian Jenners sisters, and fans who are not famous but have deep pockets. What's more
All Chrome Hearts products are sold at full price and never discounted.
In 2019, Chrome Hearts sold a 10% stake to a private equity firm for $150 million
then
Chrome Hearts is valued at $1.5 billion
。
Resale platforms such as The RealReal and StockX are also flooded with Chrome Hearts products, from $400 cotton T-shirts and $6,000 jeans to $500 embroidered baseball caps and $8,000 or so of sterling silver jewelry. The RealReal said that from the first half of 2019 to the first half of 2021, Chrome Hearts demand on The RealReal platform tripled, with consumer enthusiasm driving a 63% increase in average selling prices and a more than 30% increase in resale value.
Chrome Hearts is operated by a motorcycle leather jacket
Richard Stark
Founded in 1988 in Hollywood, California, he and his wife currently run the 800-person company. Richard Stark revealed at the end of 2019 that the company's business was "growing substantially."
Above: left: Virgil Abloh; Right: Richard Stark
Build a trademark empire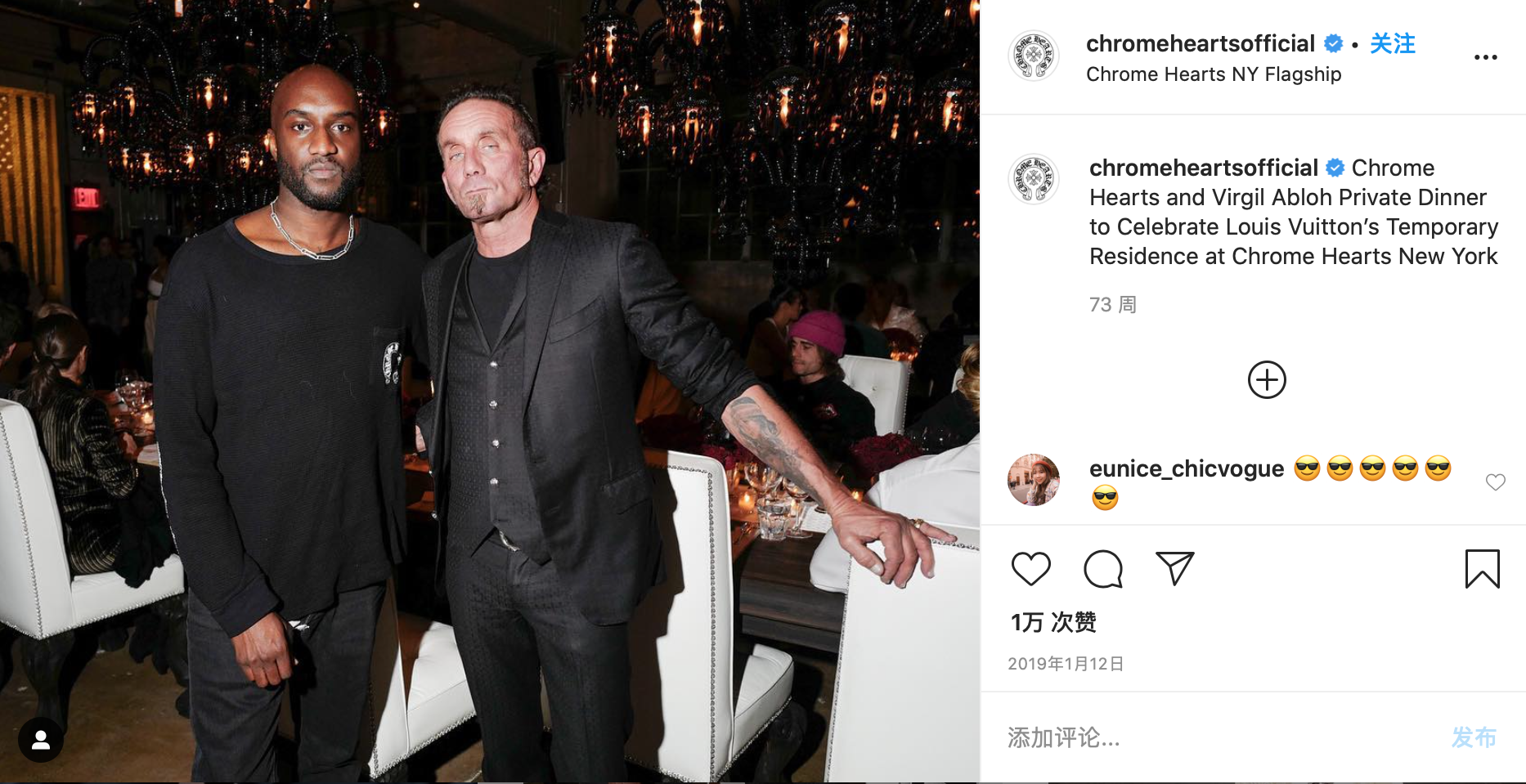 The U.S. Patent and Trademark Office and the International Trademark Organization have received a steady stream of applications for trademark registration in Chrome Hearts. allegedly
Chrome Hearts has registered 225 trademarks in the United States.
These trademarks are also part of the company's assets.
A large number of registered trademarks are also a means for Chrome Hearts to protect its rights, and as the popularity of the brand increases, counterfeit Chrome Hearts are common in recent years. In the past year and a half, Chrome Hearts has filed more than 30 trademark infringement lawsuits against dozens of defendants in the United States alone, including many Chinese counterfeiters, as well as Redbubble, MNLM, Macy's, J.C. Penney and Fashion Nova. Earlier, it had filed trademark infringement lawsuits against Guess, Kooples, Kohl's, Sears, Target and Walmart before that (circa 2000).
In the latest case, Chrome Hearts filed four separate trademark infringement lawsuits on August 13. One targeted British fast-fashion brand Missguided, which Chrome Hearts said in a California federal court filing that Missguided "long-standingly used" the Celtic cross on its "mass-sold" clothing and accessories "in an attempt to mislead the source of goods… Monetize Chrome Hearts". Chrome Hearts says it "spends an average of more than $1 million a year on advertising, promotion, and marketing" and has sold more than $1 billion worth of Chrome Hearts branded clothing since its launch in 1988.
Of course, defendants also fight back against these actions, usually on the grounds that the designs themselves are universal and therefore cannot be legally protected as trademarks. In a dispute with street fast-fashion brand MNML, MNML claimed that Chrome Hearts' cross "has no protected trademark rights" because it is "decorative and cannot be used as a trademark." The dispute was settled within 6 months of filing the lawsuit, when the court made no ruling on the nature of the Chrome Hearts trademark.
The second generation of the family joins to focus on the younger generation
In addition to investing in high costs in various advertising campaigns, Chrome Hearts is working on another, larger initiative to push the brand to younger consumers. The next generation of the Starks family is leading a whole new stage of development for the brand, especially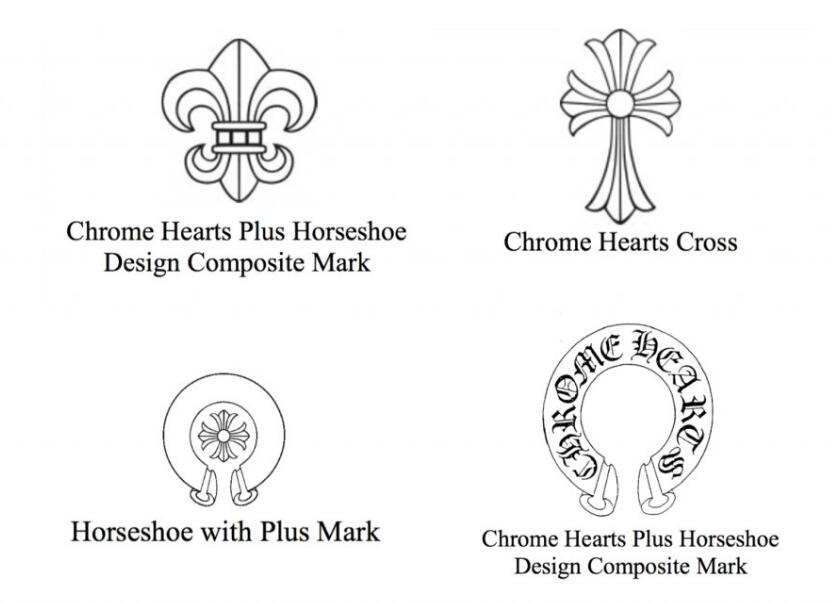 Richard Stark's daughter Jesse Jo Stark
(Richard Stark also has teenage twins, Frankie Belle and Kristian.)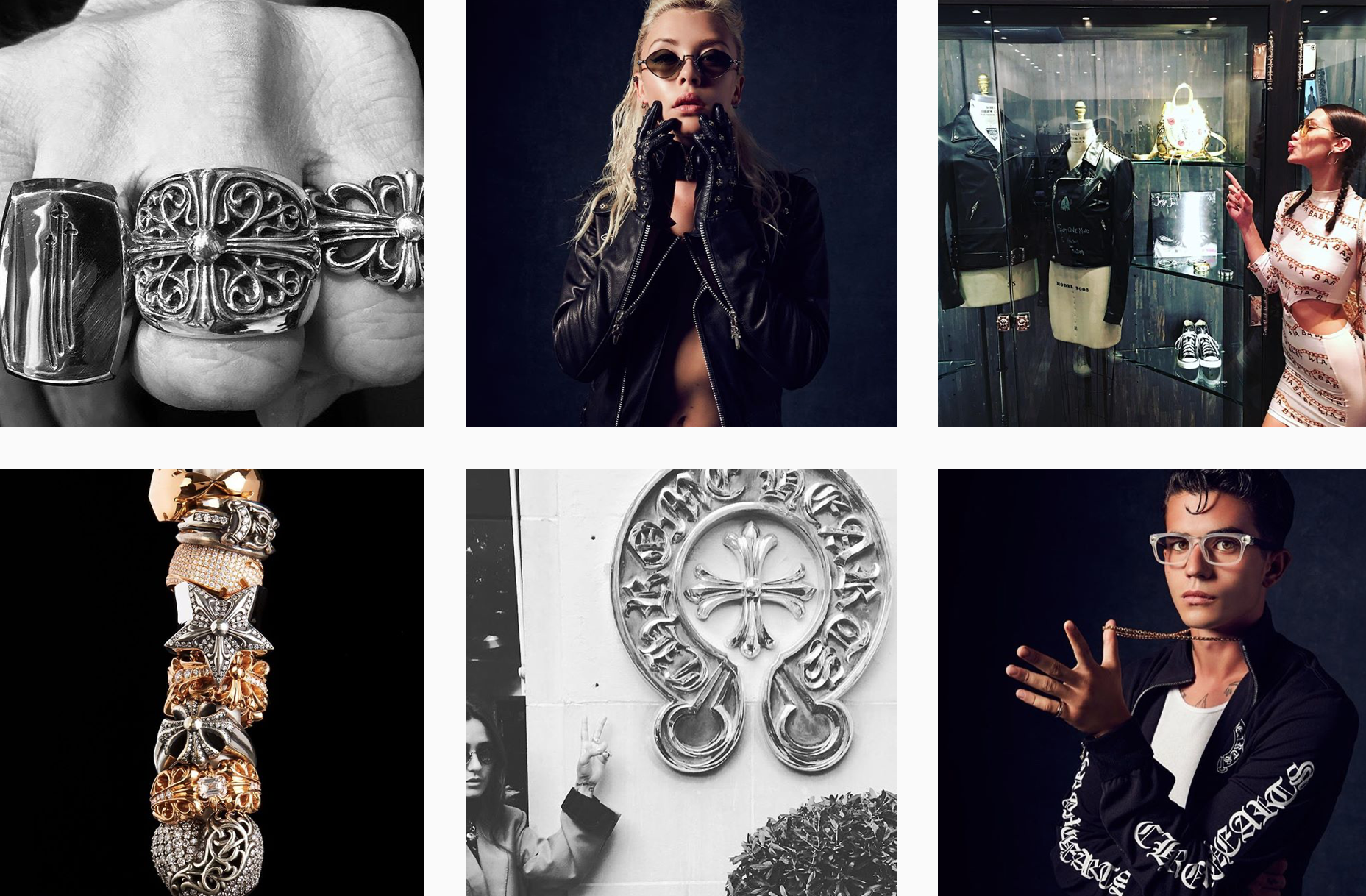 Jesse Jo Stark, also a musician, is 30 years old and started the family business a few years ago. She designed a new stud and spike that became a staple of Chrome Hearts and is still evolving. Jesse Jo Stark said, "They allowed me to interpret Chrome Hearts in my own way, and my friends now find it cool. Her friends include celebrities such as Bella Hadid, Kaia Gerber, Sofia Richie, Atlanta de Cadenet Taylor, and others.
In addition to millennial and Gen X consumers,
Chrome Hearts is also appealing to Gen Z born after 1996, a valuable generation of young consumers
。 Chrome Hearts ranks 16th on The RealReal's "Most Searched Brands by Gen Z Consumers" and has the potential to improve further, indicating that Chrome Hearts' efforts to reach the next generation of consumers are working.
Last June, Luxe.CO's "Niche Brand Research" column delved into the ins and outs of this unique niche brand, see:
How do you sell silver for gold? Chrome Hearts of Luxe.CO's "Niche Brand Research"