Author: Lin Bin, pharmacist in charge of the General Hospital of the Southern Theater of the Chinese People's Liberation Army
The May Day holiday is coming
Are you already in the mood of going to travel,
Start thinking about what to pack in your travel bag?
Compared with the previous two people who said to walk freely, when they went out with their baby, the travel supplies must be considered thoroughly, and it is indispensable to bring emergency medicine.
Therefore, when preparing your bags, you also need to have a small medicine box!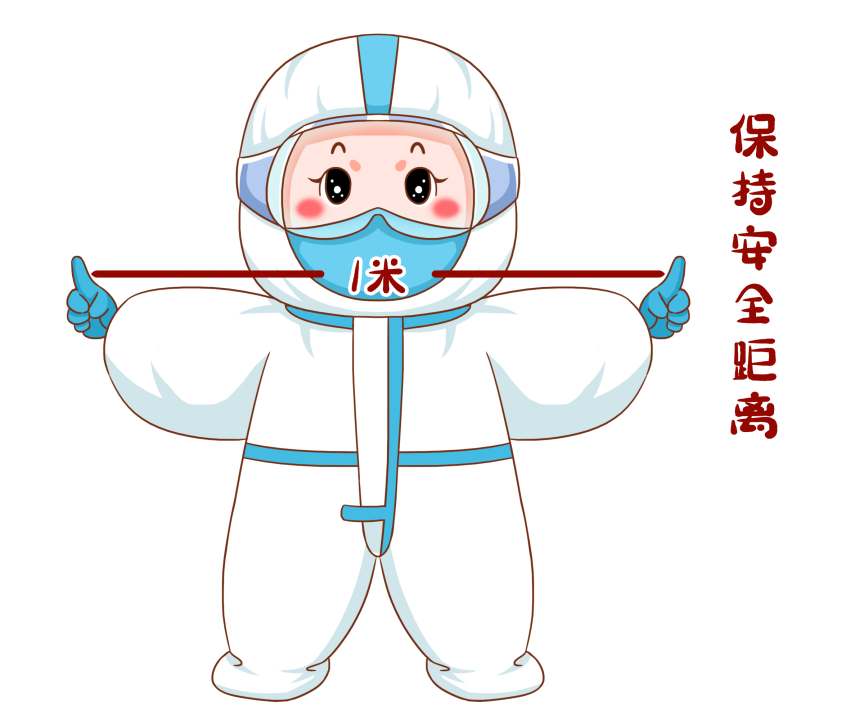 So what medicines should be prepared in the "small medicine box"?
Antipyretic medicine for colds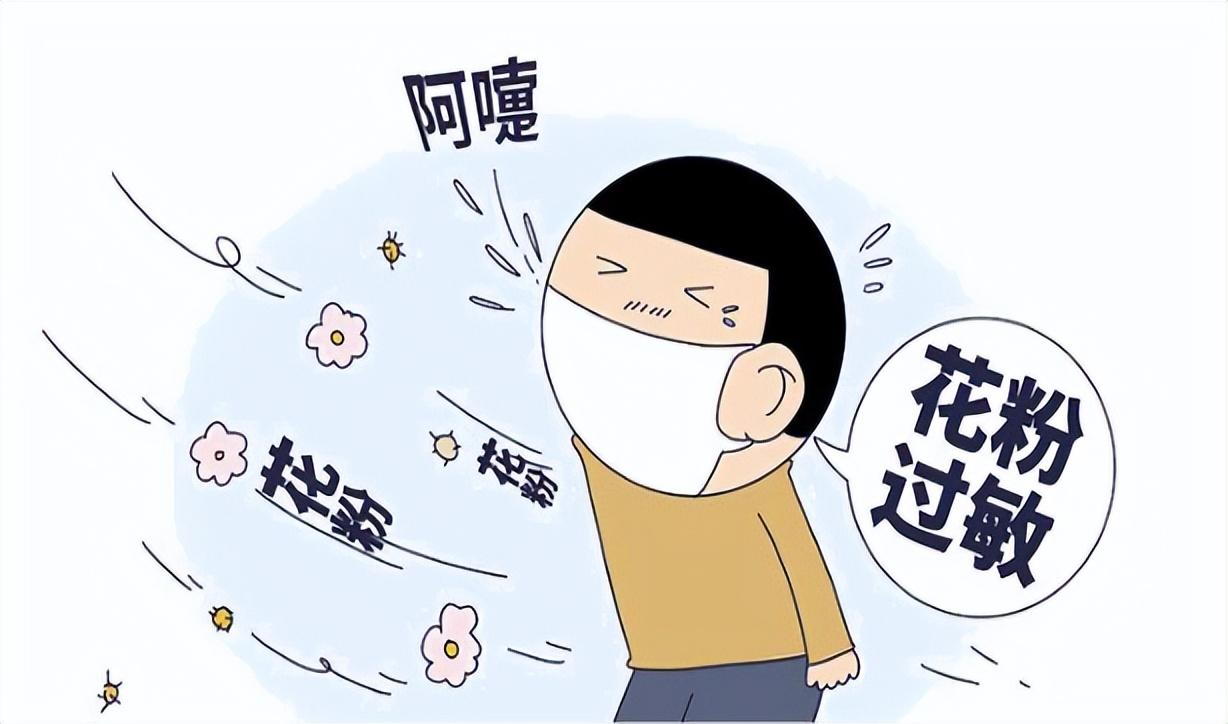 Travel outside, the weather is changeable, once there are cold symptoms, it is best to use medicine in time to control, the usual drugs are phenol hemephemamine tablets, aminophenol pseudoephemifene tablets and other compound cold medicines help relieve nasal congestion, runny nose, sneezing and other symptoms. Antipyretic drugs can be selected acetaminophen or ibuprofen, which can generally be used when the fever is above 38.5 °C.
Notes:
1、
Acetaminophen is suitable for babies older than 3 months, while ibuprofen is suitable for babies older than 6 months.
2、
Antipyretic drugs in children should not be mixed, and there is no evidence that alternating medications is beneficial in reducing fever and discomfort in babies, and the interval between doses is at least 4 hours.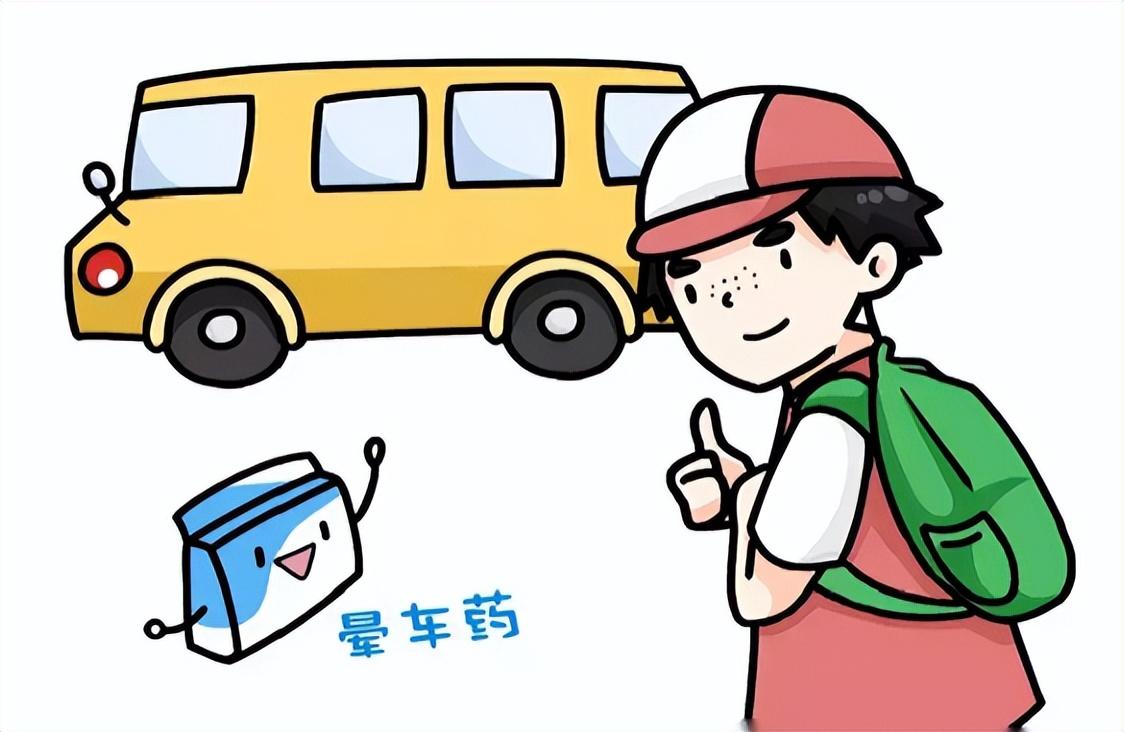 3、
Some cold medicines contain chlorpheniramine, which may cause drowsiness and drowsiness, and should be taken at night before going to bed, not recommended during the day, and not suitable for drivers traveling by car.
If you have cold-related symptoms during your trip, what should you do if you have cross-symptoms related to COVID?
(1) Fever must first go to a doctor and cannot be treated by itself.
(2) The probability of fever, dry cough and loss of smell and taste of new coronary pneumonia is high, and you should go to the hospital for investigation in time.
(3) After excluding new crown infection, it should be treated in time according to the doctor's advice
Motion sickness medication
If you need to take a long time during the trip, or you have motion sickness, then you need to prepare some motion sickness medicine (such as: diphenhydramine, dimenhydrinate, etc.) or motion sickness stickers, cooling oil, etc.
Generally, motion sickness medication should be taken 30 minutes before departure;
The motion sickness patch should be applied to the hairless skin behind the ear 5~6 hours before departure, and should be removed in time after arriving at the destination to avoid adverse reactions;
When children aged 2~6 years take dimenhydrinate prophylaxis, they need to pay attention to the dose (12.5mg) each time.
Gastrointestinal drugs
While traveling, it may cause indigestion or diarrhea, etc. due to poor diet. You can prepare some drugs to aid digestion (such as: stomach digestion, aluminum magnesium carbonate, etc.); For diarrhea, oral rehydration salts III, montmorillonite, probiotics, etc. can be prepared.
Montmorillonite is scattered as an intestinal mucosal protector and adsorbent, which has a certain adsorption effect on intestinal toxins, and needs to be fully diluted with warm boiled water and shaken well before taking, but care should be taken to avoid taking it with other drugs when taking it, so as not to affect the absorption of other drugs;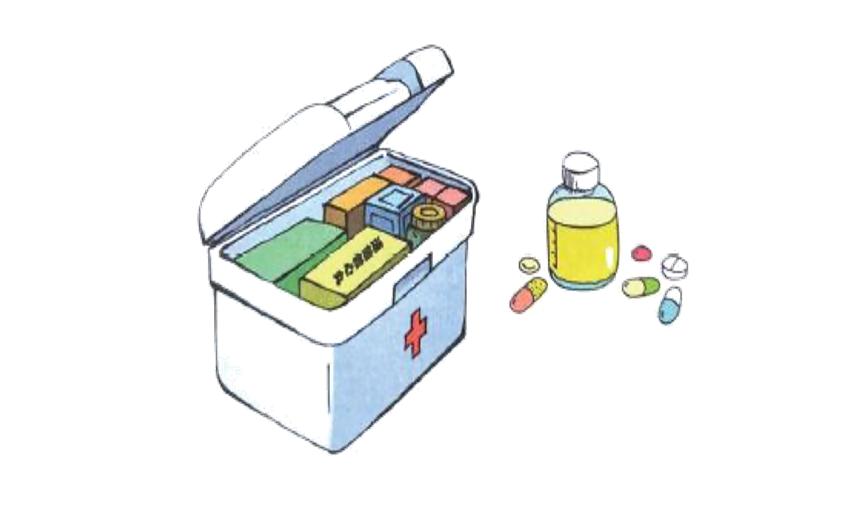 Oral rehydration salt III to prevent dehydration, replace lost water and electrolytes, should be interrupted, a small amount, many times, should not be drunk in a large amount in a short period of time, when the baby begins to diarrhea, can be taken simultaneously;
Probiotic preparations should be taken with care to avoid taking them at the same time as antibacterial drugs.
Anti-allergic drugs
Allergies during travel are a nuisance, and pollen, food, prolonged exposure, etc. can all be the cause of allergies. The usual drugs loratadine, loratadine, cetirizine, etc., for children can choose drops and syrups.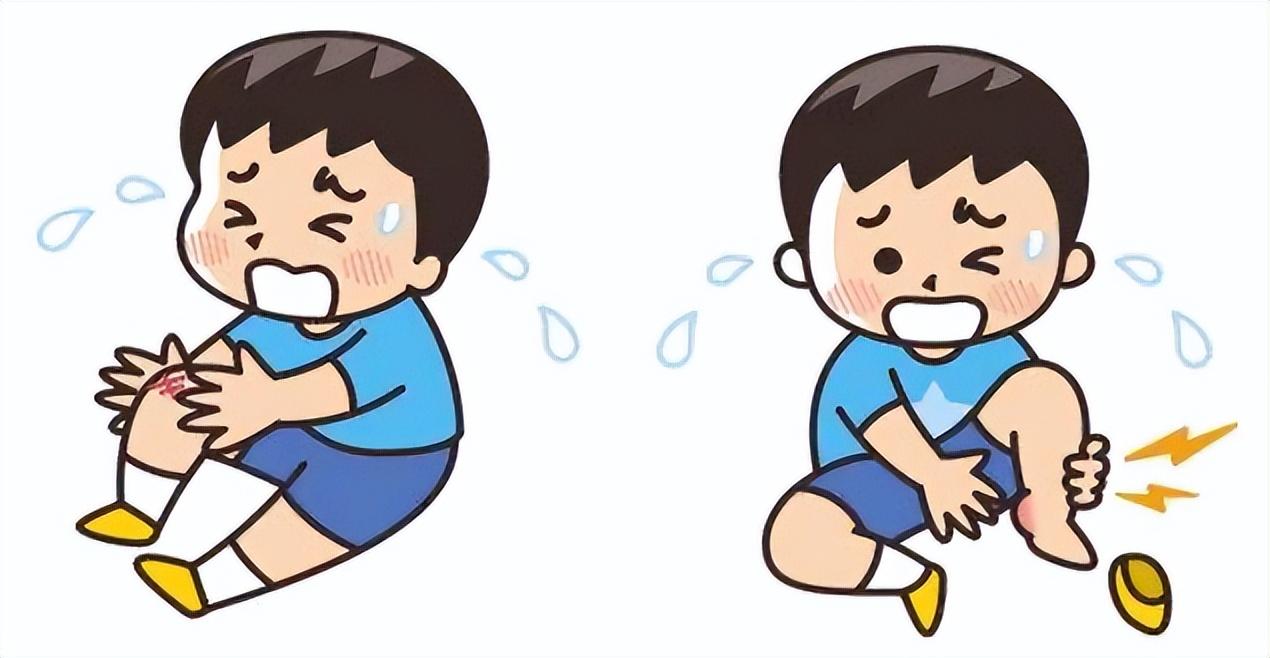 Loratadine is suitable for over 2 years old, cetirizine is suitable for more than 6 months;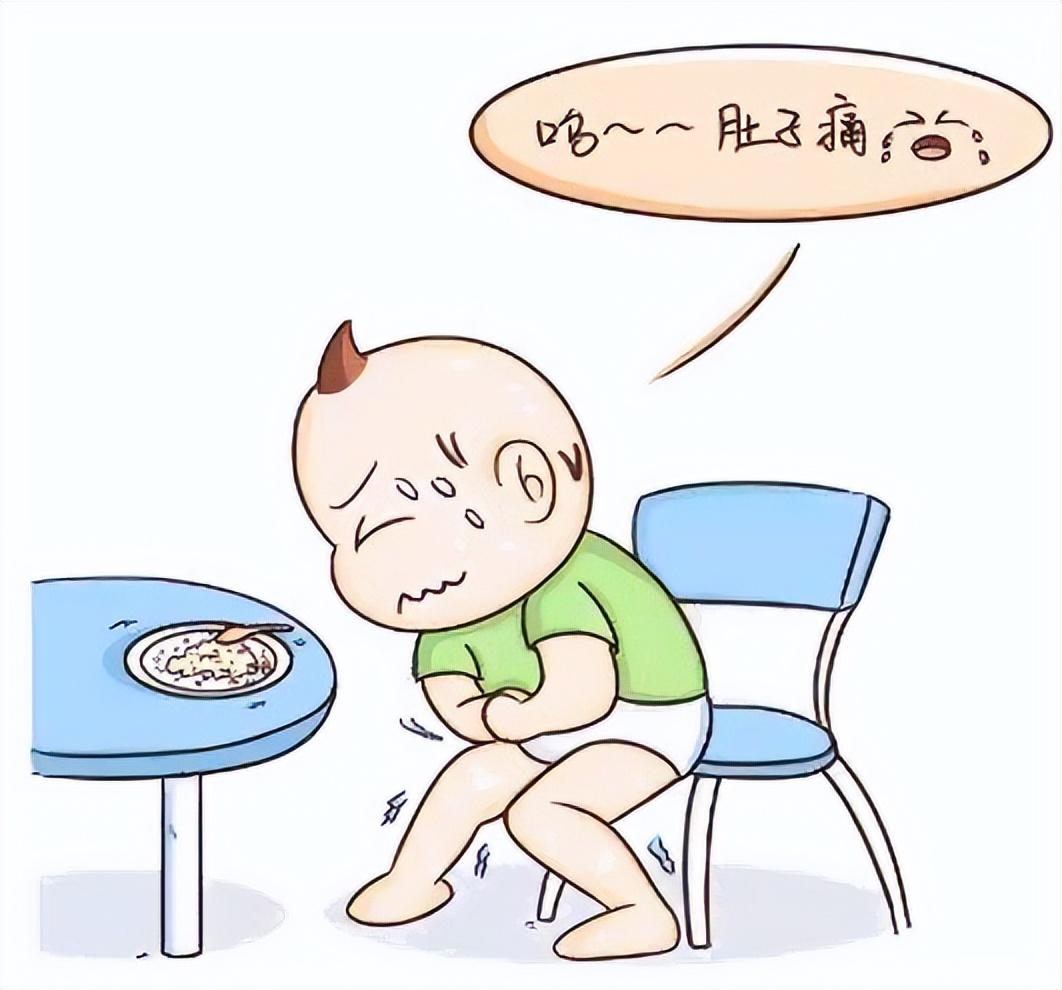 If you are allergic to ultraviolet rays, be sure to wipe your sun protection in advance!
Most oral anti-allergy drugs may cause drowsiness and drowsiness, and should be avoided while taking these anti-allergy drugs to ensure driving safety.
Band-aids, iodophors, cotton swabs, etc
When traveling, you must not bump into each other, you can prepare some band-aids, more than 100 bangs, Yunnan baiyao, iodophor, etc. to deal with accidental injuries, and gauze and cotton swabs for bandaging are also necessary. If the joint sprain is accidentally injured, cold compress within 24 hours to reduce small blood vessel bleeding, heat compress or application of safflower oil, activating oil, etc. after 24 hours can promote the spread of congestion, and diclofenac emulsion can also be applied to relieve pain.
Read the instructions carefully before medication, and pay attention to the dosage and expiration date of the drug.
Red potions, purple potions, and hydrogen peroxide are not recommended for topical use.
Epidemic prevention class
Masks: Epidemic prevention is the top priority of current travel, and it is important to wear masks scientifically.
Hand sanitizer: Hands are the part we have the most contact with foreign objects and ourselves, babies are curious when they go out, they like to touch things, and it is very necessary to wash their hands frequently.
Disinfectant wipes: Public objects may be stained with bacteria and viruses, wipe before use, and disinfect at any time.
Try not to go to places with a lot of traffic;
Wear masks at all times in closed places and do hand hygiene;
When queuing and eating at restaurants, keep a distance of more than 1 meter from others.
1. Before taking the drug, be sure to check the expiration date of the drug, it is best to check the small medicine box every 3 months, and replace the deteriorated, deliquescence, mildew or expired drugs in time.
2. When traveling short-distance, it is enough to bring basic medicines, and the quantity does not need to be too much; If you travel long distances (more than 1 week, or even longer), you need to increase the variety and quantity of medicines in moderation.
3. It is recommended to carry granules and capsules, and try to avoid carrying solutions, because the luggage bumps during the trip are easy to break, and there is strict management of "liquid" by plane, which is not convenient to carry.
Reviewer: Yang Chen, General Hospital of the Southern Theater of the Chinese People's Liberation Army, Chief Pharmacist
The above are the original works of the volunteers of the "Drug Safety Cooperation Alliance", if reprinted, please indicate the author and source!
【Medicine Shield Public Welfare】
PSM Pharma Shield Public Welfare (public number: PSMChina), a public welfare organization jointly initiated and established by the Chinese Non-prescription Drug Association, the Chinese Pharmaceutical Association, etc., gathers resources, gathers strength, and promotes public drug safety.
Notes:
Notes:
Notes:
Notes:
Notes:
Notes:
1、
1、
1、
1、
1、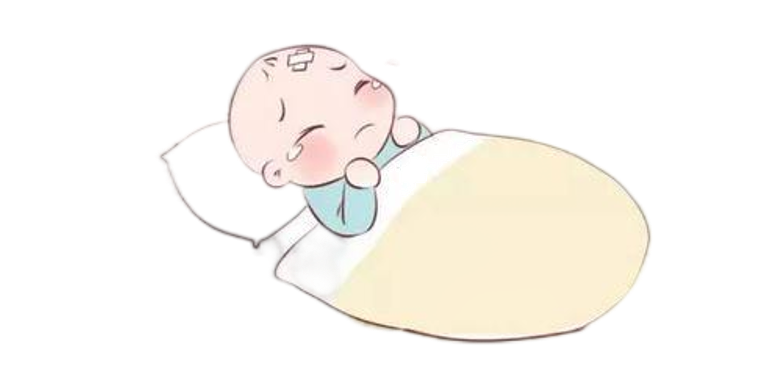 2、
2、
2、
2、
2、
3、
3、
3、
3、