Lost name: Gong Kan
Lost, Gender: Male
The age of the loss: 15
Loss characteristics: wear red cotton jackets, blue school uniform pants. Back blue schoolbag. Wear black frame glasses. 1 meter 7. Family members feedback that the child has not returned so far since the child is left. The family members are looking for clues. I hope you pay attention!
Loss time: 2019-12-15
Lost place: Hubei, Jingzhou City, Yamachi Town, Jianli County
Contact: Family
Contact number: 13264612763
Other information: Family members cannot provide other photos for the time being.
Whether to report to the police: Yes
Headline tracing is a free public welfare project launched today, and is committed to helping all kinds of decent families reunited. If someone at home is lost or you need to find a long -term loss of loved ones, you can submit help through the head of the head searches. Open today's headline search "tracing" to submit information. If you have any questions, please consult the tracing mailbox: xunren@toutiao.com
[Headline tracing anti -fraud reminder]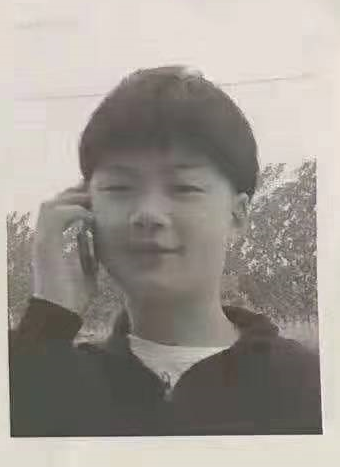 Solemn statement: Toutiao tracing is a free public welfare project for the whole country. We will not charge any fees for tracing services. Please do not believe that any stranger requires you to remit, transfer money, transfer, or pay for searching for people through telephones, text messages, or pay for searching for people, beware of being deceived!