"Chinese Kessing Sweater"
"When I was a child, people who had seen my mother who had seen my mother liked to wear Chinese -style, ethnic style, and still had a buckle costume. I had a semi -opened Chinese sweater to my mother at random."
Material:
Miranda cashmere grapes are more than 1 catties of purple, and the wiring is about 15 grams of Snow Concubine 5 milk cotton
tool:
No. 7 and No. 8 Sanyan Needle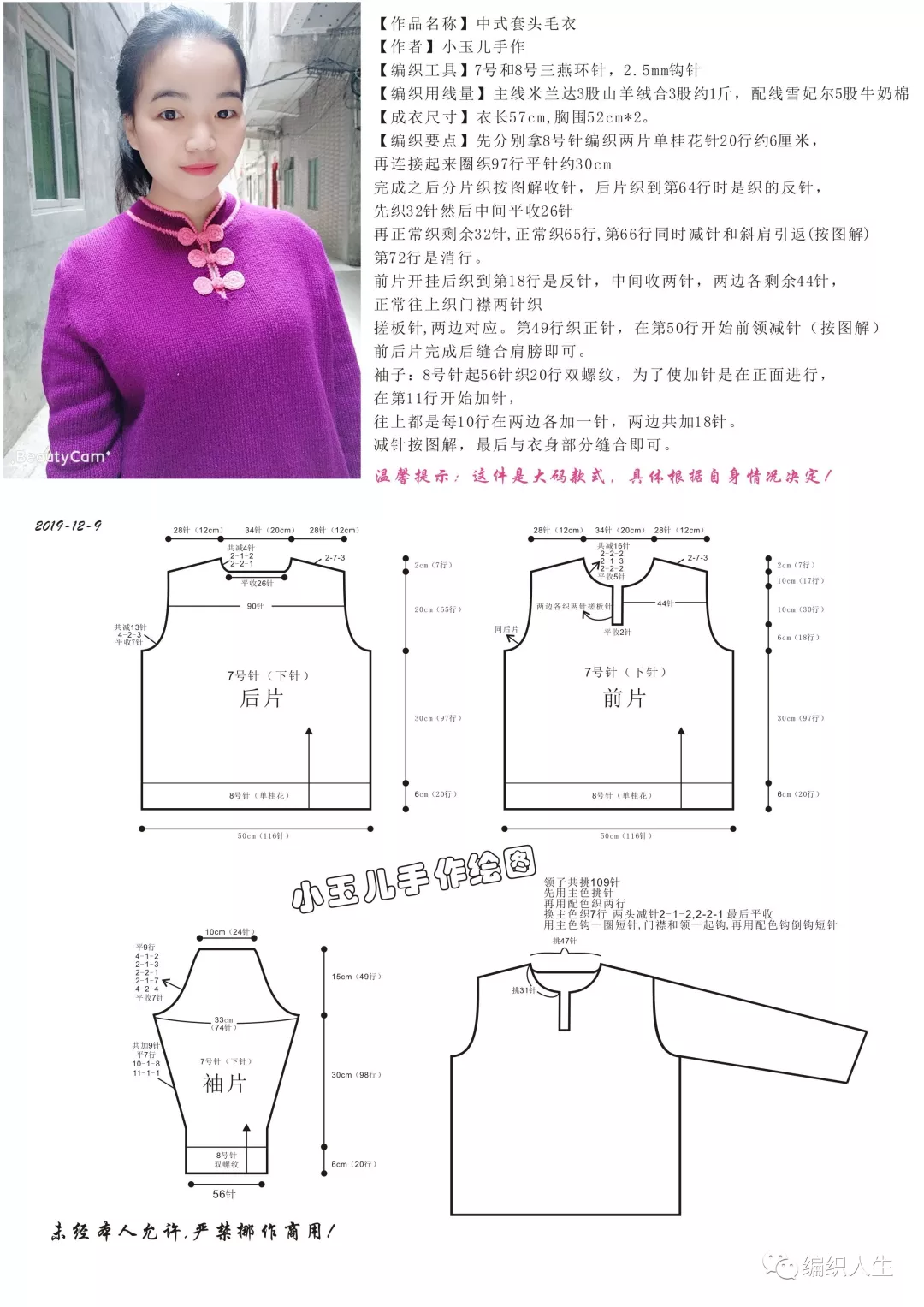 product size
: 57cm in length, bust 52*2cm
Work Show:
I hooked a lot of clothes this year, but I was not suitable for my mother to wear. Finally, I have time to learn the needle knitting. Recalling that when he was a child, everyone who had seen his mother's generation liked to wear Chinese style and ethnic style. I am also preferred to like ethnic style. Because our Dai costumes also have a style with a buckle, we have weaving a semi -collar Chinese sweater to the mother at random.
Mom is relatively short, but the upper body is fat, and she deliberately woven a lot. She hopes to take it for the New Year to go home. I personally think that it is very good to wear in autumn. It is also very good to wear a slim bottoming shirt and wear this sweater outside.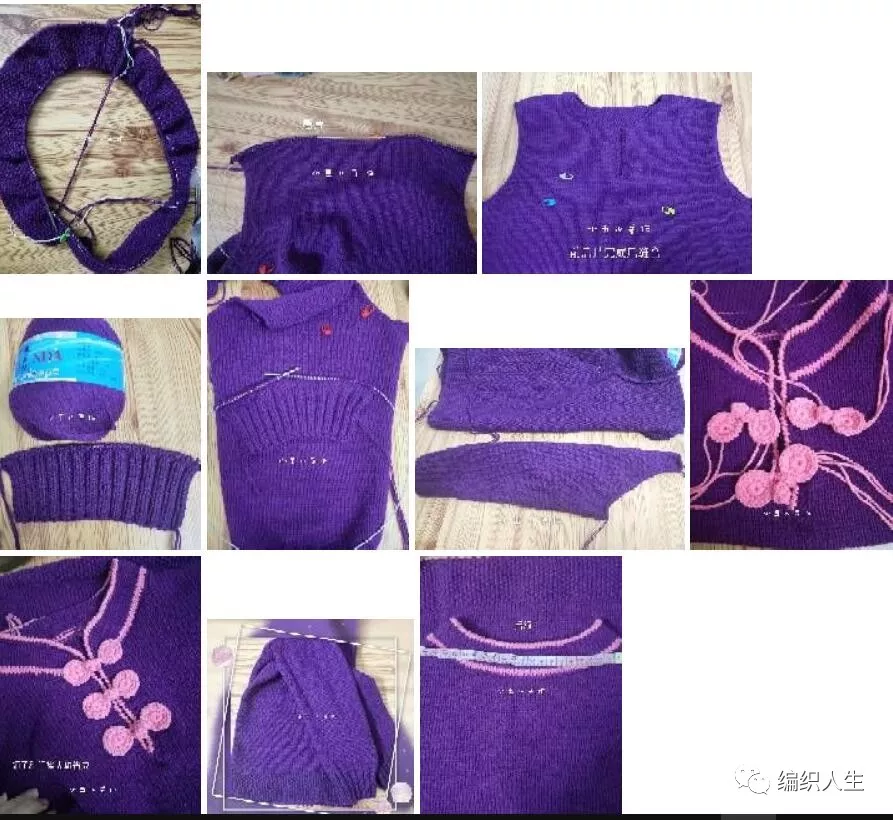 Weaving process and instructions:
Two slices of osmanthus needle are woven with 8 lines of 20 lines. Then connect to the No. 7 needle ring, and after weaving until 97 lines, weaves and weave the needle, and the rear is woven to the 64th row. The remaining 32 stitches, normally woven line 65, line 66 to reduce the needle and oblique shoulder (according to illustration), and line 72 is a mix.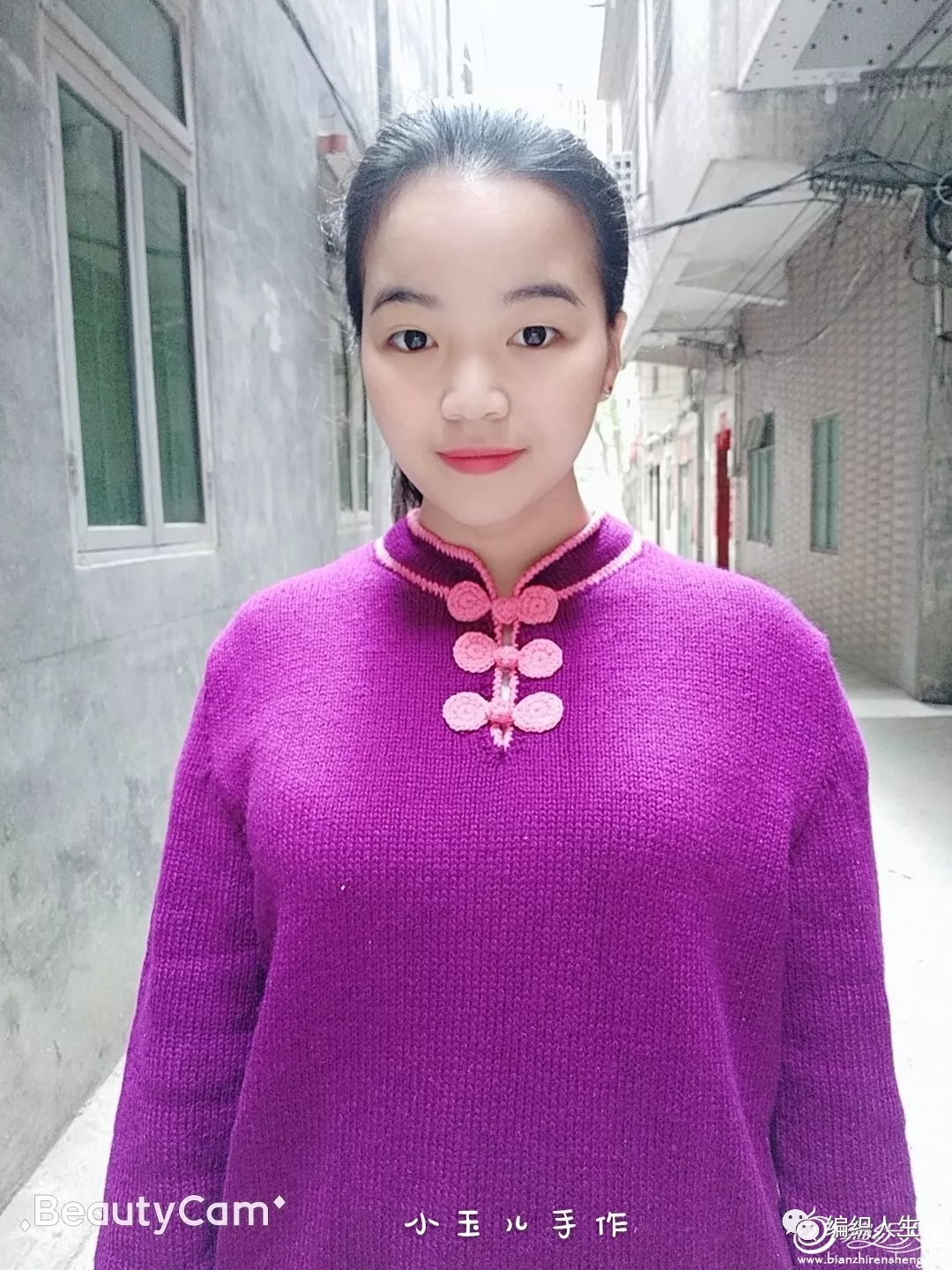 After the front sheet is opened, it is woven to the 18th row of the row. Two stitches in the middle, and the remaining 44 stitches on each side. Line 49 weaving a positive need

Switch your shoulders after the front and rear pieces are completed.
Sleeve: 56 stitches of 56 knitting 20 rows of dual threads, and then replacing No. 7 knitting flat needle. In order to make the needle on the front, the needle is added to the 11th line, and each 10 lines are added to each side. Needle, 18 stitches on both sides. Reduce the needle according to the diagram, and finally suture the body part.
The specific sisters can be used to solve the diagram.