Source: The Bund
2,395 stores closed a year, and the "shoe king" Daphne is no longer beautiful
What are the youth memories of post-80s girls? In addition to SHE, there is also a pair of Daphne heels endorsed by SHE.
It may be a gift from your mother when you first started college, or maybe it is a self-reward after receiving your first paycheck. When we finally grew up listening to "Don't Want to Grow Up", Daphne, the former "shoe king", became a tear of the times.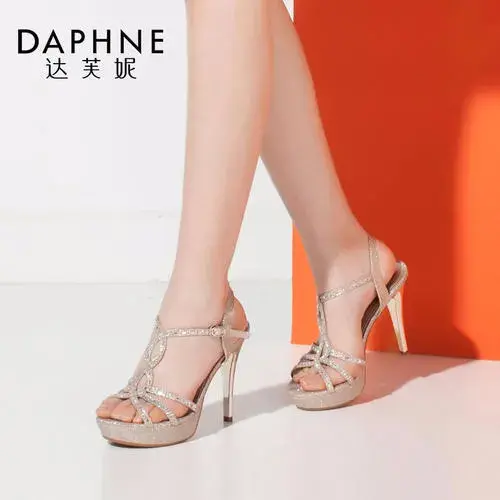 On August 25, Daphne International Holdings Limited announced its complete withdrawal from the physical retail business of mid-to-high-end brands. Major media have lamented the death of a generation of women's shoe giants with the title of "Daphne withdraws from physical retail".
Bund Jun visited the Daphne store still operating in Shanghai and found that the business was indeed very cold.
In addition to one clerk in both stores, only one customer was looking at shoes. But the customer tried on the shoes casually and left quickly. The poster in the store reads that the big sale at the end of the season starts at 139 yuan.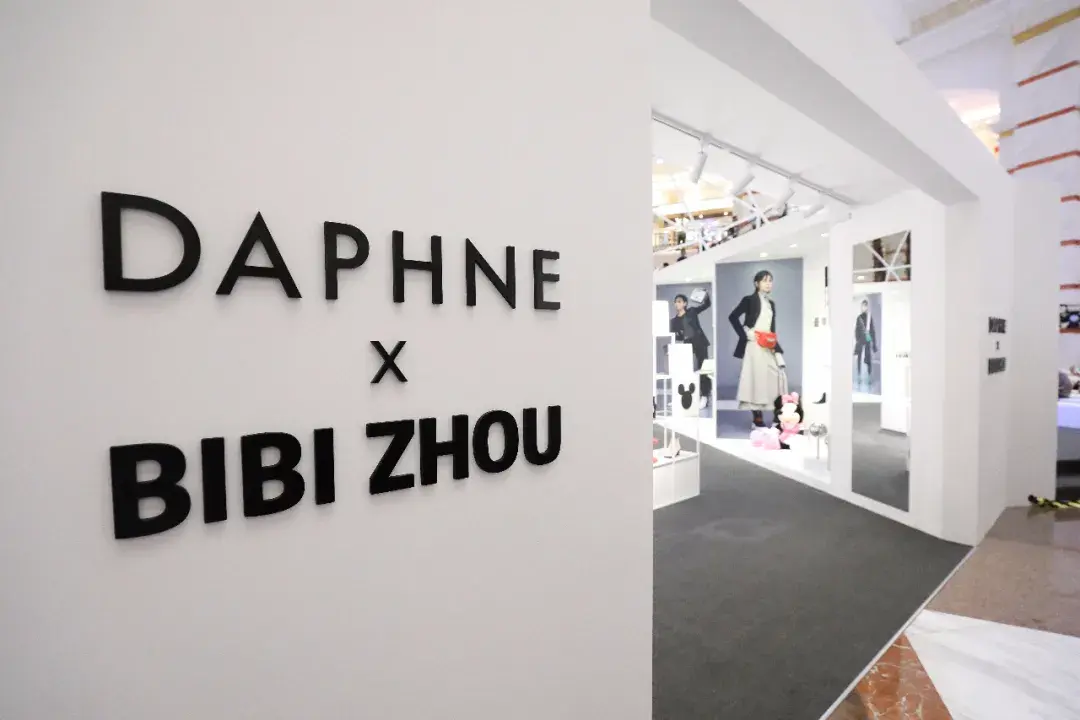 Talking about this year's business, the clerk said that because of the epidemic, fewer people went out to shop, and it was normal to be sluggish.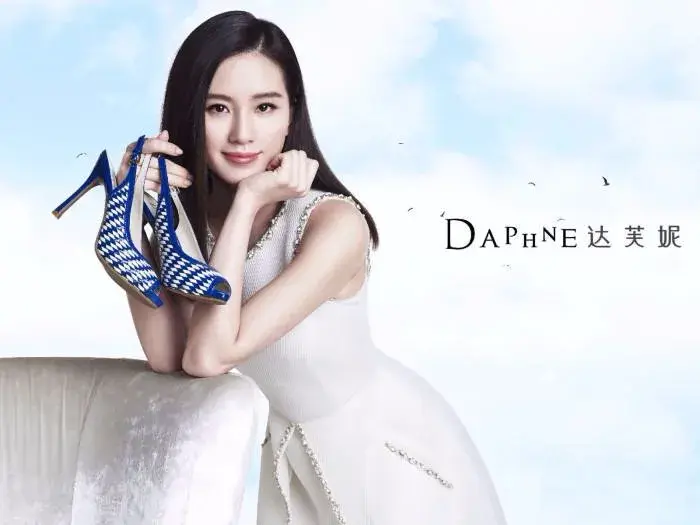 A few days later, Daphne Group responded that the company completely closed its major high-end line physical stores, and the core business Daphne and shoe cabinets will still retain the main offline stores.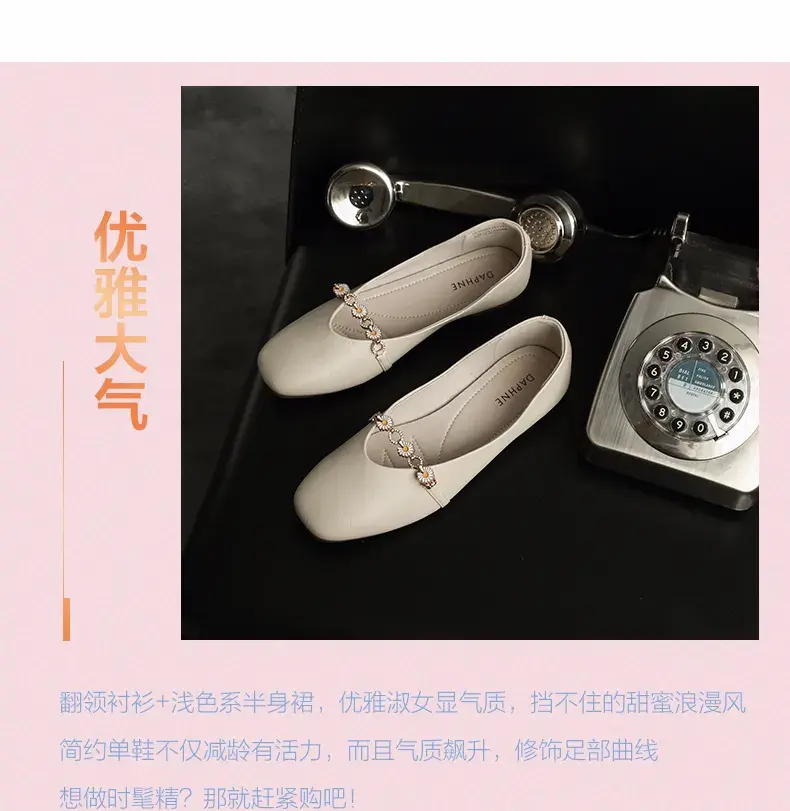 However, no matter how the official honor, there are only more than 200 of the once 6881 stores, and the decline of the shoe king is an indisputable fact.
01/ The Decline of the King of Shoes
Daphne's entrepreneurial journey began as an OEM. From Taiwan to Hong Kong to Putian, Zhang Wenyi and her brother-in-law Chen Xianmin's women's shoe factory has grown bigger and bigger.
The vast market and consumption potential also make them no longer willing to "work" for Westerners. In 1990, the independent brand Daphne came into being, and Daphne, who walked the sweet style, launched many best-selling women's shoes.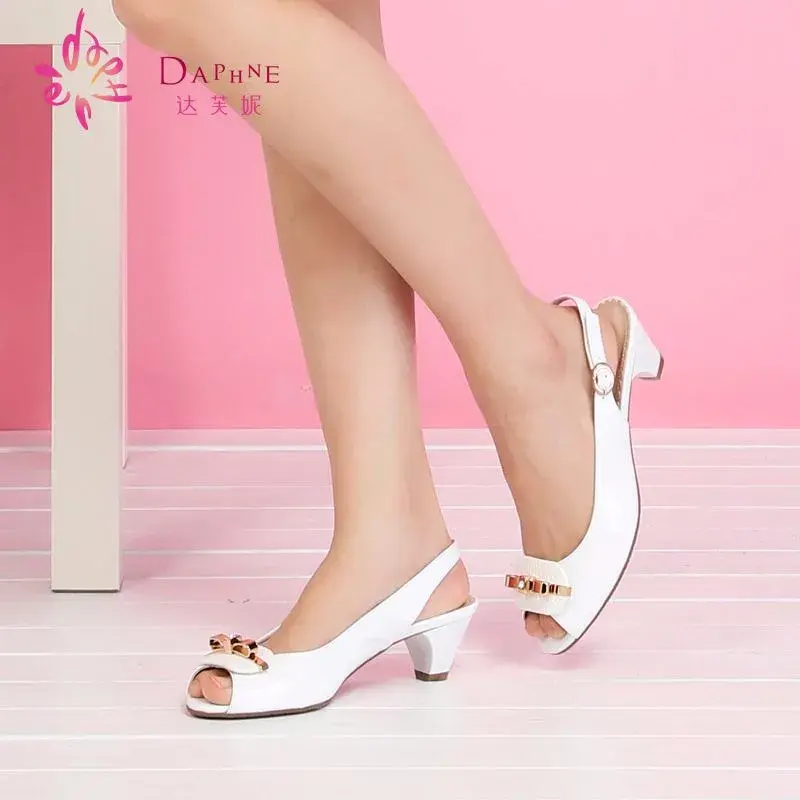 Candy-colored patent leather fishbill shoes and rustic woodgrain wedges that now sound a little old-school shoes were the most fashionable items at the time.
Not only do mothers want their daughters to dress up well-behaved, but the image of quiet years has also been a style that many young women actively pursue.
Every sweet and good girl, each with a pair of Daphne's leather shoes.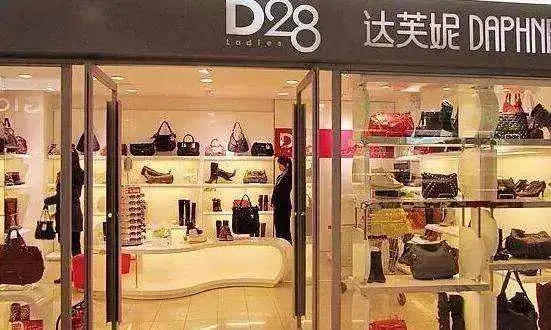 Daphne's shoes were fashionable and comfortable, but affordable for most people, so they were quickly recognized. The brand positioning of "noble but not expensive" has enabled Daphne to gain a firm foothold in the market.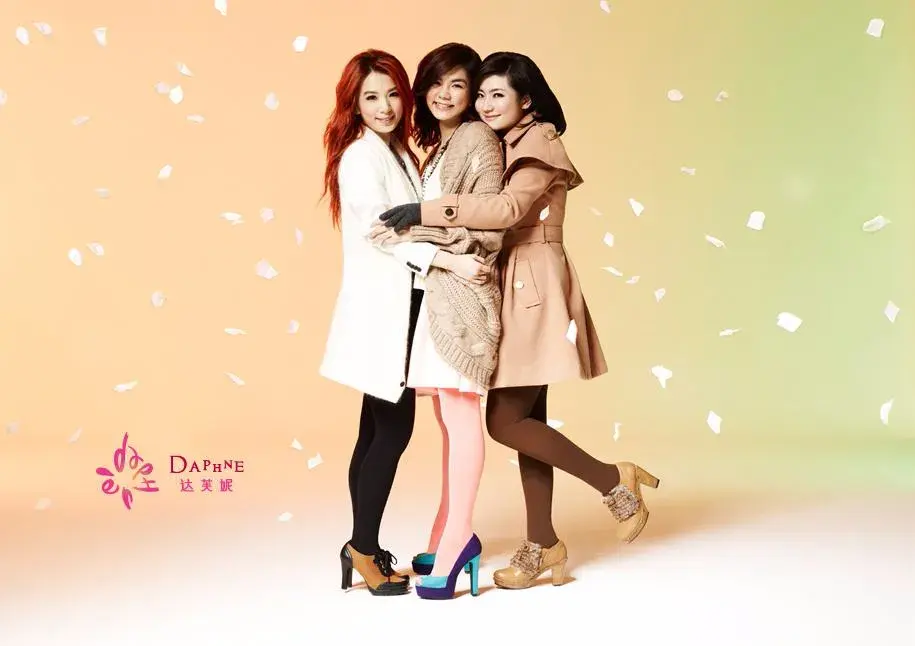 On the other hand, Daphne launched a fierce advertising campaign, with an advertising budget of up to tens of millions of dollars, making the brand quickly a household name. With this wind, it has created an almost miraculous speed of opening stores.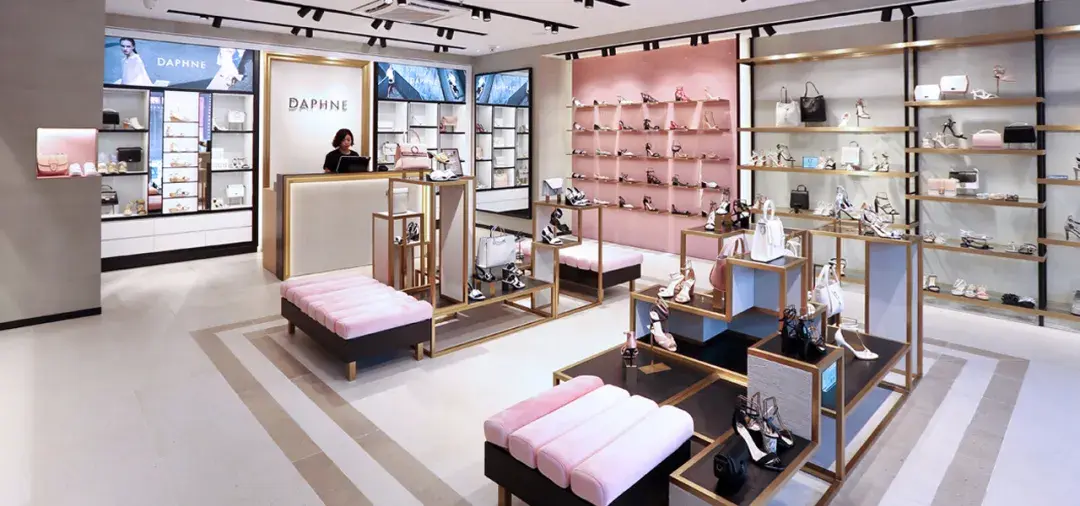 Especially in the decade since 2003, Daphne has added more than 6,000 stores. By 2012, the total number of stores reached 6,881. By joining the chain, Daphne has created a sales network covering the whole of China.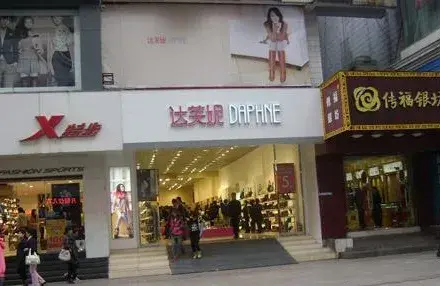 At the same time, for women of different ages, the brand is divided into two series, D18 and D28, which are endorsed by the young and beautiful SHE and the intellectually mature Liu Ruoying. "Fall in love with SHE, fall in love with Daphne" has also become a classic advertising slogan.
Girls who like SHE followed their idols and bought the same shoes.
Daphne's star line is indeed effective, and Daphne, who tasted the sweetness, once signed popular actresses from both sides of the strait. In addition to the most well-known SHE and Liu Ruoying, there are also many goddesses such as Zhang Huimei, Liu Shishi, and Gao Yuanyuan.
When Selina got married, Daphne gave her crystal shoes designed specifically for her as gifts, and designed "sister shoes" for Hebe and Ella. With the peak number of stores, Daphne International's revenue rose to HK$10.529 billion, and the title of "Shoe King" was well deserved.
However, the collapse was only instantaneous.
When the street style hits, everyone pays more and more attention to the pursuit of individuality. And the "sweet godmaster" Daphne has become a weak, rustic, and unassertive "good marriage style" standard. Independent women soon abandoned Daphne.
In 2013, Daphne International's revenue began to decline. In 2015, there were even losses. In the five years that followed, Daphne not only failed to turn the tide, but the losses tended to widen.
The share price has fallen from HK$11.84 per share to HK$0.19 today.
02/ Daphne and the street store's love and hate
In the era when online shopping was not yet prosperous, there would be several pedestrian streets or commercial streets full of shops in large and small cities in China. At that time, people's shopping habit was to go shopping, from the street to the end of the street. The shopping street is the most popular place in the city, so Daphne is keen to open street shops.
Almost every shopping street can be seen in Daphne's shop. Sometimes, several specialty stores open on the same street. Daphne naturally had the confidence to expand wildly, and at that time, Daphne on the commercial street was a must-visit shop for many girls, and even went to visit a few laps every month.

The store establishes a connection between the brand and the customer. As a result, Daphne, which has thousands of stores, has gained more customers in small cities and towns below the third tier.
Compared with Belle, who took the counter route, Daphne worked earlier and deeper in the sinking market and made a lot of money. To this end, Daphne also published a book called "Daphne Model Success Monopoly".
As the Chinese economy took off, the problem of renting stores became a huge cost. Hundreds of thousands or even millions of rents every year seriously squeeze profit margins.
At the same time, e-commerce without store rent is hitting the real economy at lower prices. More and more people choose to shop online, traditional shopping habits have changed, and commercial streets have gradually begun to decline.
Especially in the range below 300 yuan, people can find countless good-looking and relatively small shoes on the Internet. Daphne, who took the mass route, was hit like never before.
High costs, low revenues, those street shops that once made Daphne have become a burden for it to move forward.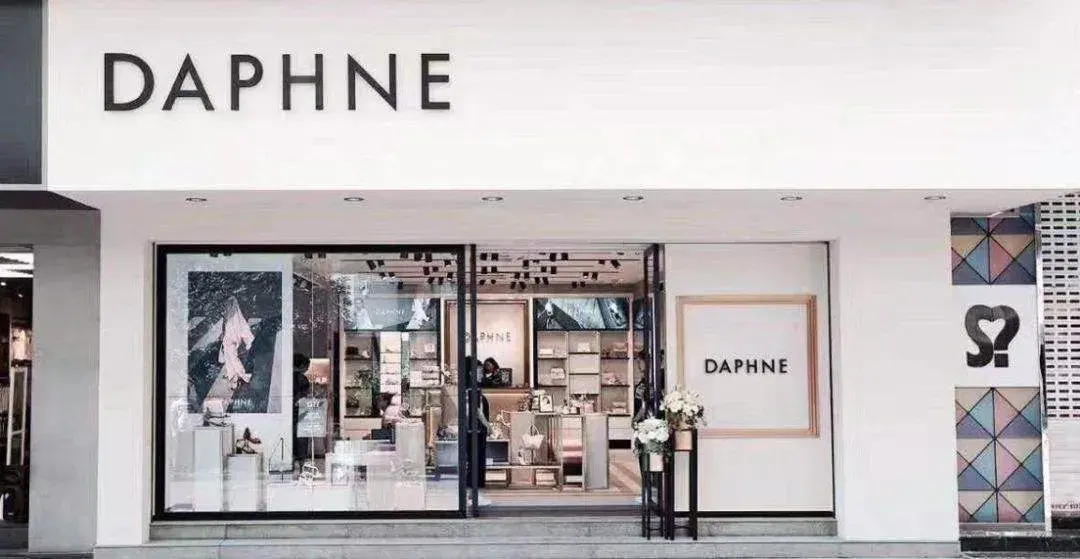 To make matters worse, in order to get the goods to stores across the country on time, Daphne had to produce enough products. Once these shoes are not sold, they become the inventory that gives brands the most headaches.
It is said that the ship is small and good to turn around, and thousands of shops not only hinder Daphne's transformation, but also generate expenses that Daphne cannot bear. Daphne had to survive and closed 6,588 stores. As of June 30 this year, there were only 293 stores left in the country.
03/ Failed opportunities
Many people will say that Daphne missed the e-commerce boom, but it began to try e-commerce business as early as 2006. Not only settled in Tmall, but also established a self-operated e-commerce "Aicar".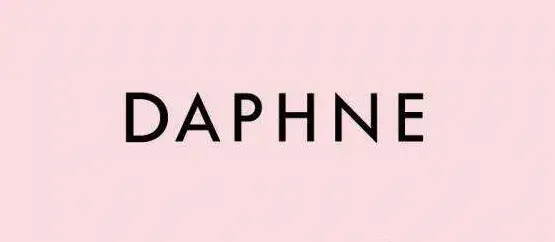 Since then, Daphne has opened up consignment channels on dozens of e-commerce websites such as JD.com, Hollemai, and Vipshop. The performance of the e-commerce sector is already at the forefront of the same industry.
In 2010, Daphne decided to jointly invest in the e-commerce platform "Yaodian 100" with Baidu. In order to fully support Yaodian 100, Daphne closed JD.com, Hollemai and other distribution channels.
In the end, the failure of the "Yaodian 100" project, Daphne not only lost the golden time to develop e-commerce, but also the e-commerce department was in a state of stagnation. In addition to lagging behind the Internet era, Daphne's outdated design has also been criticized by everyone.
The stagnant aesthetic and eighteen-line style doomed Daphne not to be favored by young people. The income of former regular customers is getting higher and higher, and consumption is gradually escalating. Instead of keeping up with market demand for brand upgrades, Daphne is getting lower and lower.
In order to go to stock, Daphne had to keep discounting. Brand value is exhausted in bottomless discounts.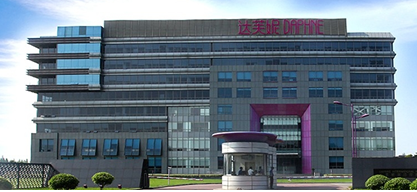 Without loyal customers and lacking explosive models, Daphne is no wonder abandoned by white-collar workers. Daphne, who realized this, was also actively saving herself. In 2017, it launched a cross-border cooperation with the American fashion brand Opening Ceremony.
In 2018, he carried out cross-border cooperation with singer Zhou Bichang.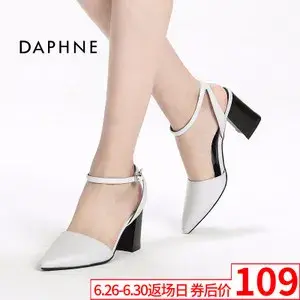 But these collaborations didn't make much splash, let alone the lifesaver Daphne had expected. In an era when everything can be co-branded, Daphne's crossover not only came too late, but also lacked eye-catching surprises.
In the fast-paced present, people's choices have become very fast. If there is no eye-catching selling point, any brand will be passed immediately. Especially in the FMCG sector, building indestructible customer loyalty is simply impossible.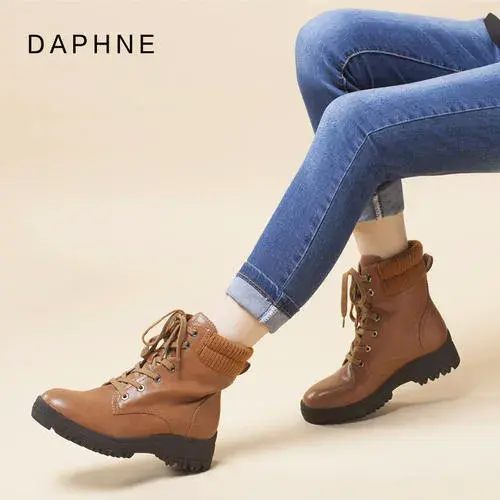 With so many choices, it's impossible to stop and wait patiently for an old brand to be completely reinvented. The outdated Daphne could only be replaced by a formidable competitor.
So when Daphne was in the news because of the closure of the store, everyone was not very surprised to lament that "youth is over". More often than not, we don't miss the shoes, but the old times that we can't go back to.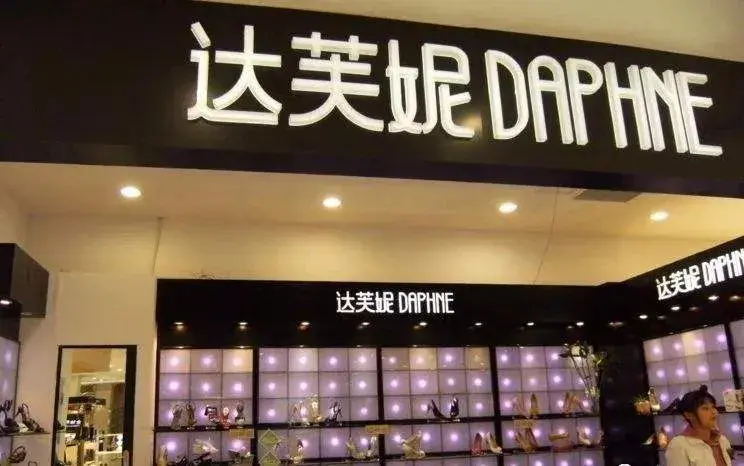 Text/Sally