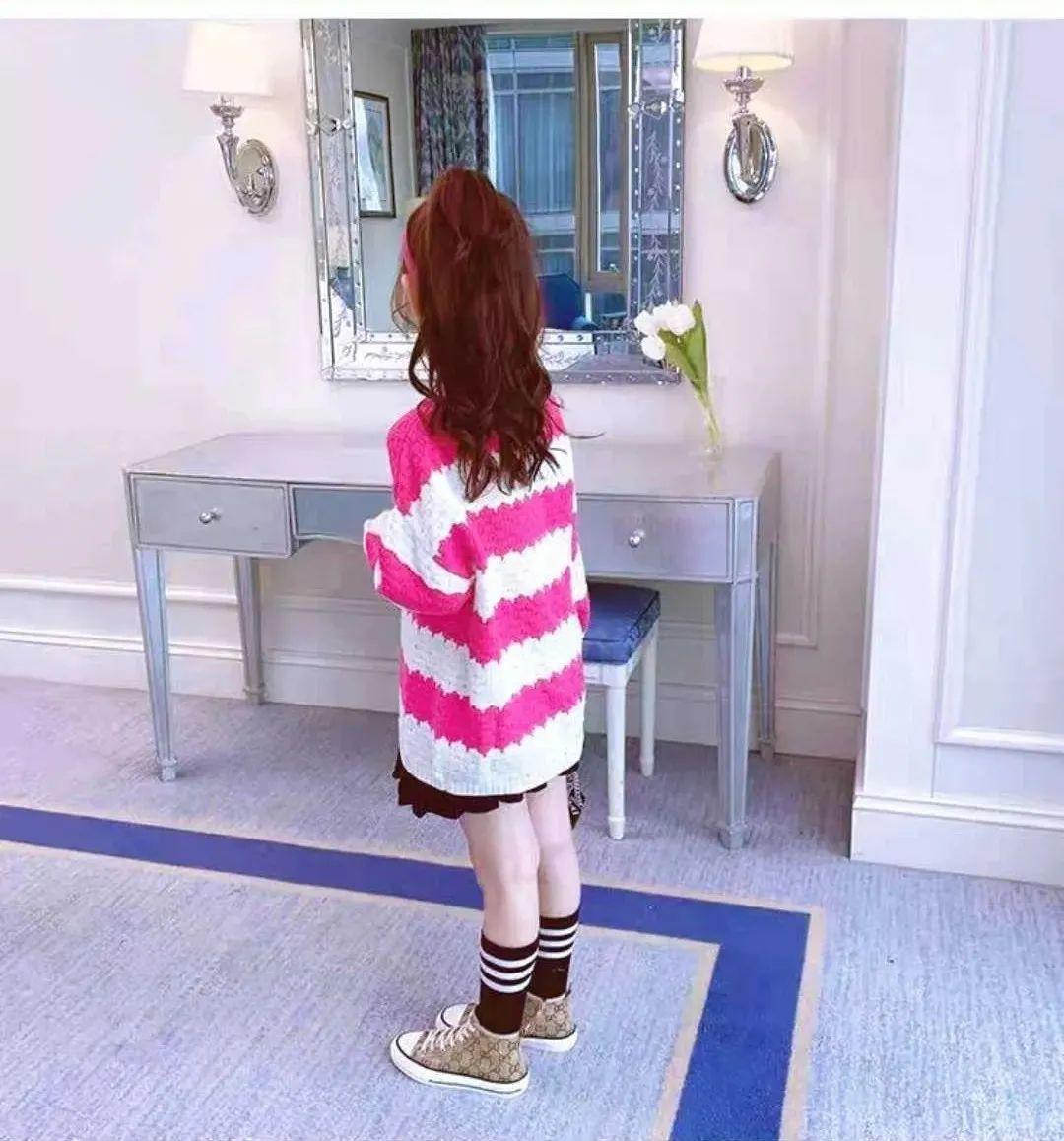 『 Flower Love 』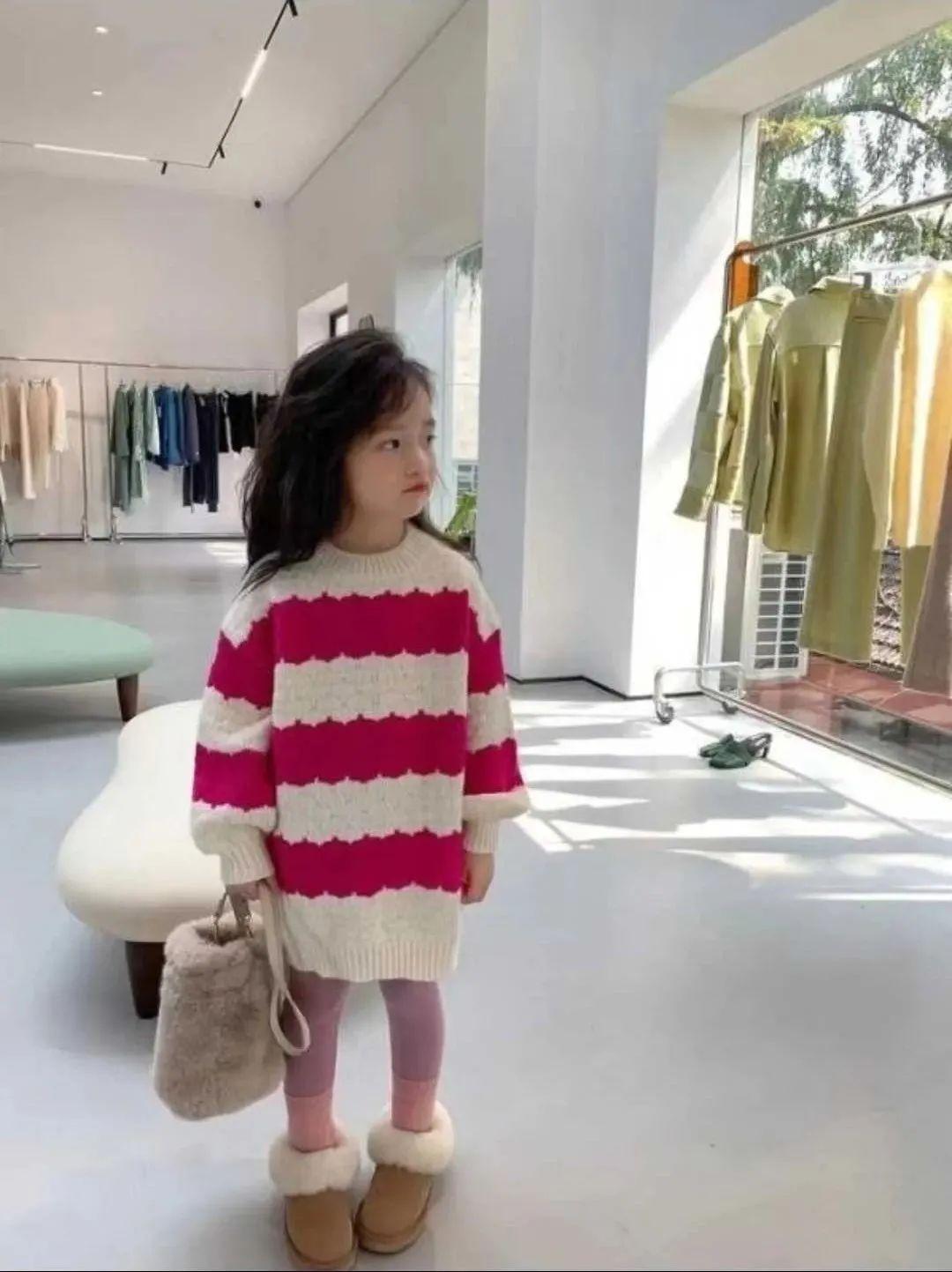 Wire rod: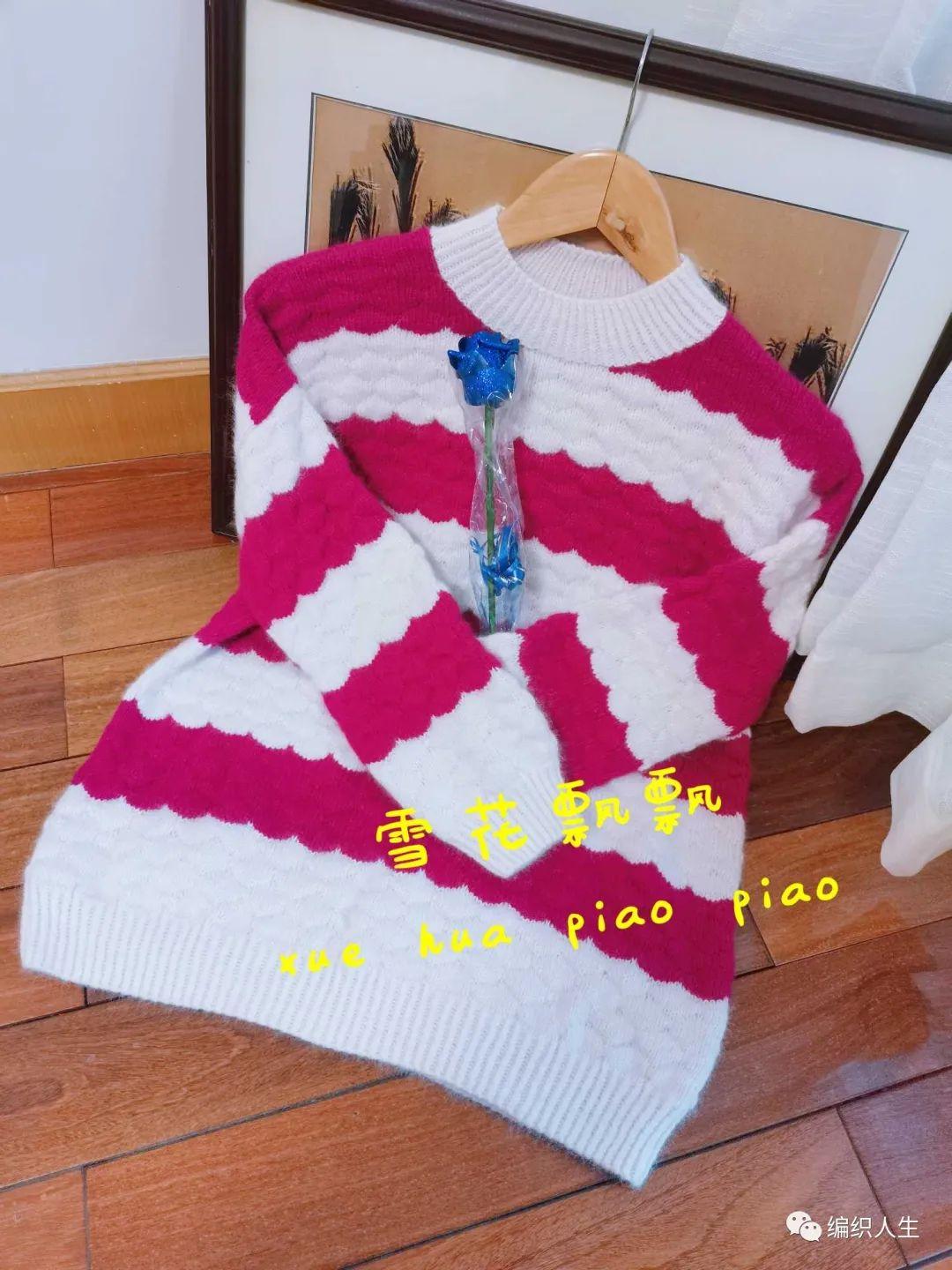 Rainbow Thread Workshop's Golden Deer King hand-woven cashmere 2 shares,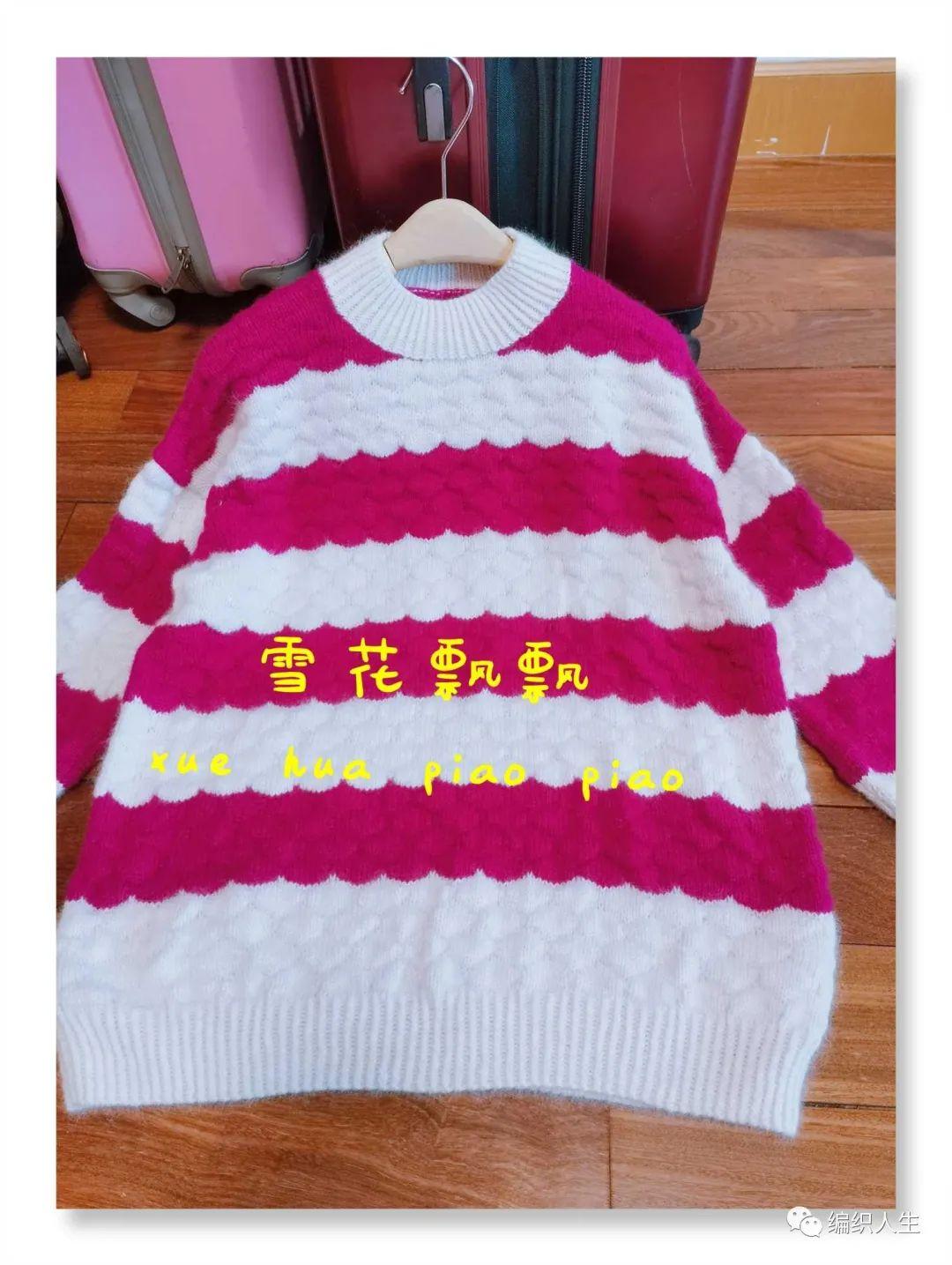 White 338g,
Rose red 200g
Tool: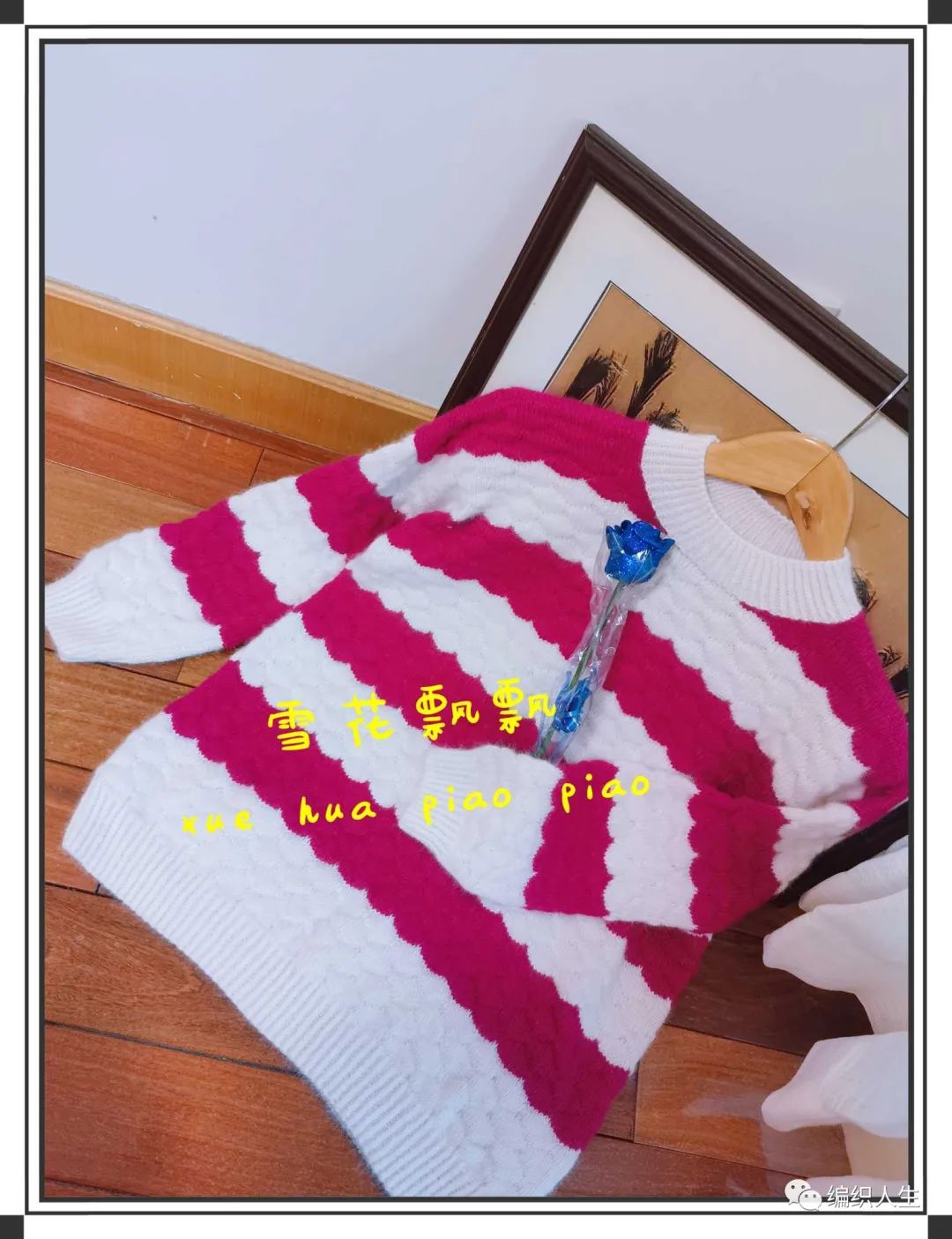 Tide hook 3.0 ring needle hem collar cuffs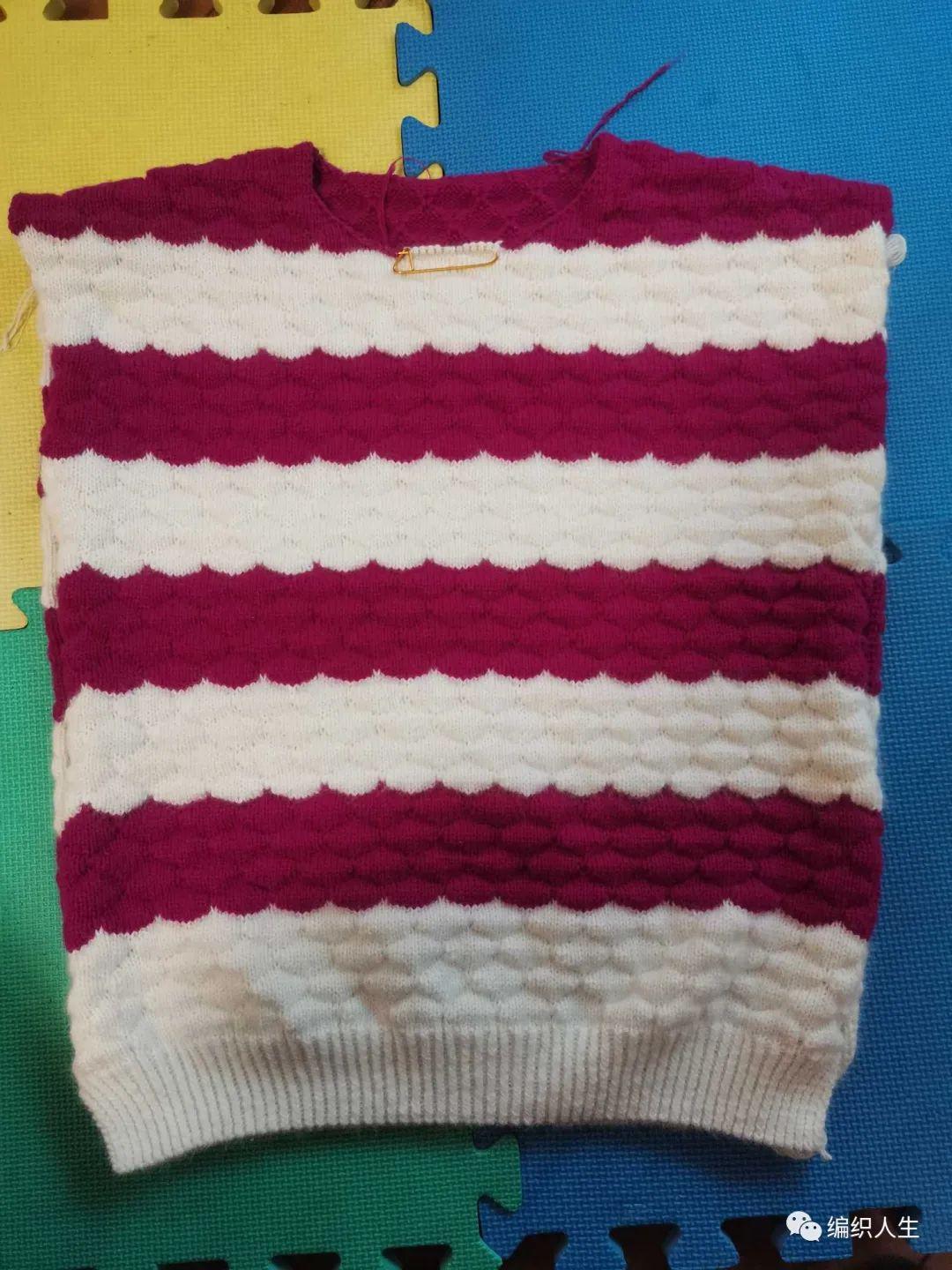 Tide hook 3.25 ring needle body
Size:
Length 63cm, chest circumference 53cm, armpit sleeve length 39cm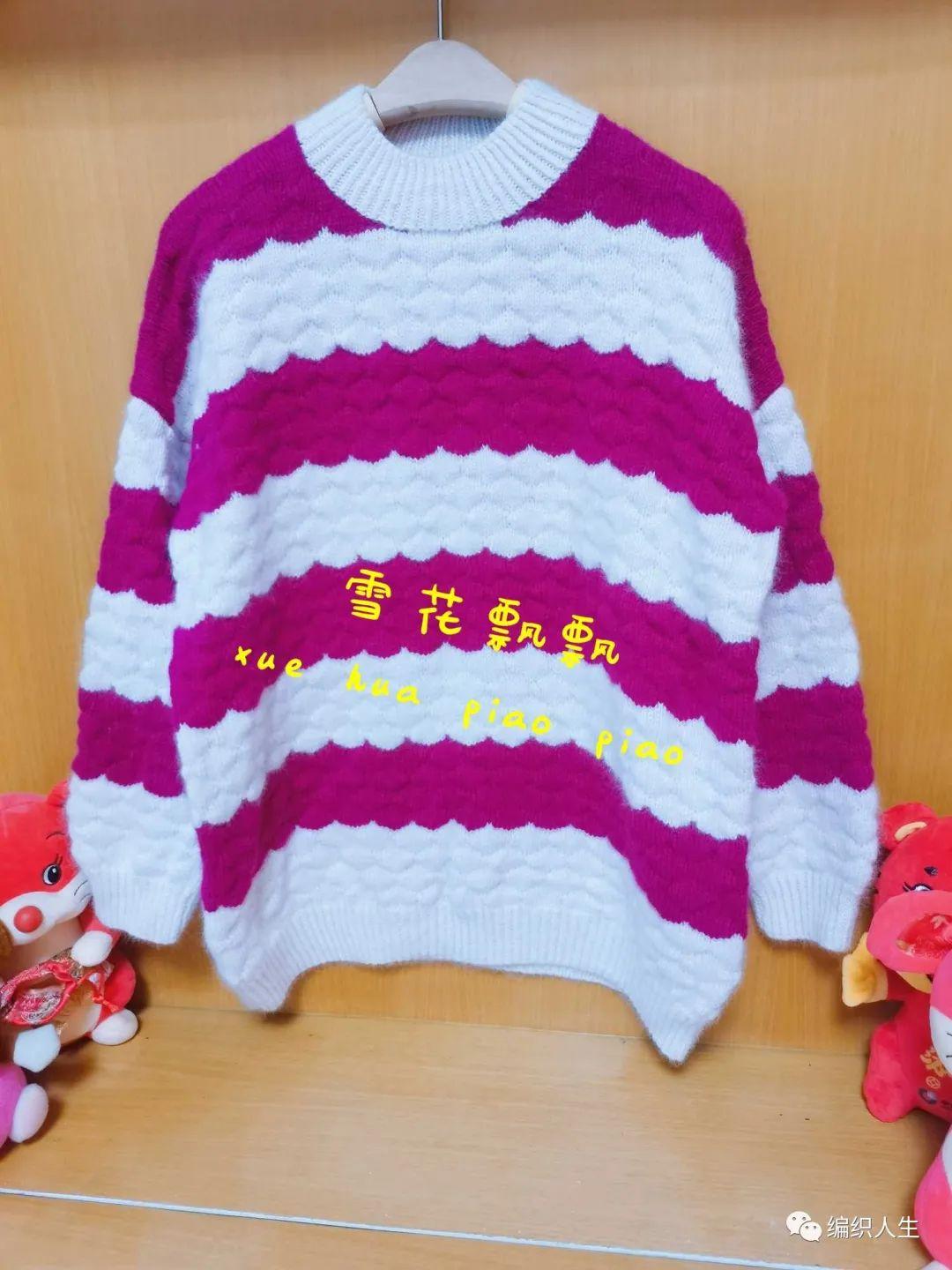 Show: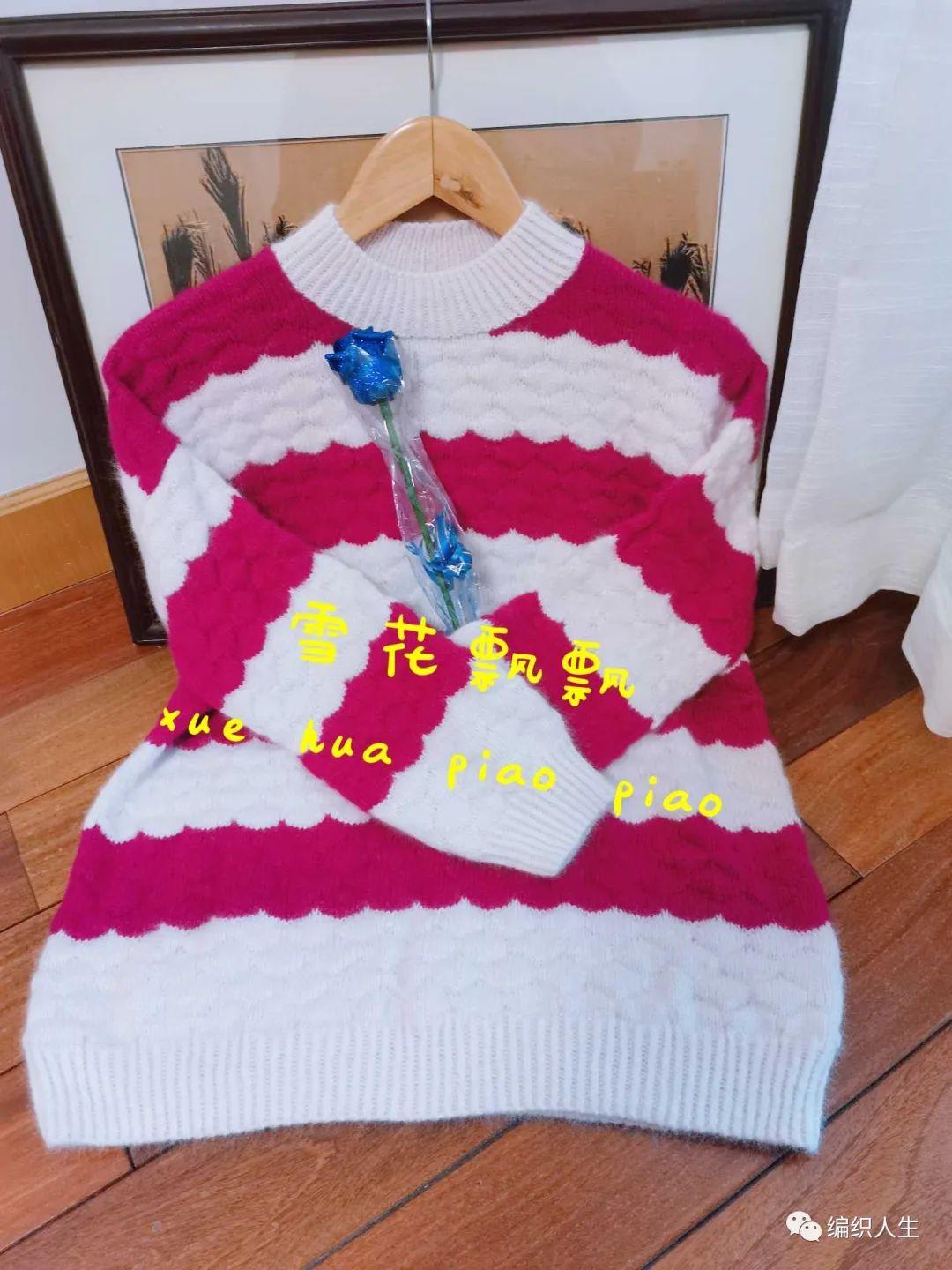 One day, my son threw me a picture and asked me to knit it for his daughter. Blurry patterns, no matter how much you zoom in, you can't see the weaving; Reluctantly, ask for help from the powerful weaver girl group. Soon, some weaver girls said that it was an extension needle, and some weaver girls gave an illustration of the extended knitting method.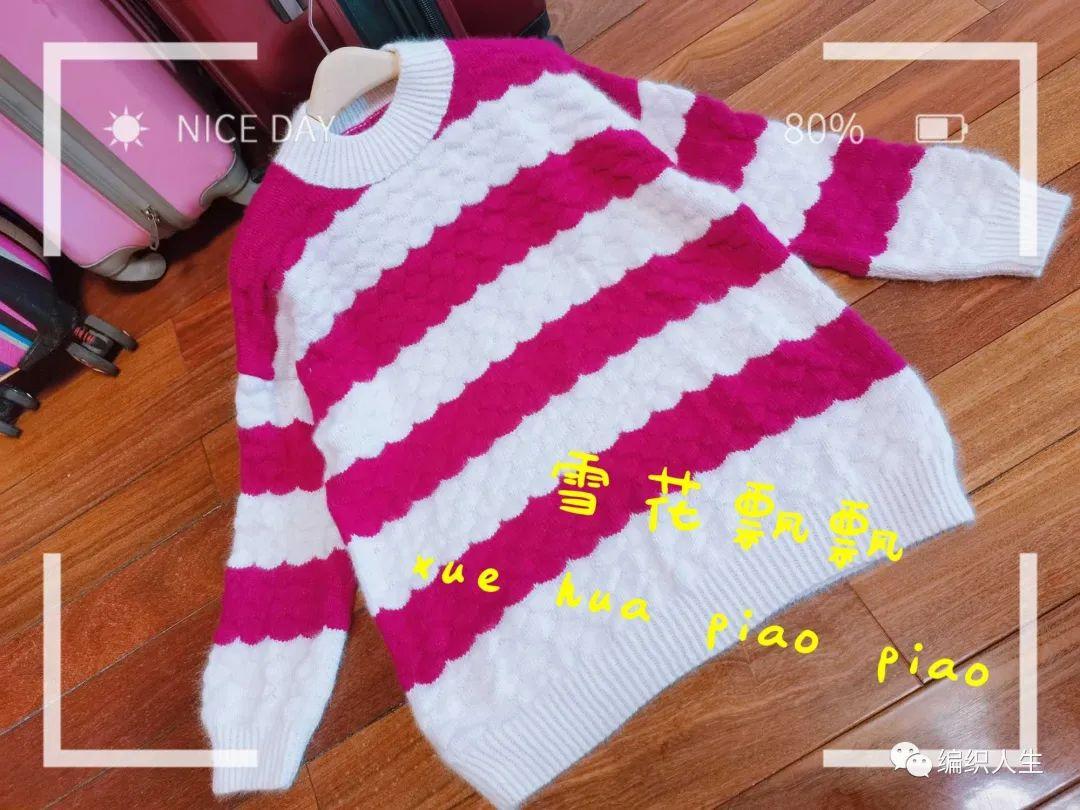 According to the weaver girls, several small samples were woven and the current pattern was finally determined.
It should be said that the similarity between the imitation and the original is still very high.
Weaving instructions:

Rear film:
Starting needle 129 needles, 22 rows of twisted needles single Rowan.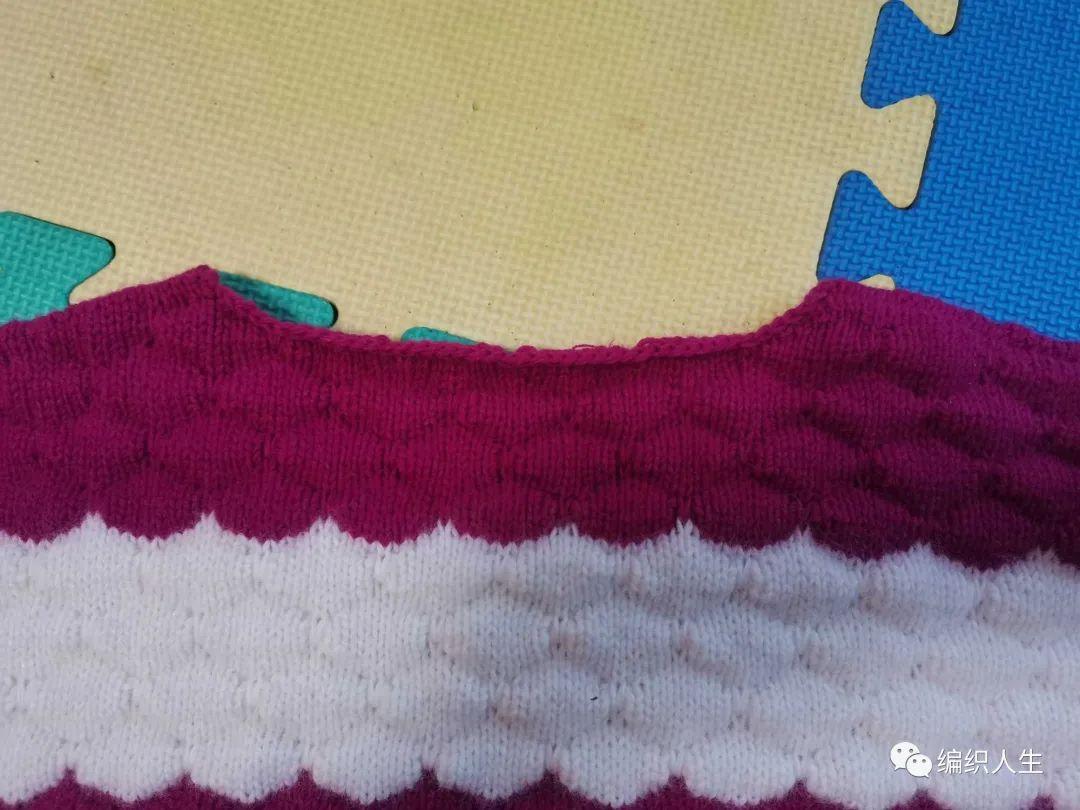 Change the knitting pattern, change the color every 4 sets.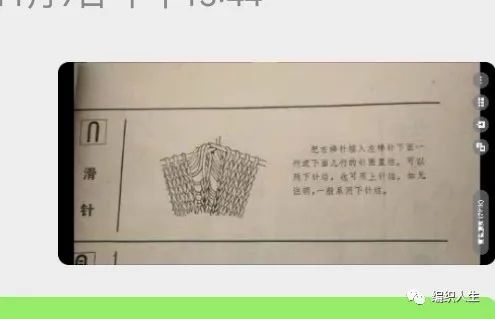 Knit to cm length, weave diagonal shoulders (shoulder 45 stitches) 2-5-9, open back collar (back collar 39 stitches) 2-2-1 2-1-1
Front film:
Starting needle, Rowan, pattern with the same back piece, open front collar: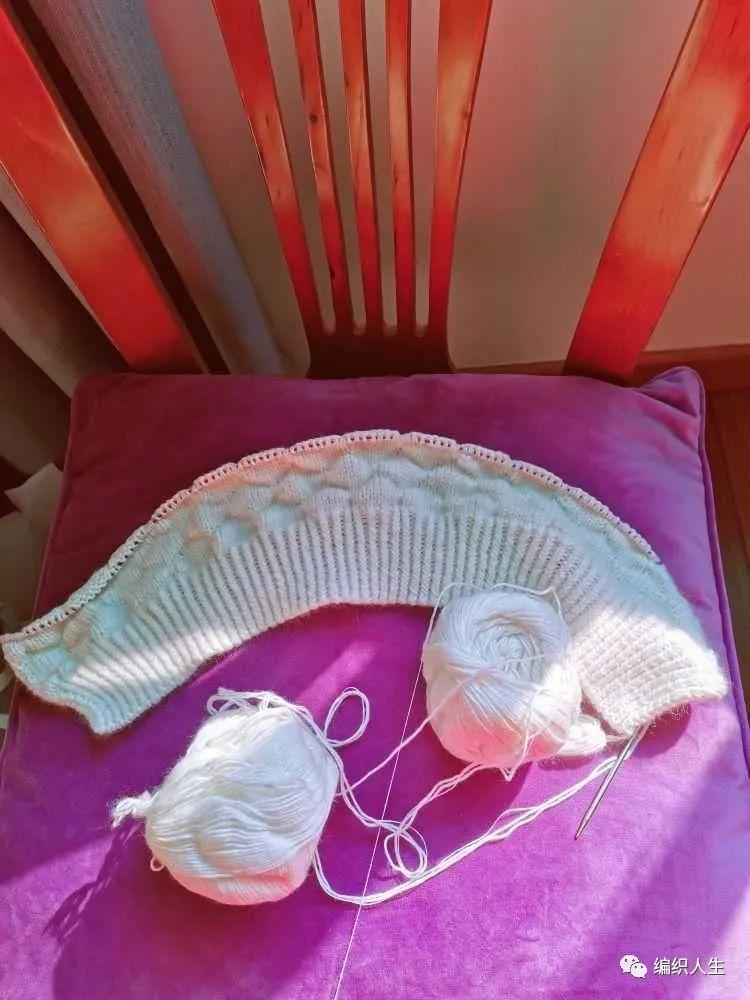 13 needles in the middle, 2-3-1 2-2-2 2-1-6 on both sides
The front and rear pieces are shoulder and needled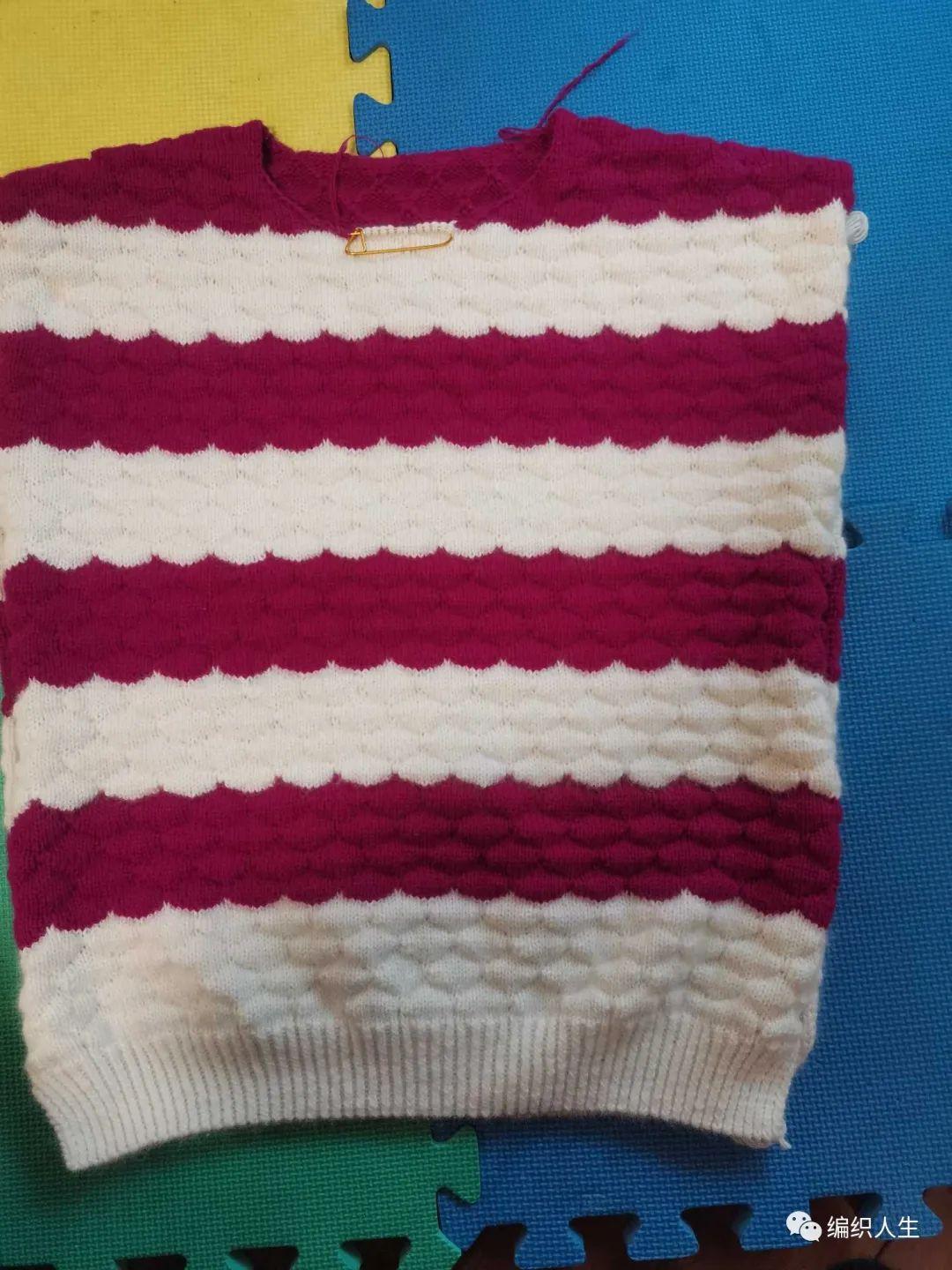 Collar:
Pick 116 needles, one row of upper needles, 16 rows of twisted needles single Rowan.
Needle collection.
Sleeves: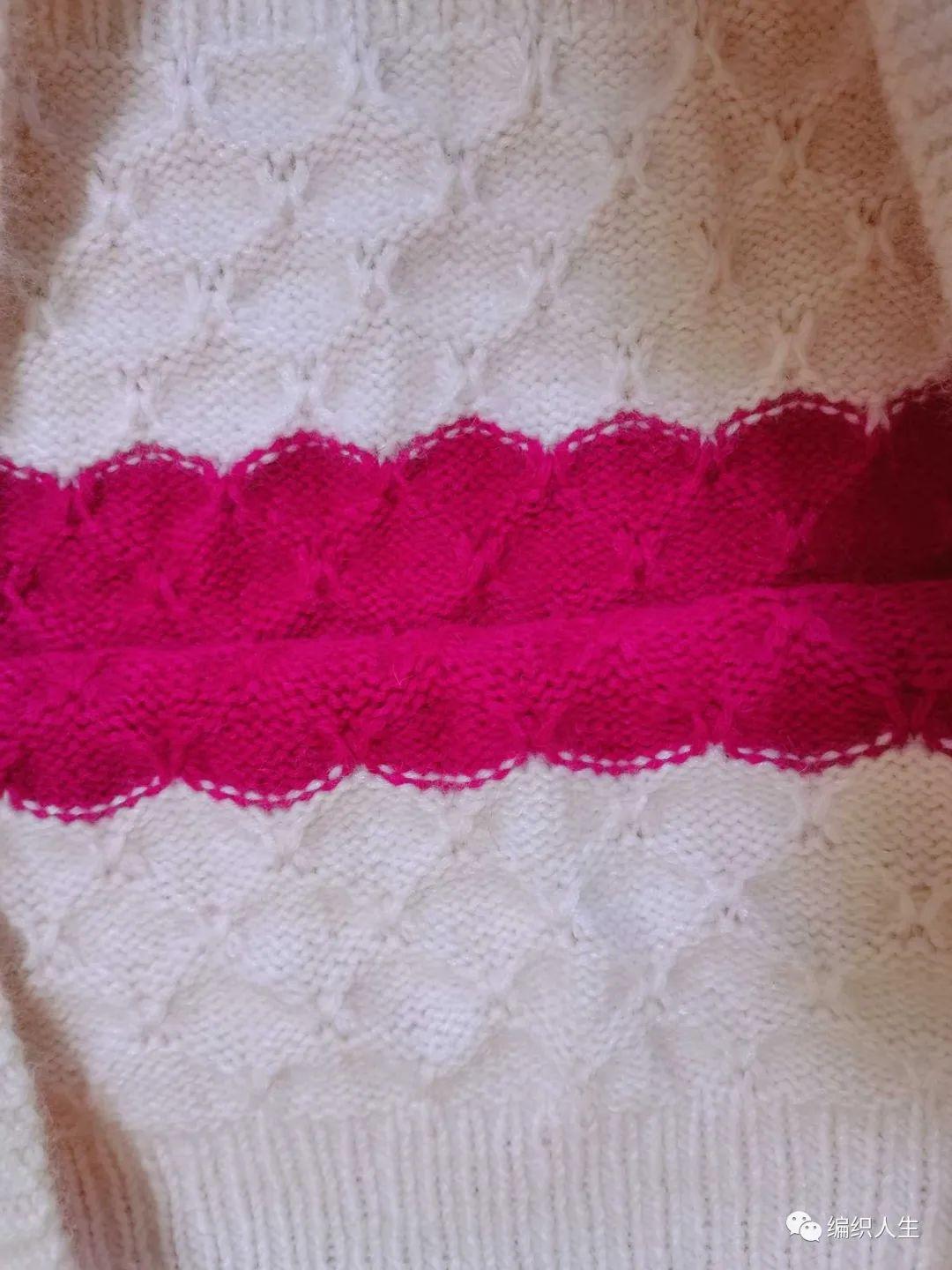 Start with 61 needles, 21 rows of twisted needles single rowen, and add 6 needles in row 22 (reverse row).
Weave the pattern, and add needles on both sides 10-1-6 at the same time, adding needles to complete 79 stitches.
After enough length, 2-10-3 is revisited, and finally there are 19 stitches left in the middle.
Stitch the sleeves.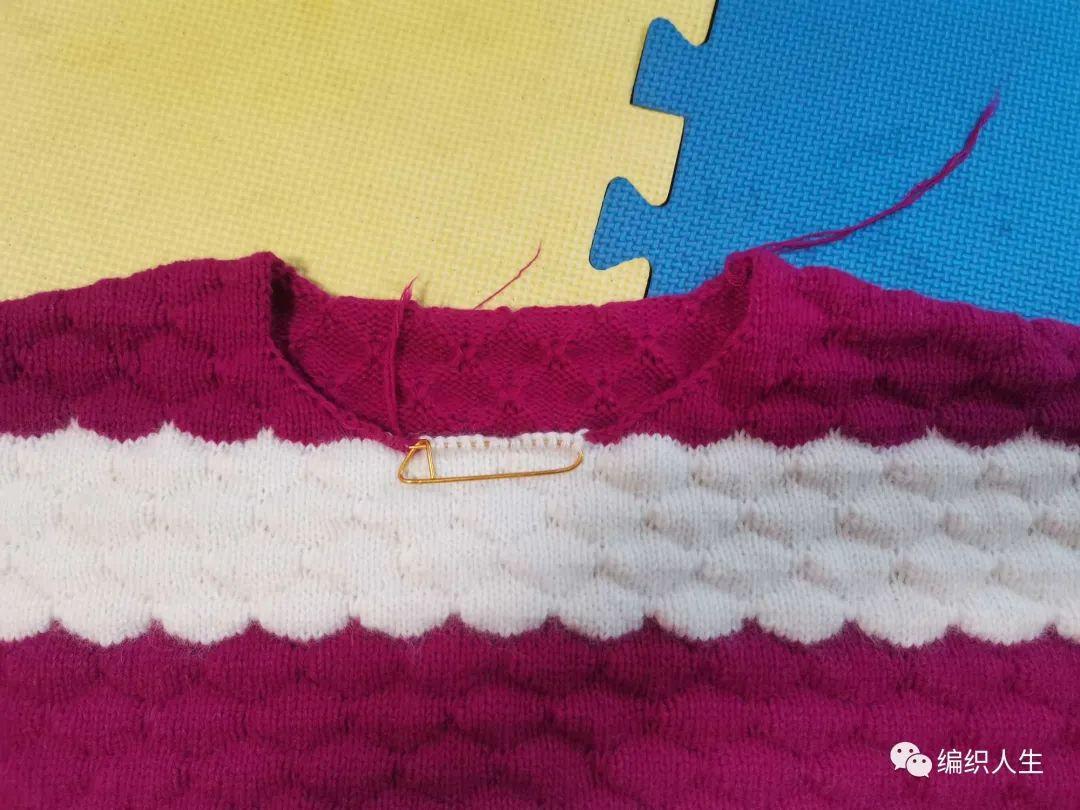 A few process diagrams: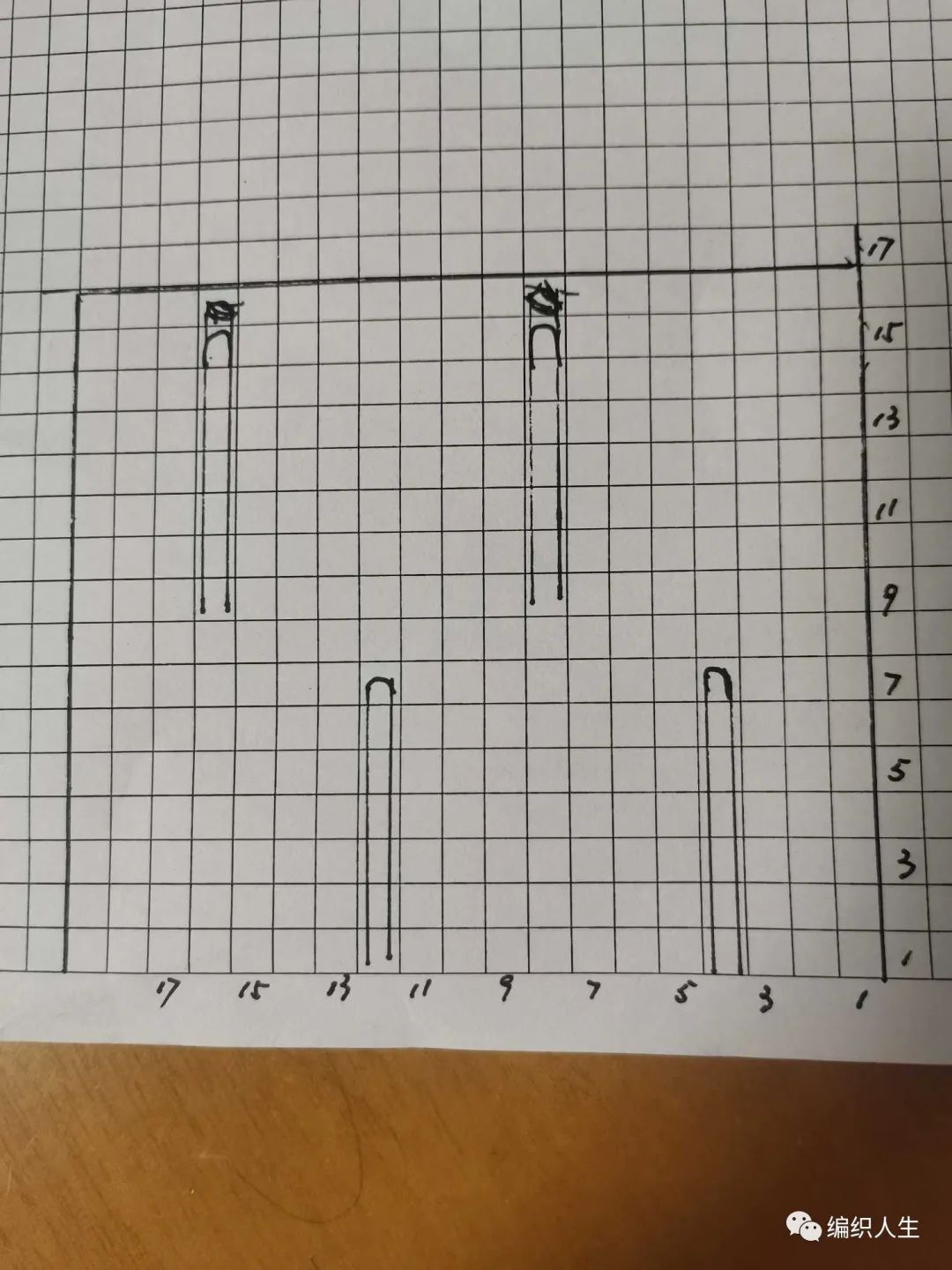 In fact, the reverse pattern is also quite beautiful
The finished clothes are satisfactory
Of course, the illustration should still be presented (hand-drawn, just to understand)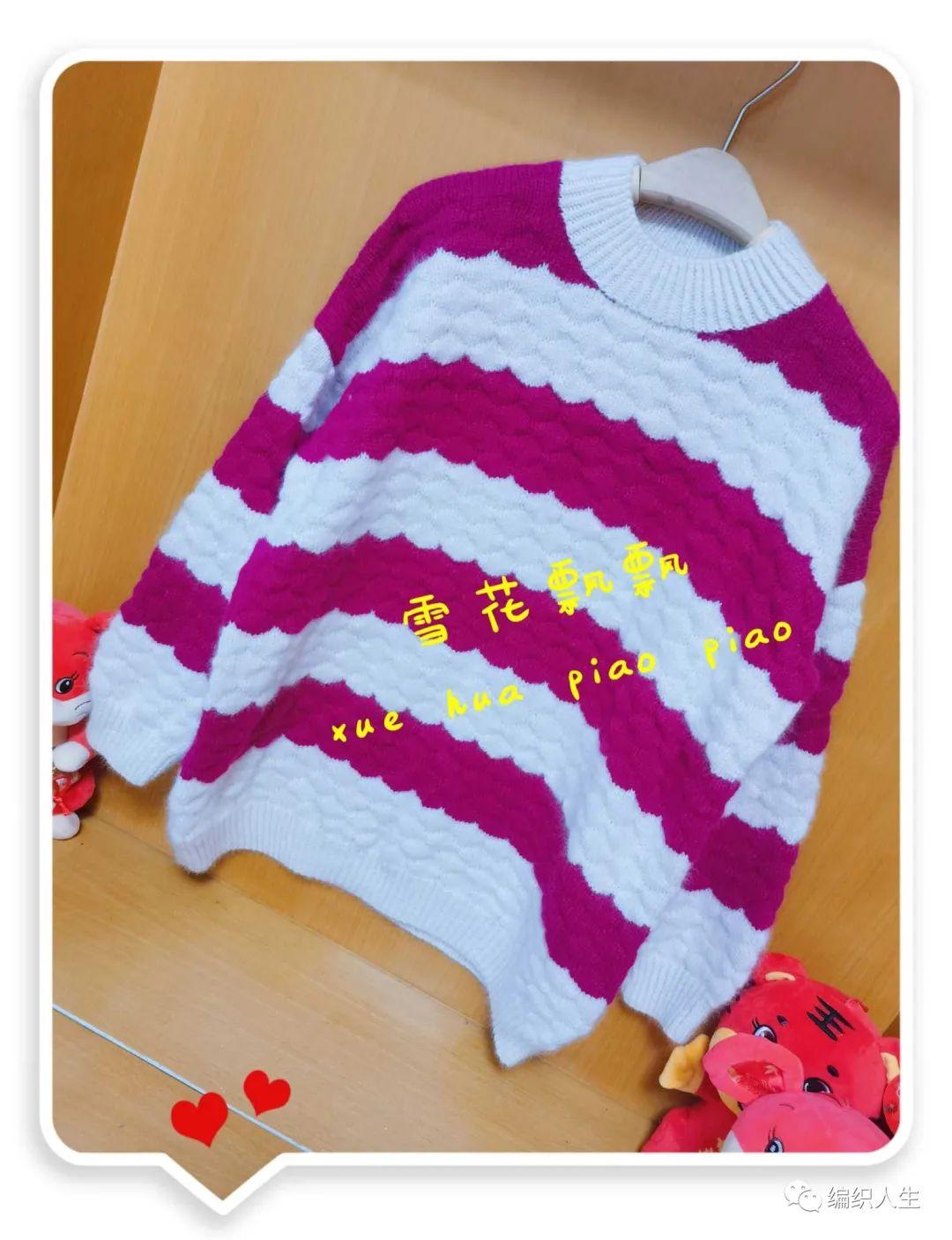 The weaving given by the sisters is also offered
Today is the last day of 2021, tomorrow will be the beginning of a brand new year, and I wish my sisters in advance: Happy New Year! Good health and auspicious! many
• end •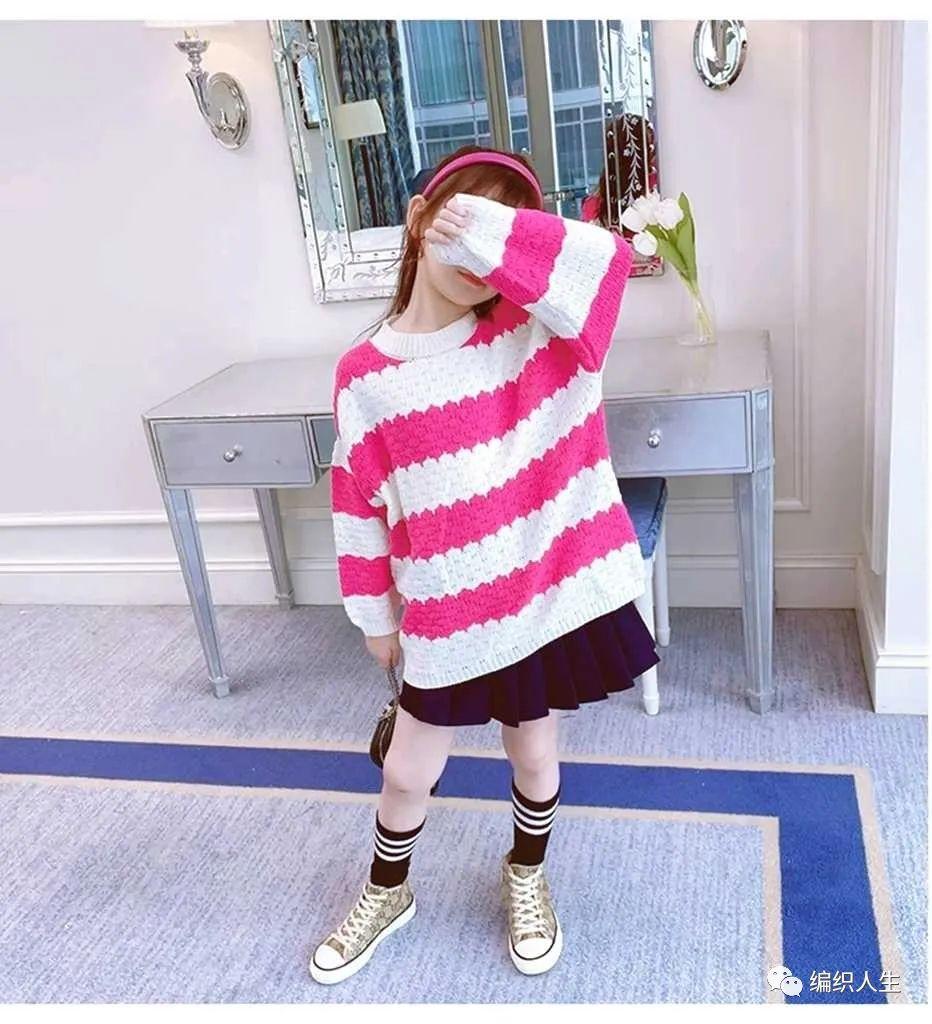 Author | Snowflakes/aiq fluttering