A few days ago, Sister SO interviewed Liu Yuxin, and when asked if she had planted any grass in "Trend Partners 2", she said without hesitation that "if you are planted Be@rbrick, you will not only buy it, but also give it to your friends."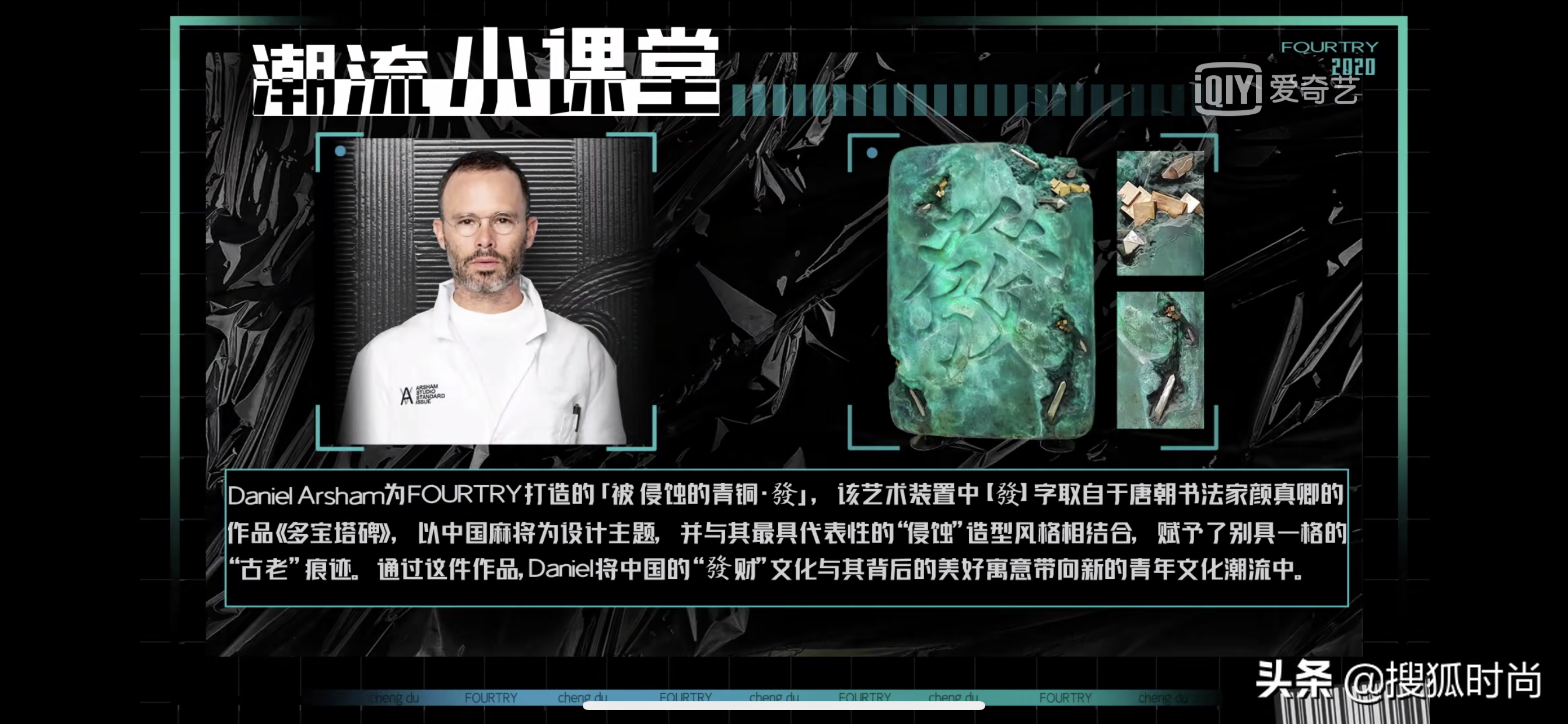 INDEED, AFTER WATCHING "TREND PARTNER 2", CAREFUL FRIENDS MUST HAVE DETECTED Be@rbrick IN ALL CORNERS OF THEIR VILLAS AND FOURTRY SPACE STORES WITH ULTRA-SENSITIVE TREND RADAR. Of course, it is also the love of Sister SO~ but do you know? These seemingly "inconspicuous" plastic teddy bears actually have a great origin! Let's have a plate with Sister SO!
First of all, what exactly is Be@rbrick? Its Chinese name is Brick Bear/B Bear (don't call it a violent bear!). ), it is a toy produced by the Japanese MEDICOM TOY company, officially launched in August 2001, has been out of the 41st generation… At the same time, he has co-branded with many internationally renowned artists (such as: Kaws, Kushanji, Futura, Andy Warhol, Basquiat, Keith Haring, Daniel Arsham, etc.), well-known brands (Nike, Sacai, MMJ, BAPE, NBA, KITH, Chanel, etc.), classic IPs (Disney, Sesame Street, Cat and Mouse, Snoopy, Minions, etc.).
Like in the show, the one introduced by Chen Weiting is a joint series with Andy Warhol, released in the spring of 2020. Today's market price has doubled the pre-sale price, and Chen Weiting also said in the show that he is very fond of his own reserved money~
Andy Warhol is known as one of the most famous figures in the art world of the 20th century, an advocate and leader of pop art, and one of the artists who had the greatest influence on pop art. He experimented with various reproduction techniques such as letterpress printing, rubber or wood rubbing, gold leaf technology, photograph projection, etc.
Counting up, this is not the first time that Be@rbrick and Andy Warhol have collaborated, and before that, there have been a number of personal image collaboration series and work cooperation series.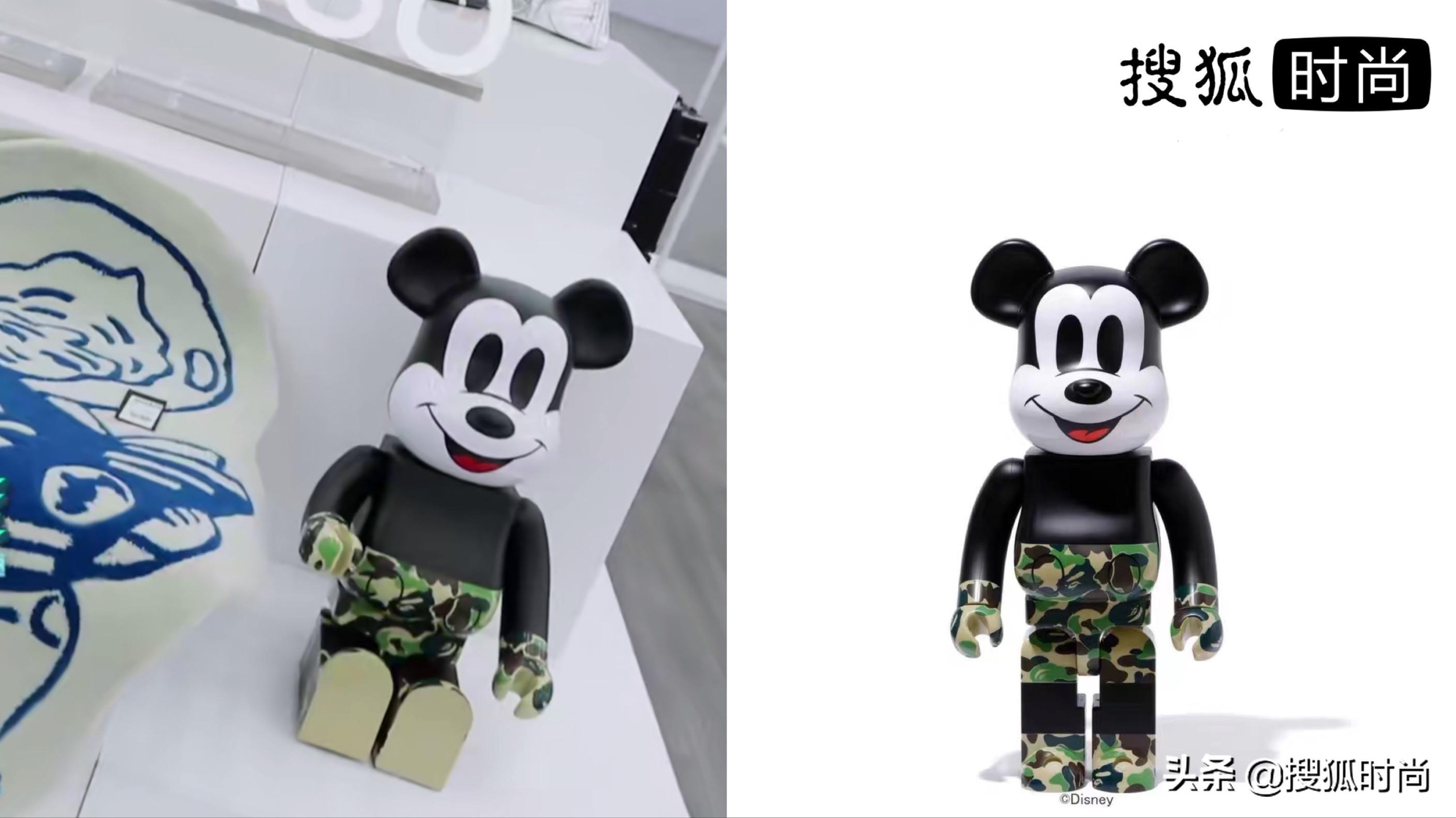 (Image from the Internet)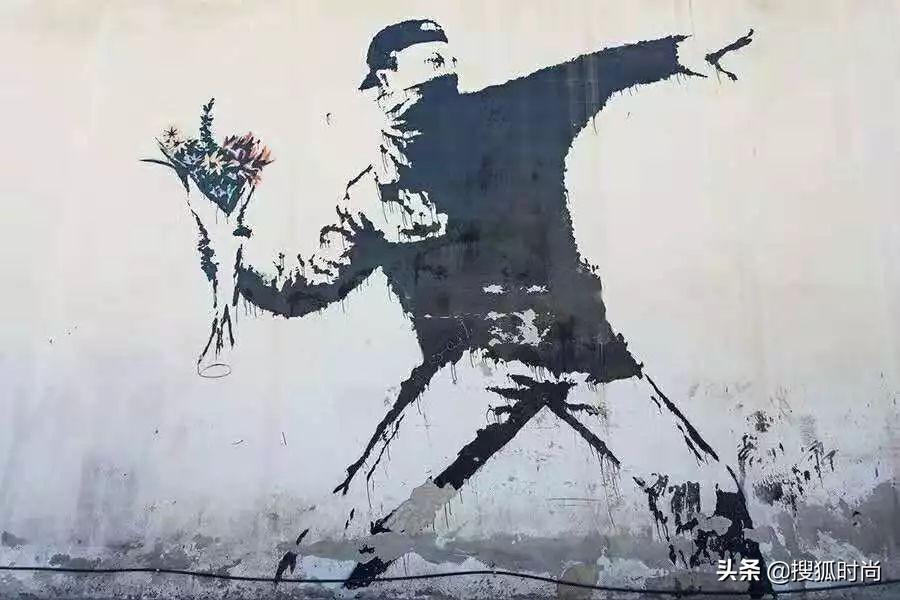 At the recently concluded INNERSECT 2020 exhibition, the latest co-branded physical model (the middle one below) was also exhibited, and the image pictures of the other two latest cooperation models have also been announced.
Behind Chen Weiting is the Be@rbrick black and white Mickey, which will be released in 2020.
This black and white Mickey returns to a vintage form painted all over the eyes, with a matte matte black part that pays homage to the early image of Mickey.
Also appearing on the show is this Be@rbrick X DISD X BAPE three-way joint model, which not only retains Mickey's classic image, but also incorporates BAPE's signature camouflage elements. Of course, these two are only a few of the many styles that Be@rbrick worked with Mickey.
As a homonym of FOURTRY, B Bear's lucky cat series is naturally indispensable~ This electroplating powder is not the two lucky cat series, so that the milk girl Peko sauce turns into a sparkling lucky cat, and the classic cat ears and bells of the lucky cat are even more cute and healing! A similar gold model was also released in 2018.
Also from the two cooperation series is the following one: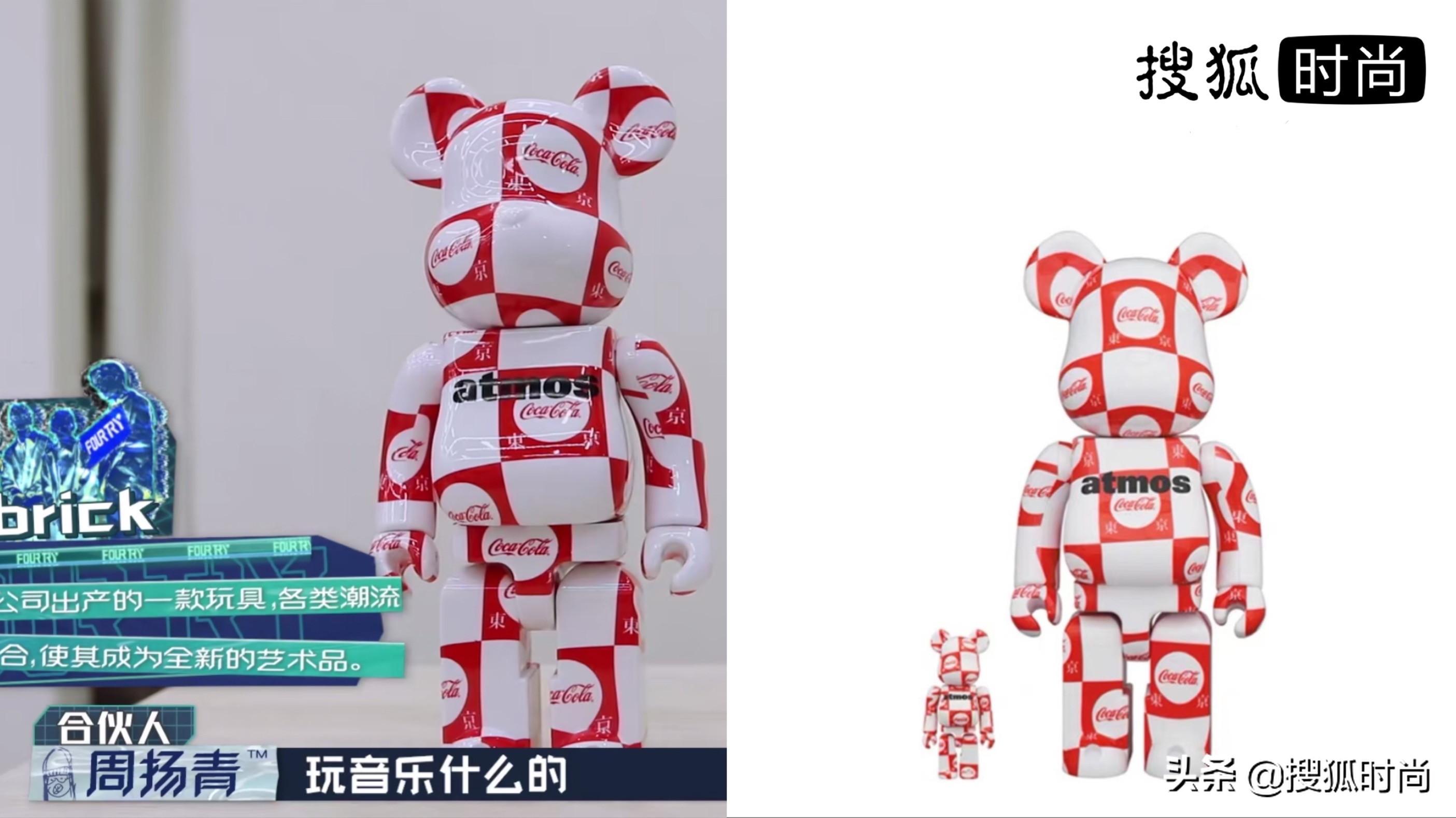 Different from the one above, this one prints the classic LOGO of the Fujina family on the bear, and on this basis, the seal of Fujiwara Hiroshi, the godfather of Japanese trends, really everything can be Fujiwara Hiroshi!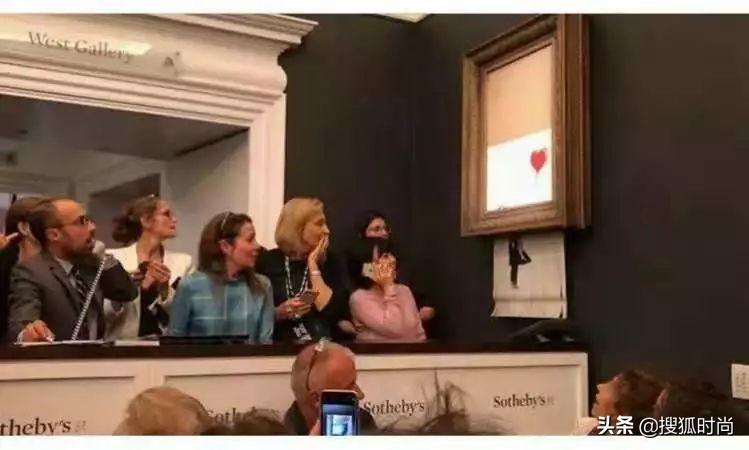 Also cooperating with the classic animation IP is this Be@rbrick X Hello Kitty X Fujiwara Hiroshi three-way joint model.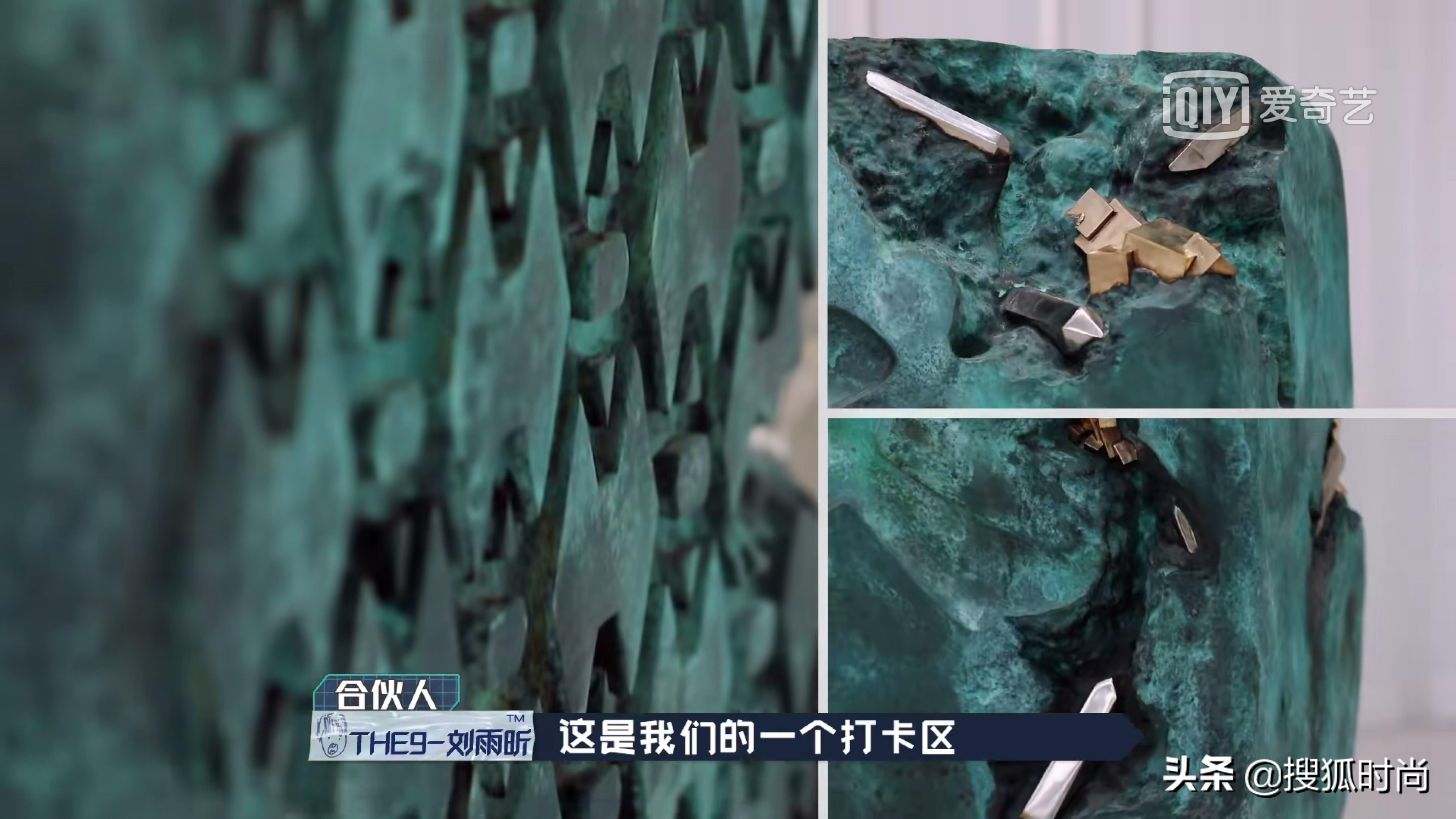 It is similar to the Fujima series, printing the classic image of Hello Kitty on the B bear, the difference is that the cat ear shape is also integrated into it, making the overall look more vivid, and the iconic Fujiwara Hiroshi "lightning logo" on the suspenders also makes this joint name worth high.

This must be known when you see the logo, it is a three-way co-name of Coca-Cola x atmos x MEDICOM TOY, with red and white checkerboard as the main theme of the design, adding the Coca-Cola logo as an embellishment, and the word atmos on the front, released in the summer of 2020. Of course, this is not the first time that B Bear and Coca-Cola have collaborated, and the transparent red series and black and white series have also been launched.
Speaking of Be@rbrick, how can you not mention Qianqiu! IN FOURTRY SPACE, THERE IS A BRONZE CHIAKI.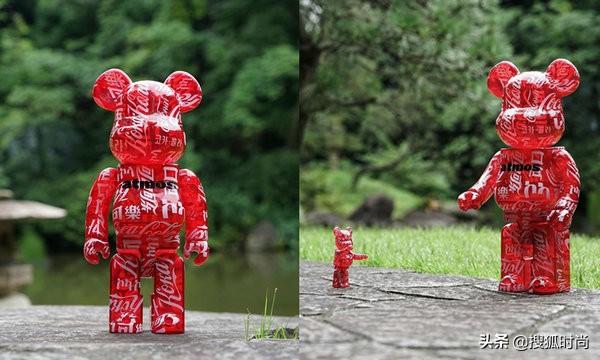 Qianqiu's style is in a higher price range in the overall series of B bear, because compared to ordinary styles, Qianqiu places a variety of small balls of different colors in the belly of B bear, which looks more cute, so it is more loved by consumers, especially female groups among consumers, so whenever a new Chiaki comes out, it will also be very eye-catching and sought-after.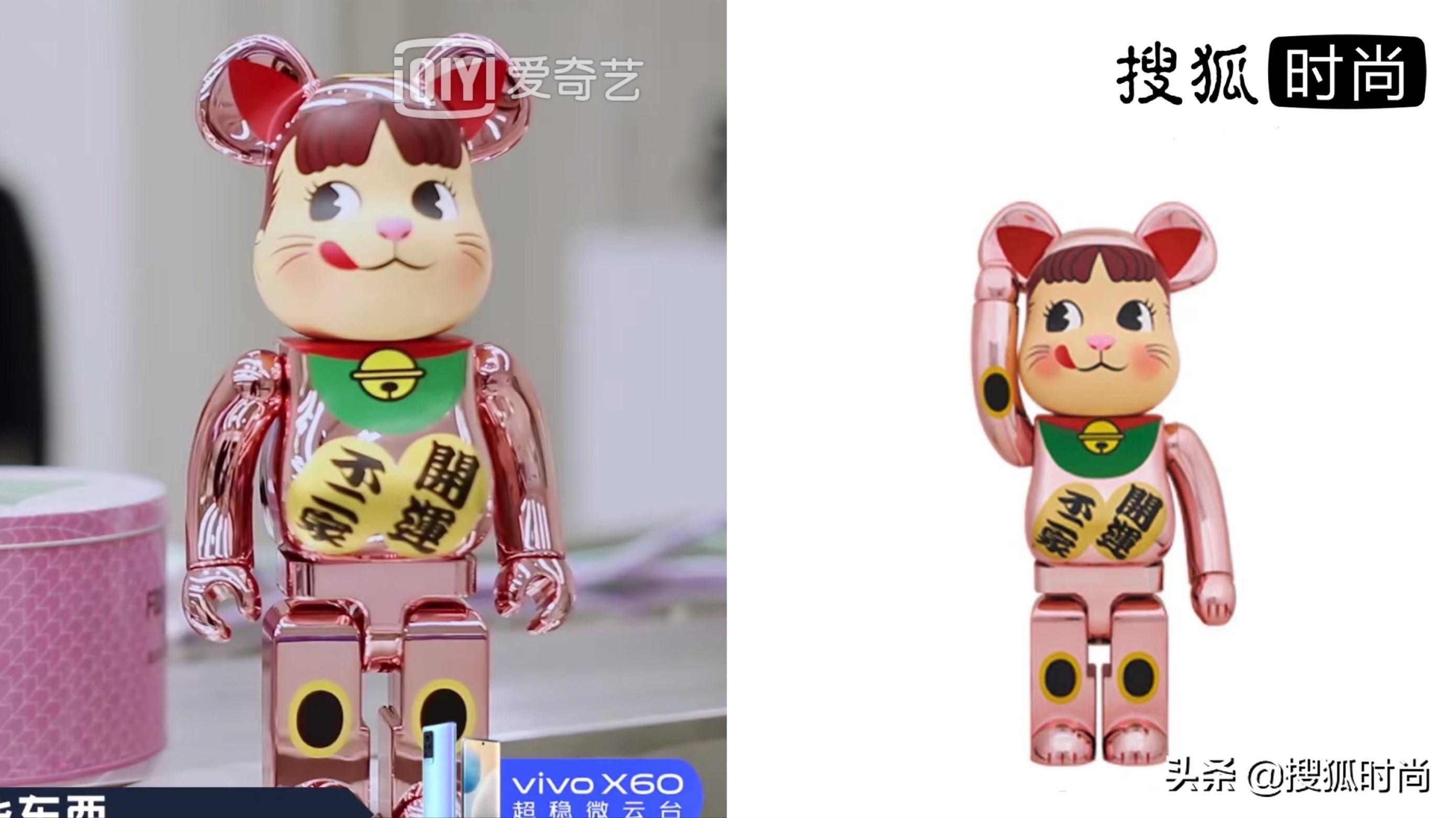 (Image from the Internet)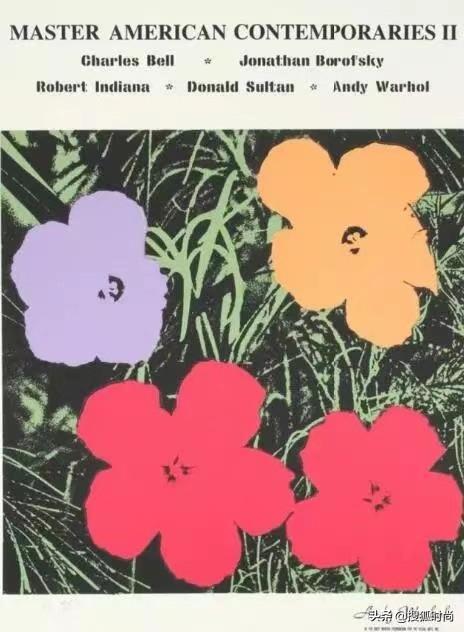 In addition to Qianqiu, we also saw Be@rbrick X NBA in FOURTRY SPACE, which includes not only brand co-branded series, but also star co-branded series.
In addition, the managers have also taken photos next to the bear~ Look at their check-in degree to know how much they love!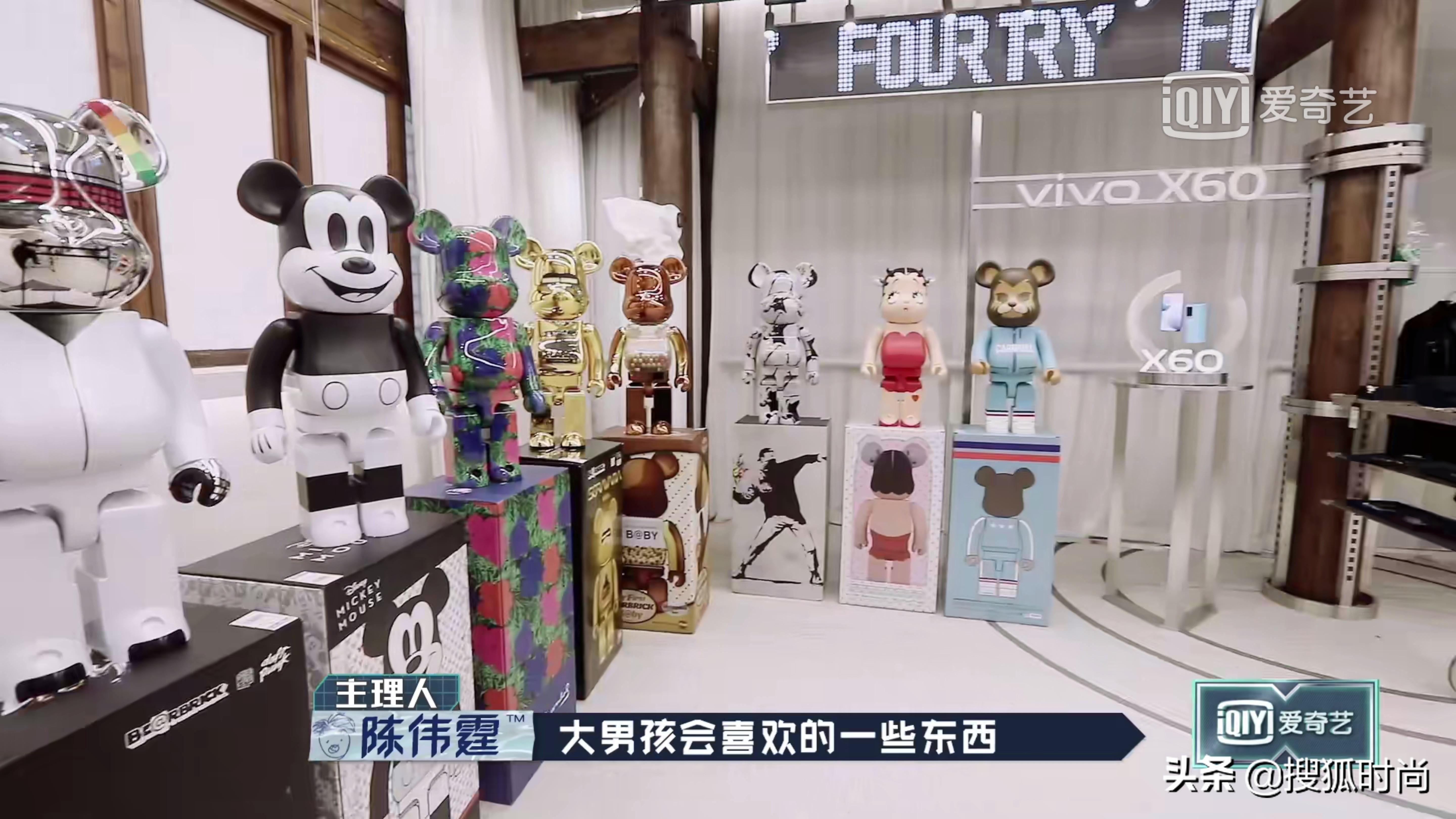 The blue one is just a Thai limited to the Be@rbrick – Thai lion.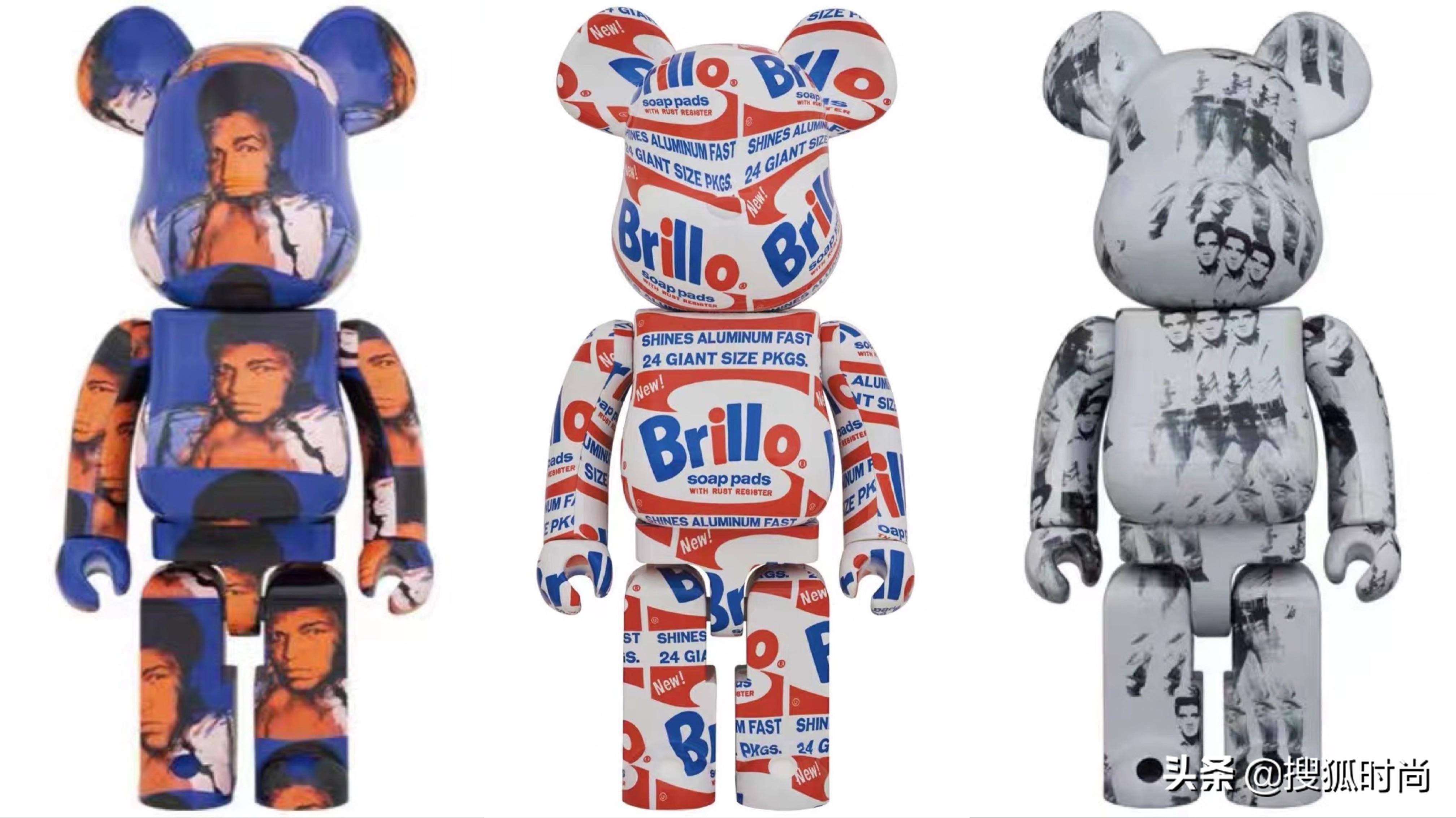 The red style ugly Betty's co-branded model in the back is also a co-branded with the classic IP.
And the previous Be@rbrick X Banksy's joint model can be talked about with everyone.
Many people can say that they feel just soso when they look at the shape drawing of Banksy "throwing flowers", but after getting the real thing, they are "really fragrant". Known as the mysterious street artist & vandal, Banksy is also a stalwart of the British graffiti scene. His work is based on real-life and anti-war content, and his style is known for his dark humor.
No one really knows who Banksy is, but many people must have heard that when his painting "Balloon Girl" sold for 1.4 million yuan, the frame of "Balloon Girl" suddenly began to operate, chewing the painting alive, and the $1.4 million painting was directly broken into strips. It also caused a boil over social networks and art circles, and the painting, which was mysteriously destroyed at London's Sotheby's Art Exchange Center, made explosive news. It also made Banksy famous.
Speaking of the painting "The Bouquet Thrower", he also responded to homophobic attacks on gay marchers through this work.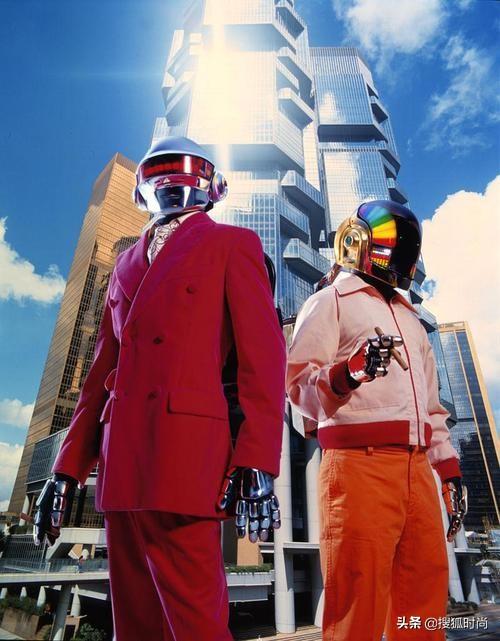 Now, Be@rbrick and Banksy's joint cooperation has also made many people who love Banksy's work rush to get it.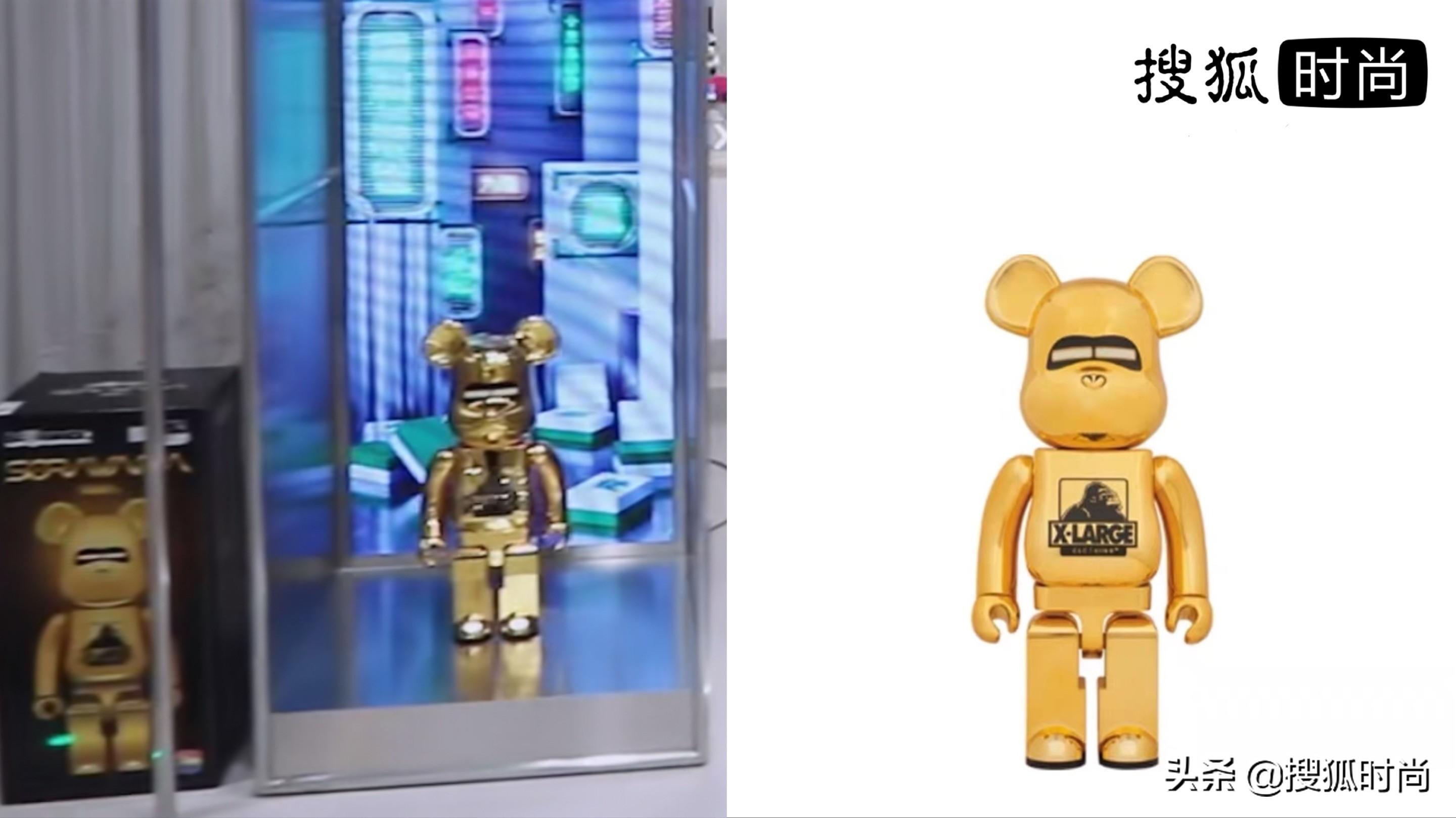 FINALLY, LET'S TAKE A LOOK AT TWO Be@rbrick IN THE FOURTRY SPACE DISPLAY AREA.
This one is from the DAFT PUNK DP3. Speaking of Daft Punk, a French electronic music production band formed in 1993 in Paris, France, formed by Thomas Bengault and Guy-Manuel de Homann-Christo, they are recognized worldwide as musical legends. Unveiled at MEDICOM TOY EXHIBITION '19 in 2019, the DP3 was released in 2018 in 400% of the same size, with the smallest 100% dating back to the time when DP and Matsumoto collaborated on the Interstellar 5555 16 years ago.
The overall look of this bear is very similar to the look of a silly punk band, and the electronic texture and futuristic feel of the metal helmet are vividly interpreted.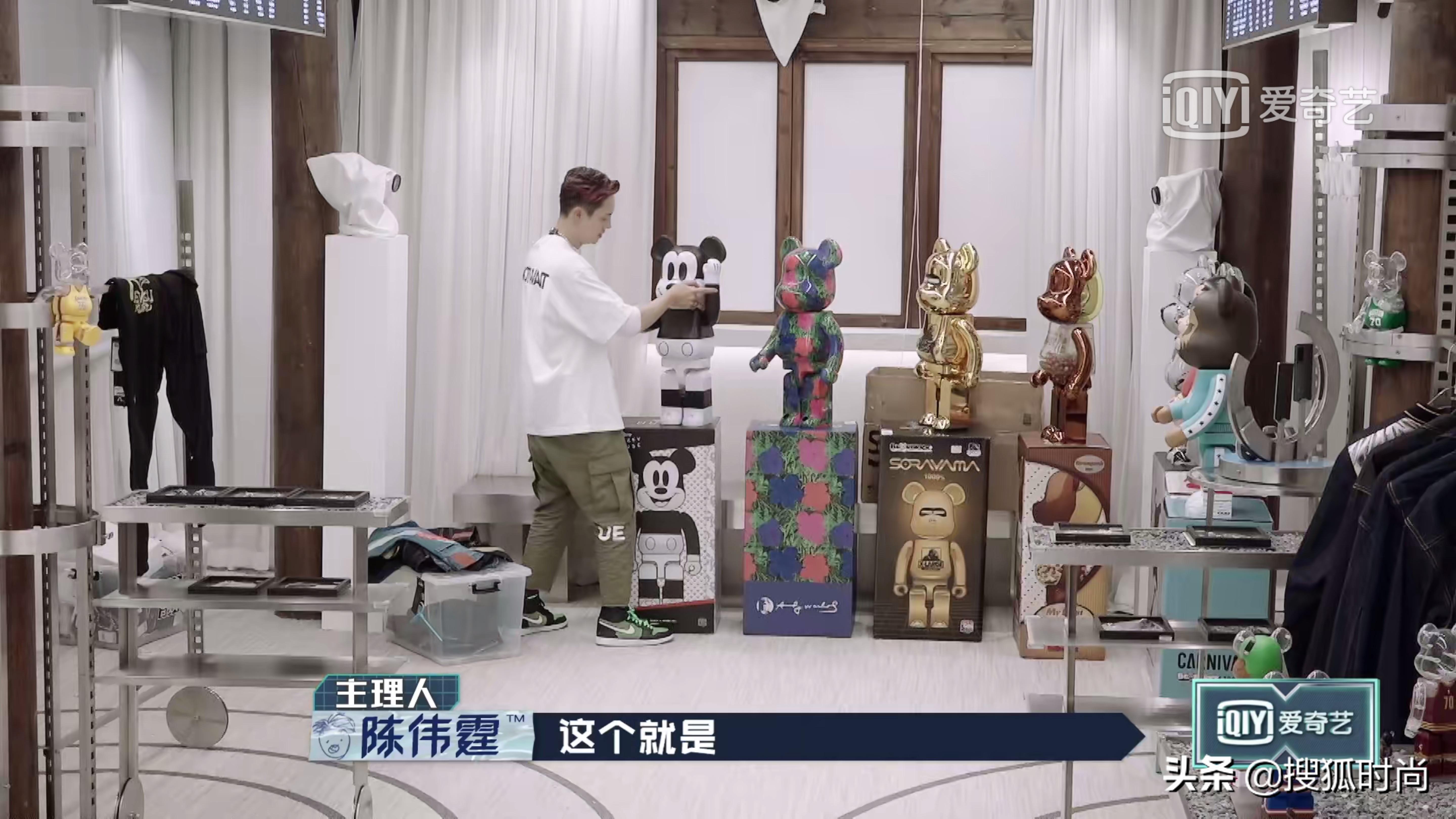 This all-over gold B-bear is a limited series created for ComplexCon2018 by X-LARGE in collaboration with Japan's most iconic erotic illustrator Kuyamaki, using the classic metal shape of Kuyamaki's representative work "Sexy Robot", and adding X-LARGE's iconic OG GORILLA in front of it to highlight a special identity and full of futuristic feeling. At the same time, because 1000% of this bear is only available in Japan and is a limited series, the price on the Internet has now been speculated to 1w+, and many fans of the empty mountain base have also entered the collection.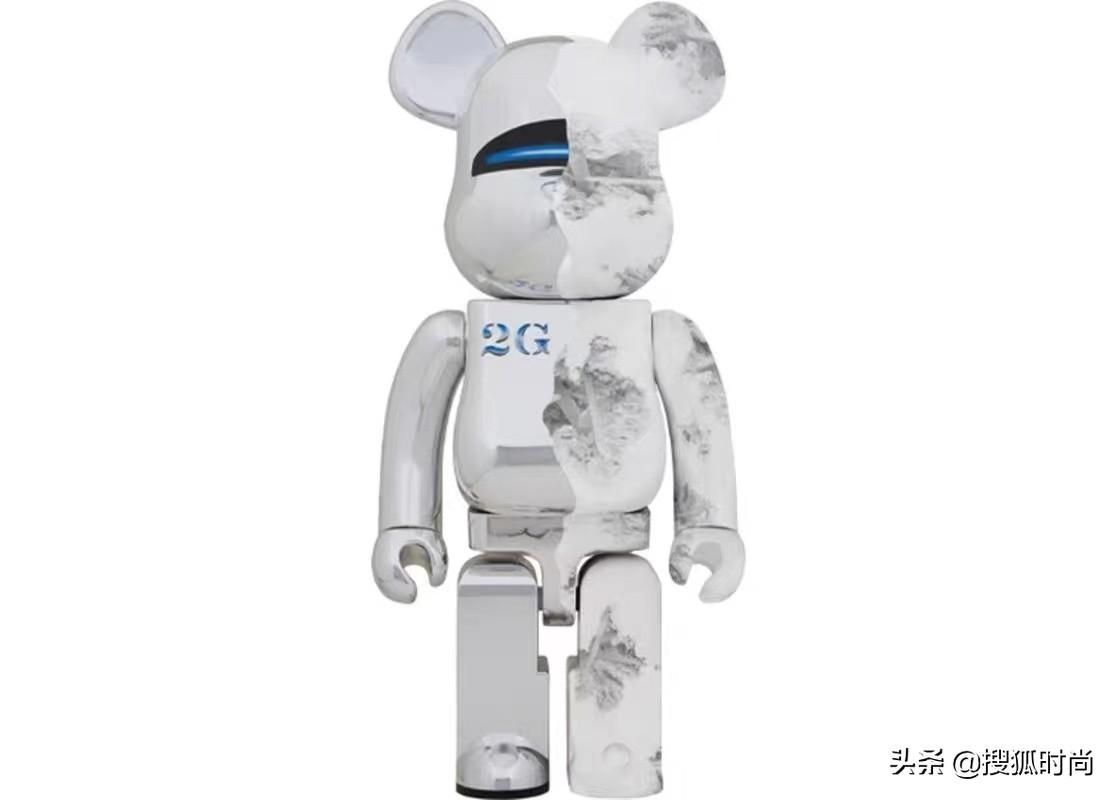 In addition, there is a three-way joint name of Be@rbrick X Kushanji X Daniel Arsham, although it did not appear in the show, this bear has long been famous, and can also be described as a "big household" in the B bear collecting world, and the price soared by more than 100,000 at its peak! Known as the "Bear King of the Year 2019"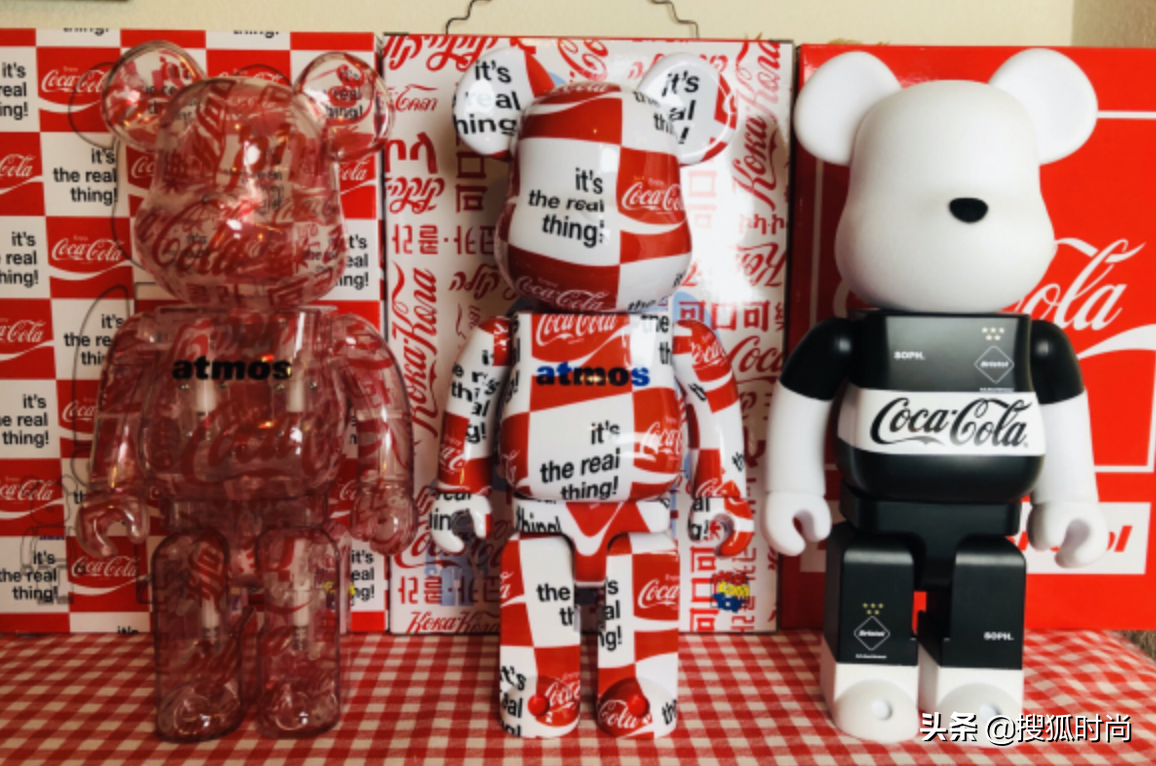 Speaking of Daniel Arsham, born in Cleveland in 1980, he is a contemporary visual artist living in New York, best known for his "eroded" art installations, and his design inspiration is also based on his childhood experience, and Hurricane Andrew swept the United States in August 1992. Daniel, who was 12 years old at the time, was placed by his parents in a reinforced wardrobe… When the hurricane stopped, the old home was gone. Daniel was touched when he saw his original home in ruins, and all this was reflected in his later works. And his "broken" art style has also made him a hot presence in the trend circle in recent years, not only becoming the main visual designer of YOHOOD in 2019, but also cooperating with Dior, and the price of his works has soared.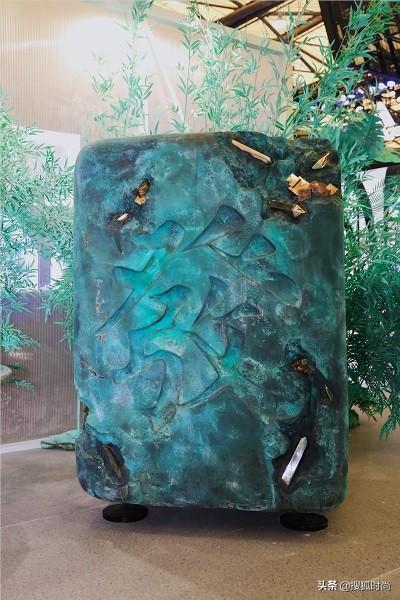 In this "Trend Partner 2", we also have to mention Daniel's limited installation "Eroded Bronze Hair", the whole sculpture is 1.5 meters high and weighs more than 600 kilograms. In addition to the usual "eroded" style, Daniel Arsham's mahjong-shaped work also contains another cultural connotation – the "fa" character on the sculpture is taken from the phrase "invention is ten powers" in the book "Duo Bao Pagoda Stele" written by Tang Dynasty calligrapher Yan Zhenqing. The character "Fa" was also eventually engraved on the "Eroded Bronze Fa" and "Eroded Mahjong". "Eroded Bronze Hair" appeared in "Trend Partner 2" as an opening gift and a treasure of the town store, which coincides with the location of the show in Chengdu, Sichuan Province and the brand name of the program FOURTRY, and adds a "down-to-earth" trend flavor, the strength has caused a sensation and check-in craze, and at the same time, Daniel Arsham is known to more people, which can be described as a win-win move.
Overall, in the view of SO sister, "Trend Partner 2" will be located in Chengdu, Sichuan, which can not only better publicize and promote the trend brand, especially the popular national tide in the past two years, but also integrate the toys and art installations loved by the trendy people, which not only integrates cultural characteristics but also closely links with the trend, which not only attracts the attention of the trendy people, but also popularizes it for beginners. So, as a hipster, how can you miss it?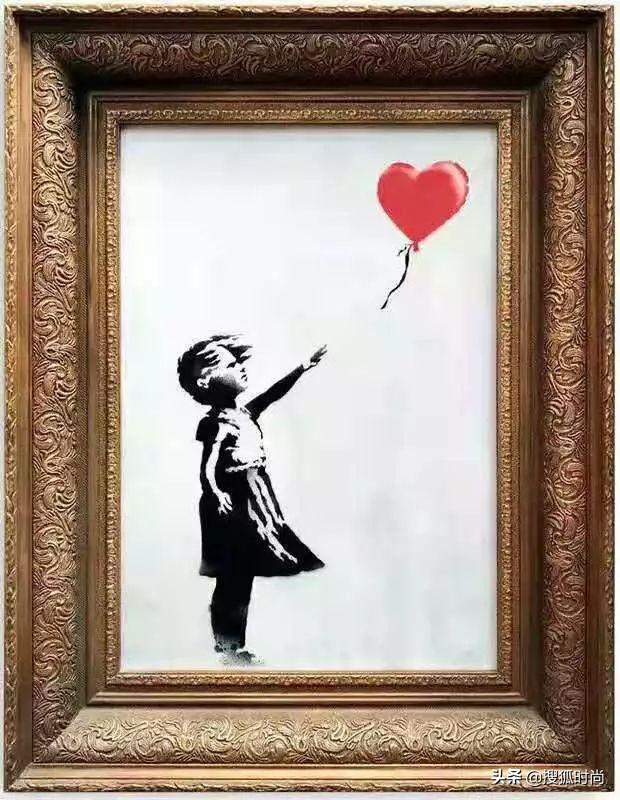 (Image from the Internet)
(Image from the Internet)
(Image from the Internet)