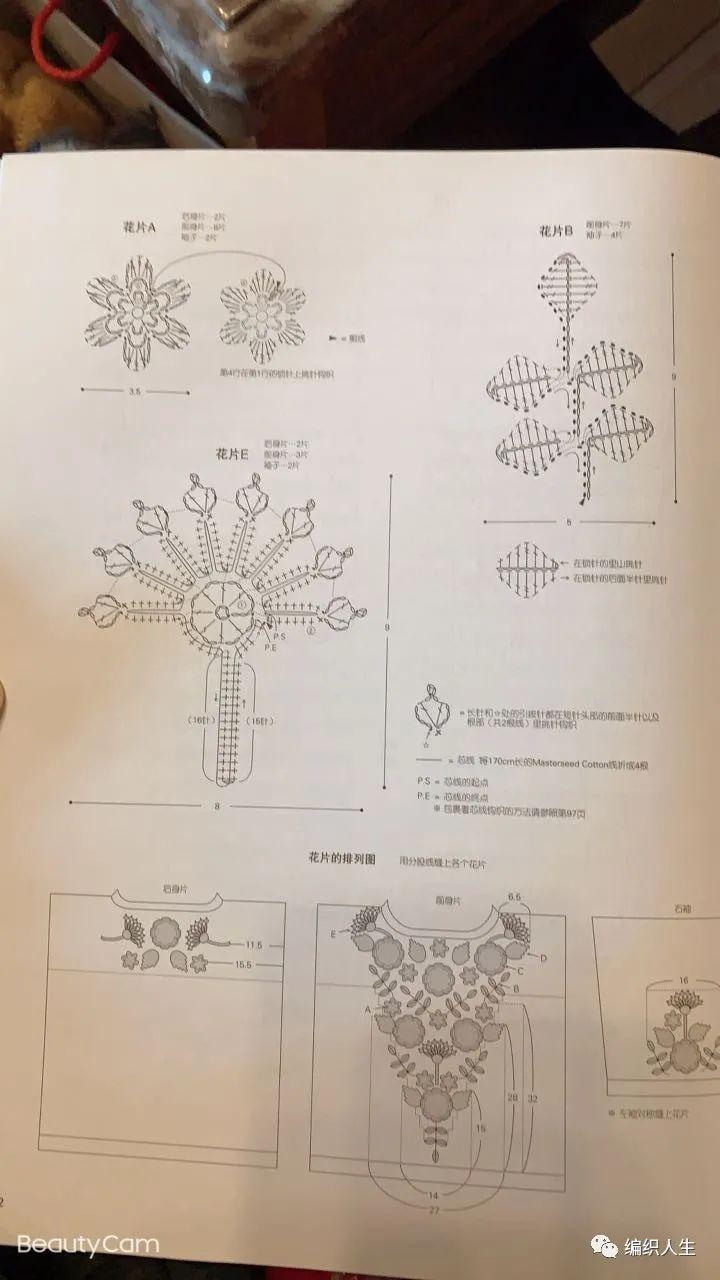 When I saw this shawl on the woolen ball 38, I was deeply impressed, and I happened to meet that Mr. Hui Hui's family had this, and immediately bought the thread to start work, and the finished product came out very beautiful!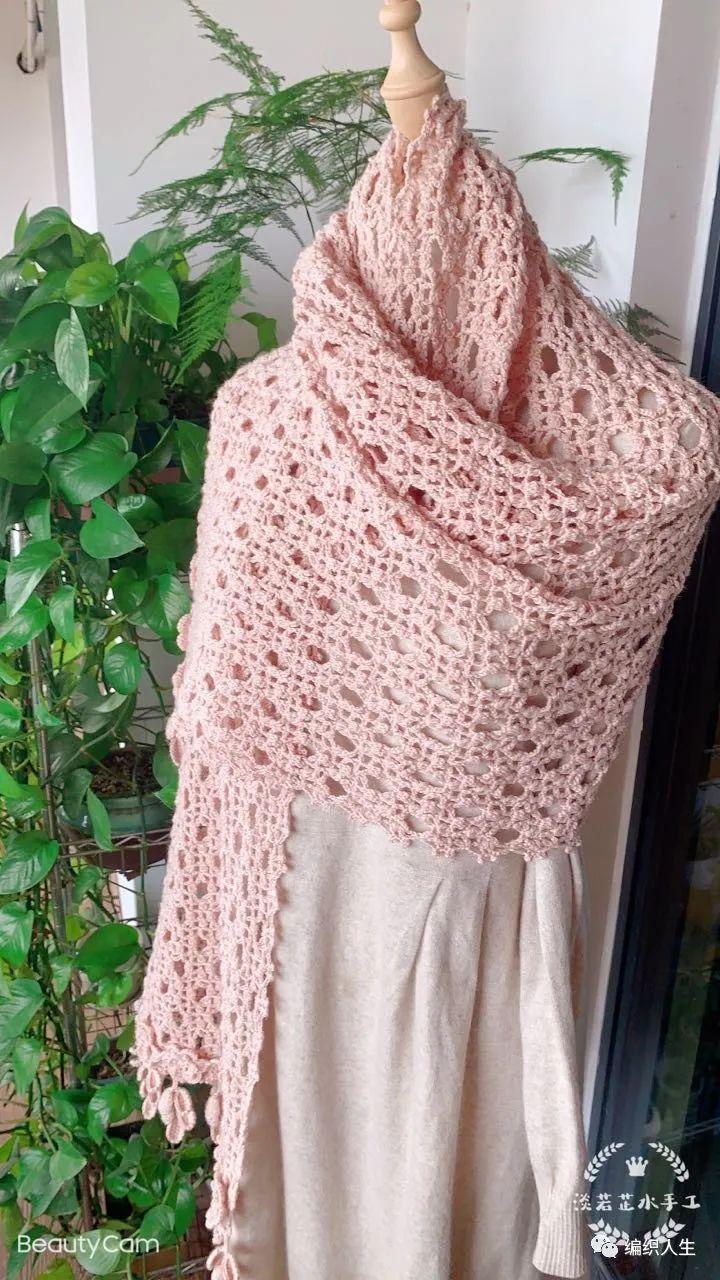 She is different from any shawl we usually hook, the peculiar crochet pattern constitutes a beautiful picture, and the girl draped over her must be gentle and lovely, elegant and generous…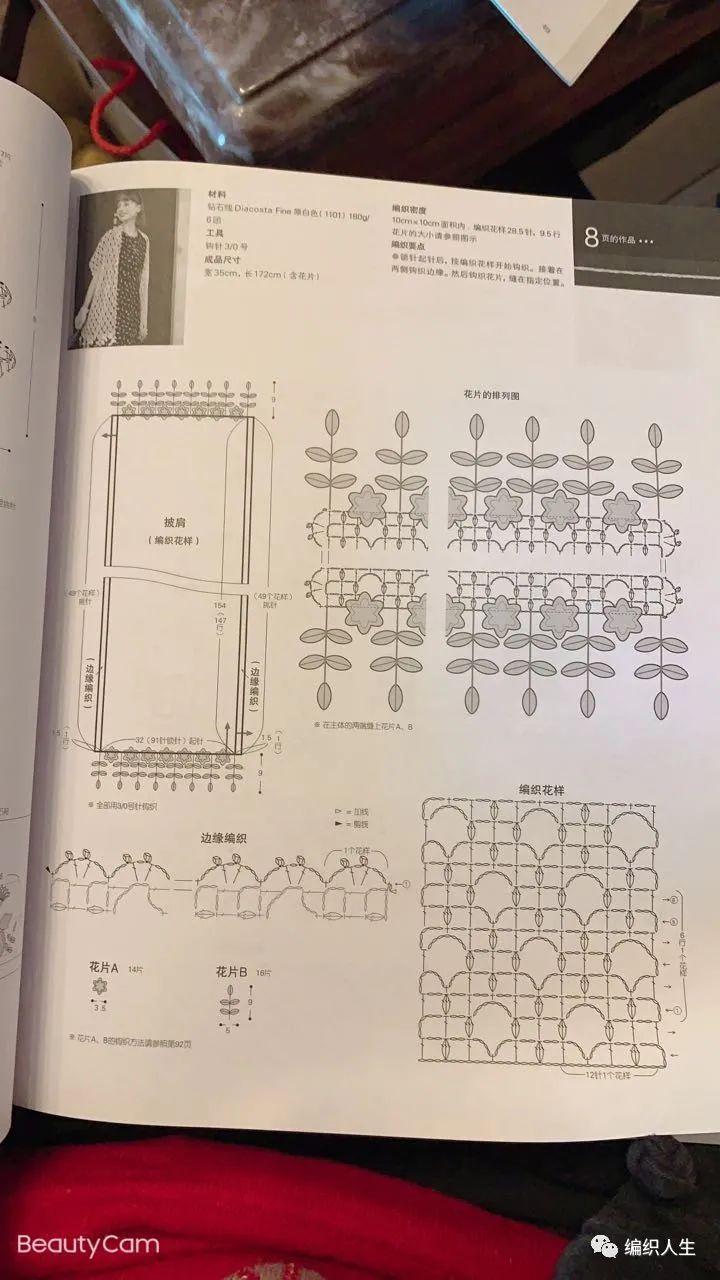 Attached is the weaving process, you can imitate it whenever you like her!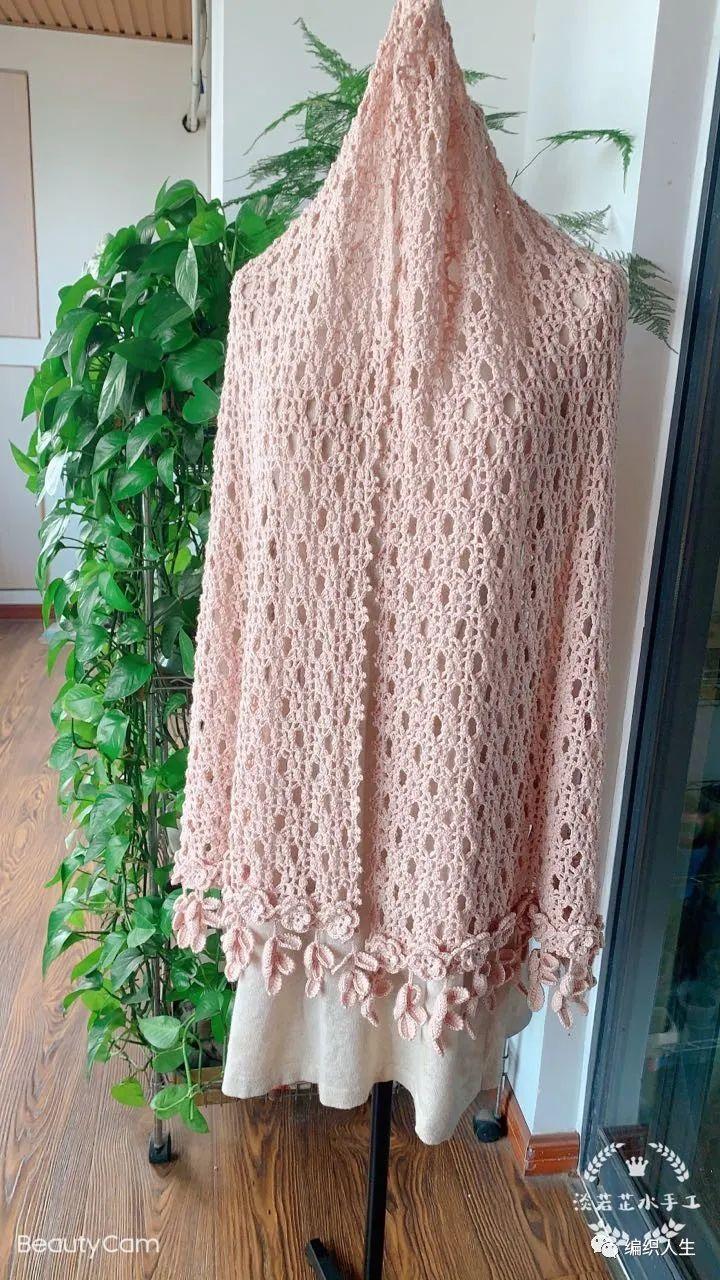 With Line: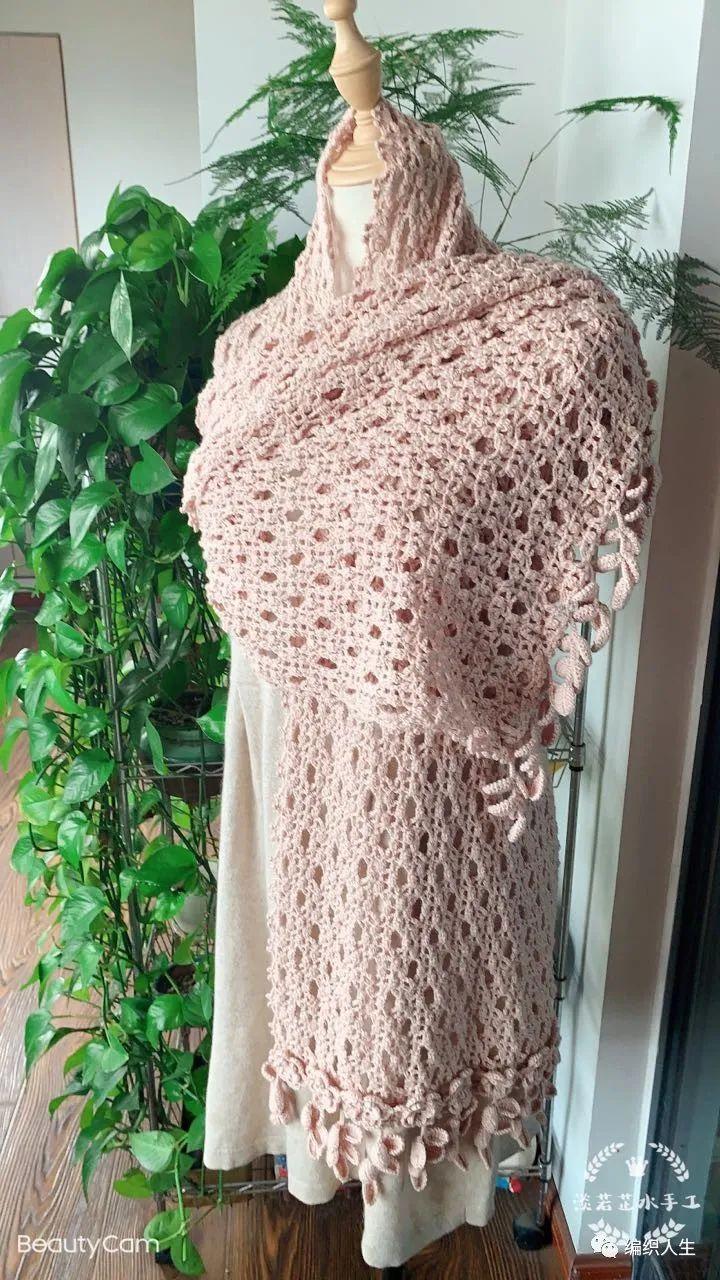 Nine-colored Deer Devil Xuan No. 1004 dirty pink 10 regiment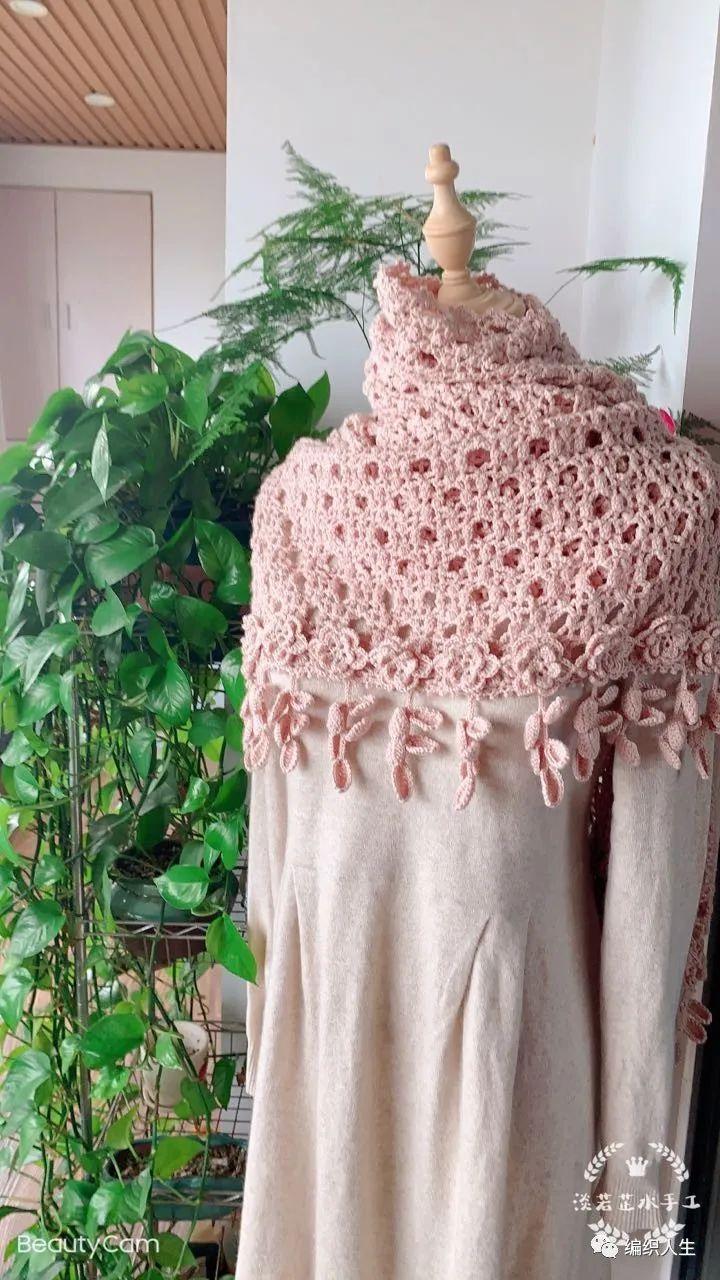 With needles: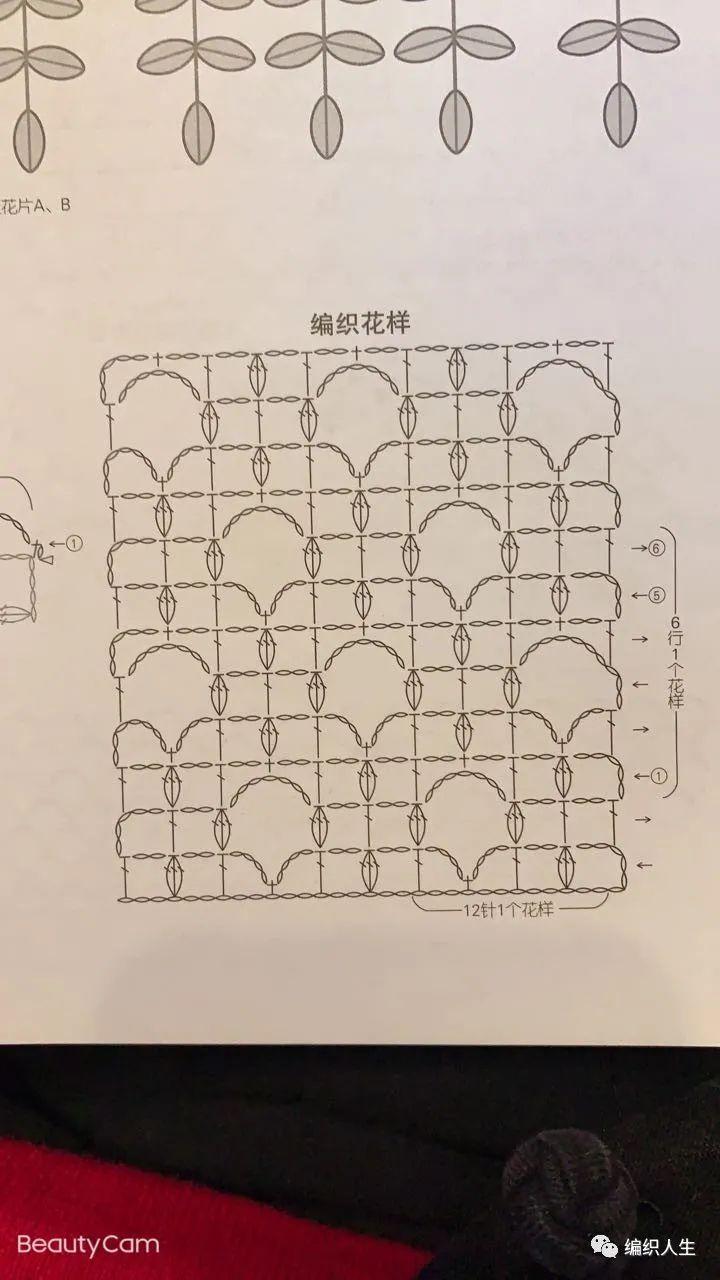 Can hook 4+, 1.8mm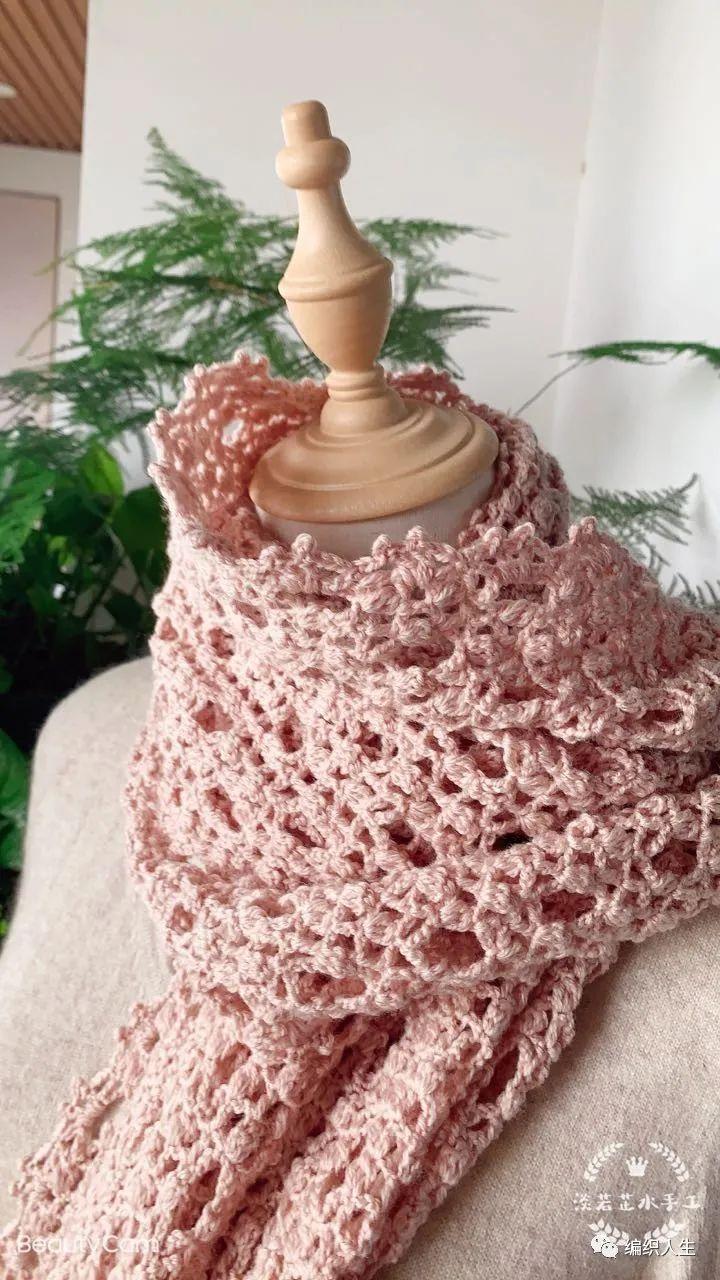 Size: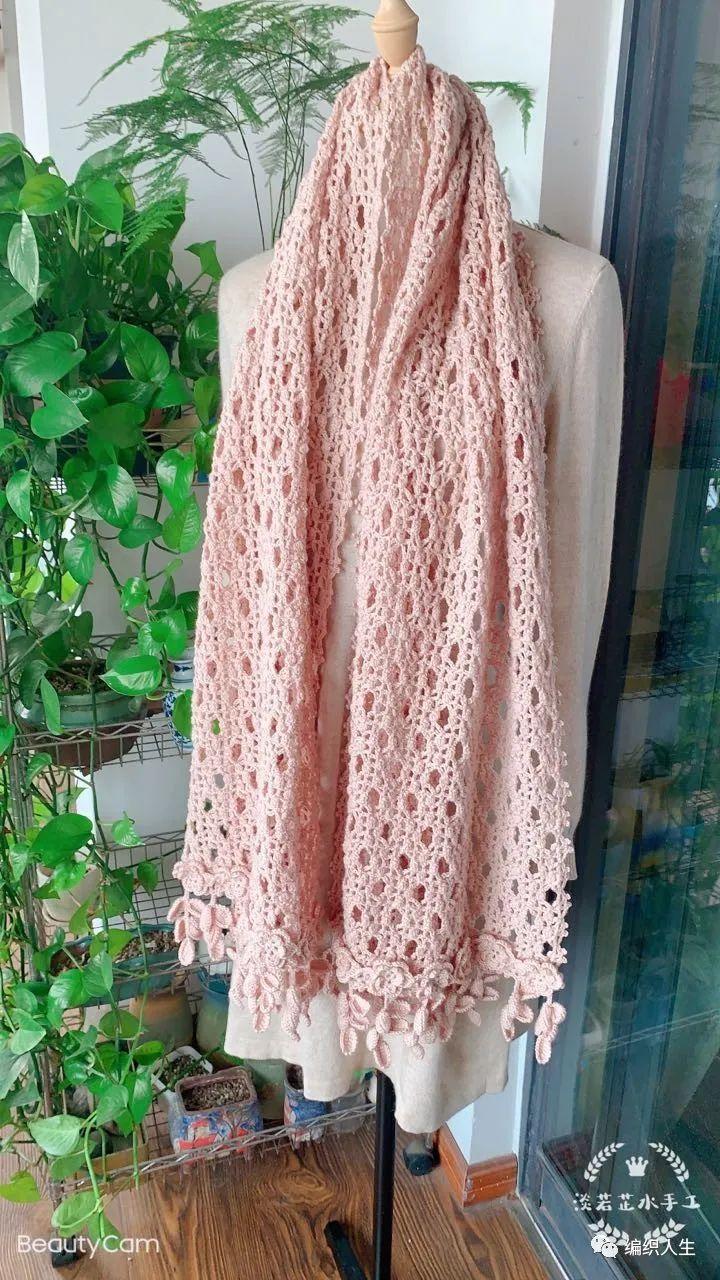 150x50cm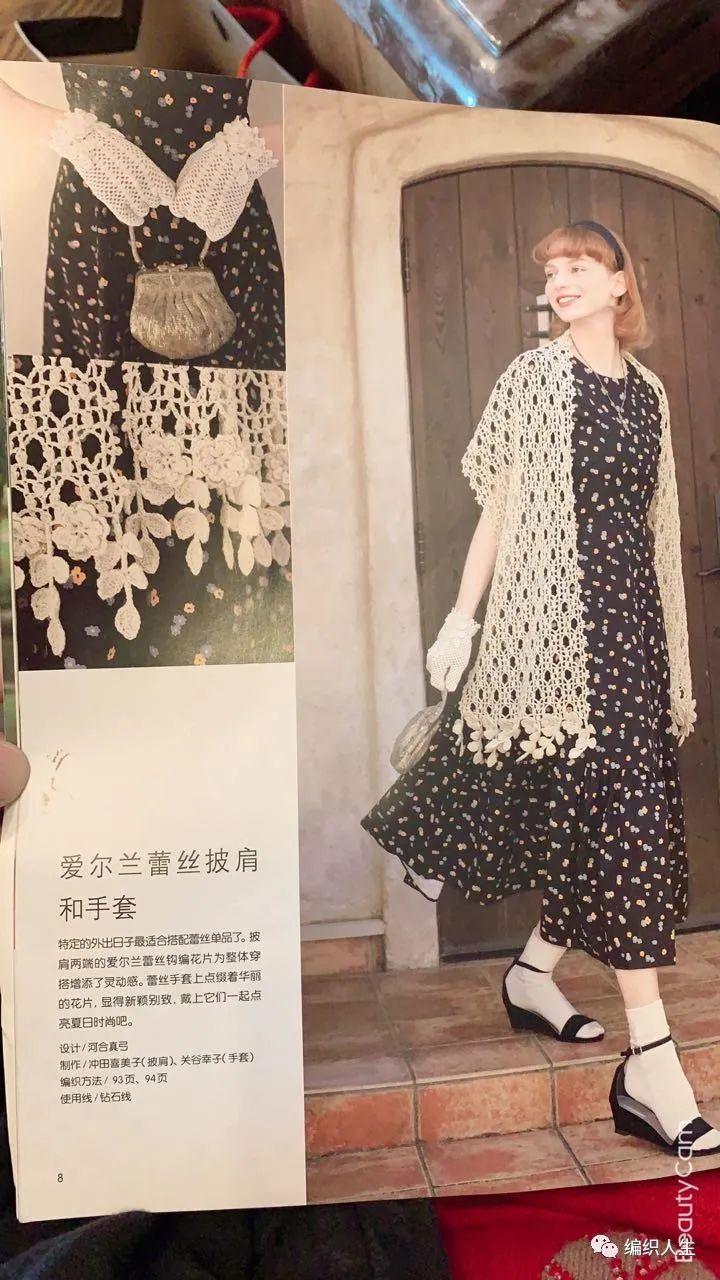 Show: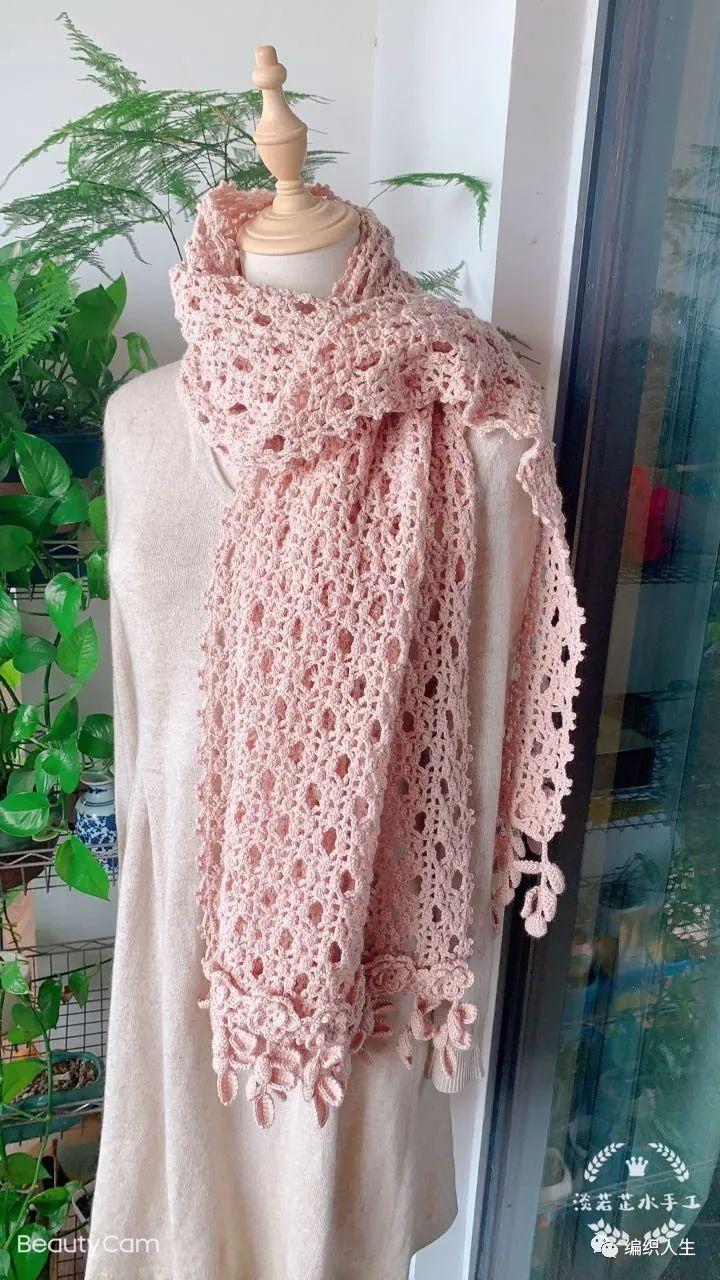 Weaving instructions: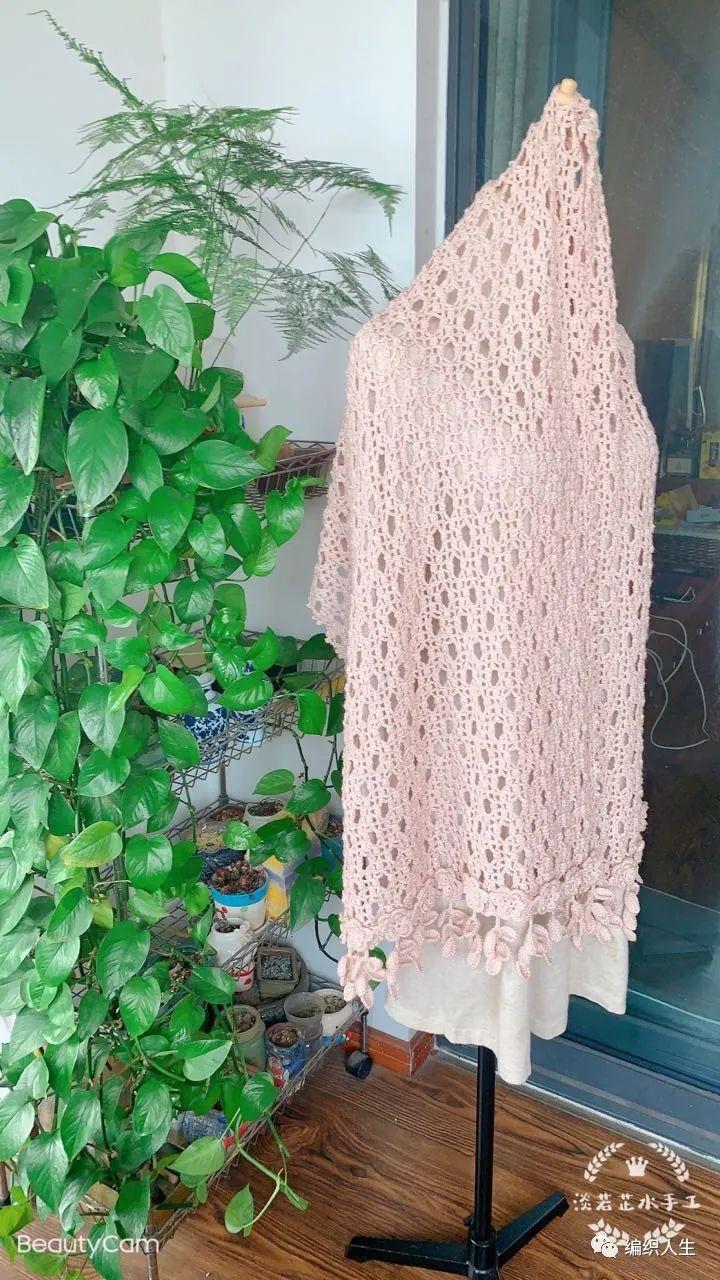 Starting needle: 3 braids 1 long needle a grid, up 59 nets for a total of 15 flowers (the braid is slightly looser, the short needle is slightly tighter), according to the illustration crochet until the hook is completed 198 rows of 33 flowers 8 ball lines, directly hooked edge hook leaf tassel (hook one leaf per 5 grids), a total of 15 leaf tassels, hook a circle of the main body to complete.

According to the illustration, the continuous line hook is three-dimensional flower 11 x 2 times, and finally sewn on both ends of the shawl to finish.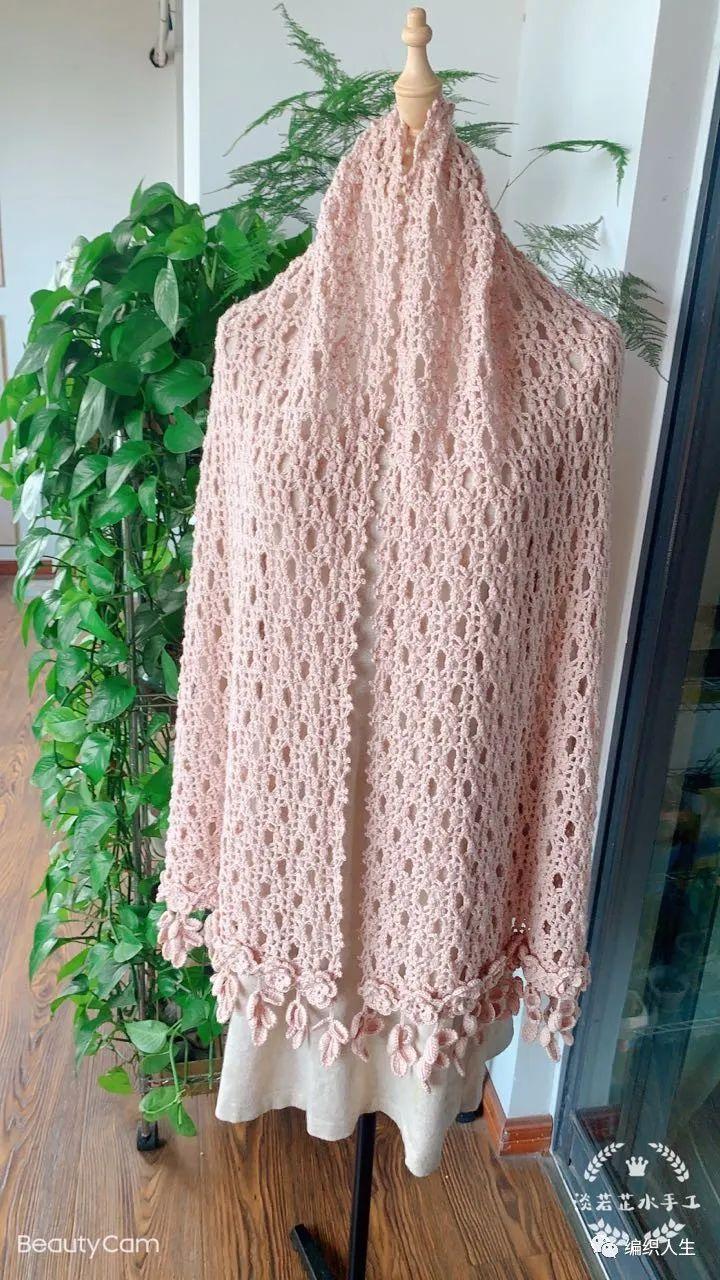 Swipe to see the illustration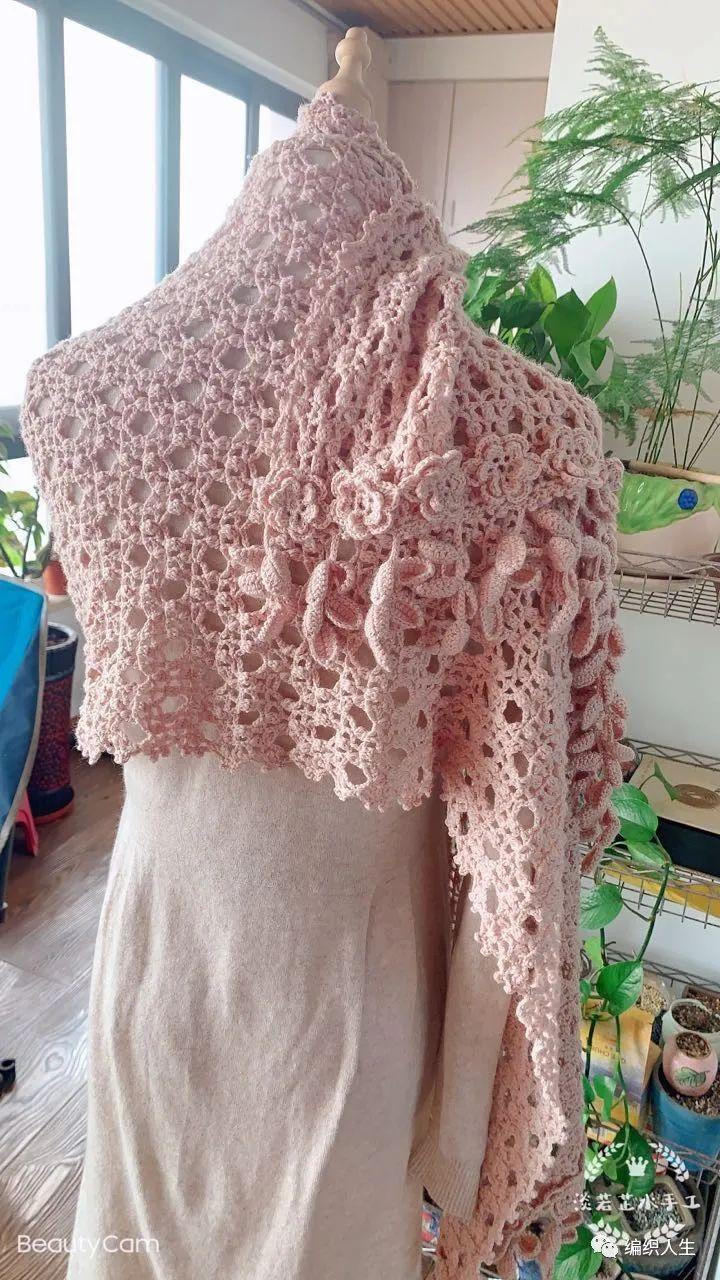 • end •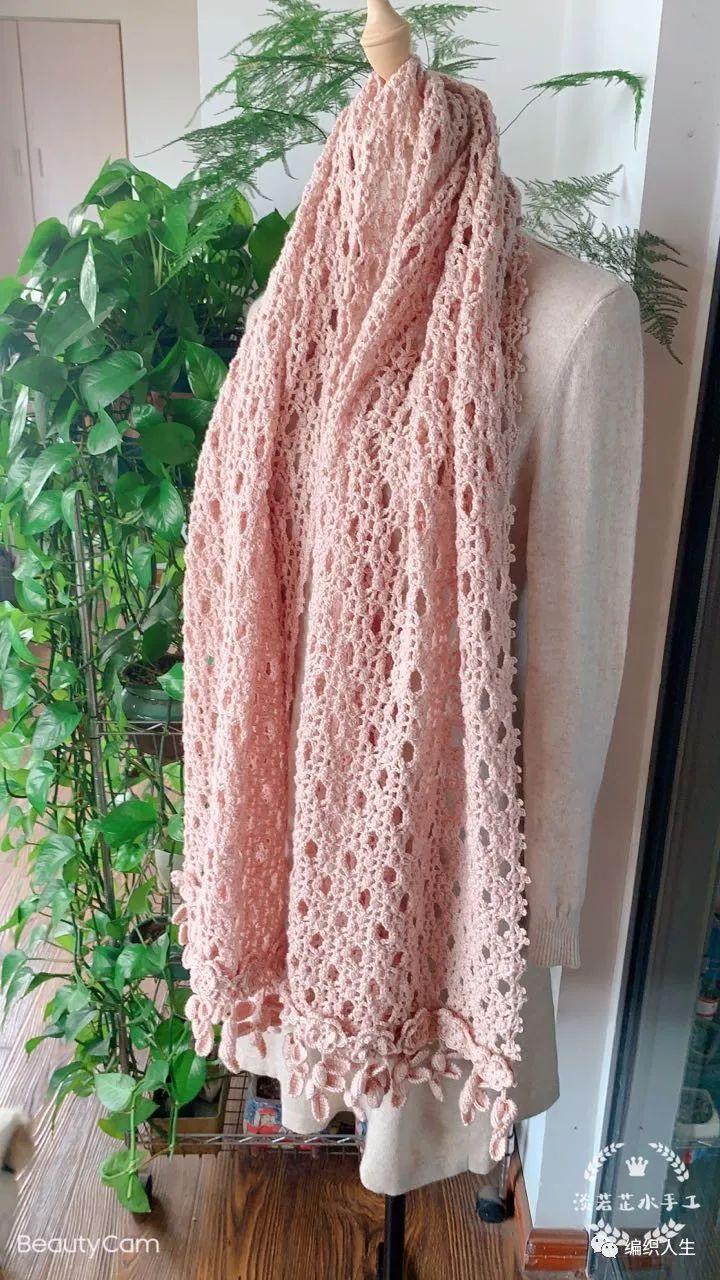 Author | Light as water