His name is Zheng Chenhui, a native of Fuzhou, 46 years old this year, a senior root carving artist in China, a master of Fujian root carving, a master of carving art, who has been studying root carving art since 1991 and has been practicing for 28 years.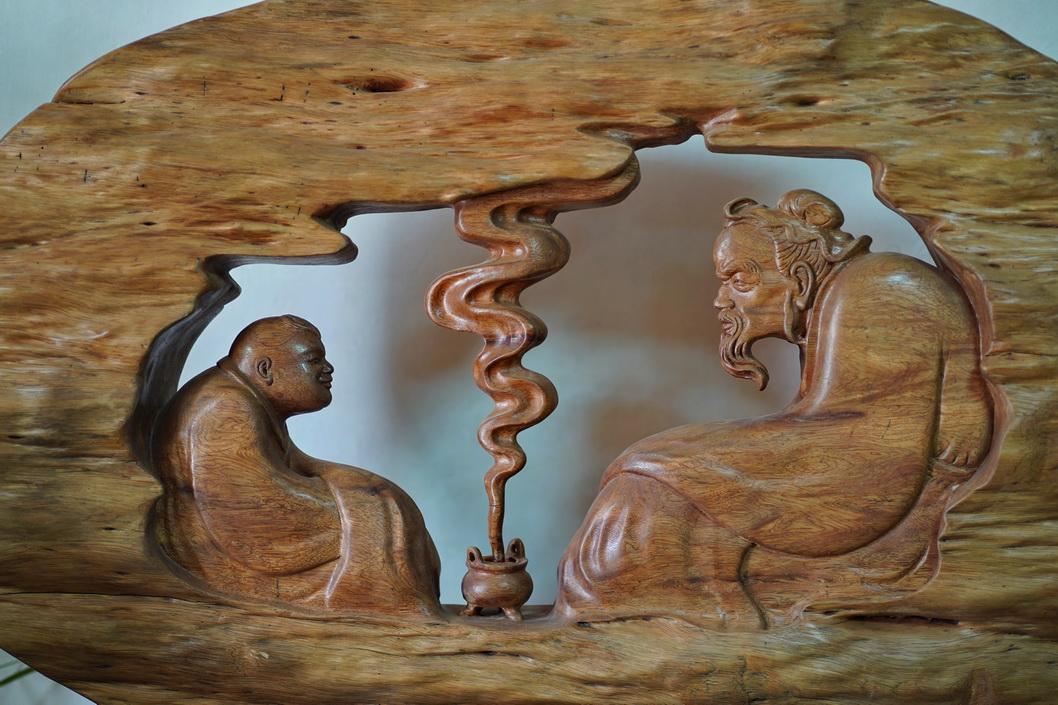 Zheng Chenhui is good at figure carving, especially likes to carve Dharma Ancestor, so far he has carved more than 1,000 statues of various Dharma. The Dharma statues he carved pay attention to the divine likeness and artistic conception, and are ever-changing, and almost no two statues are the same. (Book Shadow Shooting Writing)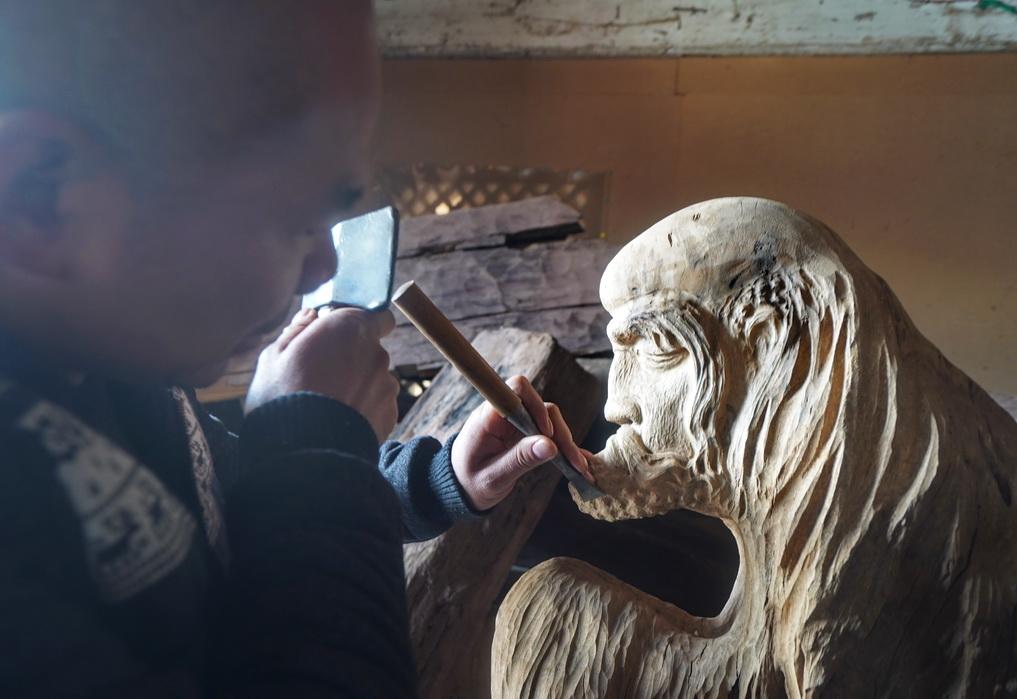 Zheng Chenhui basically did not sketch when carving Dharma, completely according to the shape and composition of the material to "willfully" carving, with the gentle tapping of his carving tools, a Dharma statue gradually became clear in front of him, and the creative concept in his heart was gradually perfected, he said that the carving was completely based on a feeling in play.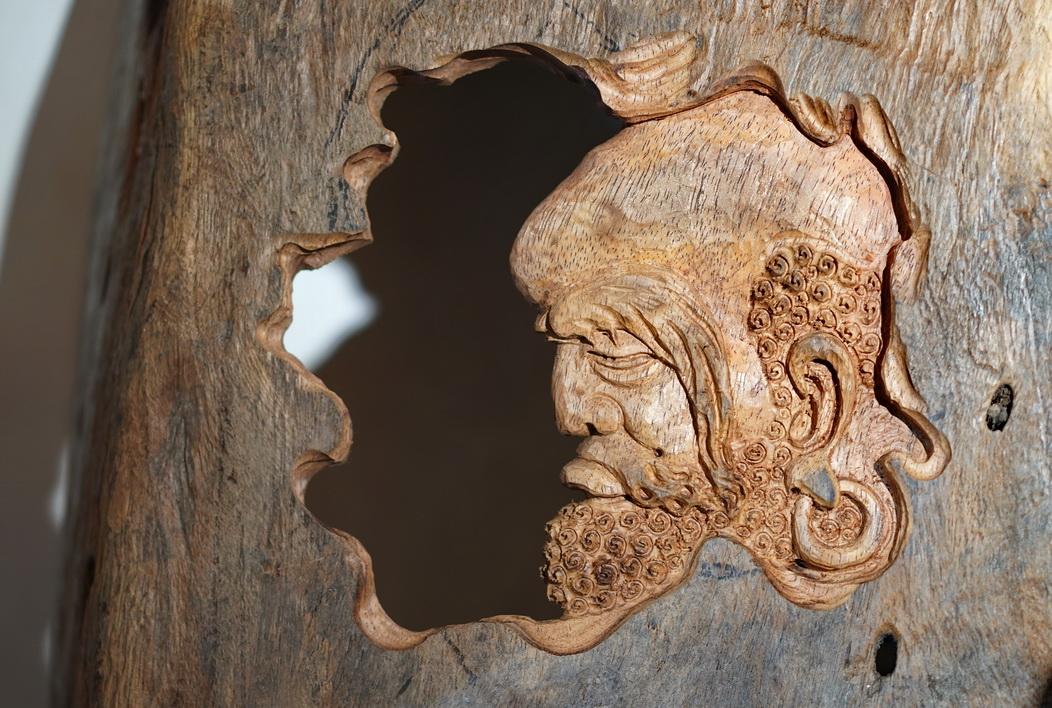 Therefore, he will be very serious and committed when creating, many works are completed in an environment where no one disturbs, and only then his energy is concentrated and selfless, and his creative inspiration will explode. He said he wanted to make root sculptures with thought, expression and soul. (Book Shadow Shooting Writing)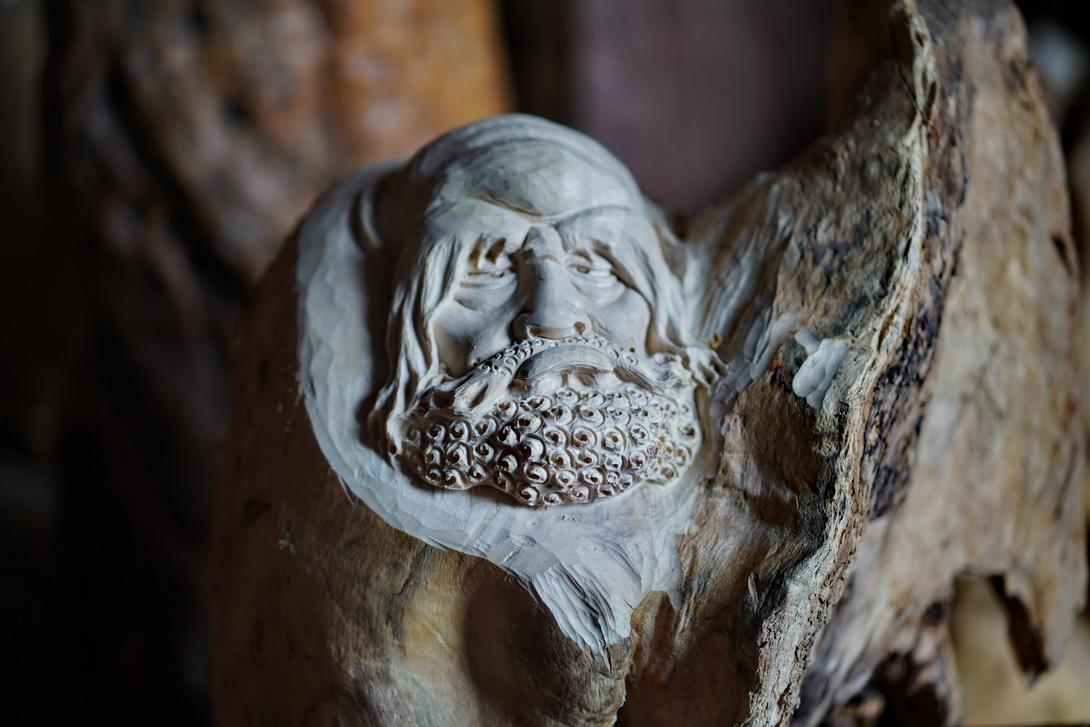 Zheng Chenhui said that he likes portrait carving the most, and grasping the momentary demeanor of the character is his specialty, and his largest work has a huge five-ton root sculpture, while the smallest is only the size of a palm. He takes his work, whether large or small, seriously, and the smaller the piece, the more difficult and challenging it is. The most important thing in character carving is to be like a god and not just a shape, to vividly express the inner thoughts and emotions of the characters, not only the flexibility of techniques, but also to control and understand the inner world of the characters and the connotation of Buddhism.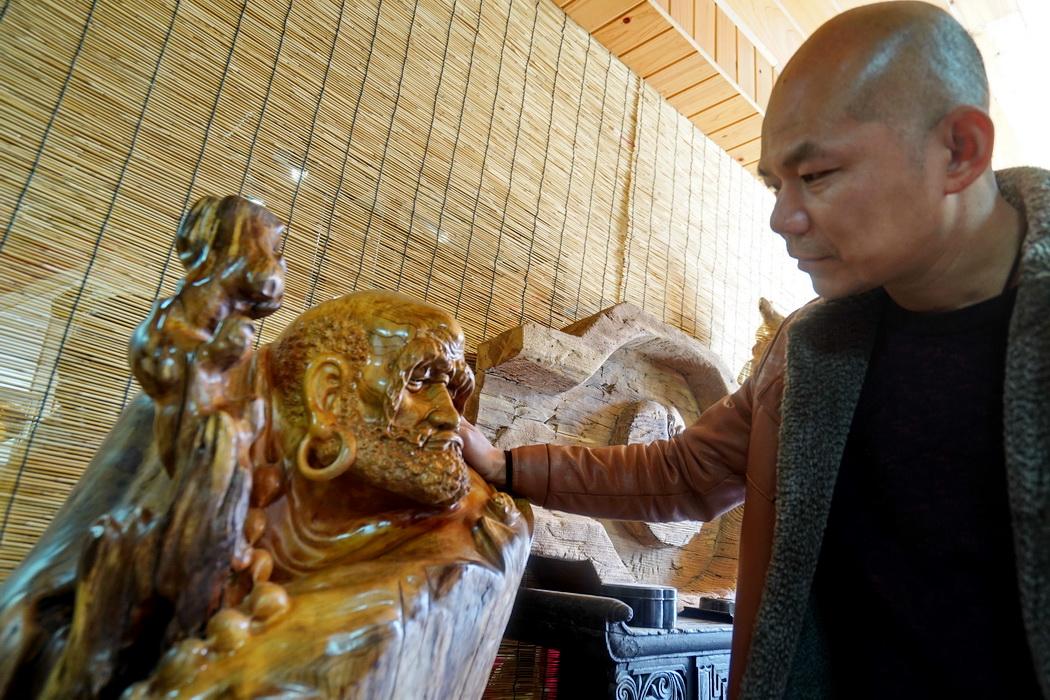 Zheng Chenhui said he came to Jianchuan in Yunnan seven years ago, which has been home to traditional wood carving since ancient times, but mostly with architectural decorations and reliefs. Carving human figures is not the main form of expression in Jianchuan, nor is it highly respected. His arrival brought Fujian root carving skills and methods, and also made the traditional wood carving here more content and expression. He is now the best Dharma Master Carving Master in Jianchuan. (Book Shadow Shooting Writing)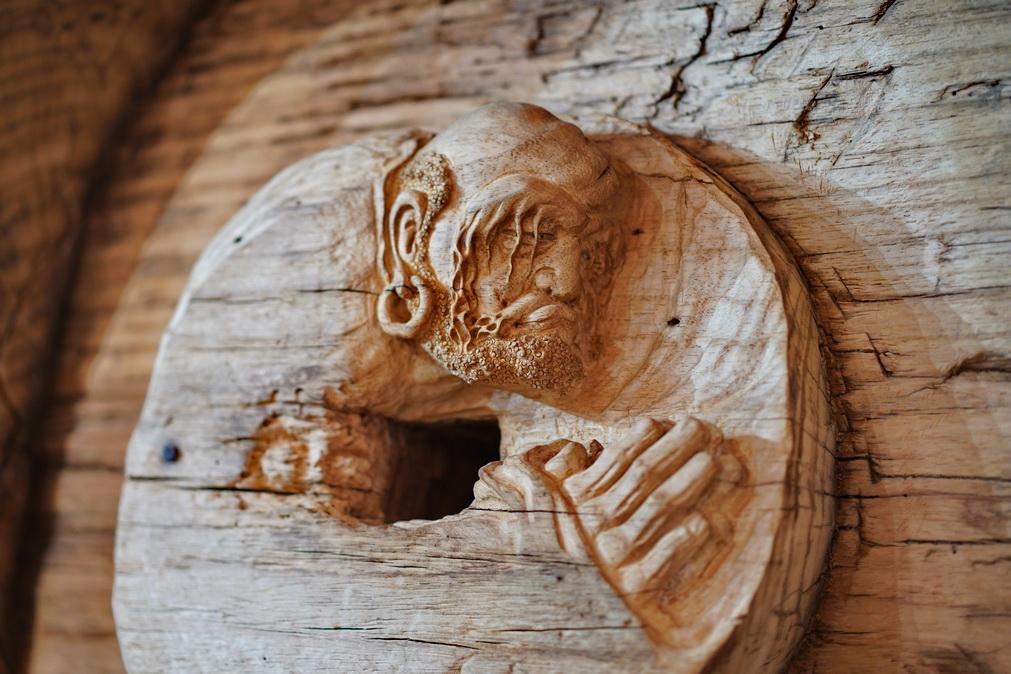 Zheng Chenhui said that an important reason why he came to Jianchuan to take root and create is the abundance of raw materials here, not only the materials of various root carvings, but also many people have used abandoned building wood, daily necessities and production tools, which are excellent materials for turning waste into treasure in his hands, suddenly opening the source of its creation and producing a lot of good works.
Zheng Chenhui regrets that his good works are basically sold, and the good works themselves can not be kept, in the creation will be targeted and booked, he is now retaining these are not the most ideal, can best represent his creative style. (Book Shadow Shooting Writing)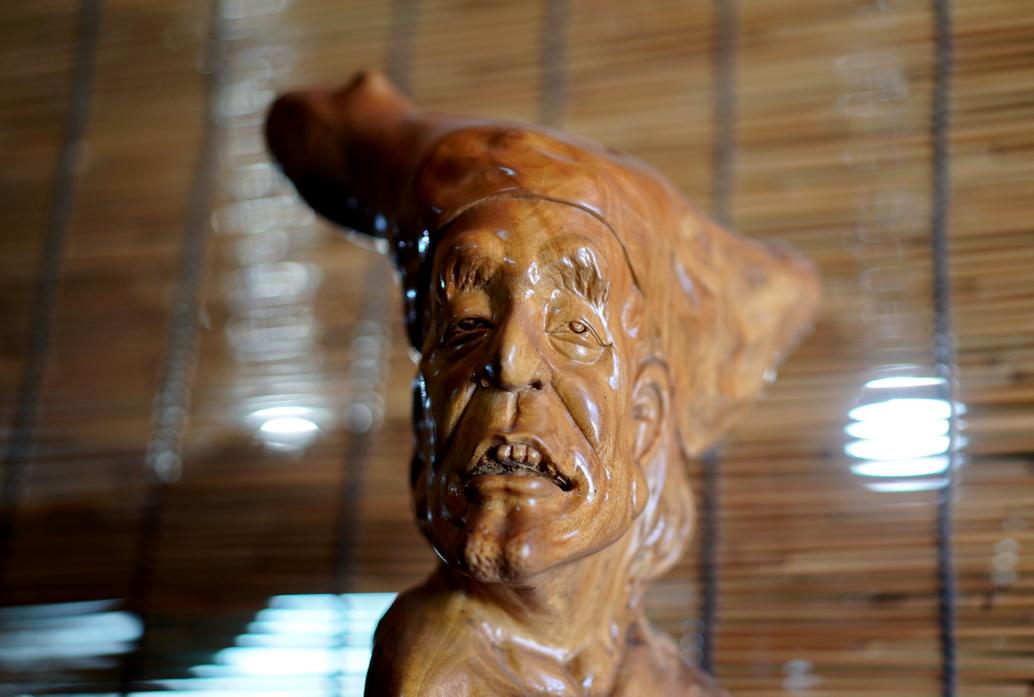 Zheng Chenhui has spent seven years in Yunnan, his portrait carving is not only popular, people like, but also to Jianchuan traditional wood carving more new content and artistic direction, and he put his love for Yunnan, Jianchuan to his works, he said that he has reached the most mature stage of creation, he must not only create more, but also inherit more, so that Jianchuan wood carving in maintaining traditional craftsmanship while adding new content and expression, so that Jianchuan wood carving has a larger artistic space and goes further.