Tea is one of the most representative cultural symbols of the Chinese. Chinese tea is the oriental language of our friendly dialogue with the world;
According to official information: my country is the hometown of tea. There are 100 million tea farmers in my country, 340,000 tea companies, nearly 48 million acres of tea gardens, and nearly 3 million tons of tea output each year. There are 94 pieces; but what is scarce than well -known trademarks is that of 340,000 tea companies, there are only about 37 Chinese old names.
According to the information published by the Ministry of Commerce,

The application of the old Chinese brand is very strict. Take a look at the application conditions notified by the official, and you can understand how high the threshold is!
Condition of China Time -honored Number
(1) Have ownership of trademarks or use rights.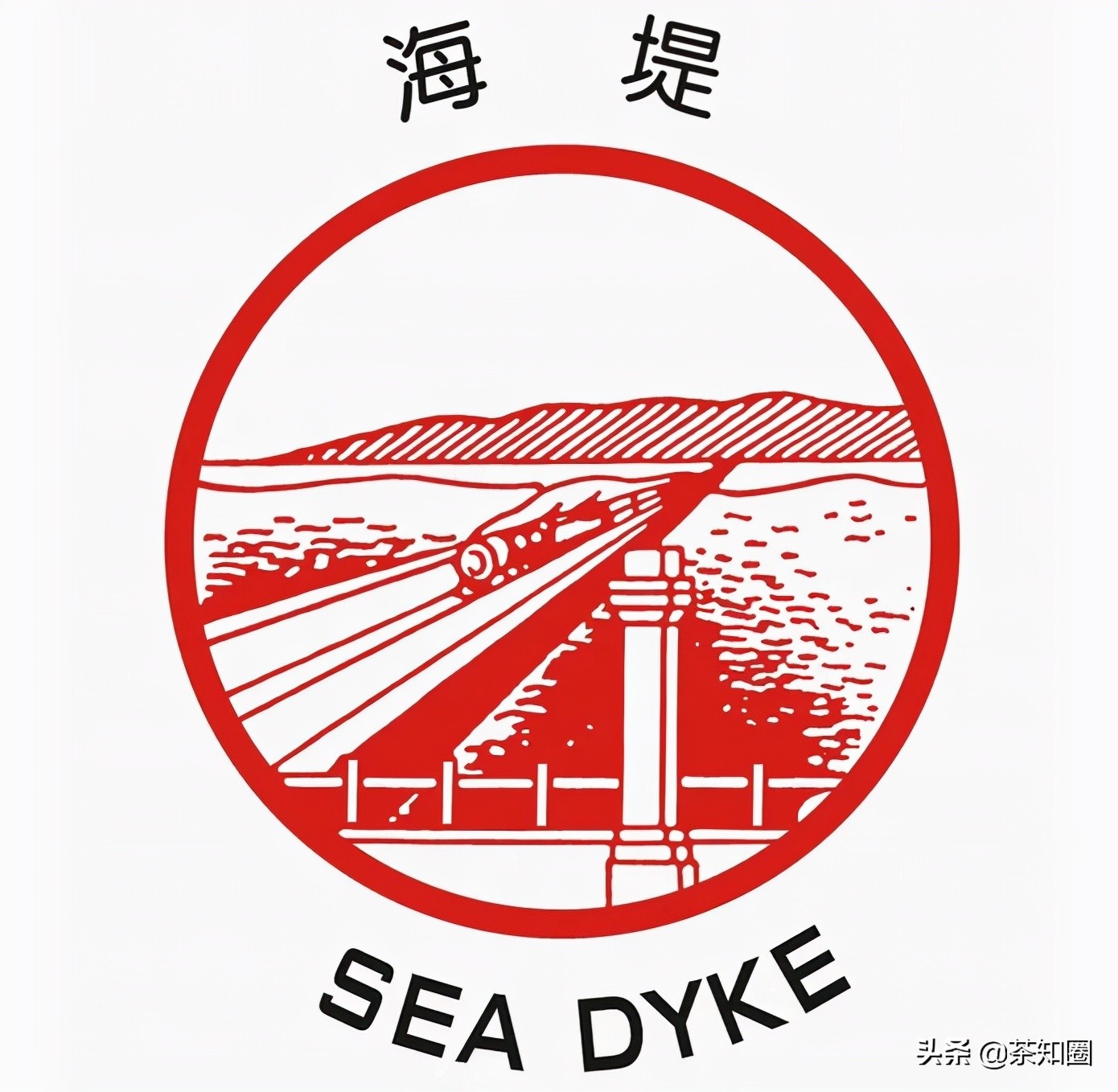 (2) The brand was founded before 1956 (including).
(3) Inherit unique products, skills or services.

(4) There are corporate culture that inherit the excellent tradition of the Chinese nation.
(5) It has the characteristics of the Chinese nation and distinct regional cultural characteristics, and has historical and cultural value.
(6) Has a good reputation and get widespread social identity and praise.
(7) Domestic capital, Hong Kong, Macao and Taiwan's capital is relatively controlled, with good operating conditions and strong sustainable development capabilities.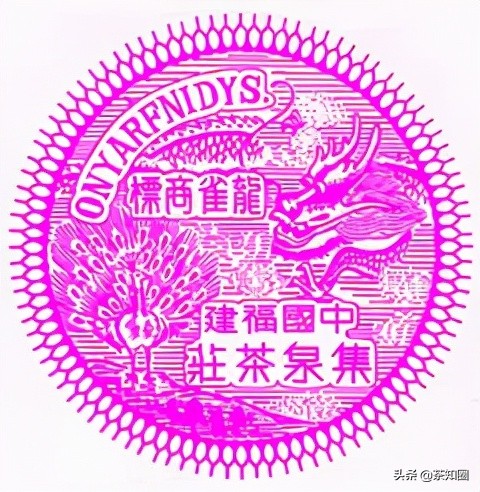 Most of the old names were created in the Ming Dynasty or the Qing Dynasty.
In the early days of the founding of the People's Republic of China, there were about 16,000 old Chinese companies
It involves many industries such as retail, catering, medicine, food, tobacco and alcohol, silk, arts and crafts, and cultural relics, as well as community services such as bookstores, photography, hairdressing, washing, bathing, and bathing.
In 1990, there were only 1,600 Chinese old names rated by the former Ministry of Commerce
, Accounted for 10%of the early founding of the People's Republic of China.
In 2006 and 2011, the Ministry of Commerce twice identified a total of 1128 Chinese old names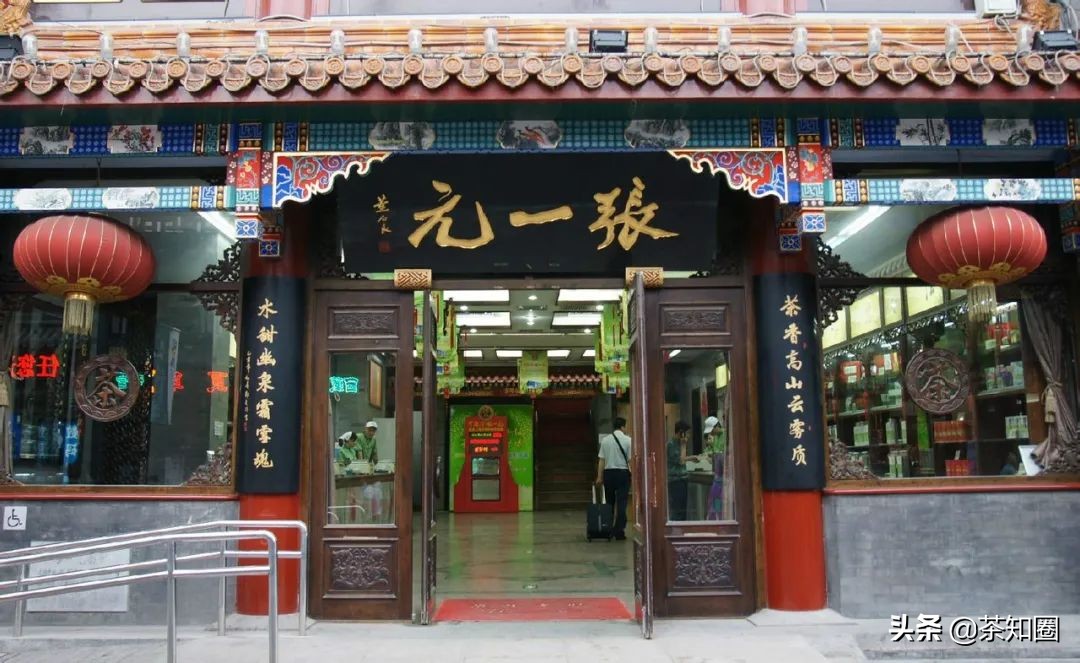 Among them, food, beverages, manufacturing and catering industry account for more than 60%. Nowadays, there are more than half of the old -fashioned families, and most of them are small and medium -sized enterprises. There are more than 70 listed companies. Large companies are mainly distributed in food processing and manufacturing.
Of course, compared to other industries, although tea companies are not large, they are generally good in terms of quality comparison. And can be selected as "Chinese old name", and there must be a large number of tea powder sought after, which is welcomed by consumers. For tea friends, drinking tea and tea to identify the old Chinese name is even more right!
Let's take a look at the tea -categorian Chinese old names, right?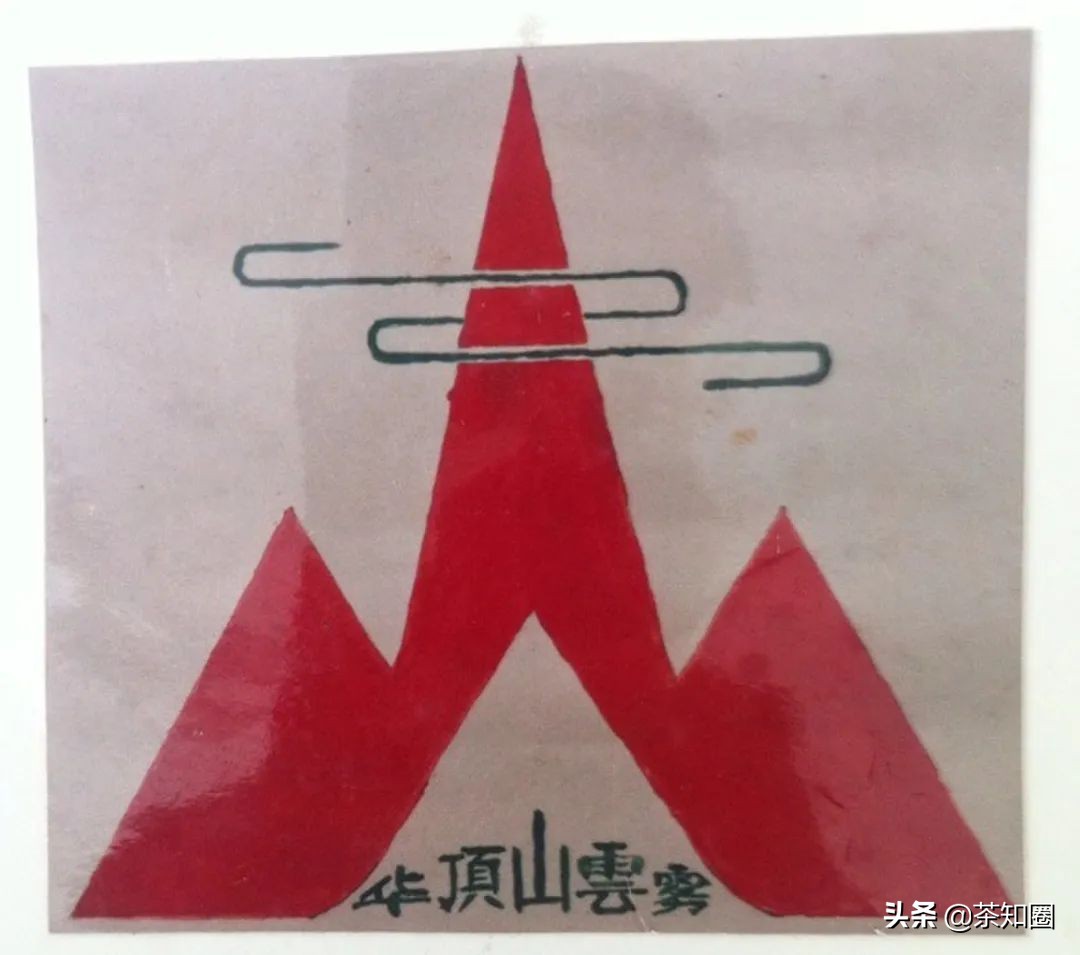 There are many spaces in this article. At the end of the article, there is a list of Chinese old -fashioned tea corporate list. You can also go directly to the bottom of the article to view.
01 China Tea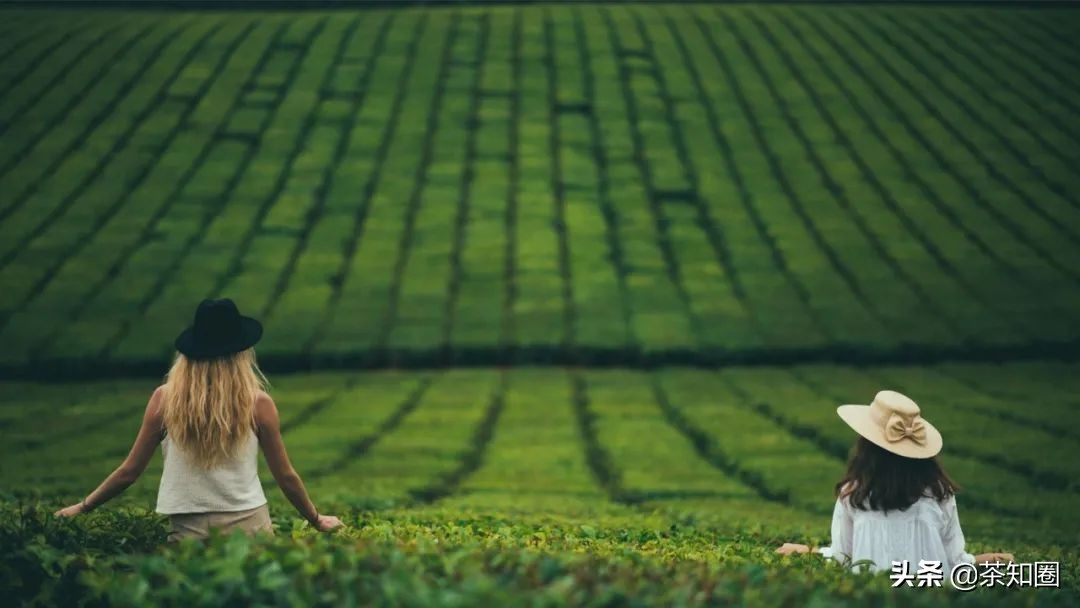 China Tea Co., Ltd. (hereinafter referred to as China Tea Company) was established in 1949. It is the earliest national professional company established in the trade system after the founding of the People's Republic of China. It has long made important contributions to the national economic construction for a long time.
China Tea Company is the old Chinese company identified by the Ministry of Commerce. With the concept of "Good Tea in China", he adheres to ingenious craftsmanship and operates black tea, oolong tea, flower tea, white tea, Liubao tea, Pu'er, black tea, green tea and other category of tea products. In 2019, he was selected into the Xinhua News Agency's national brand project, and in 2021, he was selected into the CCTV "brand strong country project". It has been in the top 100 tea industry for many years. The "China Tea" brand has repeatedly guaranteed major national affairs activities with "national tea" and has become a business card representing China and internationally.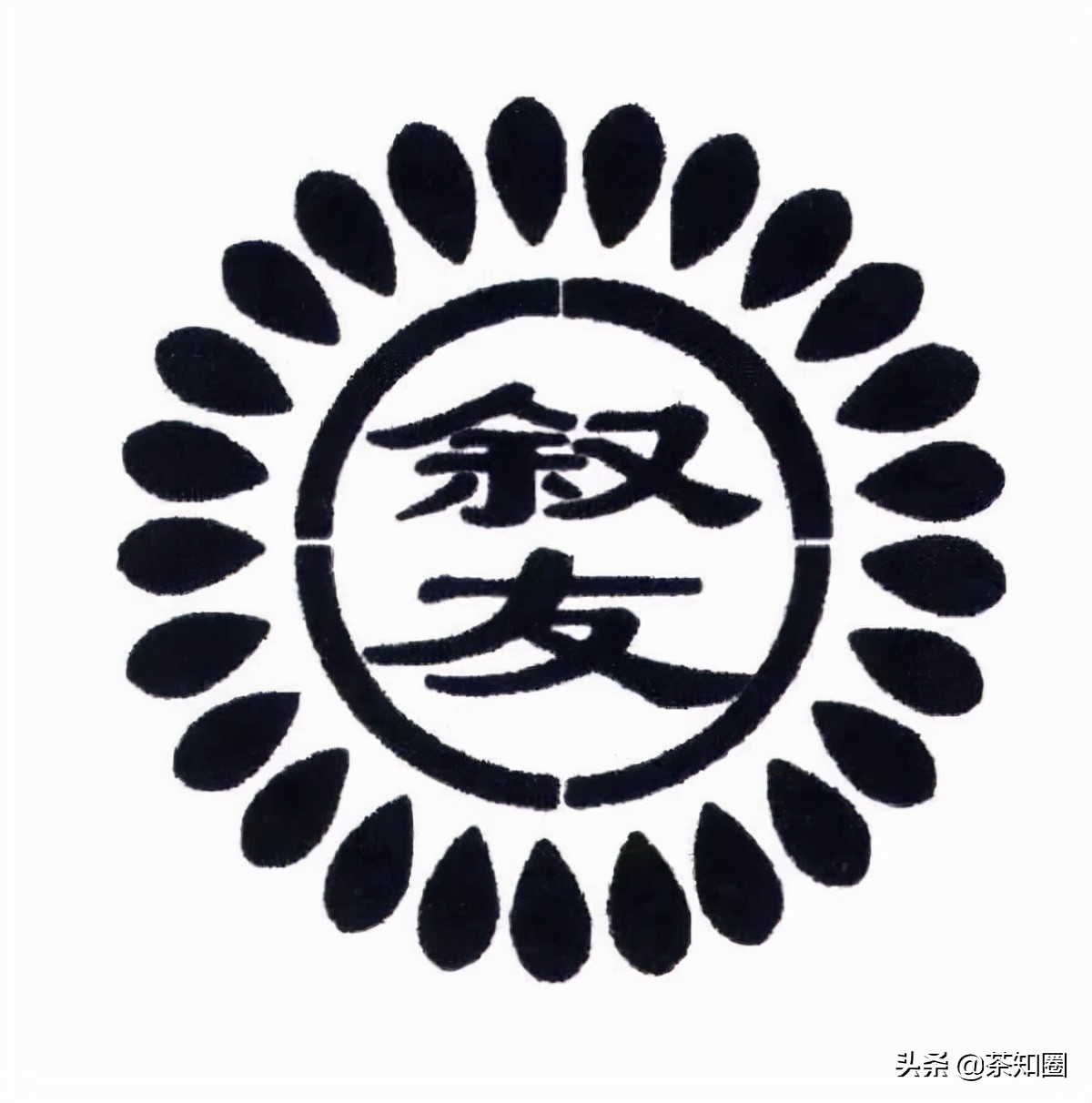 02 Jinghua
Jing Er Shang Jinghua Tea Industry Co., Ltd. (hereinafter referred to as "Er Shang Jinghua") is a wholly -owned subsidiary of Beijing Erhang Group. Development Co., Ltd. was strategically reorganized on January 8, 2011. The "Jinghua" trademark held by Er Shang Jinghua was registered in 1983. The company established thousands of acres of alpine non -public tea gardens and alpine organic tea gardens established in the Wayi Mountain area, northern Fujian, can stabilize high quality Alpine organic green tea and pollution -free jasmine tea.
There are more than 300 kinds of tea products sold by Jinghua Tea, including 30 kinds of tea tea, 67 green tea, 51 kinds of oolong tea, 56 types of tea and tea -containing products, and 130 finished packaging tea. In addition to self -producing tea, the company also operates high -quality and green tea leaves such as "origin" and high -school and low -grade black tea, green tea, oolong tea, black tea, tea and tea -containing products.
03 Qiyuan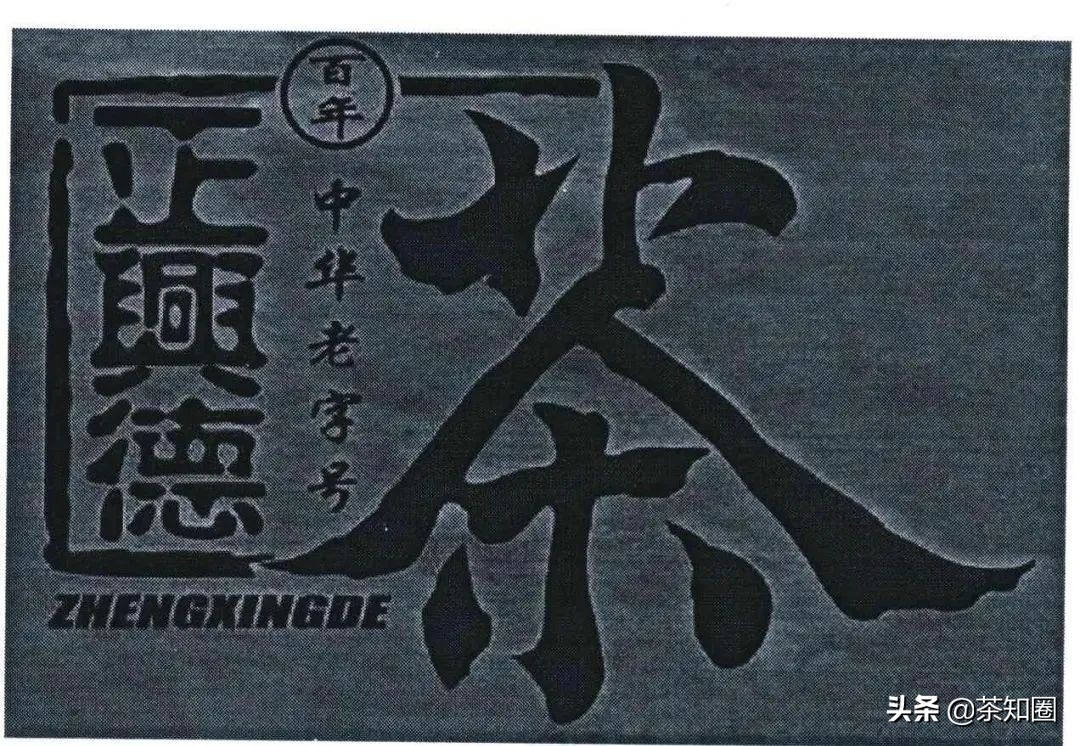 The predecessor of Qiyuan Tea House was Hongye Tea Villa. It was founded in the twelfth year of the Republic of China. The shareholders were Ye Jinghan, a large tea merchant, and the old store was located north of Xihua City Road, Chongwenmen.
For nearly a century, Qiyuan Tea Villa has adhered to the business principles of "uniform, positive color, and strong taste" for serious processing and smoking, and sold in top, middle and lower. The characteristics of uniform and strong flavor ", the brown brown is yellowish and refreshing. In 1993, it was certified by the Ministry of Trade as the "Chinese Time -honored" enterprise
04 Wu Yutai
The earliest foundation was founded in the thirteenth year of Guangxu of the Qing Dynasty (1887), and it has a history of more than 130 years. It is a professional company that sells tea derivatives such as tea, tea products and tea sets.
Wu Yutai is the first batch of "Chinese old names" identified by the Ministry of Commerce. Its jasmine tea production technology has been included in the national intangible cultural heritage list. Wu Yutai has carefully created a rich product line with flower tea as its core and six major tea. Wu Yutai has expanded more than 400 specialty stores across the country, distributed in large and medium -sized cities in more than a dozen provinces, municipalities, and autonomous regions in Beijing, Tianjin, Shandong, Hebei, and Inner Mongolia.
05 rich Yongan
Yongan Tea Village is located at No. 1, Coal City Street, Xicheng District, Beijing. It was founded in 1935. The tea house is rich in tea and unique.
06 yuan long thick
Among the old names of Beijing Yuanchangyu Tea Company, there is a well -known Western Single Changsha Tea Village. It was founded in 1919 and has a history of 80 years. The bottom of the village is strong, so it is named "Yuan Changhou".
07 Zhang Yiyuan

Zhang Yiyuan Tea Village was built in the 26th year of Guangxu (1900) in the Qing Dynasty, and has a history of more than 100 years. In 1956, the tea house was changed to a state -owned enterprise; in 1991, the Zhangyi yuan trademark was officially registered. In 1992, in order to adapt to the new market environment, the country decided to establish a Beijing Zhang Yiyuan Tea Company based on the original Zhang Yiyuan Tea Village. Named "China Time".
Zhang Yiyuan has successfully achieved the goal of integrating production, supply, sales, and research. It has established 31 bases in Fujian, Zhejiang, Anhui, Yunnan, Sichuan, Taiwan and other provinces. , Black, flower tea and other tea, operating more than 300 varieties of tea color.
083 million Chang
Three Wanchang was founded in the five years of Xianfeng (AD 1855), which is the old tea industry in Suzhou. There are nearly 100 tea tables in the teahouse, which are both as a bookstore, which can be used for hundreds of people and listening to books at the same time. Therefore, Suzhou people have the saying that "30 million tea eats tea, peeing cow bulls".
Thirty Wanchang opened more than 2,500 acres of green -free -free base tea gardens in the east and west mountains of Taihu Dongting. It is produced, self -made, and self -selling "Scared and Fragrance" Biluochun, Biluo Hair, Bi Luo Xiang Tea, Wanchang Green, Wanwan, Wanwan Chang Ecological Tea a series of high -quality varieties.
09 Wang Ruiyu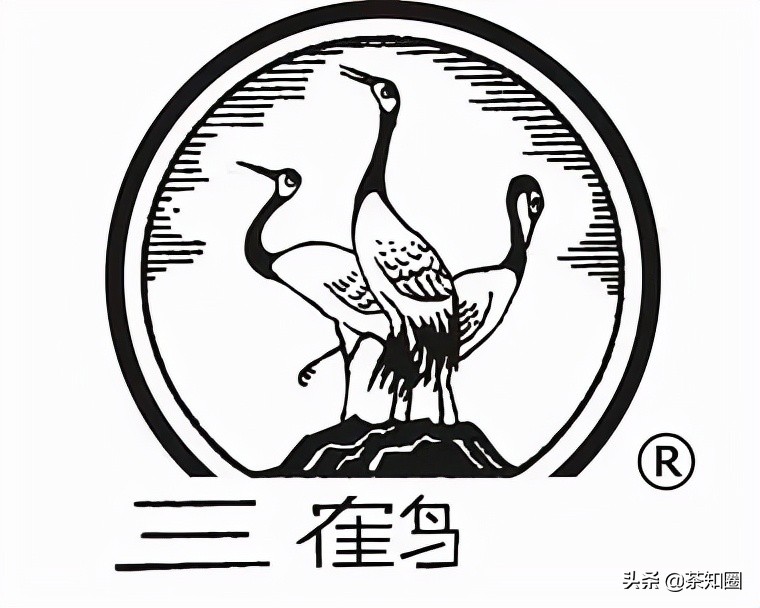 Wang Ruiyu Tea was founded during the Qianlong period of the Qing Dynasty. The main store is located at the former site of the original Chunlei Tea Village (at the gate of Guan Qianzheng Mountain). At the same time, it opened a branch at Guandong Vinegar Bridge. , Referred to as Western Store.
In 1966, it was renamed Chunlei Tea House, mainly operating famous tea from all over the country, such as Suzhou Dongting (Mountain) Biluochun, Jasmine Tea, Hangzhou Longjing, Fujian Wulong, Qimen Black Tea, Yunnan Pu'er, Anji White Tea, Xueshui Cloud Green, Huangshan Maofeng, Yushan Green Tea, Yixing Maojian, Hainan Kuding Tea and so on.
10 Yuluchun
Yuluchun is an 116 -year -old tea house. It is located in Suzhou, a millennium historical and cultural city known as "Eastern Venice". The tea house began in the Guangxu of the Qing Dynasty. Since ancient times, it has been operating tea and tea houses. It is also the building materials industry, creating the owners to talk, trades, leisure, etc., and the place where the assembly is rally. Beijing, maritime and other merchants and officials are often given the folks with the "Yuluchun" tea house Biluochun Tea. For a while, it is named Jiangnan. When the new tea is new, the door is often gathered in the city.
Suzhou Yuluchun is mainly engaged in various types of tea products mainly Bailuochun tea. There are 1,500 acres of production and processing bases in the Xishan of Suzhou, and the national original Biluochun production and processing base. In 2004, the only national organic food certification in Suzhou stood out in the same industry. In 2006, among the first batch of "Chinese old names" list announced by the Ministry of Commerce, Yuluchun Tea Zhuang list was on the list.
11 Lao Tongchang
Xuzhou Lao Tongchang Tea Co., Ltd. is an old -fashioned tea professional company with a history of 80 years. In 1993, it was first certified by the Ministry of Trade as the "Chinese old name". In 2006, the Ministry of Commerce was re -identified as the "Chinese old -fashioned" enterprise. It was formerly the old Tongchang tea house. It was built in 1927. It integrates production, processing, sales, and tasting. , Packaging equipment and strong professional technical force.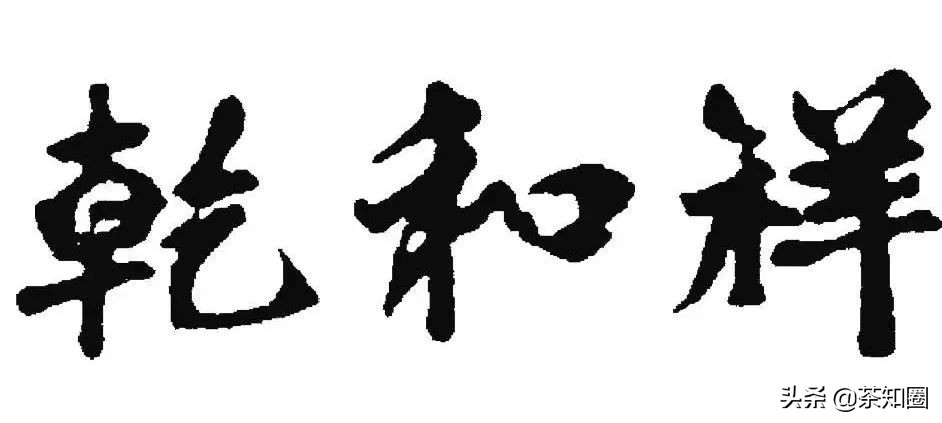 Lao Tongchang set up fifteen famous tea production and processing bases in Anhui, Fujian, Zhejiang, Guangxi, Henan and other places. The tea garden area of ​​more than 5,000 acres, production and processing without public tea, launching the "Lao Tongchang" brand assured tea series products, It is loved by consumers, and its products are exported to more than a dozen provinces and cities such as Beijing, Hebei, Henan, Shandong, Anhui, and Northeast.
12 Green Yangchun
Lvyangchun Tea Company, located at No. 124 Guoqing Road, Yangzhou City, is a century -old brand that has been well -known in tea in Lvyang City. It was created in the 34th year of Guangxu (1908) in the Qing Dynasty. In order to adapt to the development of the market economy, Yangzhou Luyang was established in 2000 Chun Tea Co., Ltd., the main tea varieties are mainly famous tea in Green Yangchun, Kui Dragon Ball, Longjing, Tieguanyin and other places. Among them, Green Yangchun and Kui Dragon Ball are the main. In 2011, the honorary titles of "China Old" issued by the Ministry of Commerce were won.
13 Chun Rui
Tianjin Tea Company, established in 1950, is a state -owned old -fashioned company mainly based on the production and processing of Tianjin flower tea and distribution domestic famous tea. The company adheres to the traditional process and is based on the characteristics of tea leaves in different production areas. The "Spring Rui" brand of jasmine tea, produced and supplied to the city's retail terminals, the products are well -known, and are loved by the majority of middle -aged and elderly consumers.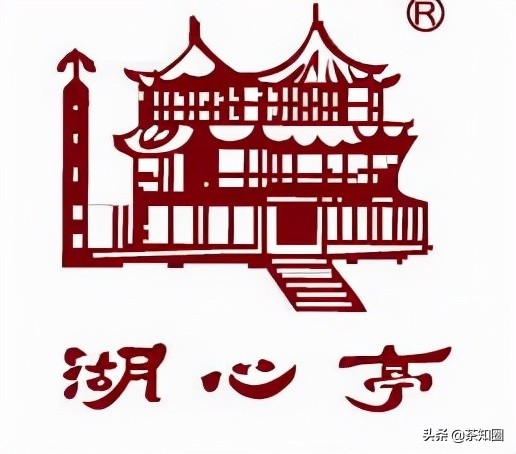 The company directly purchases traditional green tea such as West Lake Longjing, Dongting Biluochun, Huangshan Maofeng, and Huangshan Maofeng, which are authentic, and the high -quality tea such as Anxi Tieguanyin, Kung Fu Black Tea, Pu'er Tea, Fuding White Tea to serve the public to serve the public Consumption.
14 Green Bamboo Zhengde
Zhengxingde Tea Village is now located at No. 15-1-1, Dongma Road, Haihe Building Trade Zone, Ancient Culture Street, Nankai District, Tianjin, and is adjacent to Guanyin Bank. In 1980, the old name "Zhengxingde Tea House" was restored, and it was mainly engaged in the self -owned tea and major tea and printed the "green bamboo" registered trademark on the tea packaging. The city is truly Xingde tea wholesale company.
15 Chengxing bamboo poles alley Heping Zhengxingde
Tianjin Zhengxingde Tea Village began in 1738 (three years of Qianlong in the Qing Dynasty). In 1956, the public joint operation was established in 1963. In 1987, the Tianjin Zhengxingde Tea Company was established in 1987. In 1997, Zhengxingde Company implemented a shareholding system and was restructured to Tianjin Zhengxingde Tea Co., Ltd.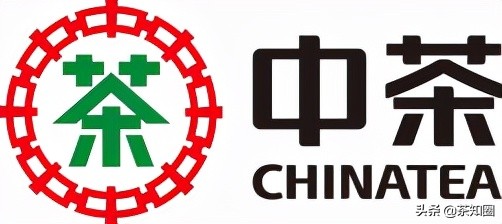 Zhengxingde Tea Co., Ltd. inherits the business characteristics of the century -old old name, insists on screening manufacturers, and selects high -quality famous tea. We will distribute six basic teas including black tea, green tea, yellow tea, white tea, black tea (Pu'er), green tea (oolong) and processing tea, and mainly sell jasmine tea. In 1993, it was named "China Time" enterprise by the Ministry of Trade.
16 Hongqiao Zhengxingde
Tianjin Zhengxin Trading Co., Ltd. Hongqiao Zhengxingde Tea House is a time -honored tea house with 276 years of history. Founded in 1738 (three years of Qianlong in the Qing Dynasty). The Hui Wenying, one of the eight people in Tianjin, founded Zhengxingde Tea Villa in the five bungalows at the five bungalows at the No. 29 Bamboo Range Lane, Beimen, and operated various famous tea.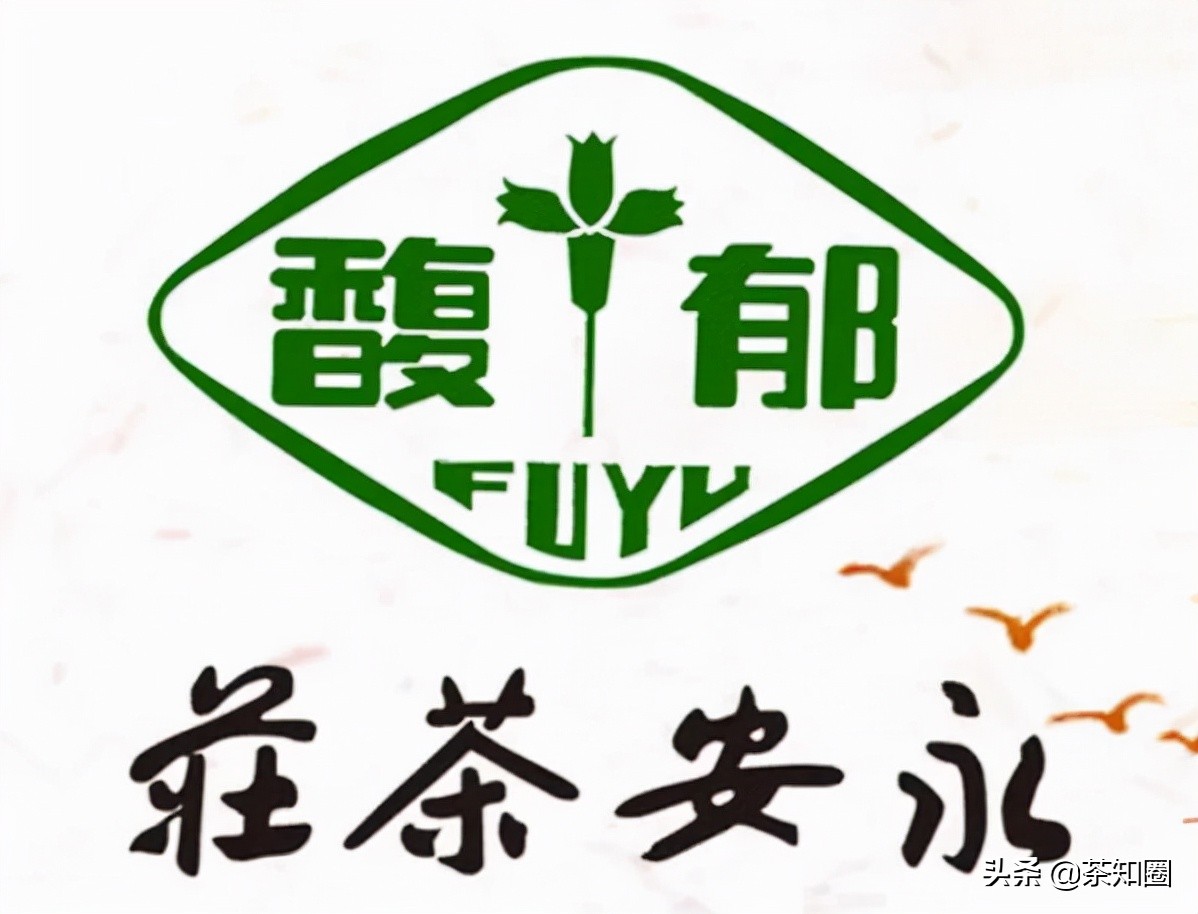 In the early days of the founding of the "Zhengxing", in 1857 (seven years of Xianfeng), it was renamed "Zhengxingde Tea House". In the bamboo pole lane, a store was established at the intersection of Heping Road and Changchun Road in 1926. The two stores were official silver in the northeast corner in 1935. At the same time, there were sections in Beijing, Cangzhou and other regions.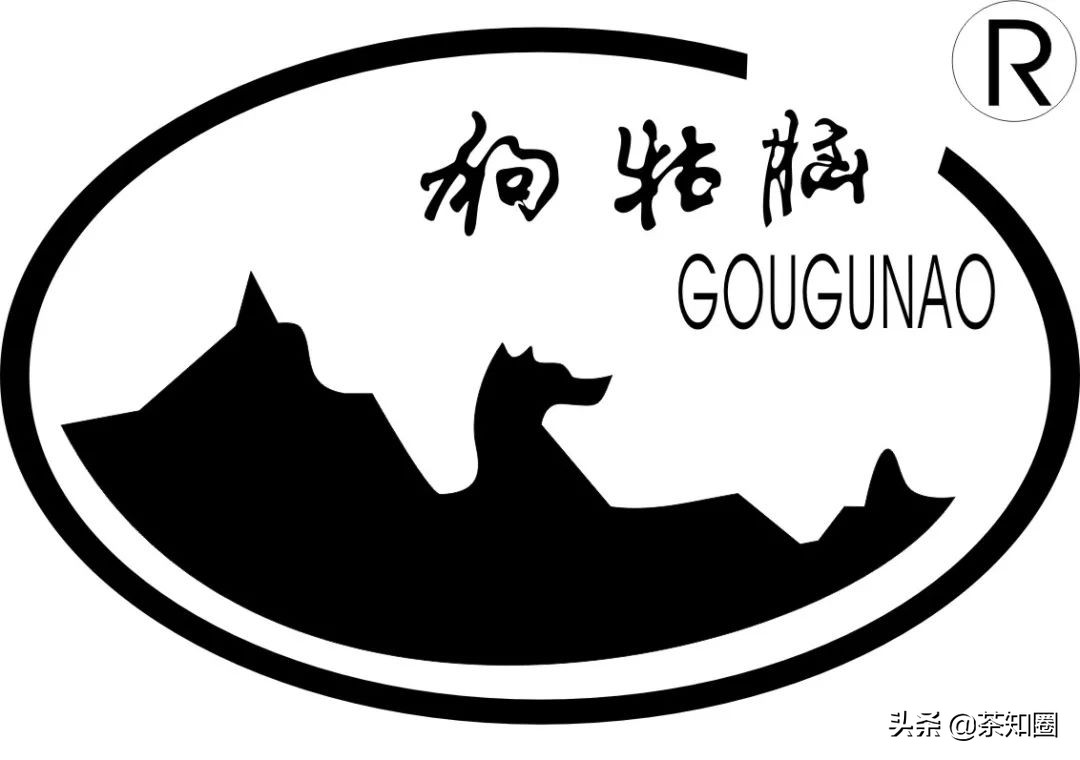 After the founding of the People's Republic of China in 1949, with the deepening of the party and the country's policy of capitalist industrial and commercial transformation, in 1956, the tea industry public and private partnerships, the public and private partnerships of the two stores and two stores in Tianxing. The first store belongs to the Heping District, and the two stores belong to the Nankai District. It is established in Zhengxingde, which is established in Zhugang Lane. As a result, Zhengxingde moved from a remote bamboo pole alley to No. 51 Beimenwai Street with convenient transportation and convenient transportation.
Zhengxingde Tea House turned out to be three independent Chinese old names in Tianjin. It was unclear. After inquiring the information, I learned that there is still a Zhengxing Tea Village in Beijing; share.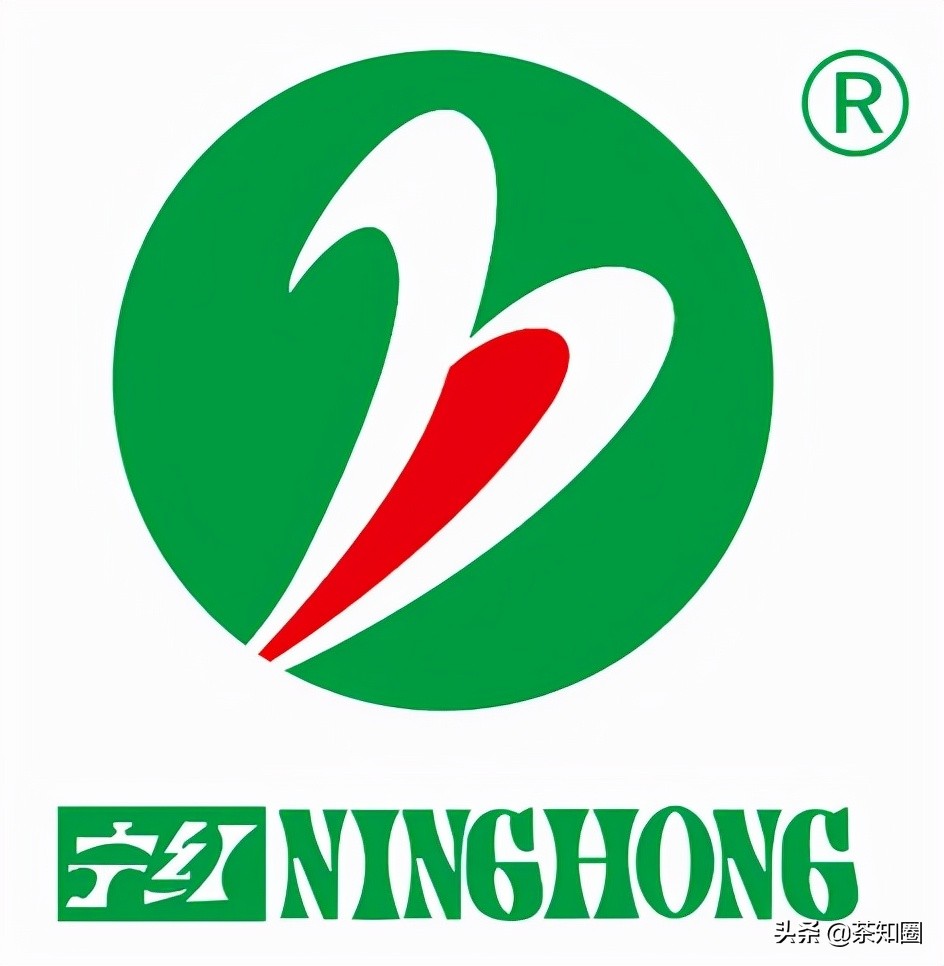 17 phoenix
The predecessor of Yunnan Dianhong Group Co., Ltd., a well -known Chinese tea expert, and founder of "Dian Baldle Tea", founded by Mr. Feng Shaoqiu in 1939, "Shunning Experimental Tea Factory". In 1996, it was restructured to "Yunnan Dianhong Group Co., Ltd.". The "Phoenix" brand tea of ​​the Dianhong Group won the title of "Chinese Branch".
18 sections
Yunnan Xiaguanwu Tea was established in 2004 by the restructuring of the Xiaguan Tea Factory in Yunnan. Its predecessor was Kangzang Tea Factory. It was founded in 1941. In 2011, it was identified as the "Chinese old name". Produced more than 200 varieties of four large tea categories. The "Songhe brand" of the "Songhe brand" in 1902 is a well -known domestic and foreign brand with a century -old history.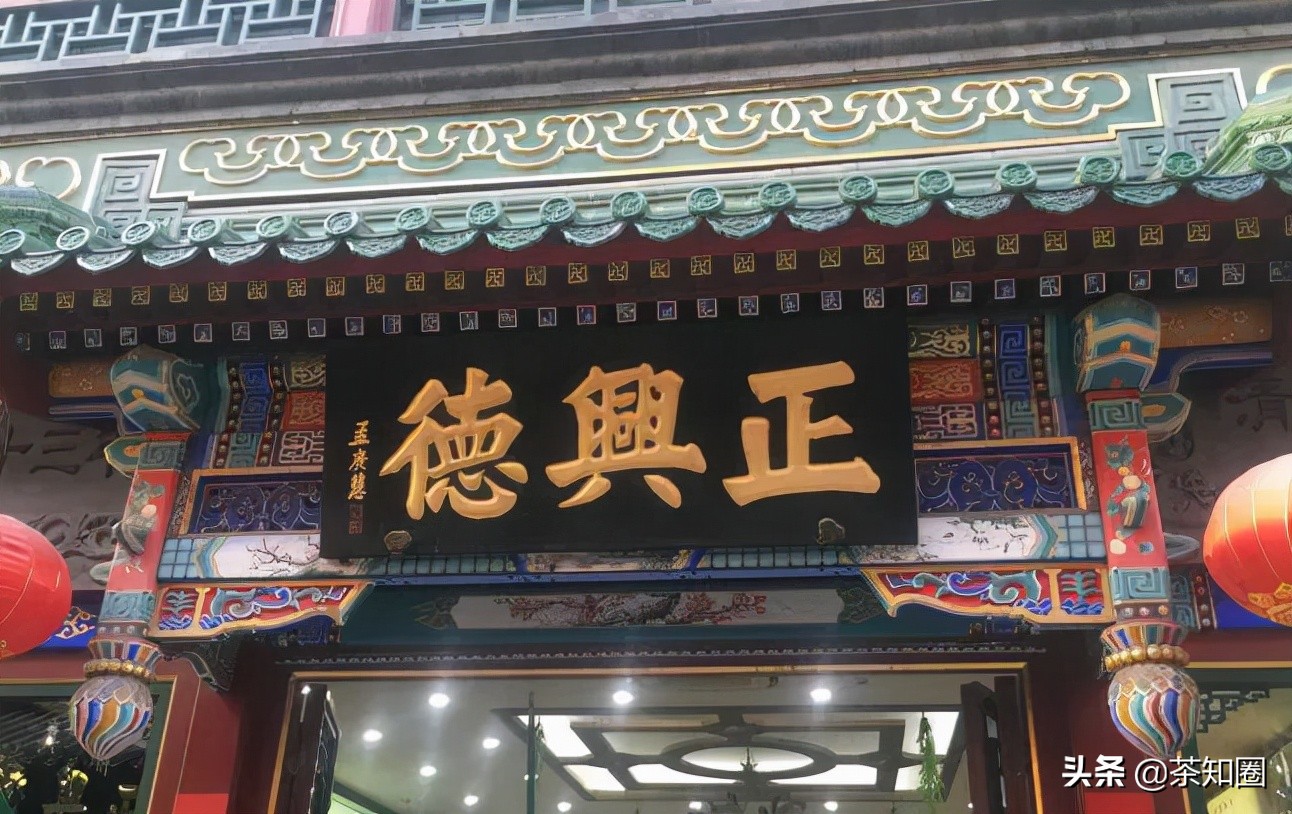 19 Dayi
The Erhai Tea Factory is located in Erhai County (formerly known as Buddha Sea), the birthplace of the world's tea tree-Xishuangbanna Dai Autonomous Prefecture.
In 1938, in order to revitalize the Chinese tea industry, he was appointed by the China Tea Corporation at that time. Mr. Fan Hejun, who graduated from the University of Paris, France, and Mr. Zhang Shicheng, who graduated from Tsinghua University, led more than 90 tea technicians from all over the motherland to the deep rain forest. The tea factory is prepared at Erhai County. On the basis of summing up and absorbing traditional Pu'er tea production technology, mechanical tea -making technology and equipment were introduced.
In 1940, the Erhai Tea Factory (formerly known as the Fohai Tea Factory) was formally completed and put into operation, which revealed a new chapter in the history of Pu'er tea in China. As the top product and well -known brand in the Pu'er tea industry, the "Dayi Brand" Pu'er Tea has been respected as the representative of the classic Pu'er tea in the industry for decades, and has become the Pu'er tea treasure for countless tea people.
20 emblem six
Huixiu was inherited from the "Huixiu Tea Village" of the palace tribute tea in the Ming and Qing Dynasties in 1905. She insisted on the concept of "recognizing tea and not recognizing people, and not recognizing tea". And characteristic operation. Huixiu, the core origin of 20,000 acres of Liu'an Gua tablets, and the producer of the non -hereditary inheritor in Liu'an Gua film, which guarantees the authentic health quality of each cup of melon slices from the source.
Anhui Province Liu'an Gourd Tea Industry Co., Ltd. integrated the transmission of scientific research, planting, processing, sales, and tea culture of Liu'an Gua Gua, integration, supply, marketing, trade, industry and peasants. Sales cover most provinces and cities in the east and northern parts of Shanghai, Beijing, Guangzhou, Jiangsu, Shandong, and the international markets are exported to Japan, Southeast Asia, Europe and other places. In 2010, Huixiu Tea Industry was awarded the title of "Chinese Time -honored" by the Ministry of Commerce, and it was currently the only old -fashioned gourd company.
21 Monkey Pit
Huangshan Monkeykeng Tea Industry Co., Ltd. (formerly known as Xinming Monkey Village Tea Farm, Huangshan District) was established in 1992. It is a key leader in production, processing, and operation of the Taiping Monkey Kui series tea. At the foot of the beautiful Huangshan, it is the key leading enterprise of production, processing, and operation of the "Monkey Pit" brand tea, and the only "Chinese time -honored" enterprise in the Taiping Monkey Kui Tea Enterprise.
In April 2012, the State Administration for Industry and Commerce determined that the "Monkey Pit" trademark was a well -known trademark in China. The "Monkey Pit" brand has won a number of awards such as Anhui Famous Brand Products, Anhui Famous Agricultural Products, Top Ten Brands of Anhui Province, Famous Trademarks in Anhui Province, Top Ten Brands in China Green Tea, and 50 Famous Products of Suzhenia, Anhui, Jiangsu, Jiangsu, Jiangsu, and Shanghai. Over the years, the "Monkey Pit" brand Taiping Monkey Kui has been a designated unit of high -end gift tea.
22 Xie Yuda Xie Zhengan
Xie Yu Da Tea Co., Ltd. is a combination of production, processing, sales, and scientific research. Sales, base construction, tea oil, tourism and other large -scale enterprises with tea culture -related industries, the Ministry of Commerce awarded the title of "Chinese Branch".
The company's historical predecessor was the Xie Yuda tea bank created by Qing Guangxuyuan (1875). The "China Famous Trademarks", "National Intangible Cultural Heritage", "Anhui Tea Industry Postdoctoral Technology Innovation Base", "National High -tech Enterprise".
23 Ninghong
Ninghong Group was formerly known as Xiushui Tea Factory and was a state -owned tea factory established in the 1950s. In 1994, it was renamed Jiangxi Ninghong Group Corporation. In 2011, he was married through investment promotion and Gengxiang Tea Group. He reorganized Ninghong Group and established Jiangxi Ninghong Group Co., Ltd. The products mainly include three categories: green tea, black tea, and health tea, including national tea, national ritual, British, political and business, and star -rated products, dozens of products, and hand -made dragon beard tea, which can meet the needs of various customers. Essence
Ning Hong Gongfu Tea, referred to as Ning Hong, is one of the earliest Gongfu black tea treasures in my country. Because of the ancient name of Ningzhou in Xiushui County, contemporary tea saint Wu Juenong inscription: "Ning Hong, Qi Hong also called the world's head" "Ningzhou black tea is full of global." There are those who do not know the water, but they are all "Ning Hong".
24 Dog 牯 Brain Tea
The dog's brain tea is named after the dog's mountains in Tanghu Town, Suichuan County. The processing technology of dogs' tea tea began in the first year of Jiaqing in the Qing Dynasty. It has a history of more than 200 years and has been tribute. He has won the Gold Award of the Panama -Pacific International Expo in 1915, and the 1930 Zhejiang -Jiangxi Special Products United Exhibition A.
In 1964, the Dogya Tea Factory of Suichuan County was established. After acquisition of the county government in 2010, it was a state -owned enterprise. The special study of the "China Tea Area Public Brand Value Evaluation" was conducted by Zhejiang University CARD China Agricultural Brand Research Center, "China Tea" magazine, China Tea House China Tea Network Joint Research Group for six consecutive years. The most brand development brand, the brand market evaluation value has reached more than 1.155 billion yuan.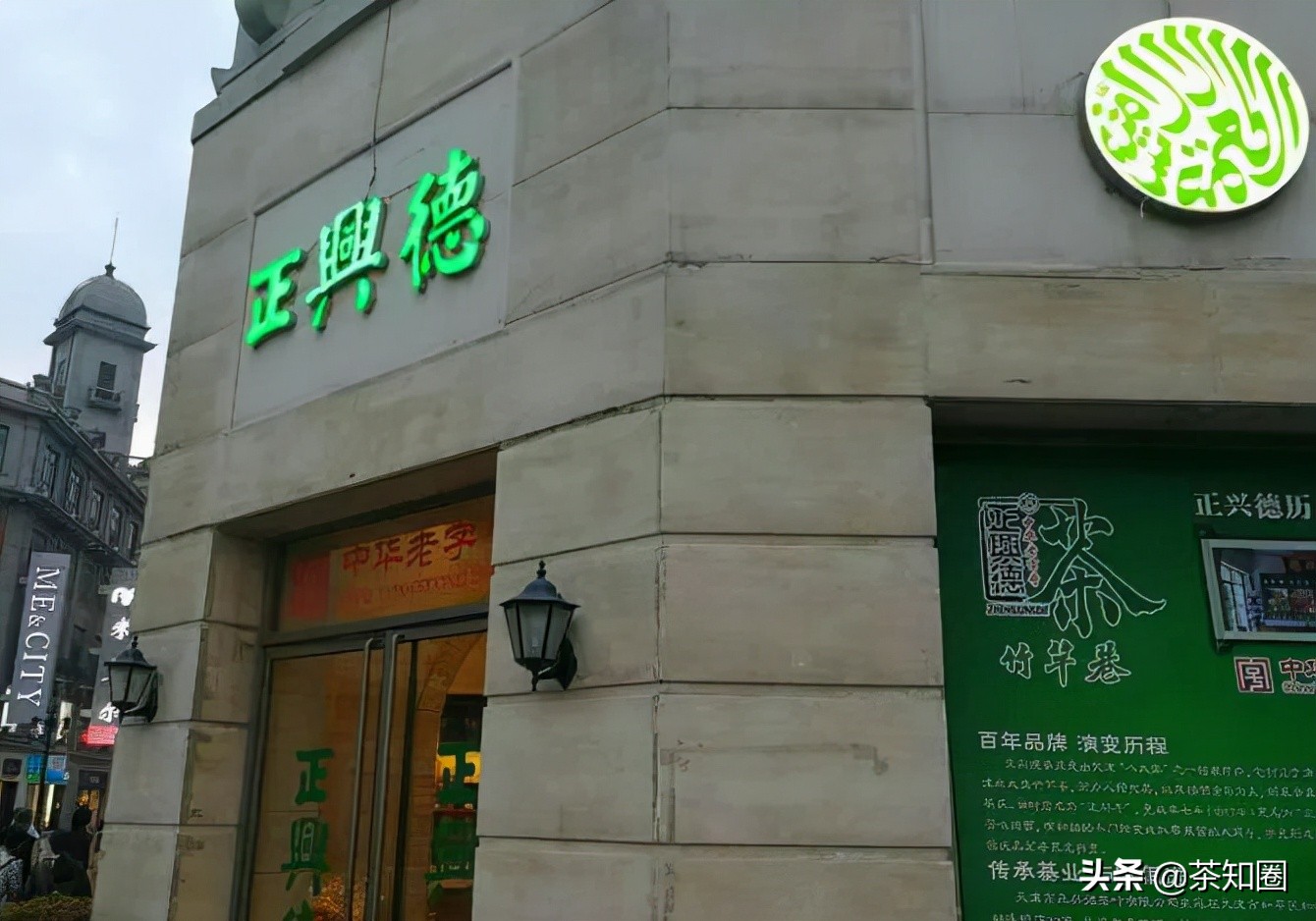 25 dragon bird
Jiquan Tea Industry and Trade Co., Ltd. (Dragon Bird Trademark) was founded in the 46th year of Qianlong in the Qing Dynasty (1781) "Shijiquan Tea Garden". The company is located at No. 288, Luocheng, Hui'an County. The company has the evolution of the transformation of the system of public -private partnership -state -owned holding enterprise systems. From the famous mountain resort in China, Wuyi Mountain Huiyuanyan.
Its product trademark was first applied to the "Dragon Bird" trademark from the then Kuomintang government in 1931 and continued to use it to this day. It is the earliest example of the trademark of the existing trademark of the Quanzhou trademark. Won the high -quality product of the Fujian Provincial People's Government, the Wulong Tea Traditional Product Award of the Fujian Provincial Supply and Marketing System, and in October 2006, the "Dragon Bark" trademark was identified as the "Chinese old name" by the Ministry of Commerce.
26 seaside
Xiamen Tea Inlet Co., Ltd. (hereinafter referred to as "Zhongcha Xiamen") production products cover more than 150 varieties of 6 major tea categories. The "Sea Fase" brand is the registered trademark of Zhongcha Xiamen's series of products. It has more than half a century of history. At that time, Xiamen Island and the only way of the outside world were the seawall shown in the trademark. The most well -known geographical logo.
"Sea Favorian" "Chinese Lao Zee", "Fujian Famous Brand Products", "Famous Trademark in Fujian Province" and many other honors. "Sea Fase" tea is exported to 58 countries and regions around the world, which is affected by consumers at home and abroad. In the core consumer market of oolong tea such as southern Fujian and eastern Guangdong, the "seawall" brand is deeply rooted in people's hearts and is the first brand of market consumption.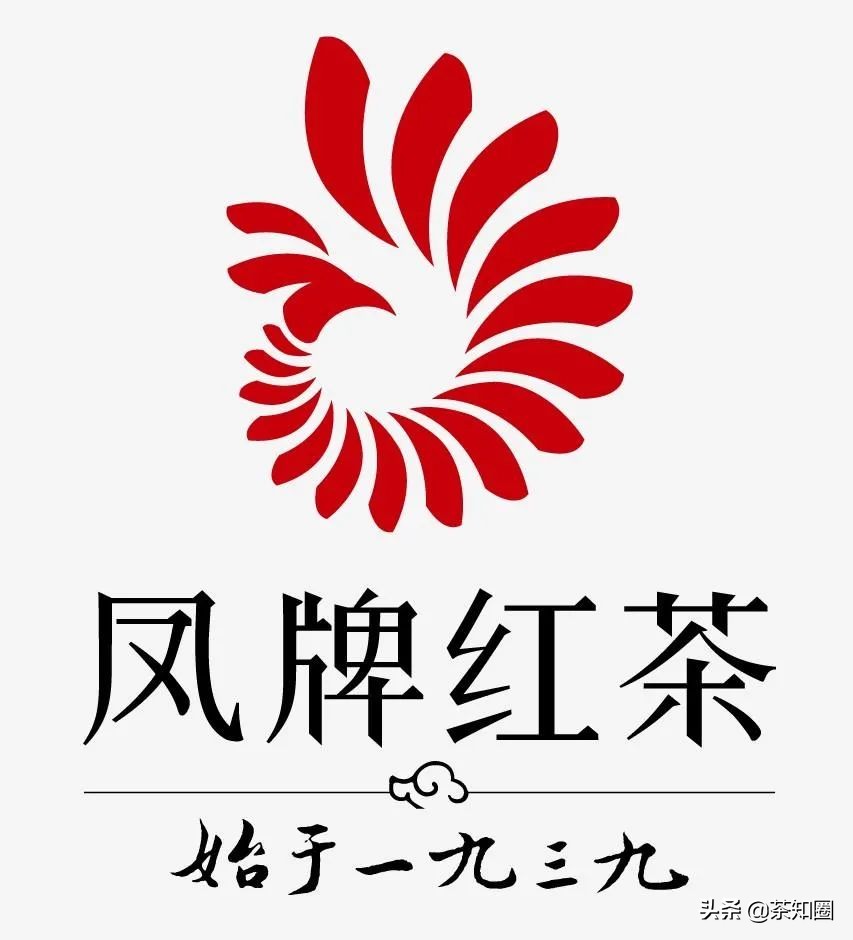 27 Syria
Shanghai Huangshan Tea Co., Ltd. is the "Chinese Time -honored" state -owned famous tea specialty enterprise founded in 1951. It is a member of the Shanghai Tobacco Group Co., Ltd. The first batch of "Chinese Time -honored" enterprises identified by the Ministry of Commerce. A tea retail company.
Since the company registered the "Syrian You" brand trademark in 1997, it is committed to the long -term development of "chain operation and brand building". Now dozens of "Syrian Friends Tea House" chain operation scale has been formed. Coquettish.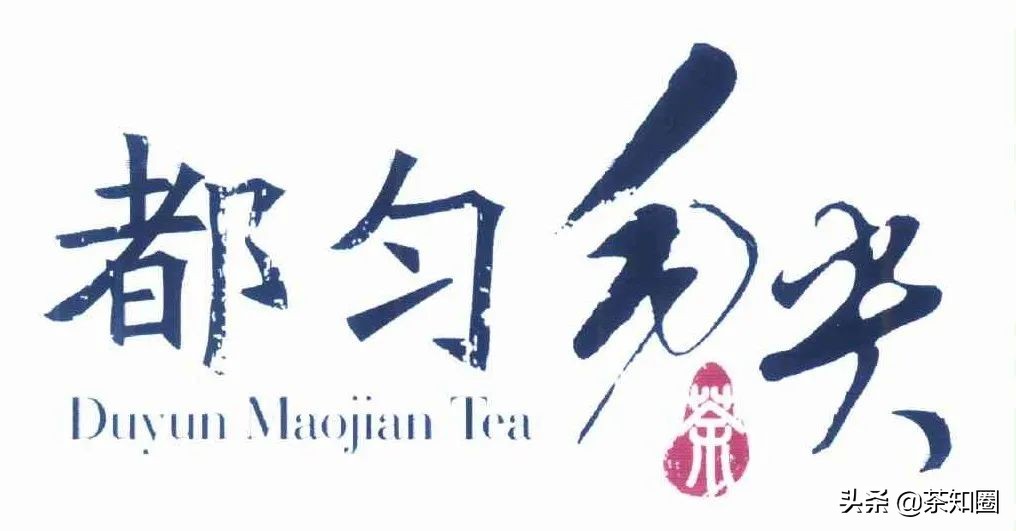 28 Huxin Pavilion
Huxin Pavilion is the oldest tea house in Shanghai. It was originally built by the Sichuan government Department Pan Yunduan during the Jiajing period of the Ming Dynasty. In the forty -ninth year of the Qianlong of the Qing Dynasty (1784 AD), the businessmen of the cloth industry Zhu Xunhui, Zhang Fulin and others raised funds to be converted into a Huxin Pavilion on the former site of the Pavilion as a place for the party and pedestrians. In the fifth year of Qing Xianfeng (AD 1855), the tea house was opened. The first name was Xuan, and it was continued to be changed to Wan Zaixuan.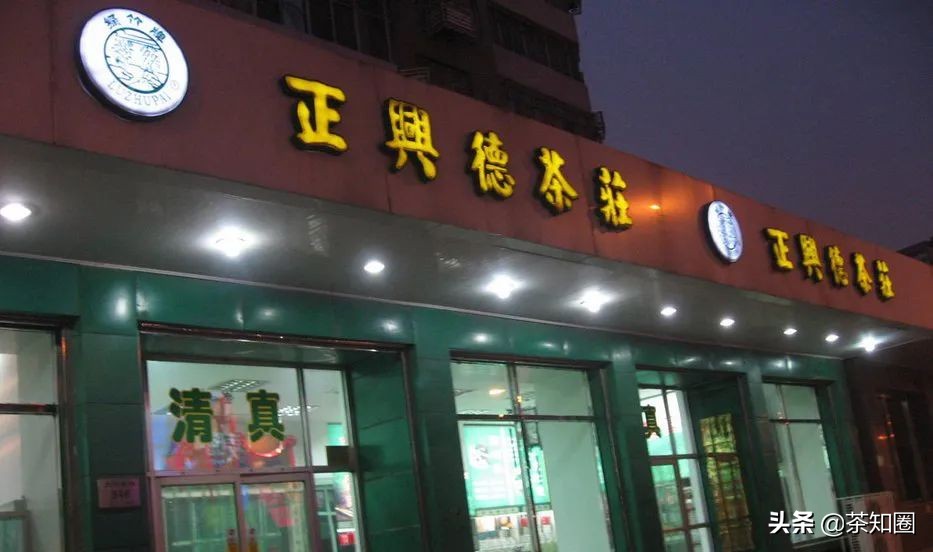 As early as the spring of 1990, Huxin Pavilion established the first tea art performance team in Shanghai. From then on, Huxin Pavilion has held several distinctive tea clubs every year, such as Longjing Tea Club in spring and oolong tea clubs in autumn. In addition, Huxin Pavilion also regularly launches a series of marketing activities such as the Spring Festival "Yuanbao Tea", the annual Yuyuan International Tea Culture Festival, the college entrance examination "Champion Tea", and "Flower Tea Festival".
29 Shengmaotai
Shengmao Tai Pharmaceutical Tea Store, 106 Bulu Road, Guangzhou, was founded in the eight years of Tongzhi (1862). It has a history of 137 years. In 1956, it was called Shengmao Tai Tea Village. Seven major categories, including the royal king pulp, pollen, health care category, tea, alcohol, foreign brand product category, etc., which better meet the needs of consumers' pursuit of health and health.
In 2001, "Shengmaotai" was identified as the former Chinese Ministry of Trade as the old Chinese name of China (handled by the China Commercial Federation); the old -fashioned "Sheng Maotai" has been based on tea for more than 100 years. Citizens taste healthy happiness.
30 Zhonghefu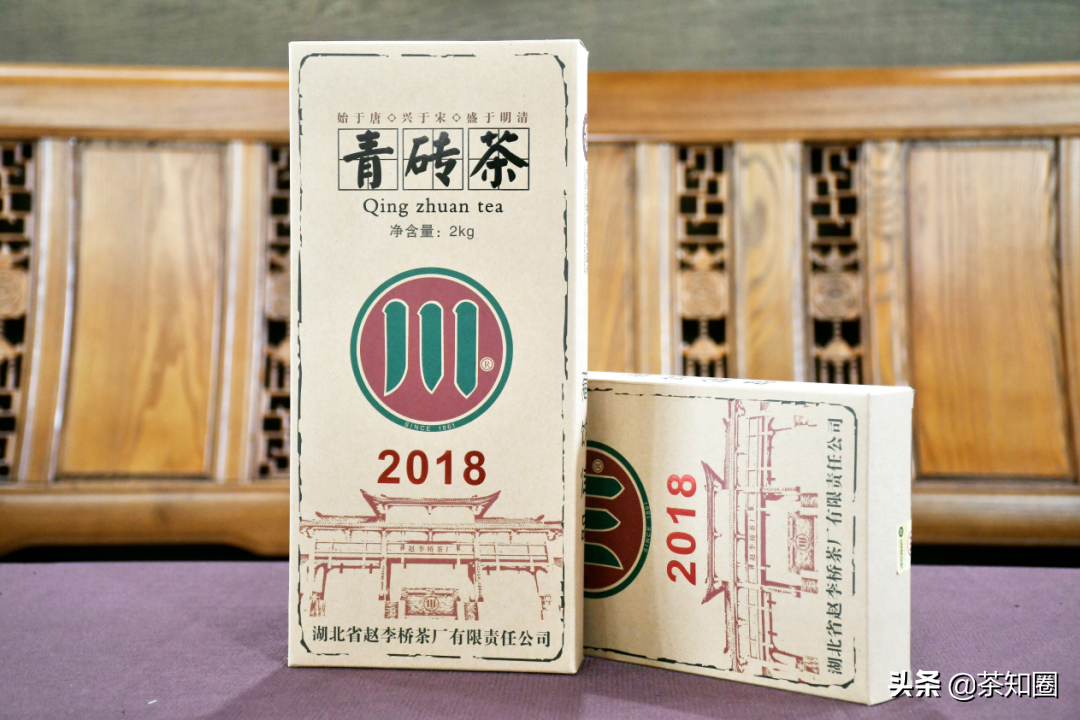 Zhonghe Fu Chi was built in the eighth year of Guangxu (1882 AD), which has a history of 128 years. It is located in the bustling commercial district Zhongjie (Siping Street) Road north of the ancient city of Shenyang. It is a building of the two buildings of antique -type two floors. At that time, Zhonghefu was mainly based on the four major tea of ​​flowers, red, green, and vegetarian vegetarians to create its own characteristics, and also opened Zhonghe Tea farms in the southern tea production area. Make new tea while picking, stir -fry, and processing, and then transport them back to Shenyang, and then select the materials, match, process the finished product in the workshop, and use the "Kirin" to sell it for the store logo.
The reputation of China and Fortune is far -sized, and tea is exported to all parts of the country and surrounding countries. In recent years, due to flexible operations, the channels for purchasing and selling and selling new products in famous, excellent, special, and new products are unblocked. There are more than 800 varieties of the seven categories, both in terms of scale, quality, variety, reputation, or civilized services, all of which are the first in the province in the same industry.
31 Hongxingtai
Hongxingtai is the oldest tea house in Liaodong. It was founded in the Qing Dynasty (1681) in Kangxi Two (1681) in the Qing Dynasty. "The meaning. The cultural accumulation of more than 300 years has given the unique corporate cultural connotation of this century -old store.
After the reform and opening up, Hongxingtai has glowed and viated. From a small shop of less than 30 square meters, it has developed into an enterprise group that integrates R & D, production, processing, sales, chain, and training. The most influential business brand.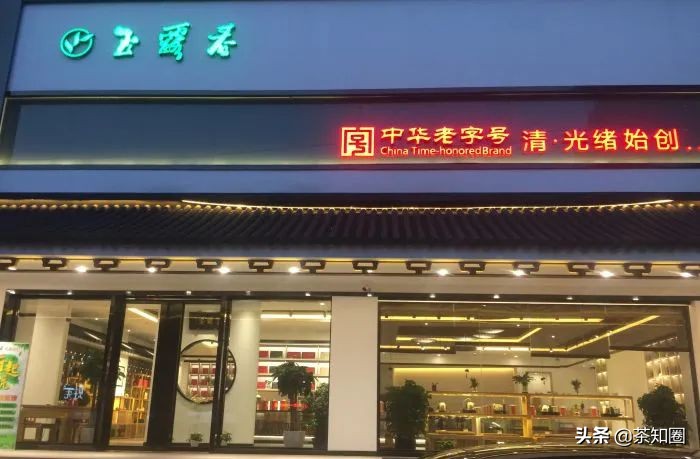 In recent years, Hongxingtai has vigorously promoted brand promotion, insisted on holding a series of activities such as the 10th China · Fushun Hongxingtai Green Tea Festival and the first Tieguanyin Culture Festival, and the first Funshun Food Culture Festival. Jointly run with Fushun Normal College and Fushun Vocational and Technical College to open a major in tea culture and technology inheritance, filling the gap of no major in the Northeast College. The Manchu relics, the tea fragrance overflows.
32 Duyong hair tip
Duyong Maojian Tea was awarded the Gold Award of Panama Pacific International Expo in 1915. In 1956, Chairman Mao wrote "Duyong Maojian Tea" in 1982. In 1982, he was named "China's Top Ten Famous Tea". The material and cultural heritage list was rated as the "Chinese old name" product.
In 2010, he was selected as the top ten famous tea in the Shanghai World Expo and the UN Pavilion designated tea. With the protection of geographical logo products, in 2012, Maojiao became the 100 most popular Chinese agricultural products regional public brands for consumers.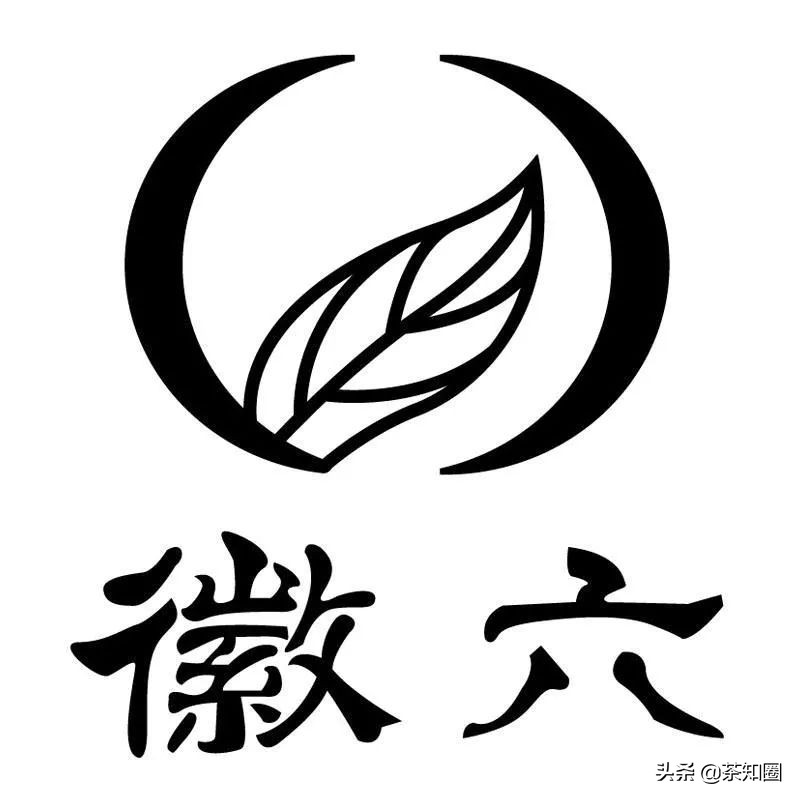 33
The production source of brick tea in Zhao Liqiao Tea Factory in Hubei Province is long and long -standing. It is a provincial -level agricultural industrialized enterprise with the "Chinese old name" and "Chinese well -known trademark". The former "China Tea Industry Company Yanglou Brick Tea Factory" was received after receiving the Fuxing Tea Factory, Yixing Tea Strip, and Juxingshun Tea Bank before the founding of the People's Republic of China.
In 1952, he was relocated to Zhao Liqiao Town, 3 kilometers away from Yanglou Dong, and was renamed "China Tea Industry Company Zhao Liqiao Tea Factory". It is the only inheritor of the famous "hole brick" in history. As a key production enterprise in China's brick tea industry, its annual output can reach 10,000 tons. It mainly includes the "Sichuan" brand blue brick tea, "locomotive", "archway" brand rice brick tea, etc.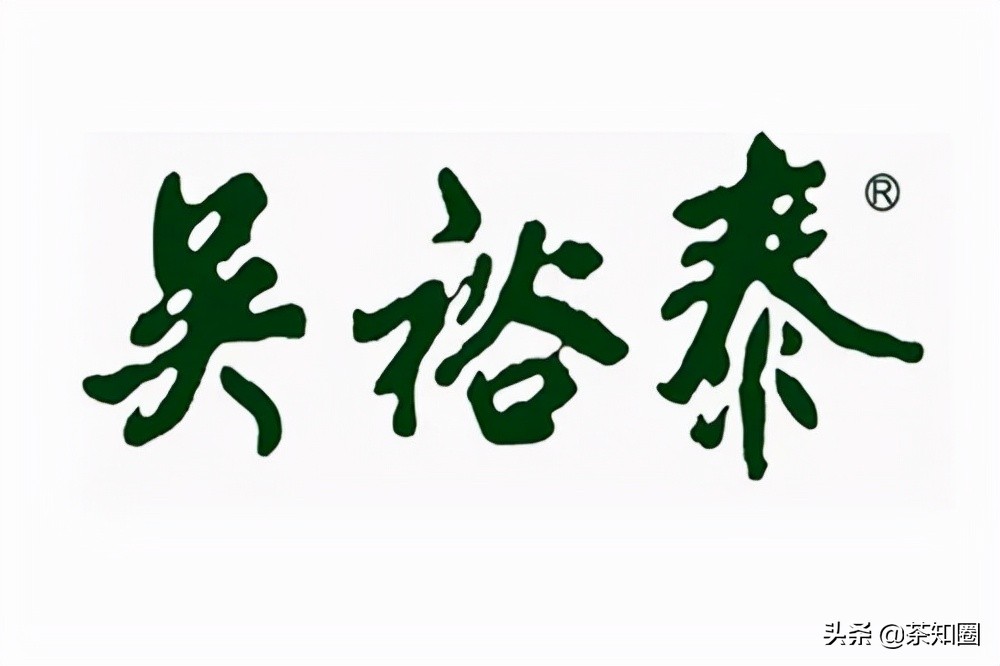 The products are sold well in my country, Xinjiang, Qinghai, Ningxia, Shanxi, Hebei, Beijing, Shanghai, Guangzhou, Hong Kong, and other more than 20 provinces and cities and regions. And region.
34 Ganhe Xiang
Qianhe Xiangcha Village belongs to Taiyuan Fruit Tea Still Capital Corporation. It is a user of the registered trademark of "Qianhe Xiang". It was founded in 1917. Taiyuan Fruit Tea Still Cafe Corporation was established in 1956. Essence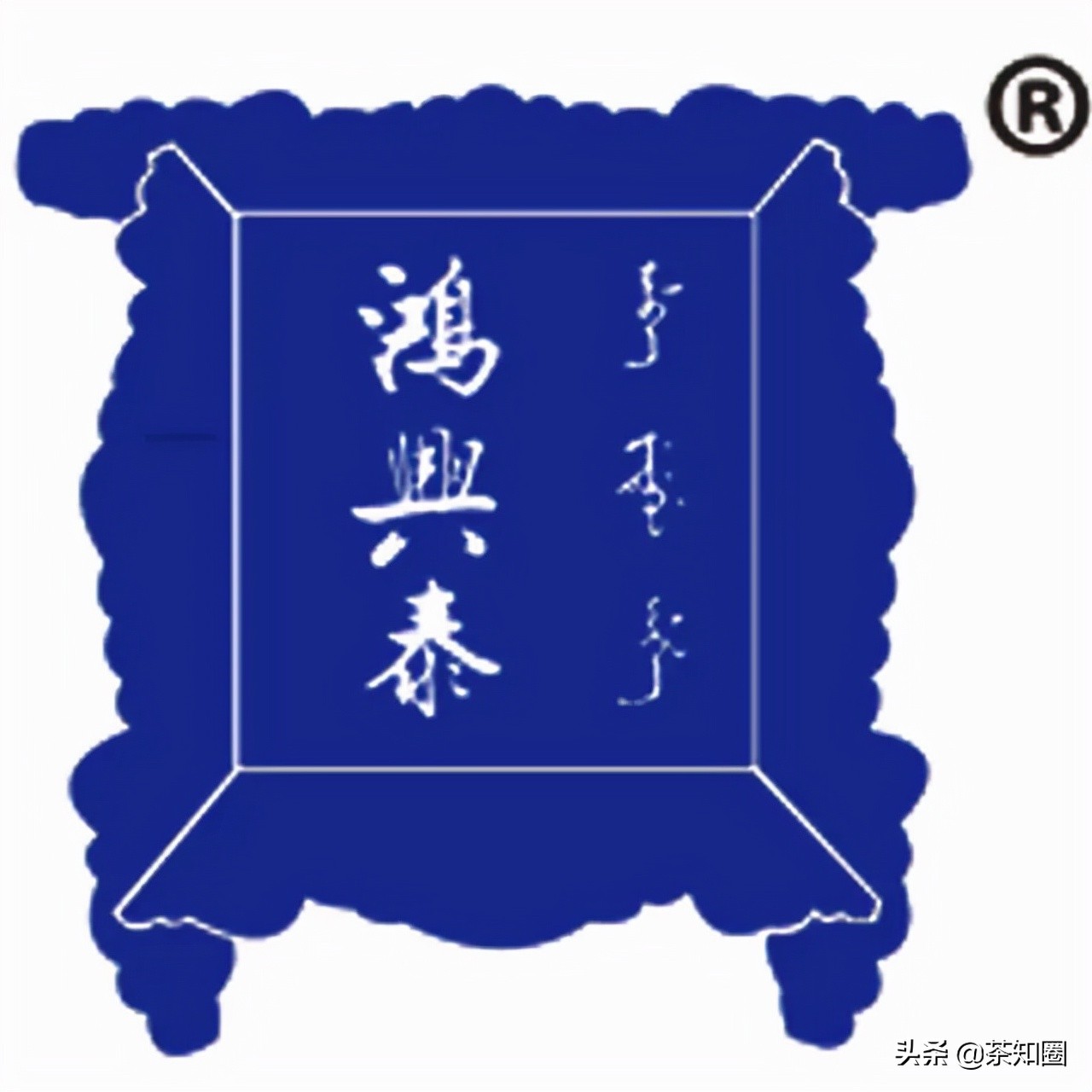 After years of hard work and continuous innovation, it has gradually developed into a supply and marketing and circulation enterprise with outstanding main business and multi -business, and formed a "four major sectors" of fruit and vegetable agricultural products market, tea chain operation, non -food storage and distribution, and asset operations. Business pattern. There are more than a hundred categories of high, middle and low -grade tea and tea utensils that have operated six categories. At present, there have been more than ten direct operations, franchise, chain, and counters.
In 1998, he registered the "Qianhe Xiang" trademark in the State Administration for Industry and Commerce. In 2011, it was renamed "Chinese Time -honored" by the Ministry of Commerce in 2011. In 2013, the "Jasmine Tea Rong Que" was included in the Intangible Cultural Heritage List of Shanxi Province. Jasmine tea is the sign of Qianhe Xiang. It has always been adhering to the unique jasmine tea fusion technique. It's refreshing.
35 Sanhe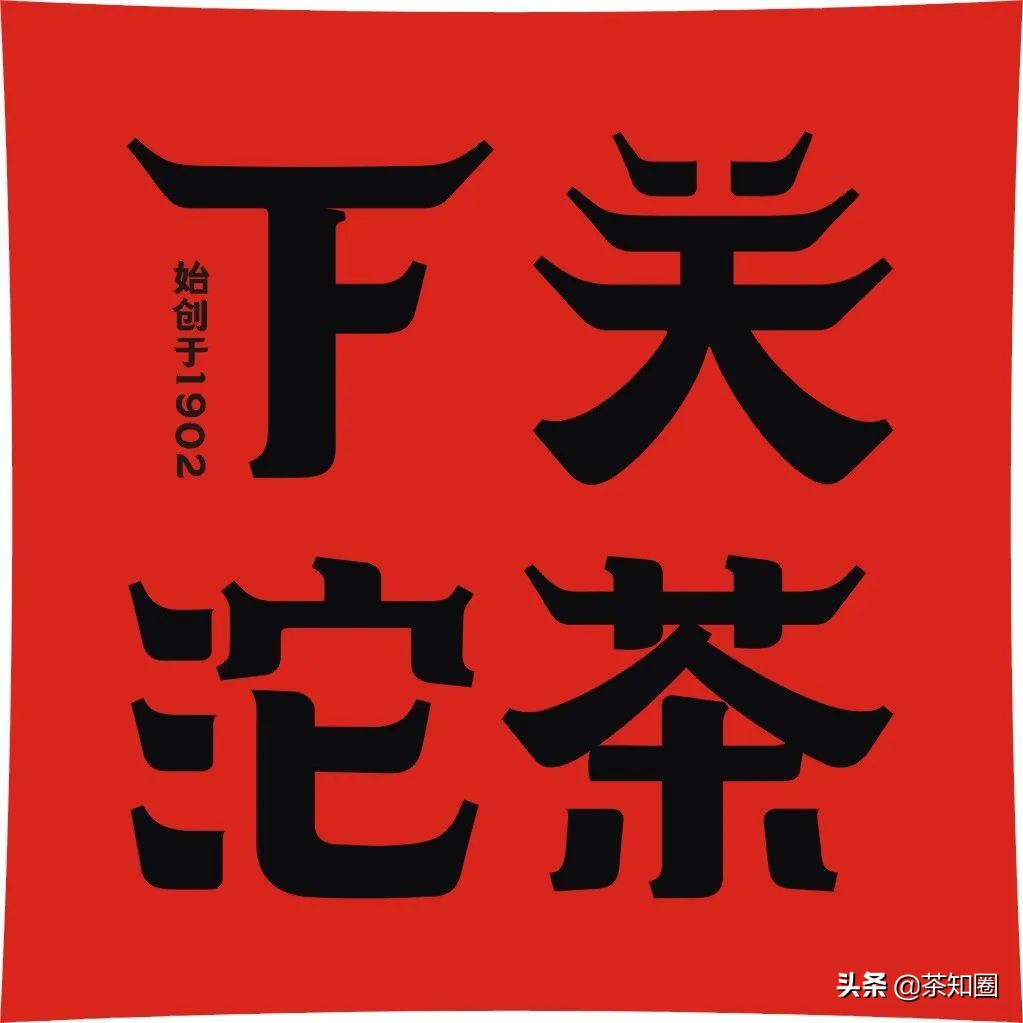 Guangxi Wuzhou Tea Factory Co., Ltd. was founded in January 1953. It is a "Chinese old -fashioned" Liubao tea company. It is a tea processing enterprise with early history, rich industrial cultural relics, and deep cultural heritage in Guangxi. Wanxiu District, the Yinjiang River and three sides of the mountains, is a directly -owned enterprise of the autonomous region's supply and marketing cooperative, located at No. 2 Houzui Road, Wuzhou City.
Wuzhou Tea Factory is a Liubao Tea refined processing enterprise with deep technical accumulation and cultural accumulation. It is the only Chinese time -identified Chinese name that has been recognized by the country in Guangxi. It has the environment of Liubao tea processing. The "three cranes" Liubao tea produced by the enterprise is "red, thick, Chen, and alcohol", which is a "national ecological origin protection product" and "national geographical indication protection product".
36 Huading Mountain Cloud Fog
The predecessor of the Beishan Supply and Marketing Cooperative of Tiantai County is the Tiantai Jiyun Supply and Marketing Cooperative, which was established in 1951. The most important one of these is the "Huagong Mountain Clouds and Mist Tea", one of the six famous tea in the country.
In 1992, the "Huading Mountain Clouds Mist" trademark was registered to strengthen the protection of the old name of "Huaging Mountain Clouds and Mist Tea". In 2002, the Tiantai Mountain Supply and Marketing Cooperative formulated the "Huagong Mountain Clouds and Mist Tea" standard. In 2010, the Ministry of Commerce of the People's Republic of China was rated as the first batch of "Chinese old names" enterprises in Taizhou.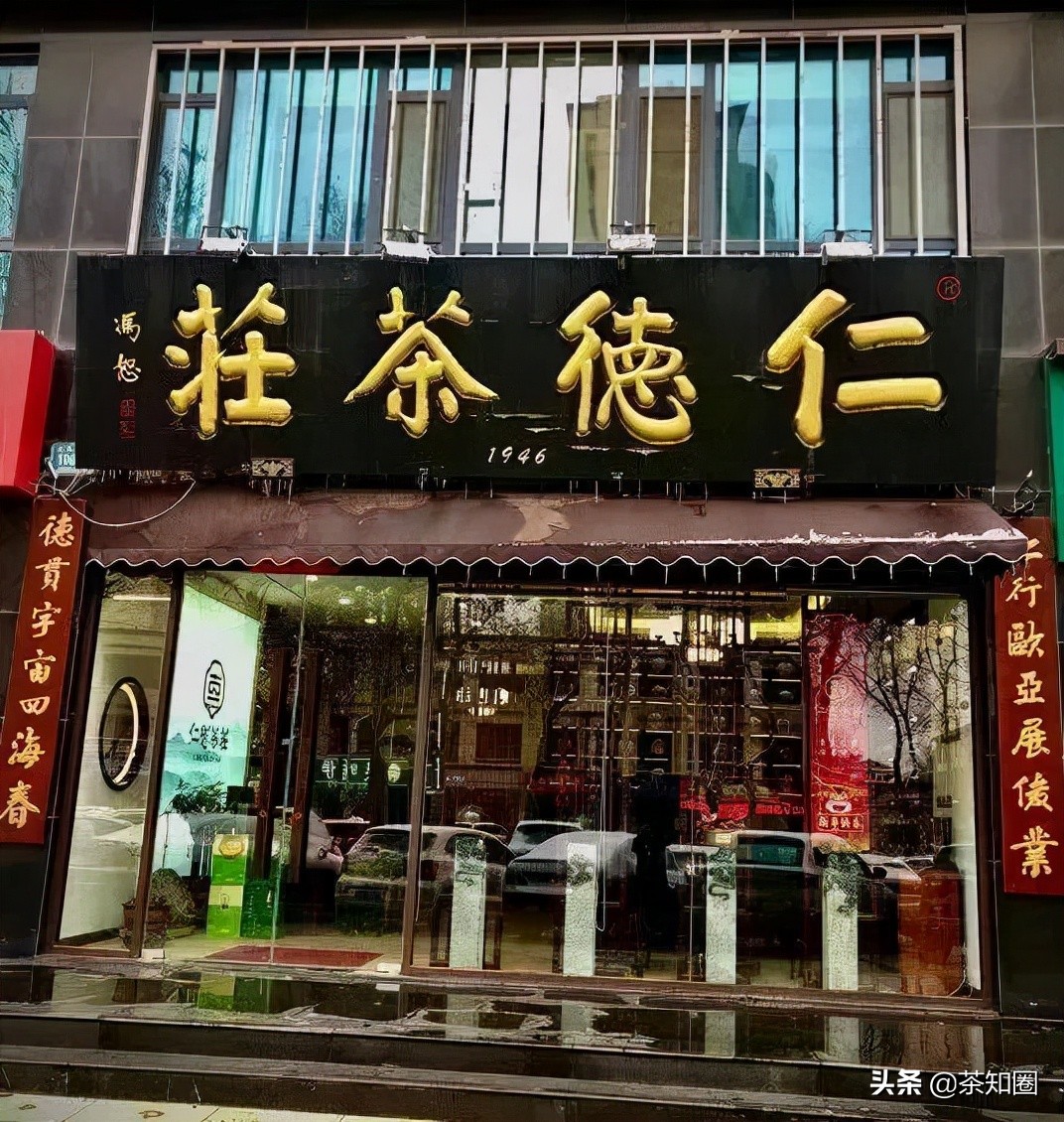 37 Rende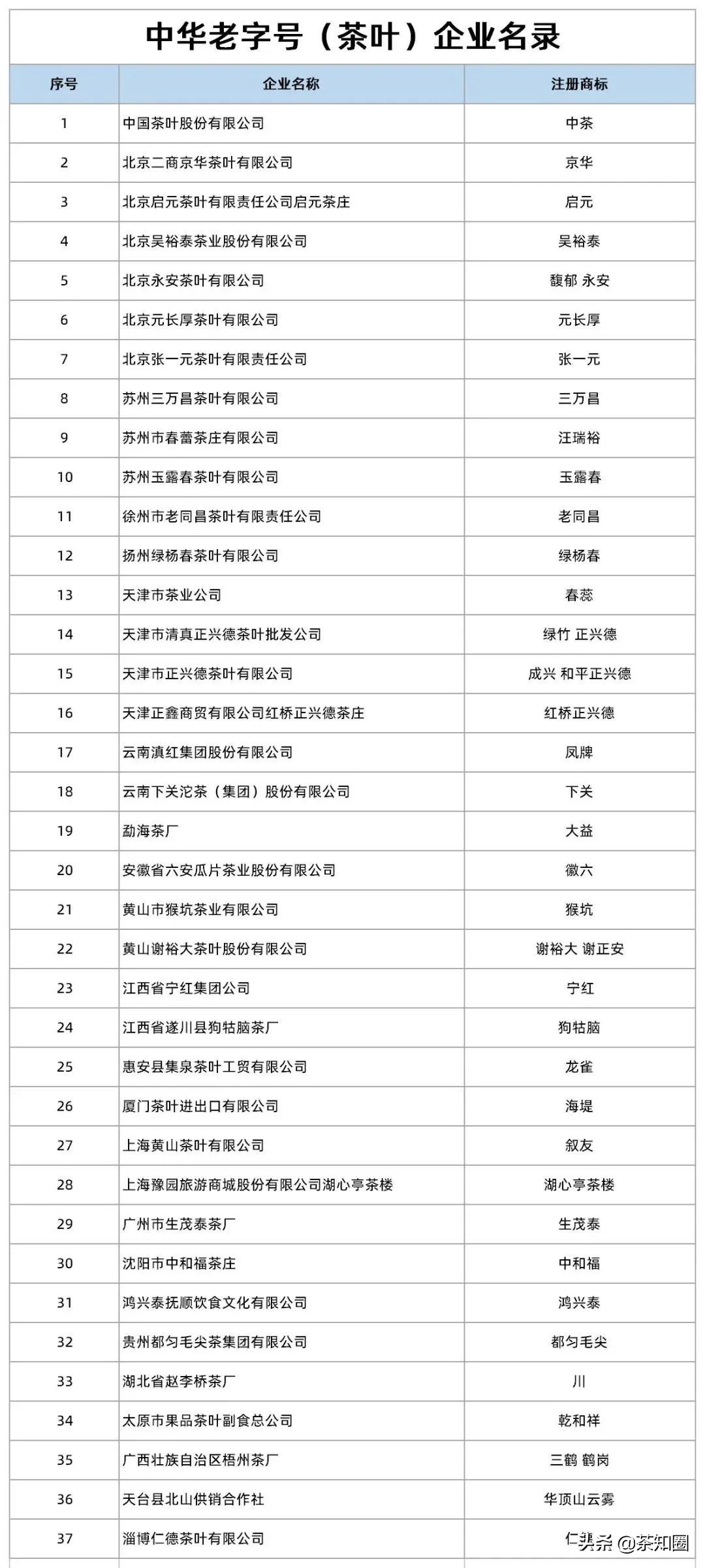 Rende Tea House was founded in Zhoucun Street by Mr. Niu Junhai in the 35th year of the Republic of China (1946). Rende Tea House has a long history, and the word Rende is named after the tea house. It is the wish of Mr. Niu Junhai to serve the society. Zhuang plaques, and a book given a piece of sentences, the text says: "Relieving Eurasia Zhanjunye, virtue of the universe in the universe."
In 1997, a tea factory was established in Hengxian, Guangxi, and realized the jasmine tea self -collection of original tea, homemade tea, and self -made flower tea. "It became the first old -fashioned company in Zichuan District. In July 2010, it was identified by the Ministry of Commerce as the "Chinese old name". Rende Tea House ranked first among 15 shortlisted enterprises in Shandong. It really became the only Chinese old name in Shandong tea industry.
The corporate list is organized from the information management platform of the Ministry of Commerce.
In the historical changes and market competition development of modern China, these old -fashioned samples can be passed down and developed. It must be the result of several generations of hard work. There are their own secrets and the leaders of the big waves. For our tea friends, the choice of buying tea and tea is convenient. Even if we don't know tea and understand tea, it is naturally not wrong to buy it according to the Chinese old tea company list.