That's right, it's this pair of sisters who are claimed by the Korean network as "only people who don't know them, and there will be no people who know but are not fascinated by them",
Two "icebergs" with temperature Jung Sisters: Jeong so-yeon and Jessica & Krystal
Both were popular members of the girl group owned by South Korea's top entertainment company SM, and the national girl group Jessica, who was born in Girls' Generation, and Krystal Jung-jing, who debuted in the F(x) girl group. The two with good looks and talents are the "focus of walking" no matter where they go~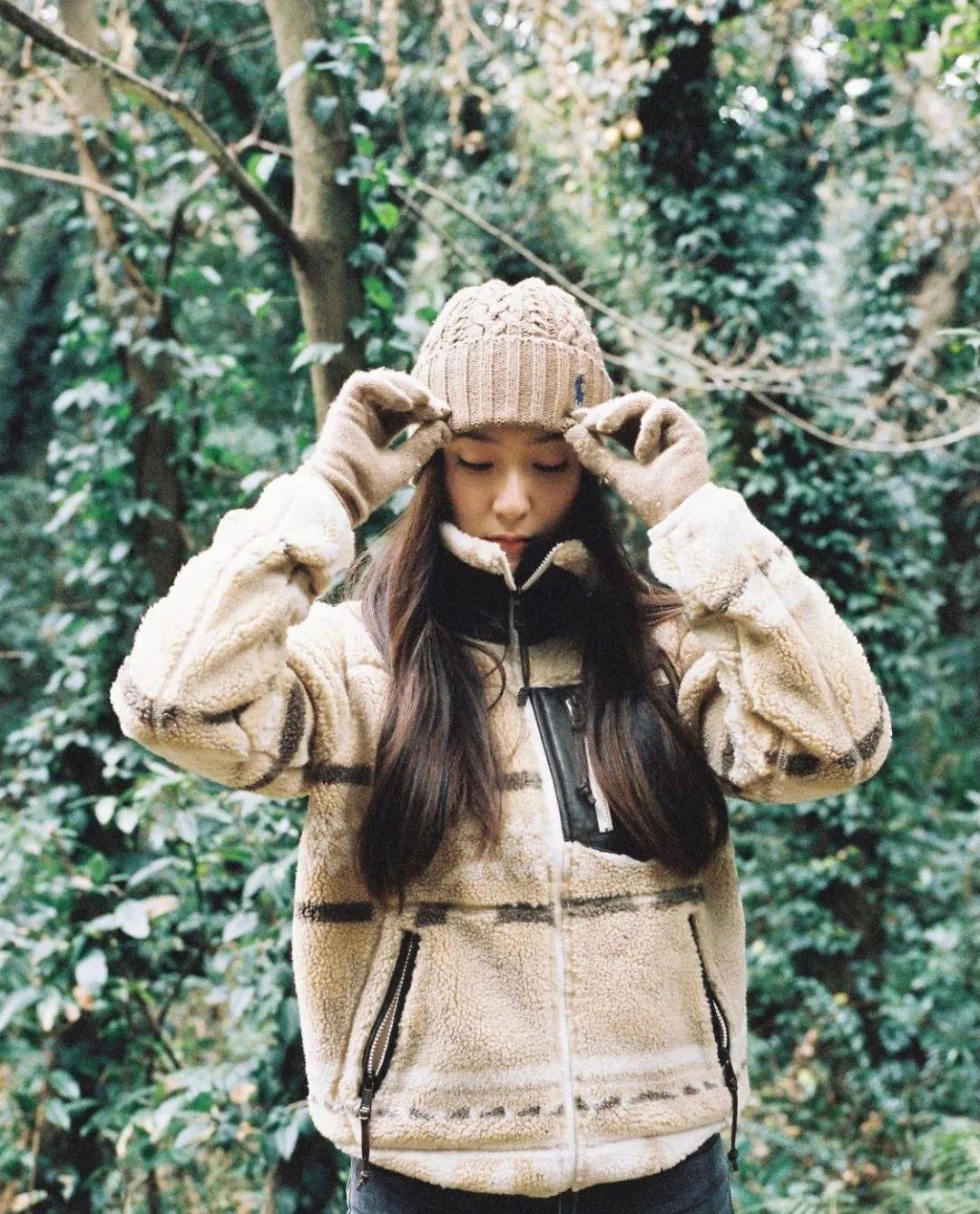 The sisters, who are five years apart, have the same beauty, but their styles are completely different; Like a black swan and a white angel, elegant and noble, cold and high-class. The audience saw their unique charm on stage and of course became interested in their daily life.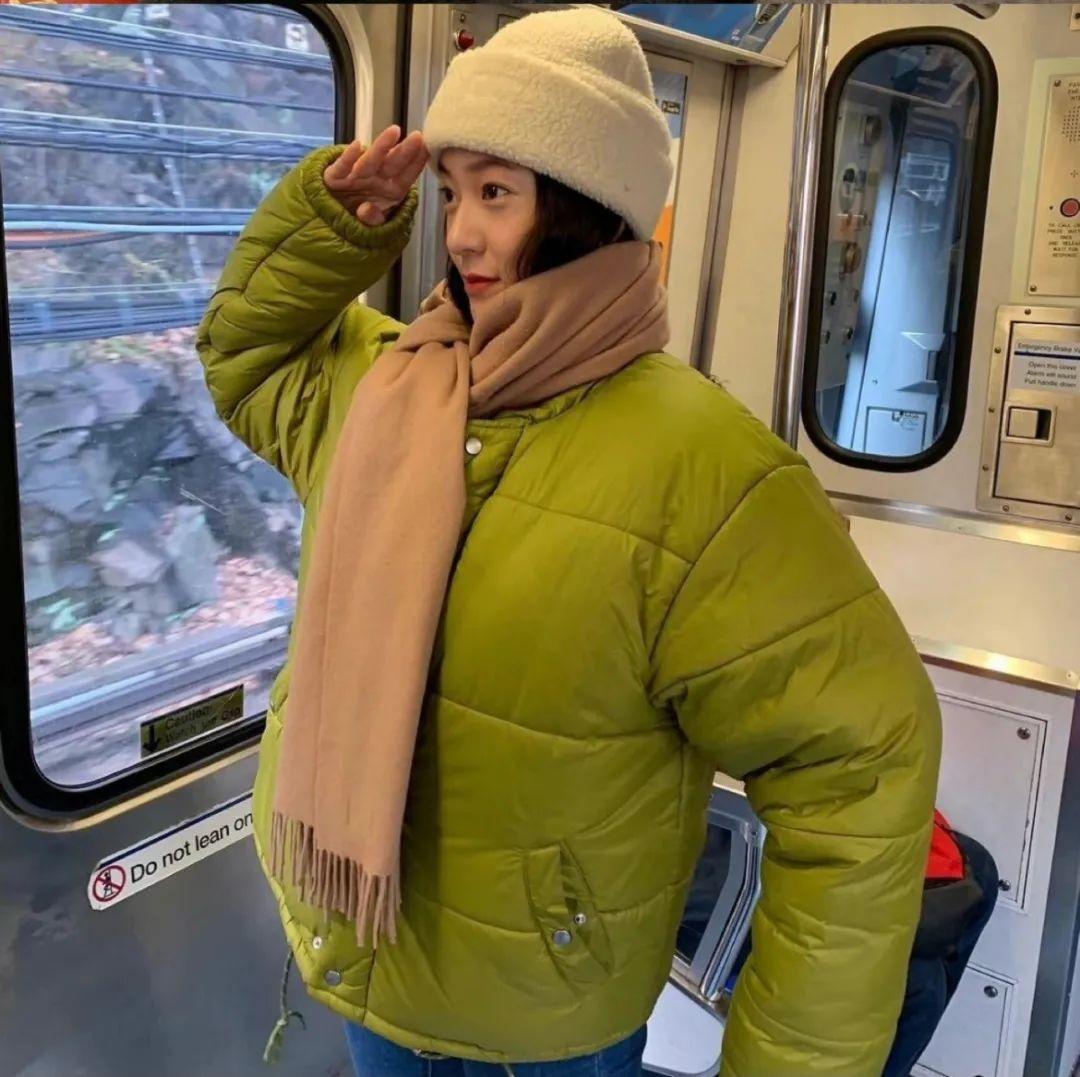 So the sisters, who have been following their own group activities and rarely in the same frame, filmed their first reality show "Jessica & Krystal" in 2014. The super co-production of a "sister control" and a "sister control" is interesting and interesting, and it has successfully circled a large number of top fans, setting the highest 50 million clicks on the channel at that time.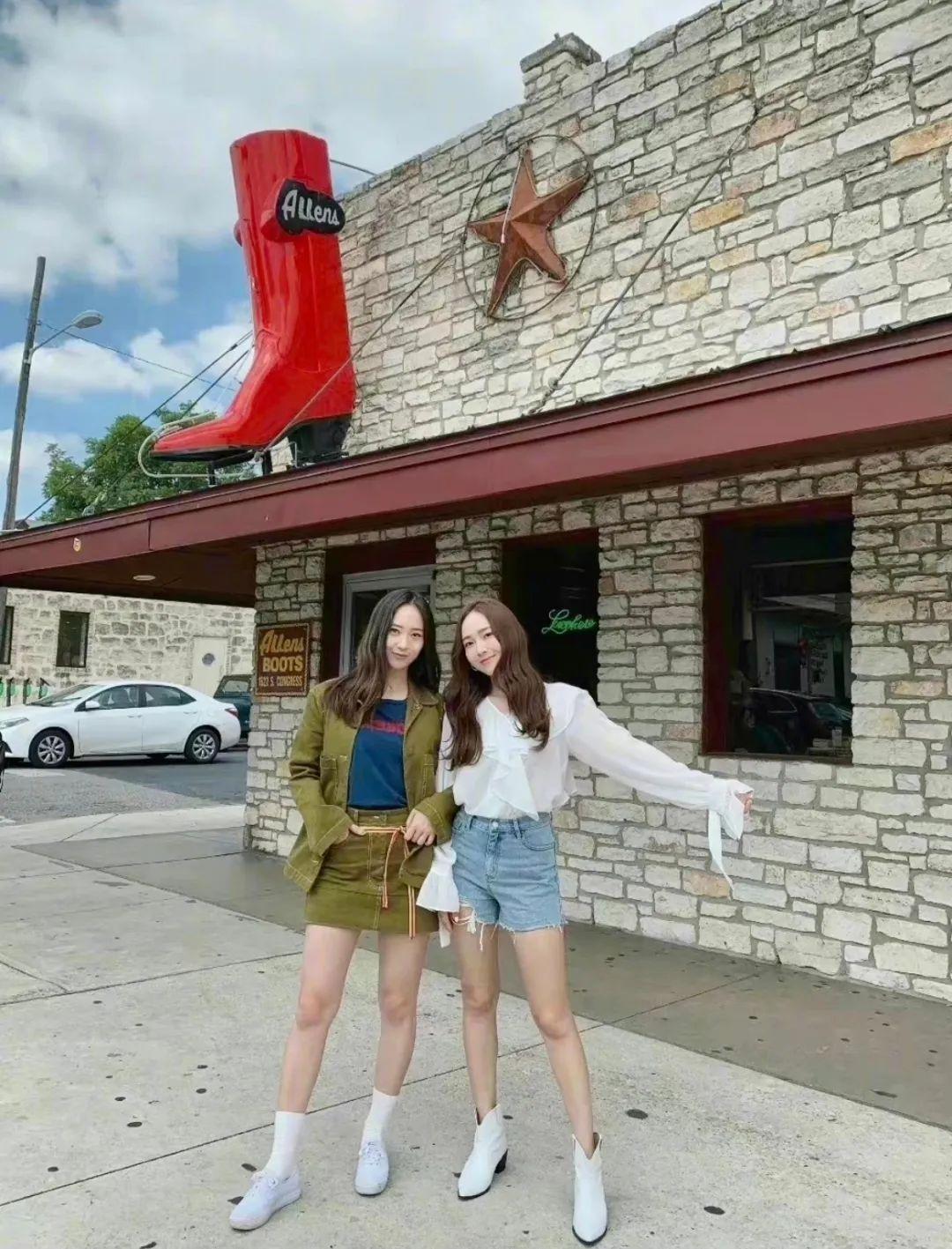 I still remember that year's show, watching sisters spend shopping together to teach dressing, playing together in beautiful houses, shooting pictorials in New York together, and cooking together to entertain friends. Become the sweet dream of how many adolescent girls "go up", and the editor also discusses with his little girlfriends about wanting to buy the same model in the show~
Seven years have passed, this year J&K also released the second season, fried a lot of "Ye Qing Hui", although the two sisters' current acting career direction has changed, but the state and appearance are more and more exquisite and mature, with their own personal characteristics full of fashion sense!
The Zheng sisters have a well-known "fashion physique"; Whether it was a reality show seven years ago or a few years ago, it is not outdated now, and the fashion never drops. Today, let's start with their street photography + private clothes, and come to a wave of "fairy sister flowers" winter wardrobe Amway!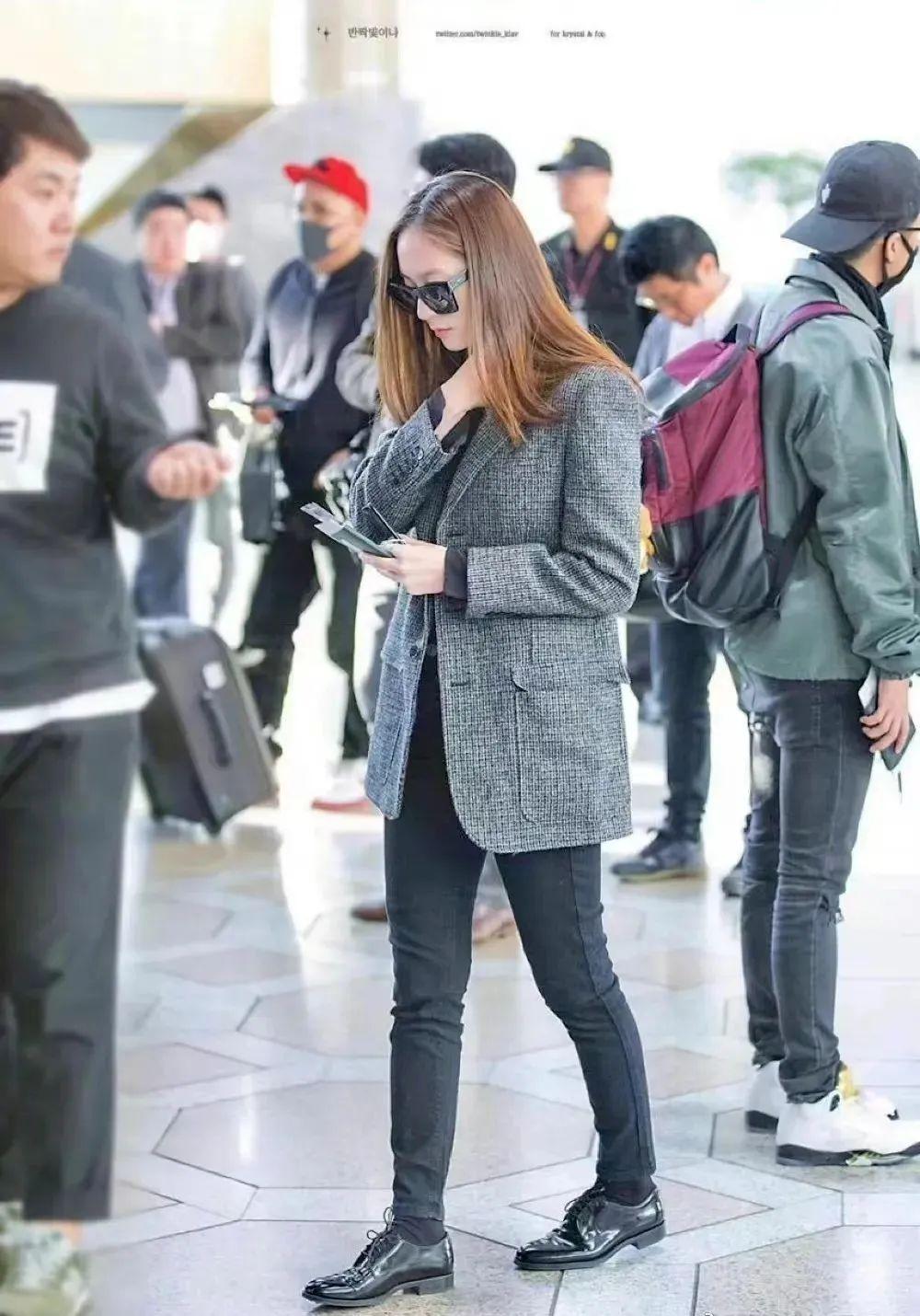 Elegant Lady Jung so-yeon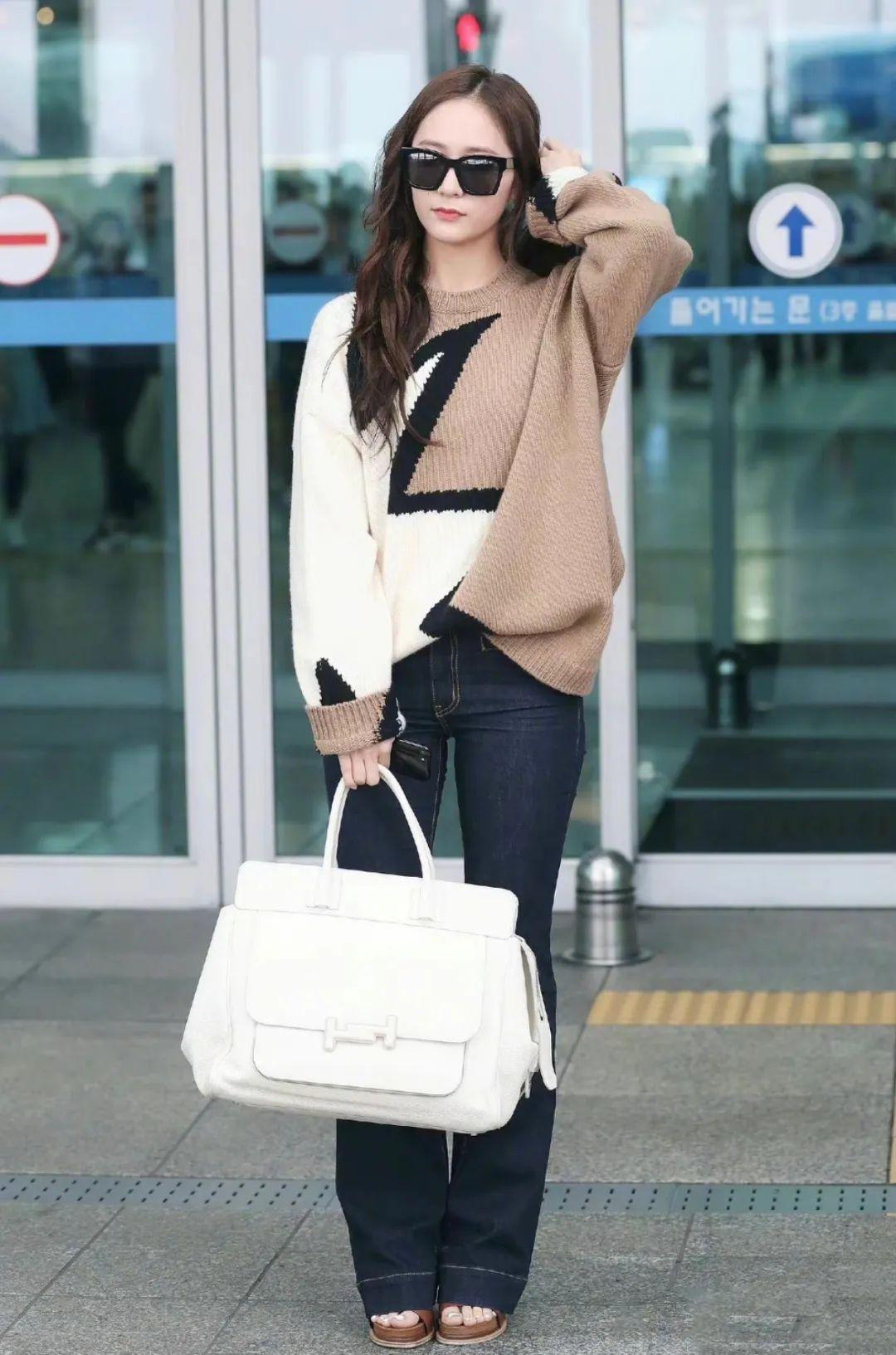 Jessica
The first is sister Jessica Jung so-yeon, "the pioneer leader of South Korean airport fashion", with good legs and small proportions, 162cm height often wears a two-meter aura (small exaggeration ~), Korean drama chaebol Qianjin is simple and does not lose the sense of exquisite tone, perfect interpretation of effortless chic.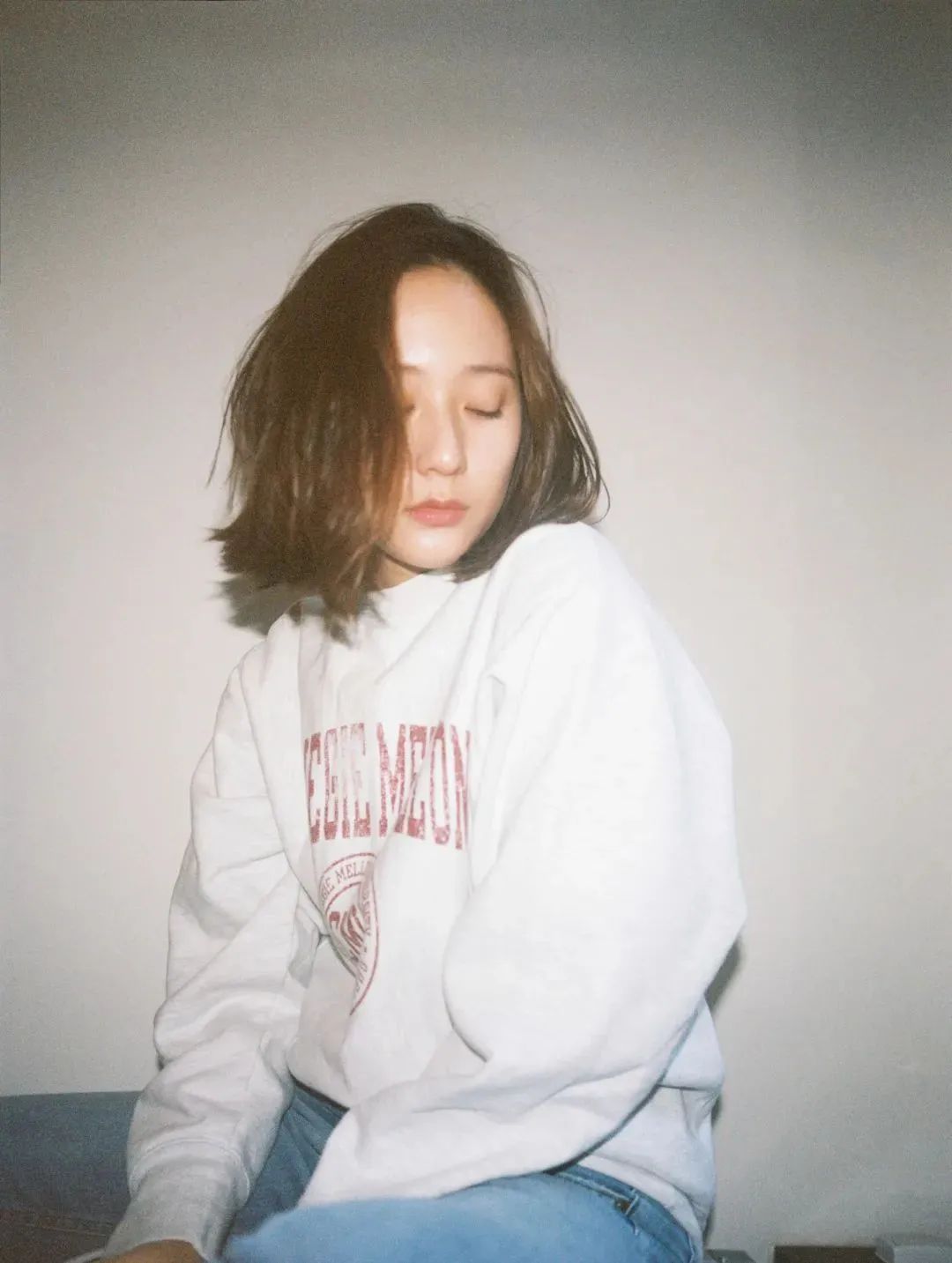 Sika's outfit is the most worthy example for white-collar workers in the workplace, capable and elegant. Casual suits are a must-have for beginners, right? The fine check will not give people a sense of seriousness and dullness, the ruffle detail of the shirt adds a sweet femininity, and with a versatile bag, the most beautiful scenery in the office is you~
Blue and white is a set of clean and high-grade universal CP, not sweet and not greasy and extremely refreshing, this short small suit also uses Xiuyan's shirt ruffles to synthesize the sense of formality, it seems to be a very ordinary style.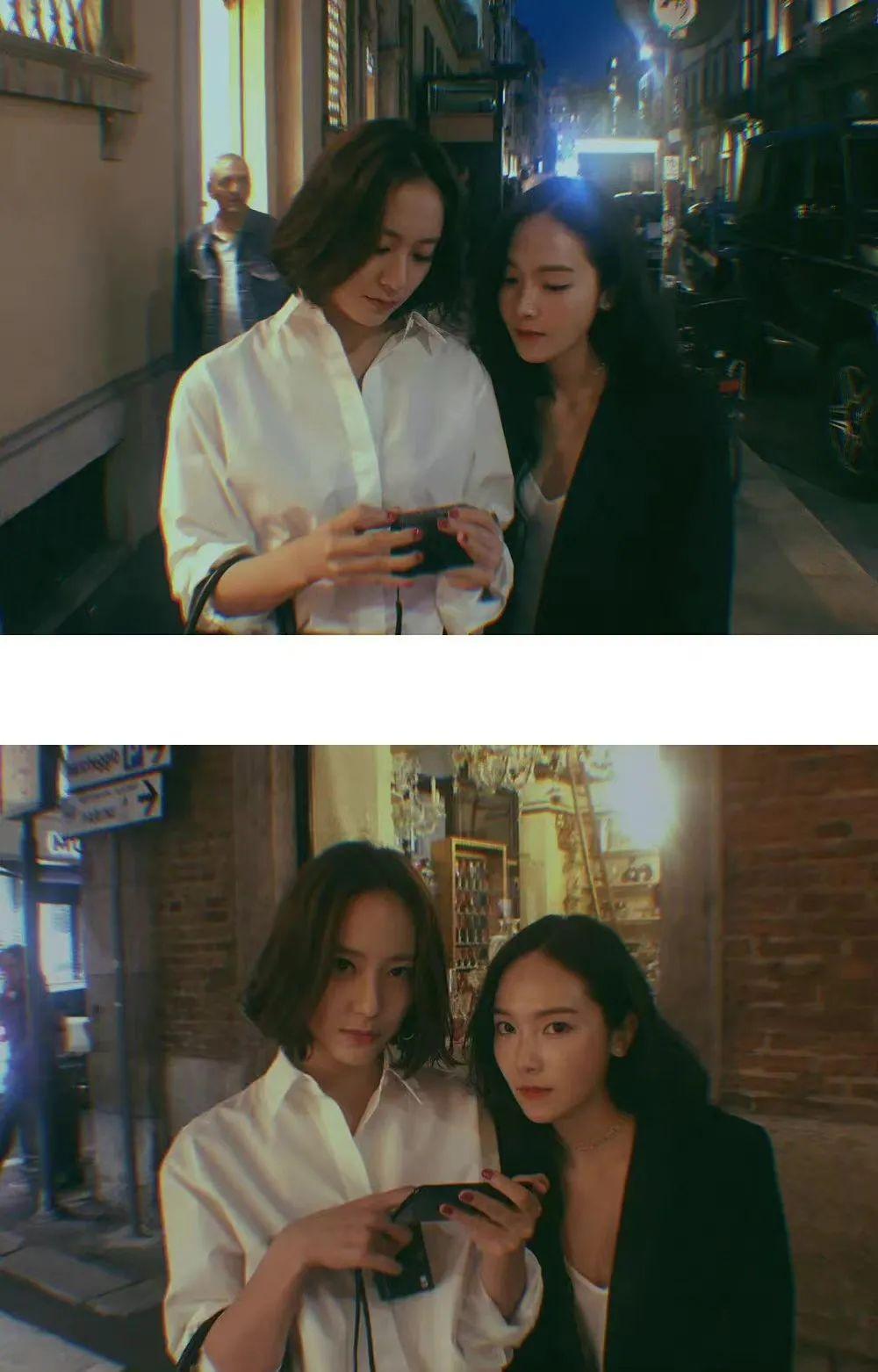 But use color matching to bring the basic pieces to life, fashionable, comfortable and refreshing in one!
Although so-yeon has a nickname called "Asaka" (meaning she only likes to wear light-colored clothes), is this picture enough to explain everything?
How could Xiuyan, who loves temperament so much, miss the "aura magic weapon" of All Black, the double-breasted suit with leather leggings is cool and capable, and the black and white panels of high heels increase the sense of tenderness.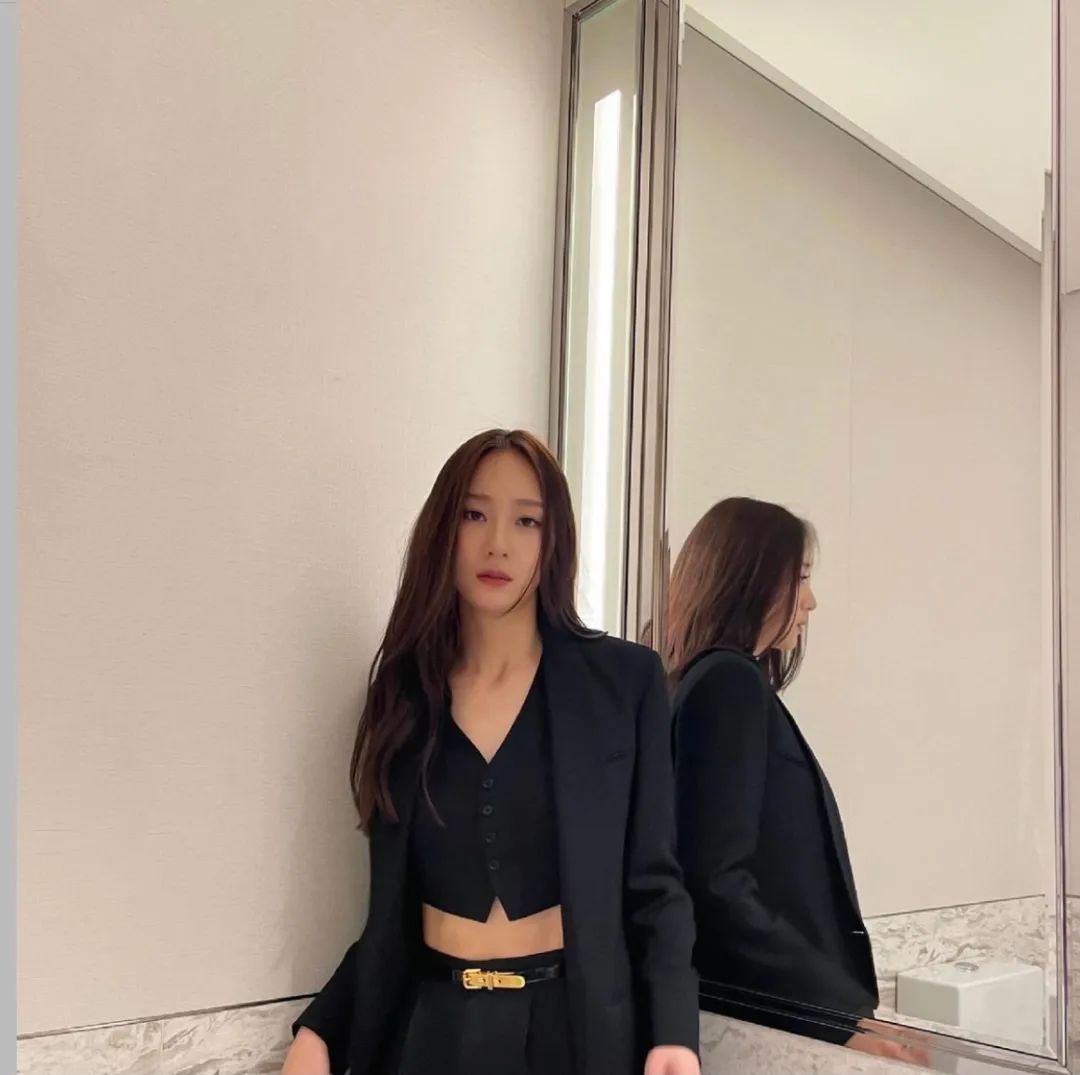 Jumpsuits are more suitable for small people than tall, and the caution of this set of Look is that from the back, it is still a casual sense of competence of gentle Konishi with denim pants, and it is more playful on the front, which will give people a bright feeling.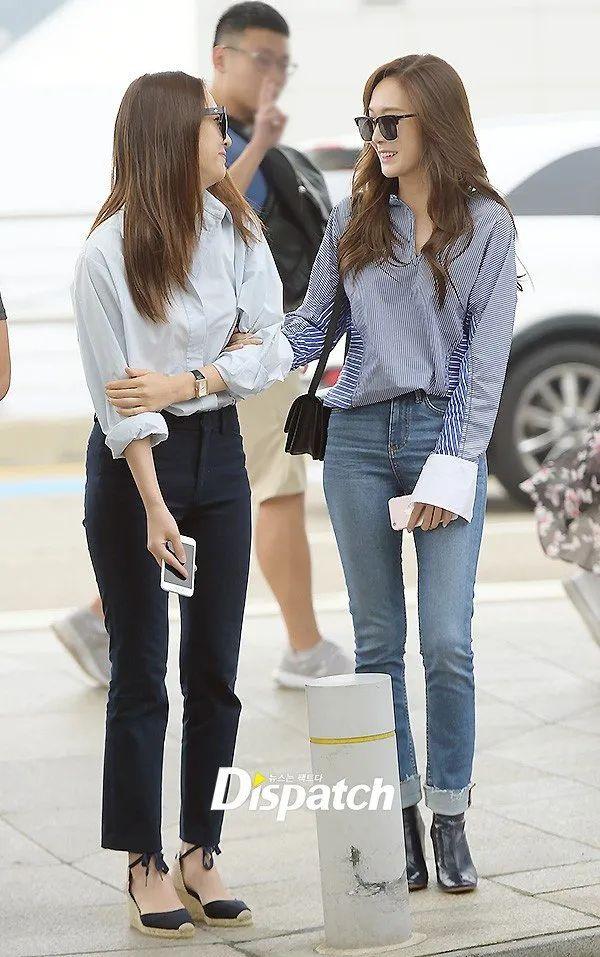 In winter, everyone can't give up their coats, less is more. Despite the price, Sika wears it to the extreme. It is the latter that everyone will choose in the face of the problem of "buy ten cheap pieces to wear one a week or buy a beautiful one for ten weeks", pay attention to the durability and texture of clothing, and a good coat can do it.
Does this lace-up coat have the feeling of a goddess Julie? This gray lace-up temperament model will be "noisy" if the colors are too mixed, the basic model should be "complicated", and the popular model should be "simple to wear".
Does the cool Sika also have a different atmosphere~ In addition to the long coat that is indispensable for keeping warm in winter, Sika in normal weather chooses a short jacket, paying attention to the high waist line and bare ankle details at the top and bottom; Wear it over your trousers and cover it with a short coat. It can also hide meat and show leg length. Any small cutie who doesn't get this way of wearing it will be sad OK?
The same way of wearing is a soft and sweet top, and the puff cuffs of the personality are added to emphasize the upper body. The trousers are embellished with holes and frayed edges, casual and casual.
The high neck that so-yeon likes has several characteristics: the pipe collar, very narrow, it is refreshing, smart and dashing. This camel turtleneck is very tasteful. Calm and elegant, if you wear a black suit or a small fragrant jacket outside, it will be a good choice.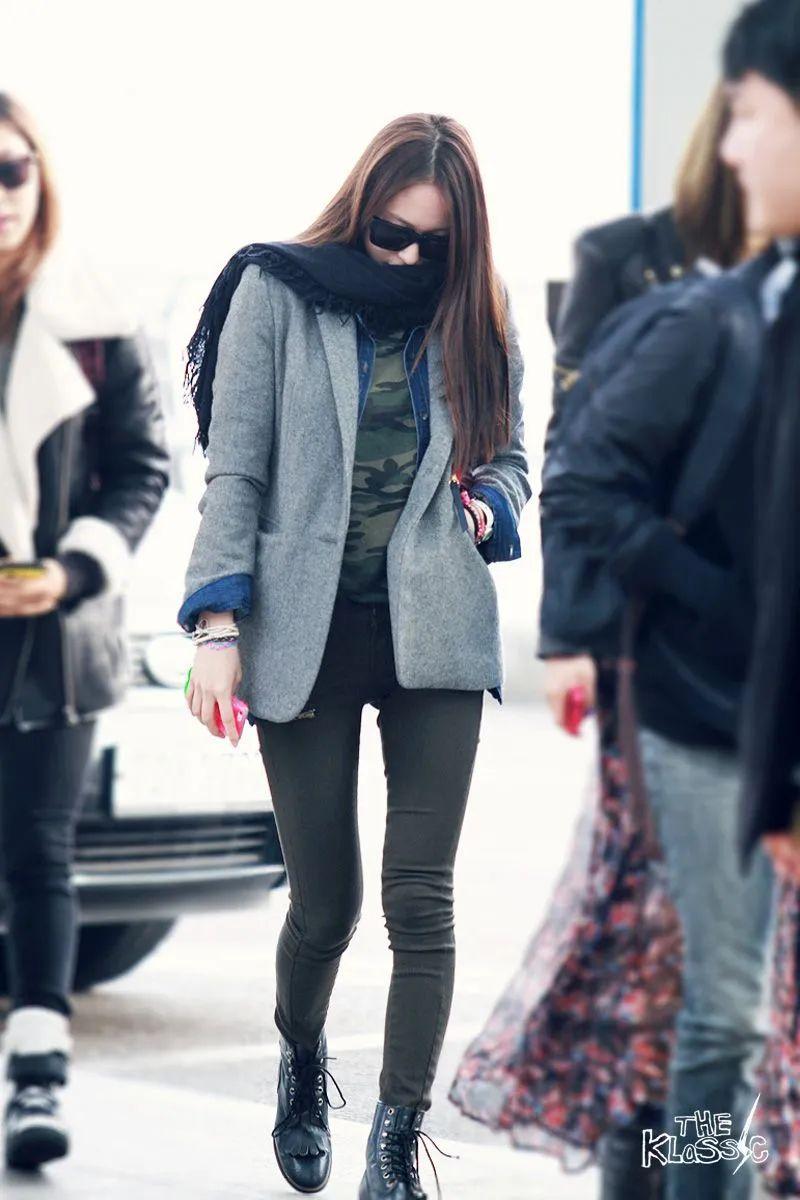 This outfit is very gentle and intellectual, whether worn at work or on a date! Elasticated and unified. A checked jacket or blue bag or white booties are the finishing touches, adding a lot of points to a beautiful look.
Came to daily private clothes, we can be regarded as a "summary summary" of the various showy-style autumn and winter outfits in front, short jacket + thin underwear + denim small leg pants Finally with a pair of light high-heeled boots and a love bag ~
Looking at similar clothes, it seems that it is boring to see too much, but in fact, it is very good to find a style that suits you, and practice the truth!
Sika's INS can be described as "Bai Fumei's wardrobe guide", it seems that it is just inadvertently carrying another limited bag, but in fact, the whole body is a high-grade "limited edition", and the layering of matching is also arranged very well, which is pleasing to the eye ~
The pink sweater Xiuyan from the "Sister-in-law" family is also beautiful, and the combination of black items is super suitable, and she rarely tries bright colors, she is more cute than usual elegance haha.
A set of super girly "blue and white match" ~ Sika's favorite "little white pants" with a sweet pattern sweater, the same color checked beret is even more playful, the heart is bursting!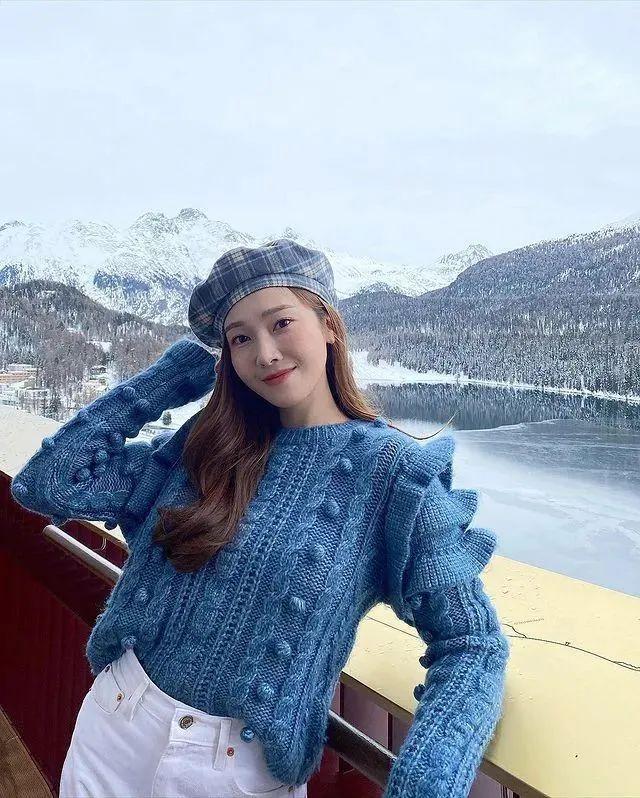 Today's sister Zheng Xiuyan, in addition to her well-known identity as a singer, has also become a YouTube blogger to record her vacation travel and daily life flying all over the world. Created his own brand "small division" Blanc & Eclare, let us see a more vivid Jessica!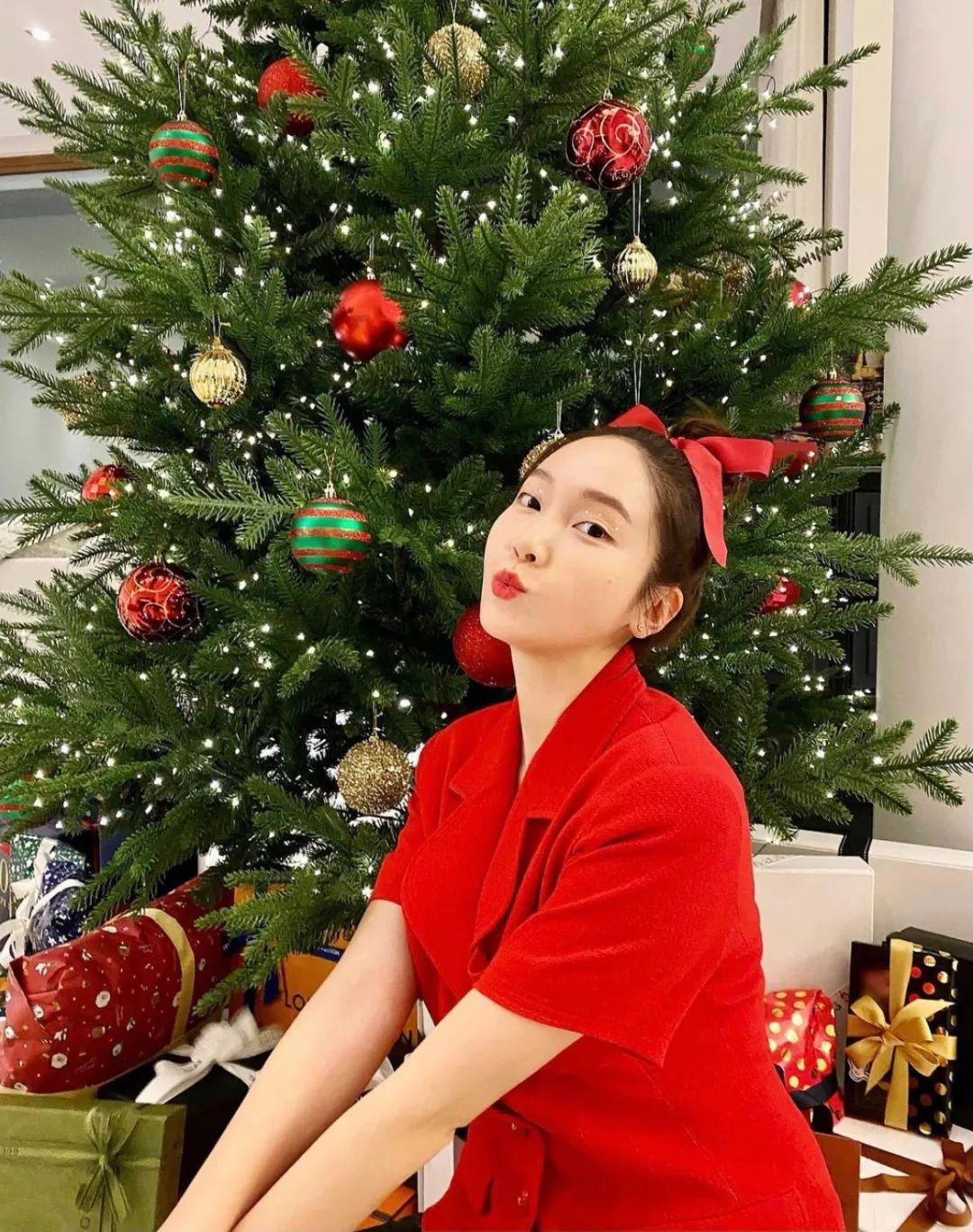 Cold and cool girl Zheng Xiujing
Krystal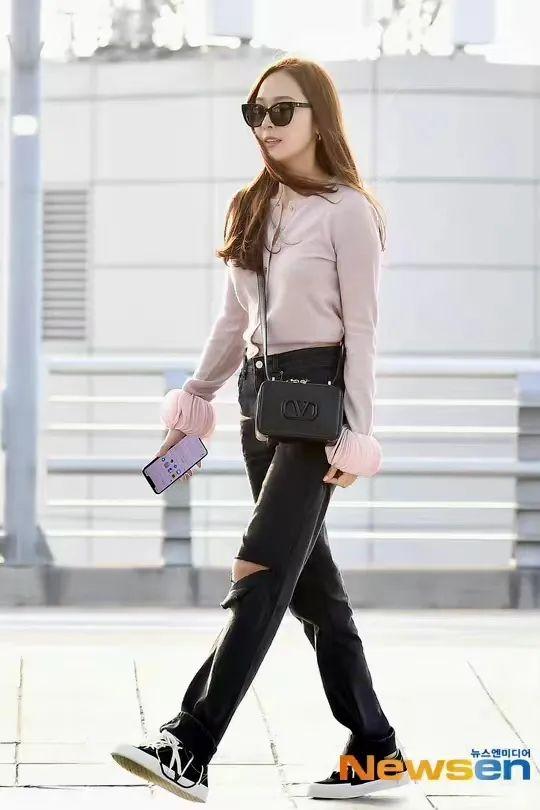 Next is her younger sister Krystal Zheng Xiujing; "The original girl group Ace", 165cm tall, the proportions are also very good. Compared with the sweetness of her sister, her sister is a very simple cold texture.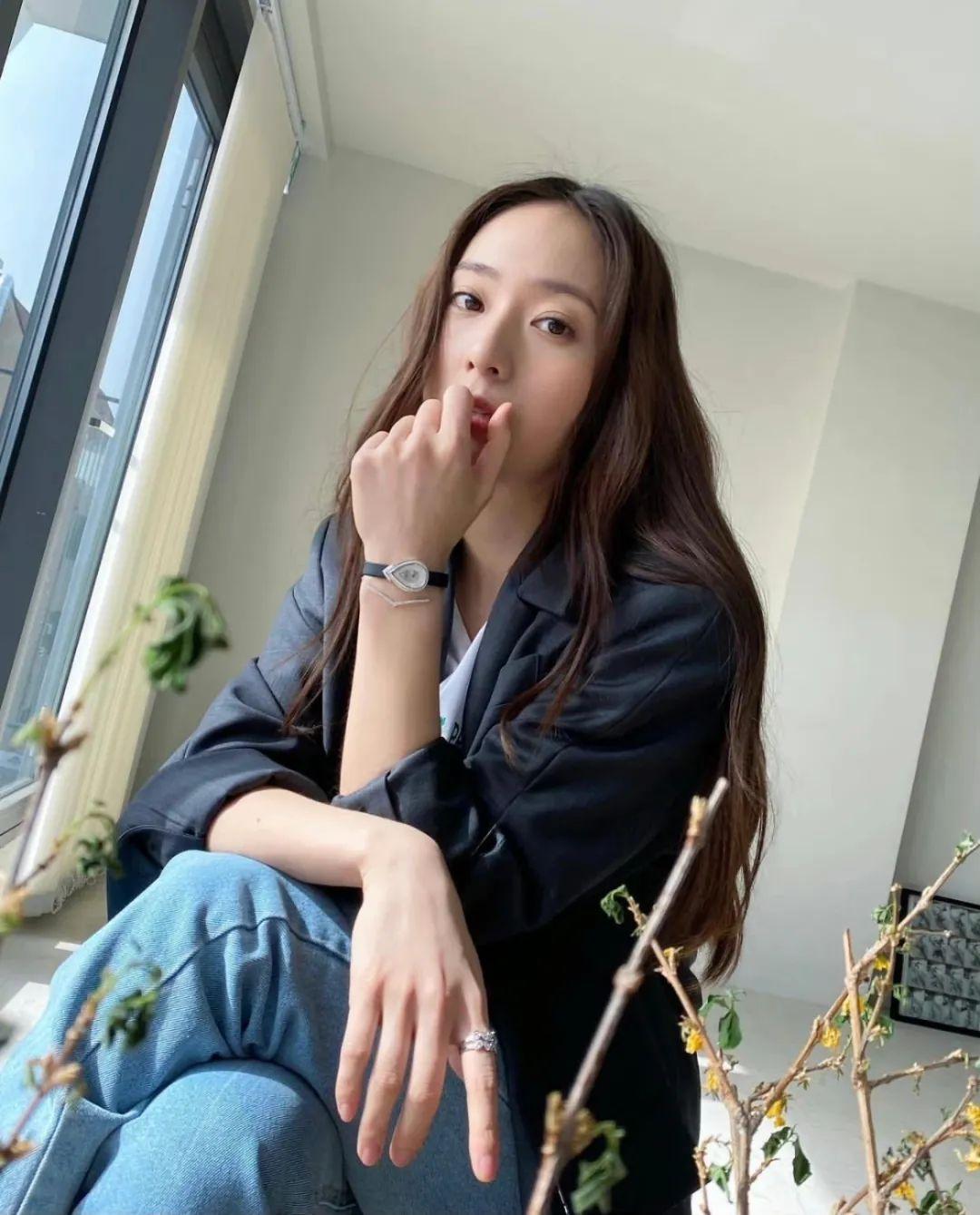 Xiujing's classic street photography must be "cool and cool" at the beginning! Is there a combination of youthfulness and literary sense? The casual cold feeling gives people a dragging and attractive feeling~
Neutral colors such as blue and black and blue gray are Xiujing's favorite, gray tweed suits with blue striped shirts, clean and simple without aggression, and with an alienating atmosphere, workplace whites can learn it right!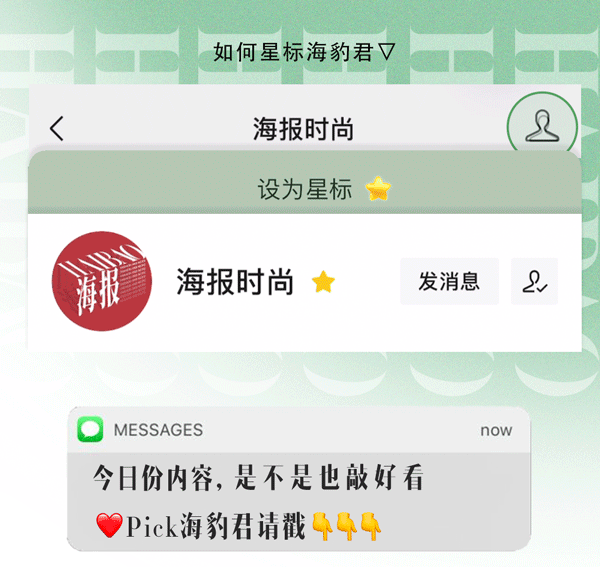 It's all a combination of cool colors, full of neat coolness. My sister also likes to wear a short coat to lengthen the proportions like my sister, but Xiuyan uses white and light colors, and Xiujing is "one black to the end", so the sister is sweet and the sister is handsome, completely shaping the two charms.
It is rare to see Xiujing wearing warm colors, and even if she does, it will have a retro dark tone. For example, the dark burgundy scarf is matched with All Black, which is frank and literary.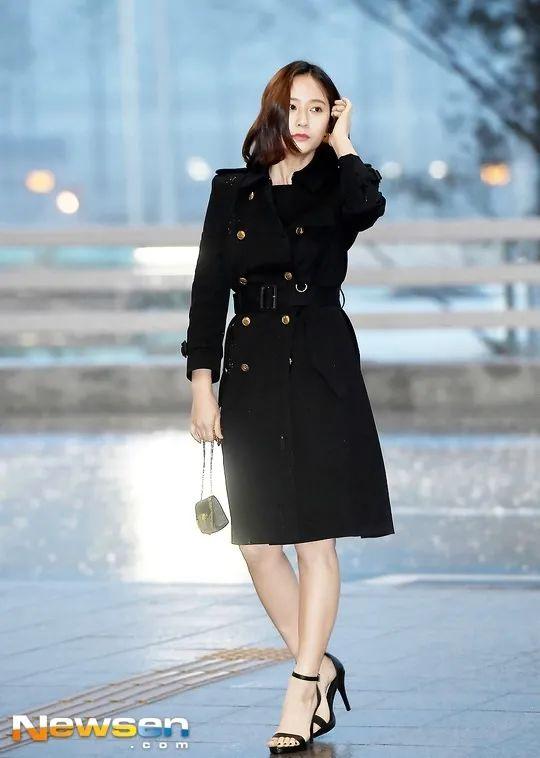 If you want to create a cold and handsome, distant cool wind, blue + gray is a set of entry-level classic colors, and there is no need for a large area of color matching, with blue as the main item, the overall atmosphere will be more advanced.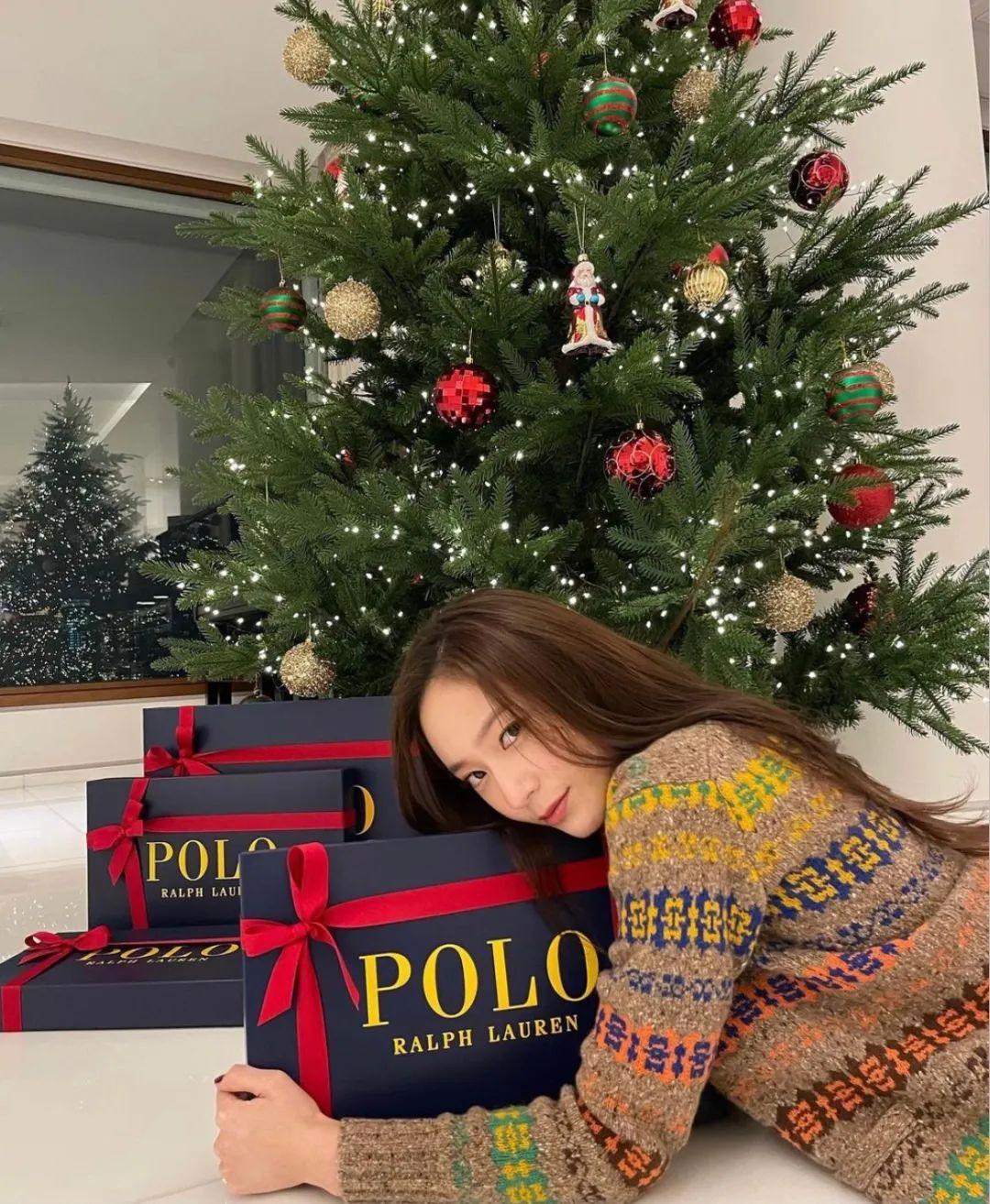 Xiujing's suit is basically a loose version of straight lines. Houndstooth + tweed British and classical. The oversized fit can help the pear-shaped body to cover the crotch and thighs. Not picky, very durable!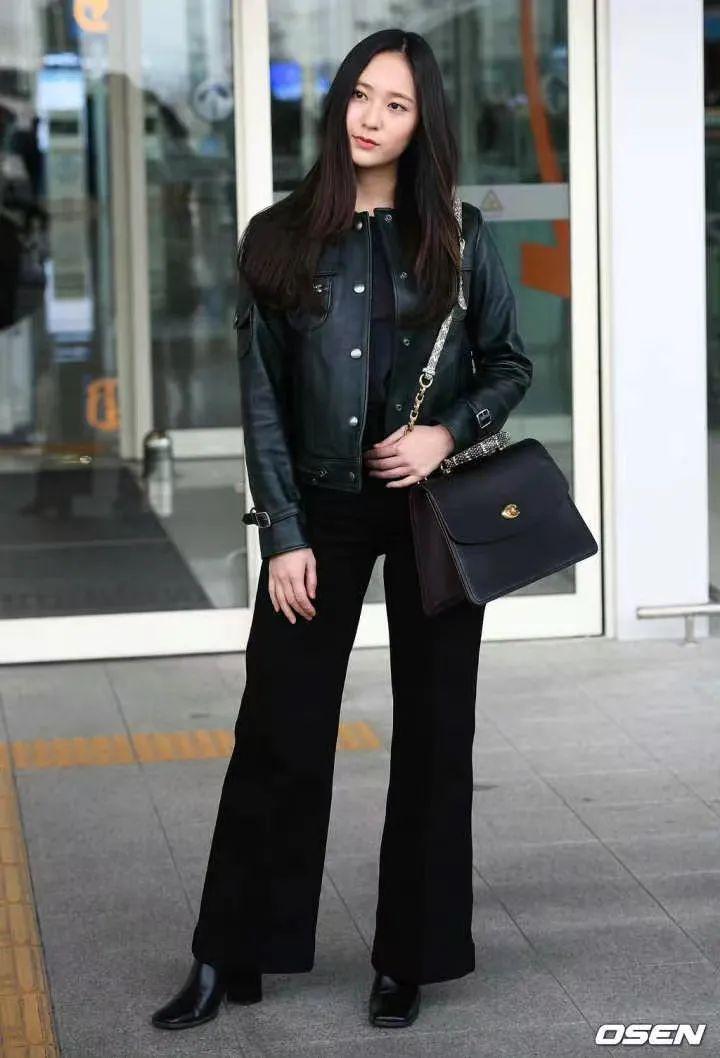 This coffee-colored suit has a more retro literary feel, casual fit, navy blue leg pants and booties are low-key and versatile. Therefore, Xiujing also wants to use a bright bag to enhance the vitality, haha is that the bag type is slightly inconsistent ~
If you want to say that sassy and heroic, how can you lack leather clothes? Xiujing's short leather jacket, because there is not too much ostentatious design, so use a pair of black flared pants to increase the visual sense, smart and neat.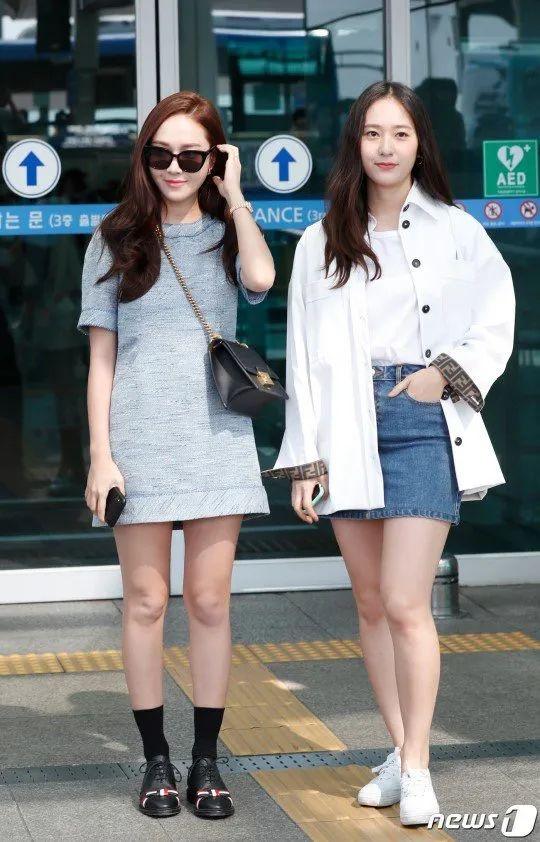 "High Cold Girl" doesn't have to be limited to basic items. "A little more than the basics" is also a good rule of choice. The printed sweater does not add too many items, the large bag that contrasts with the sweater is refreshing and simple, and the playful "small wool roll" is changed according to the clothing atmosphere, and the aura is not reduced while being casual!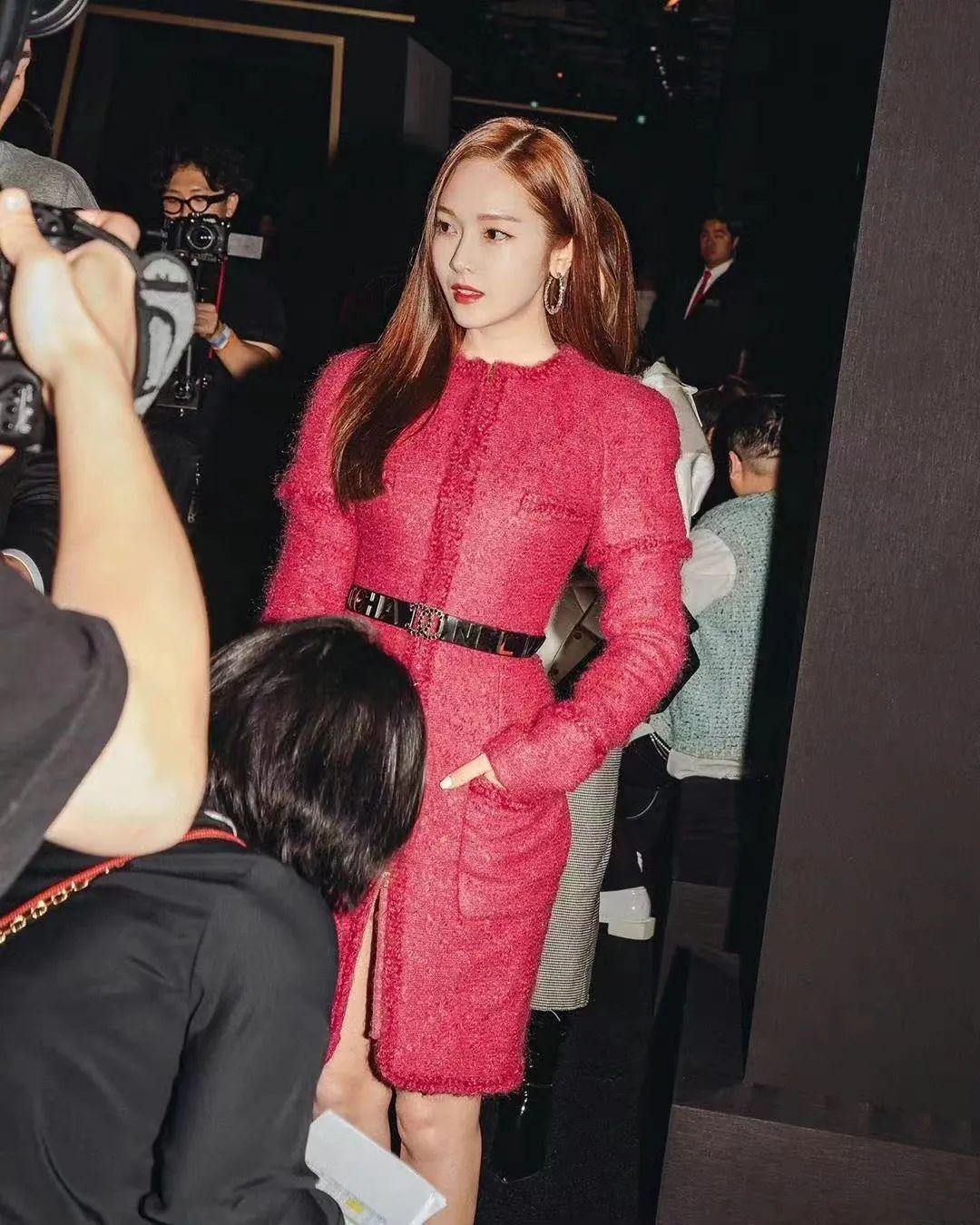 "Cold Royal Sister Style" also has a unique charm! The classic double-breasted trench coat, Xiujing wore it as a dress, especially Xiujing was still slightly curly short hair at that time, it was really very tasteful.
Looking at the pants a lot, in fact, Jing also wears short skirts. Primary color denim with a variety of sweaters and a coat, Xiujing's body chose lake blue and deep burgundy, very "retro literary film heroine" atmosphere, good looking.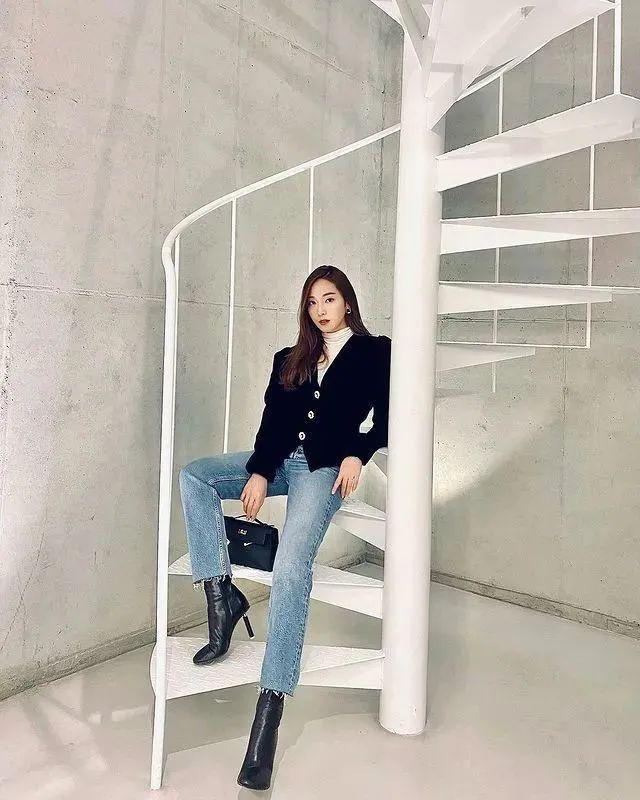 So don't think that the body will look good if you are in good shape, the point is to promote the strengths and avoid the weaknesses~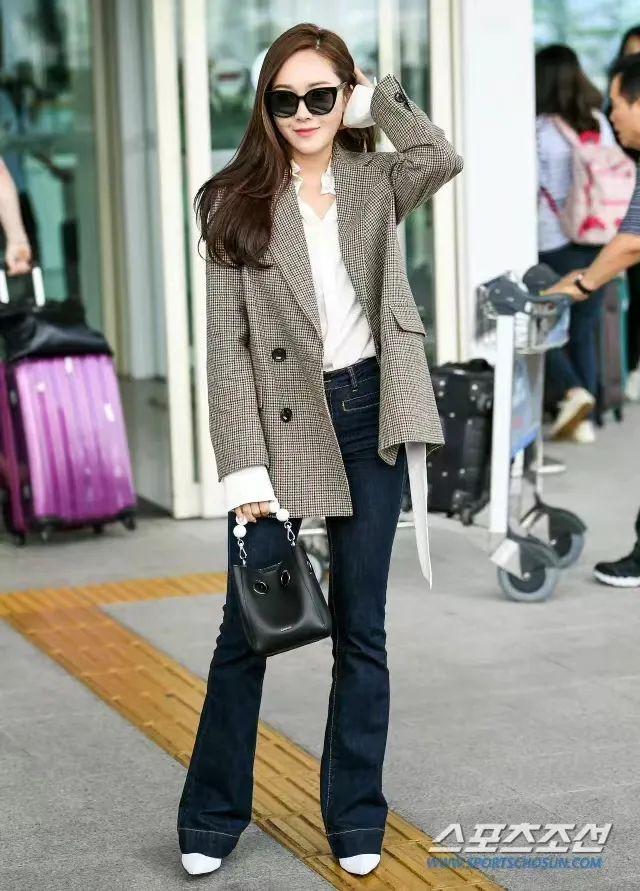 Xiujing's daily private clothes blend American casual and Korean Athflow style just right, and the highly utilized black suit is simple and neat, and the spontaneous temperament is a "heartbeat signal" for anyone who looks at it.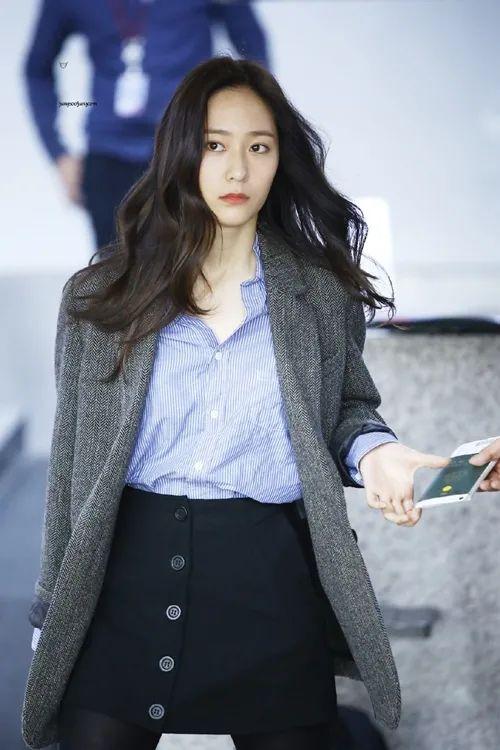 Sika mentioned in JK in the first season that her sister likes boys who wear stripes and look particularly clean. The younger sister who also wears stripes is also very refreshing and clean, which makes people love it, and the fresh blue stripes are the first choice for commuting!
The indispensable printed sweatshirt and Xiujing of American retro are also super suitable, and the most eye-catching point of the cool temperament is that it does not need any decoration at all, and it is simply good-looking.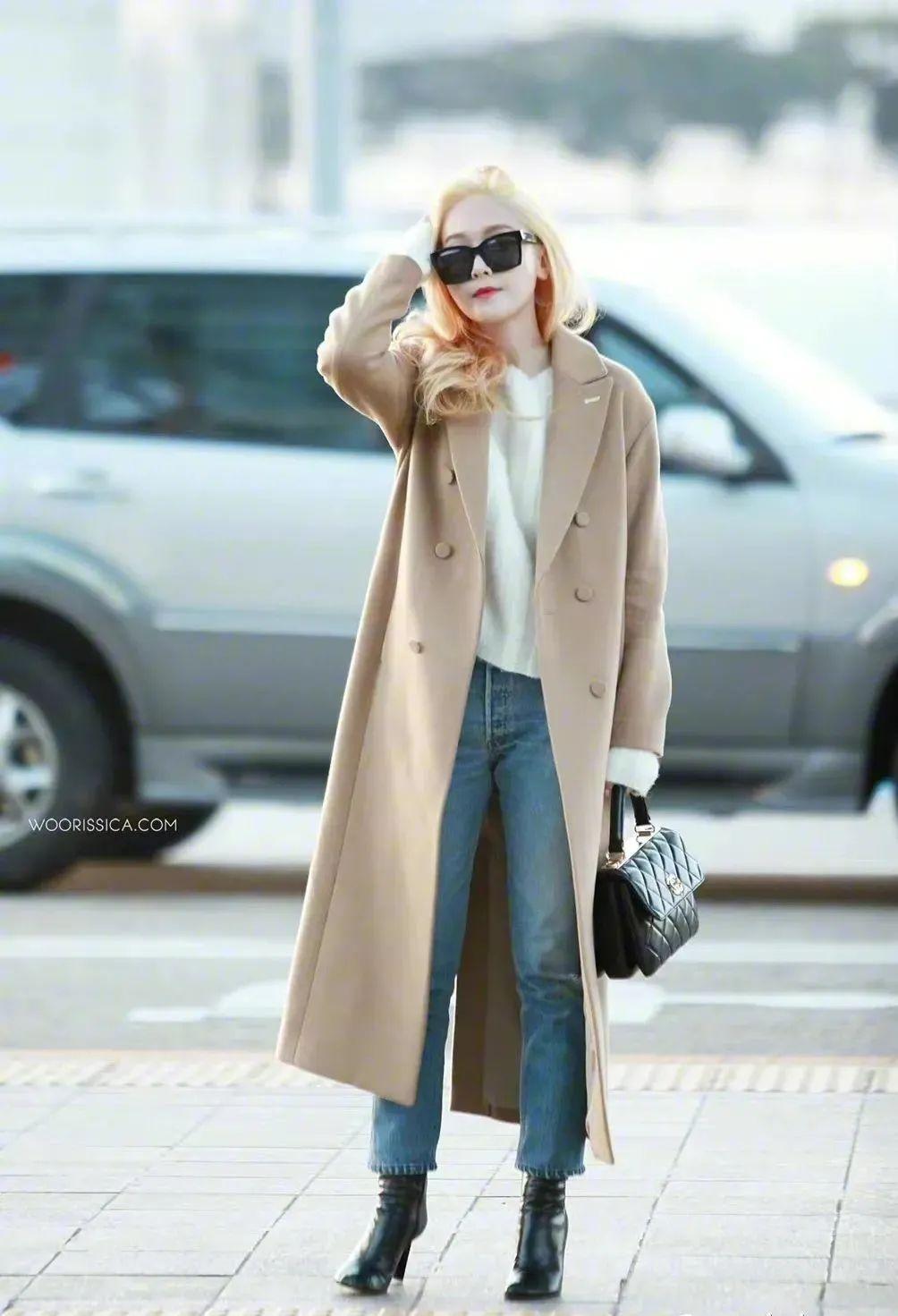 Unadorned temperament beauty is low-key beauty, but maybe adding a red lip and a slightly sexy suit will also transform into a bright beauty full of aura, Jingjing can really bring us different surprises.
As a representative of the "cold-faced beauty", Xiujing's quiet and restrained character has created a different literary and retro style, shooting a unique sense of story atmosphere.

In order to break the dullness in autumn and winter, bright items also have a market~ Only love the cool color Xiujing chose the fresh and energetic avocado green, wearing it automatically to become cute!
With popular Korean dramas such as "The Heirs" and "Witty Prison Life", she has successfully transformed from a popular female idol, a popular female idol, a girl group with both popularity and strength, and her fashion expression is also good, and the covers of major fashion magazines and Ralph Lauren's brand ambassador have been won by her.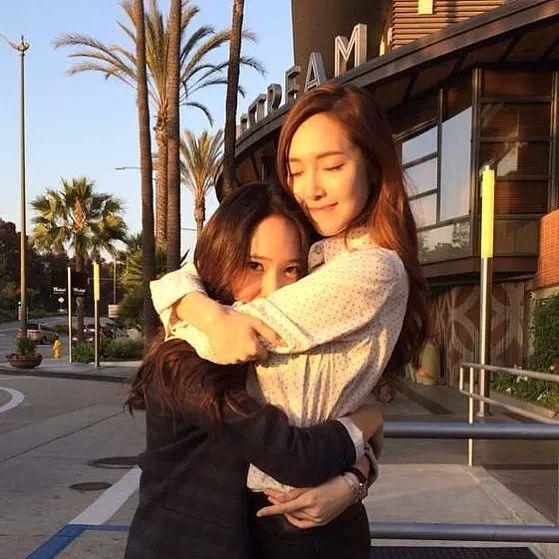 The fashion CP sense of the Zheng sisters
Jessica&Krysta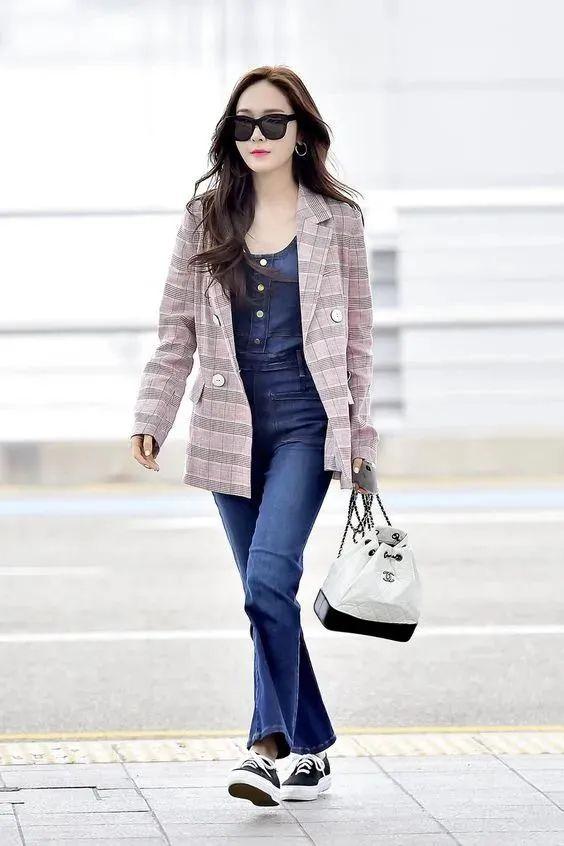 l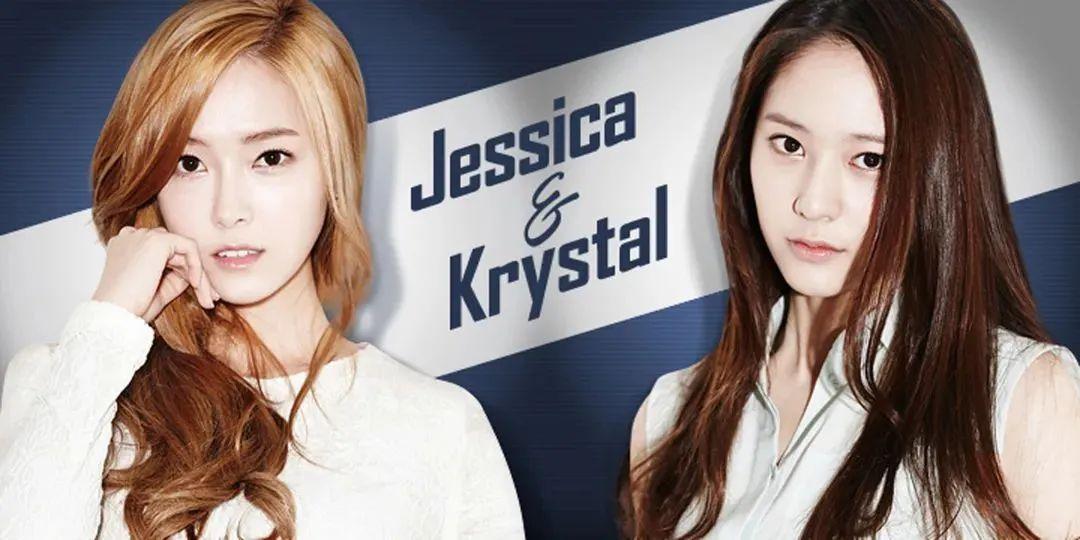 The sisters also have airport street photos together, which are simple and casual daily styles, which can also highlight the completely different dressing styles of the two.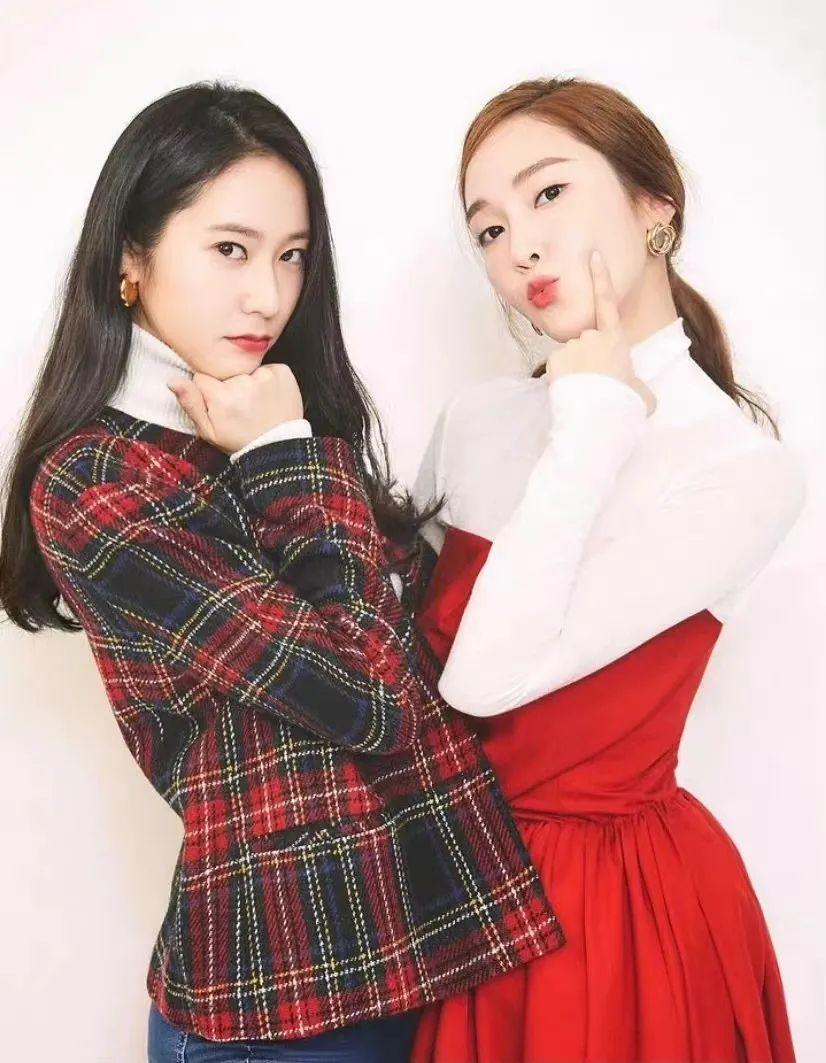 The sisters are all well-known shirt lovers, the sister favors more delicate small details, and the younger sister adheres to the fashion attitude of "minimalism is extremely beautiful", each with its own highlights!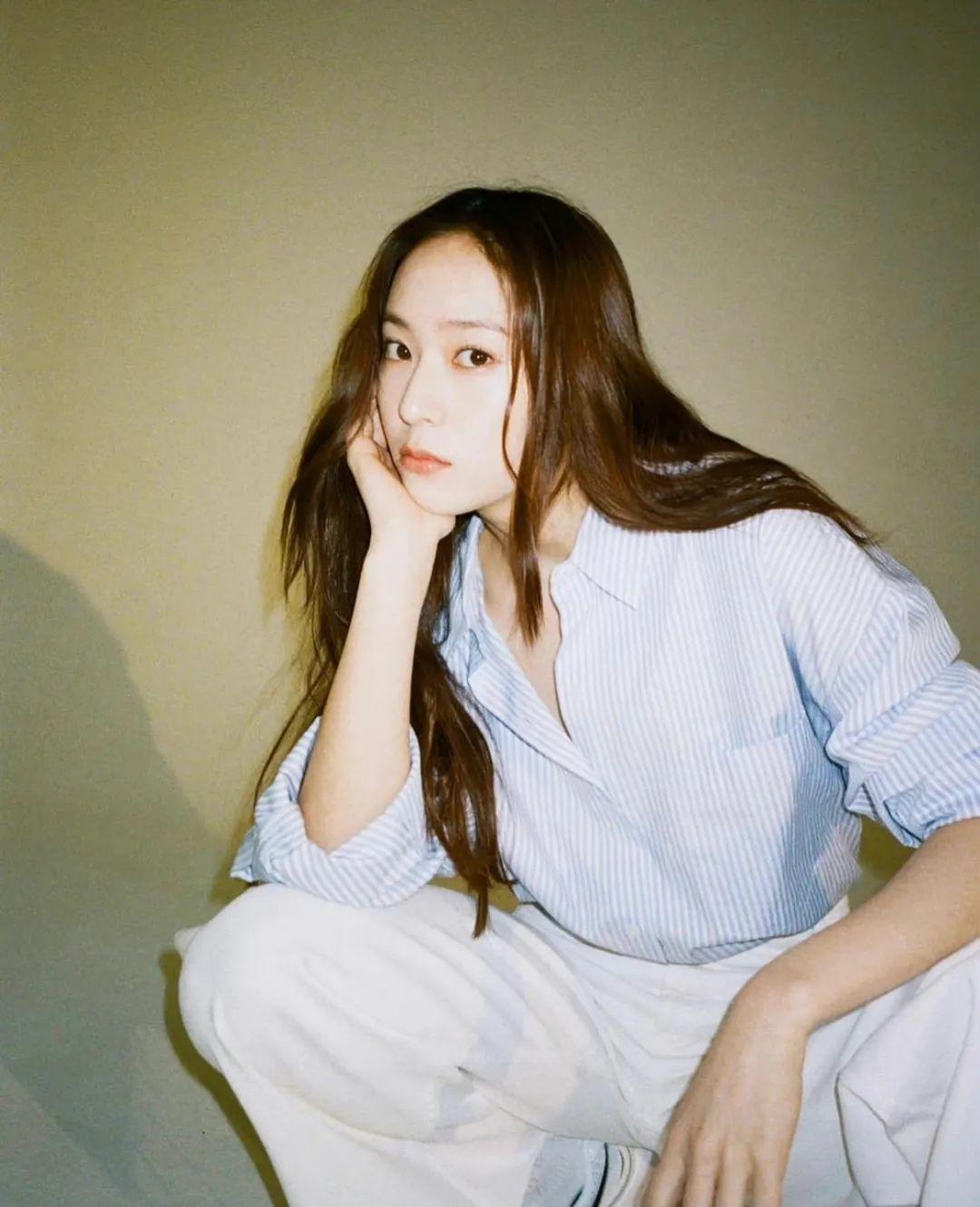 This group photo can be regarded as the most discernible photo of the style of the two, you can see the different personalities, but you can also see that the pursuit of "comfort is fashion" between the two, do not deliberately follow the trend and catch up with the trend, suitable for themselves is the most important.
Whether it is black or white, the elements and colors of the outfit complement each other, if you want to wear texture, reduce greed, and carefully pile it up!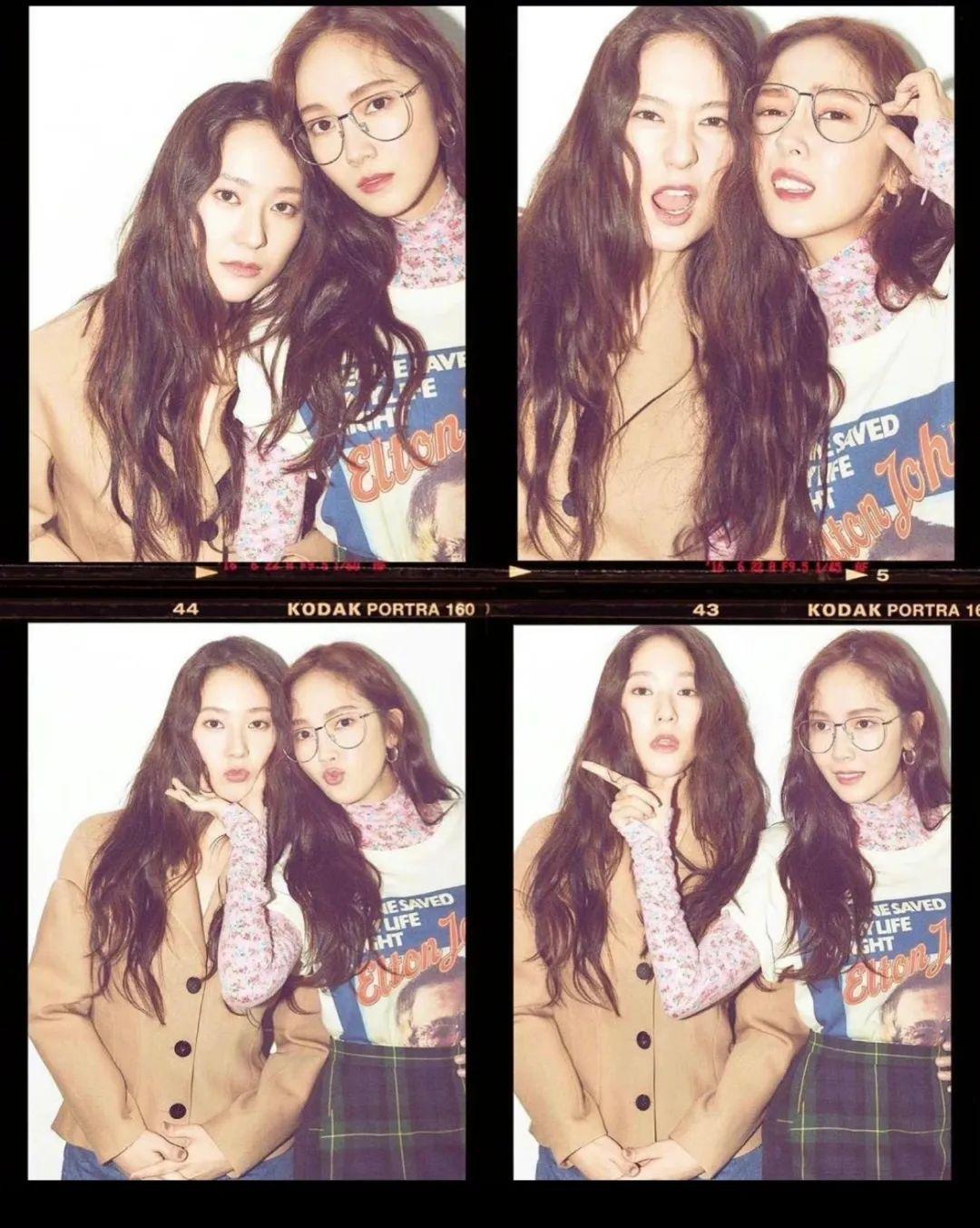 From the "high-value sister flowers" who broke into Korean entertainment together, to now hand in hand and become the darlings of the entertainment industry and the fashion industry, this pair all seem to live what they want, leaving the "personality" and finding a style.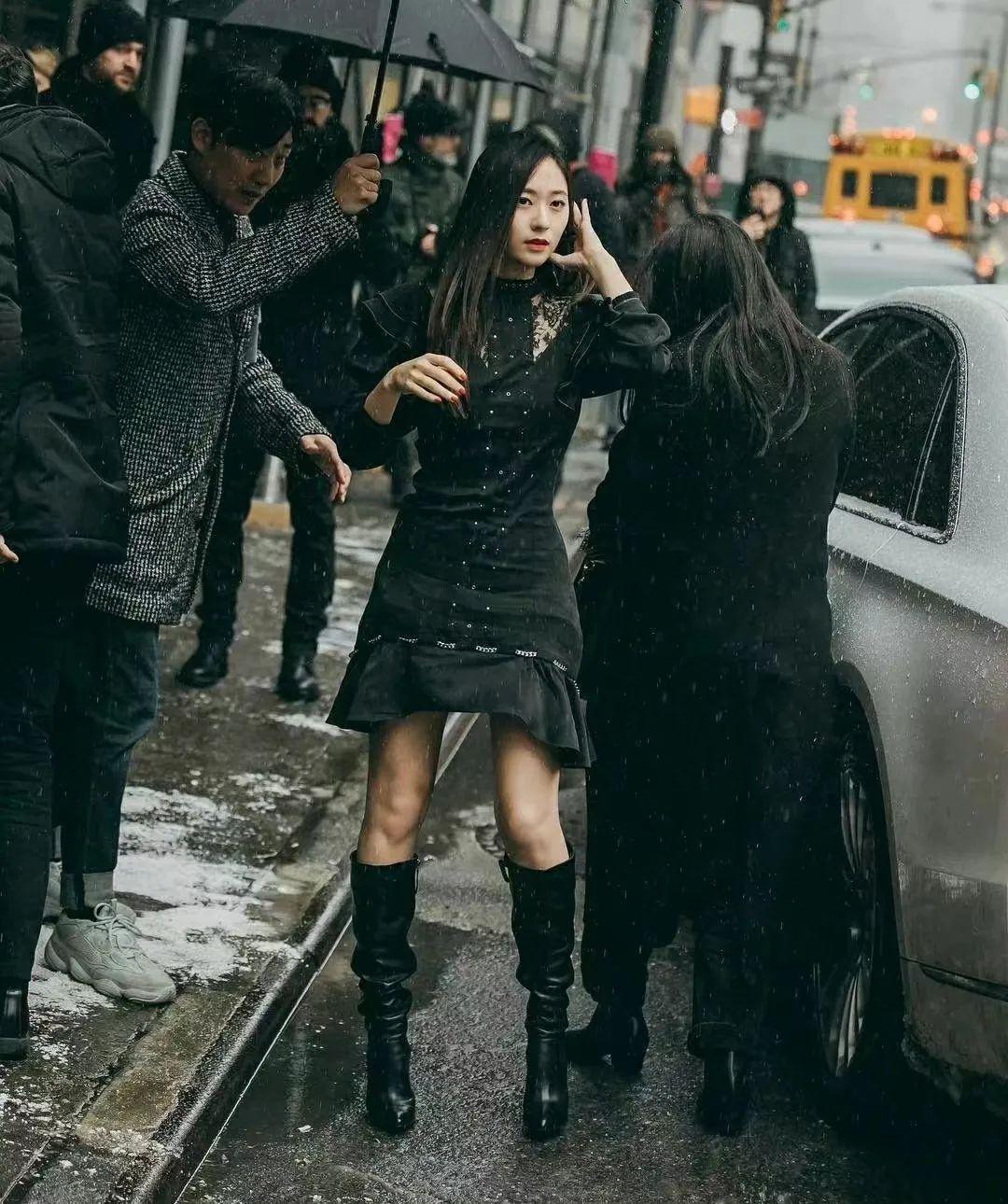 Finally, the editor made a small questionnaire: since the sisters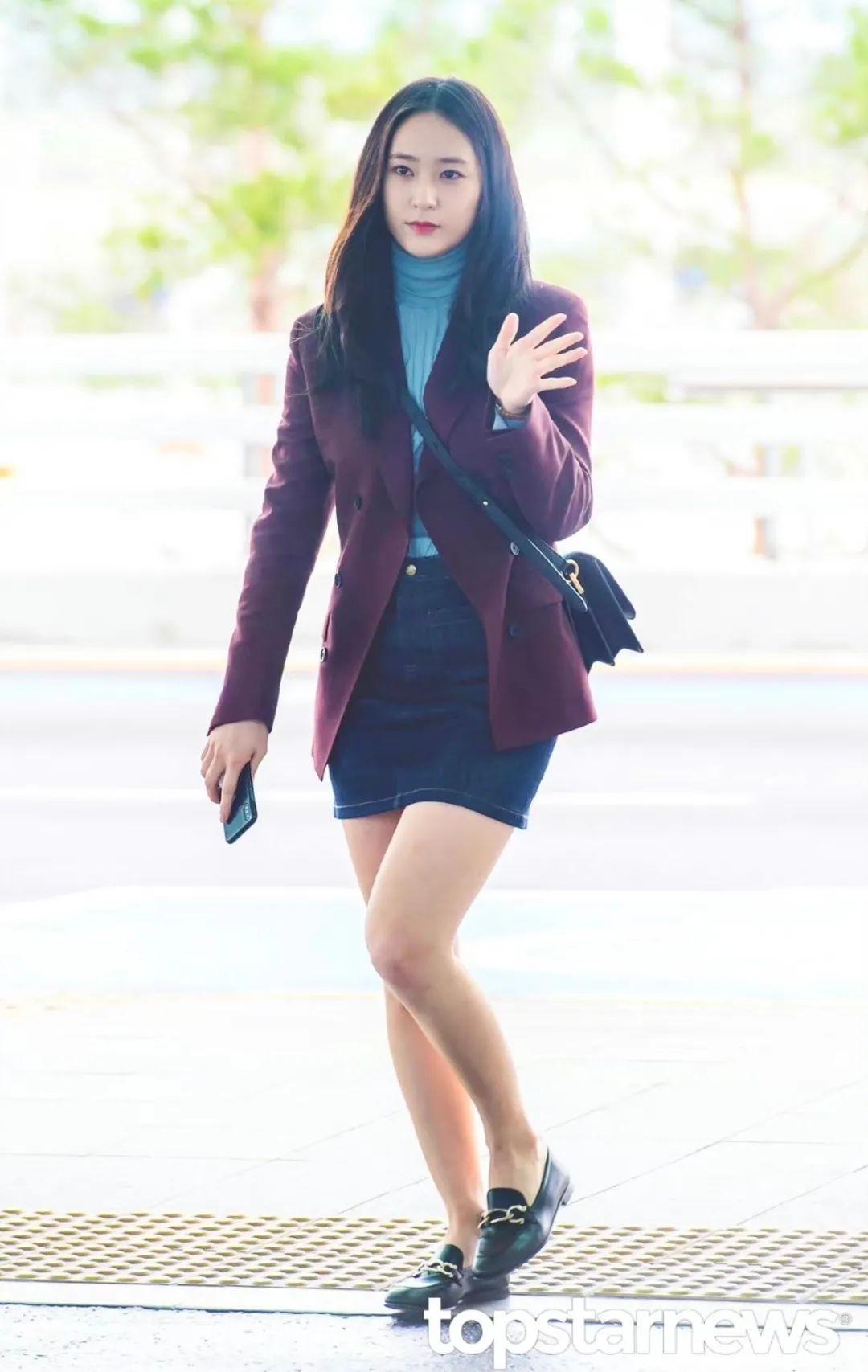 The style of painting is different
, So whose private server do you prefer to watch?
Image source: Visual ChinaNetwork
Edited by Stacy
Writing:
Lily Yuli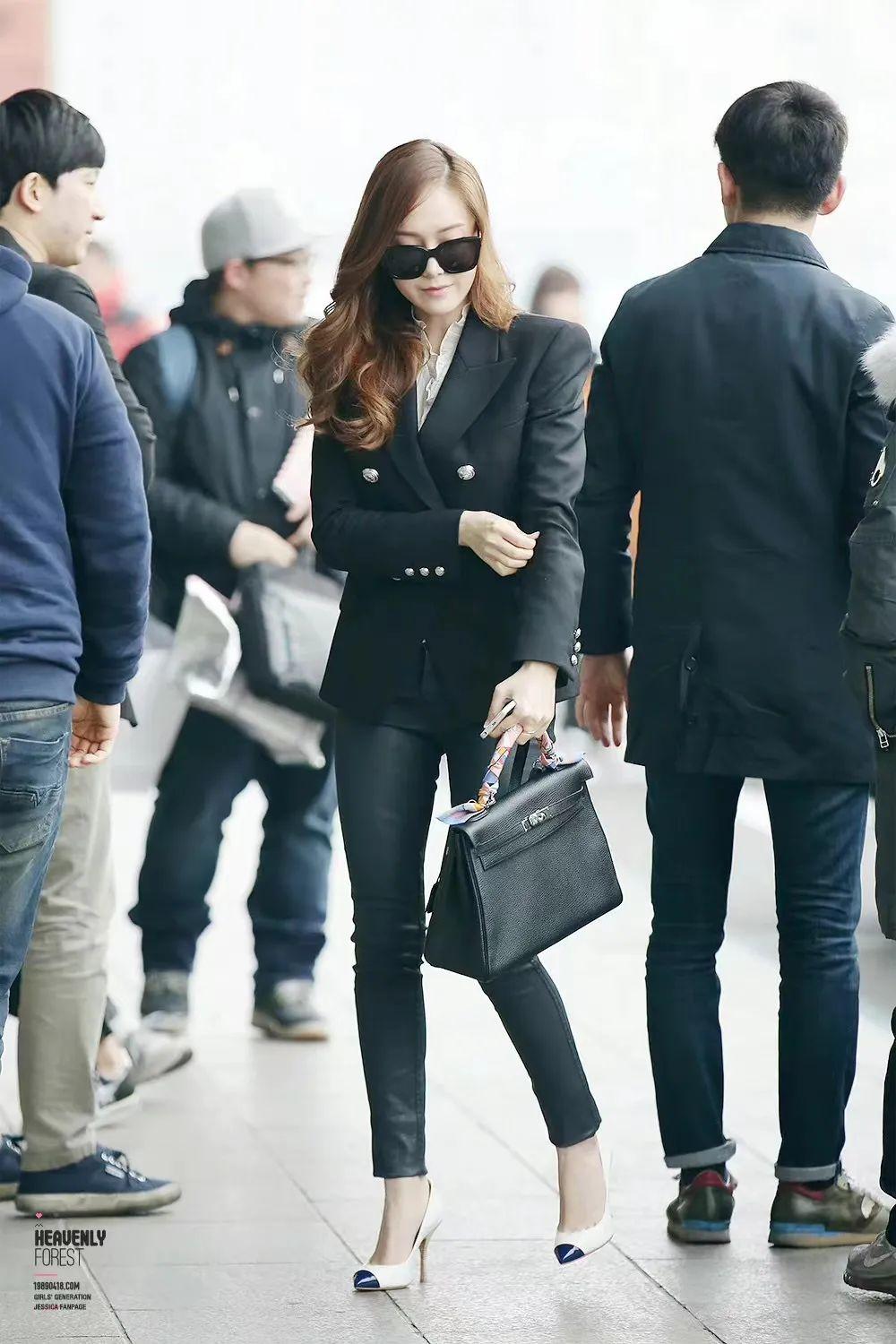 © Poster fashion