OK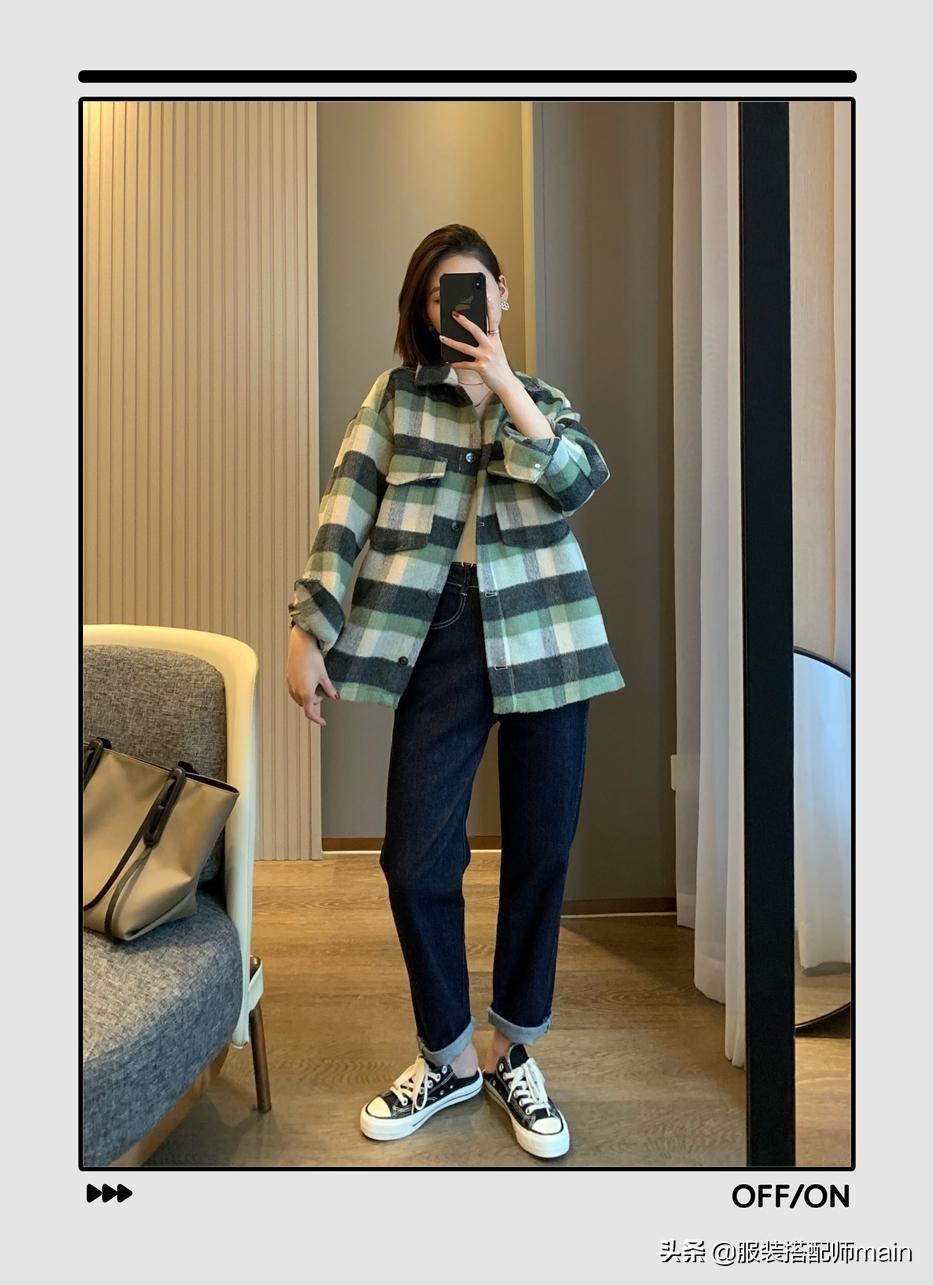 Wear it alone
, can also be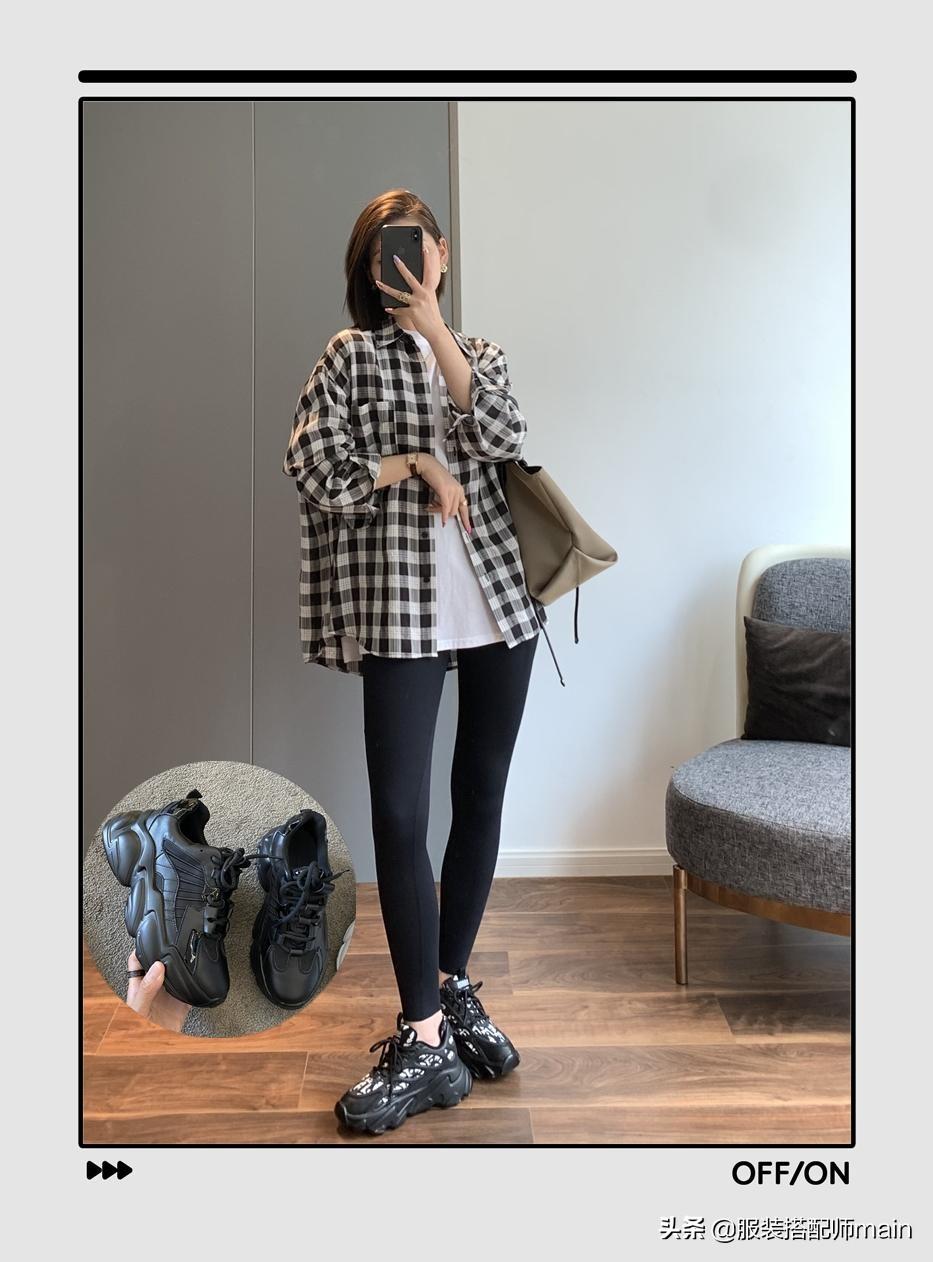 coat
Or do
Inside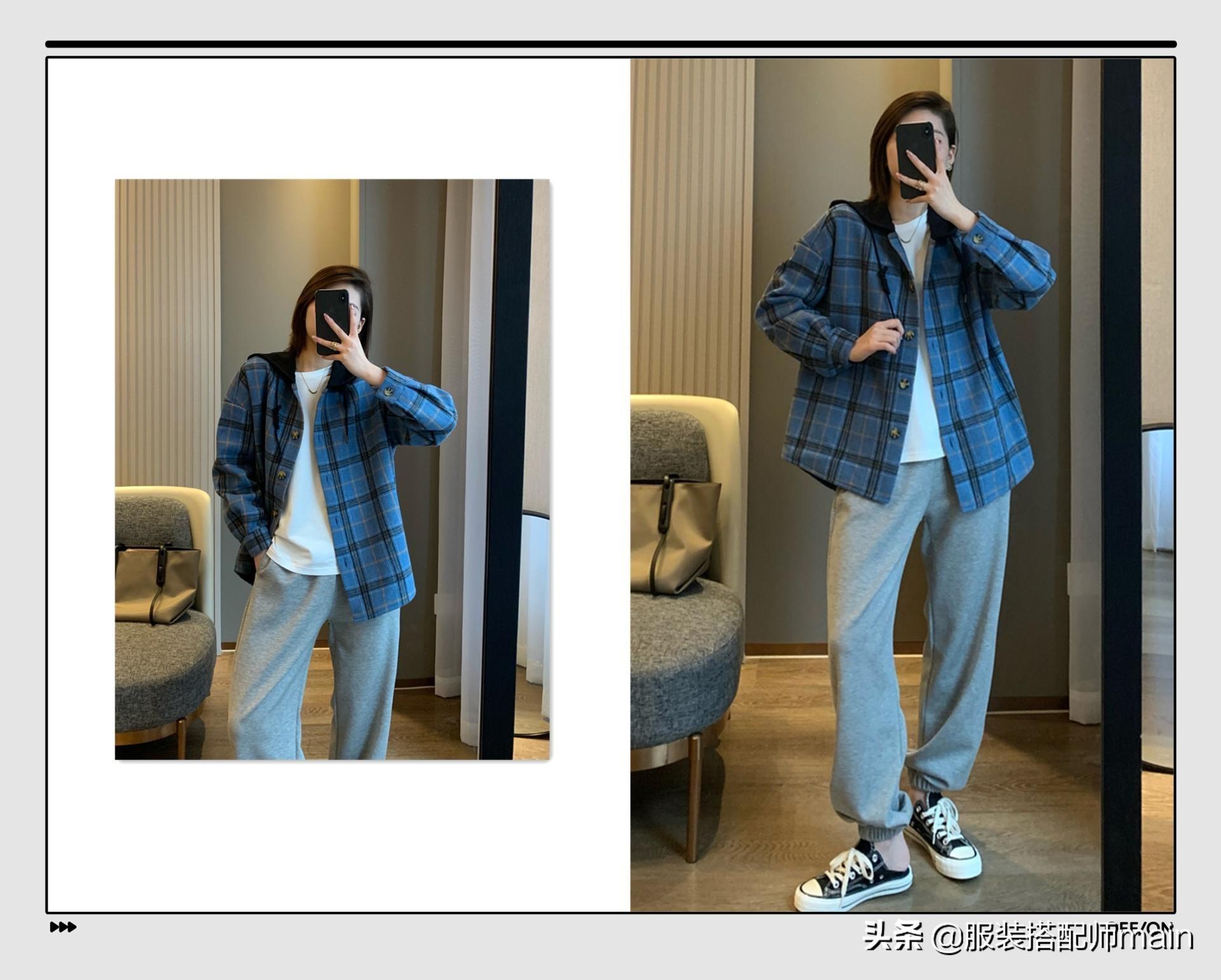 , It's okay to wear it in summer
Sun protection
。 What else is there than
Plaid shirt
What about better clothes?
It is one of the popular items in autumn and winter every year, and it gives a very good impression, classic and simple and artistic. Plaid shirts can be seen on the streets, workplaces, and schools.
Below I will introduce to you several common ways to wear plaid shirts in daily life, there is always one suitable for you.
Plaid shirt + leggings
I personally think that girls wear
, the best piece to wear is
Leggings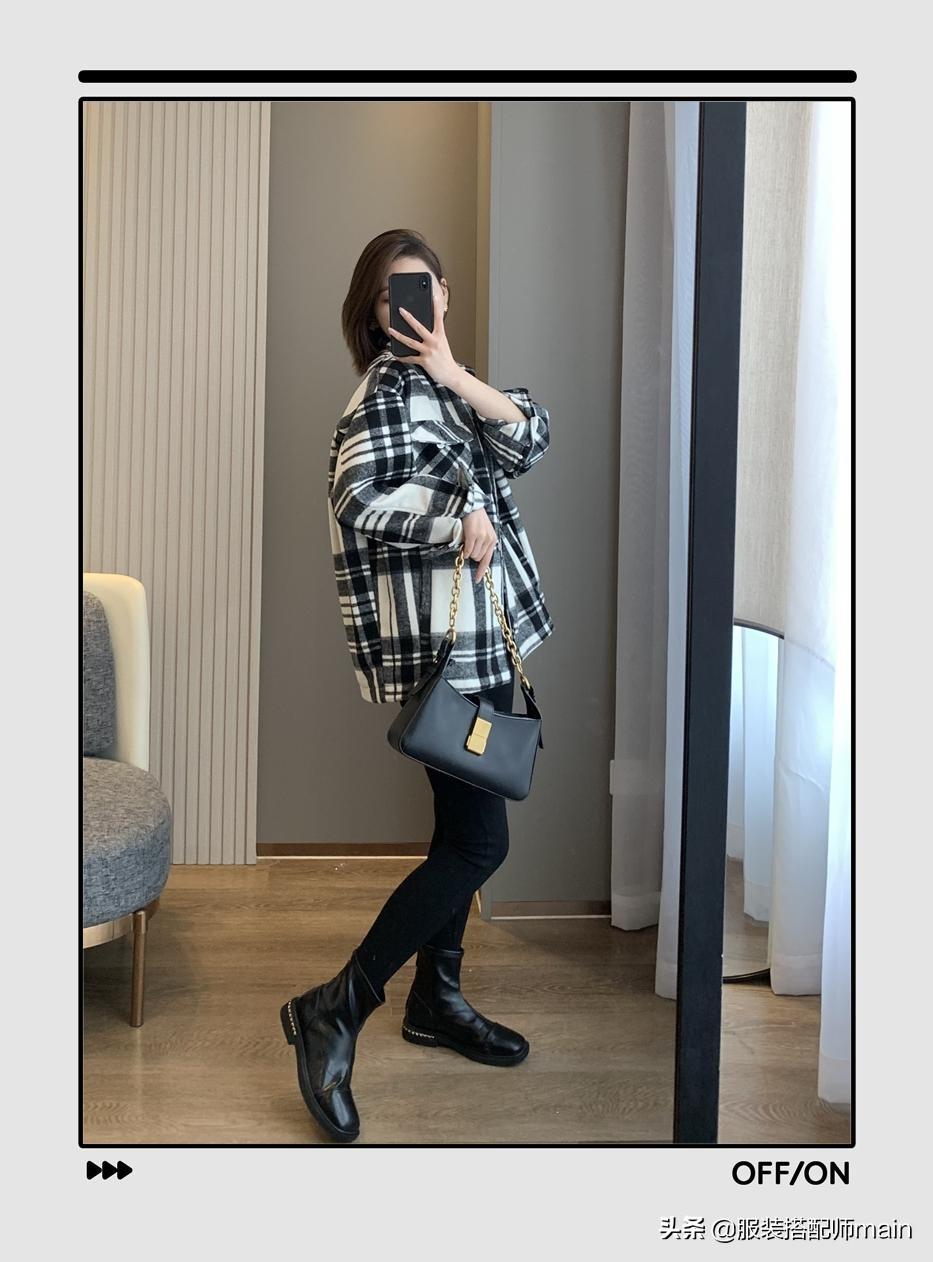 , especially the loose plaid shirt, which is easy to wear"
Wide top and narrow bottom
".
This is a woolen fabric
, wearing the body is relatively thick, it is not wrong to say that it is a coat, the loose fit, do not pick the figure, layered or single look good.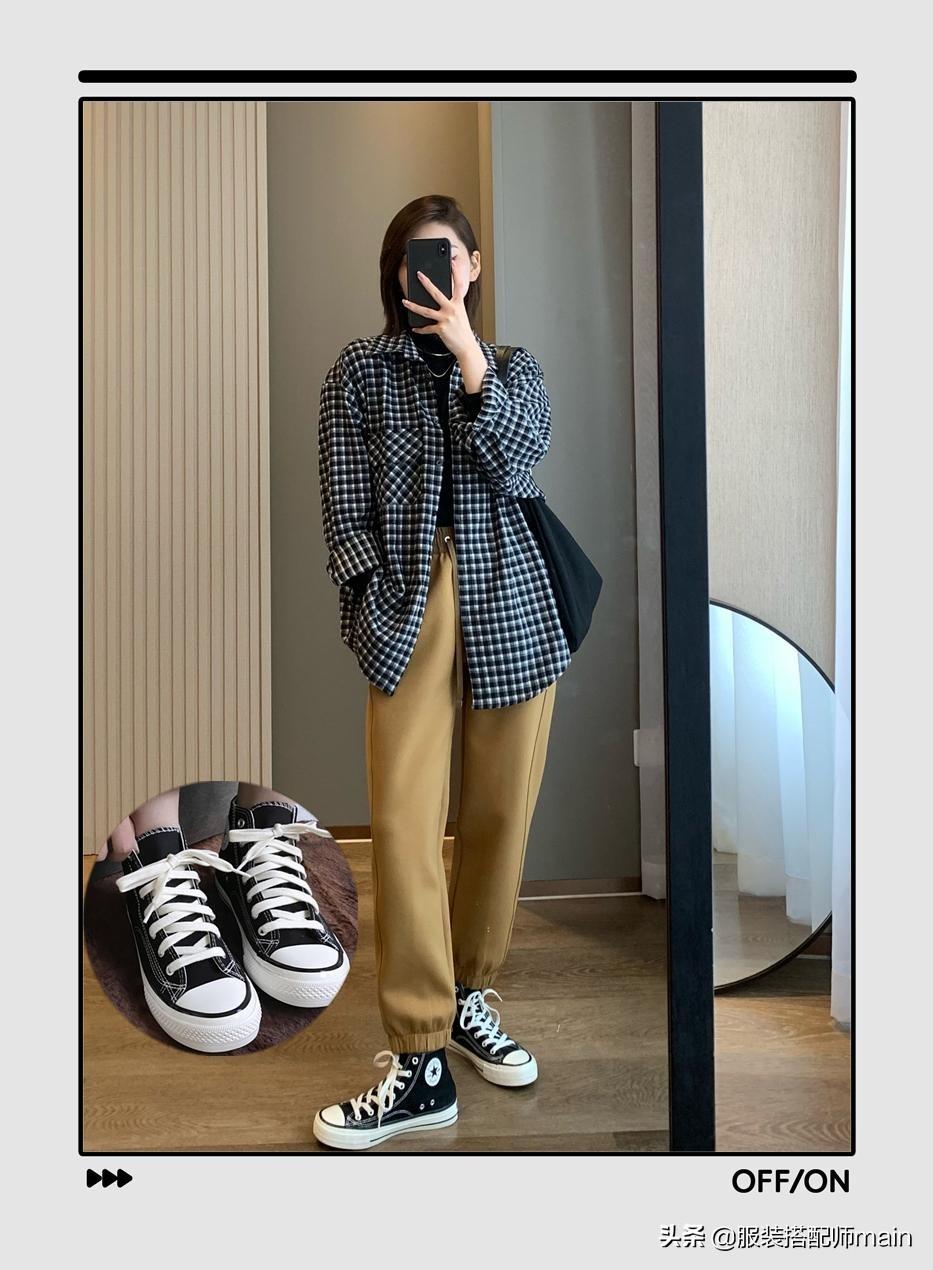 Can cover the length of the PP, right
Pear-shaped girl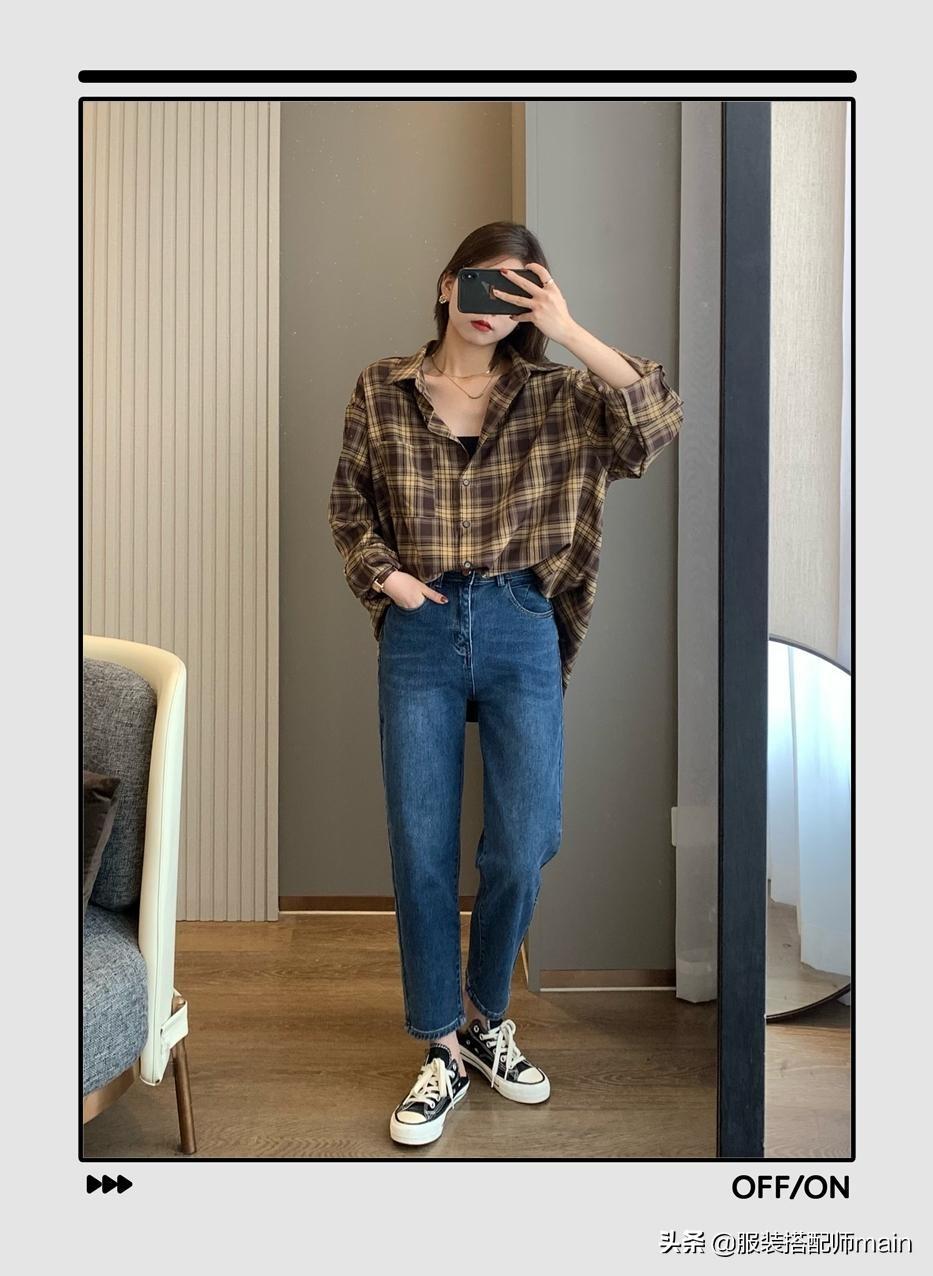 Very friendly. Bottom with a black strip
, the effect of visual thinning is still very good.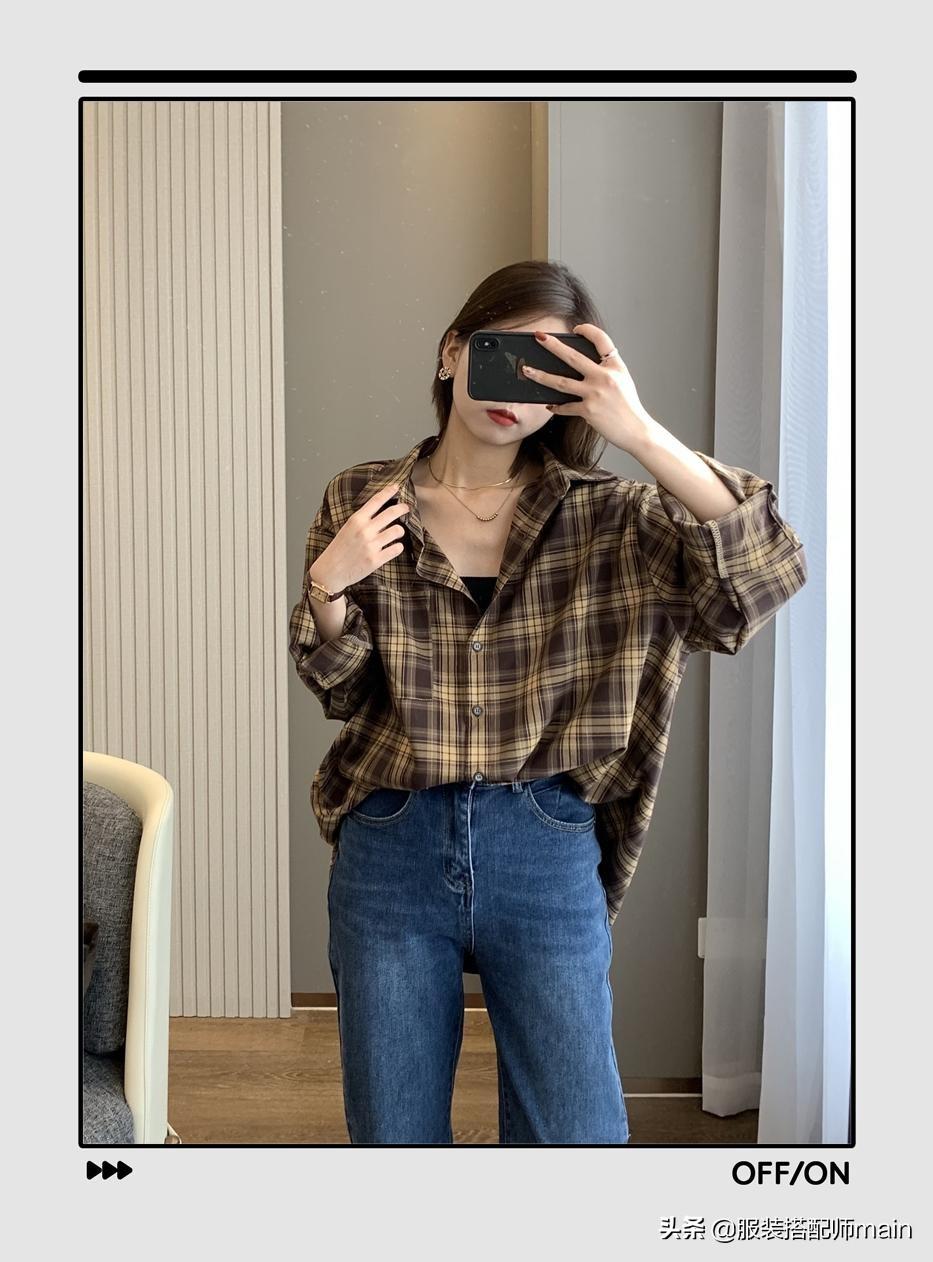 Choose a pair of pants on your feet
Booties
, the trouser legs are tucked into the boots, which not only ensures simplicity and ability, but also extends the leg line, and the little girl quickly takes notes.

The last plaid shirt was indeed a bit thick, look at this one, the fabric is soft and light, exactly what is worn at this temperature. I like to use it for one piece underneath
White T-shirt
。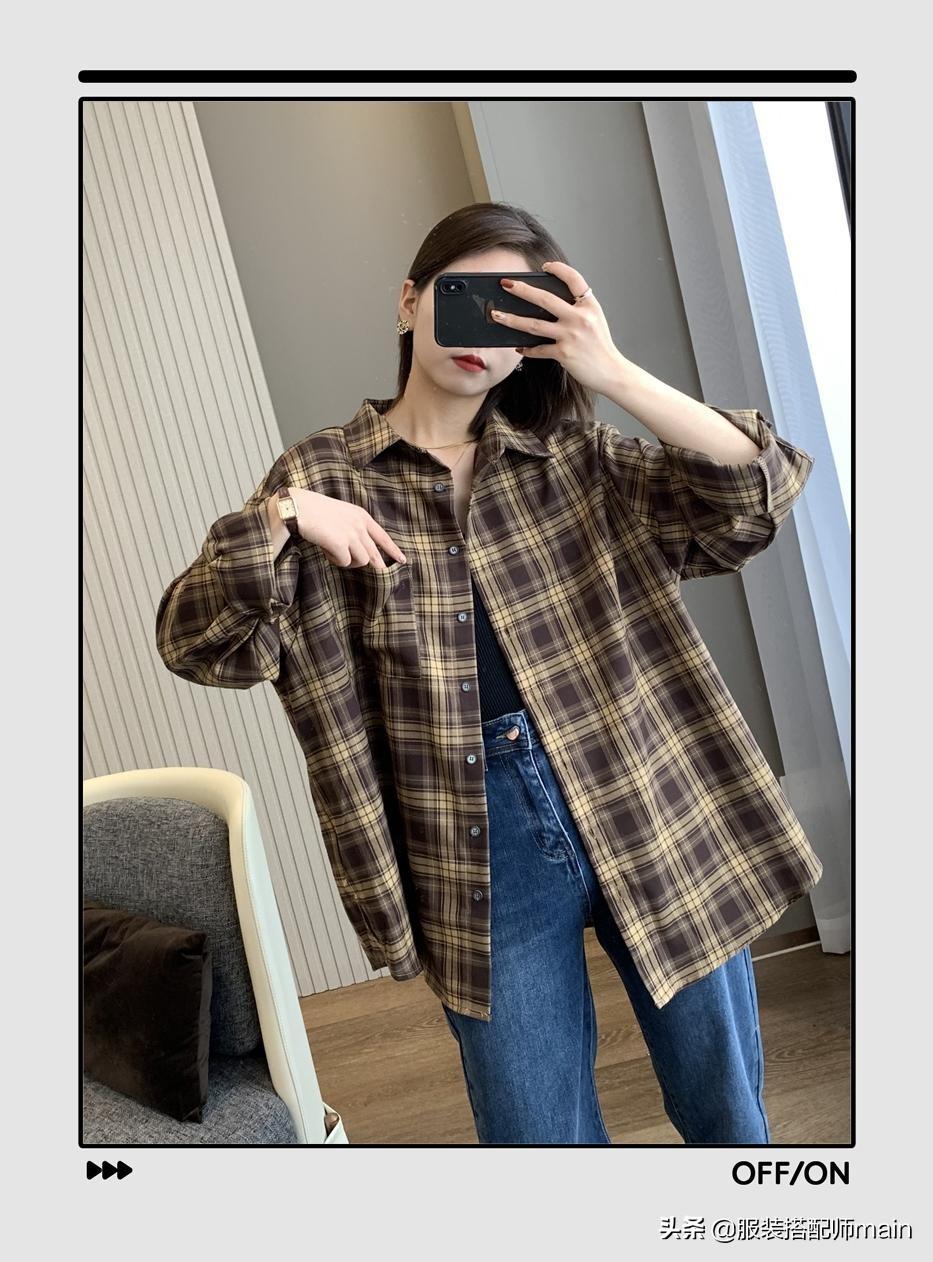 The white T-shirt is worn underneath
Layering
, but don't forget to tuck the hem of the T-shirt into the leggings, and when you open the shirt, you can clearly see the position of the waistline, which is not short in a long jacket."
Cheats
The plaid shirt we wear in the summer has a T-shirt underneath, and the same can be worn in the fall. If the inner layer does not stuff the corner, it is still very testing the figure, and it is easy to wear five or five.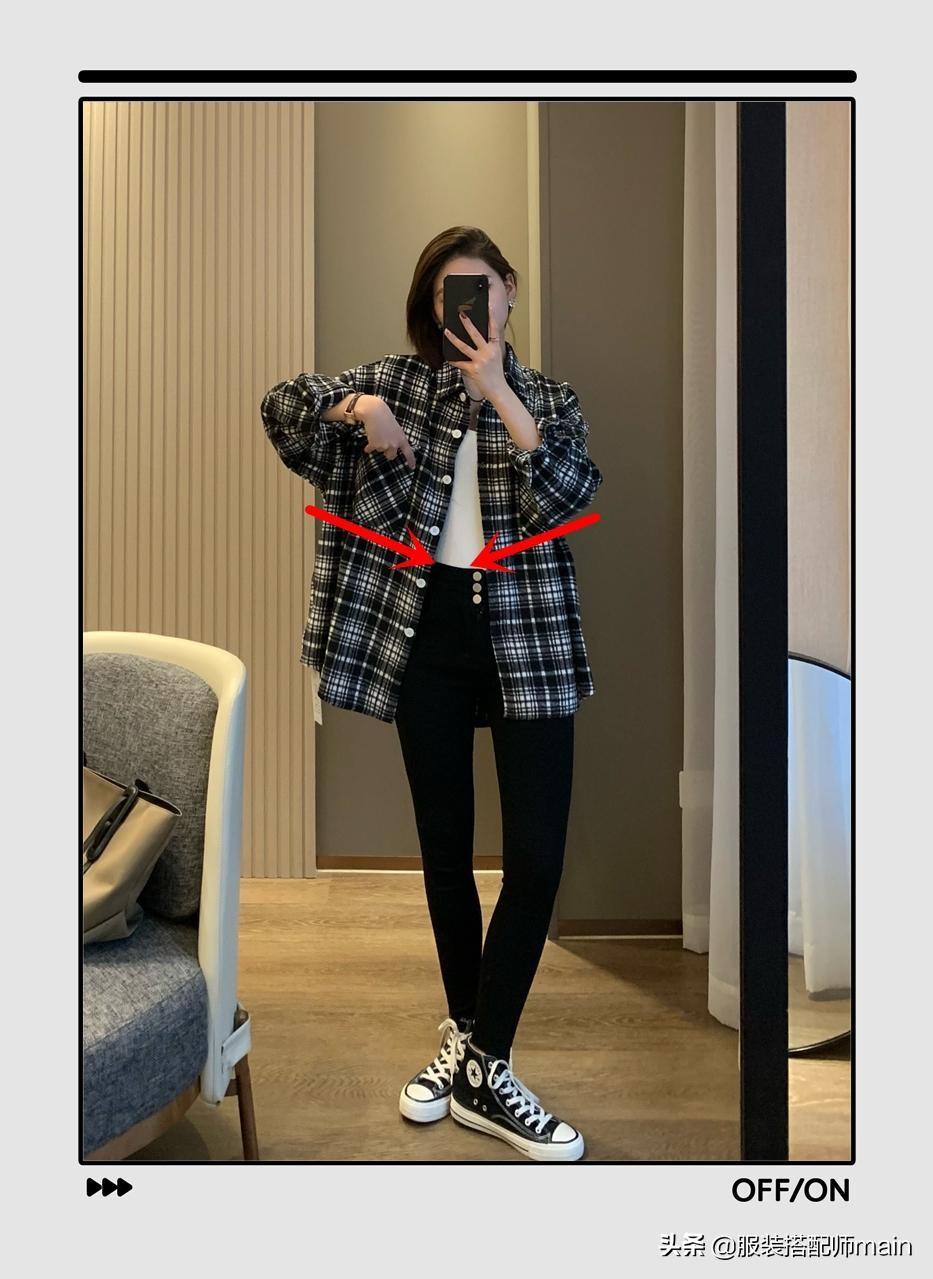 Bottoms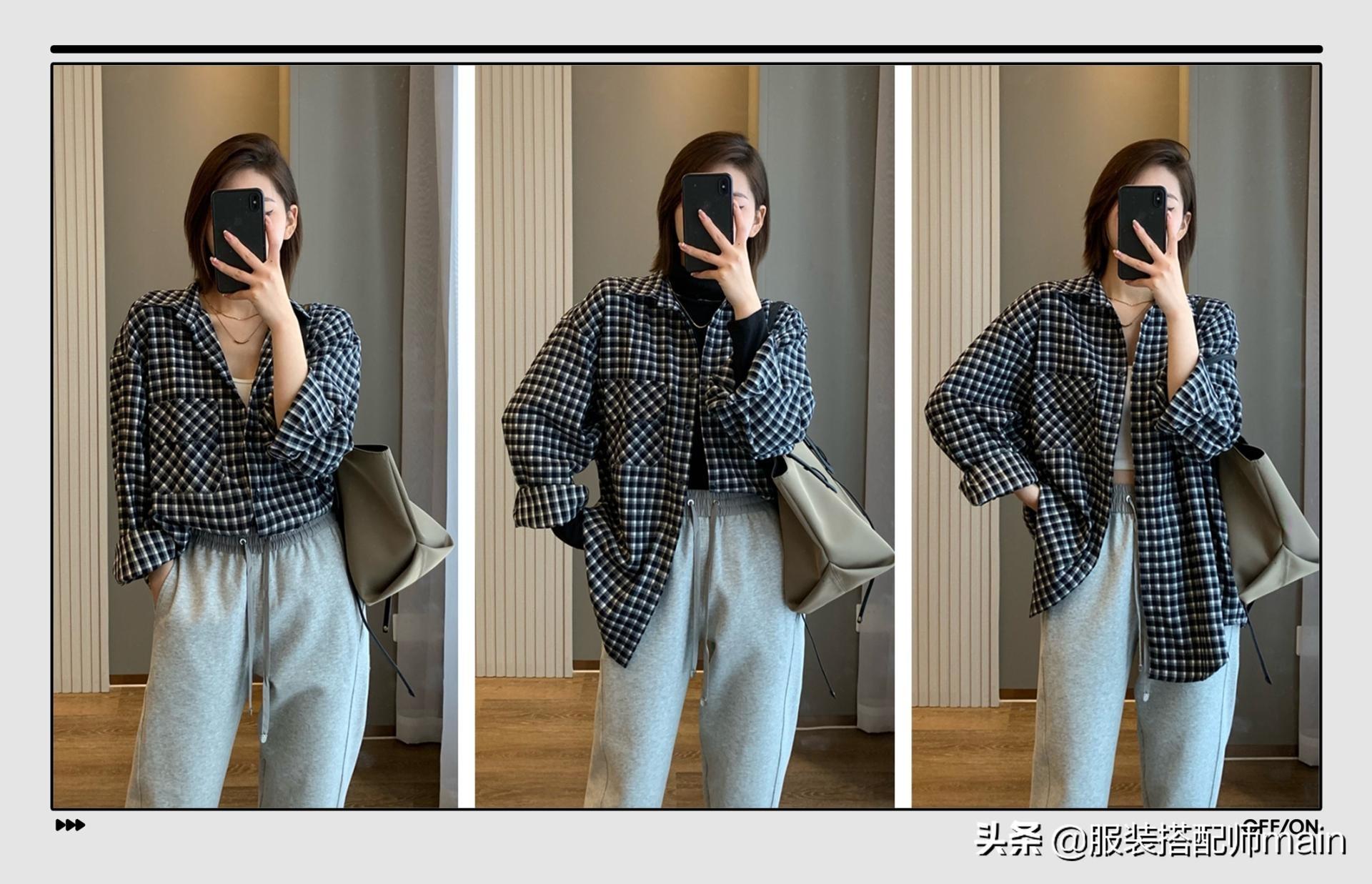 Leggings sweatpants
Pair it with a pair of thick soles
Daddy shoes
, can create a cool girl feeling for you.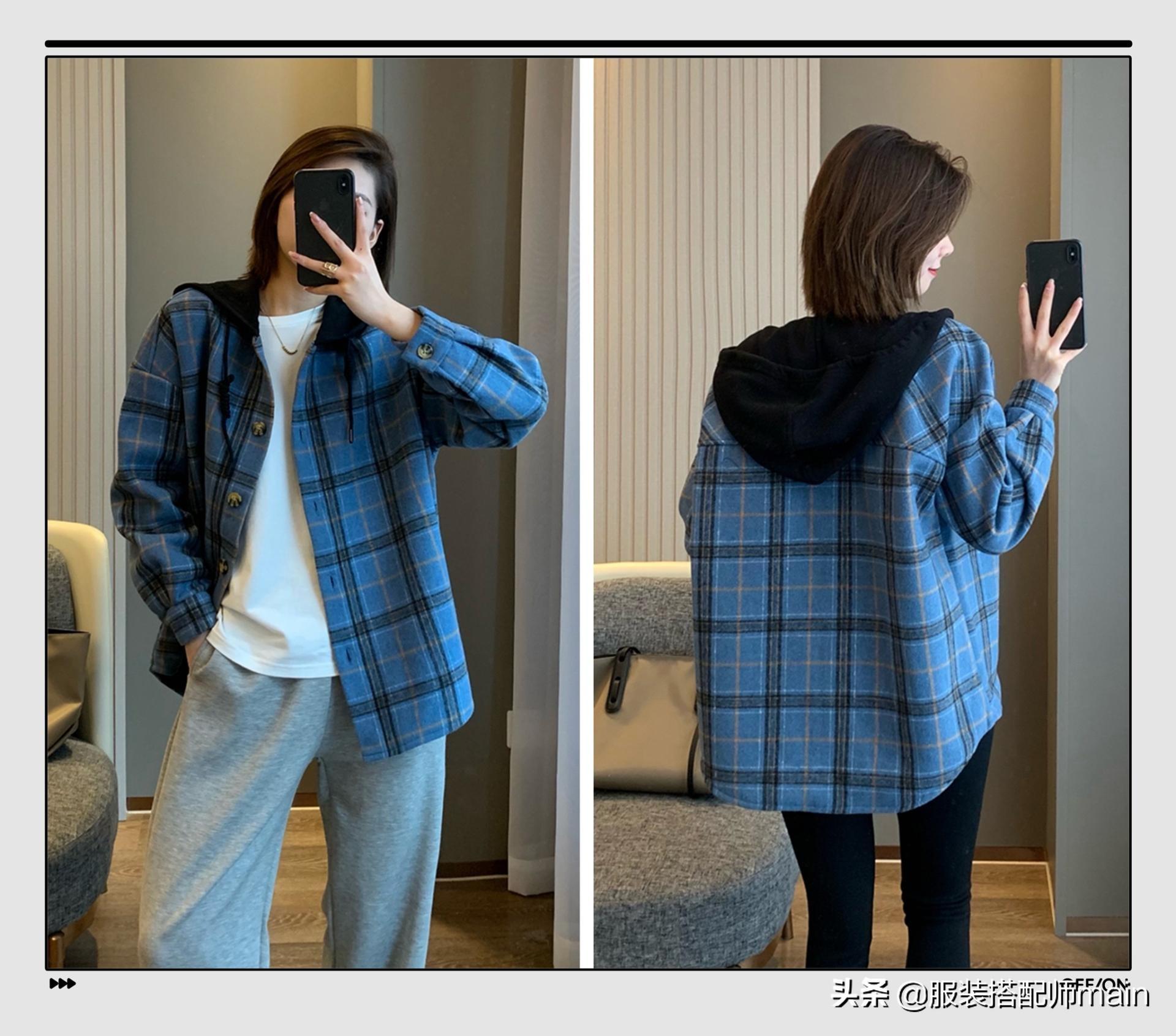 For this long plaid shirt, the best fit is to pair it with black leggings, as mentioned at the beginning"
", suitable for most people.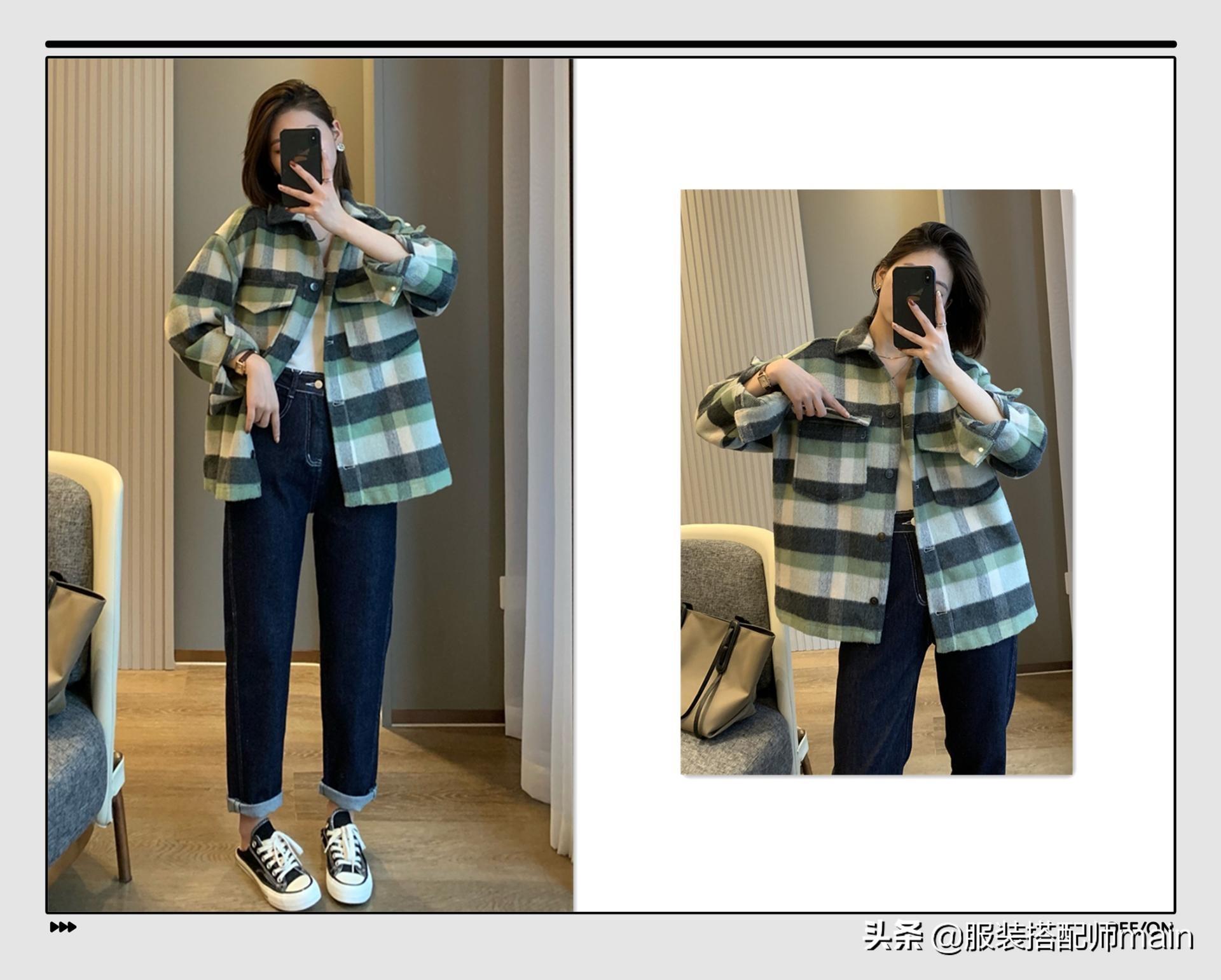 Plaid shirt + jeans
Plaid shirts with leggings are the most common, but if you want to wear something personal, it must be matched
jeans
Since it is used
collocation
, then concave shape, the three buttons on the shirt are not tied, and the front hem of the shirt is tucked into jeans, fashionable and personal.
A black suspender inside is both warm and anti-embarrassing, and the shirt is formed
V-neck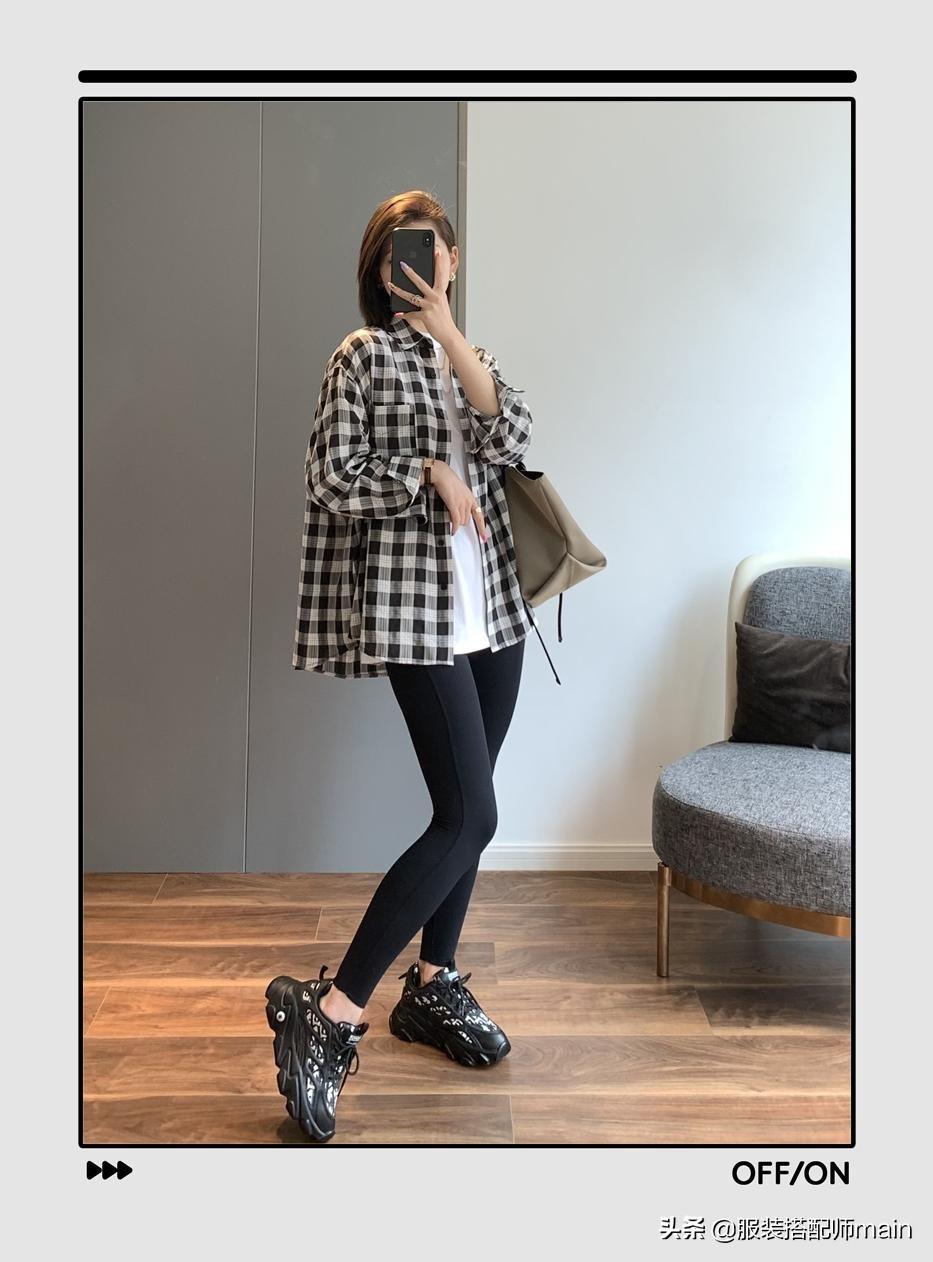 , must be used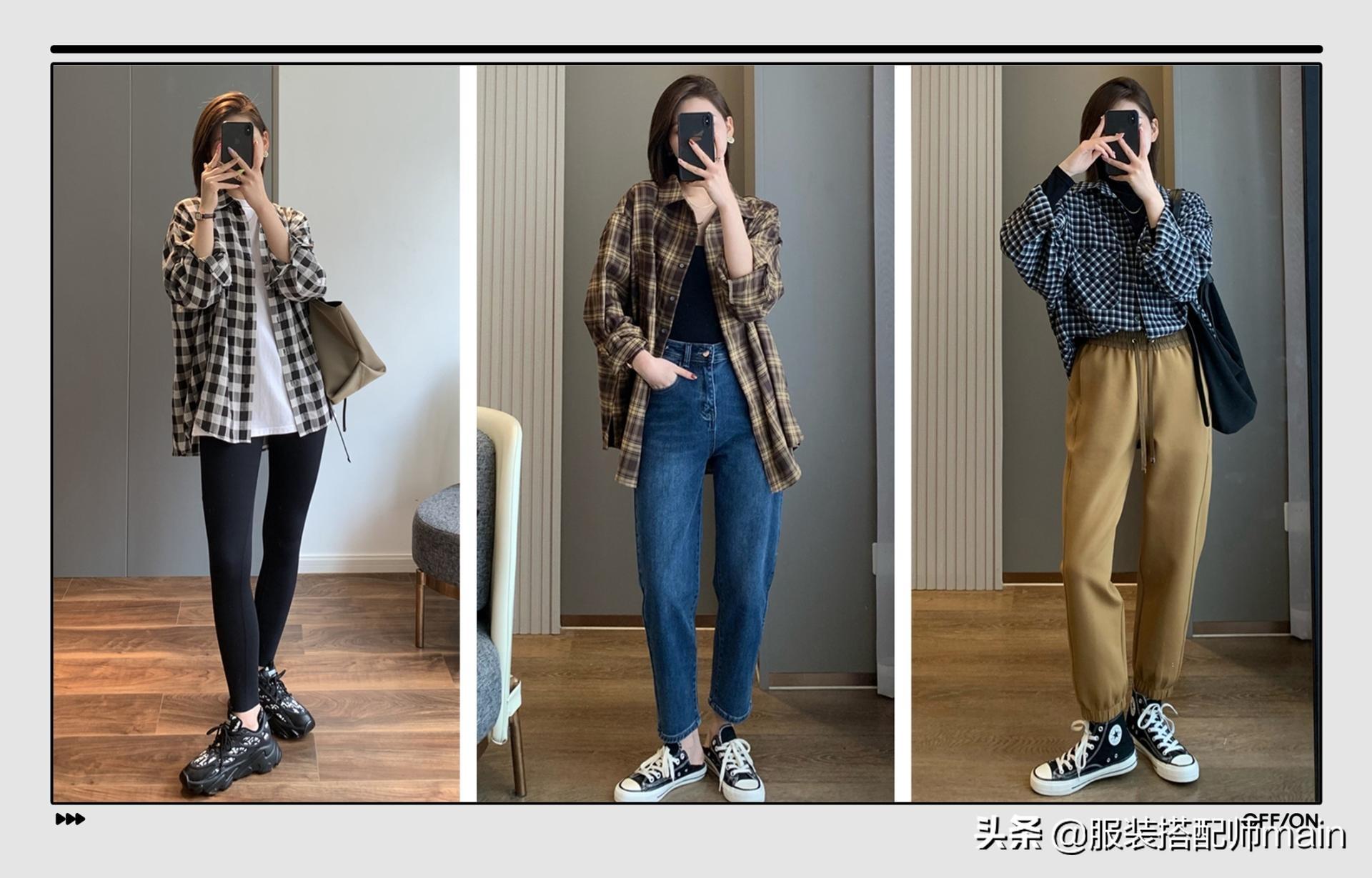 necklace
to embellish.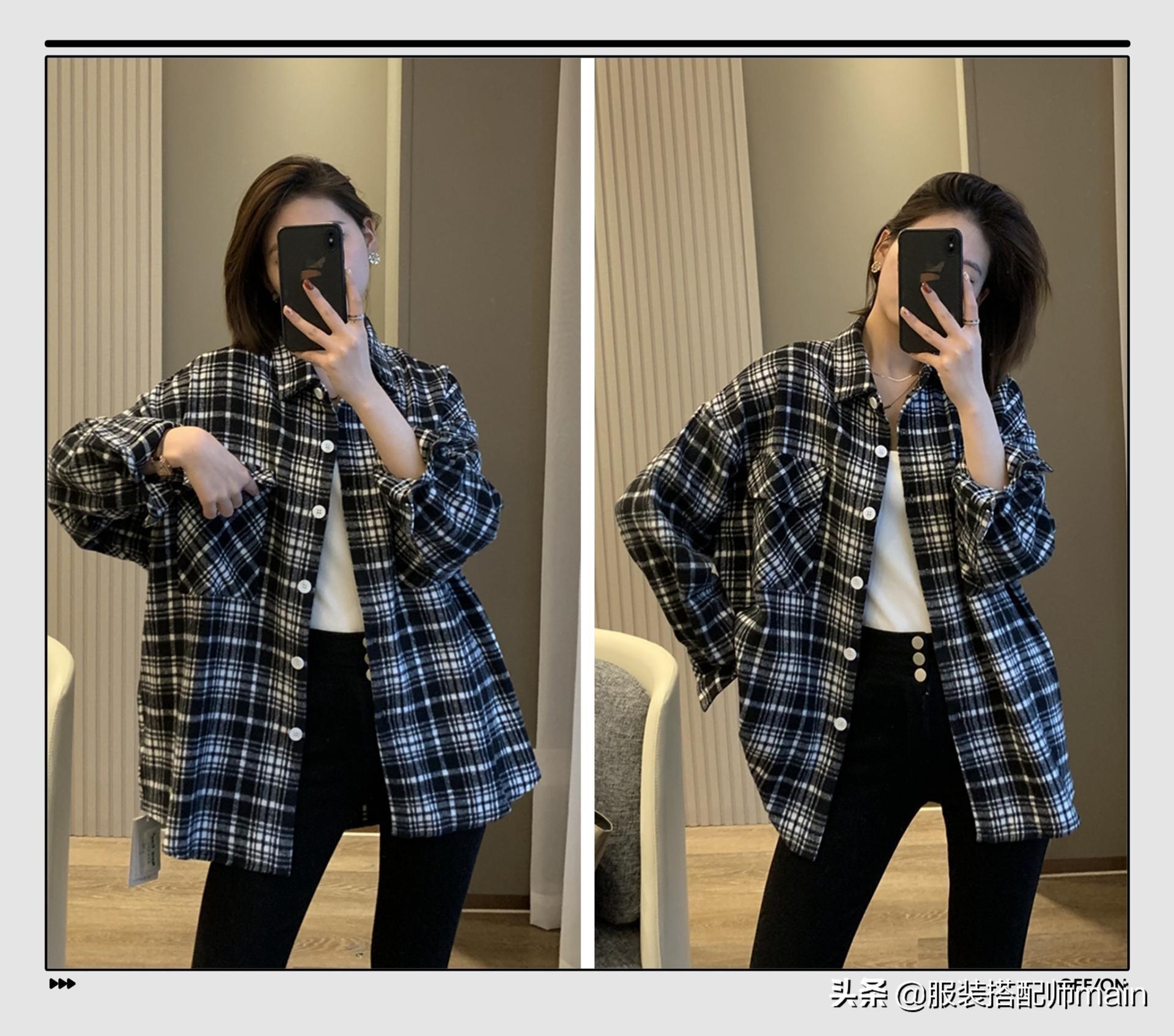 Of course, it is easiest and most practical to wear it open. Wear a pair on your feet
Canvas shoes
, the whole look is so simple, but very age-reducing.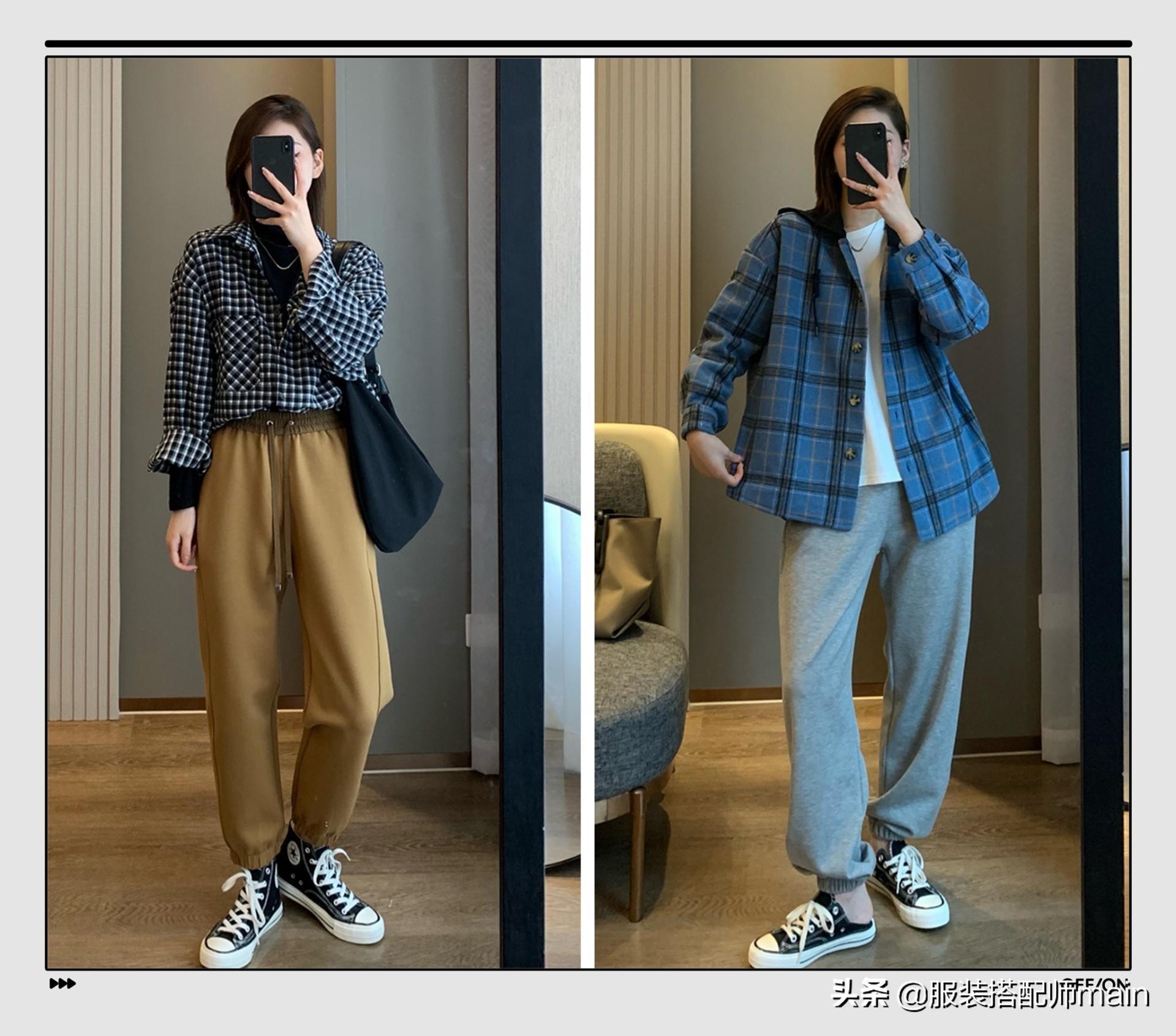 The plaid shirt of woolen fabric can be worn with jeans, which has a retro feel, making it suitable for both commuting and leisure.
When pairing with jeans, there is a little trick to show height, that is, roll up the legs, and the length of the nine points is just right.
It is certainly not enough to show height by rolling up the legs, and there is the choice of pants, and the nine-point length of the exposed ankle is the first,
High-rise design
It's the second.
Plaid shirt + sweatpants
Plaid shirt with leggings formal, fashionable with jeans, then
and
Sweatpants
Together, it's fire."
Athleisure style
This style is certainly familiar to everyone. There are also many ways to stuff plaid shirts and sweatpants, such as full stuffing, half stuffed, and directly open.
What shoes is best for a combination of a plaid shirt and sweatpants? The most I wear in my daily life is
, comfortable and simple but also reduce age.
The last one I wore was a plaid shirt with a hooded design, which was a fake two-piece effect and could be worn easily
Boyfriend style
。 Loose shoulder-dropped sleeves cover the flesh and look thin.
What I like the most is that this plaid shirt is still
Short front and long back
, perfect for girls with big PP. With a pair of gray sweatpants, it's quite handsome.
In fact, the plaid shirt is not exclusive to everyone as "science and engineering men", only if you match it well, it still looks good.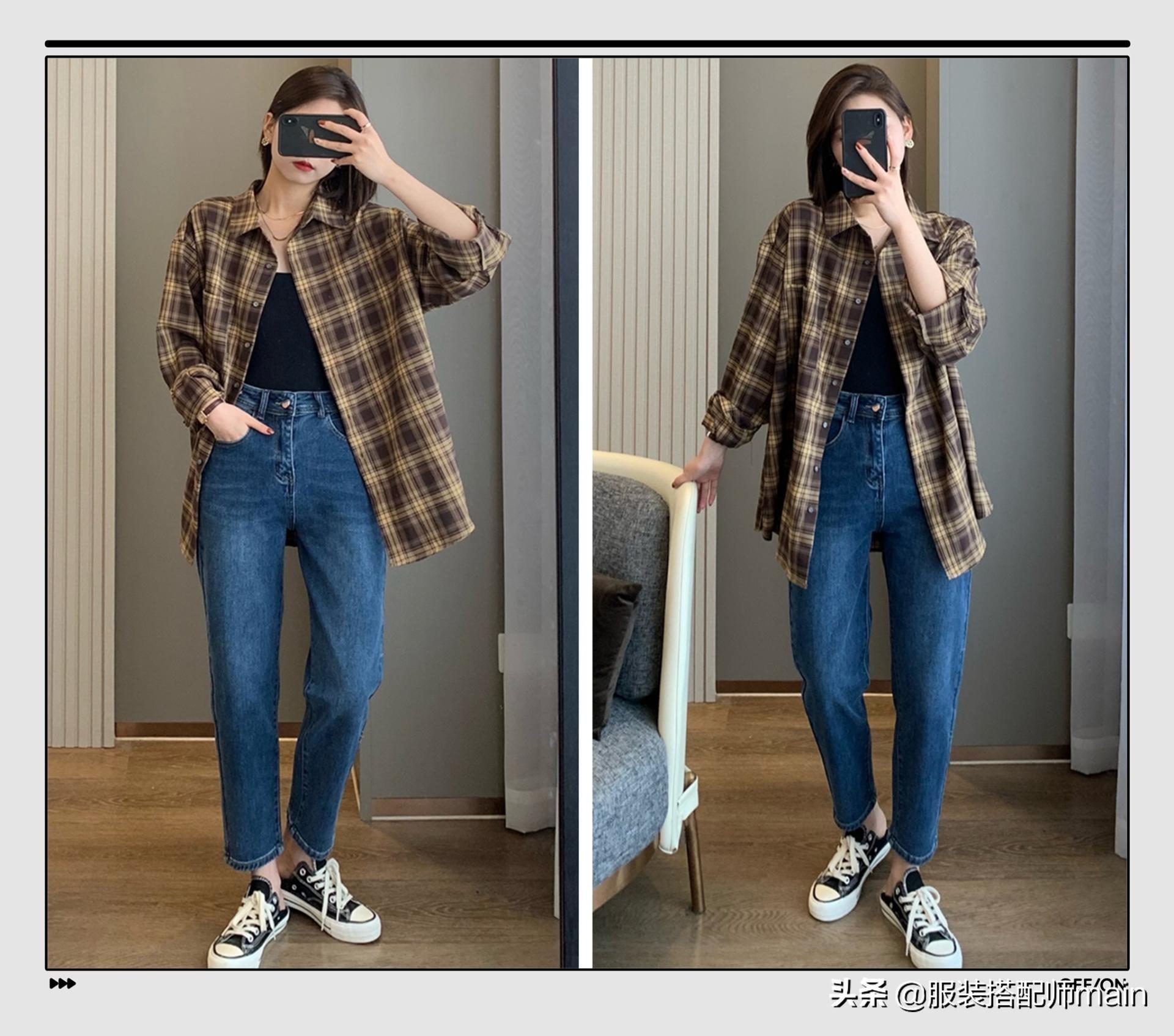 Statement: The text is original, the picture comes from the Internet, if there is infringement, please contact us to delete, thank you.
Plaid shirt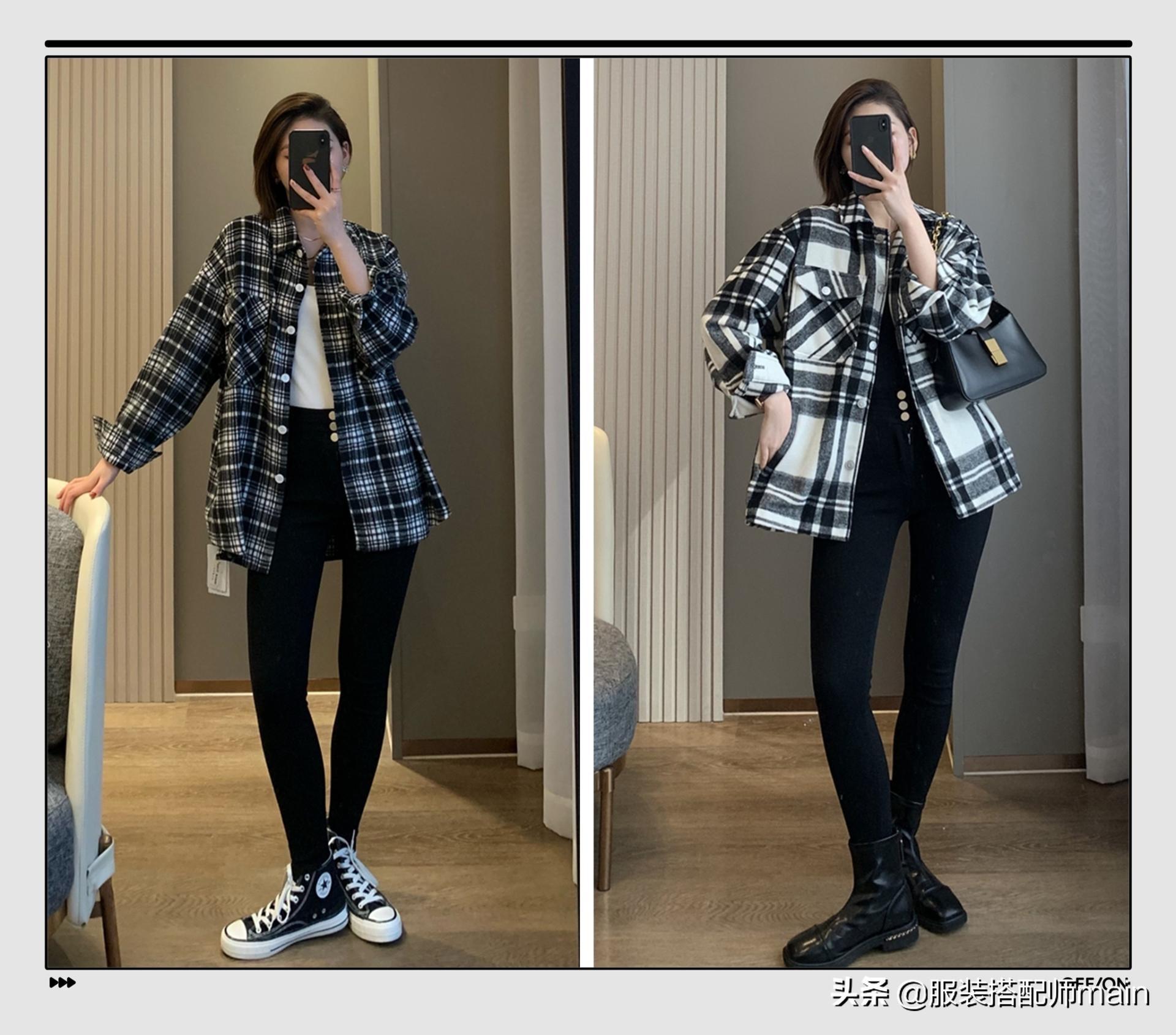 Plaid shirt
Plaid shirt
Plaid shirt
Plaid shirt
Leggings
Wide top and narrow bottom
。
。
。
jeans
Canvas shoes