This year's platform shoes can also be paired with suit pants.
The colored sole is eye-catching.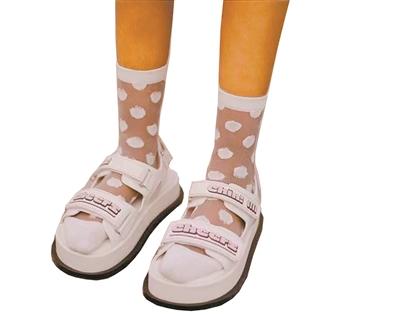 The lace pairing is lovely.
In the early autumn of this year, the platform shoes that were once thought to be "withdrawn" seemed to have signs of "salted fish turning over". All media reporters noticed that platform shoes Converse Run Star Motion was the first to come out of the circle with "ugly cute", this "strange" but "very fragrant" shoes at first glance are frequently "flopped" by hipsters, which can be matched with sports skirts and suit pants – how to play in the second half of the year of platform shoes?
Text, photo/Guangzhou Daily all-media reporter Tan Weiting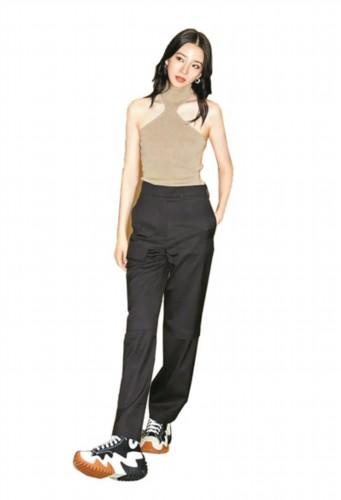 Platform canvas: half seawater, half flame
In fact, platform shoes were once "disliked" by heels advocates, because they always looked bulky and did not match the slender lightness emphasized by haute couture. However, in recent years, this stereotype has been completely broken by the retro style, starting with the popular "daddy shoes" of young people, and platform shoes "turned over" against the wind. There are no sticky rules, as long as "art masters are bold", platform shoes can easily help you hold various styles.
This year, platform canvas shoes became a big hit for the "stuffy school". From the perspective of shoe fit design, platform canvas shoes focus on the bottom of the lower half of the shoe body to "do things". Guangzhou senior trendy shoe expert A CAI told reporters that don't think that platform canvas shoes are not breathable, in fact, canvas fabric and platform design are particularly matched, "compared to the stuffy feeling of sneakers, the same exaggerated bottom is the lightest canvas shoes, and it is more flexible to match." For example, CAI said that many of the trendy brand's thick-soled canvas items are biased towards unisex designs, and optional colorful muffin bases for daily wear "can add some fun and street trend to everyday looks".
In addition, the person in charge of the Guangzhou footwear brand VVSTAR platform told reporters that the demand for this function in consumer groups is already very obvious, "In recent years, the design of thick soles focuses on sneakers, focusing on wearing comfort, and this year it is a little biased towards more casual canvas shoes, focusing on more versatile attributes based on comfort."
Platform sandals:
Velcro plus socks "least girly"
Remember the "high heels with sport socks" that hit the runway not long ago? Continuing the fashion elements favored by young people, you can continue to wear summer sandals with socks in early autumn. GUANGZHOU STYLIST ALEX TOLD REPORTERS THAT NOT EVERY PAIR OF PLATFORM SANDALS CAN CUT THE TREND, "VELCRO IS AN IMPORTANT KEYWORD, SUCH AS CHINESE NICHE WOMEN'S SHOE DESIGNER BRAND CHINCHIN'S CHEERS SERIES, VELCRO IS EMBELLISHED WITH PINK FAT ROUND LETTERS, WITH TRANSLUCENT POLKA DOT PATTERN SOCKS ARE PARTICULARLY GIRLY."
It is worth mentioning the trend points are also herringbone design uppers and 3D printed soles: the former has a bit of a gentle element, the latter can meet the needs of more delicate layers and shapes of the sole, if the stripes are used in the tone, it will be more youthful and energetic.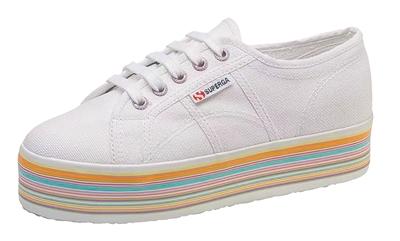 Source: Guangzhou Daily