The fitness and cultural center can provide a variety of public welfare services. Image courtesy of Lingshui Street
Dalian News Media Group reporter Lu Zhenzhen
A few days ago, some citizens living in the Lingshui area reported that there was a lack of fitness places for citizens, and children could only run wildly in the square, which was crowded and unsafe. Residents asked: "The cultural and sports center on Dayou Square has been built for several years, why has it not been open to the public?" "
The reporter reported the problem to Lingshui Street, and the relevant person in charge said that the cultural and sports center was previously requisitioned as an epidemic prevention place, and they are currently handing over to strive to open to the public in June and July this year.
Questions from residents:
When will the Sports Centre open to residents?
Recently, some citizens "complained" on the Internet: I am a resident of Lingshui Street, and it is said that there are 100,000 residents in Lingshui area, but there has been no gymnasium, and there is no suitable place for ball games. A few years ago, I saw that a cultural and sports center was built on Dayou Square, but it has not been opened, as a resident of Lingshui, there is no sports center in Lingshui, there is no library, and now the country popularizes quality education, but children in Lingshui have no exercise venue, can only run crazy in the square, there are many people, and it is not safe.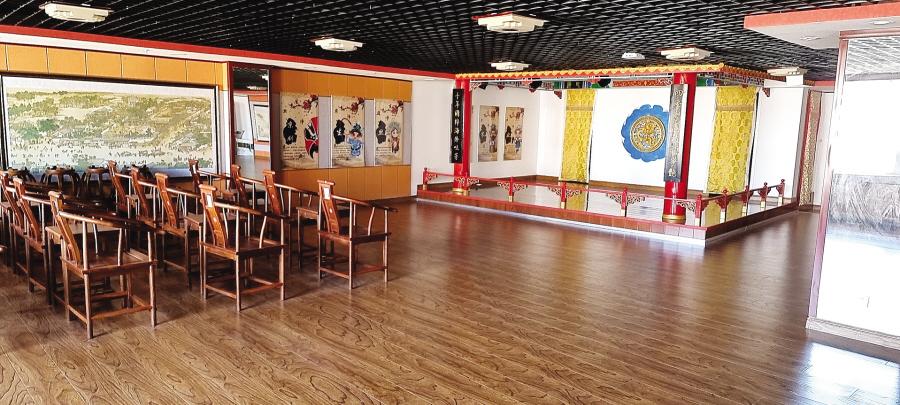 After such a long time has been built for the cultural and sports center of Dayou Square, when will it be open to residents?
Street Explanation:
It has been requisitioned as an epidemic prevention site for two consecutive years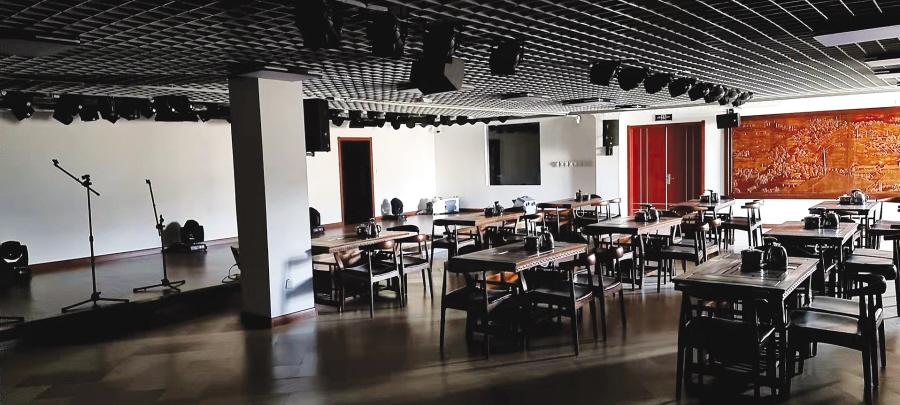 After receiving the situation reported by the citizens, the relevant person in charge of Lingshui Street gave an explanation. Lingshui Street Citizen Fitness and Cultural Center is located in Dayoutian Garden, Dalian High-tech Industrial Park, with five floors above ground and a total construction area of 12,371 square meters. The project was invested by the Lingshui Street Office for renovation and used as a fitness and cultural center for citizens in Lingshui Street.
However, due to the emergence of the new crown epidemic, since April 2020, the fitness center has been requisitioned as a nucleic acid testing and vaccination site for two consecutive years. Many nearby residents are tested and vaccinated here. At this time, the venue did not meet the opening conditions, so it was closed.
It is reported that at present, the construction and procurement projects of the Citizen Fitness Center have been completed, and the renovation, power substation and distribution, fire protection and façade projects are under settlement and review. Lingshui Street is handing over the Citizen Fitness Center and conducting third-party operation bidding, aiming to put it into operation in June-July 2022.
A sneak peek:
This fitness and cultural center is so rich in activities
The staff of Lingshui Street told reporters that although the Lingshui Street Citizen Fitness and Cultural Center has not yet been opened to the public, the functions here are very in line with the actual needs of residents. It provides residents with various healthy and beneficial public sports and cultural services such as reading books and newspapers, team activities, education and training, entertainment and fitness, film and television screenings, exhibitions and displays, and network information. What exactly does it look like, the reporter took everyone a sneak peek.
First floor: hall exhibition area, table tennis hall, medical care room, consumption control room, etc.
The second floor: yoga aerobics room, billiards hall, men's and women's changing showers, small lecture hall, physical fitness monitoring center, safety facilities education base, etc.
Three floors: Tai Chi Activity Room, Dance Activity Room and Dance Rehearsal Hall, Soft Darts Room, Chess and Card Activity Room, Taekwondo Room, Parent-child Activity Room, Rainbow Paradise, Children's Reading Room, etc.
The fourth floor: vocal music activity room and instrumental opera activity room, intangible cultural heritage center, vent room, volunteer service center and psychological consultation room, photography salon and handicraft painting room, science and technology activity room, spinning hall, fitness equipment room, etc.
The fifth floor: open book reading area (including newspapers and electronic reading), Braille audio-visual reading room, multi-functional lecture hall, etc.