Source: Rednet – Moment News
The Tibetan children put on new clothes and were overjoyed.
Red Network Moment News on March 22
(Reporter Li Bing) "Thank you uncle and aunt for the new clothes, I like it very much!" "The entrepreneurs in Changsha are so loving, thank you!" On the morning of March 18, more than 400 students from six schools, including the Central Primary School of Qiongzi Township, Dingjie County, Shigatse, Tibet, received "Little Cotton Clothes of Love" from Changsha and were overjoyed.
Located in the southwest of the Tibet Autonomous Region, in the northern foothills of the Himalayas, the township has an average altitude of 4,500 meters and a cold climate on the plateau, with an average annual temperature of only 2 °C. In November 2021, knowing that the children here needed cotton clothes to protect themselves from the cold, the Changsha Youth Chamber of Commerce immediately joined hands with the Changsha Female Entrepreneur Chamber of Commerce and the Hunan University EDP Center Speech and Reader Association to launch the "Little Cotton Clothes of Love" charity activity, and nearly 200 caring member entrepreneurs have donated money in the WeChat group to give their love.
Qiongzi and Changsha are thousands of miles apart, the distance is long, and due to the epidemic, the public welfare activities have not progressed smoothly. In order to let the children wear the well-fitting "love little cotton coat" as soon as possible, the activity party actively contacted the Qiongzi Border Police Station, from fundraising to collecting clothing sizes, from contacting garment manufacturers to clothing transportation and distribution.
The relevant person in charge of Changsha Youth Chamber of Commerce said that although for various reasons children could not wear "love little cotton clothes" in winter, this love will not be reduced due to the delay of time, on the contrary, it strengthens our determination to pass on love and warmth. As a member of the Changsha Chamber of Commerce Association, we will continue to organize member entrepreneurs to participate in public welfare, give back to the society, and dedicate love, demonstrating the responsibility of Changsha non-public economic personnel.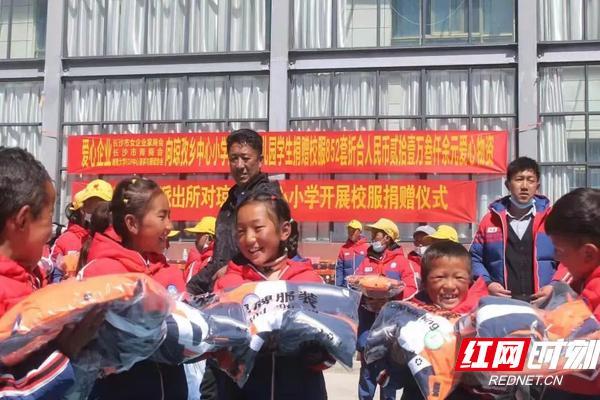 This article is from [Red Network-Moment News] and only represents the author's views. The national party media information public platform provides information release and dissemination services.
ID:jrtt