Speaking of Chinese leather shoe brands, "Red Dragonfly" must be the name that many consumers blurted out.
however
When it comes to Qian Jinbo, many people may not know, he is the famous "Wenzhou shoe king", he single-handedly founded Red Dragonfly, the highest peak opened more than 4,000 stores, monthly income of more than 200 million, once known as the most profitable leather shoe king.
Before the age of 22, he did nothing, but then suddenly found a feeling in the footwear industry, earning 100 million at the age of 32, losing 50 million at the age of 41, and 4.3 billion yuan 10 years later.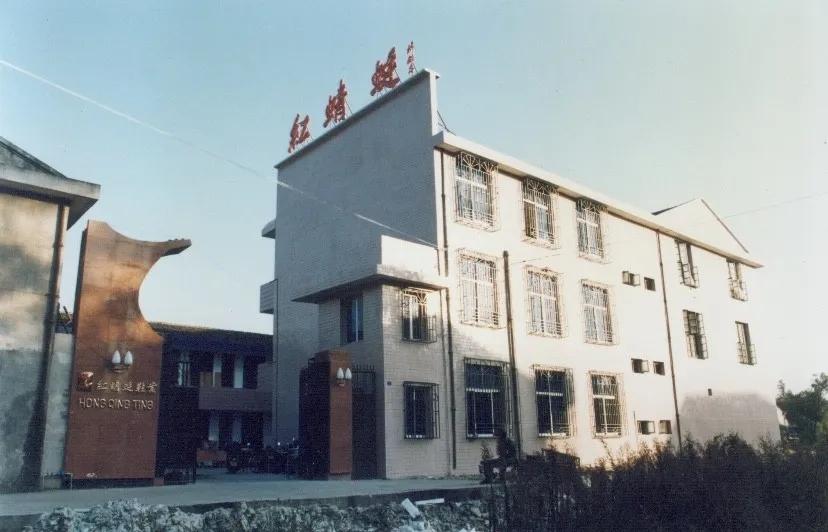 Qian Jinbo spent 25 years to grow Red Dragonfly from an insignificant shoe factory in the countryside of Yongjia to a brand known to nearly one-third of the country, with a total sales volume of 250 million pairs and a full circle around the earth.
What is even more unimaginable is that the chairman of such a listed company has a personality like a literati, so how did he enter the business sea and at the same time do such success?
one
There are many bumps on the road to entrepreneurship, and there are countless successful people, and the low-key and alternative of the shoe king Qian Jinbo is really curious!
In the Chinese shoe circle, Qian Jinbo is undoubtedly an alternative figure, he behaves elegantly, acts low-key and humble, he is obsessed with shoe culture, and does not hesitate to invest tens of millions of yuan to open a shoe culture museum, some people say, he is not like a businessman like a scholar, more like a "literary and artistic youth" with dreams!
Wenzhou, a benchmark city for China's private economic development, has created infinite glory after years of tempering. A group of Wenzhou brands, in the long-term struggle and development, accumulated precipitation, shine dazzling.
The Nanxi River flows through Yongjia, the mountains and waters are beautiful, but for the "people on the ridge" in the Yongjia Mountains, the scenery cannot be eaten, and it is precisely because of "eight mountains, one water and one field", Yongjia has been a poor county for many years, and because it was once backward and poor, Yongjia was once called "eternal vacation" by outsiders.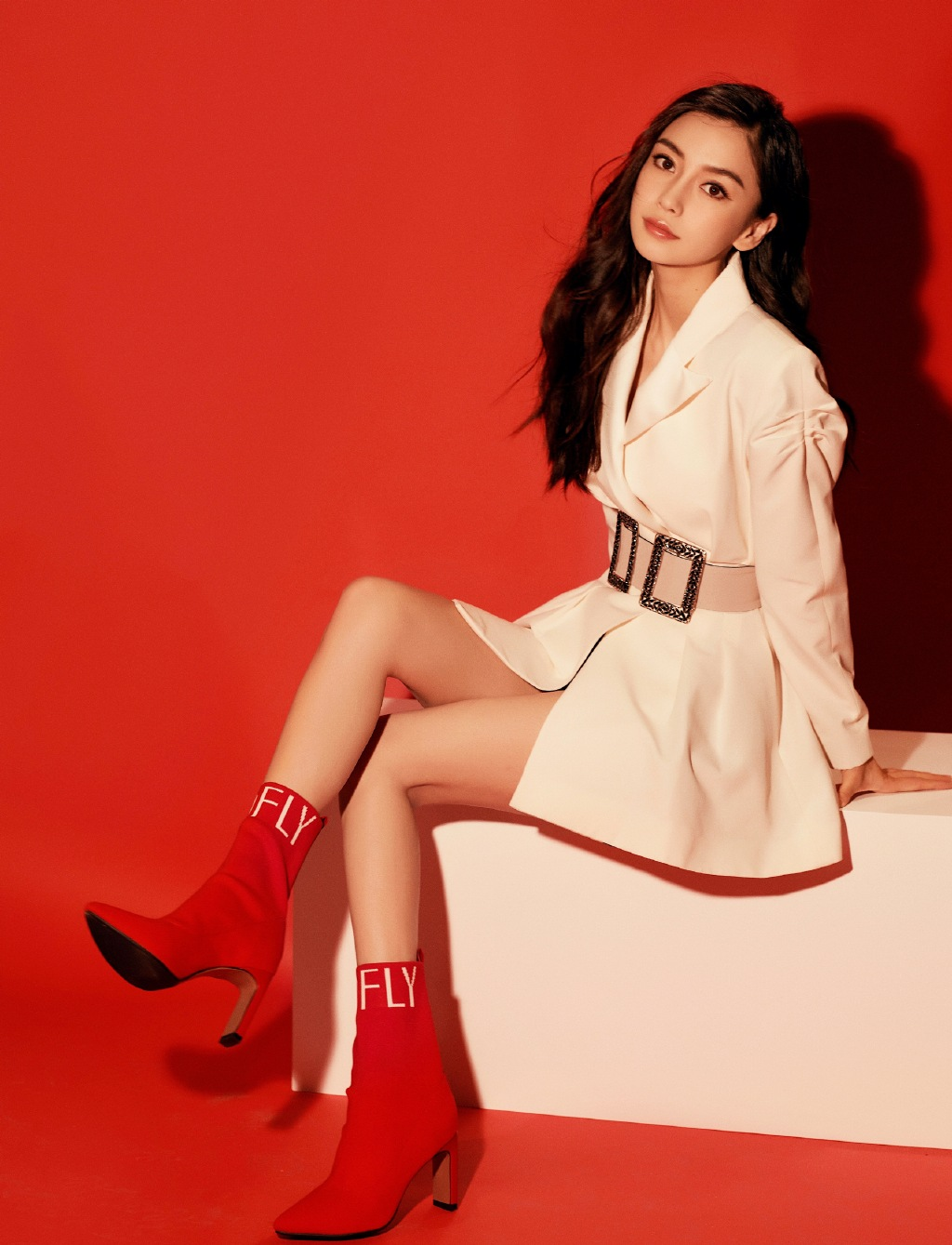 At that time, arable land was scarce, and many Yongjia people had to leave their homeland, travel south and north, and fight tenaciously.
In the eighties of last century, in the million-dollar supply and marketing army of Wenzhou, which was famous throughout the country, Guangyongjia had nearly 200,000 supply and marketing troops, and Okang boss Wang Zhentao and Red Dragonfly founder Qian Jinbo were among them.
Qian Jinbo was born in 1964 in Yongjia, Zhejiang, on the bank of the beautiful Nanxi River. Since he was a child, his family was poor and he had many siblings, he was the youngest child in the family, and he also had five older sisters and an older brother. When he was in junior high school, due to partial subjects, poor mathematics, physics and chemistry, after taking the middle school entrance examination, Qian Jinbo did not continue to read.
two
After dropping out of school, Qian Jinbo did not go to study art, but apprenticed his brother-in-law who made paint, but not long after he worked, he changed to carpentry with another brother-in-law who was a carpenter.
Wenzhou Yongjia, with the tradition of making leather shoes, is one of the birthplaces of "Wenzhou shoes", and Qian Jinbo and his carpenter brother Wang Zhentao turned their lives on shoes!
At the age of 18, Qian Jinbo followed his mother's instruction that "a man should learn a formal craft", followed his brother-in-law to work as a carpenter for 4 years, and by chance heard that selling shoes can make a lot of money, so Qian Jinbo and Wang Zhentao began to sell Wenzhou leather shoes all over the country.
In less than two years, Qian Jinbo ran to more than 100 cities such as Wuhan and Changsha, losing more than 10 pounds. The effort pays off. Qian Jinbo accumulated a lot of wealth by selling leather shoes.
If there is no opportunity, run out to create opportunities, and when there is an opportunity, turn it into gold.
In 1988, counterfeit and shoddy "Wenzhou shoes" became "fingered by thousands of people" and everyone shouted and beaten, and the Wuhan store where they were located was also confiscated by the local industry and commerce department.
With savings, Qian Jinbo returned to his hometown with Wang Zhentao and founded the predecessor of Aokang, Yongkang Olin Shoe Factory, which means "Olympic", which is a family-workshop factory, starting from 30,000 yuan, a shoe-making machine, plus a few workers.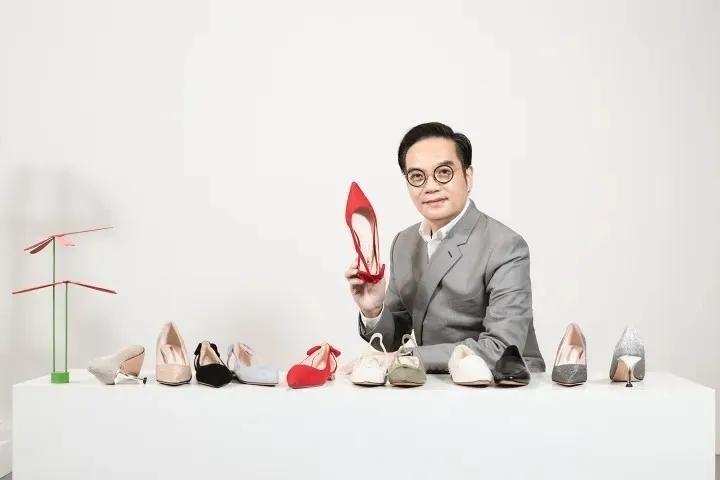 At that time, Qian Jinbo and Wang Zhentao cooperated perfectly, Qian Jinbo was in charge of production, and Wang Zhentao was mainly engaged in sales, running the market all year round.
Unfortunately, the two finally "separated" due to incompatible concepts! What is valuable is that over the past 32 years, they have not changed their ingenuity, their original intention is still the same, they are working hard to run and pursue their dreams, they have never changed direction halfway, and they have also achieved two domestic shoe giants!
three
Due to the difficulty of coordinating ideas and the contradictions such as "family-style" management, Wang Zhentao and Qian Jinbo decided to break up peacefully. Wang Zhentao went on to create AuCome, while Qian Jinbo founded Red Dragonfly.
At the beginning of 1995, 31-year-old Qian Jinbo took all his savings and rented a 500-square-meter factory to set up a leather shoe factory, named "Red Dragonfly".
But
At that time, Wenzhou had nearly 4,300 shoe factories, including Kangnai, Aucon, Gilda and other leaders, and the national shoe companies were more, such as Senda, Fuguiniao, etc. were already very famous, the footwear market competition was extremely fierce, it was too difficult to open a bloody road from it.
Qian Jinbo decided to start with design and walk out of his own creative path. Therefore, I specially went to Milan to invite a famous designer who understands Chinese culture and helped me design the latest combination of Chinese and Western leather shoes;
In June of this year, the first batch of leather shoes with the hot stamping red dragonfly LOGO left the factory, the style resembled Italy, but only sold for one-tenth of the price, coupled with Qian Jinbo's unique channel strategy (channel merchants take the big head, they take the small head).
In just one year, Qian Jinbo's red dragonfly turnover exceeded 10 million, and exceeded 100 million yuan in 2 years.
In 1998, Red Dragonfly began to try terminal sales, and within a year, Red Dragonfly opened nearly 300 directly-operated stores in 30 cities including Zhejiang, Hubei and Anhui;
In 2000, the output value of red dragonflies exceeded 100 million. In the years since, Red Dragonfly has become the leader of China's footwear industry.
In the growth of the red dragonfly, Qian Jinbo gave full play to his strengths. If not a businessman, he might have become a writer or poet with an artistic temperament.
Other shoe factories write words like "Do not squeeze" on the large boxes that deliver shoes, but Qian Jinbo has this sentence printed on the box: seek proximity from distance.
In 2005, the Chinese Shoe Culture Museum, which was solely owned by Red Dragonfly, was built. Unlike many corporate museums, there is not a single pair of red dragonfly products in the Red Dragonfly's Shoe Culture Museum.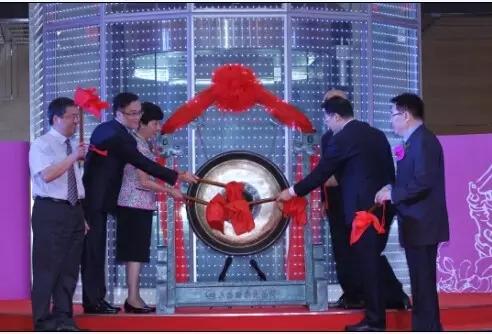 shop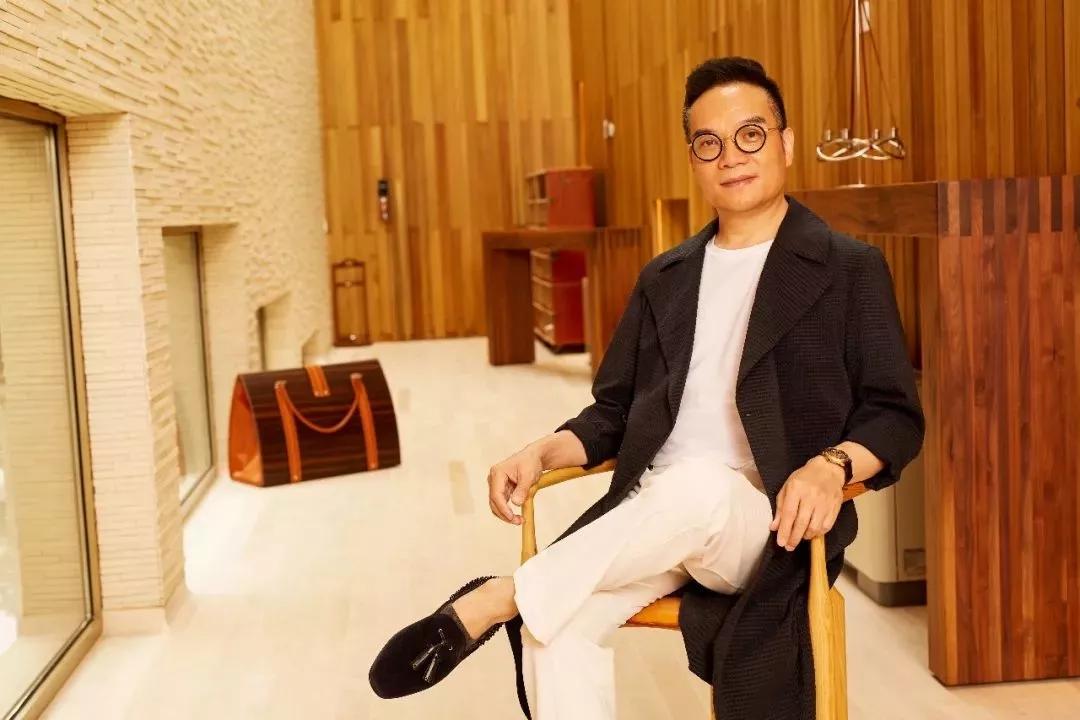 Also in 2005, Qian Jinbo encountered the biggest "black swan" in entrepreneurship:
After having money, Qian Jinbo could not withstand the hot head, began to implement diversified operations, and successively entered five industries such as leather goods, small loans, and real estate.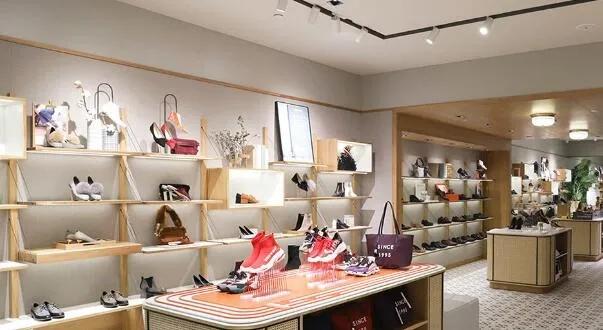 Unexpectedly, five years later, in 2005, the international oil price rose sharply, which led to a sharp rise in raw materials and labor costs, and "accidentally became a takeover man, losing more than 50 million."
In the midst of bitterness and trouble, Qian Jinbo went to the temple for two weeks, and after deep reflection, he announced that all industries except the shoe industry would "go to zero".
And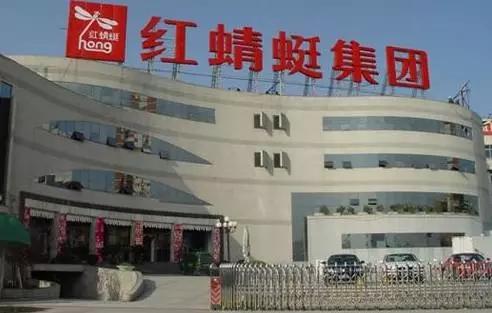 The sense of quality gradually took shape in Qian Jinbo's consciousness, and the company began to slowly change from winning by quantity to winning by quality.
In 2007, there were 12,000 Red Dragonfly products; By 2008, it had become 8,000 models; reduced to 7,000 in 2009; In 2010, there were only 6,000 models. However, the sales volume of individual products is increasing, and the profit is getting higher and higher.
Being a business doesn't necessarily have to do addition all the time, sometimes subtraction is better! The highlighted moment of the red dragonfly that wins over quality also follows.
In June 2015, Red Dragonfly was successfully listed on the Shanghai Stock Exchange. At this time, it had laid out more than 4,000 sales outlets across the country, and Qian Jinbo's personal wealth had exceeded 4.3 billion yuan at that time.
Today, Asia has become the world's largest shoe manufacturing center, accounting for 55% of global production. China accounts for the largest share of this, accounting for 80% of the total production in Asia. The development of China's footwear industry has also changed from the most traditional offline store marketing model to online and offline at the same time, but many companies have been lost.
This era is the best time for people and companies that rekindle their dreams and want to change. But for old-minded people and businesses, it's a worst of times.
five
In 2019, Nirvana officially withdrew from the stage of the Hong Kong Stock Exchange; In 2020, the once-beautiful noble bird encountered ST; After that, Daphne completely withdrew from the physical retail business of mid-to-high-end brands… A series of well-known private head shoe companies have ushered in the "darkest moment".
Red Dragonfly's three quarterly reports are also not optimistic, and the financial report shows that its
From January to September this year, the operating income was 1.626 billion yuan, down 25.86% year-on-year; The net profit attributable to shareholders of the listed company was 59.6644 million yuan, down 47.77% from the same period last year; The net profit attributable to shareholders of the listed company, net of non-recurring profits and losses, was 20.3175 million yuan, down 71.84% from the same period last year.
Fundamentally, because more than 4,000 YQ Red Dragonfly stores were forced to close and stop operating, but Qian Jinbo is also trying to save himself:
On March 8, he made his first attempt at live streaming as "Lord Bobo", displaying and introducing products in Taobao's Red Dragonfly official flagship store, attracting 435,300 views and more than 3 million likes.
During Singles' Day,
The sales of a single product omni-channel single brand of Red Dragonfly exceeded 380 million yuan. Throughout Double 11, Red Dragonfly's GMV increased by 111% year-on-year, and its overall sales ranking entered the top 3 of Tmall Fashion Shoes, of which Red Dragonfly brand flagship store ranked No. 1 in men's footwear category and No. 4 in women's footwear category.
It is worth mentioning that on the evening of December 16, Red Dragonfly issued an announcement that after the nomination of Mr. Qian Jinbo, the chairman of the company, and the deliberation of the board of directors, it agreed to appoint his son Mr. Qian Fan as the president of the company.
In fact, in addition to the red dragonfly, in recent years, many Chinese footwear brands have experienced a process from highlight to silence, whether it is forced transformation in desperation or difficult self-help to revive the brand, their stories are also a microcosm of the times.
In 1995, a red dragonfly took off on the north bank of the Oujiang River, at the age of 31, Qian Jinbo, who sold leather shoes for 10 years, founded the red dragonfly, this flight, flew north and south for 25 years…
Resources:
Investment community "87 years to create the second generation to take over the red dragonfly",
Wenzhou Business Daily "25 years of a pair of Wenzhou shoes! Blue sky, white clouds, red dragonflies….",
A wave said "lost 50 million in ten years, now worth 3 billion, how high can Qian Jinbo's "red dragonfly" fly? 》、
JingDaily Media "Red Dragonfly opens pop-up store for the first time in 25 years, the difficult self-help of the domestic shoe industry"