Teacher Yi's fashion teaching class has started again, this time, the dressing template Qianxi wants to teach everyone how to pick a unique style in thousands of sweatshirts, and hurry up and learn it with a small book.
First of all, this sweatshirt from Ground Zero's fall/winter 2020 collection, which transforms the regular sweatshirt belt into a tie, and the two different styles are mixed and matched, which is really strange and beautiful.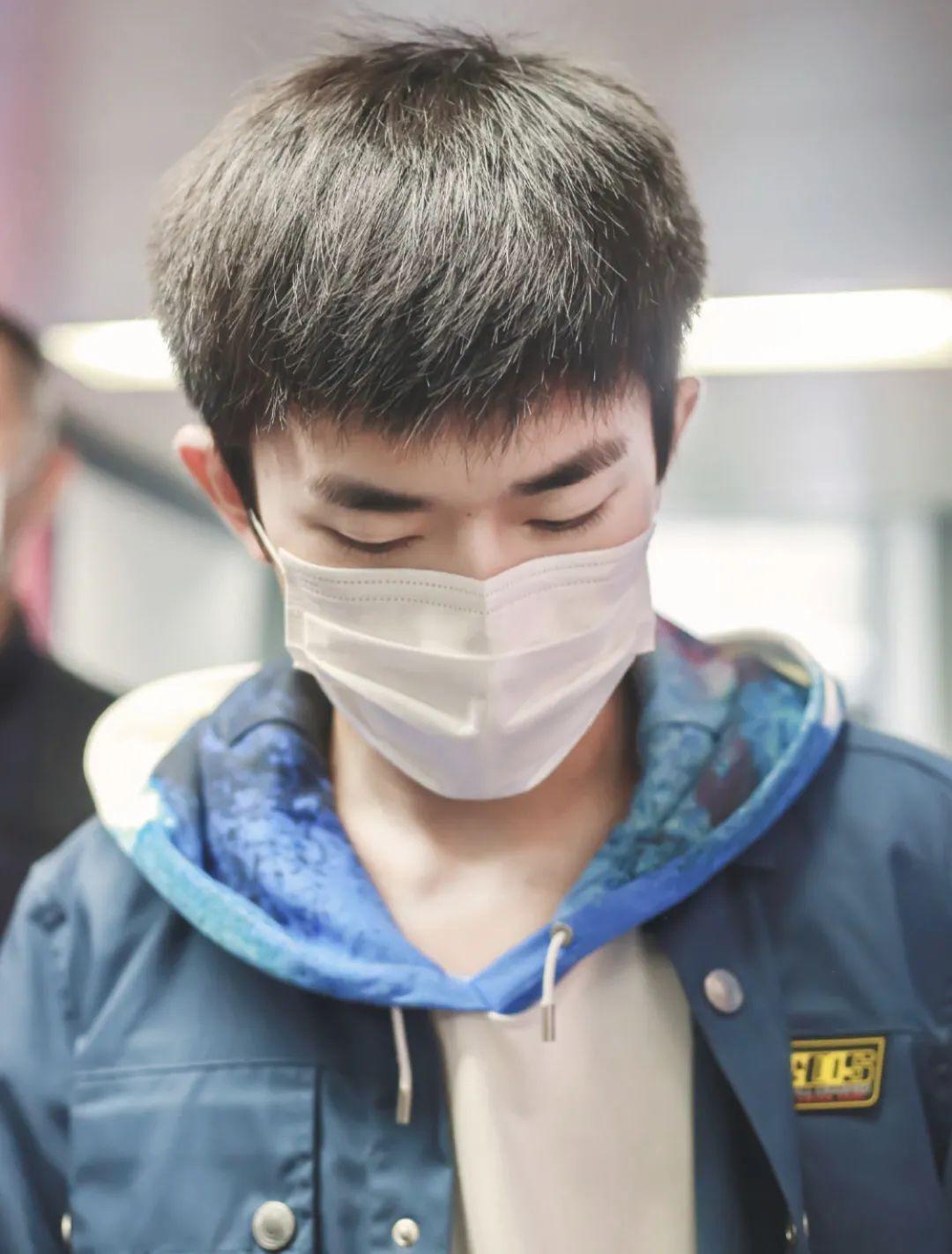 You can also find a suitable tie with a sweatshirt in your boyfriend's or dad's closet to see, and babies with higher positions can also be remodeled on the tie, whether they have got a new way to play with sweatshirts.
The highlight of this We11done sweatshirt is the drawstring double loop design, and the long drawstring can unlock a variety of tie-up knotting play.
And a popular point of this year's sweatshirt is that the sweatshirt strap must be long enough, here Sister Ba sent a Qianxi same style sweatshirt strap knotting tutorial, interested babies can learn.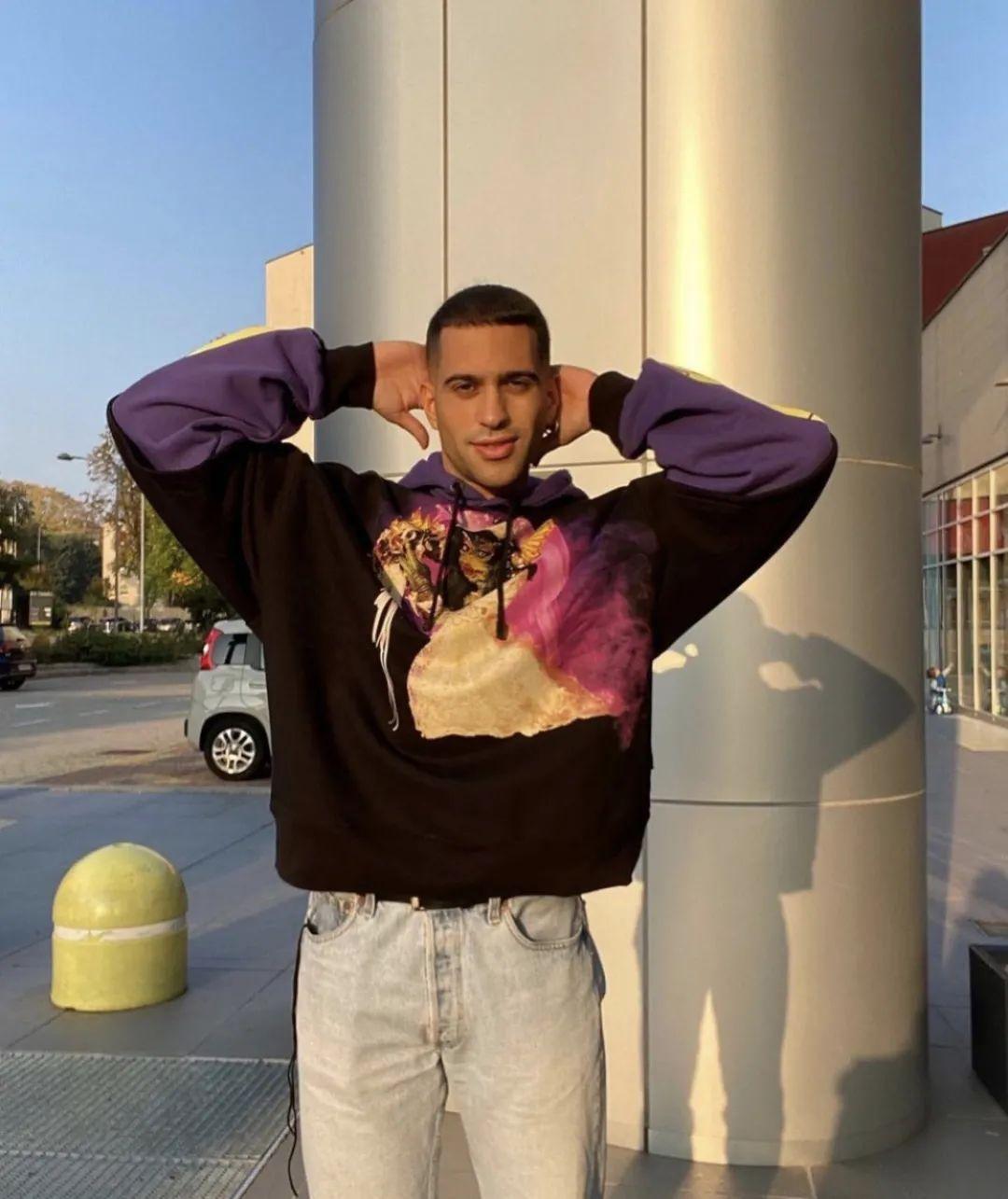 Vintage sweatshirts with a sense of age are also a good choice, and here Qianxi chose a Polo Ralph Lauren distressed patterned sweatshirt.
The texture of the fabric and pattern is like being taken out of the old wardrobe covered with a layer of gray and faded, here Qianxi is also paired with an equally old suspender pants, and then tied with a belt, no wonder Teacher He can't help but exclaim, it's too good to wear.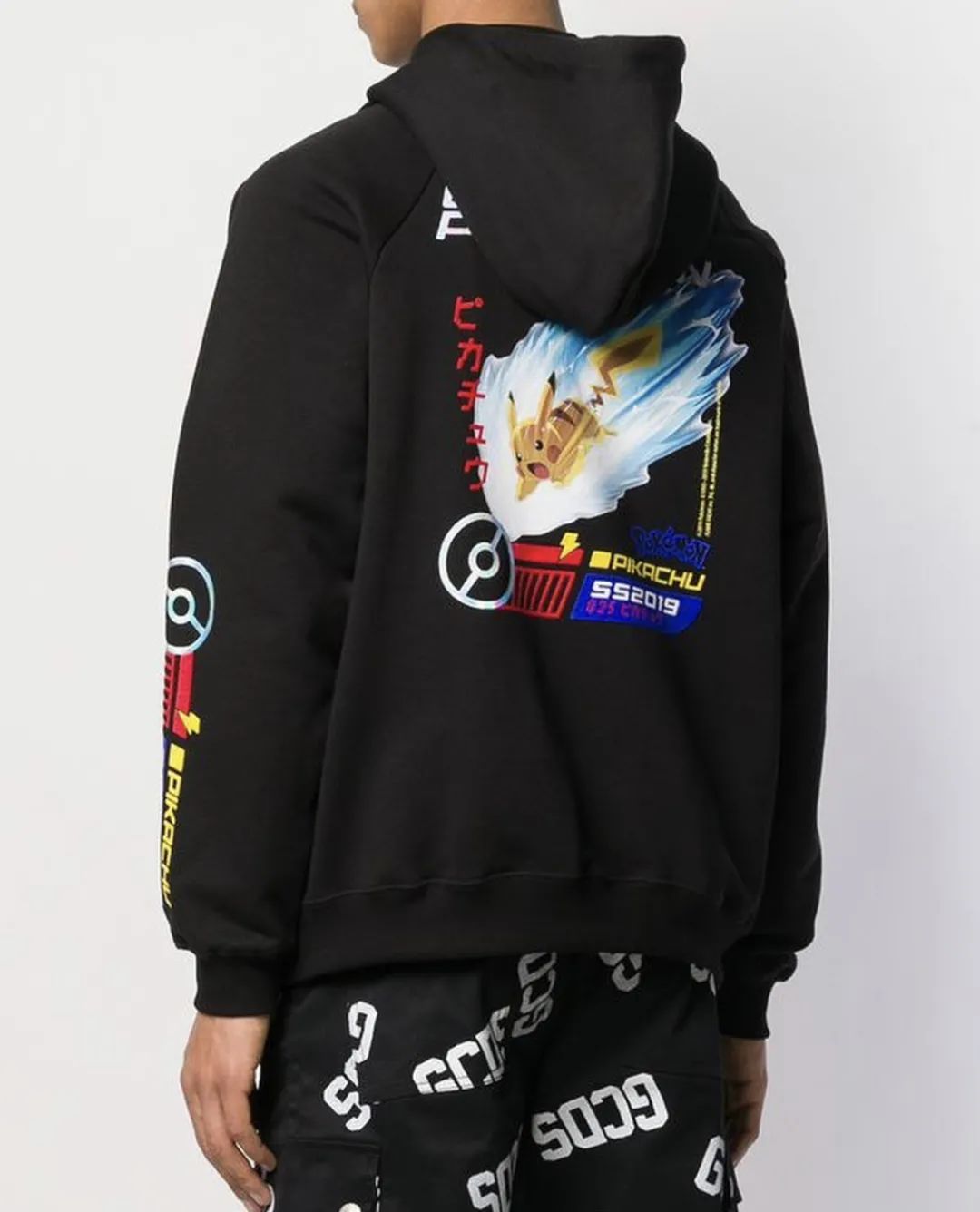 And the sweatshirt is still a very suitable for layering and mixing, if the sweatshirt itself is not special, you can learn from Qianxi to mix and match it with other items, the effect is also quite outstanding.
For example, his method of taking D.Prique brick red sweatshirt with Y-3 black cargo vest is worth learning, and this layered outfit often appears in his daily wear, which is also a more preliminary and less error-prone matching method.
If you want to challenge a more personalized outfit, you can try to match all kinds of short items popular this year, such as knitwear, blazers, etc., with sweatshirts, so that the overall look not only gets this year's popular point, but also breaks the monotony of sweatshirts when worn alone.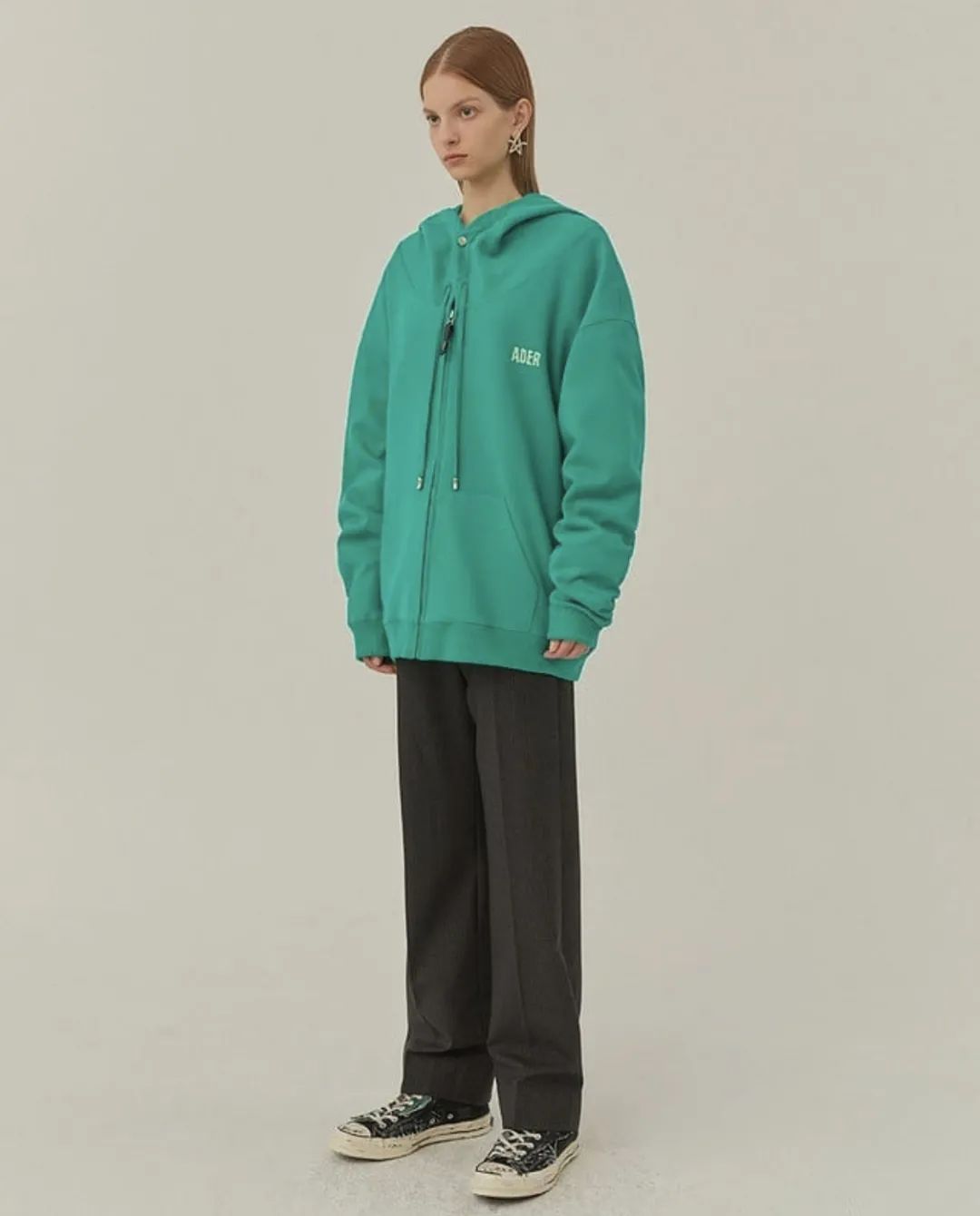 There are also more playful ones who simply put a bracelet on the wrist, and insert the shirt around the back of the bracelet to fix it, so that the clothes on the outside are not easy to fall off, but also have special characteristics and full of tide.
Fashionistas also use multi-layered layers to increase the layering of the overall look, and are good at finding a variety of accessories with a strong sense of shape to bring more fun to sweatshirts.
Today, Sister Ba will teach you how to choose a unique sweatshirt style as smart as Qianxi, so hurry up and take a look.
When the sweatshirt meets the logo and Slogan
Expression of attitude with personality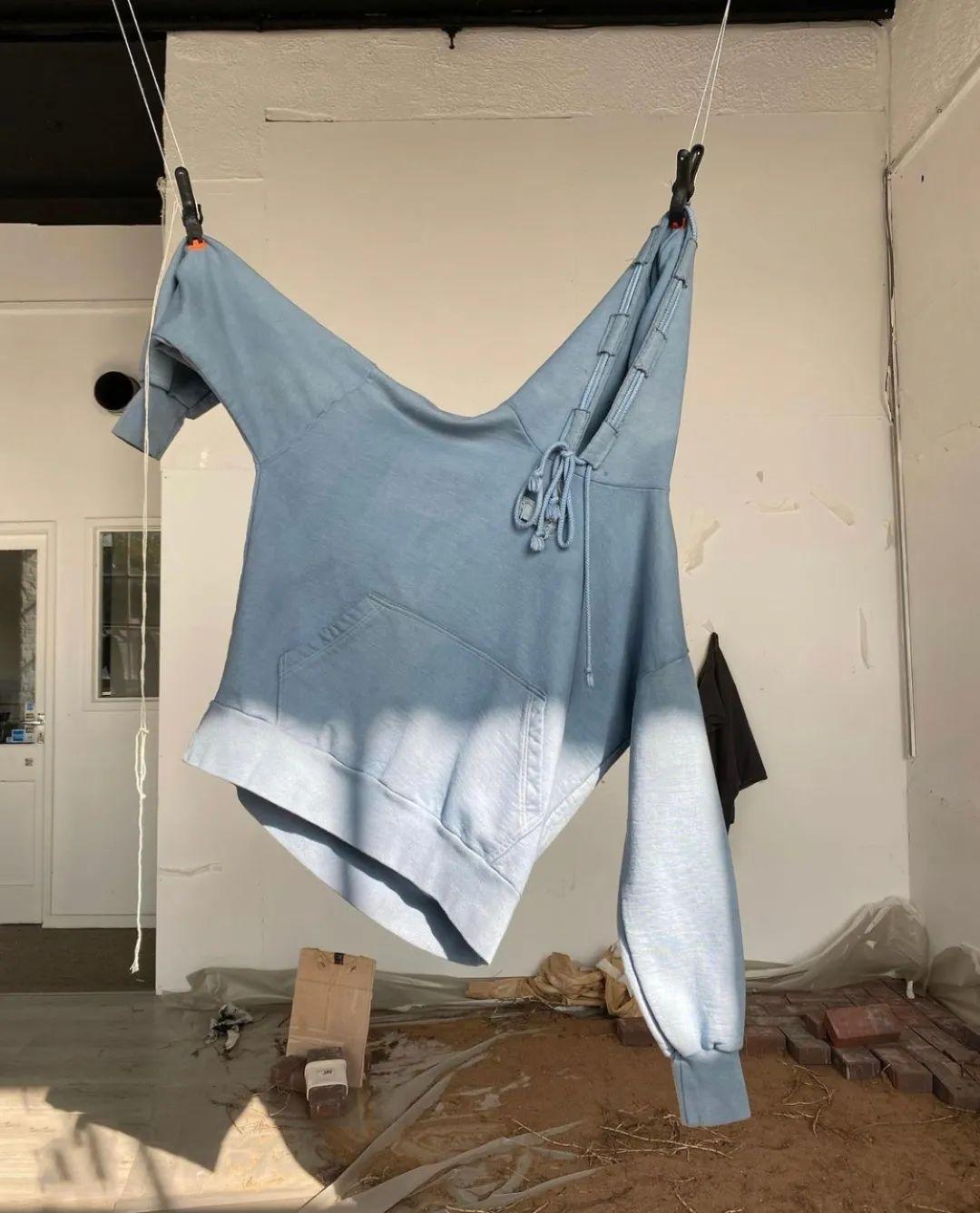 The logo sweatshirt can be said to be the most recognizable one, such as the one that Qianxi wore at the airport before, and the eye-catching large logo can be recognized as GCDS even from far away.
The Italian fashion brand GCDS, which claims that God cannot destroy streetwear, is best at changing the logo on the sweatshirt to make the logo as big as possible so that people can see it at a glance.
For example, on the sweatshirt, through a large area of color block impact, the visual impact is brought to a strong sense, so that the presence of the brand logo jumps out at once.
If you feel that the big logo sweatshirt is too eye-catching, the small logo design such as Render Pause is relatively convergent, but even if the area is reduced, its visual presence will not lose at all.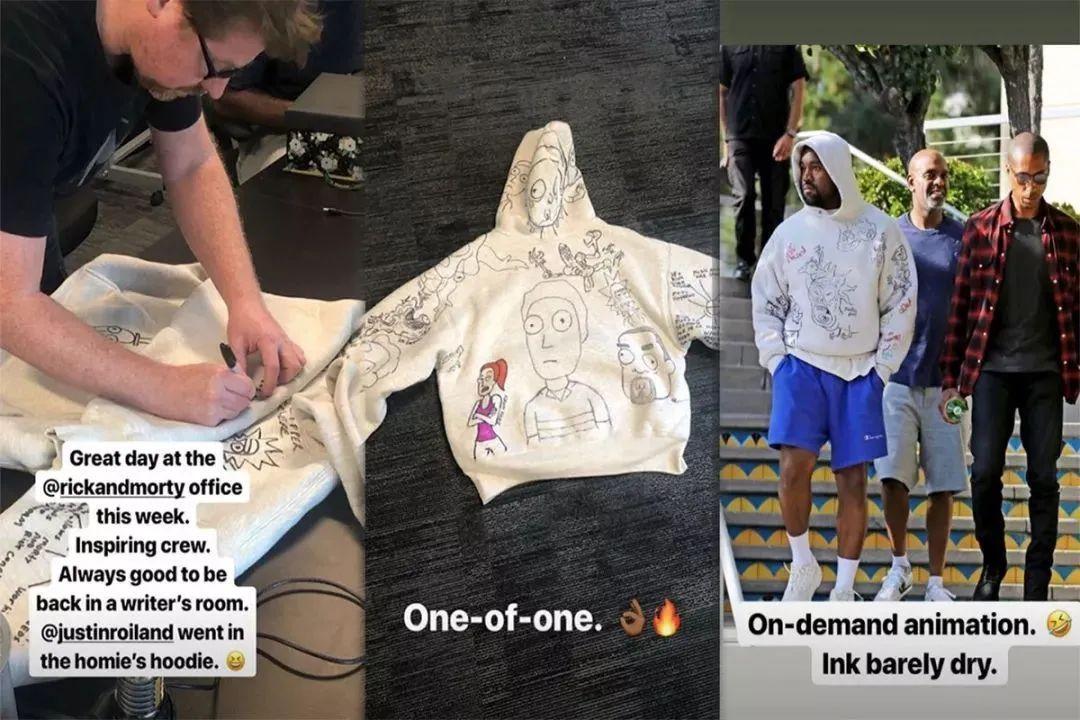 Because their Logo, whether it is font design or color matching, has a sense of déjà vu of the opening subtitles of science fiction movies that year, as if they saw the opening line of Star Wars again.

In addition to making changes on various logos, there are many designers who will directly make their current most eager ideas into various Slogan slogans.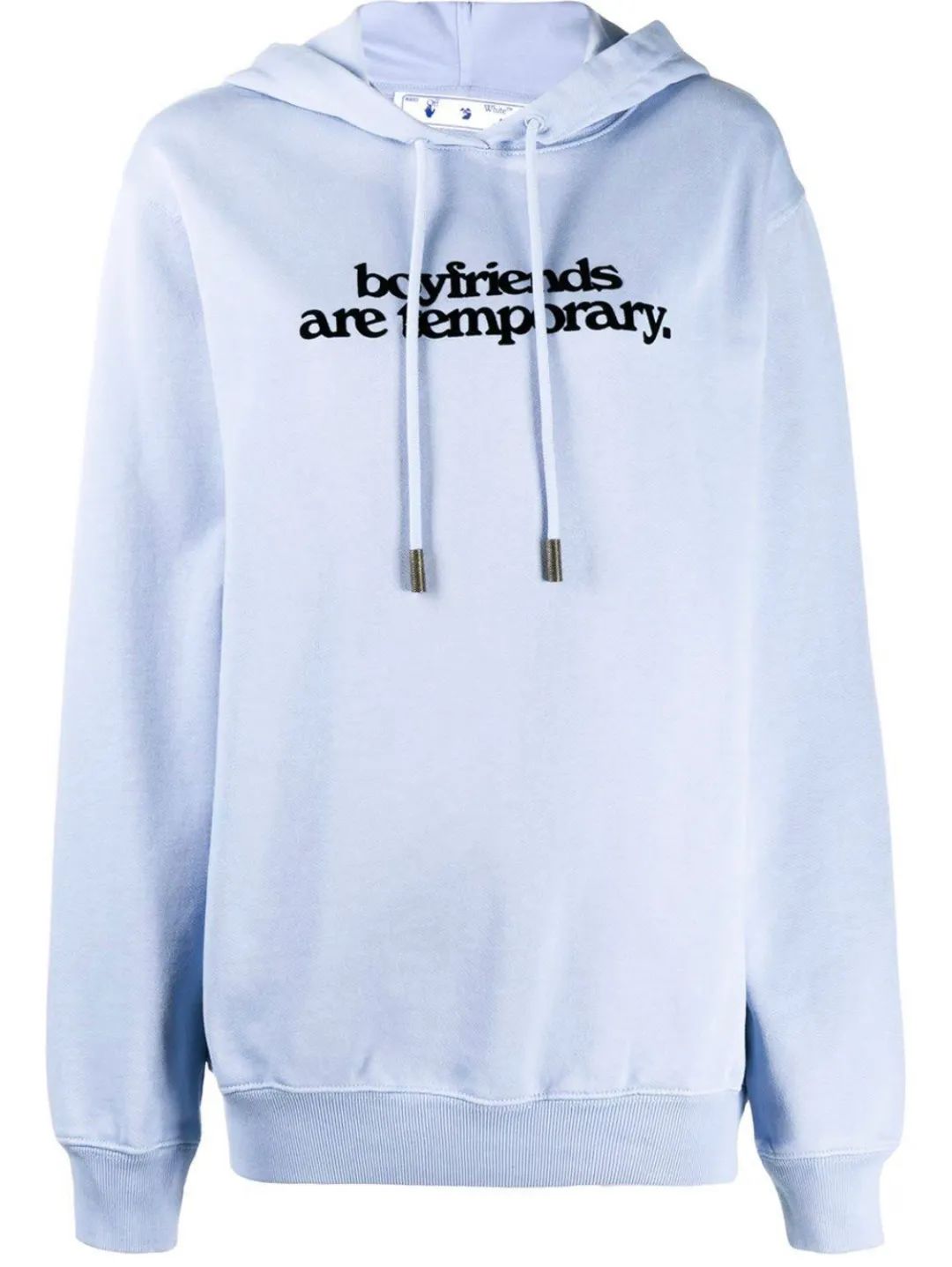 Just like this "Peace and Love" Ground Zero sweatshirt composed of words from various countries, when you see these Slogans, you immediately think of the colorful neon signs in Hong Kong's night markets.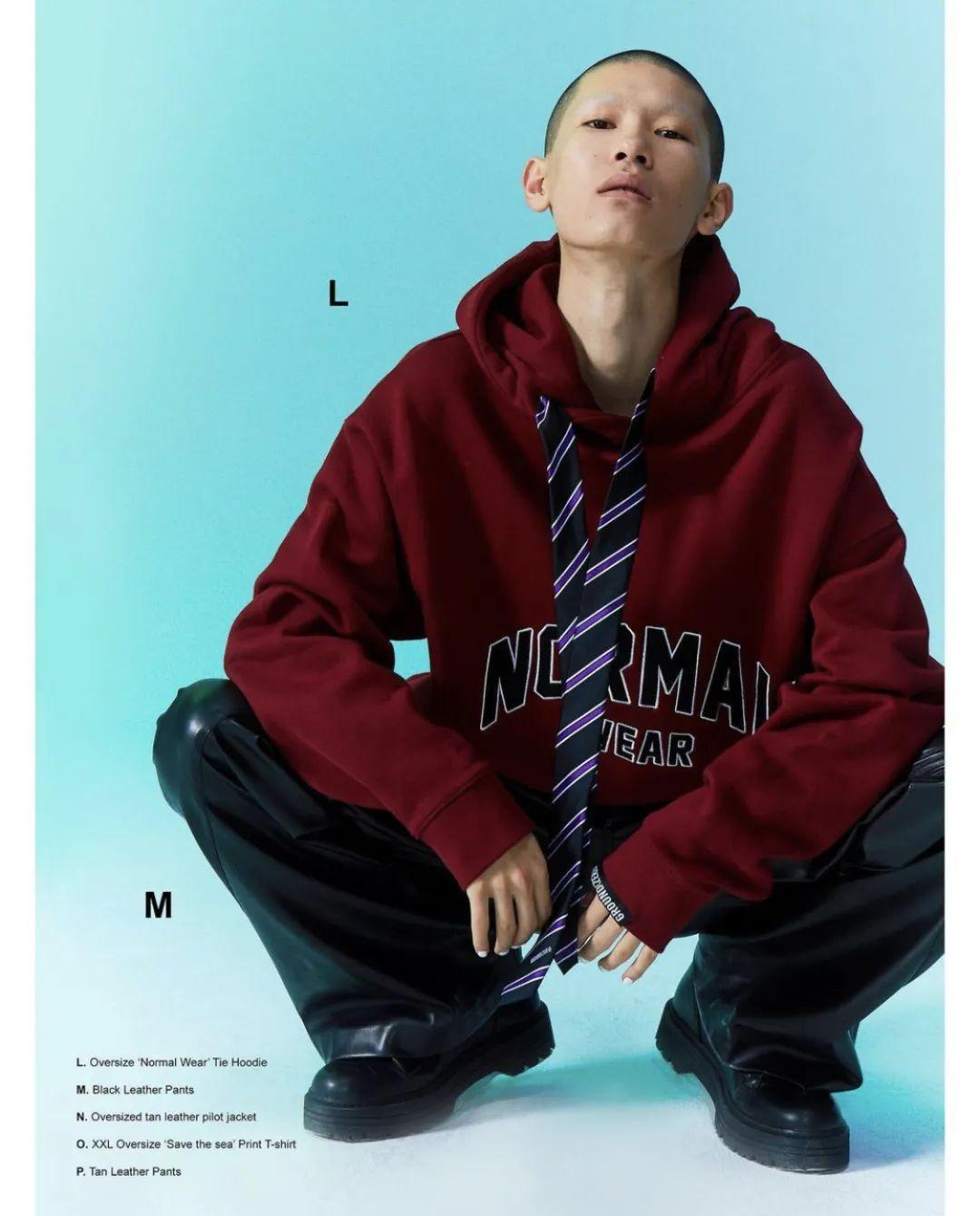 This sweatshirt is also quite characteristic, the designer refers to a variety of old-fashioned signature designs combined with their own brand logo, combining contemporary trends and retro charm just right.
More attitudinous young people printed Slogan on their sweatshirts that said "Your system has malfunctioned…" and told those around them that I was stuck in the system and needed to be restarted.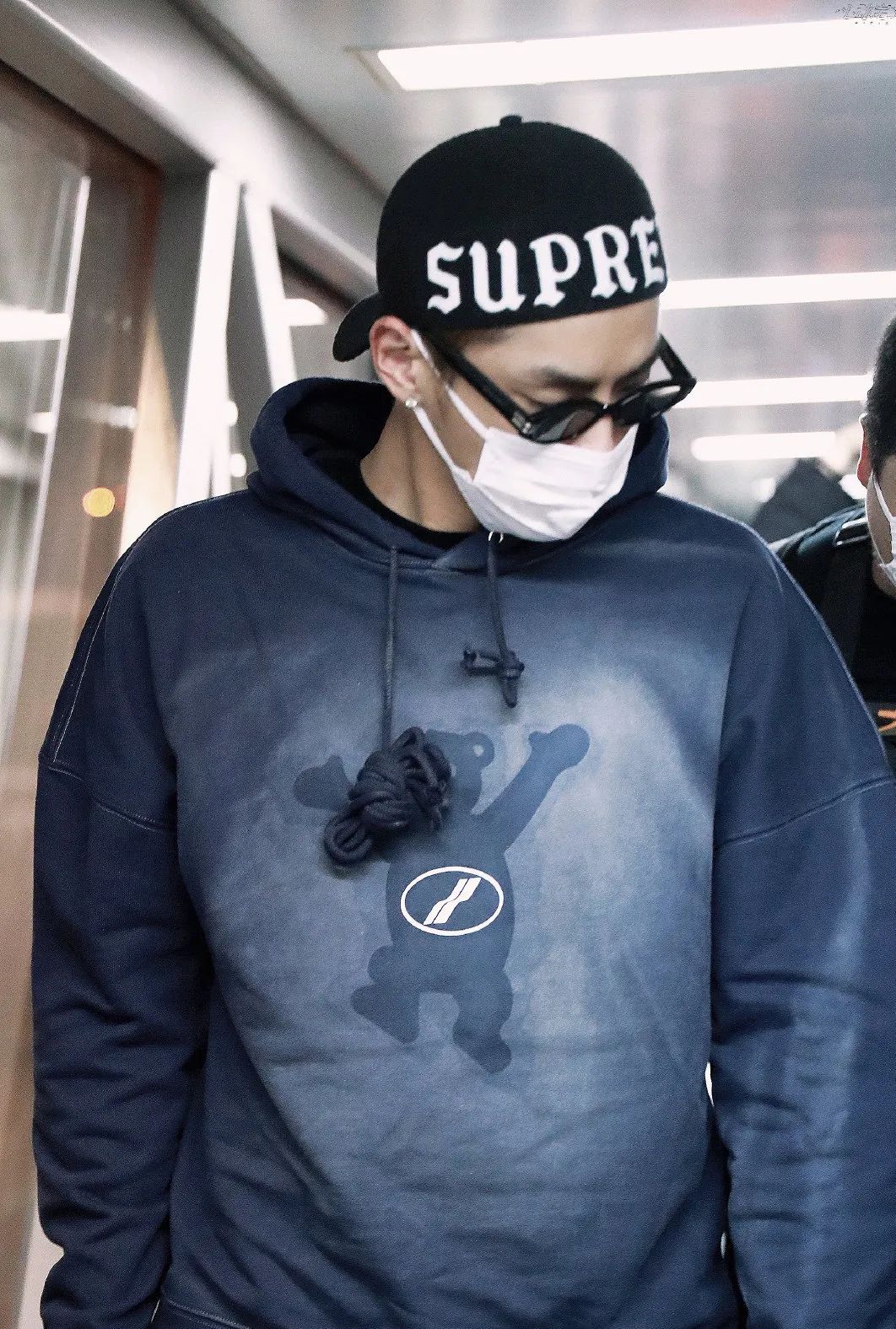 As a young person active in the atmosphere of the new era, I believe that everyone has a slogan that they are eager to express, so choosing a Slogan sweatshirt that can express their attitude is a good choice.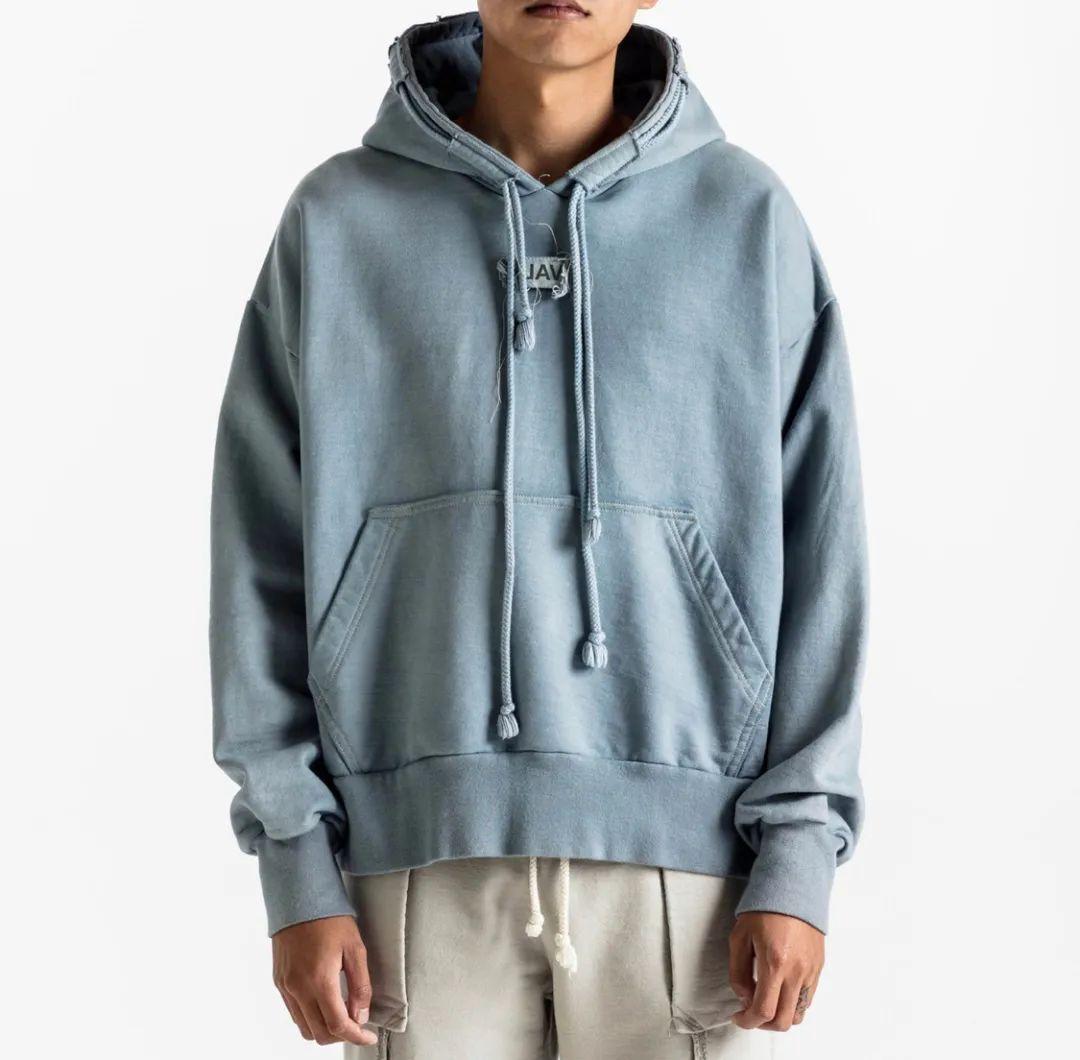 GCDS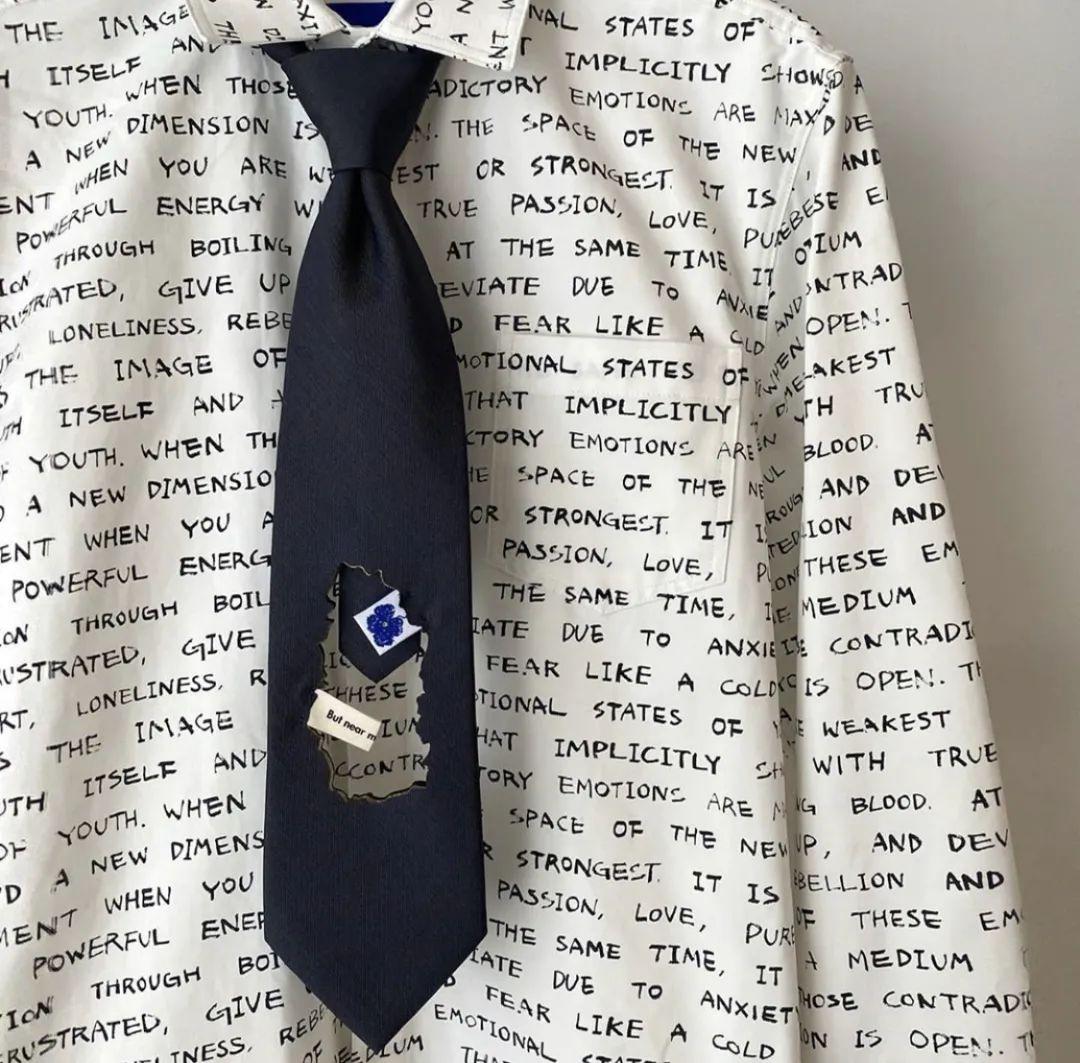 Band Logo Crewneck
Price: € 302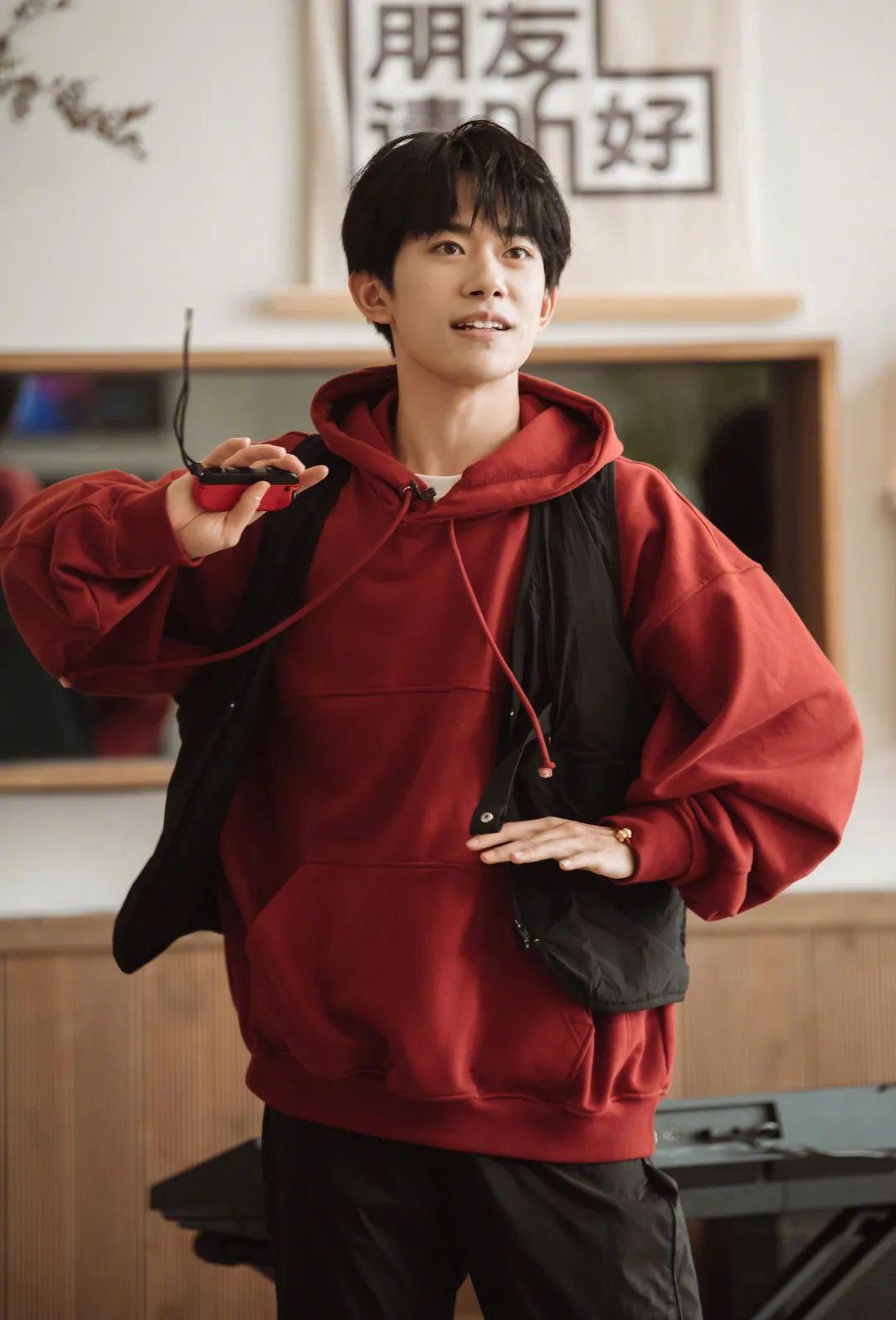 We11done
Front logo Sweatershirt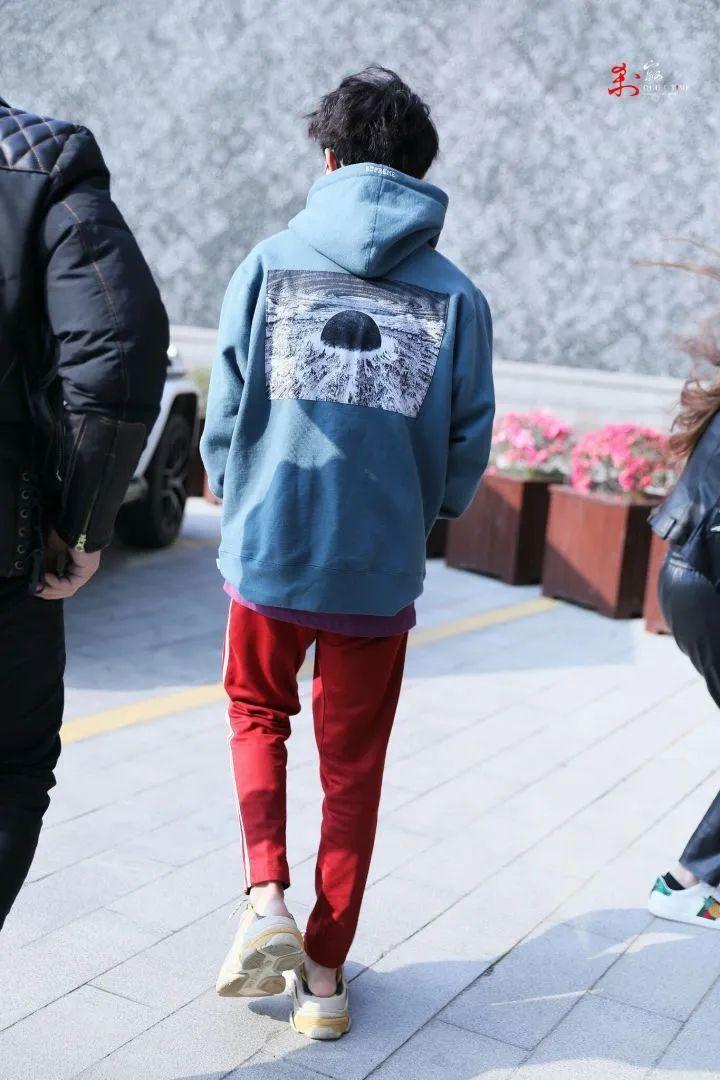 Price: $330
Off-White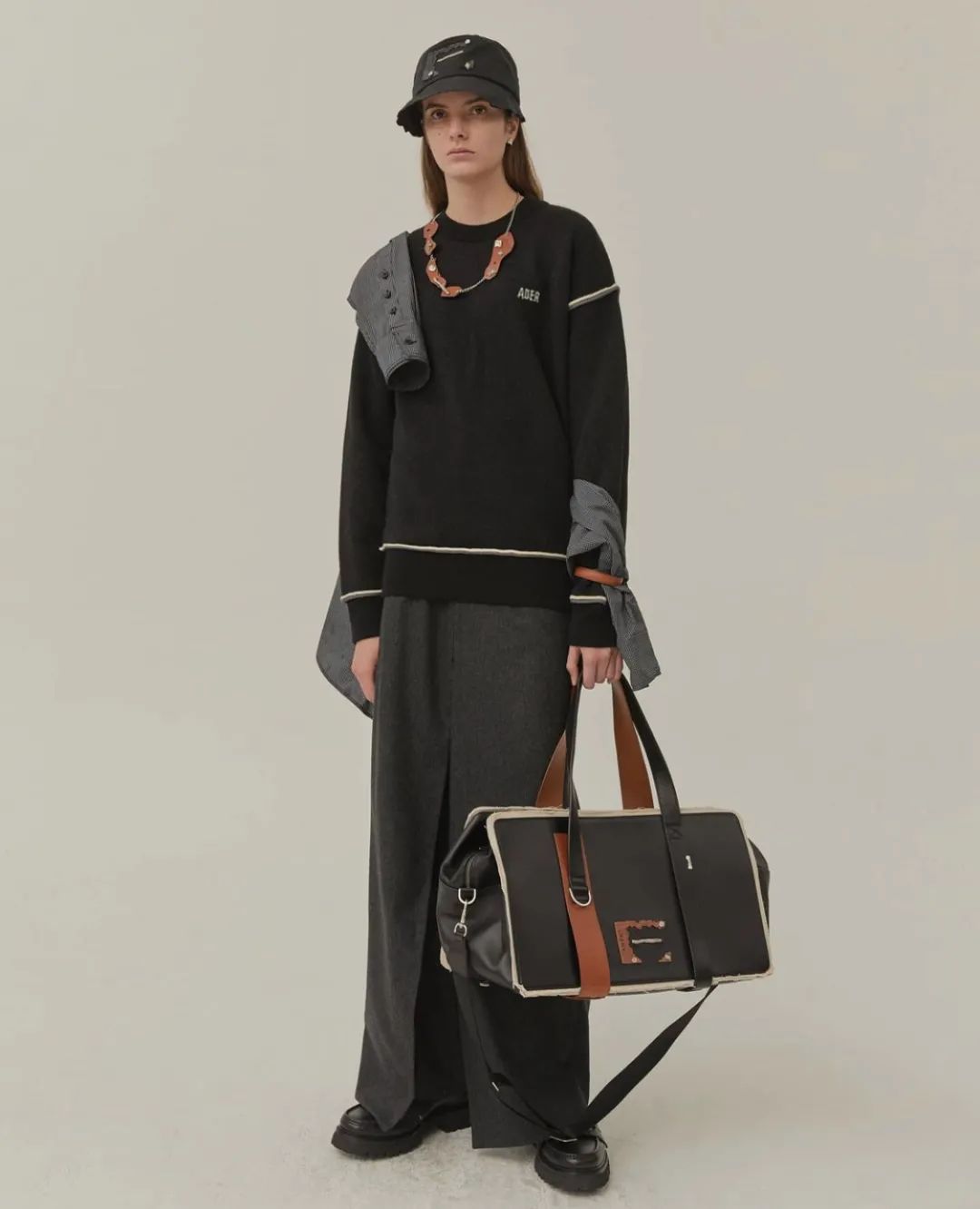 oversized slogan print hoodie
Price: $690
When the sweatshirt hits the ACG culture
The law of two elements that cannot be escaped
Senki, who grew up watching Hokage, is said to be a veteran anime fan, and has worn Supreme and anime limited joint sweatshirts before, and sure enough, no one can escape the temptation of ACG culture (a general term for anime, manga, and games).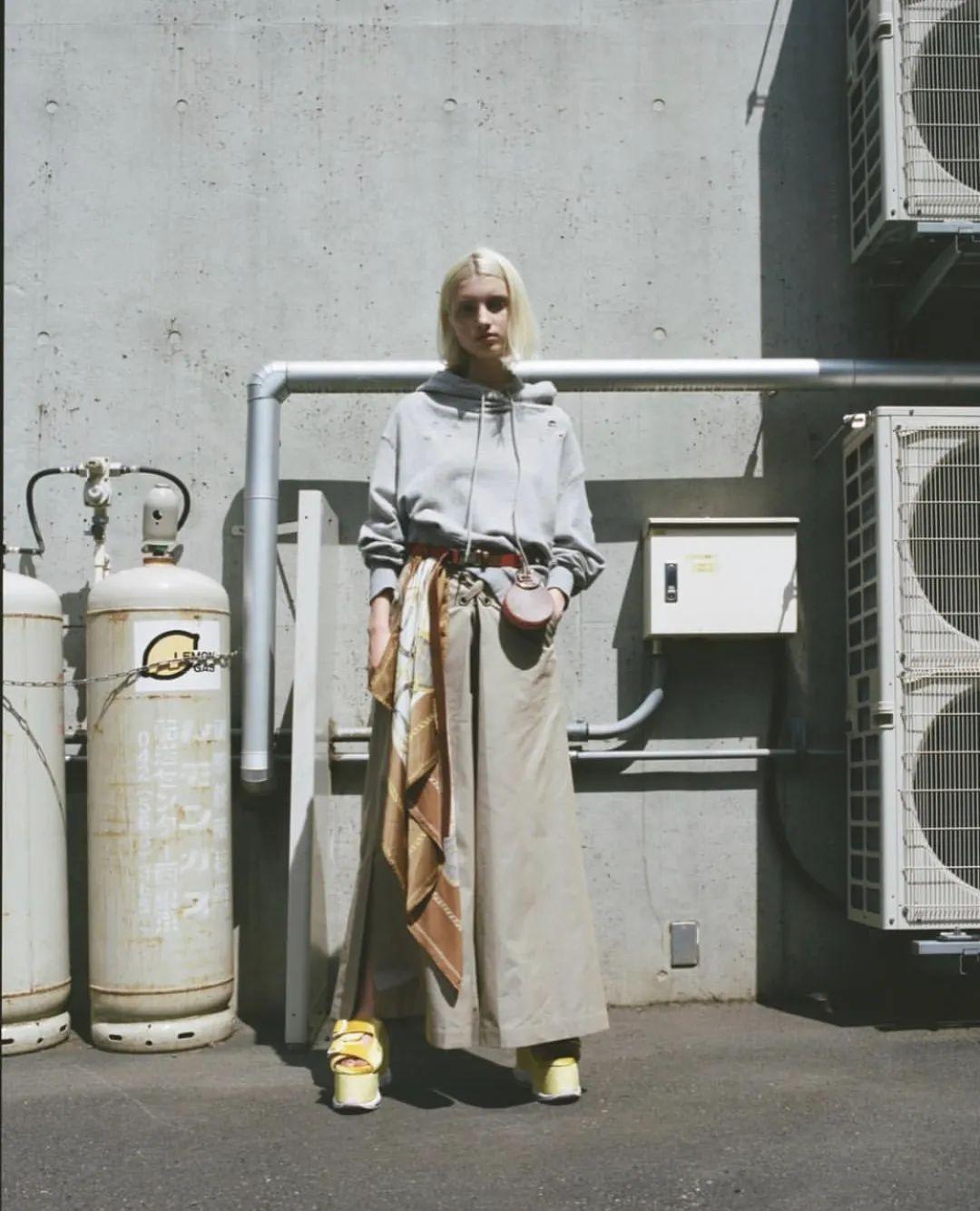 Moreover, even the fashion circle hides a bunch of two-dimensional enthusiasts, the most common of which is that designers use their selfishness to engage in an anime joint sweatshirt series with anime bigwigs from all walks of life.
Among them, represented by GCDS, since breaking into the two-dimensional world last year, it has not stopped, Pokemon, Jurassic Park, Hellokitty, Blood Anime, etc., have all been used as a source of inspiration for the design of sweatshirt patterns.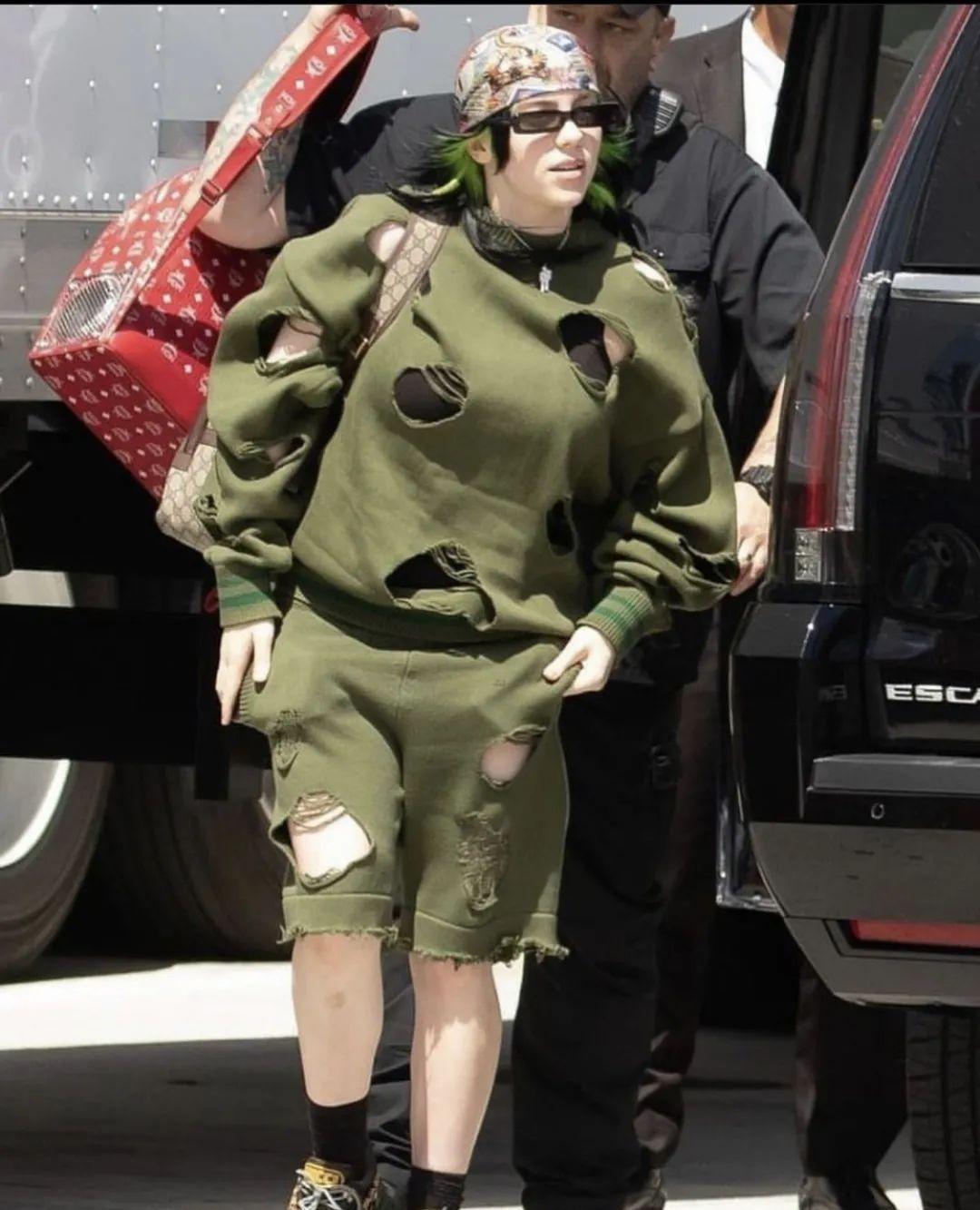 When asked about the design concept, creative director Giuliano Calza replied: "It's all young people under 30, and you make us think about plastics, water scarcity, environmental pollution and sustainability? "It's the poisoned otaku who didn't run away.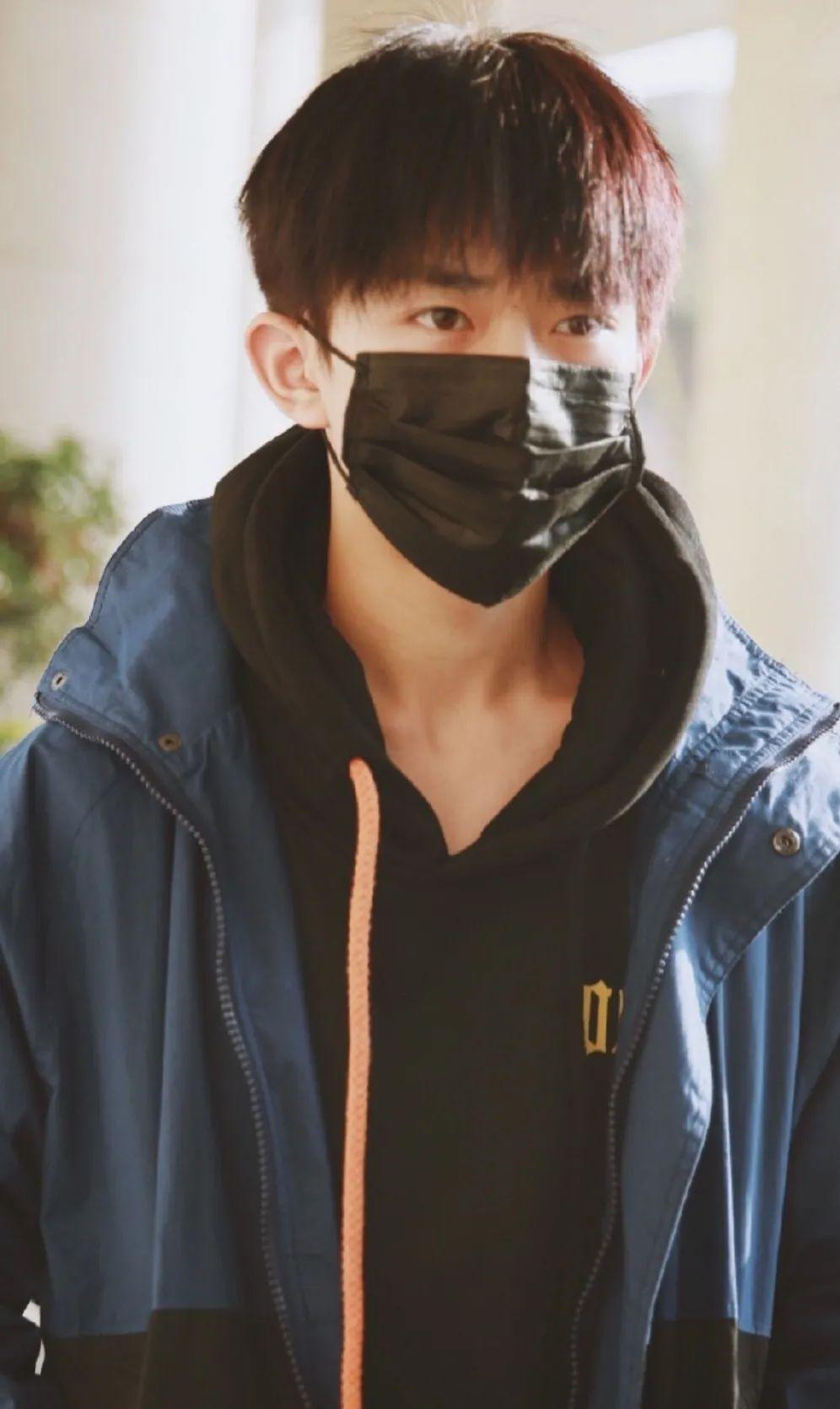 In addition to the designer himself, the unusual Billie is also one of the anime fans, often wearing a two-dimensional printed sweatshirt to perform not to mention, no, not long ago when warming up for his concert, he chose a more bold and explicit two-dimensional style sweatshirt.
In addition to Japanese anime, she herself is a big fan of the American manga "Rick and Morty", and before she was a manga peripheral from sweatshirts to bags, and she was a real two-dimensional girl.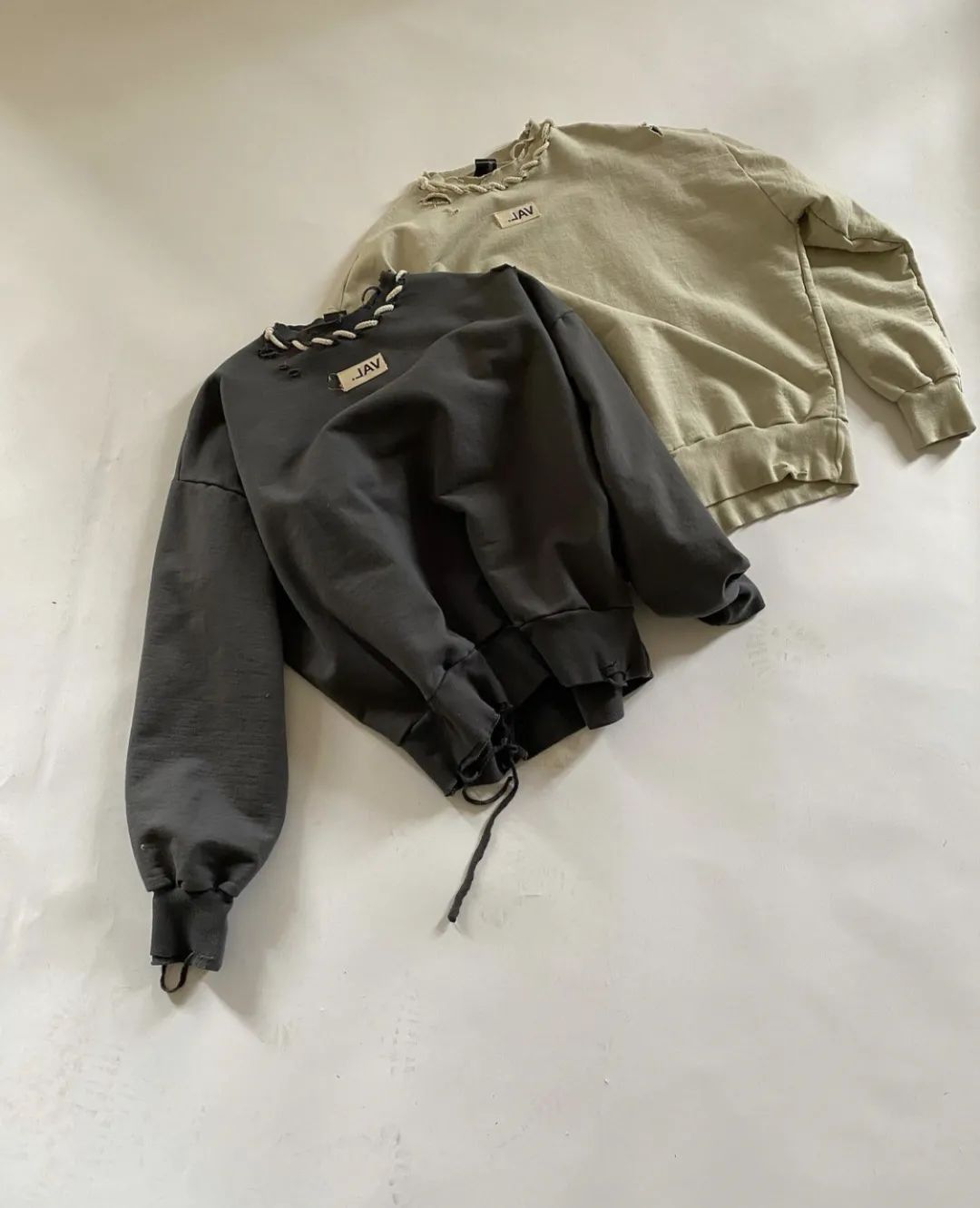 Kanye West usually looks cool, but he is also a member of the veteran anime family, and he also wore a character sweatshirt specially customized for him by the American illustrator Justin Noel.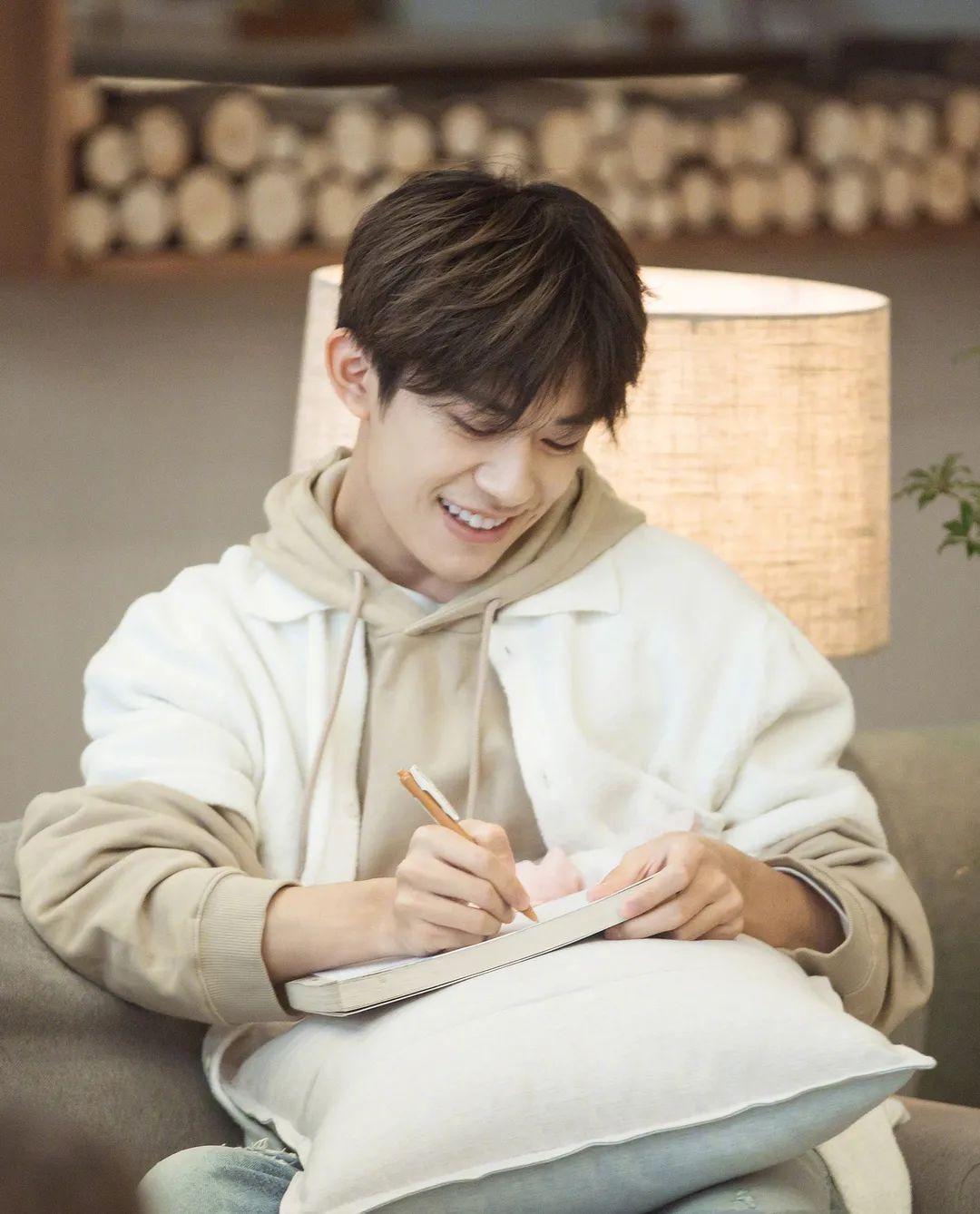 There is also this year's popular Sailor Moon sweatshirt, almost every actress in the entertainment industry has a piece, after all, Sailor Moon is a girl's idol in childhood.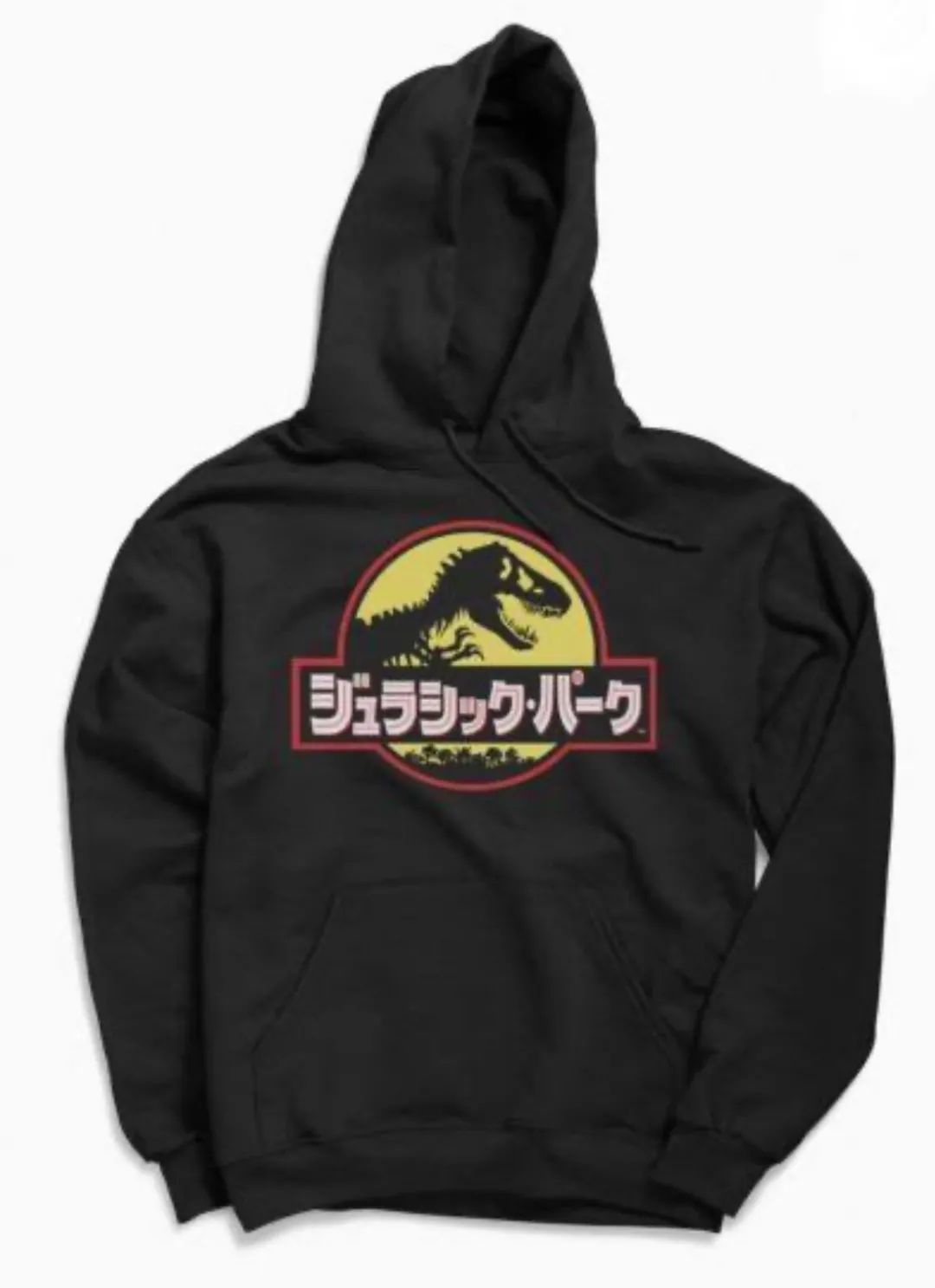 Finally, when it comes to two-dimensional girls, of course, our power is indispensable, and the upper body of various two-dimensional pattern sweatshirts is not enough, and I can't wait to collect all the Sailor Moon mobile phone cases.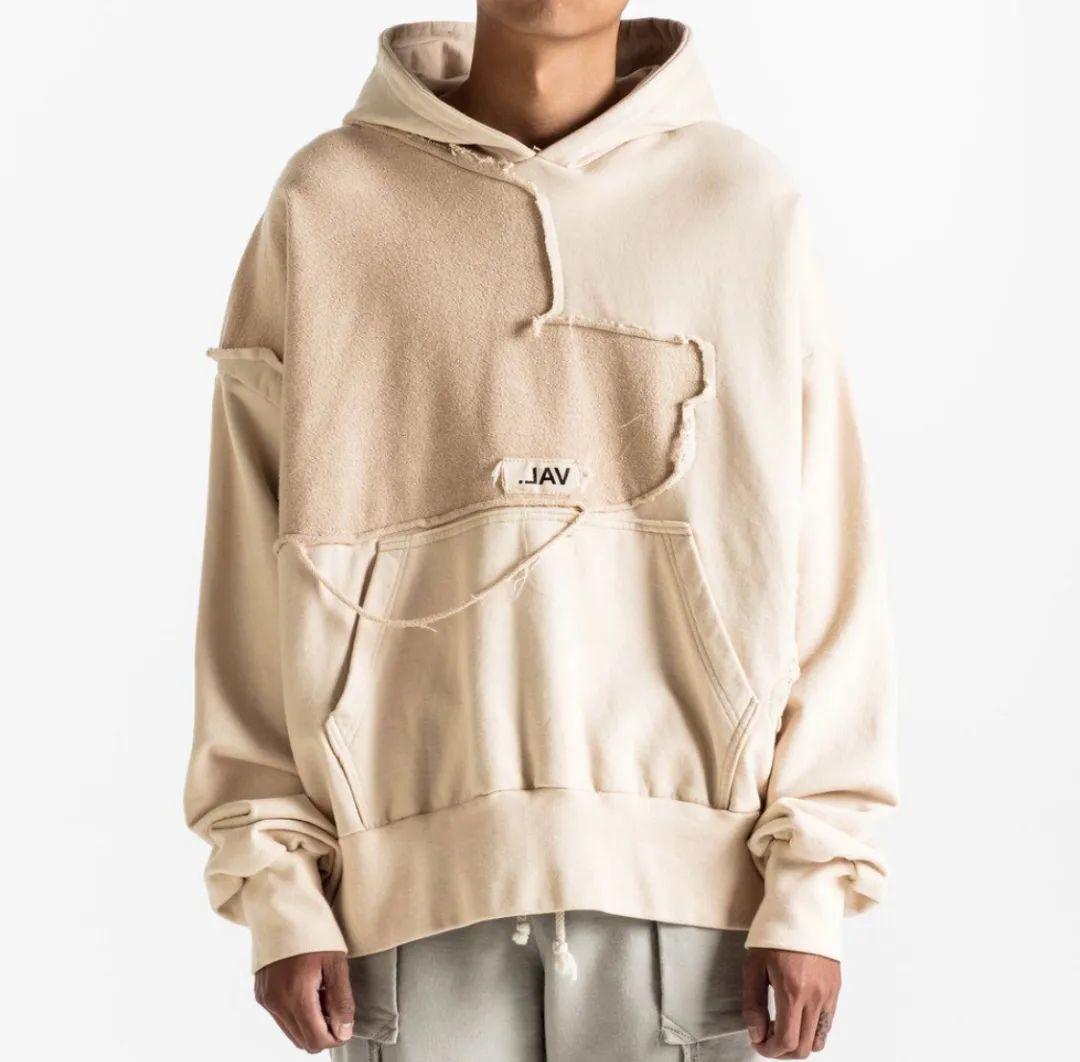 It seems that if you want to conquer the wallets of young people, two-dimensional culture is indispensable, and I believe that in the future, we will continue to see more and more cross-border cooperation series between brands and two-dimensional elements.
Hental Hoodie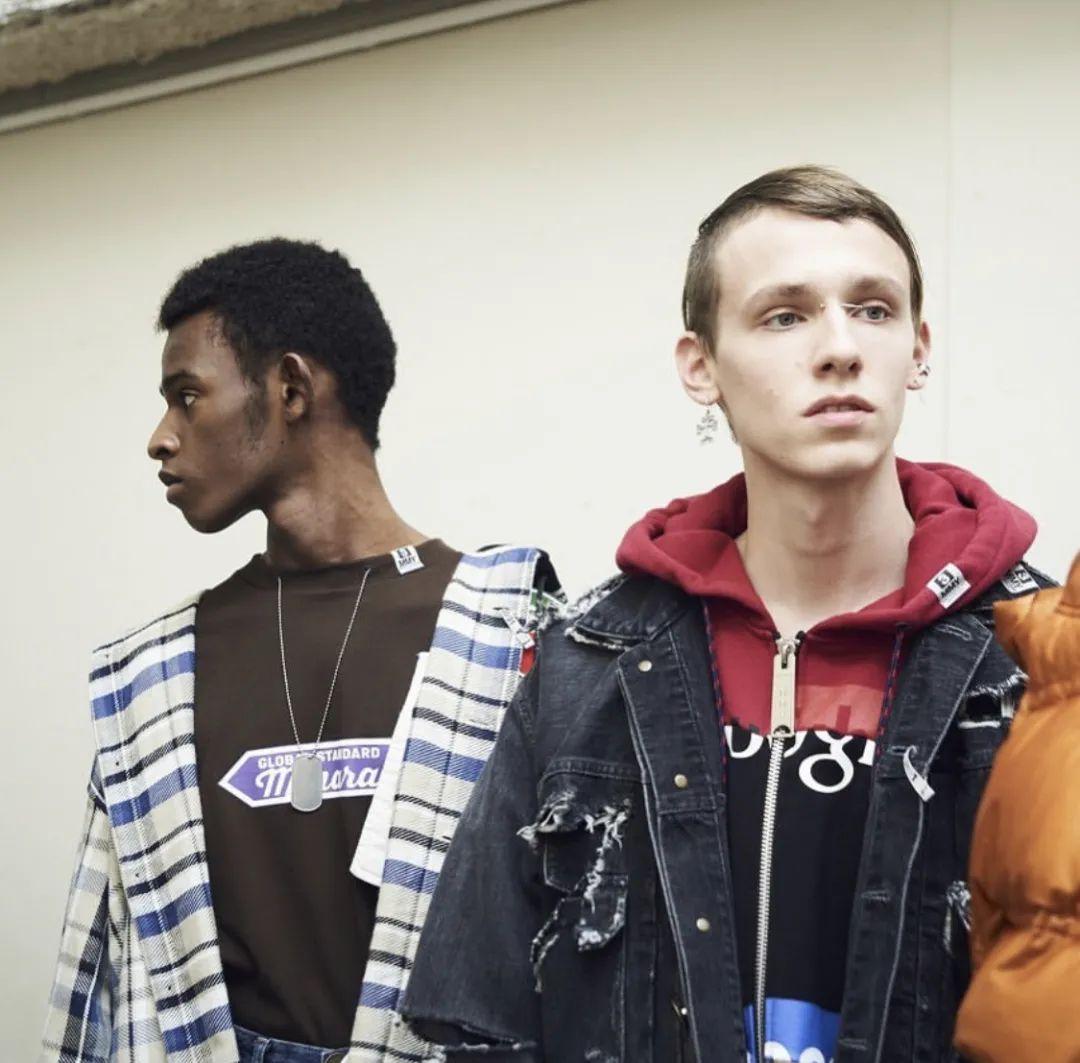 Price: € 300
Gremlins Double Hoodie
Price: € 470
Urban Outfitters
Jurassic Park Kanji Logo Hoddie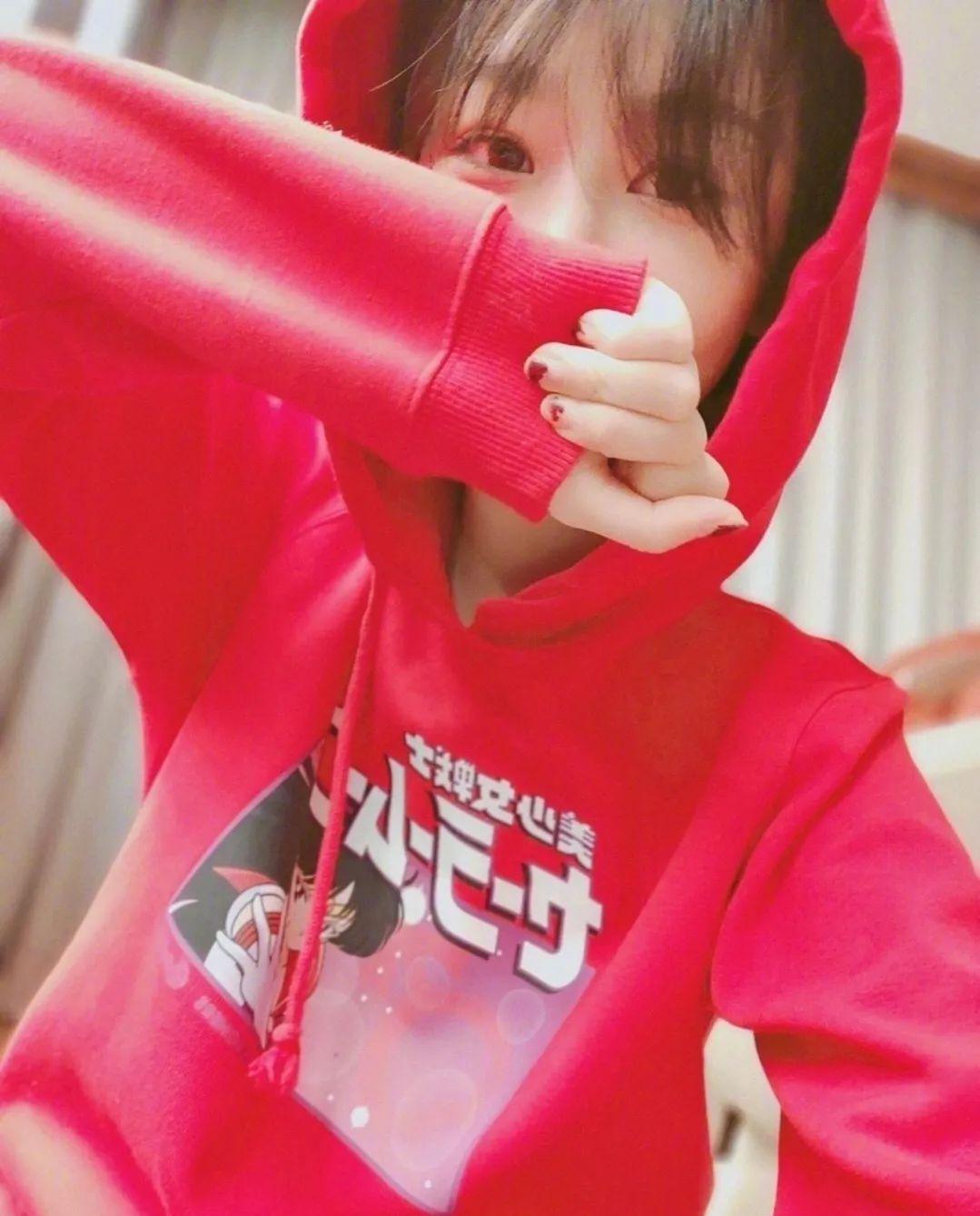 Price: $69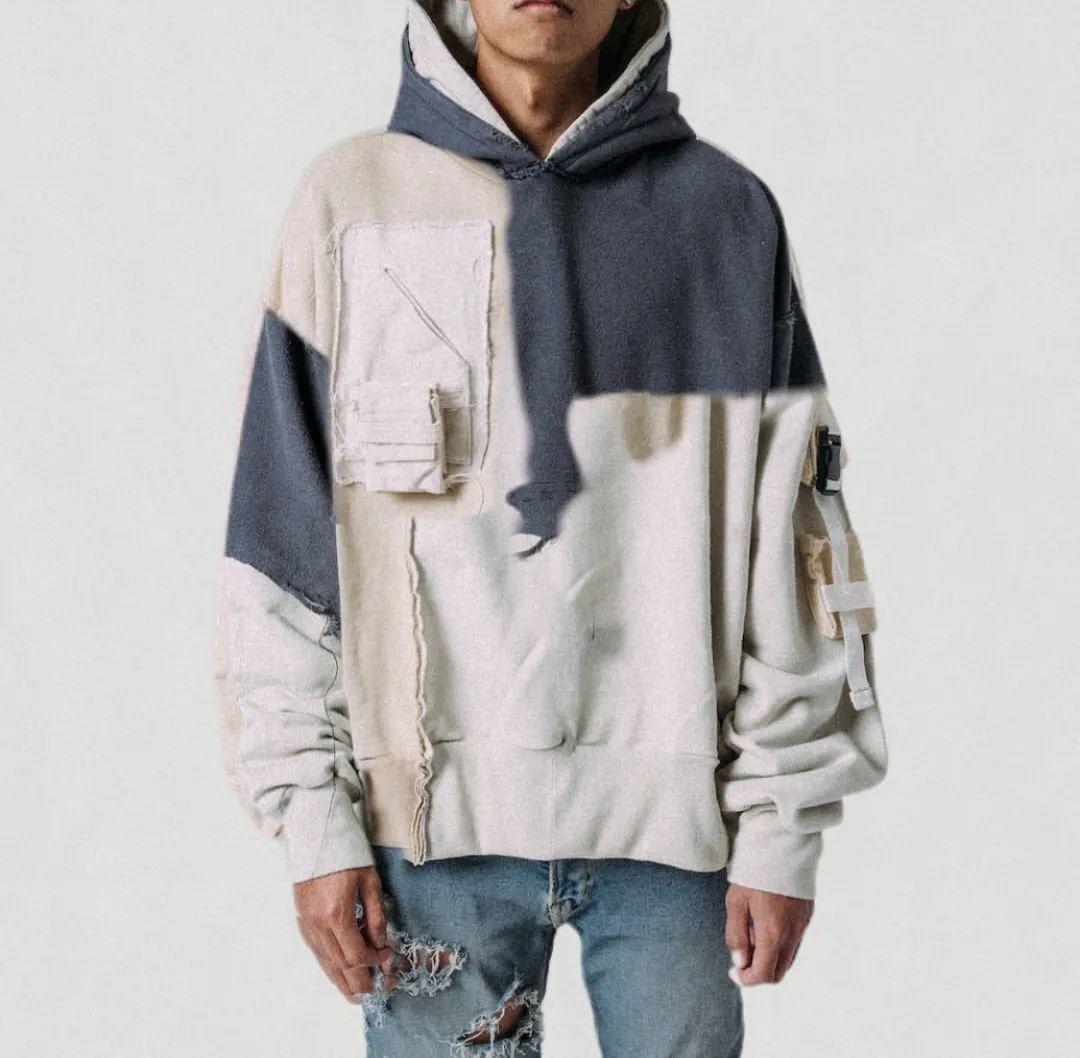 When the sweatshirt was subjected to violence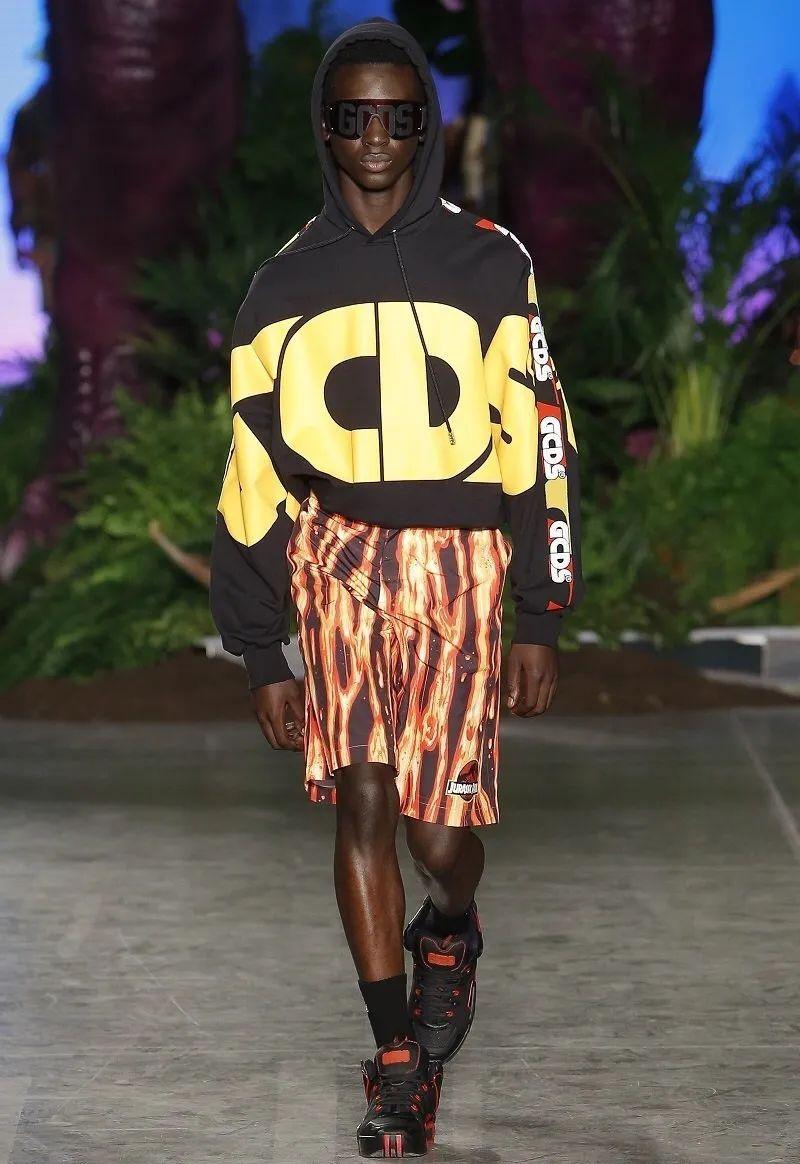 Tattered beauty
The effect of violent aesthetics applied to sweatshirts is also quite explosive, and here Qianxi chose a relatively light patchwork sweatshirt.
The next painting style can be completely different, as a representative figure in the fashion destruction industry, I have to mention this god-level Japanese designer Yasuhiro Mihara, his best technique is to splicing various fabrics, reshaping after extreme destruction, twisting and flipping.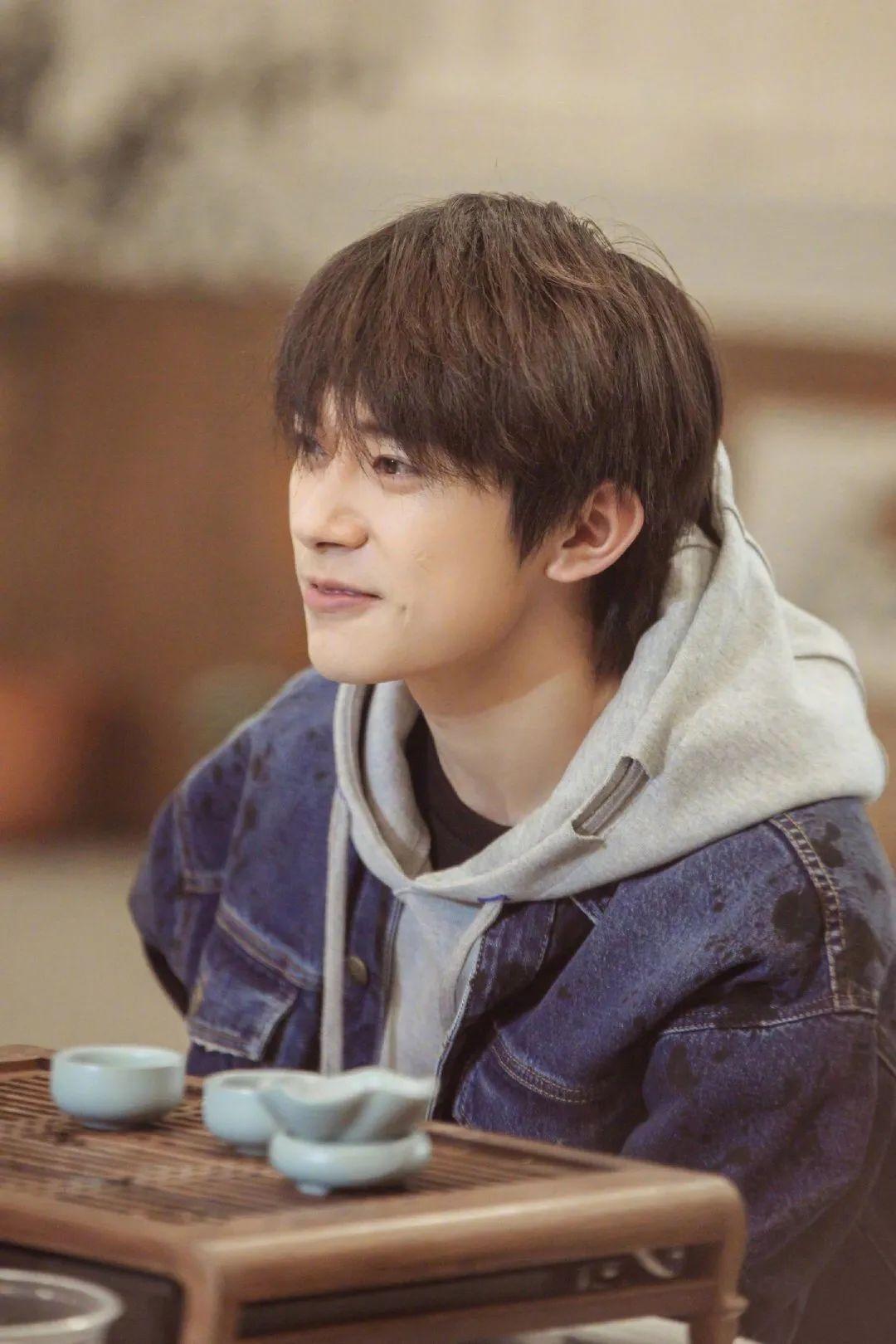 For example, this sweatshirt used the cutting and splicing technique to directly move the sleeves, moved the front sleeve position to the chest, and then re-cut two pieces of fabric at the chest for splicing, forming a strange feeling of dislocation.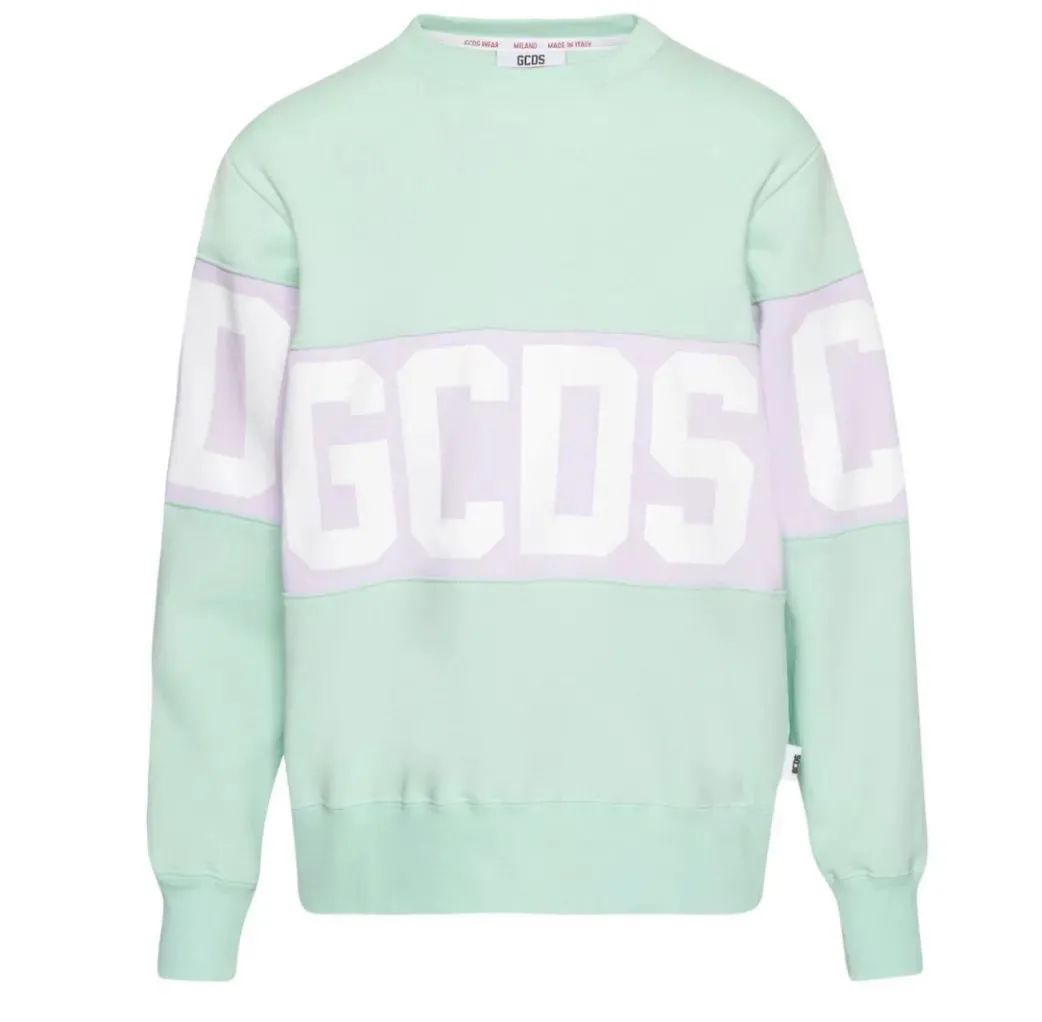 Can anyone name exactly what the style name of this piece is, whether it's a sweatshirt, jacket or cargo coat? The answer given by Yasuhiro Mihara here is "Justified error", okay, you say yes.
Of course, his destructive power is far more than that, such as this piece combining three different pieces of fabric together, using stitching to cut the logo in half and misaligned butt, and then adding two more "redundant" small sleeves, can it be a little more special?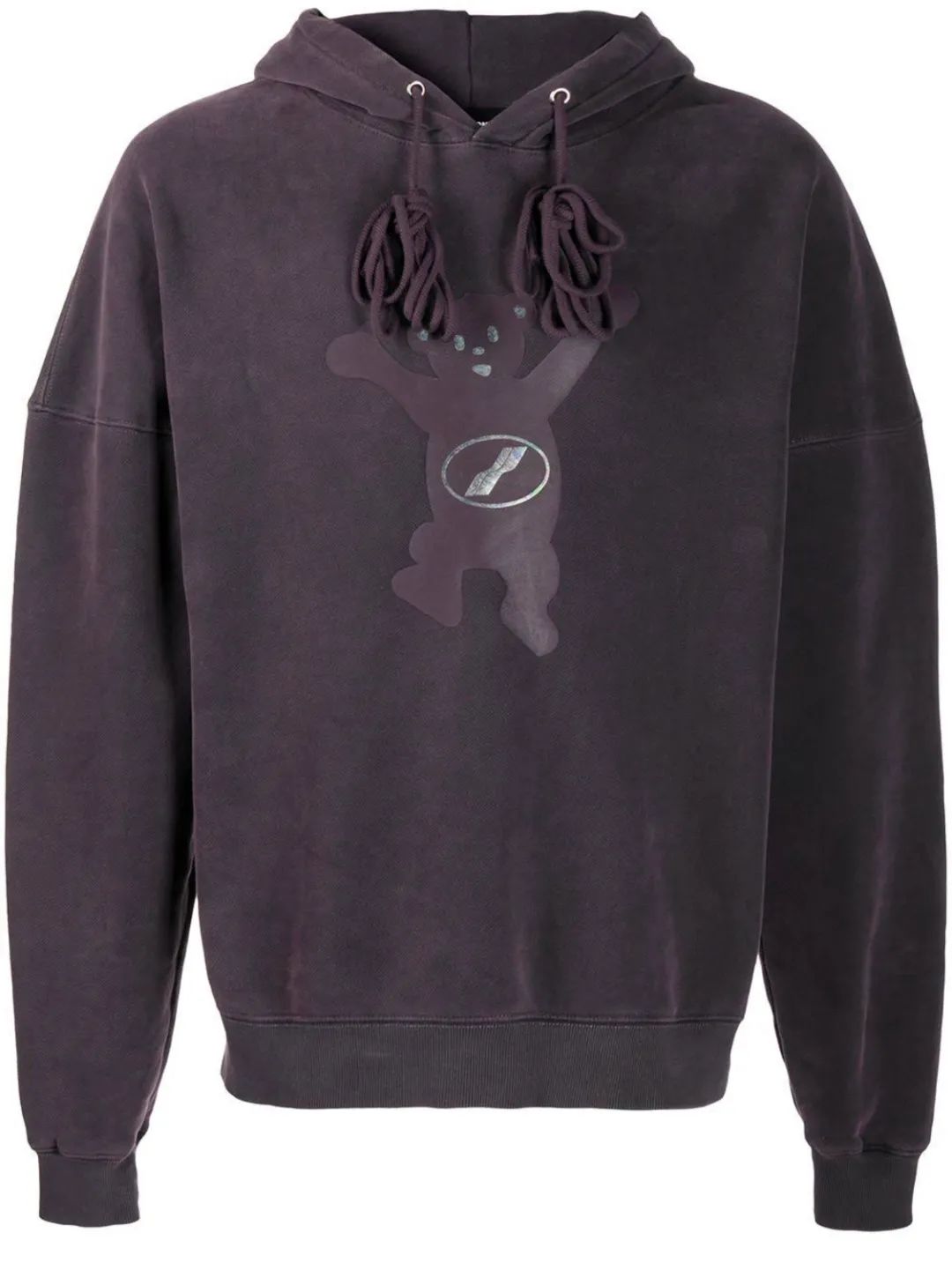 If you've seen Val Kristopher's designs, you'll know that he's in no way less brutal than Yasuhiro Mihara's, and his style can be described in one sentence: a rude aesthetic of violence.
The most common thing to see is to tear the fabric and then sew it together with thick rope, not minding the unevenness of the thread or the exposure of the thread, on the contrary, he will maximize it.
Not only that, but the texture of the fabric will be deliberately artificially old, deliberately making a dirty and old and oily feeling, wearing it, mom no longer has to worry about dirty clothes, because it can't be washed at all.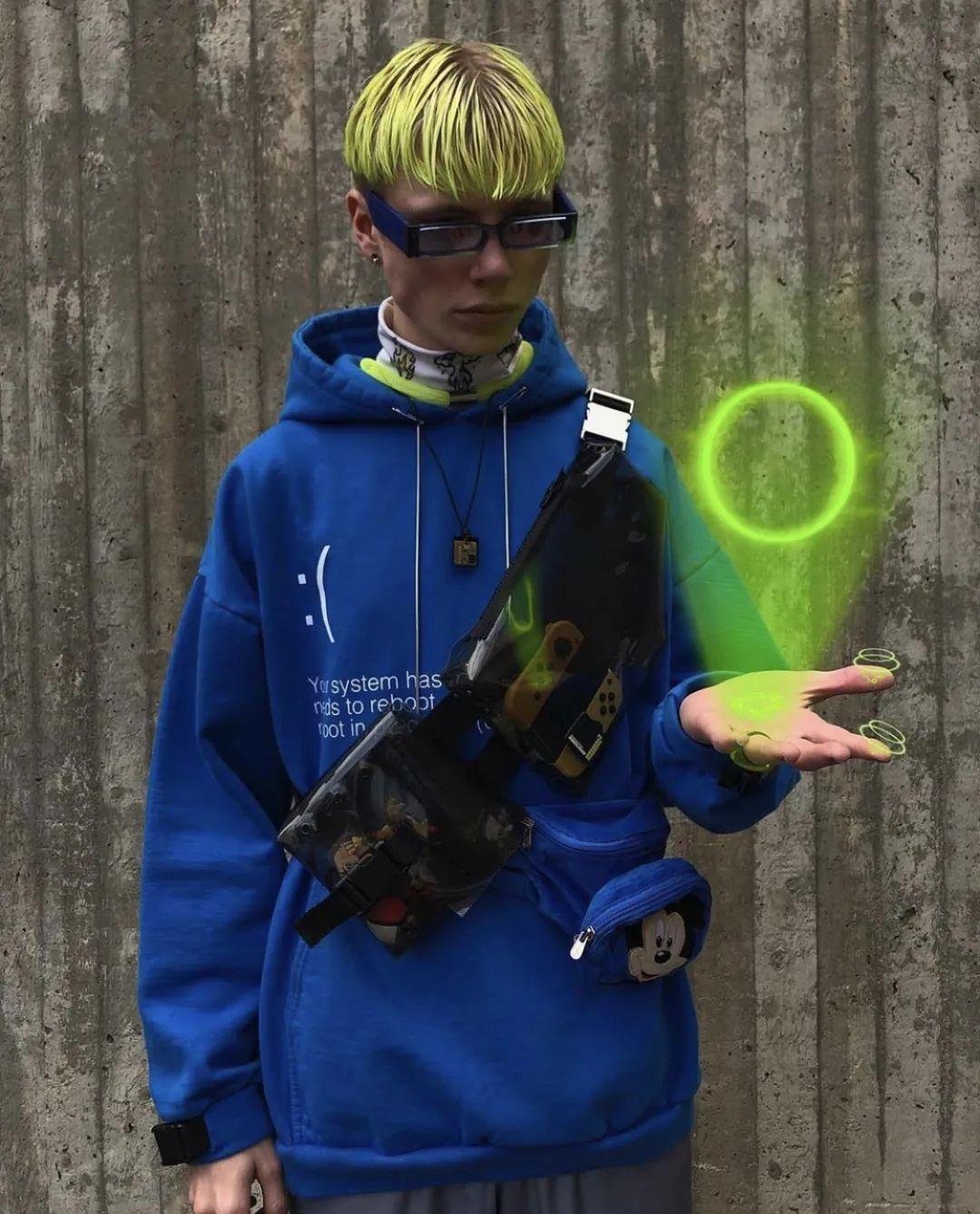 When it comes to the ripped beggar outfit, Billie's shabby look is so impressive that if you don't have a strong psychological endurance, I recommend that you choose a slightly more low-key style.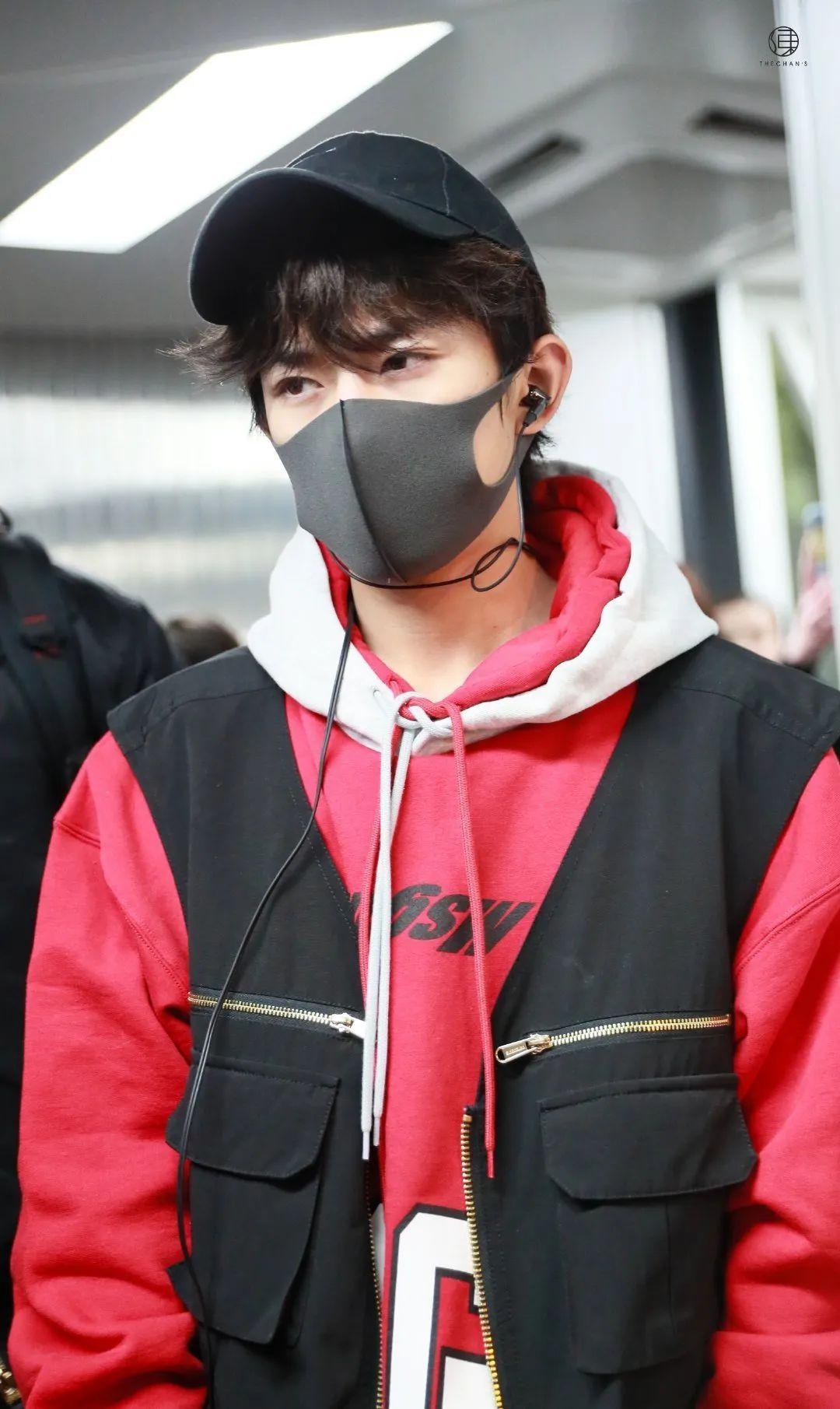 For example, C2H4's sweatshirt with the theme of "post-human era" only carries out a small area of destruction treatment in a local position, and the design of the two-layer fabric does not have to worry about showing flesh or not keeping warm.
*LookBook is for reference only
It is recommended not to go to the bank dressed like this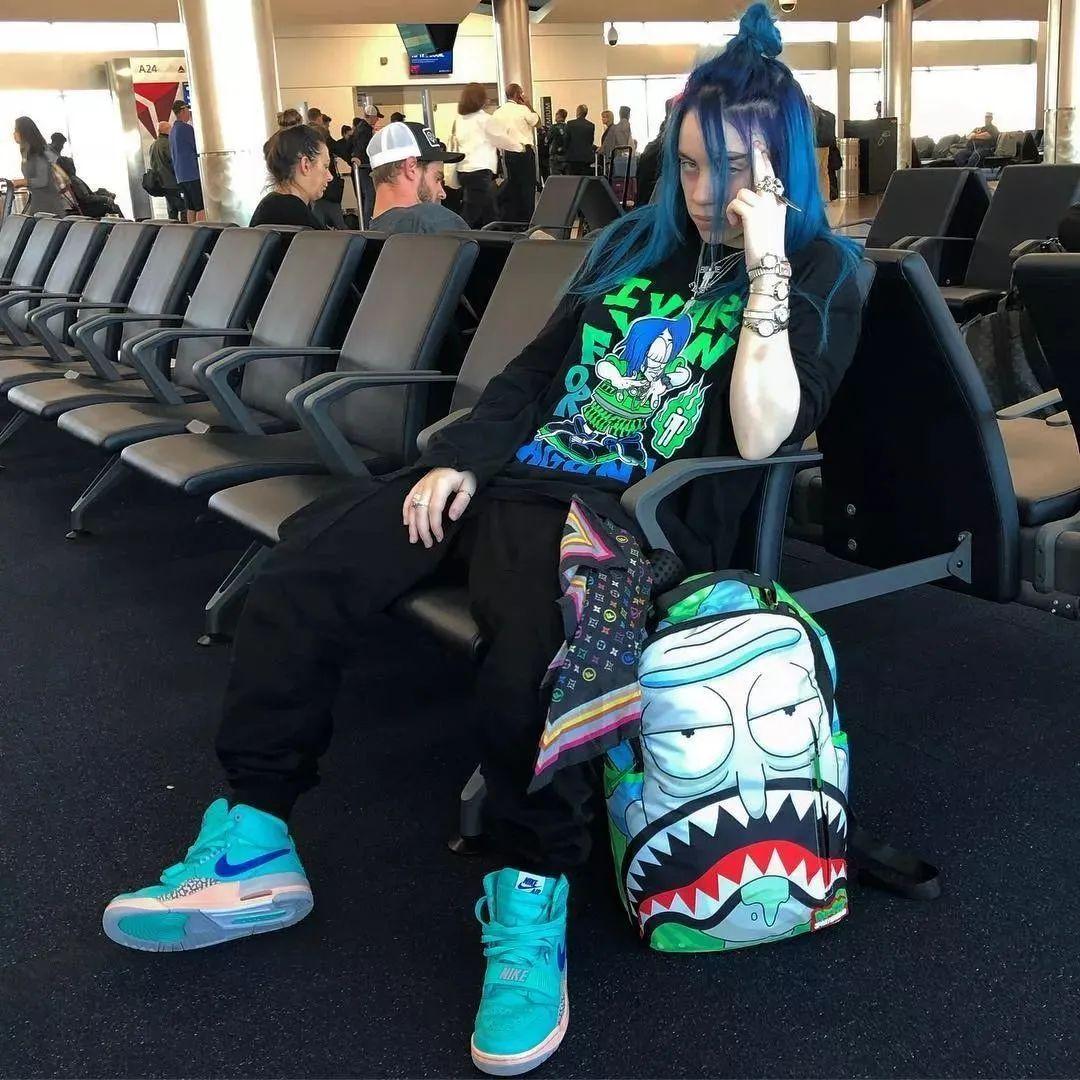 This one is more ingenious than the previous detail, first of all, an additional piece of the same tattered fabric is added to the hem to increase the layering, and two shoulder strap designs are added, officially named "blender sweatshirt", which is quite appropriate.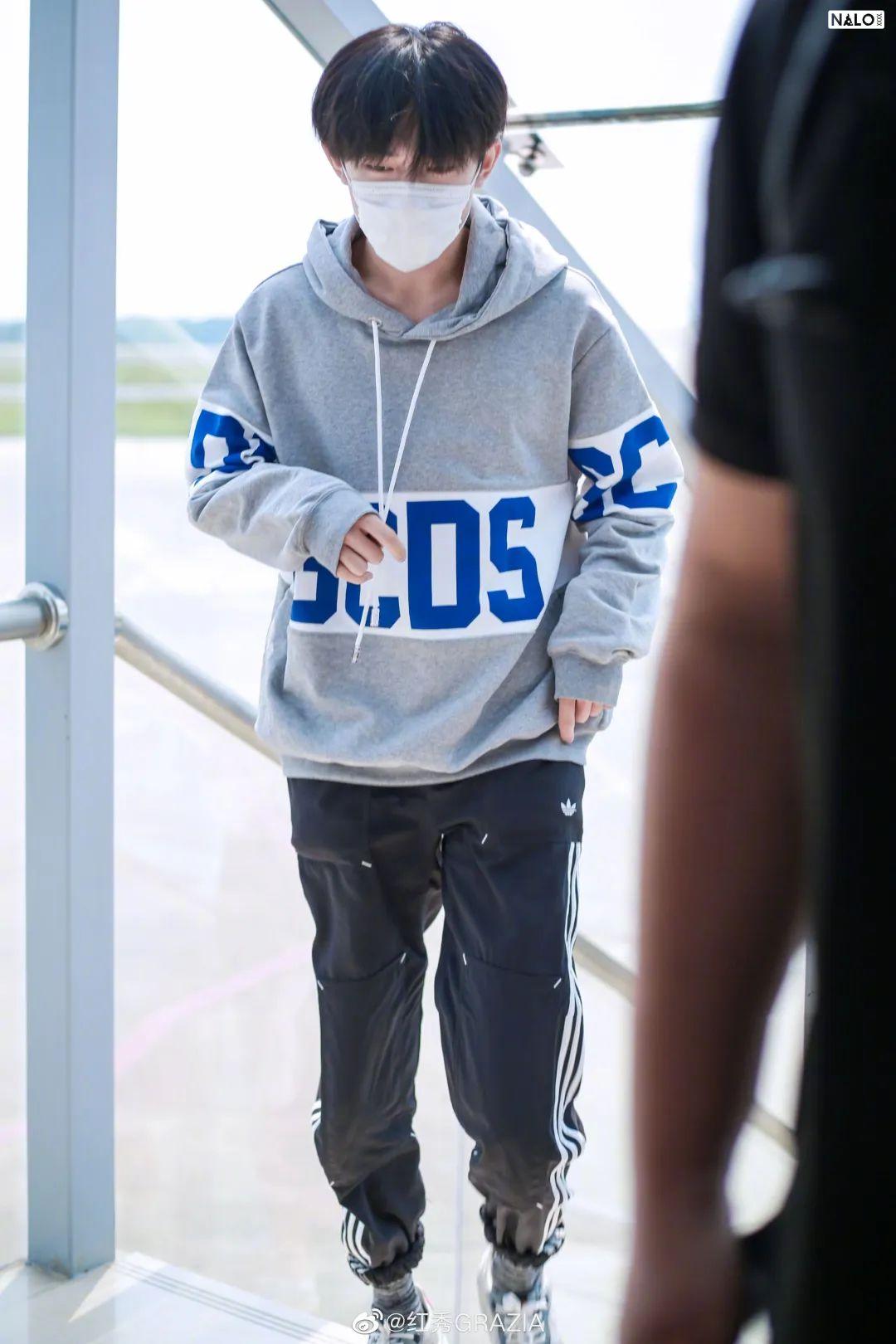 Babies who are interested and feel good at doing it themselves can also try DIY.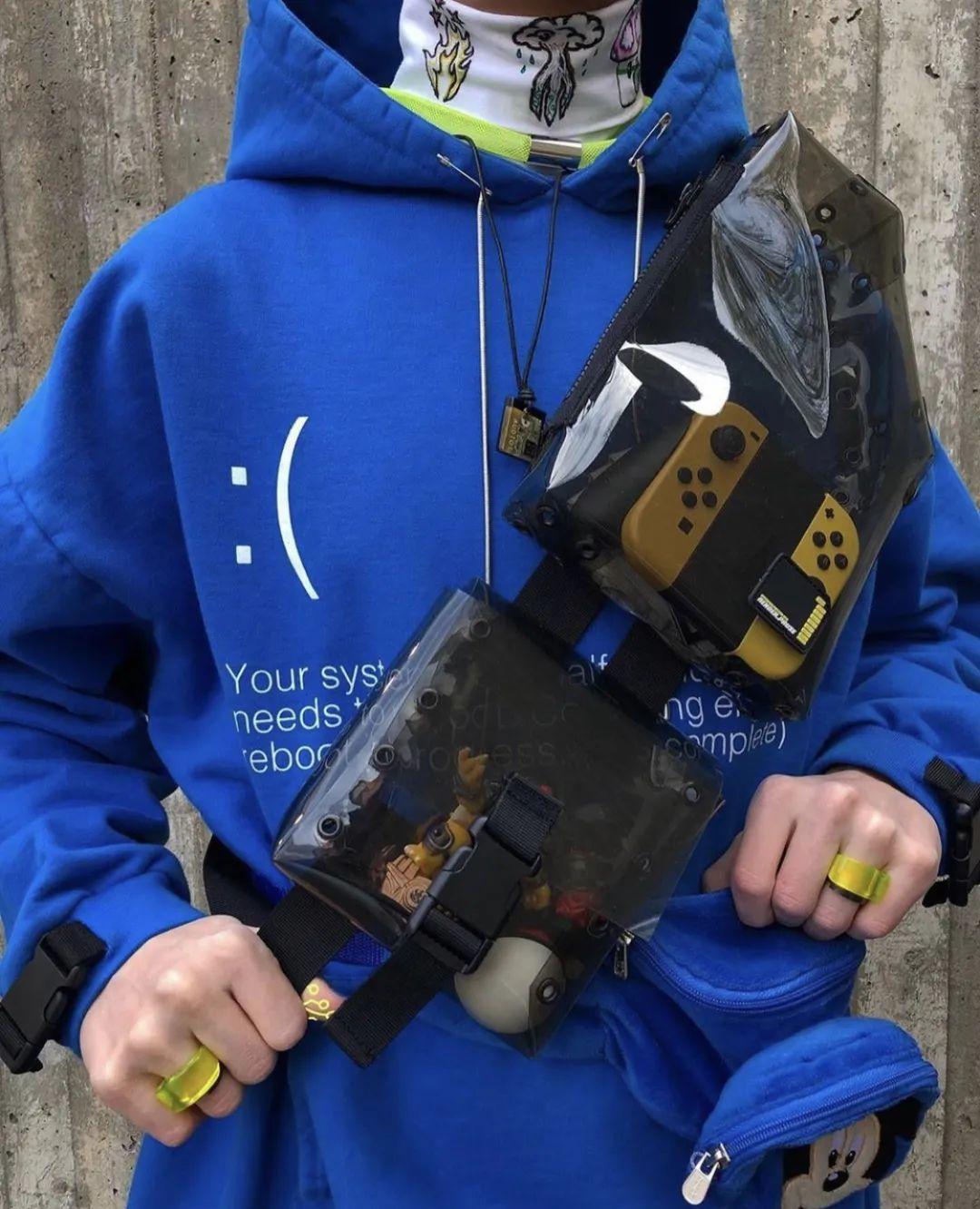 Masion Mihara Yasuhiro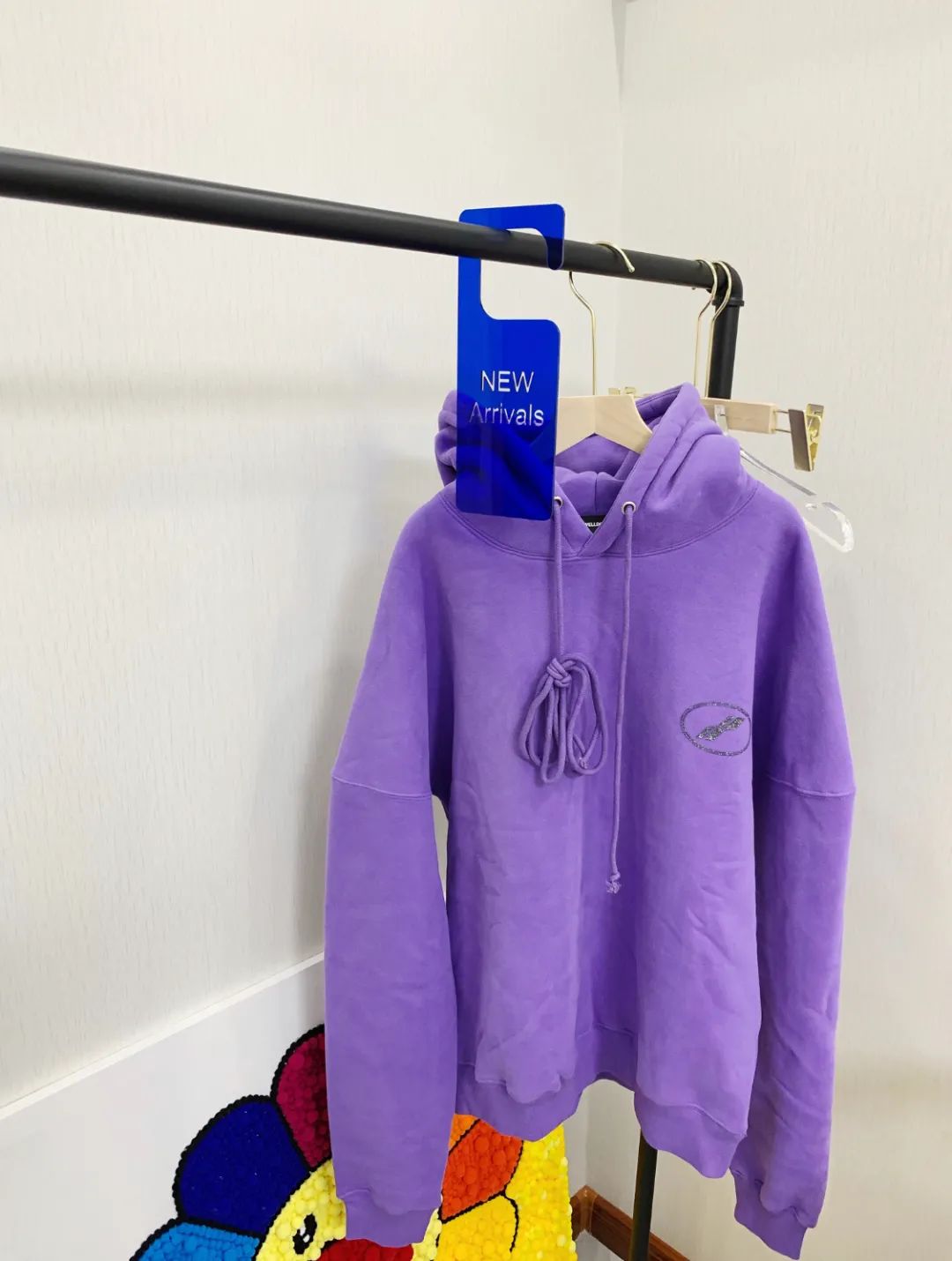 Deformation Short

Price: ¥30,800

C2H4
"Post Human Era"Vagrant Double Layer Distressed Hoodie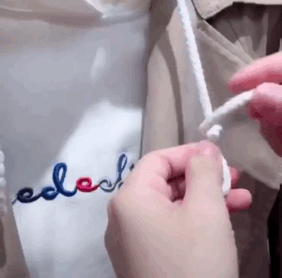 Price: $360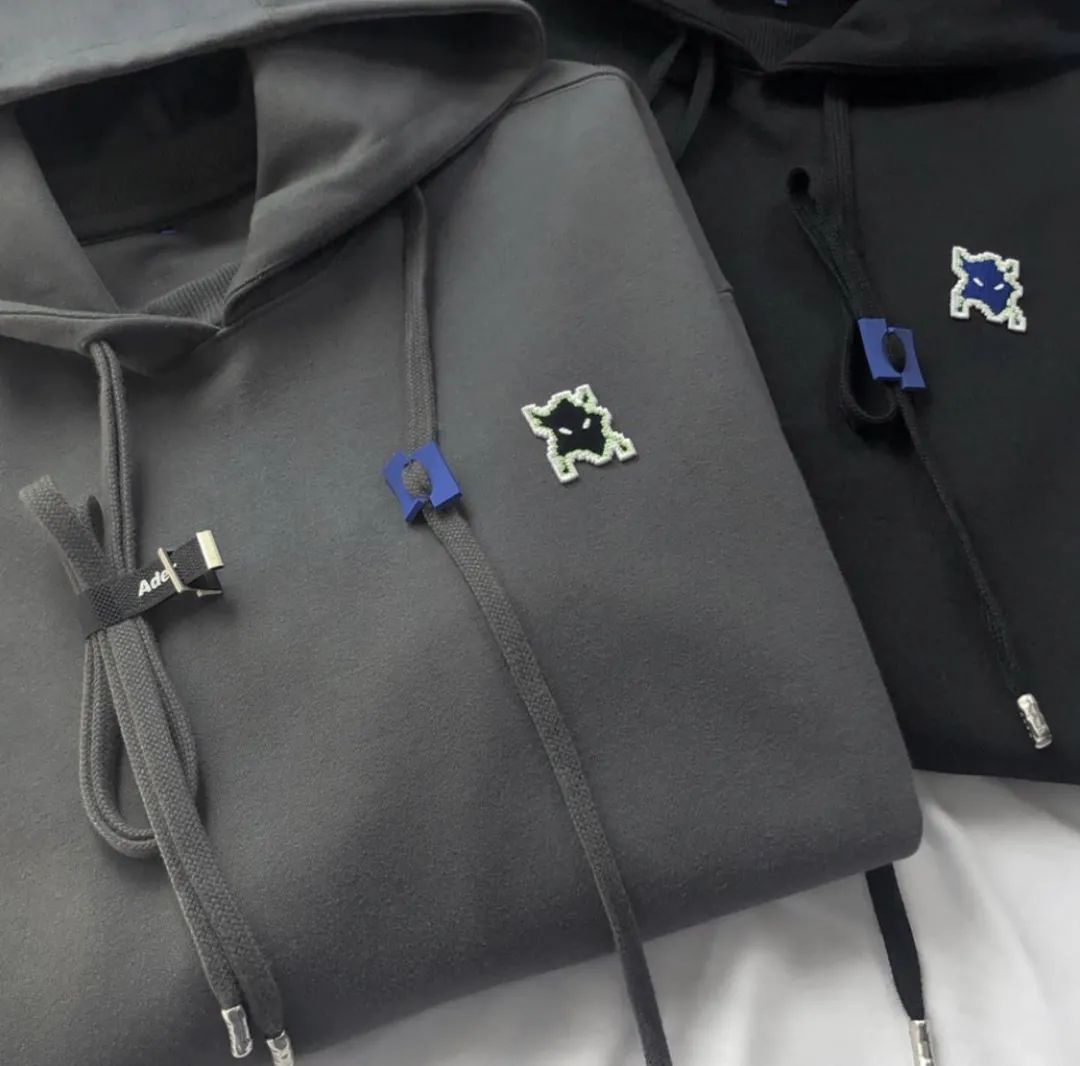 Val.Kristopher
Cracked Hoodie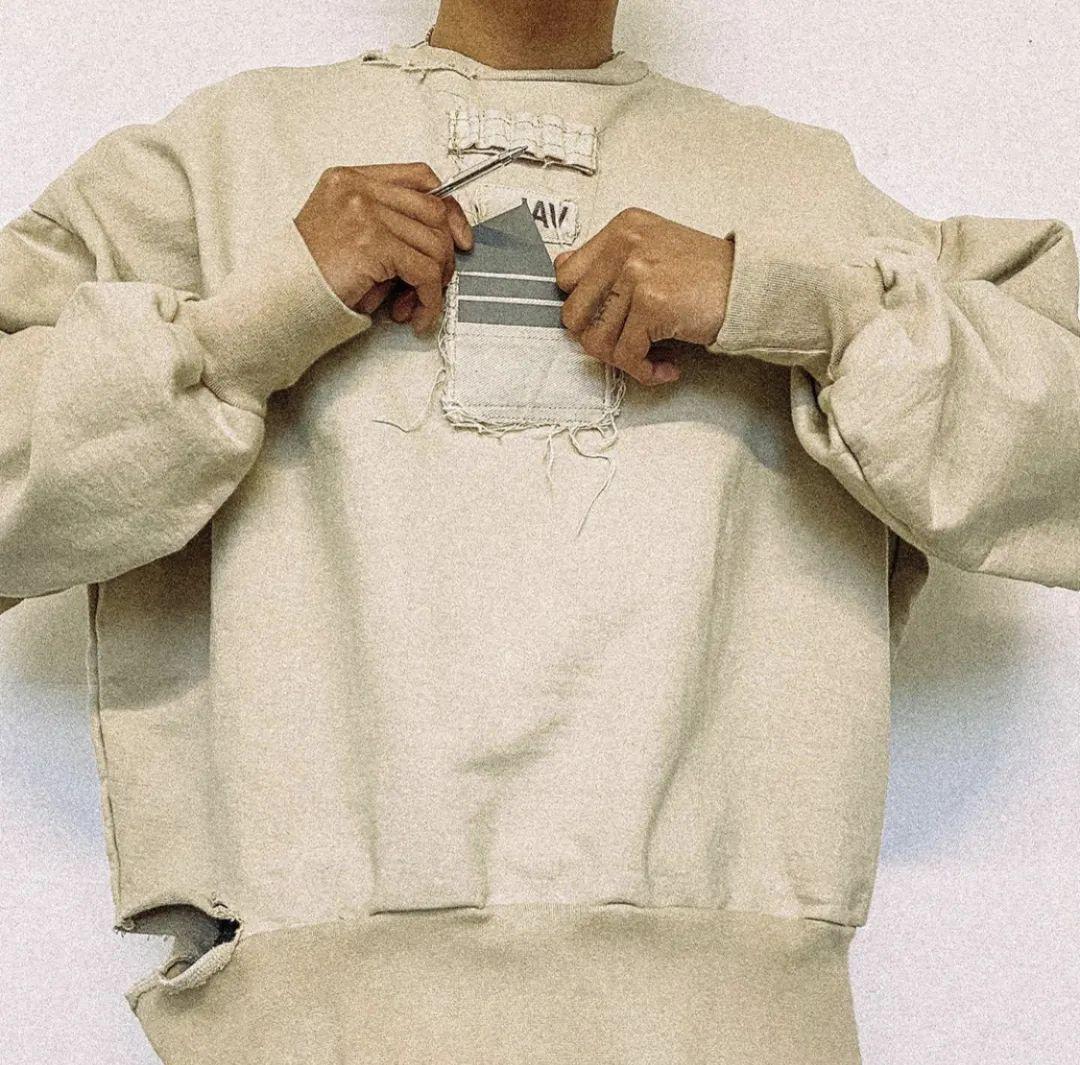 Price: $388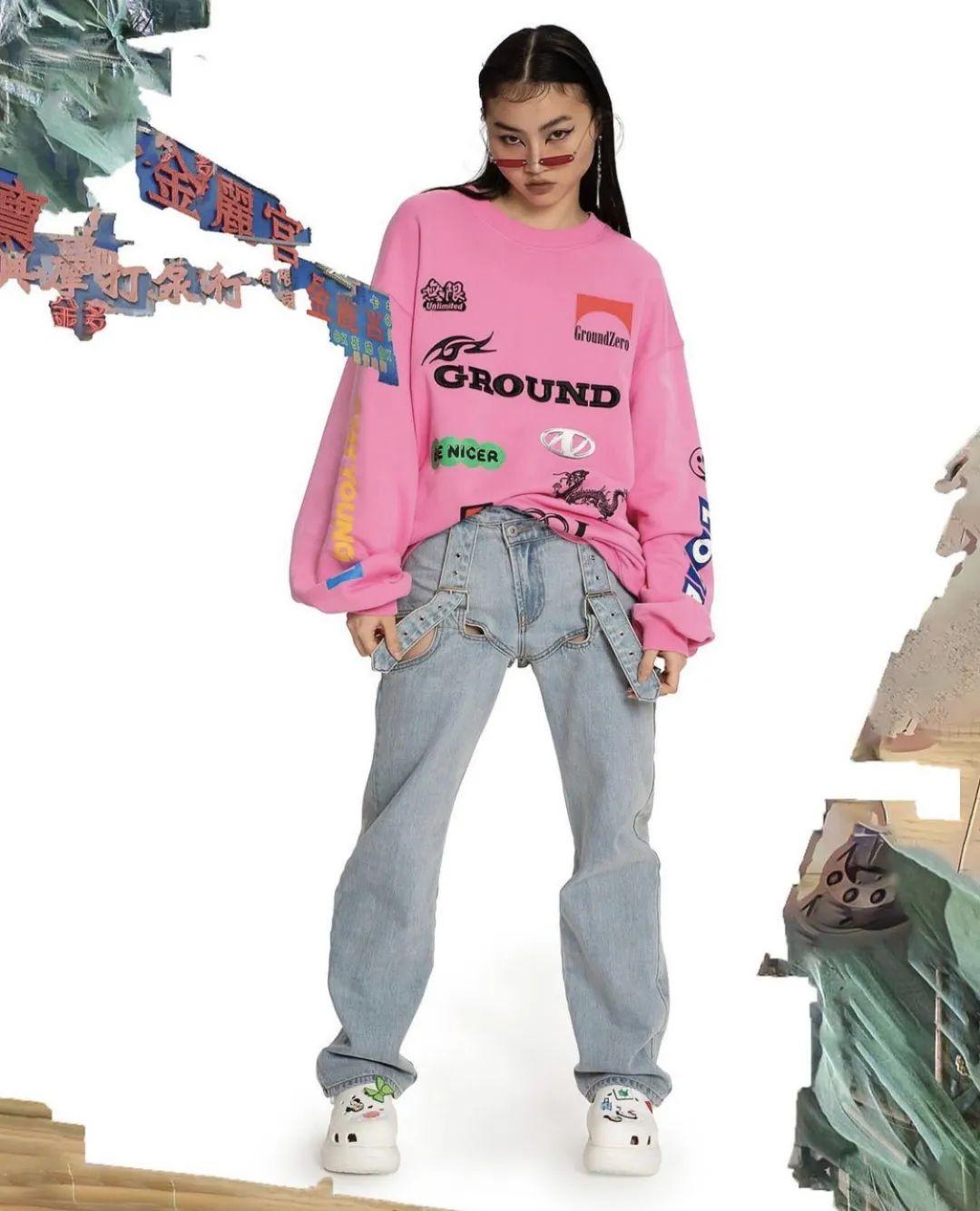 When the sweatshirt was replaced with a magical sweatshirt strap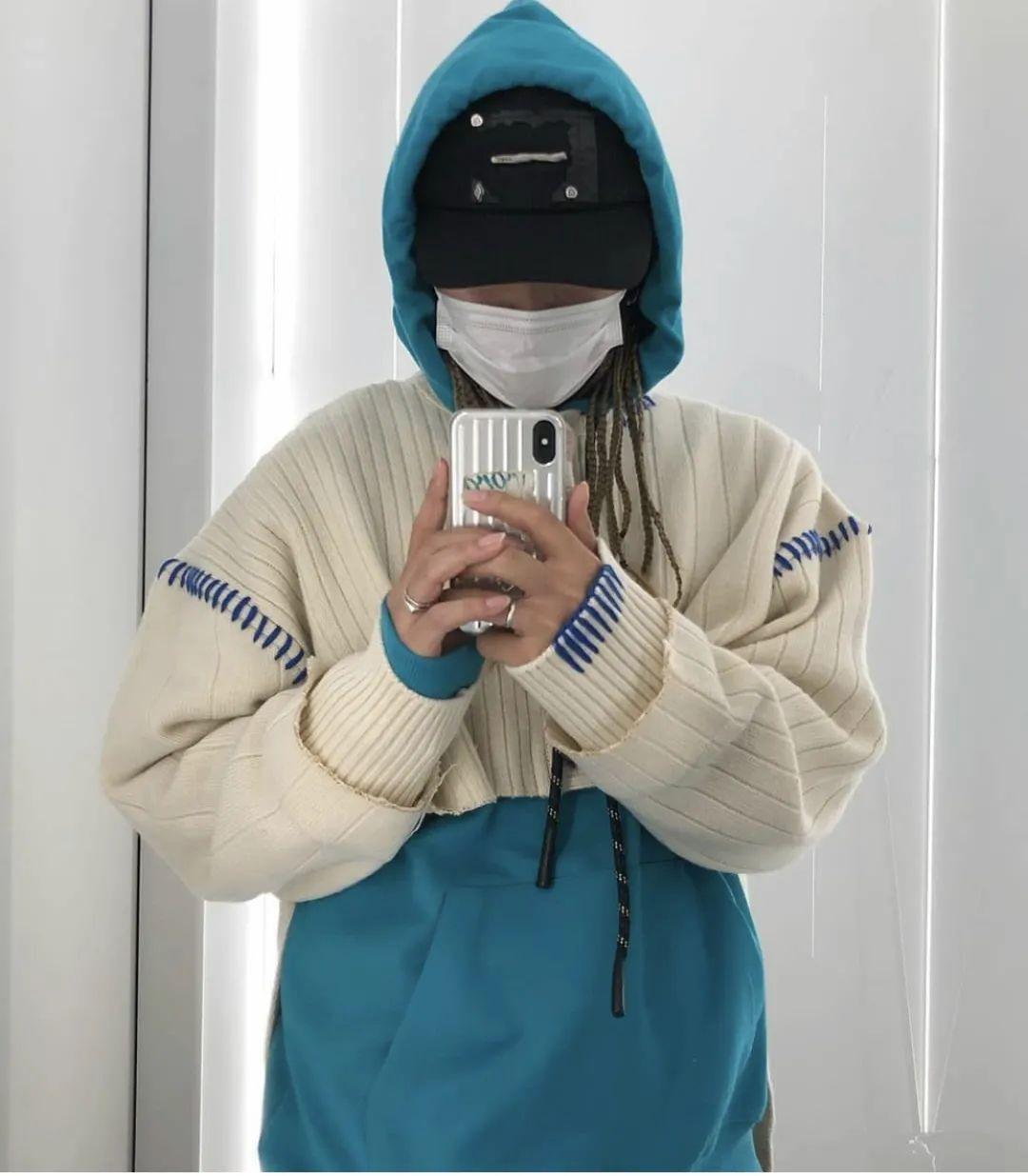 Details trump everything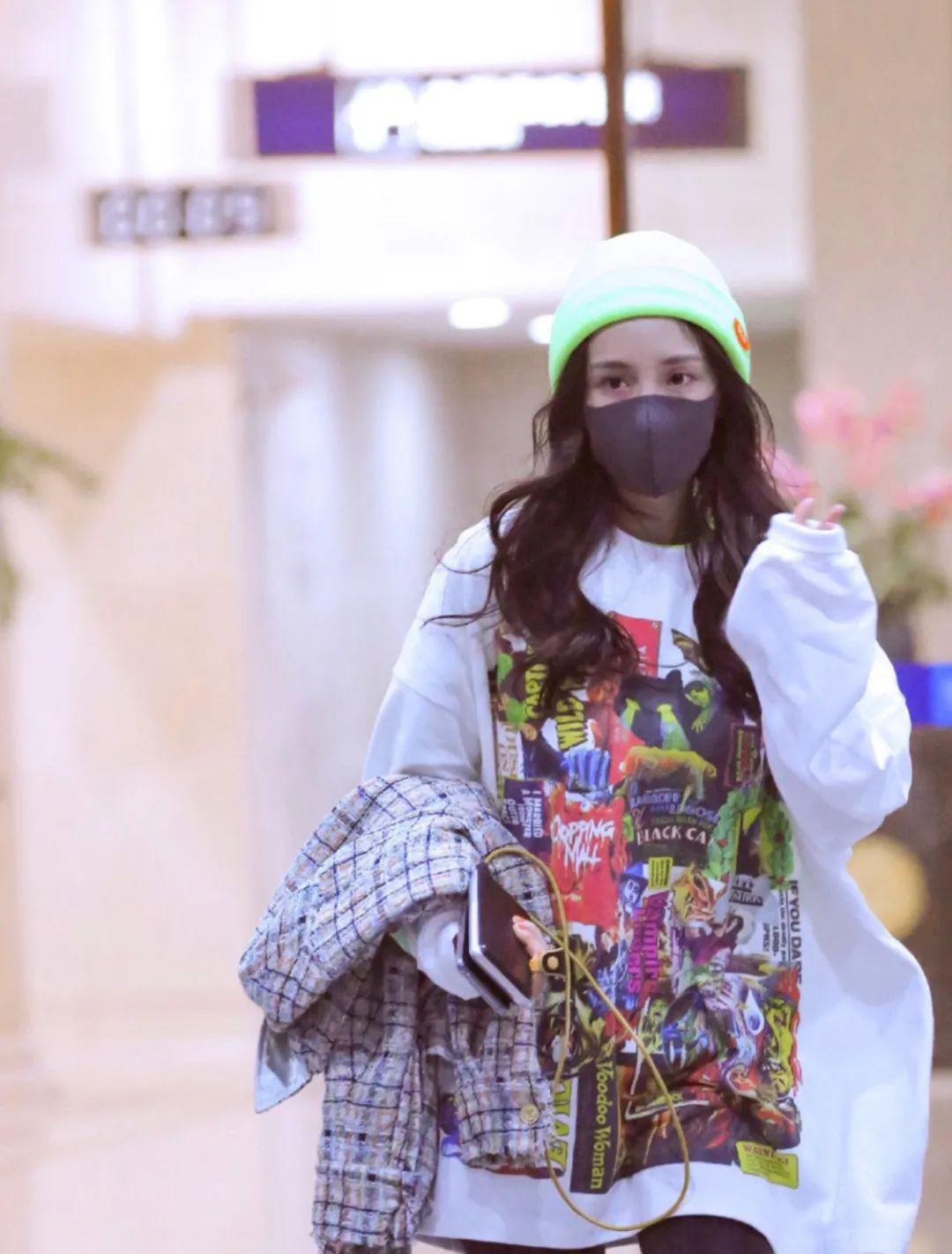 Recently, many designers have put a lot of effort into sweatshirt straps, this year is especially exaggerated, I don't know if Qianxi wants to collect all the magical sweatshirt belt styles, Sister Guangba has seen no less than 10.
Qianxi's sweatshirt is very interesting in small details, revealing a small section of the sweatshirt belt that was originally hidden inside, and an ordinary solid-color sweatshirt instantly looks different.
And this design of using a double-layer hat to make four sweatshirt straps of different colors is also quite original.
Although this year's sweatshirt straps do have to be long enough to taste enough, it is the first time that such a long sweatshirt strap sister has seen it.
It is the brand We11done from Kwon Ji Long's sister, and it can be said that there must be a share of the credit of the long belt style set off this year.
Designers will also come up with various ways to tie these sweatshirt straps to give simple sweatshirts a little more detail.
Or some simply change the position of the sweatshirt belt and unexpectedly expose it from other places, which shows that the change on a small sweatshirt belt is still very important to the overall design sense.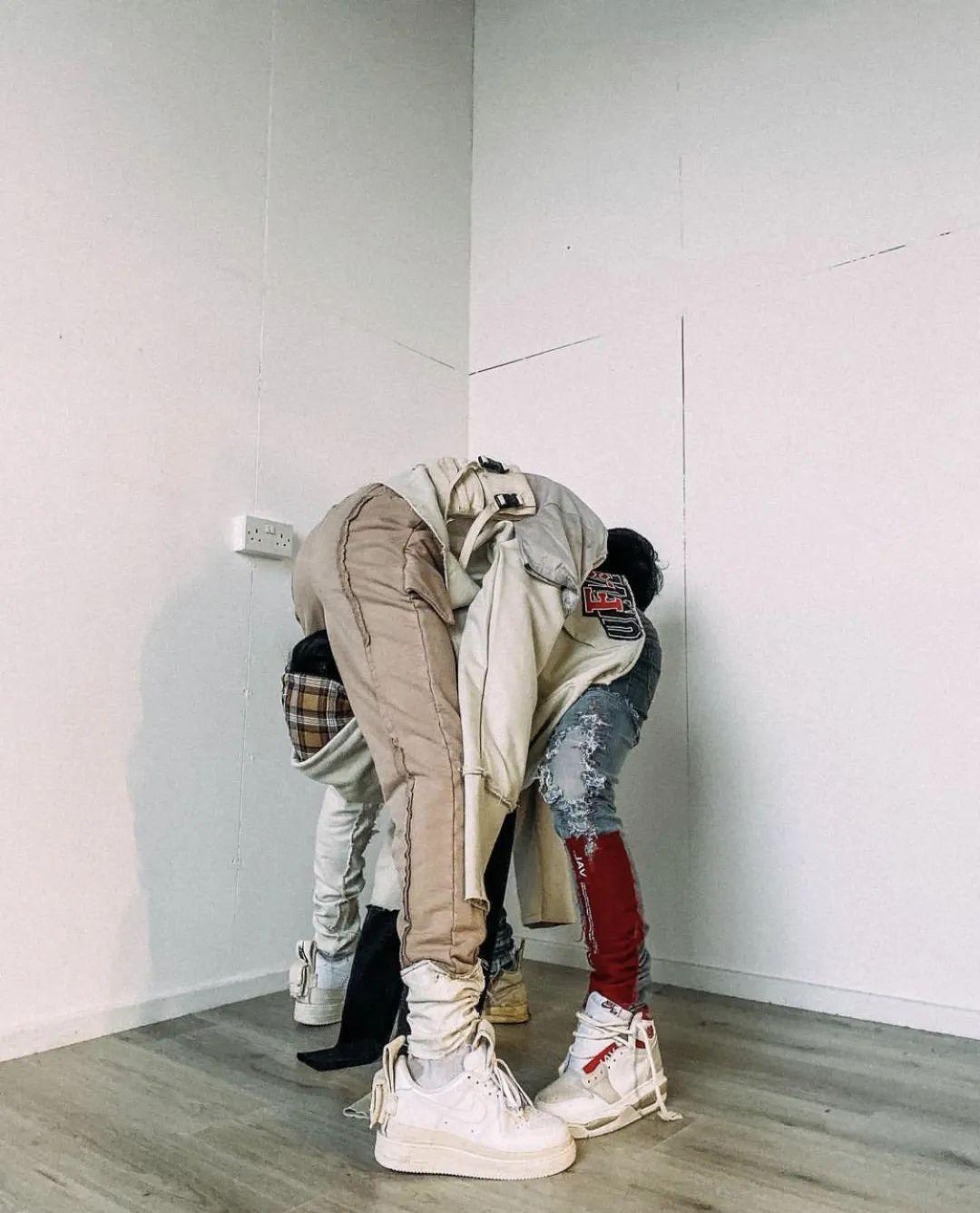 Val Kristopher's design is even more special, using a few patches to fix the sweatshirt strap to the brim of the hat, and adding an extra rope to create a sense of high and low drop.
A magical sweatshirt strap can make a difference, and tasteful choices are all about the details.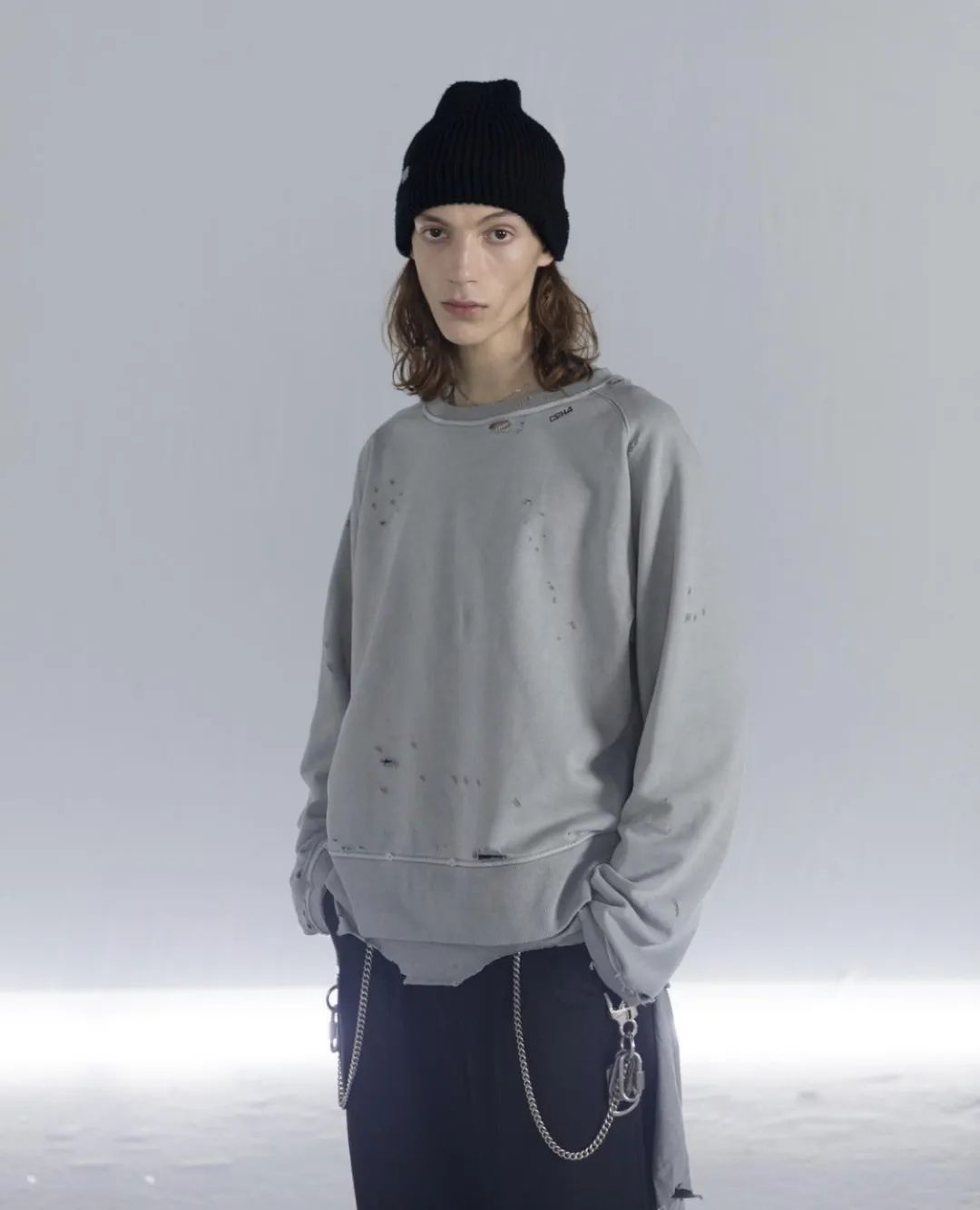 Ground Zero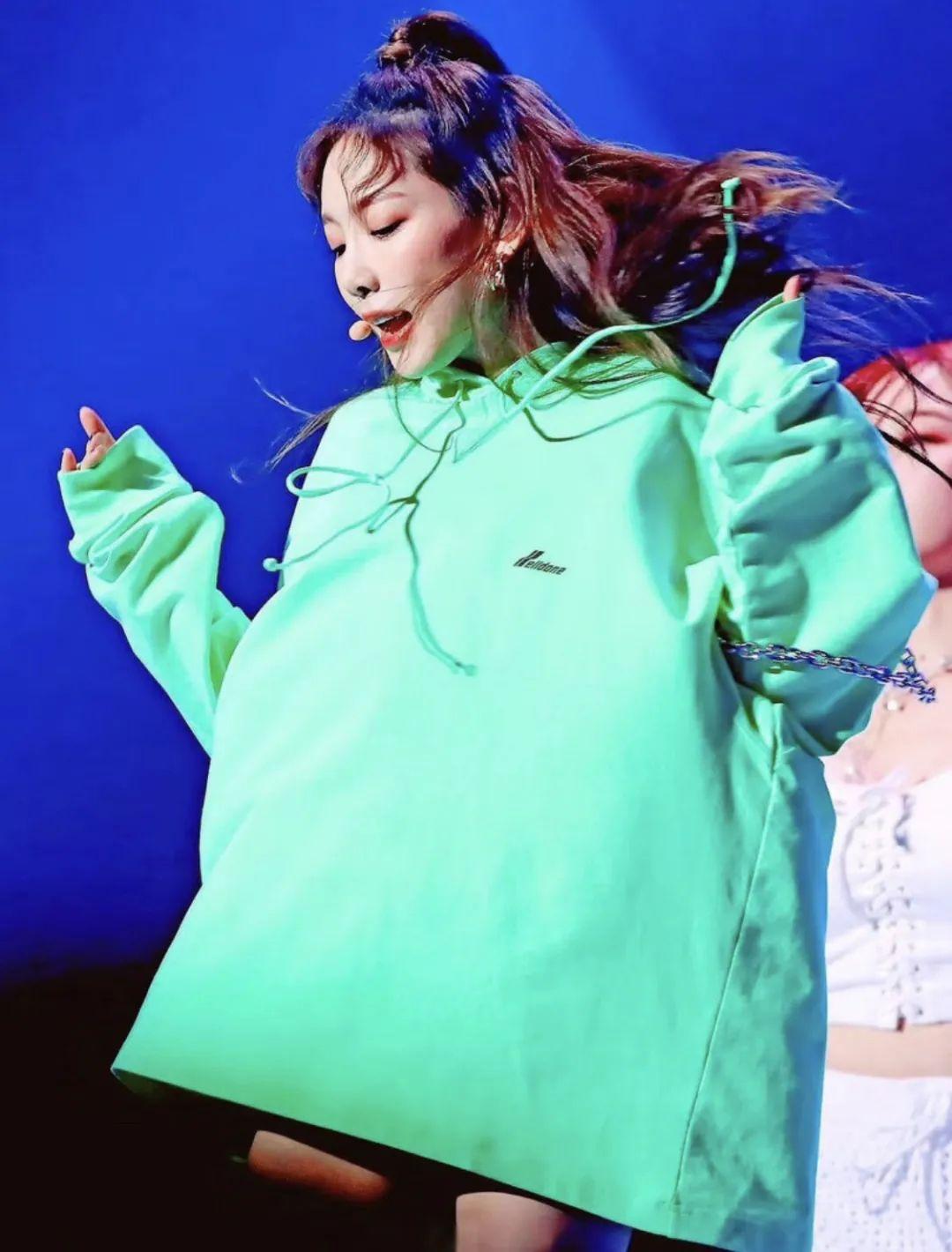 Tie Detail Hoodie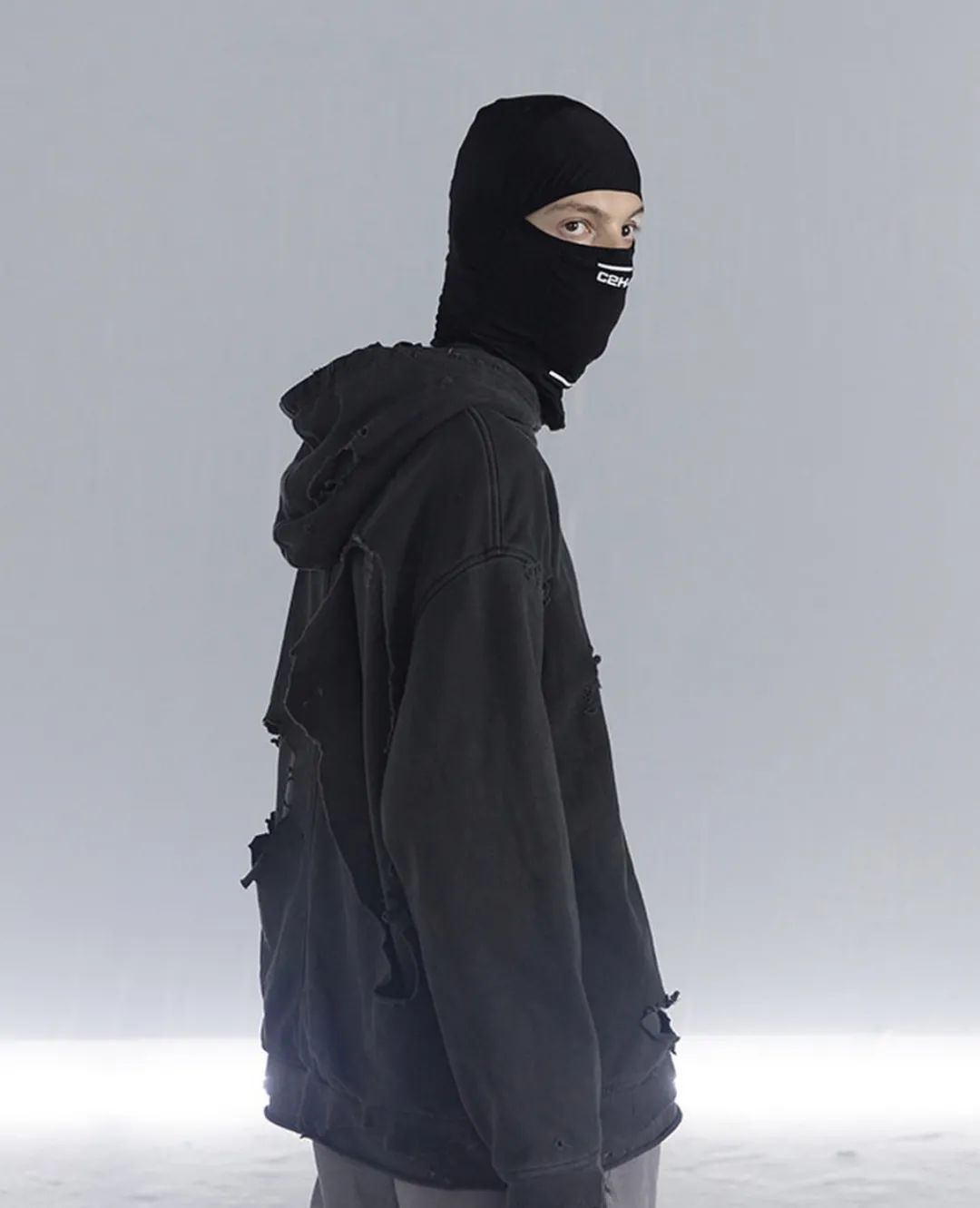 Price: $456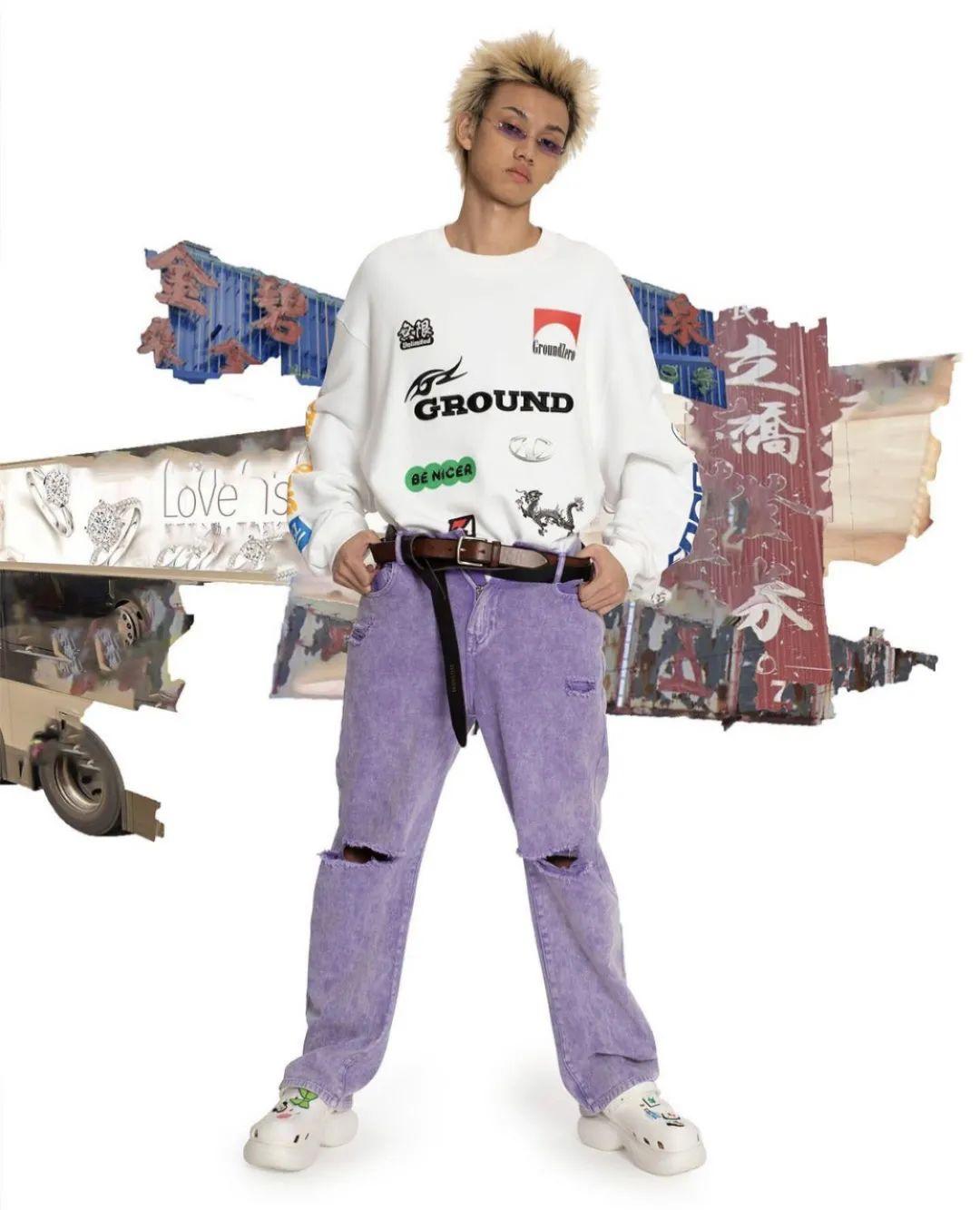 Double Cord Hoodie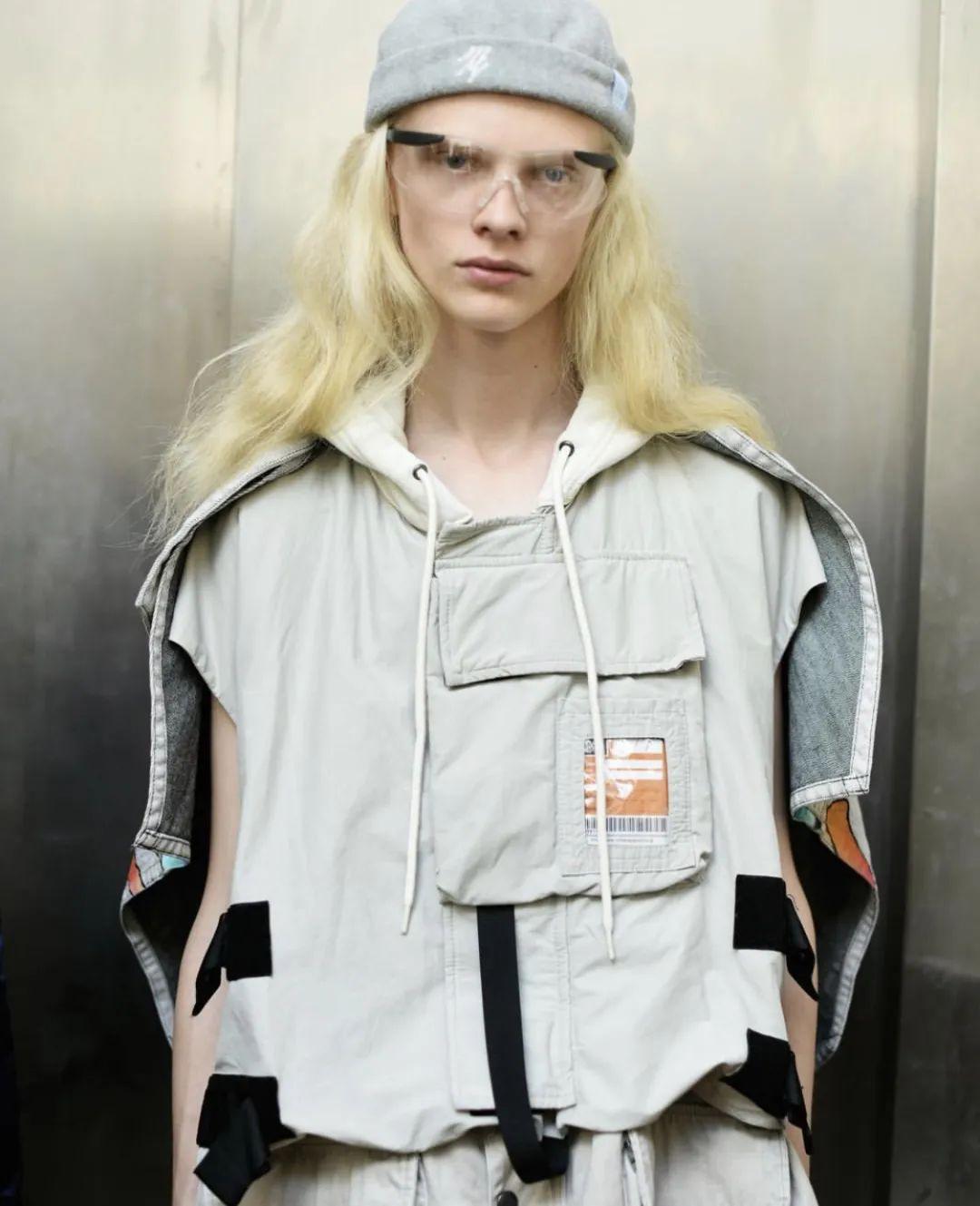 bear-print drawstring hoodie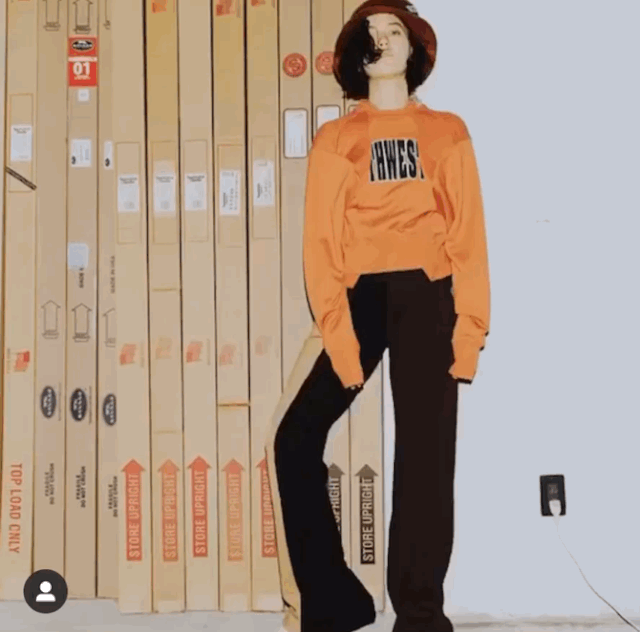 Price: $468
Today's Qianxi fashion class ends here, the homework is to leave a message to tell Sister Ba which sweatshirt do you like the most?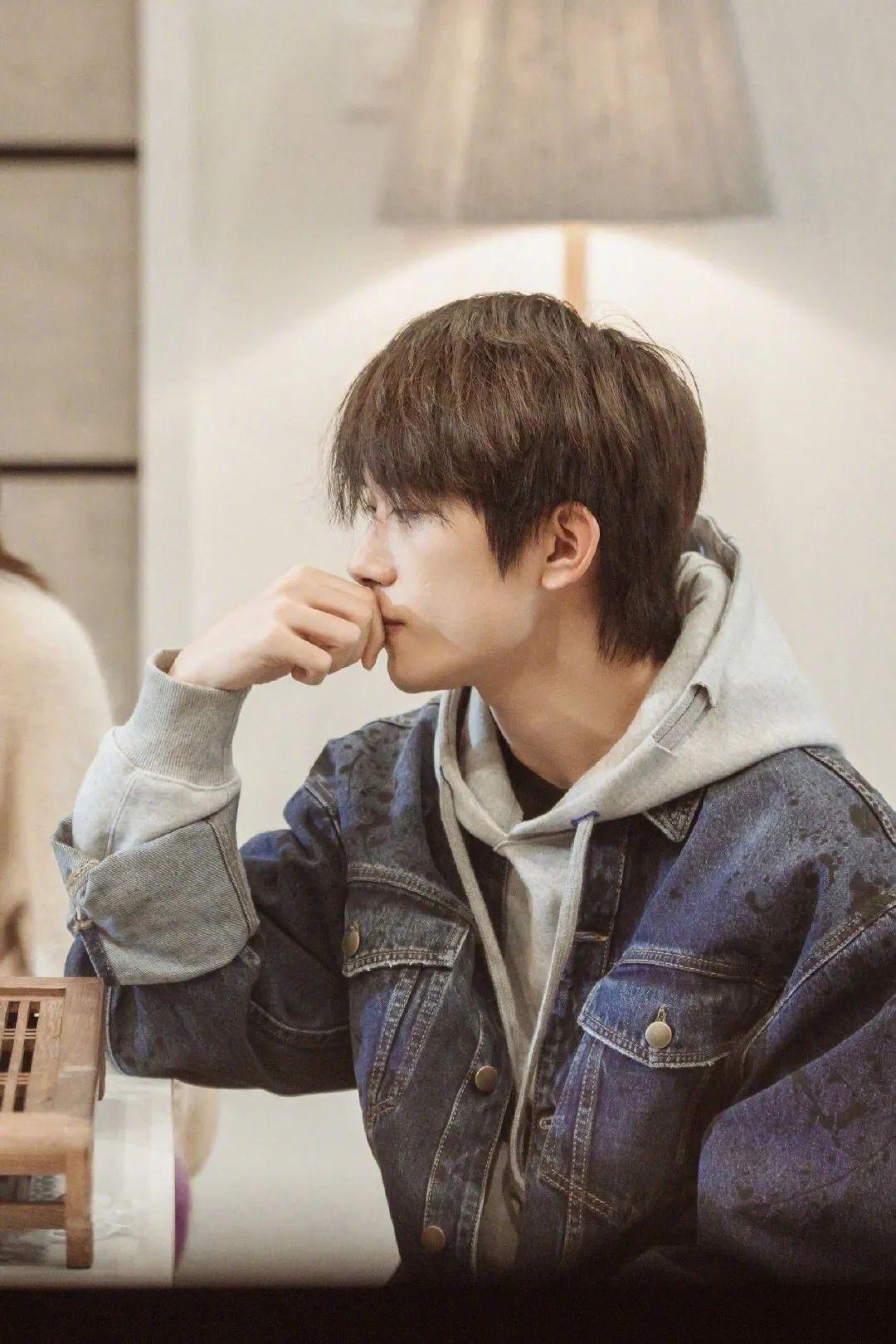 Edit: Rijin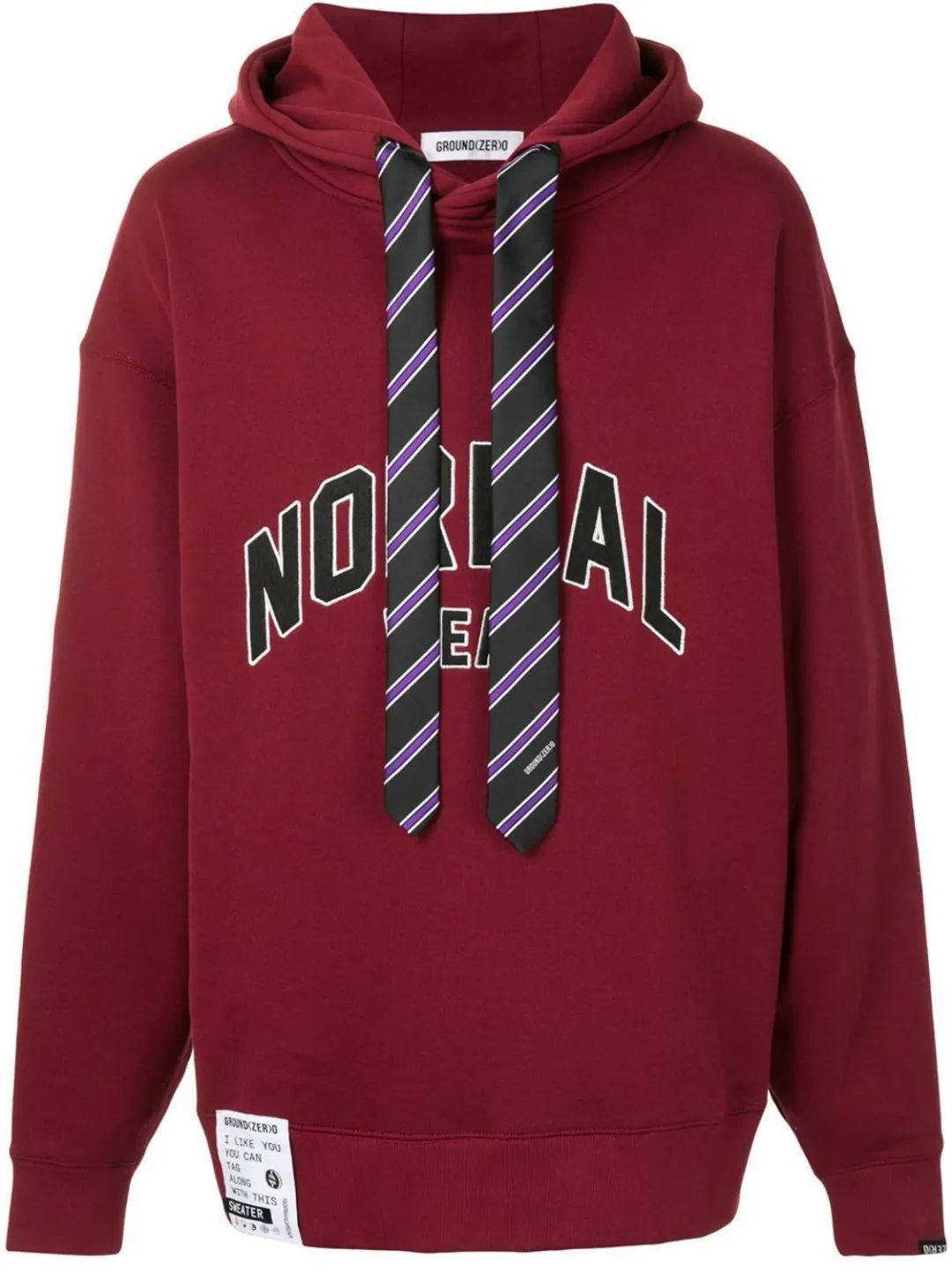 GCDS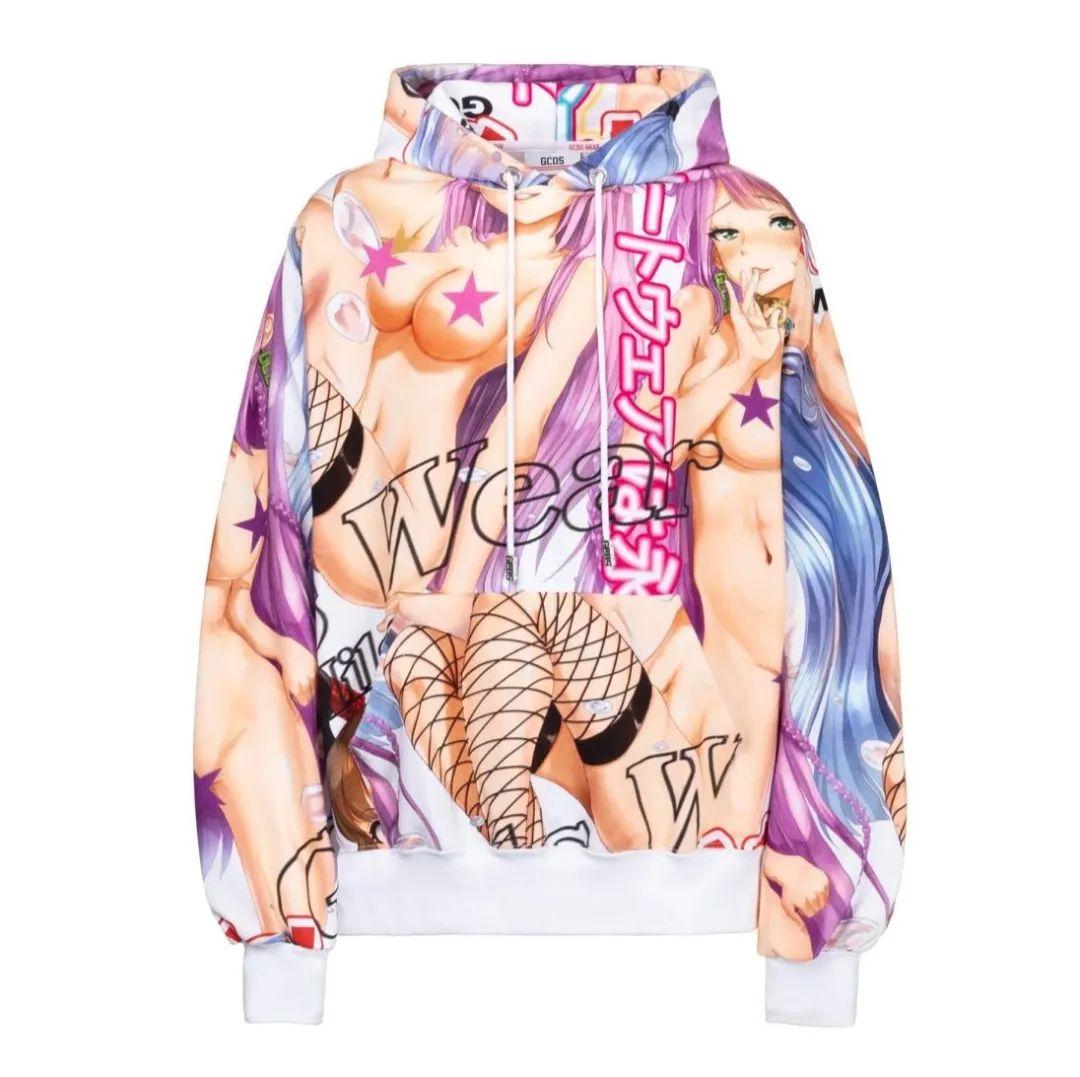 GCDS
We11done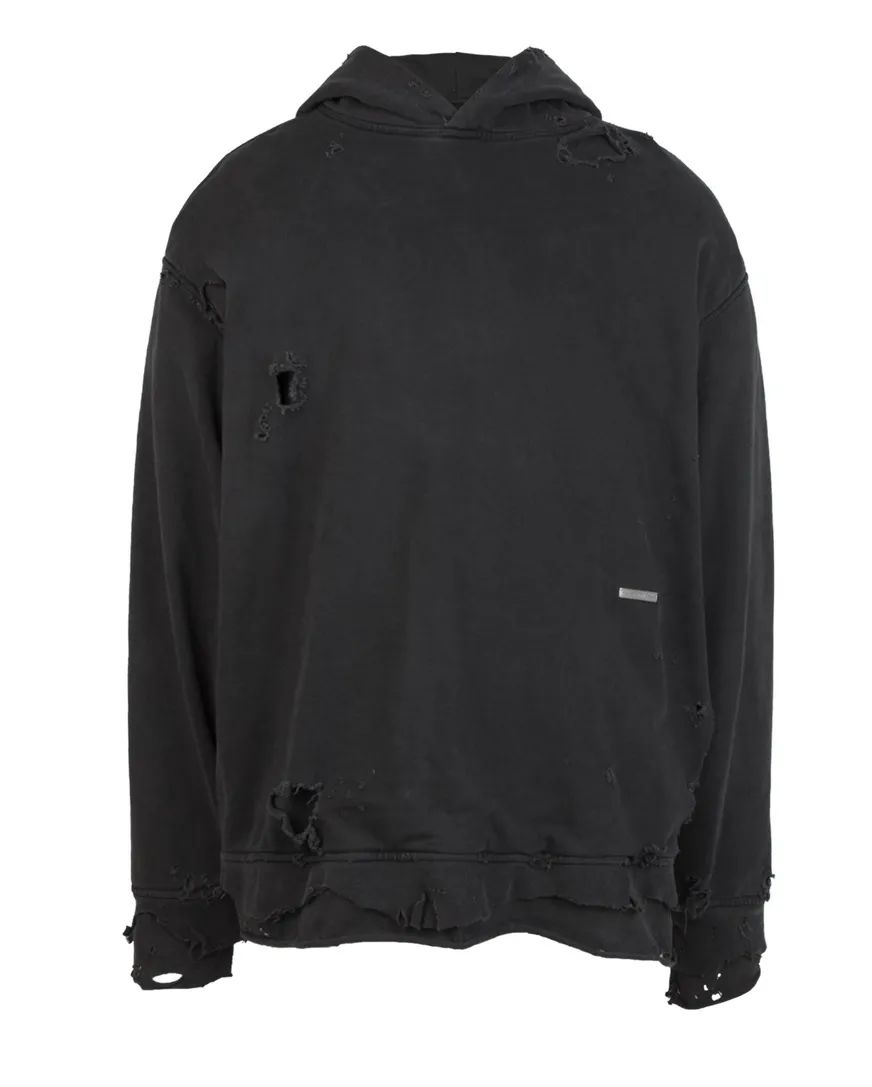 Val.Kristopher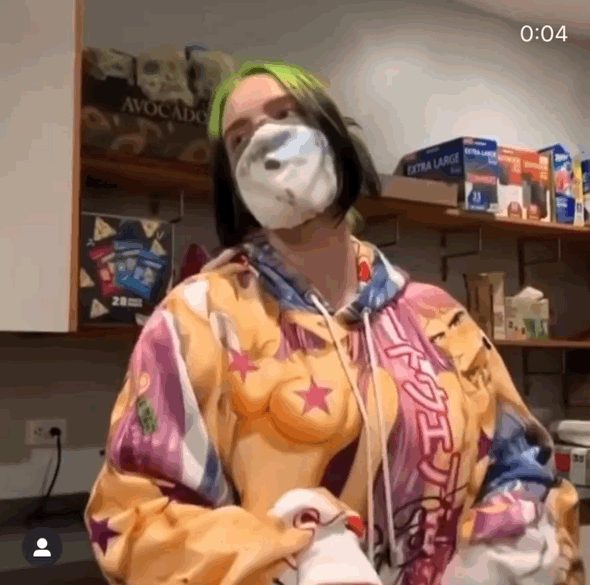 Price: $388