Lead:
Tough "military boots" and feminine skirts, two completely different styles, can collide with the spark of beauty. The contrast is so big, but it has become a fashion trendsetter. So what kind of skirt is good to wear with military boots?
Why is it called "military boots"?
"Military boots" are also called "combat boots", and listening to the name, you can know that they are equipped by soldiers on the battlefield. Since it is a military boot, it will be relatively strong in style and workmanship.
The big head and thick sole play a role in protecting the feet of soldiers, and it is because of this that girls wearing "military boots" have a feeling of being protected.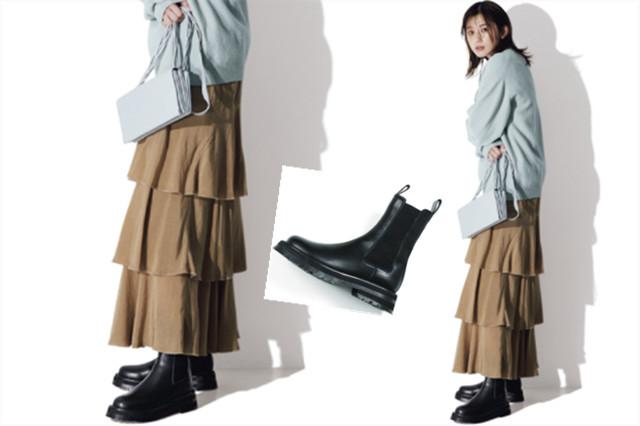 This kind of handsome shoes, paired with gentle girls' skirts, brings a different sense of beauty and charm, and has been liked by everyone in recent years.
Let's introduce the matching with "military boots" from different styles of skirts!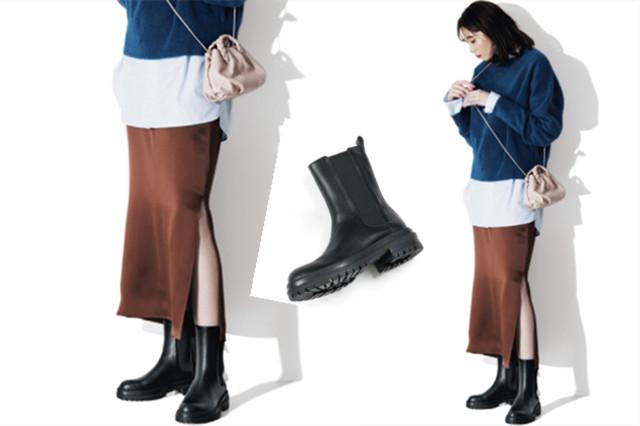 Casual skirt
Tips:1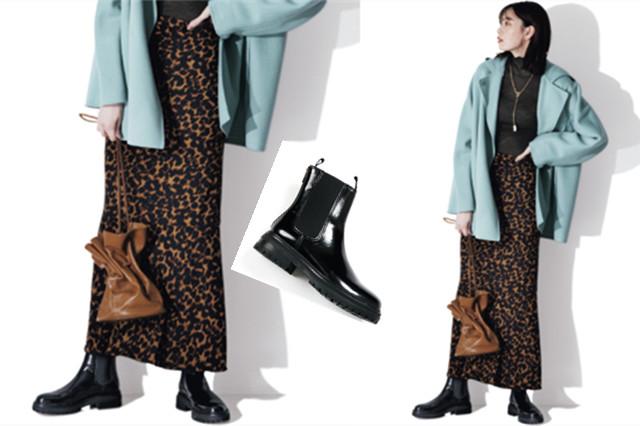 White flared x sweatshirt preppy style
The lace-up style with traditional features makes people indulge in preppy skirt casual wear. The dark green top and a light green dress on the shoulders accentuate the preppy style and bring a handsome and feminine impression.
Tips:2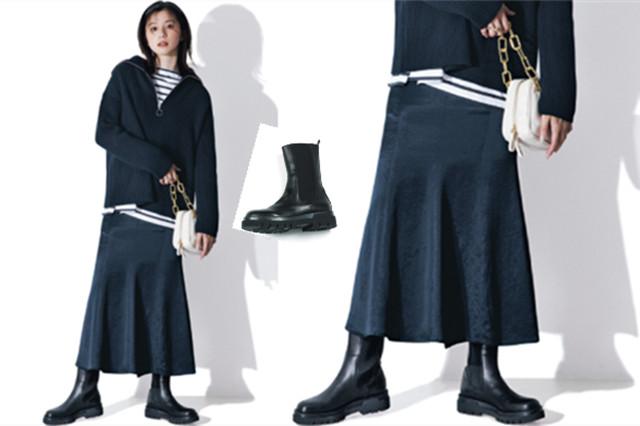 Black layered skirt

Also black, a slightly thick cotton skirt with a pleated feel, plus a pair of military shoes with elastic sides and no laces, comfort and coordination coexist, and it is also attractive to the overall match.
Tips:3 Fashion with military shoes in bright colors

The beautiful sage green skirt would have tended to be paired with short heeled boots, but after using military boots, the style was changed, and the long skirt was easy to use, which can create an elegant and dynamic feeling, and it is also a good match for going out!
Tips: 4 best matches with animal pattern dresses
The neat sides have elasticated boots, perfect for pairing with a gorgeous skirt. The leopard print pattern is very fashionable, light beige bottom with black pattern, thin and elastic fabric, bringing a soft impression, and military shoes casually matching is very fashionable.
Tips: 5 "light clothes and heavy feet" seasonal balance
The long-sleeved T and the taffeta skirt are light and square-toe military shoes make the feet look tougher. Highlighting the presence of boots will bring a striking sense of fashion.
Tips: 6 Tight ankles and layered skirts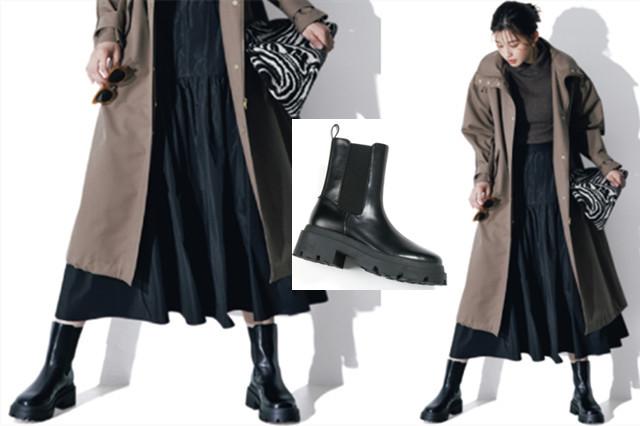 The popular extra-long layered skirt is full of fashion, and if you choose tight military boots, the connection with the skirt will be cleverly connected. Such black boots are known for their ease of pairing, and their sturdy construction, and delicate heaviness that captures the seasons, are also one of the reasons why they are sought after.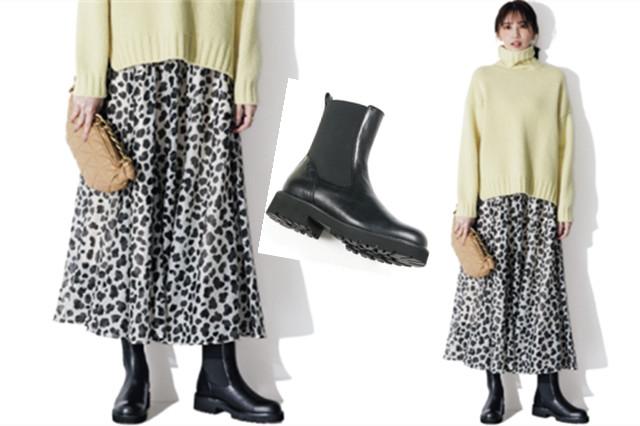 Haute couture dresses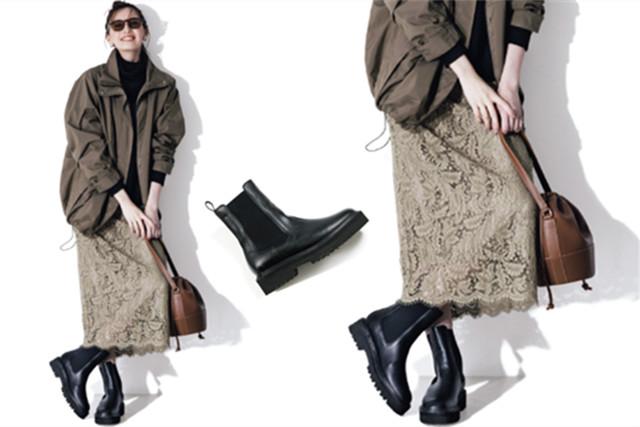 Tips: 7 Delicate white satin dresses
The pure white satin small flared skirt is a fashionable match for feminine delicate pieces and contrasting military shoes, with a pair of military boots and an oversized shirt.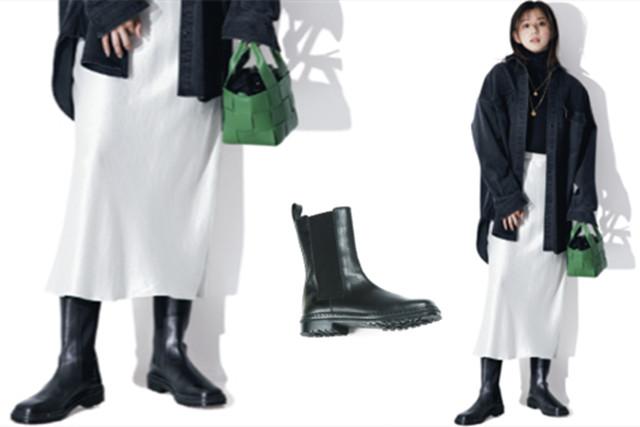 Tips: 8 popular lace dresses
The gold orifice of the round hole, the durable, high-quality boots made in Italy, and the lace skirt with the lace show the skin tone of the feet, bringing a different breathable feeling and a solid stability.
Tips:9 The glossy finish outlines a refined image
The thick leopard print tight skirt is very suitable for daily wear, with military boots with beautiful luster, combining sophistication and stability, enjoying the sense of fashion brought by the leopard print pattern, and also allowing us to feel the charm of different styles.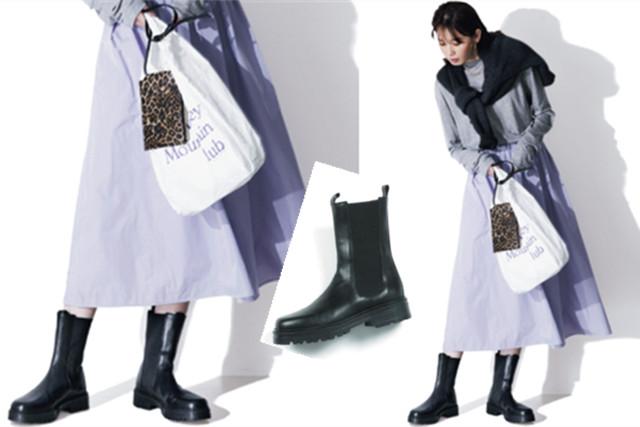 Tips: 10 Army Boots Make Your Feet Look Fit
The satin tight skirt has a high slit on one side, and the bare skin that can be seen every time you walk is healthy and sexy, and it will be more attractive because it is paired with a pair of handsome military boots on the feet. The top is a layered knitwear and shirt to accentuate the vulgarity.
Tips: 11 cute navy style with black boots
Generally, the clothes are navy blue, and the shoes will also be paired with blue, or white sneakers. However, if you match it with black military shoes, it brings a vivid sense of chic, because it is dark blue, and it is also very harmonious to match with black, because the style of military shoes matches the style of clothing.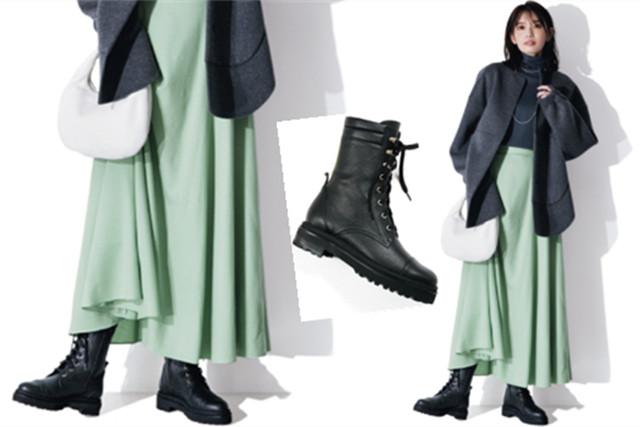 Tips: 12 Sport jackets with feminine lace dresses
Military jacket and feminine lace skirt, mixed and matched charm, plus a pair of black military shoes, in the color matching echoes the black underside of the top, in the style and military jacket to balance, a brown bag is more fashionable.
Epilogue: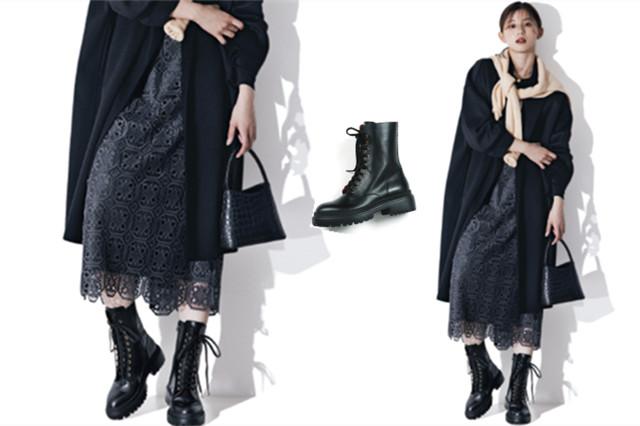 "Military boots" are comfortable and practical, but also one of the reasons why everyone likes, whether it is casual style or fashion impression, the sense of trend brought by military boots is undeniable, and the fashion beauty conveyed is presented on this pair of military shoes.
Dimension V Daolai: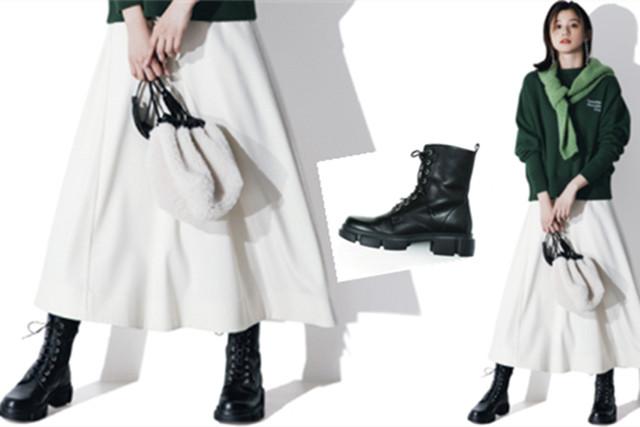 I'm David and I'm bringing you the latest fashion information and collocations. We can not be beautiful, but we can't not be beautiful and temperamental and stylish. Take the "Vivi Through Train" and let your fashion outfit not take detours! If you like my article, please follow me and like me! Thank you!