I wonder how much attention everyone pays to the daily hygiene of the kitchen? In the author's impression, the kitchen is an environment that is very easy to breed bacteria, whether it is the stove or the tableware, we will clean it immediately after cooking. The kitchen knives and chopsticks we use daily have basically no other sterilization steps except for clean water cleaning, which are the hygiene dead spots that we often ignore. Because it is used every day, if you do not pay attention to hygiene, bacteria, stains will accumulate more and more over time,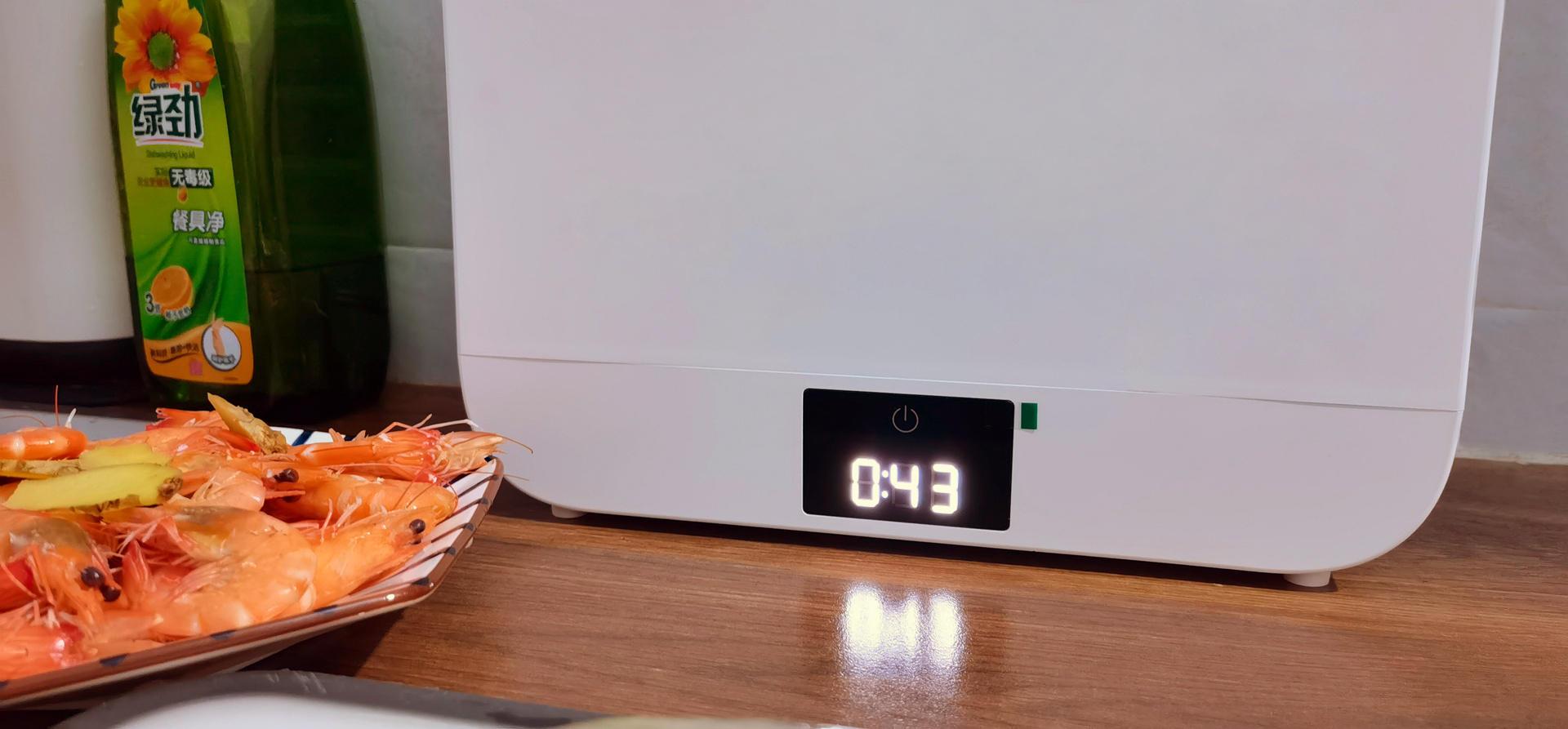 Even if it is cleaned, there is still a risk of contamination after storage. On top of that, when we take it out and use it, the ingredients are also contaminated with details! It is said that the disease comes from the mouth, and the sterilization work in the kitchen is really important! Although I don't go into the kitchen often, I always like it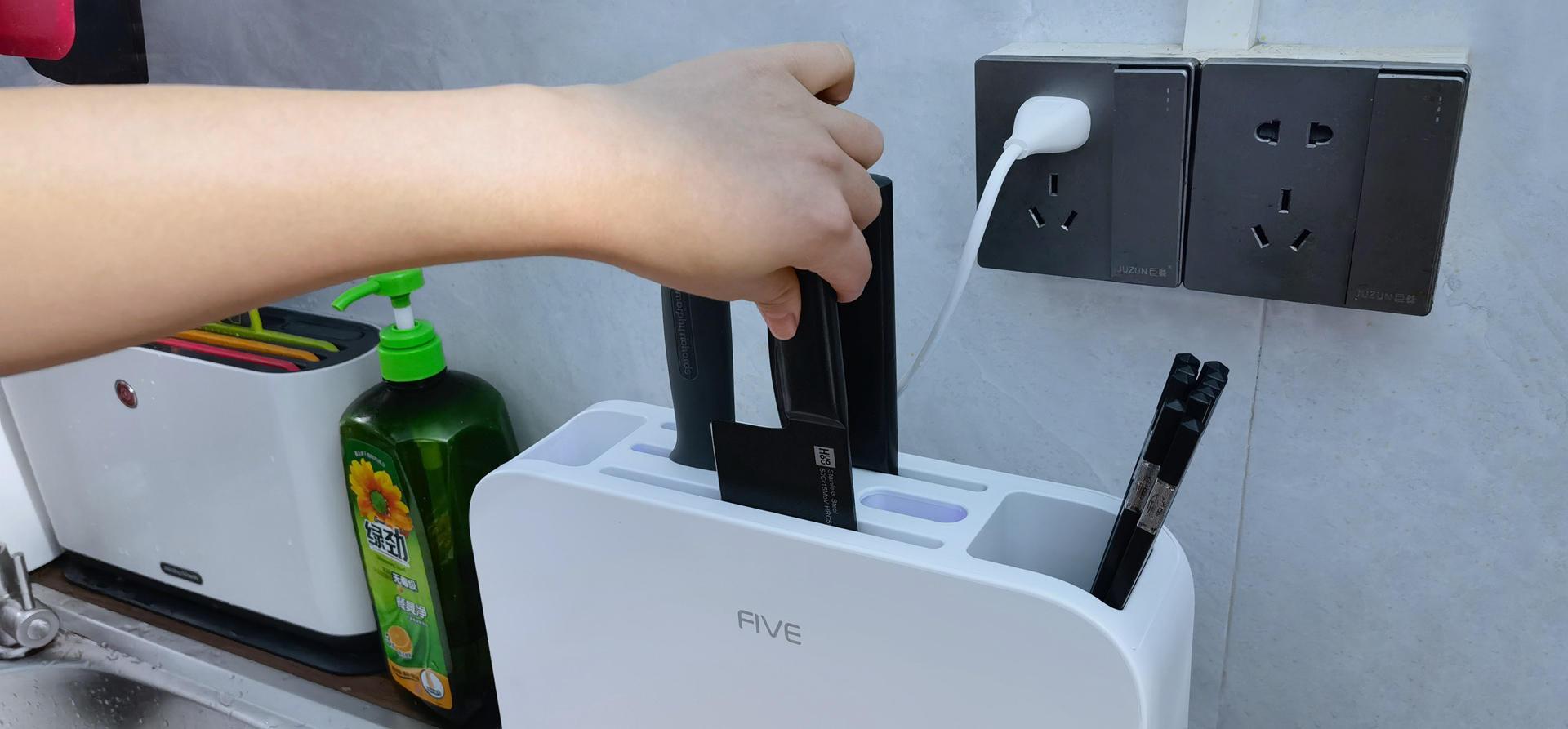 Xiaomi ecological chain products, this time for the family to buy one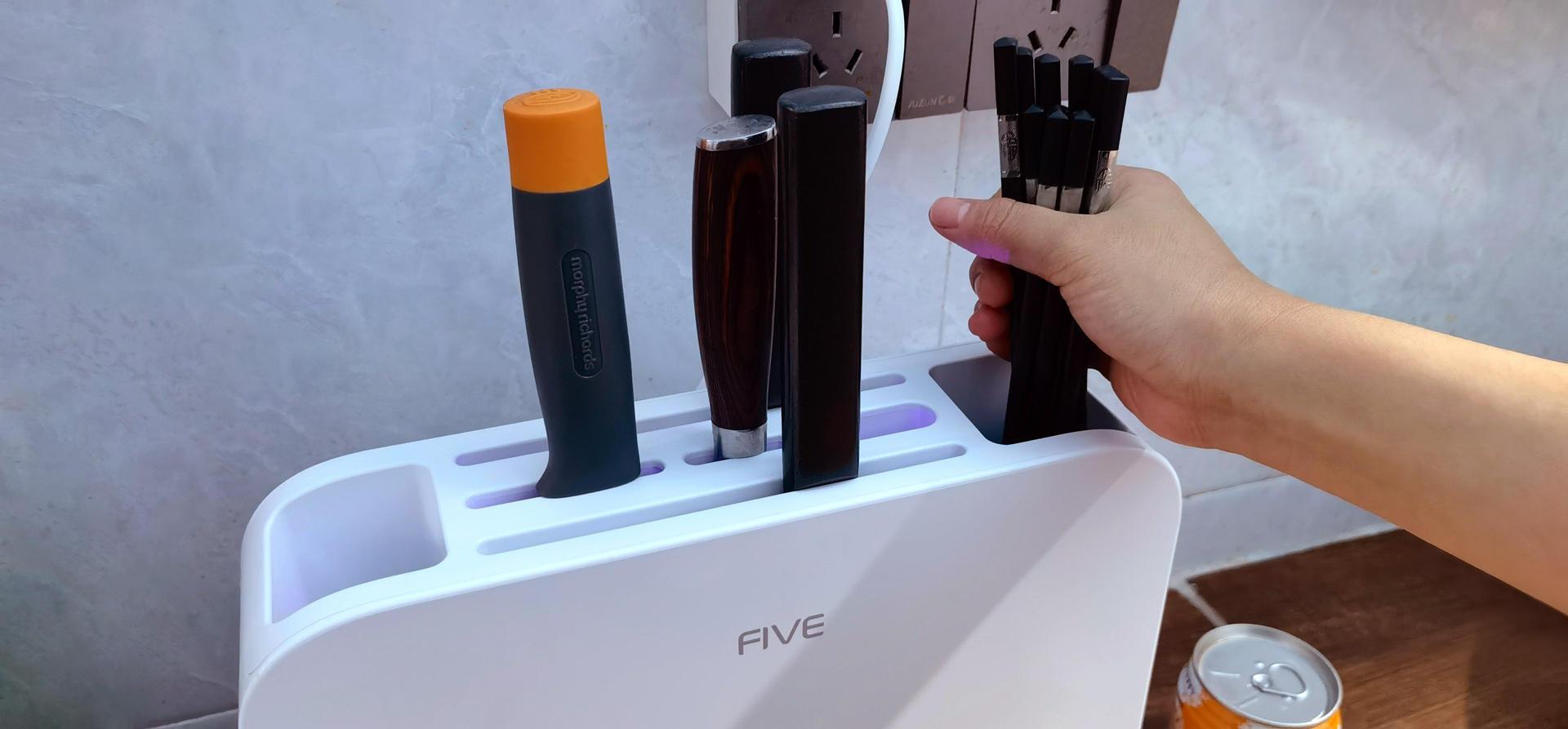 The purpose of the FIVE intelligent knife and chopstick sterilization rack is to sterilize the knives and chopsticks we often use, so that the health of the entrance can be prevented.
First of all, simply open a box, FIVE smart knife and chopstick sterilization rack accessories are quite rich, in addition to the host, there are many accessories, there are 4 suction feet, a back adhesive hanging board, an instruction manual and a warm reminder card.
The sterilization principle of FIVE intelligent knife and chopstick sterilization rack is to use ultraviolet radiation sterilization + 70 °C hot air circulation drying, the bottom has an air outlet and its own fan, ultraviolet lamp beads from the bottom of the knife holder to the surroundings, the sterilization rate can reach 99.99%. Generally, the internal space at the bottom of the knife holder is the easiest to breed bacteria, but with the combined action of hot air and ultraviolet rays, even stubborn bacteria can be killed. This design safety can also be guaranteed, and there will be no direct exposure to the human body and no light pollution.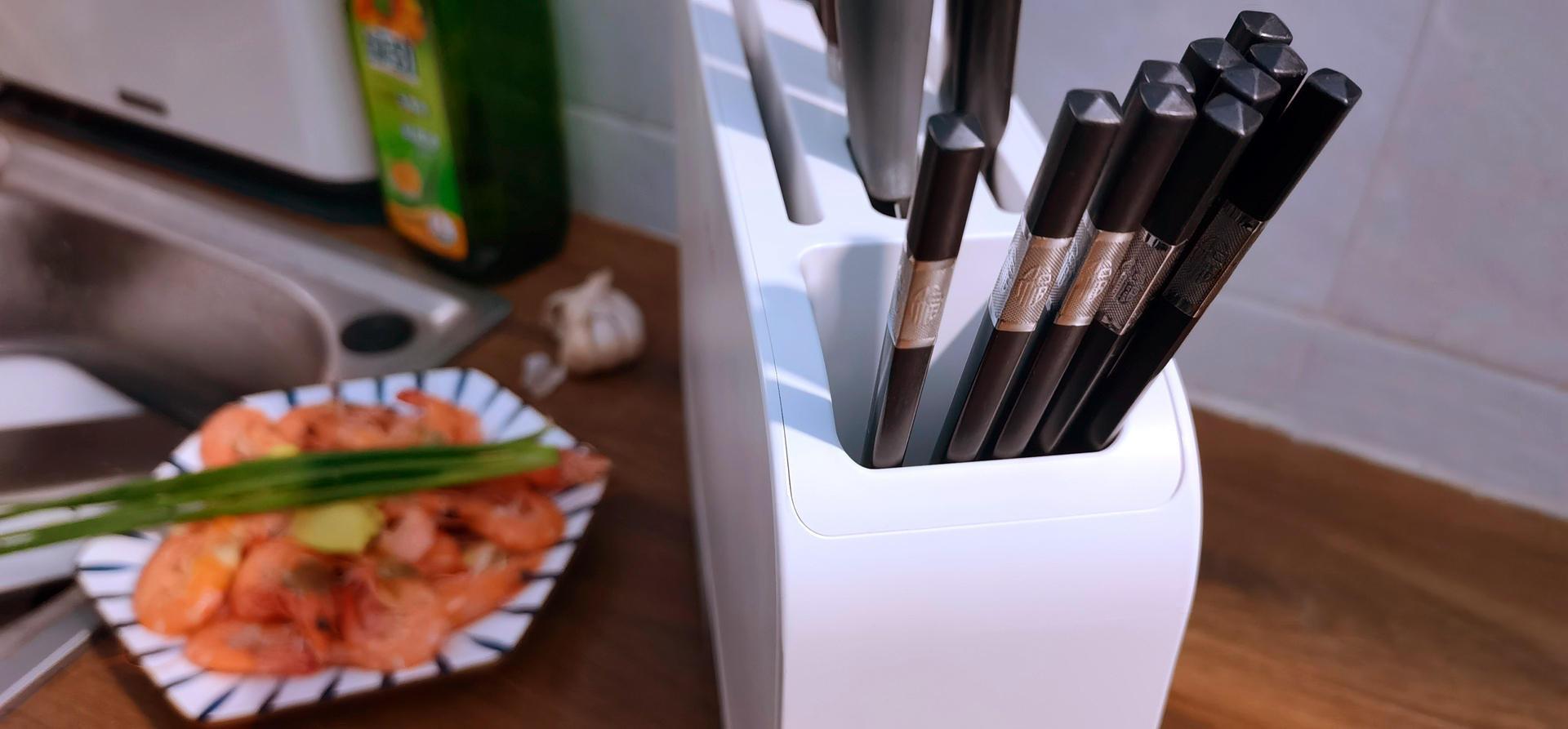 In terms of appearance, the FIVE smart knife and chopstick sterilization rack adopts the main color of white, the overall is very simple, can be well integrated into different home environments, so that the kitchen adds a beautiful scenery. It has a large rounded corner design around it, and there is a large LED digital display screen in the lower position, which is very high when lit.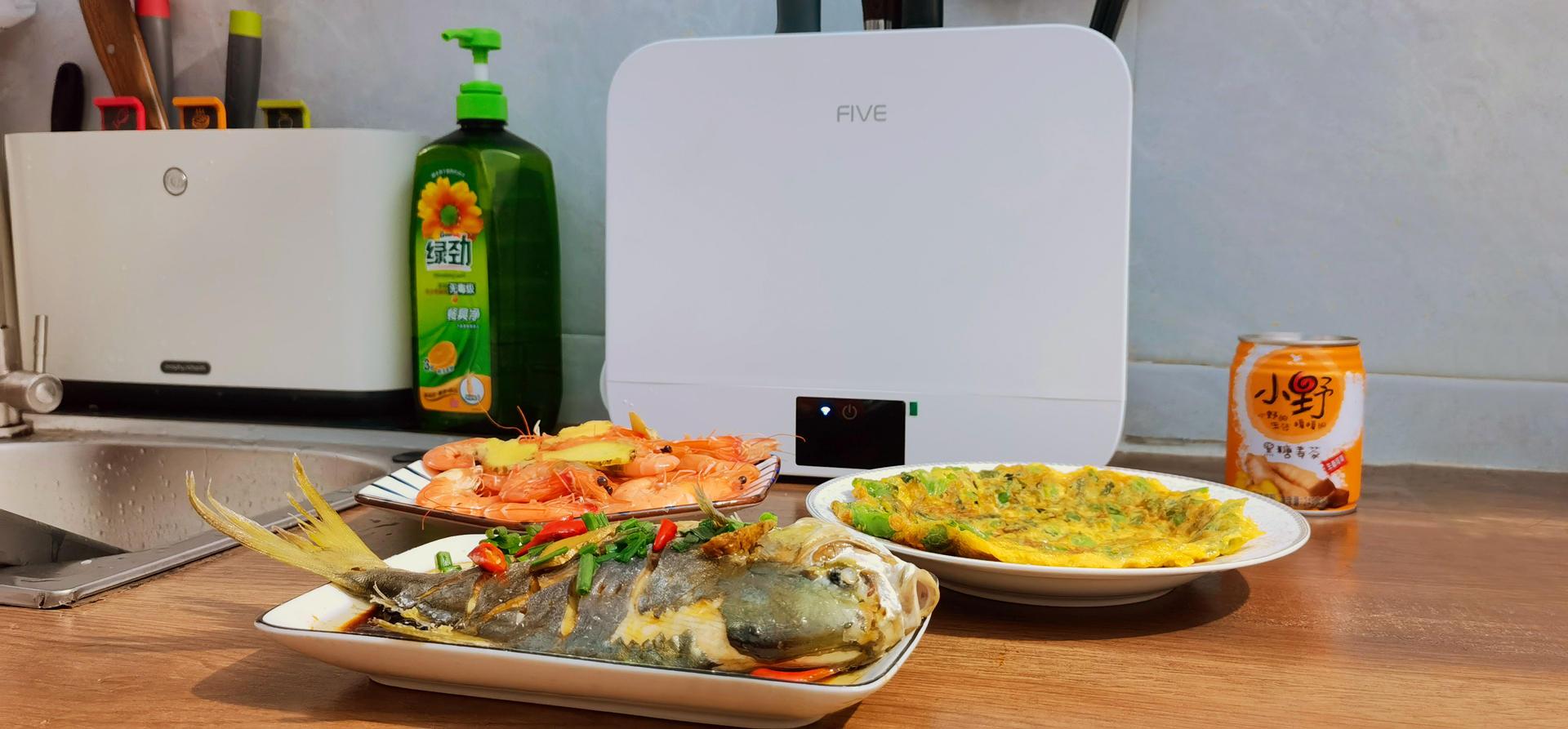 It is also very simple to use, FIVE intelligent knife and chopstick sterilization rack supports PTC rapid heat conduction temperature rise + 360 ° hot air drying, after cleaning the knife and chopsticks, you can directly put it into the knife holder, and then open it, so that the water on the chopsticks and knives can be dried quickly, not only no water stains but also prevent the growth of bacteria, no longer have to worry about being in a humid environment. Especially for families who use wooden chopsticks and bamboo chopsticks, harmful bacteria such as Aspergillus flavus can be removed by using a knife holder with a sterilization function.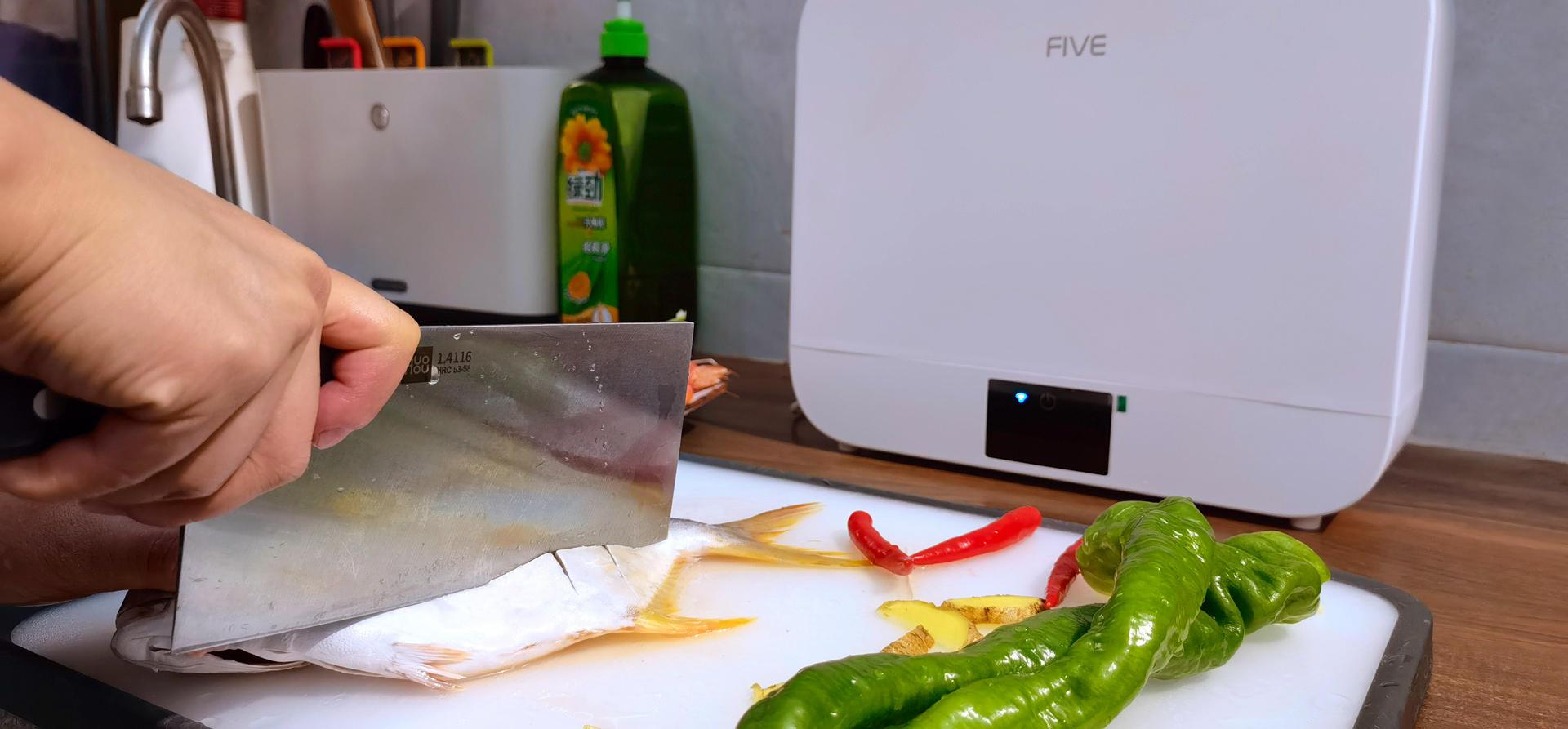 FIVE smart knife and chopstick sterilization rack is also equipped with a back adhesive hanging board, and 4 base powerful suction cups, which can be placed very stable, this non-punching installation method will not damage the wall, easy to disassemble! Its size is only 300*80*259mm, rated power of 65W, especially suitable for small kitchens, so that it can be placed on the wall, but also save more space, but also play the role of storing knives, spoons, scissors, chopsticks, really kill two birds with one stone.
In use and operation is also very simple, when in use just short press the touch on the switch button can be, in use can also be through the Mijia APP to add equipment, after entering the APP interface, you can see intuitive functions, there are sterilization and drying, in addition to supporting normal, fast and favorite three modes, you can also open regularly, the prompt sound can also be turned off. What's more, there are also child locks, which are very intimate and safe! It supports 45 minutes of sterilization and drying, long press for 2 seconds to open the 15-minute quick mode, in the favorite mode can be selected for 15 minutes ~ 90 minutes of setting, so that you can set according to personal habits. The remaining time is also displayed on the screen, so it is easy to see at a glance, even the elderly in the family.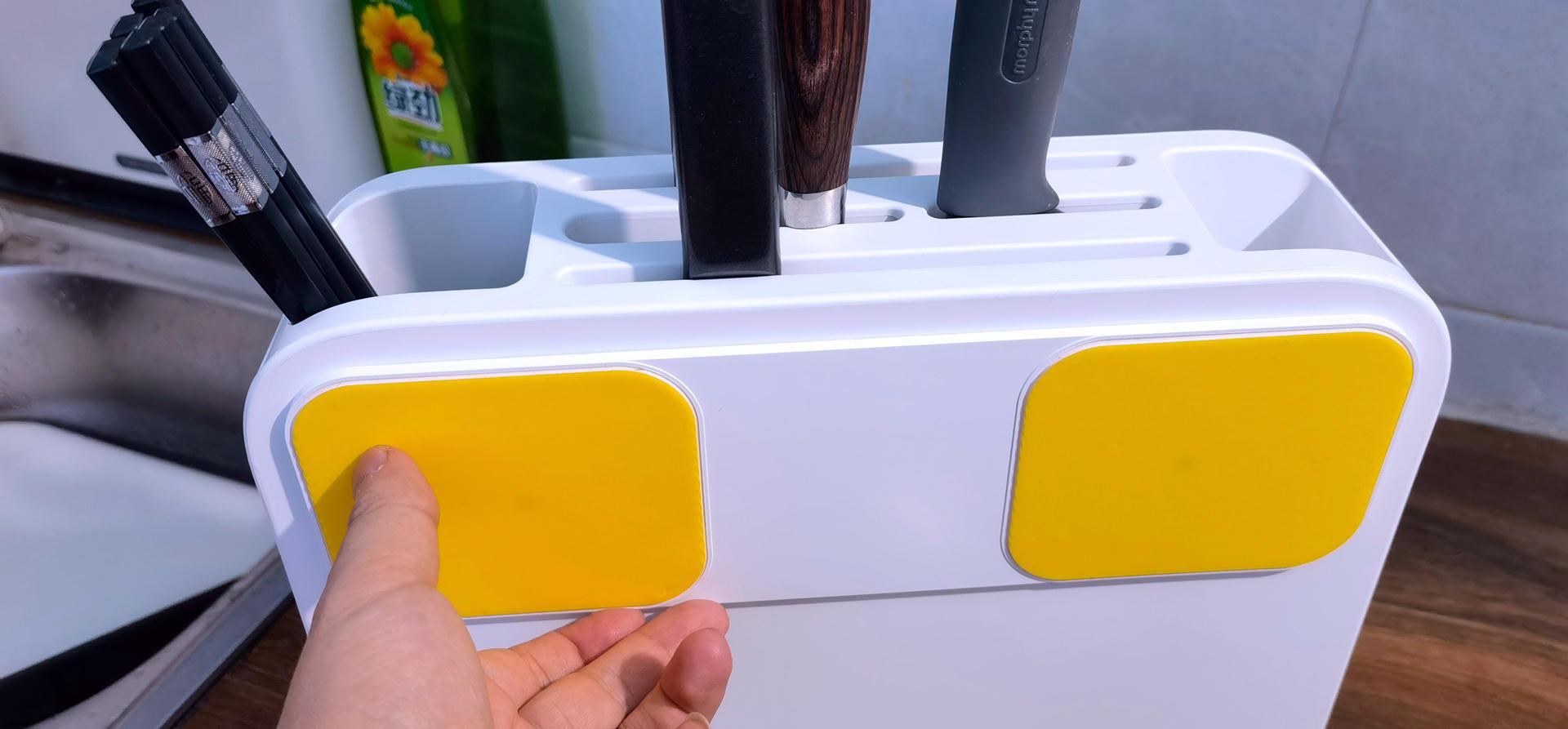 Compared with other similar products, in addition to the high appearance and recognition, FIVE intelligent knife and chopstick sterilization rack is also designed to be very suitable, and it is very thin and does not occupy space, although it is small, it can also put 6 knives, a pair of scissors / sharpening sticks, 40 chopsticks and 10 knives and forks, which can sterilize and dry them at the same time to meet the sterilization needs of a family.
On the whole, the FIVE intelligent knife and chopstick sterilization rack gives the kitchen an additional "health guard" to meet the daily sterilization needs of life, whether it is knives and chopsticks, or knives and forks can be dried and sterilized at the same time. In addition, it has also done a very good job in terms of safety, with triple safety protection, support over-temperature protection, anti-electric shock protection and safe isolation power supply, eliminating potential safety hazards, especially for families with children. As a multi-functional kitchen item with wall hanging + intelligence + sterilization + drying + storage, it brings a new experience of smart kitchen home!