When it comes to short-sleeved shirts, many people will inevitably scoff at it, thinking that it is the "most deserved" black hole item. But after looking at the following combinations, you will find that a solid color short-sleeved shirt can also look so good.
Today, Street Jun will take you to enjoy 3 ways to wear white short-sleeved shirts, so hurry up and learn.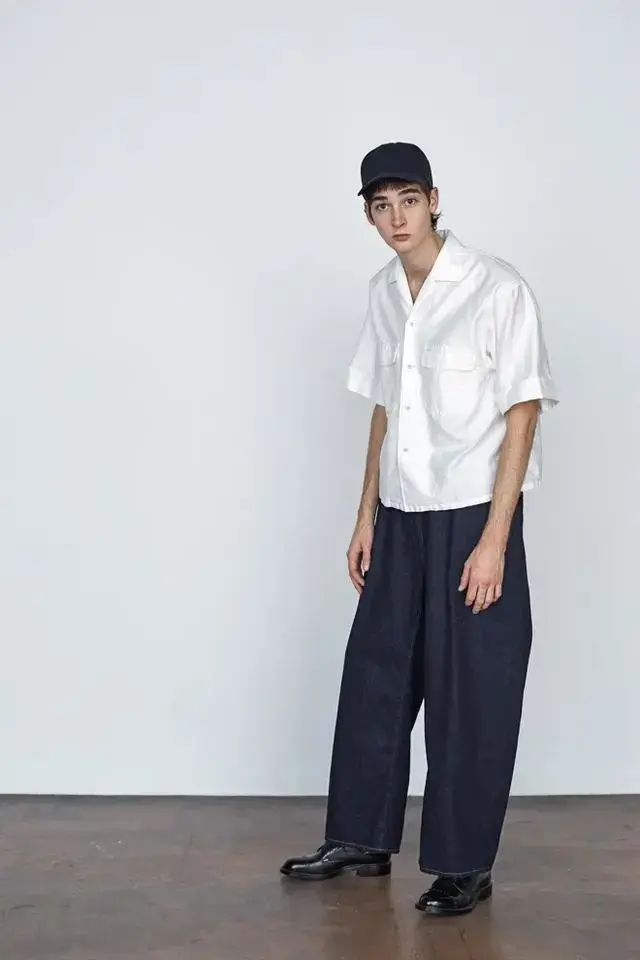 1. White shirt + shorts Look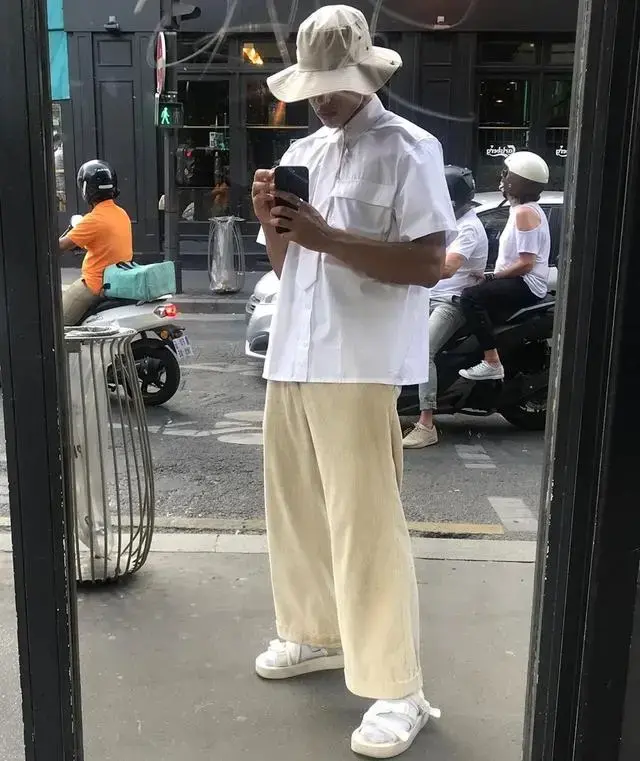 The season of short-sleeved shirts is definitely indispensable for shorts, and short-sleeved shirts with shorts are also a very classic trend. The white short-sleeved shirt is layered with a tonal T-shirt and a pair of khaki shorts underneath, the overall combination is casual and comfortable, and the overall outfit is more eye-catching with a bright single-straddle bag, making you look casual and trendy.
In addition to layering short-sleeved shirts, it is also very good to wear a short-sleeved shirt alone with shorts. Such a dress requires us to choose a good pants style, generally speaking, a white short-sleeved shirt under a loose style of black shorts is absolutely impossible to go wrong, such a dress not only in the color of the formation of a collision, style is also a casual trend feeling.
White short-sleeved shirt with black shorts gives people a simple and casual feeling, if you want to walk athleisure style, with a pair of bright sneakers is the most suitable, but also to the overall outfit adds a lively trend feeling, such a simple and trendy outfit for boys is simply too good.
Second, white shirt + light-colored pants Look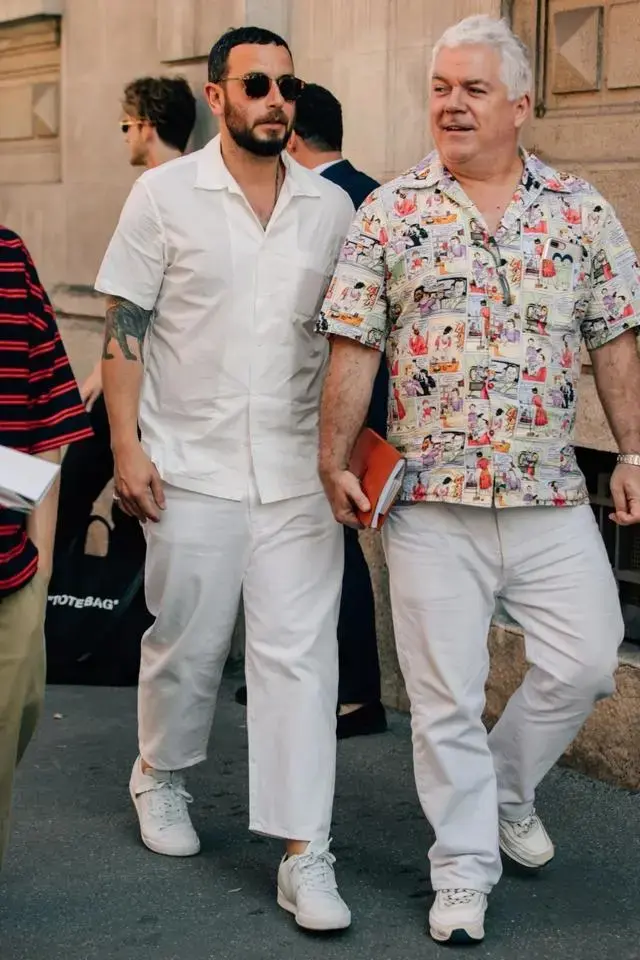 The white shirt can wear both the feeling of youth on the college campus, but also the feeling of mature gentlemanly style, a pair of khaki slacks underneath, even if it is paired with a pair of sneakers, but the hand-held black briefcase can not block the feeling of working men, which is also very good for working boys.
If you don't want to give people a gentleman feeling in the workplace, then all white look must try, white short-sleeved shirt with white slacks, with a pair of white sneakers, the overall outfit is simple and casual, but there is no lack of male charm.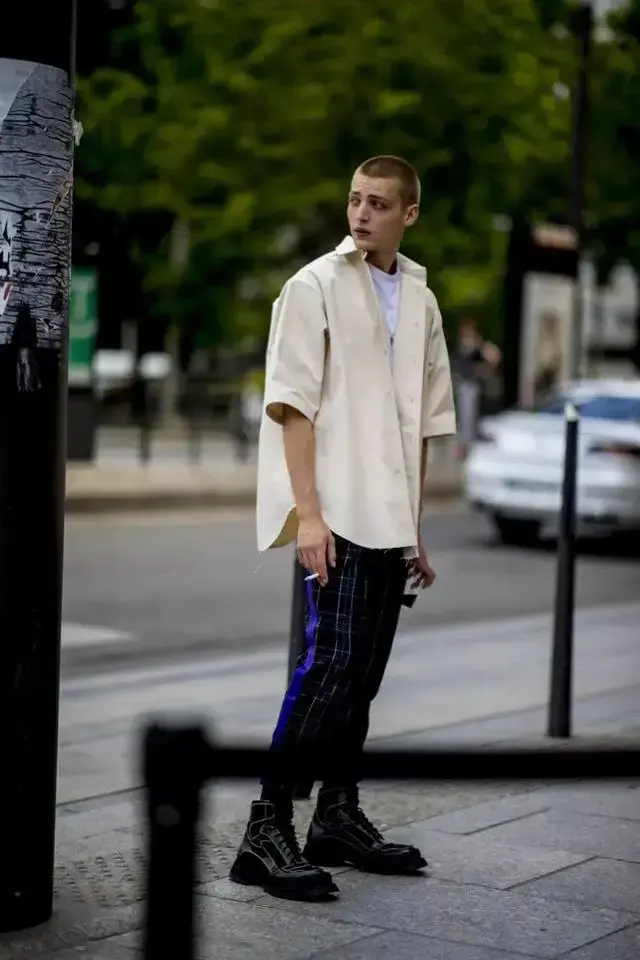 Just now the street jun talked about the more mature men's outfit, if you want to make the short-sleeved white shirt more lively, then a loose light slacks is the most suitable, with a light-colored fisherman hat that is more youthful and energetic, full of trendy taste,
3. White shorts + black pants Look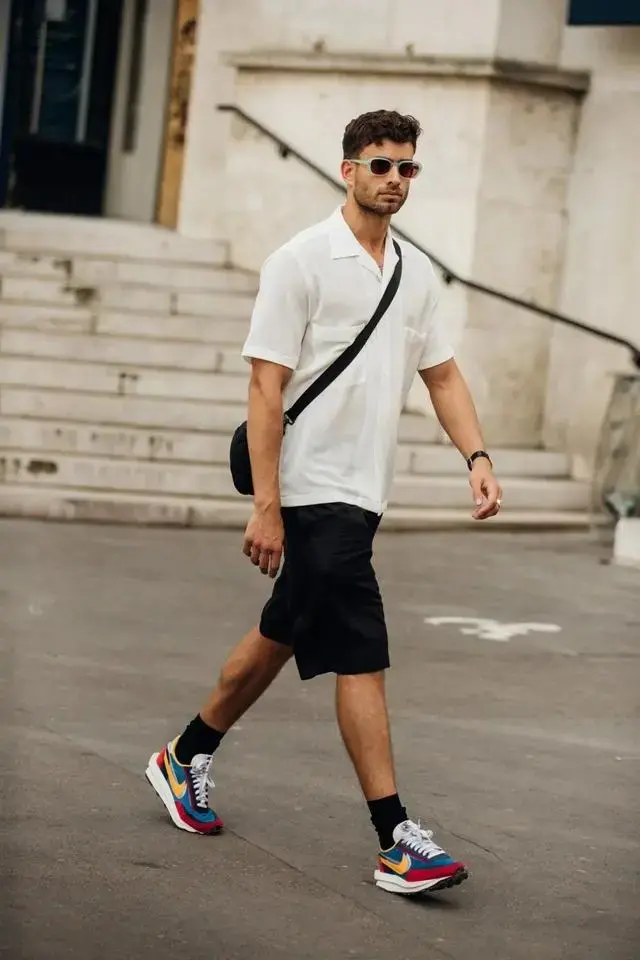 After talking about light-colored slacks, how can you lack black slacks? For a white short-sleeved shirt, paired with a pair of black casual trousers, is the outfit that most boys will choose, which is comfortable and simple, but if you want your outfit to be more eye-catching, some small details of the outfit you need to get.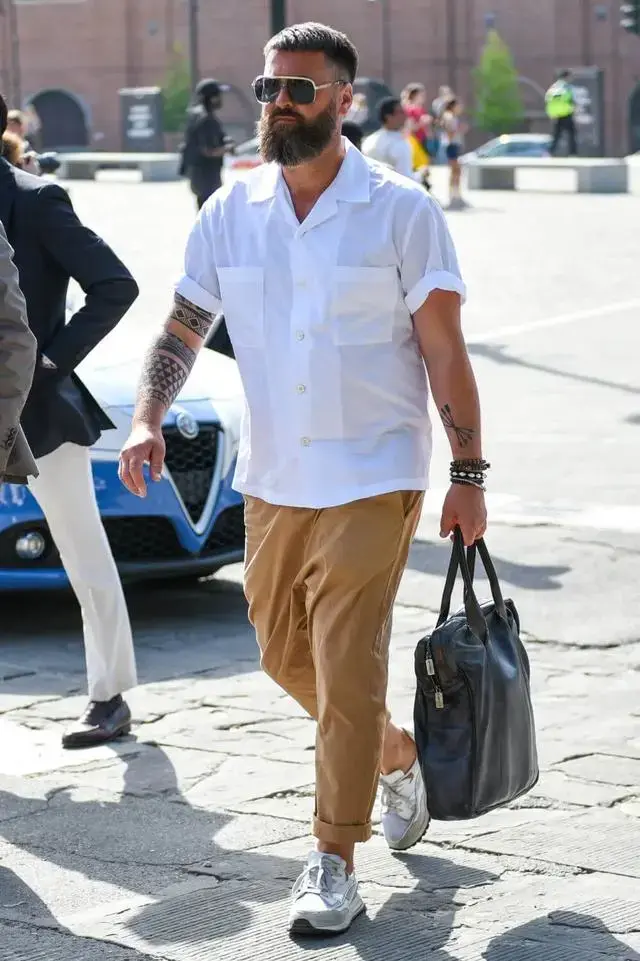 For white short-sleeved shirts, it is very easy to wear a Japanese casual style, choose more oversized black jeans, with a pair of black leather shoes, a Japanese hat, the overall color is simple, but the Japanese lazy style is full, giving people a very surprising feeling.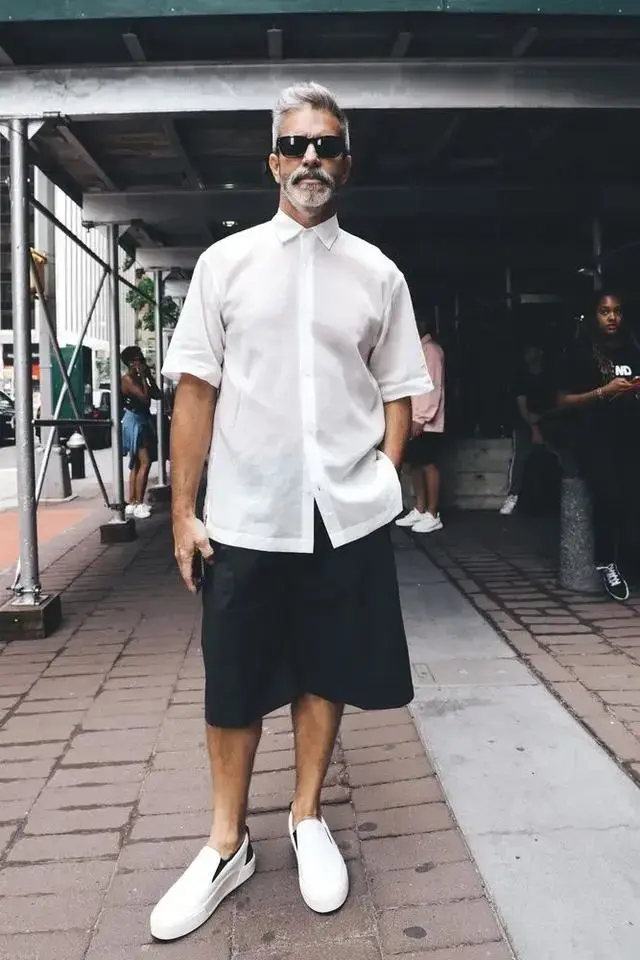 Layering a short-sleeved shirt with black trousers is also a very classic trend to wear, with a white T-shirt comfortable and trendy, choosing black trousers with bound feet will give the overall outfit a more trendy and casual feeling, so that walking on the street and turning back is bursting.