In winter, keeping warm has to be done! In addition to the various coats and coats worn when going out, the home clothes worn at home cannot be sloppy~ The warm and fashionable home clothes must be something that the sisters cannot refuse!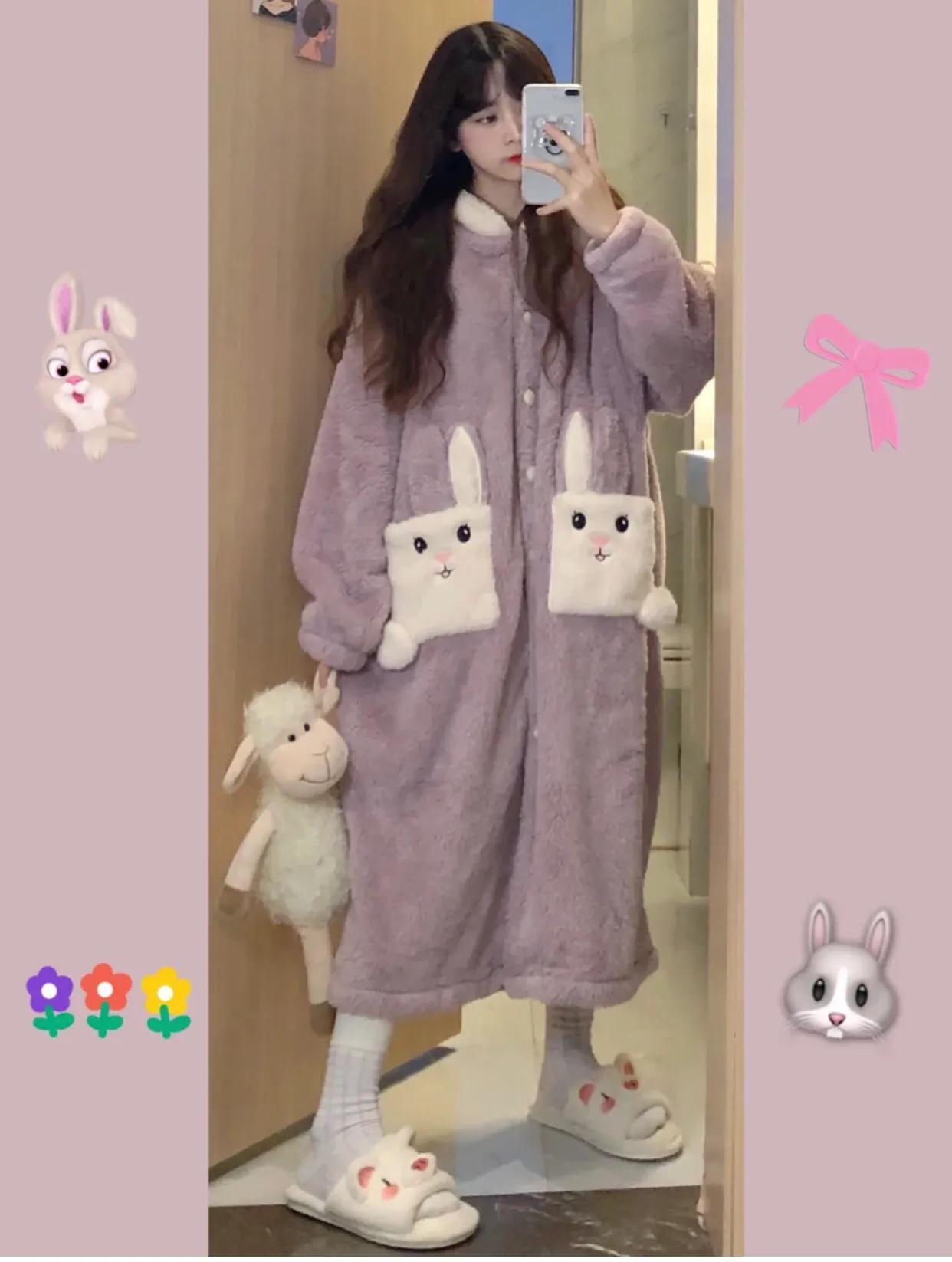 Below Pigman will share with you some different types of home clothes, and be a fashionista at home~
1. Cute wind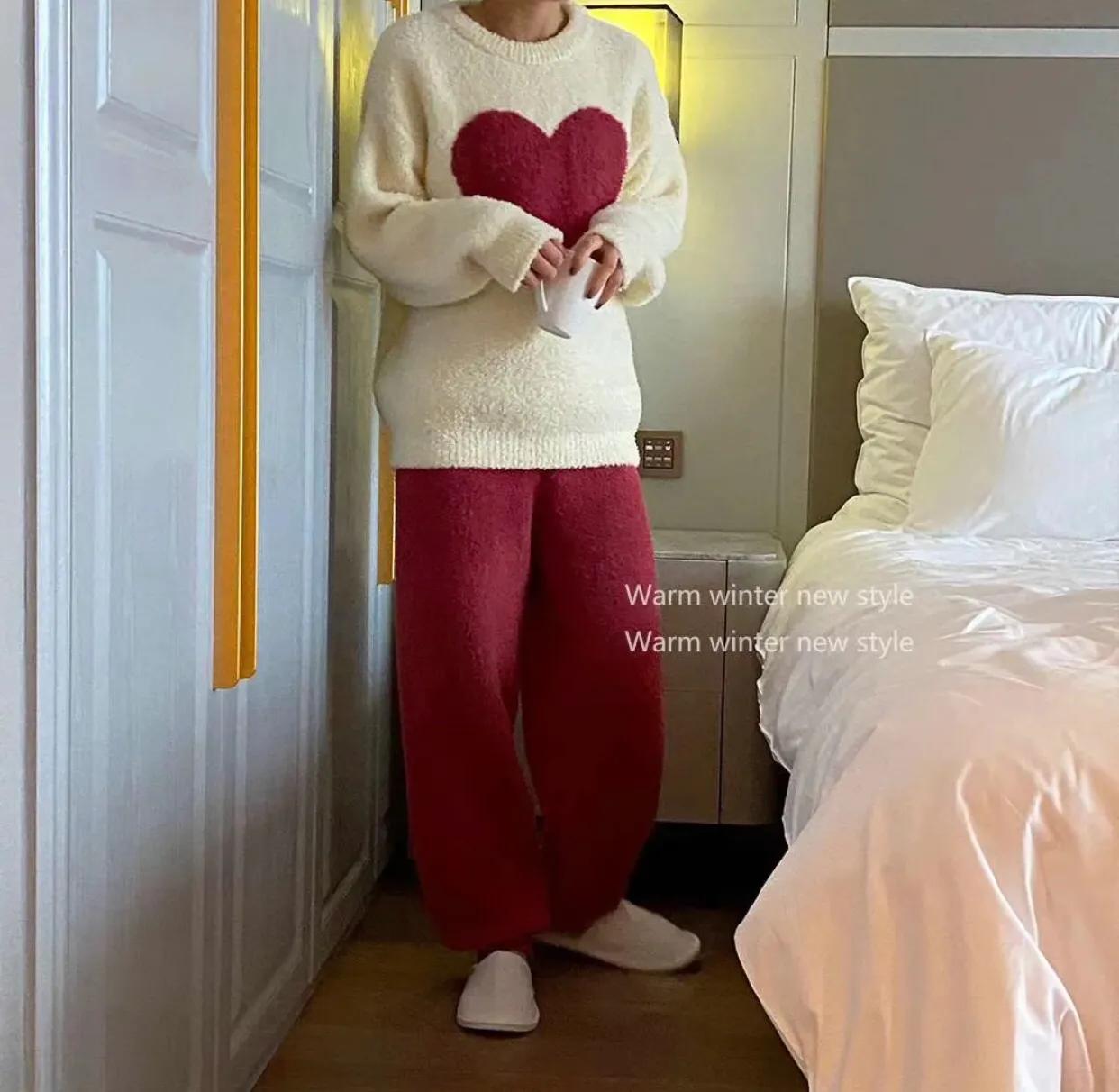 From last year's popular duck duck dressing gown, not only high appearance, but also super warmth! Sisters in the south who do not have heating must arrange to wear them with boyfriends or girlfriends.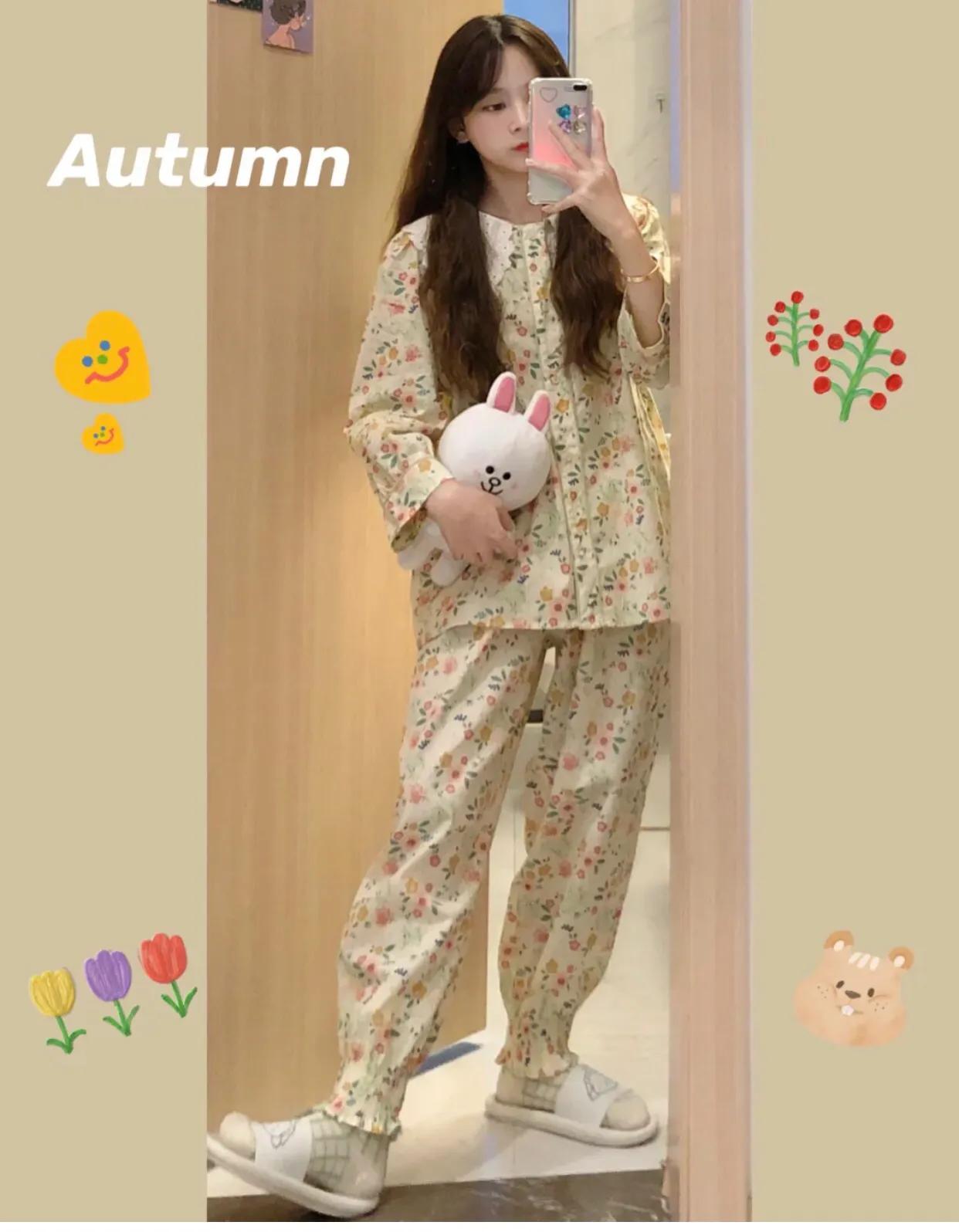 The duck duck is on fire, how can other cartoon characters admit defeat! Our Strawberry Bear application to play! The plum and beige strawberry bear color scheme is cute to burst.
Sisters who feel that dressing gowns are inconvenient can choose this split cartoon pajamas, which are convenient to keep warm and cute.
The bunny nightgown with sweet potato purple is a must-have for sweet girls. There are countless styles of this kind of cartoon pajamas, and everyone will definitely find the one they love the most~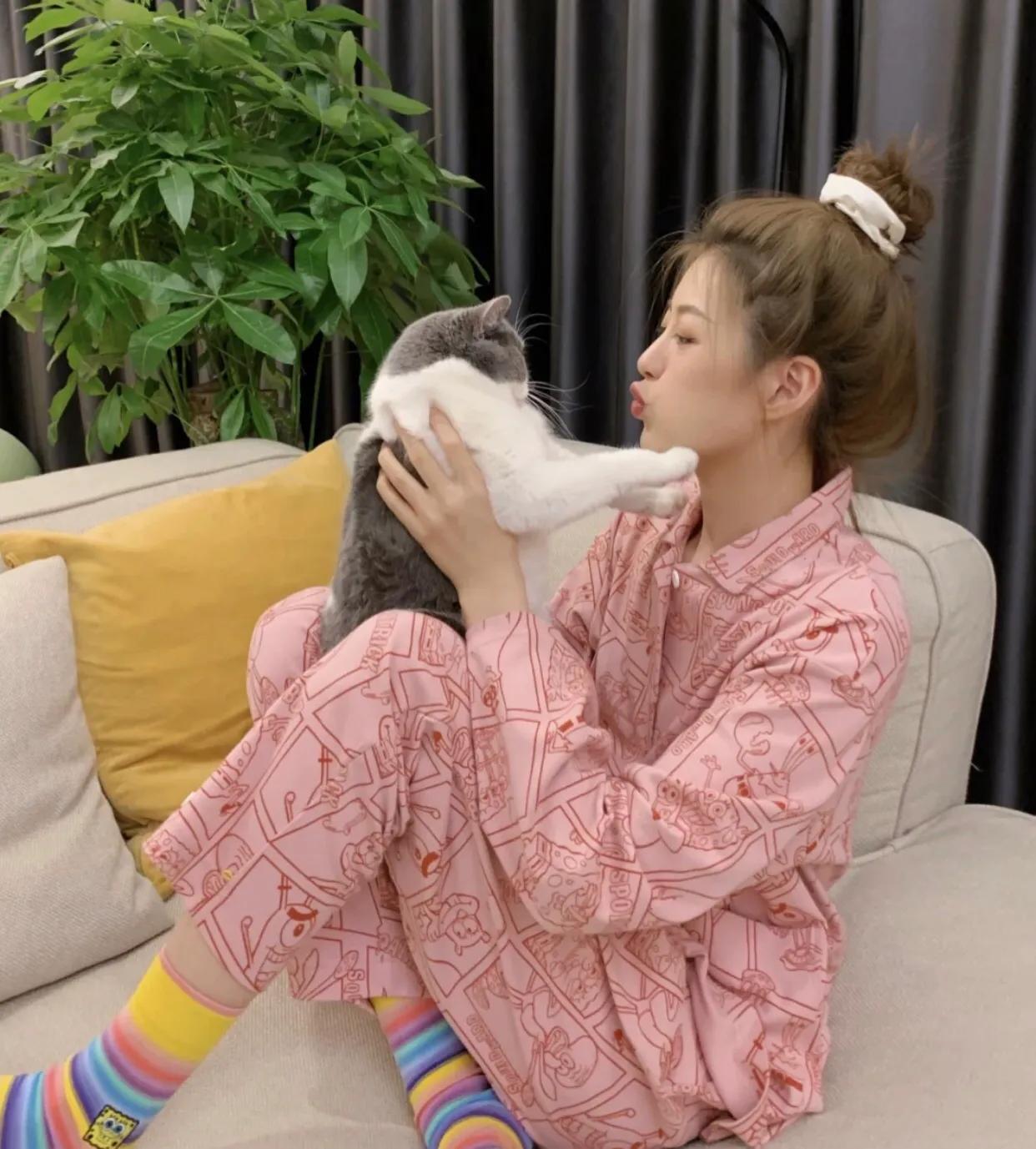 2. Pure cotton comfortable wind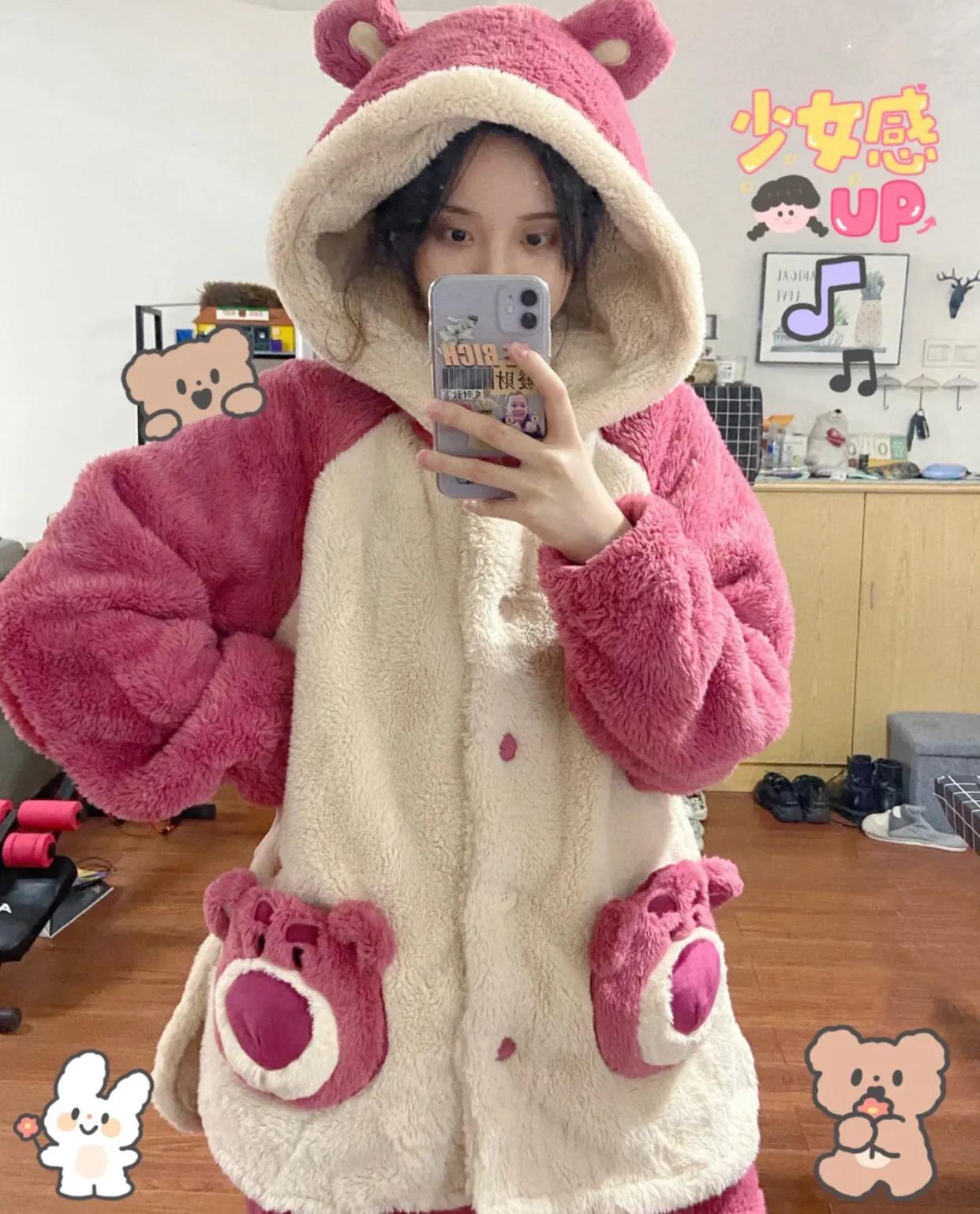 Wearing pure cotton pajamas in winter can only be enjoyed by girls with heating in the north!
All kinds of striped plaid simple styles will look very comfortable and clean, and the cotton material is also very comfortable to wear.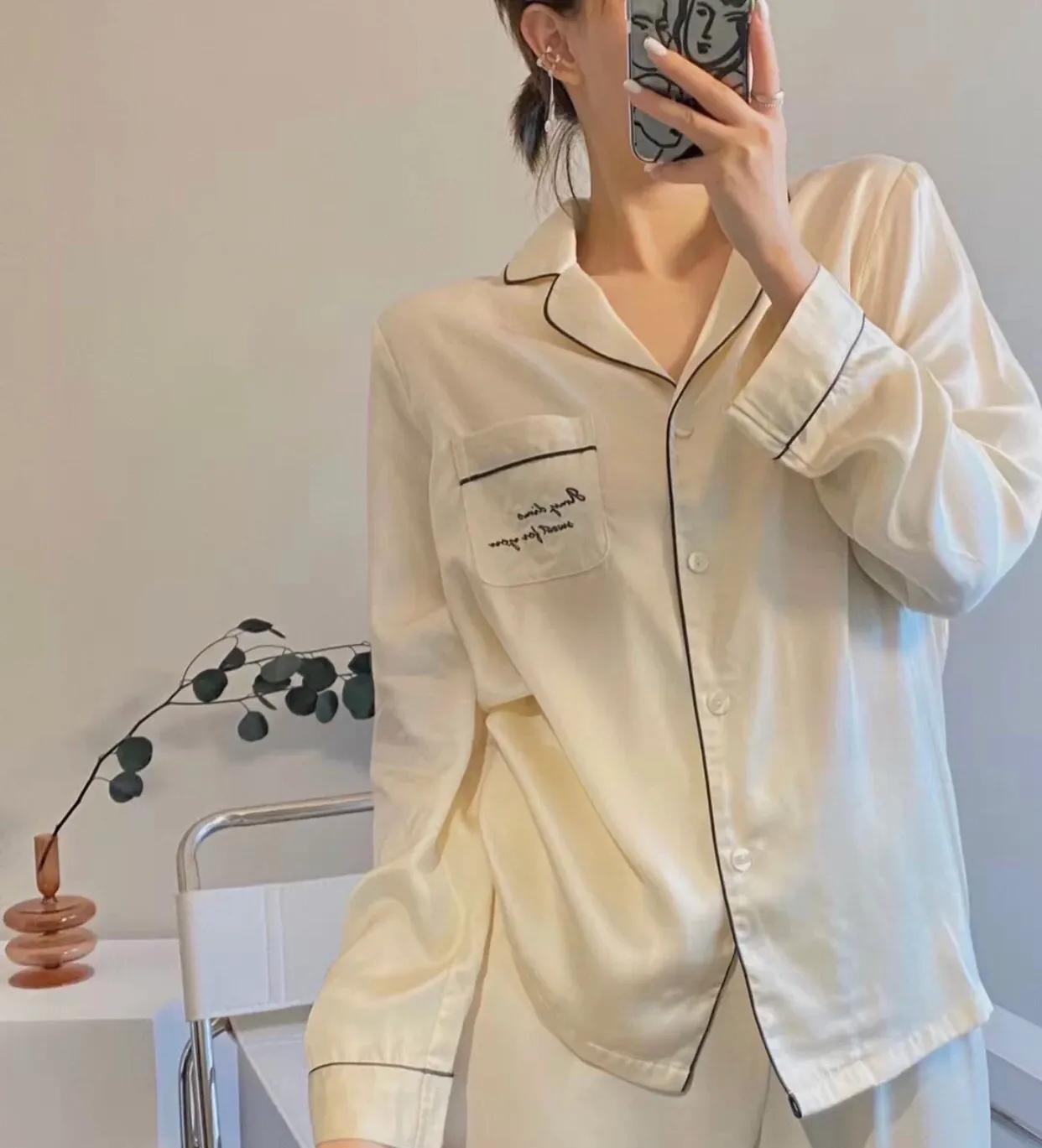 I really love this set of pastoral pajamas above, simple and very distinctive at the same time. The design of the top doll collar and legs will have a very delicate feeling, and the upper body will become a good girl in seconds.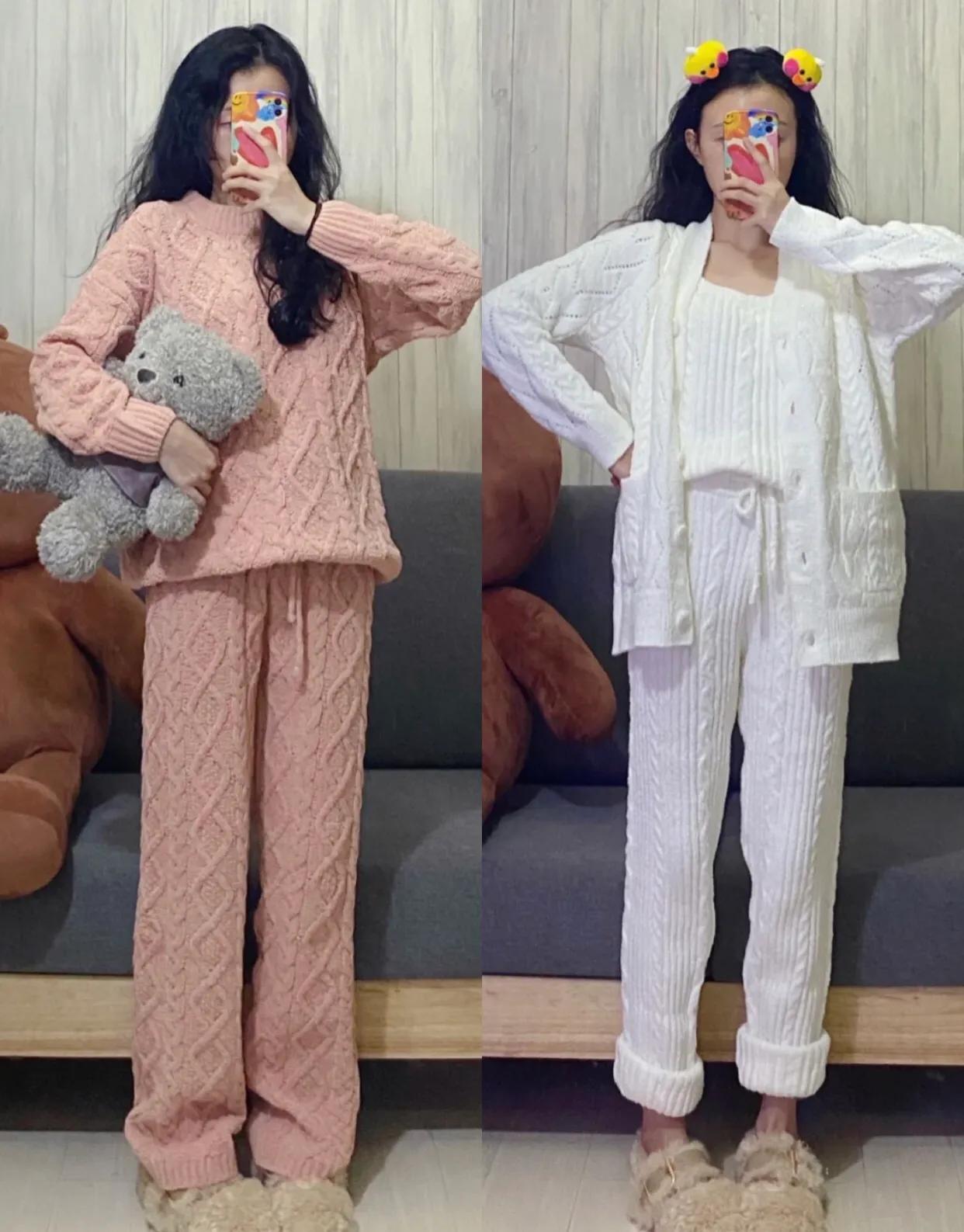 This set of dark blue lattice is also very French idyllic, and the sisters of the girl hanging will definitely be moved~
This simple line print pajamas, looking closely at SpongeBob SquarePants, I love it so much.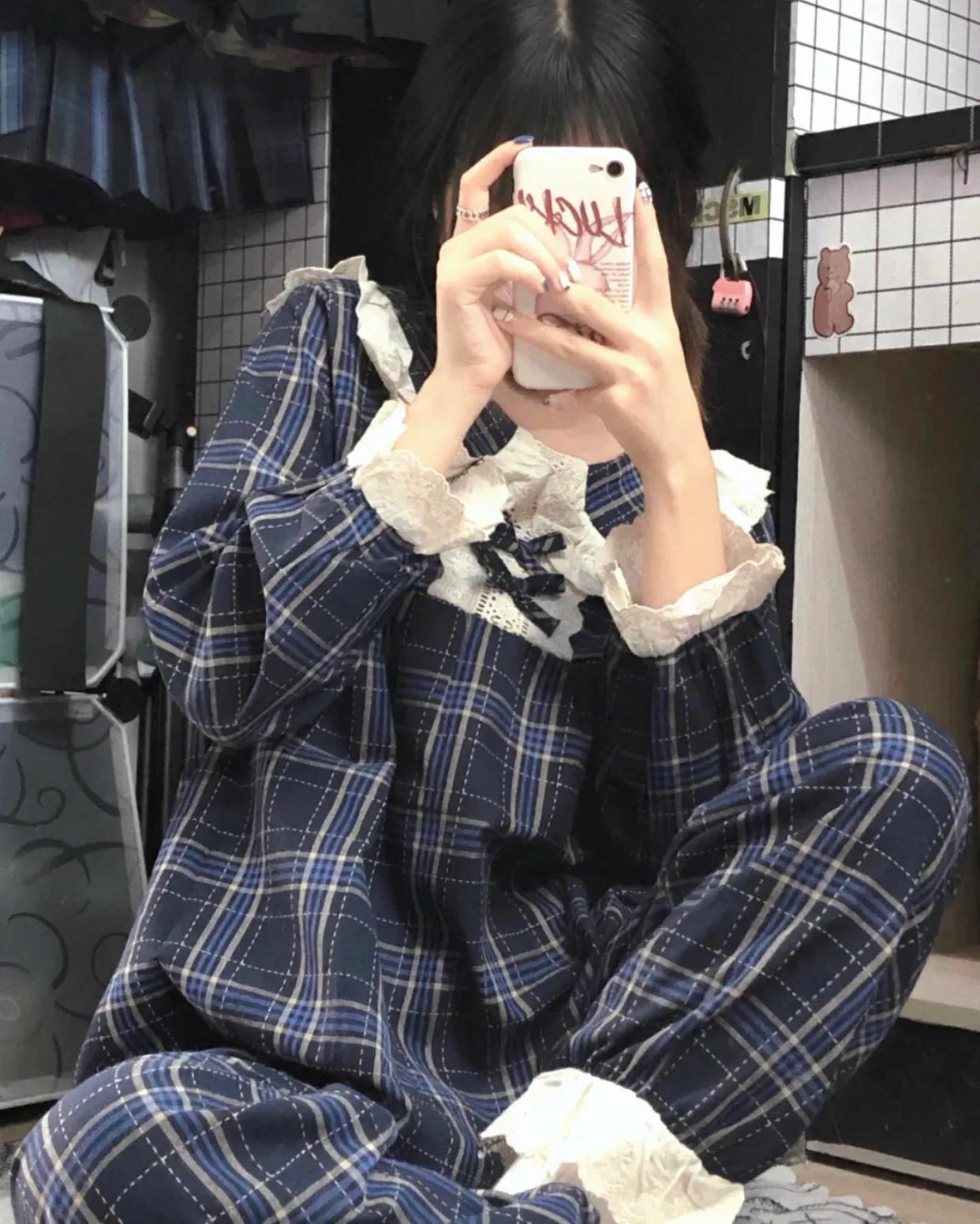 3. Light luxury lady style
The material comfort of satin silk is extremely high, and the silky feeling is like eating Dove chocolate haha~
The low-saturation blue and white color scheme is clean and high-class, and this style of loungewear always reminds me of the rich lady who pays attention to gold in Korean dramas.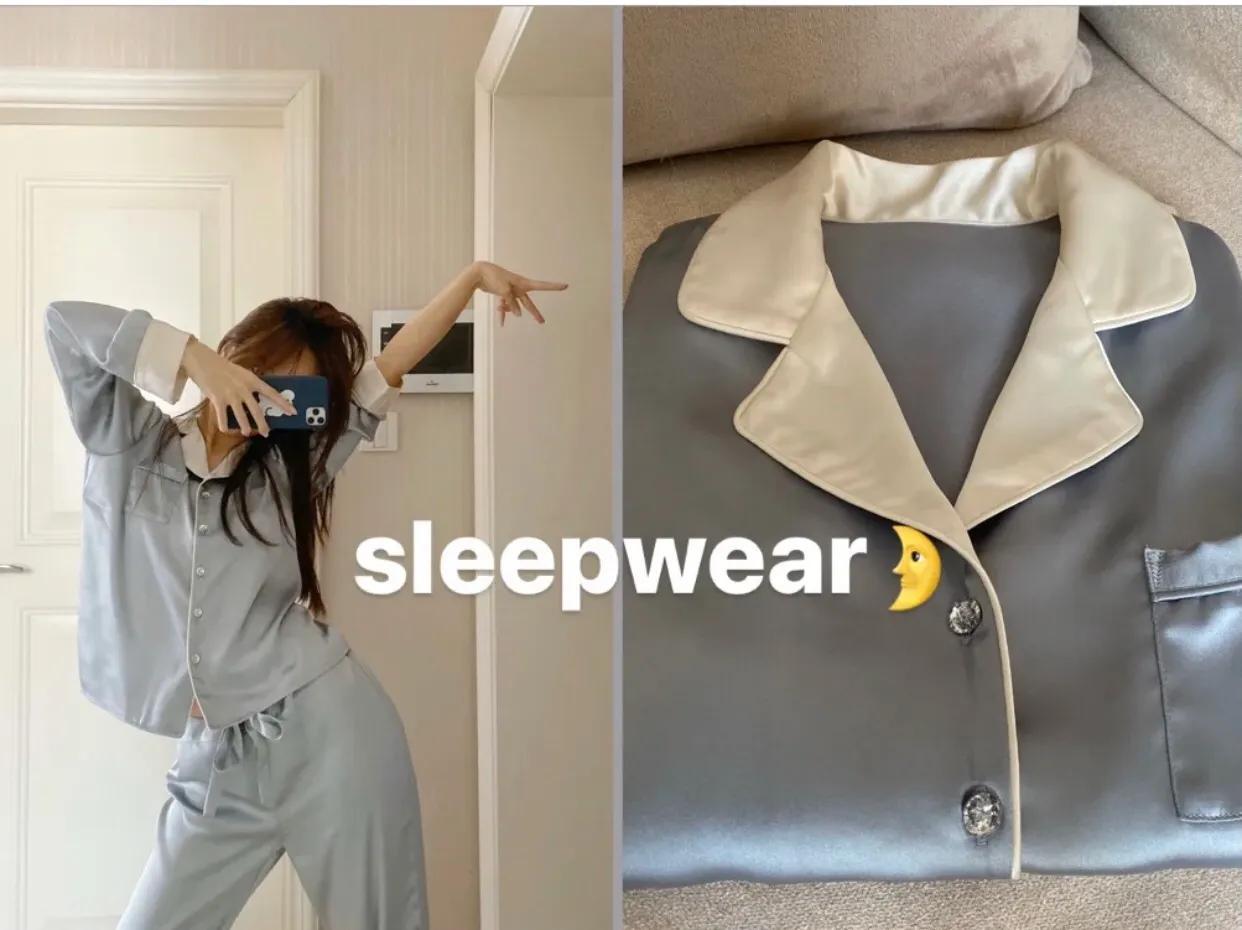 The champagne beige and black-trimmed style is very basic and classic.
4. Simple and warm air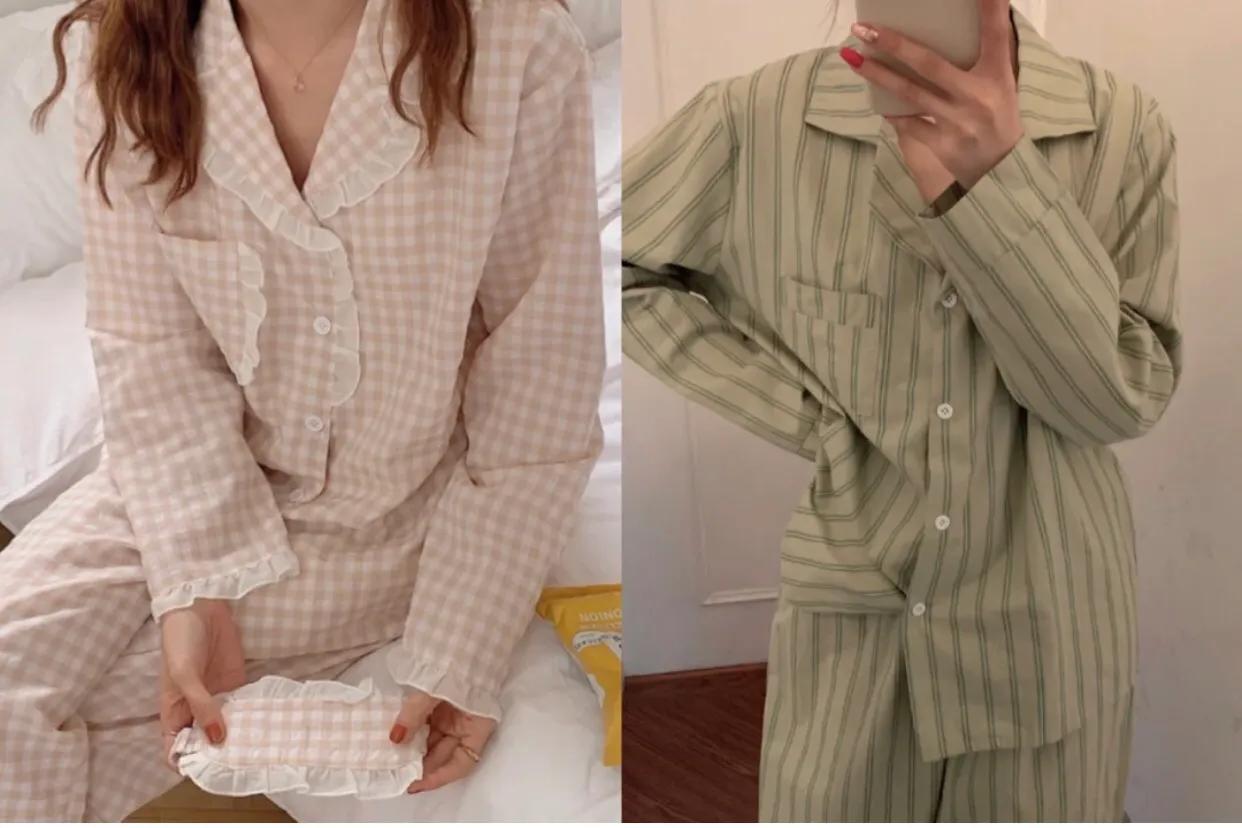 Soft and sticky loungewear is not only cartoon style, this small fragrant style is more suitable for intellectual young ladies and sisters to keep warm and elegant at the same time.
Warm cotton love home clothes, red and white color matching, classic and festive. It feels like it's going to be my mom's favorite style haha!