eye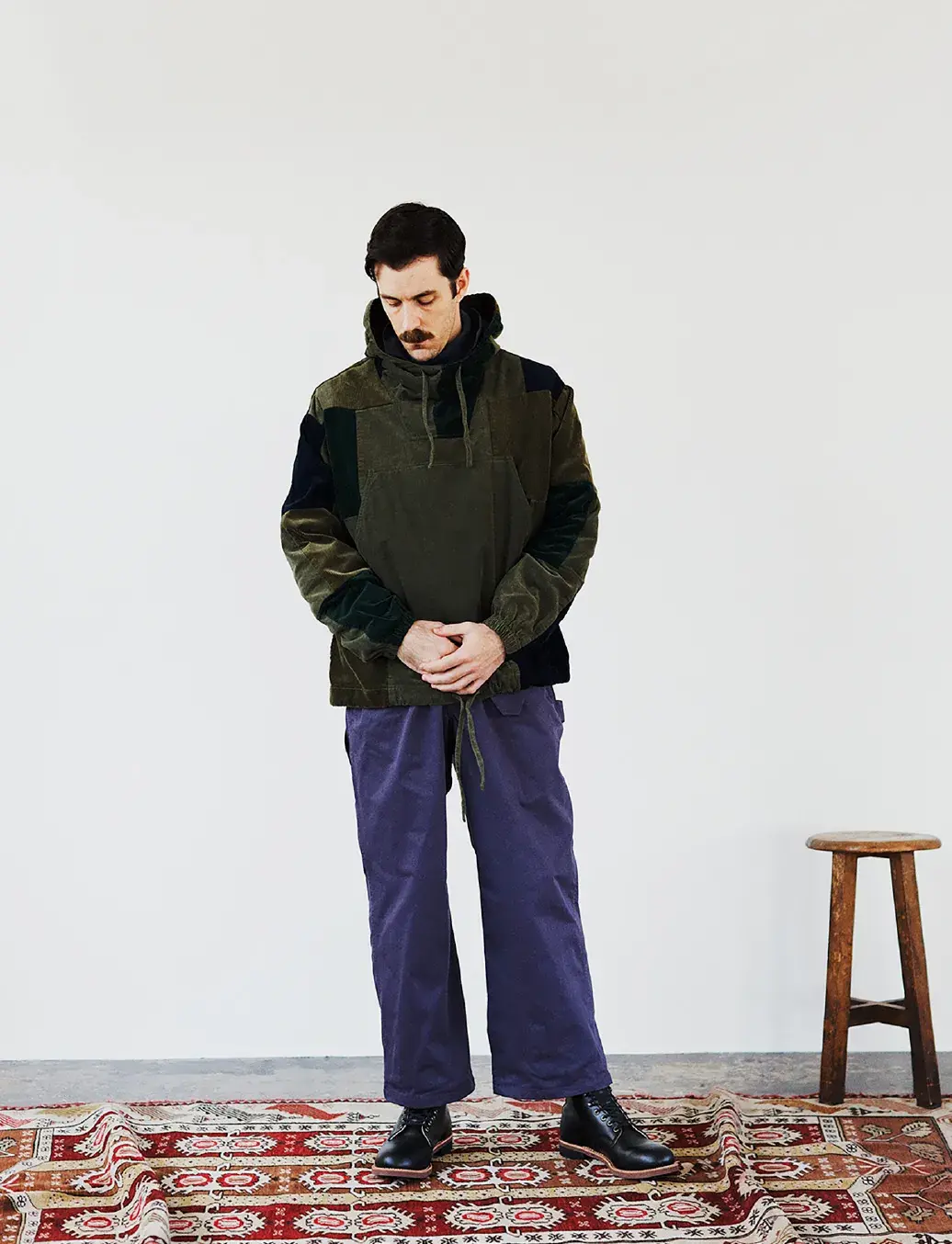 Seeing that September is coming, major brands have successively released the 2020 fall/winter new series Lookbook, in order to welcome a new round of "retaliatory consumption".
Even if the hot weather has not yet ended, I believe that it will not hinder the hearts of fashionistas. Today, I will bring you several new autumn and winter catalogs of different styles to help you lock in your heart's water items in advance, chop fast, ruthless, and accurate!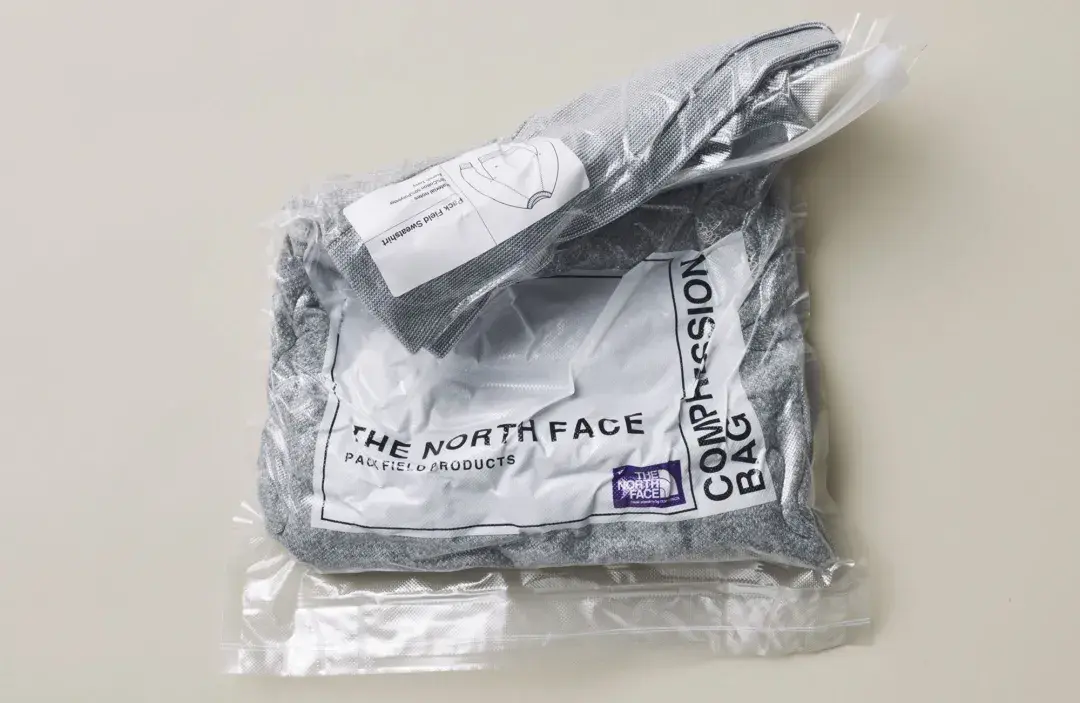 Uniqlo U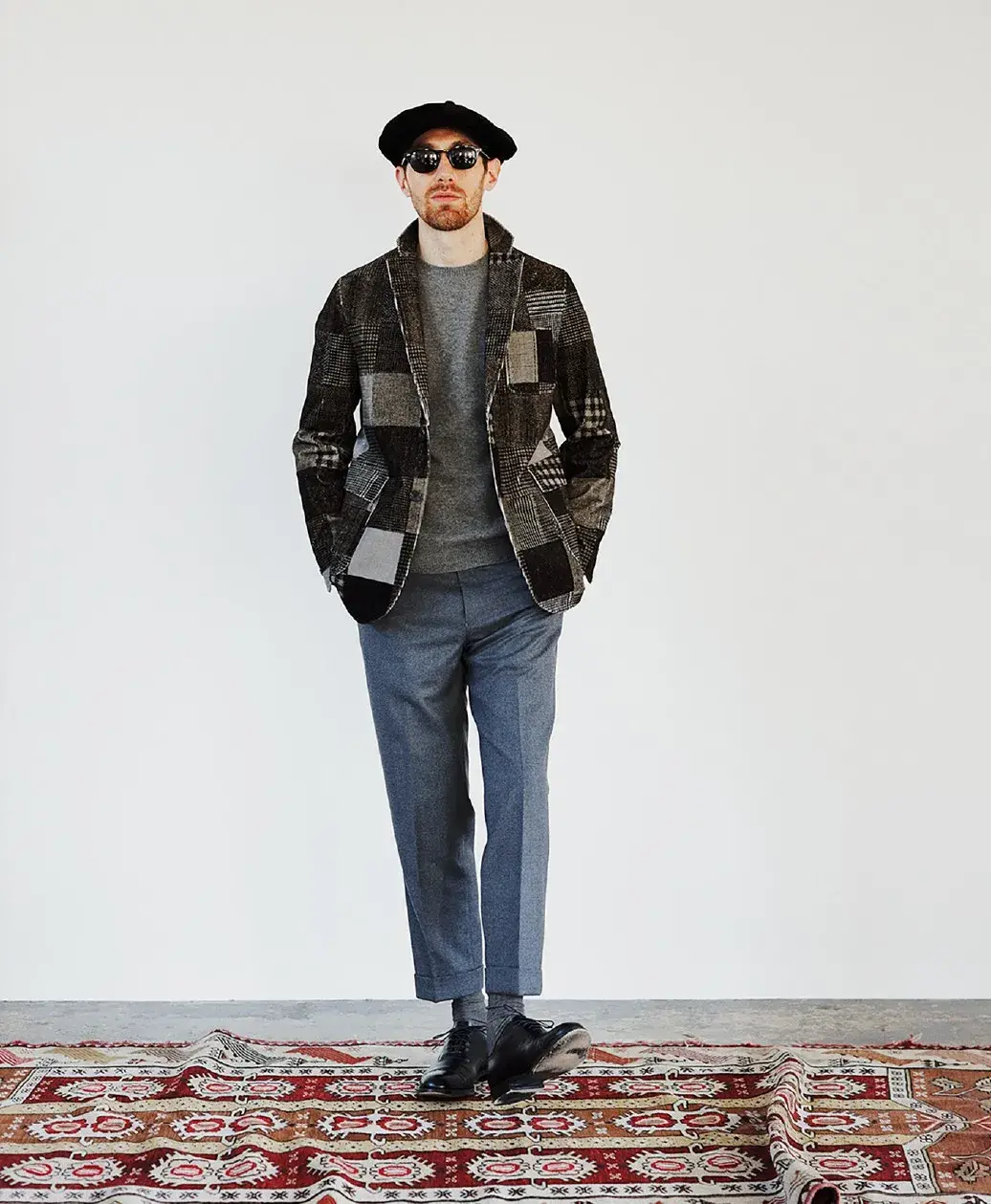 Admittedly, compared to Uniqlo, by well-known designers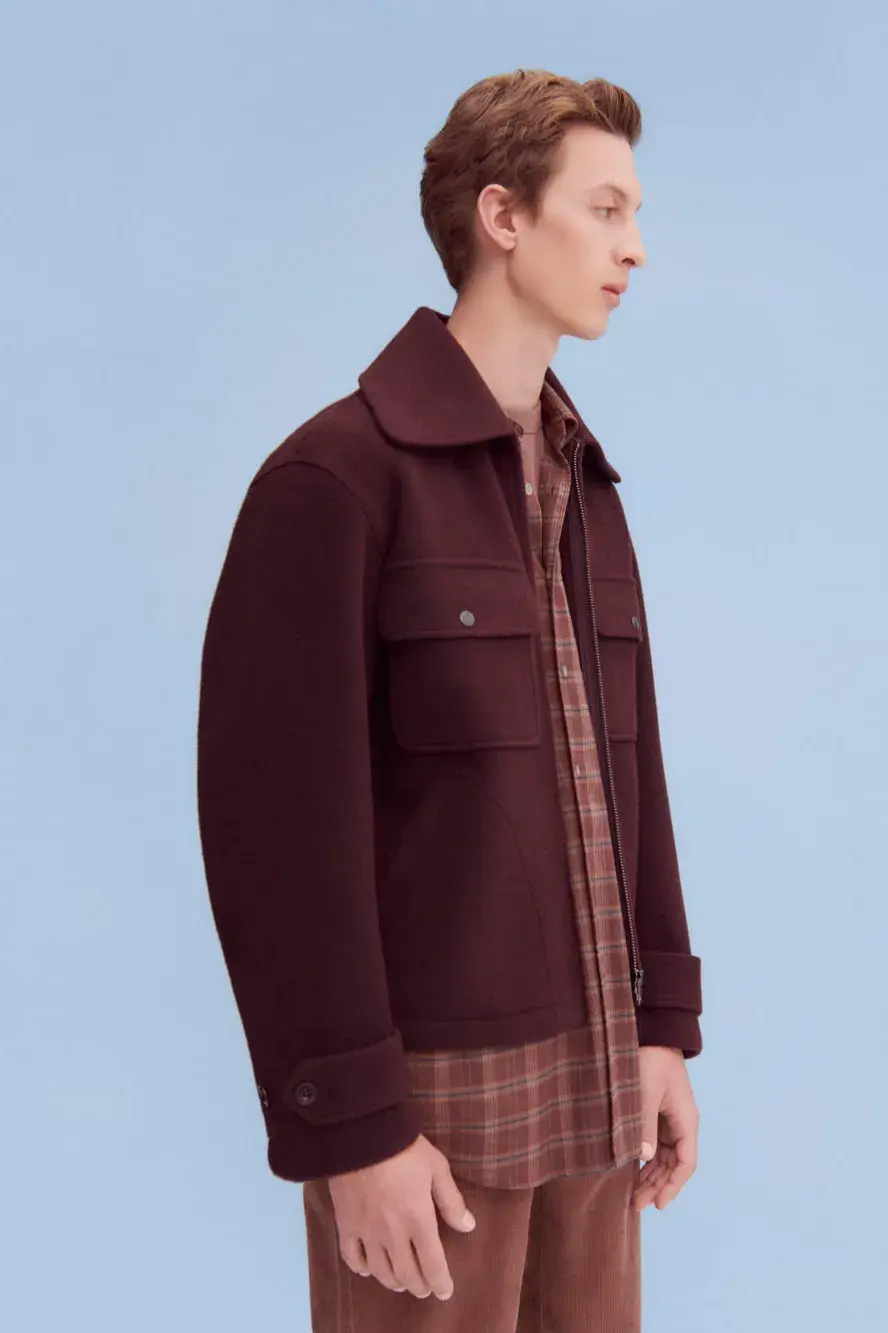 Christophe Lemaire
Blessed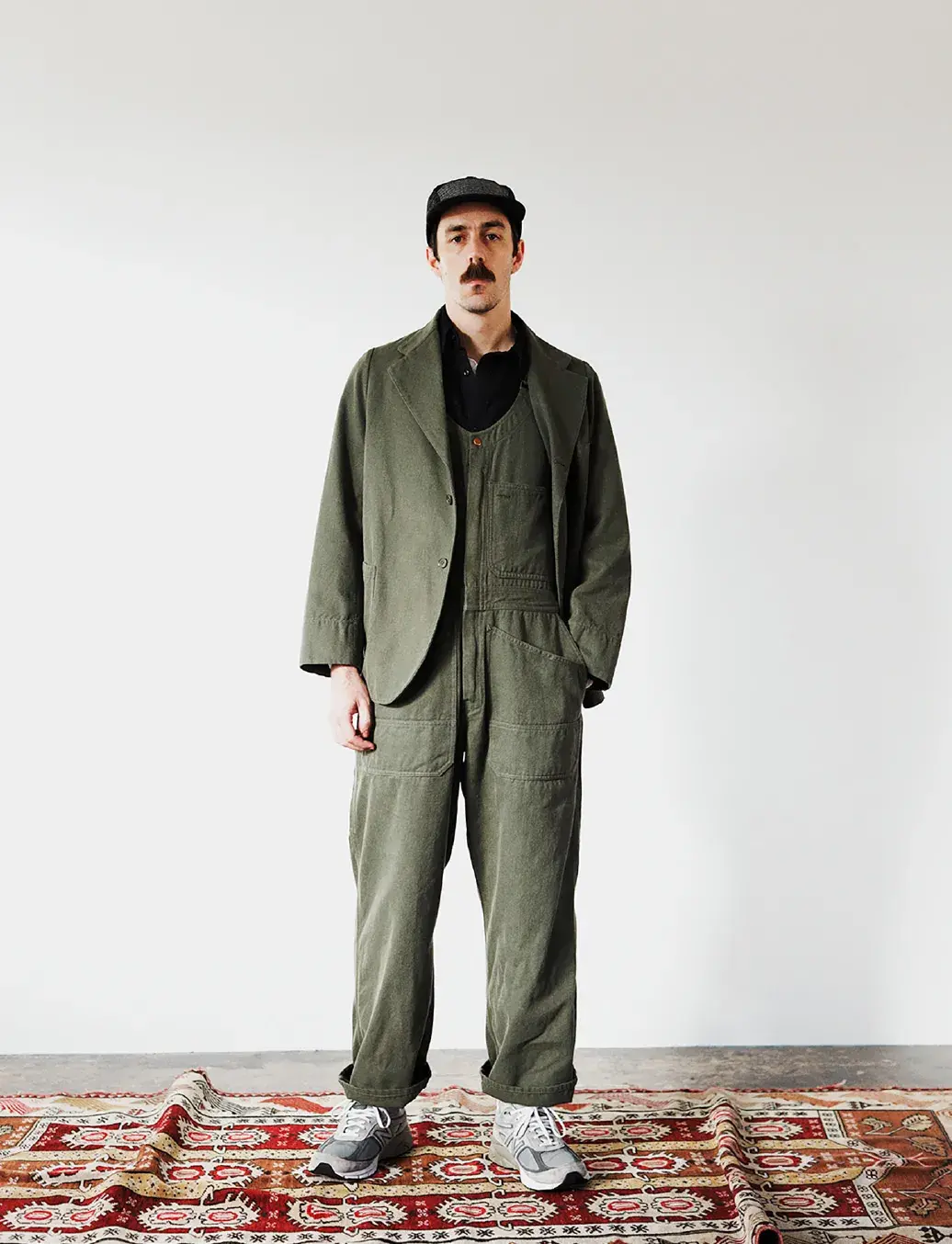 Every time a new product is launched, it can cause more conversation.
Uniqlo U design team led by Christophe Lemaire
In addition to its own halo, of course, Christophe maintains the Lifewear design concept while injecting the basic model with the fashion and sophistication that is lacking in the same price range, and thus successfully reversing the public's traditional impression of the basic model.
To some extent, its influence and significance have long since transcended the so-called series of cooperation.
This time ushered in the 9th season of Uniqlo U, still from
Stylish silhouette
and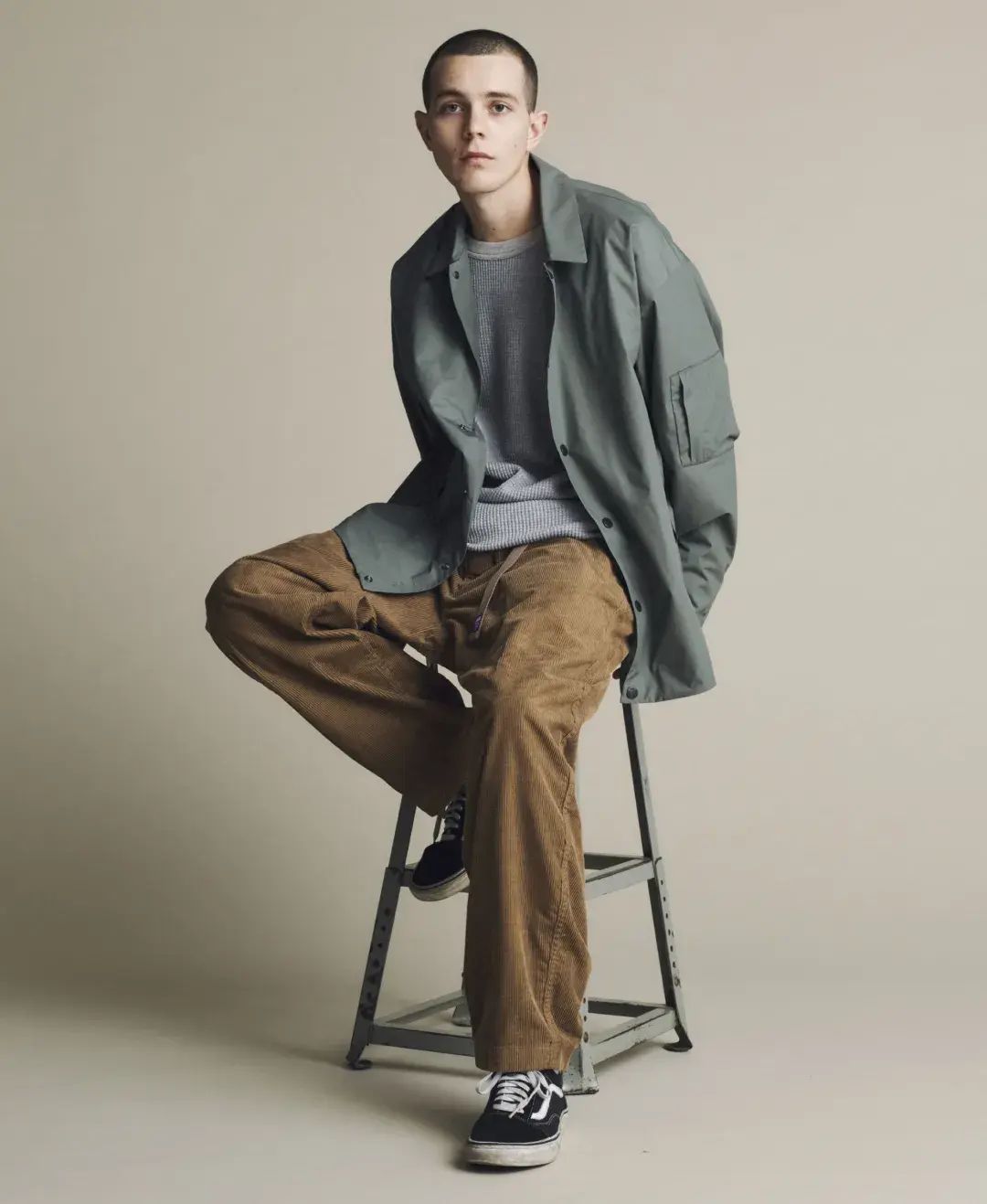 Neutral tones
Two major aspects in the design of new products in autumn and winter 2020.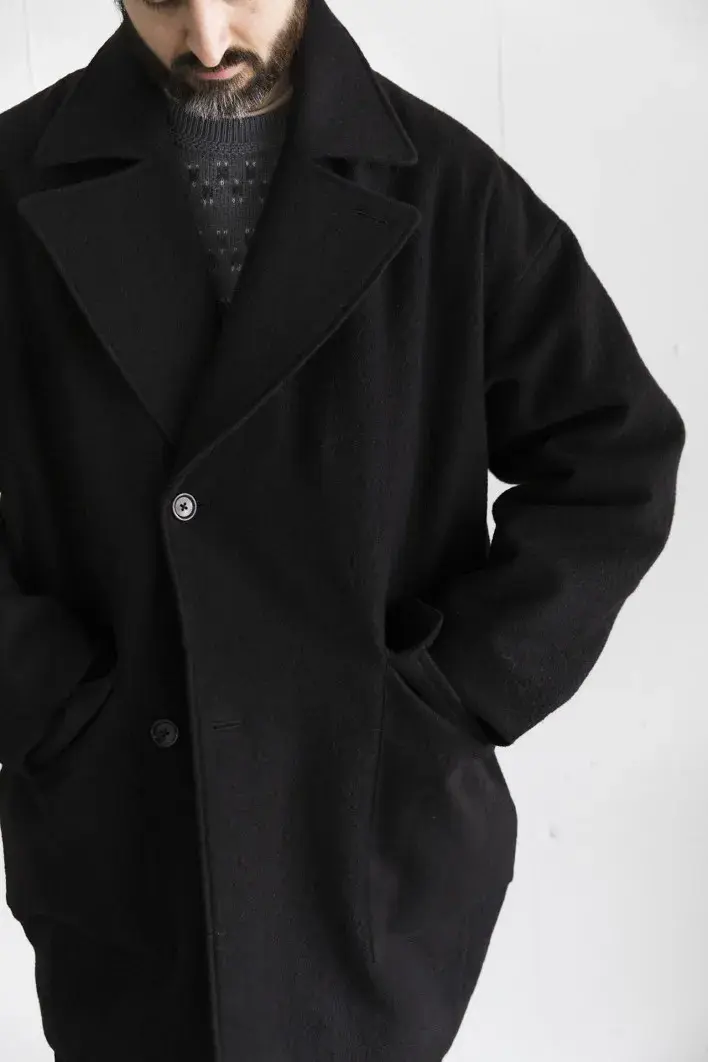 Uniqlo U AW20
Included in this season
There are 39 men's items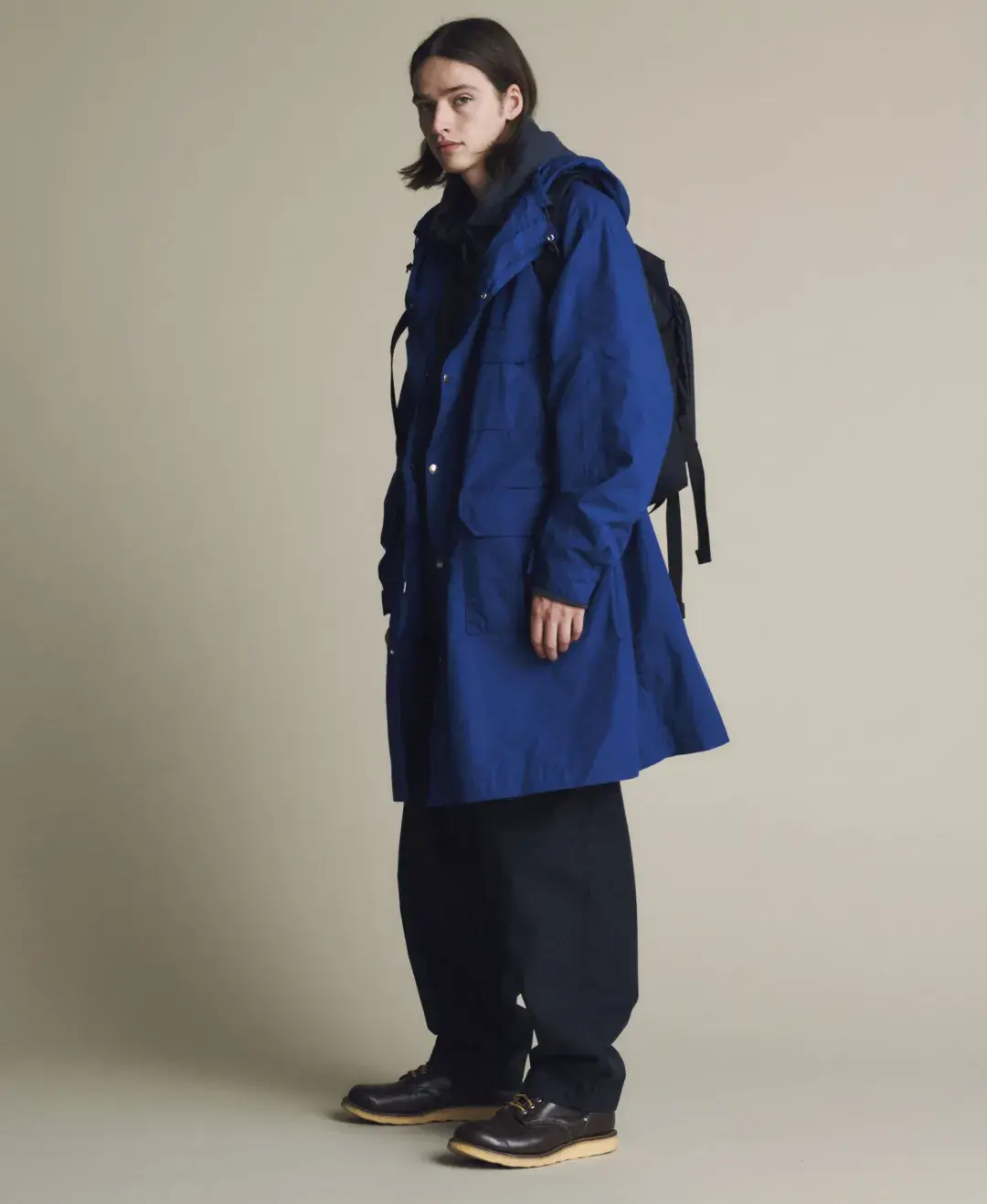 , mainly adopted
corduroy
、
Shake fleece
Wool blend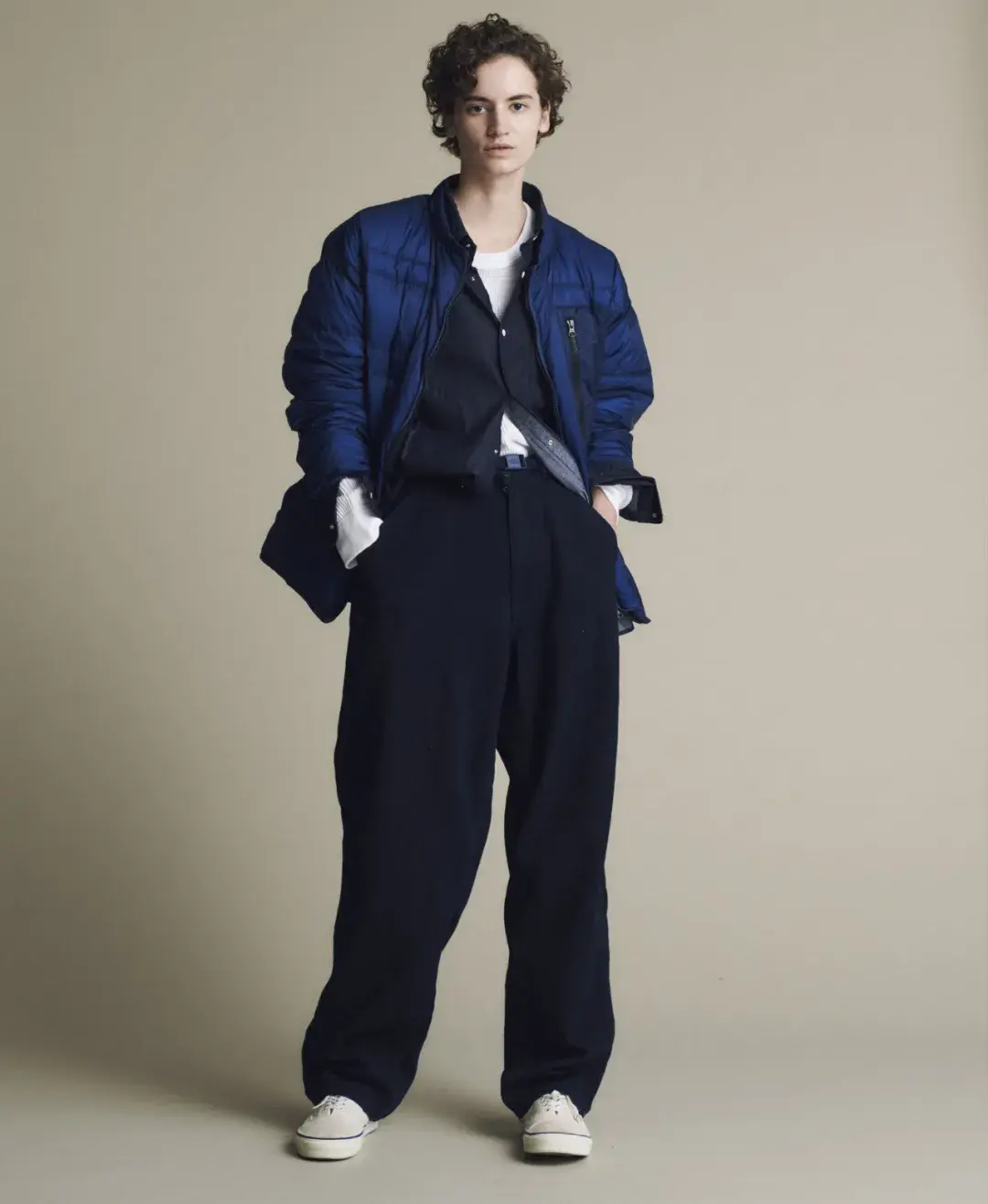 Equivalently cold fabric.
Although the color scheme is not very much, it is warm
Earth tones
and
Bordeaux red
Dark orange
Lotus root powder
blue
and other tones, enough to brighten the quiet autumn and winter styling atmosphere.
From the Lookbook, Leo personally recommends this season in terms of heavy items
Windproof short coat
Sports suit
, in addition to being consistently comfortable
Loose fit
Outside, short coats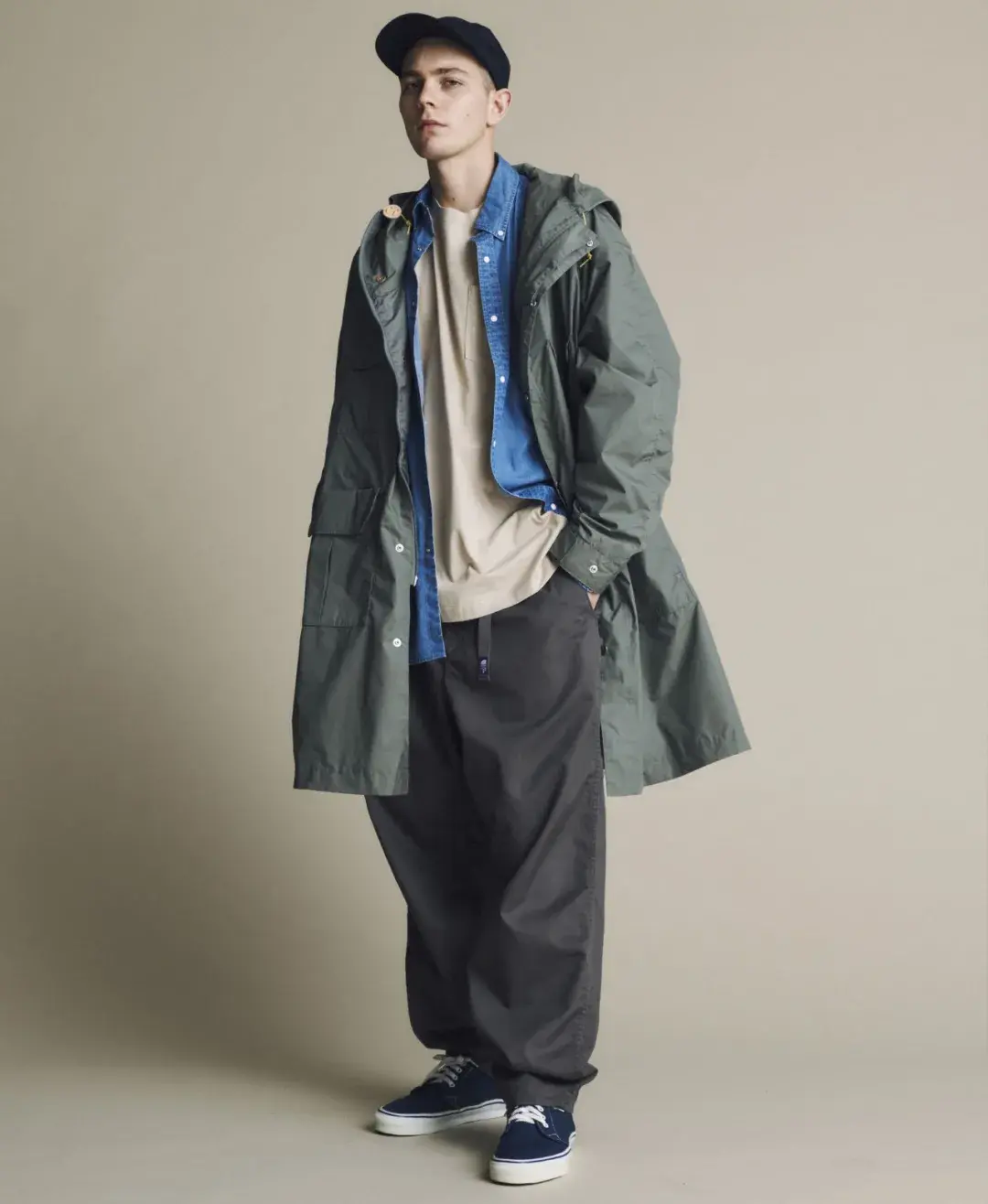 Windproof buckle with lapel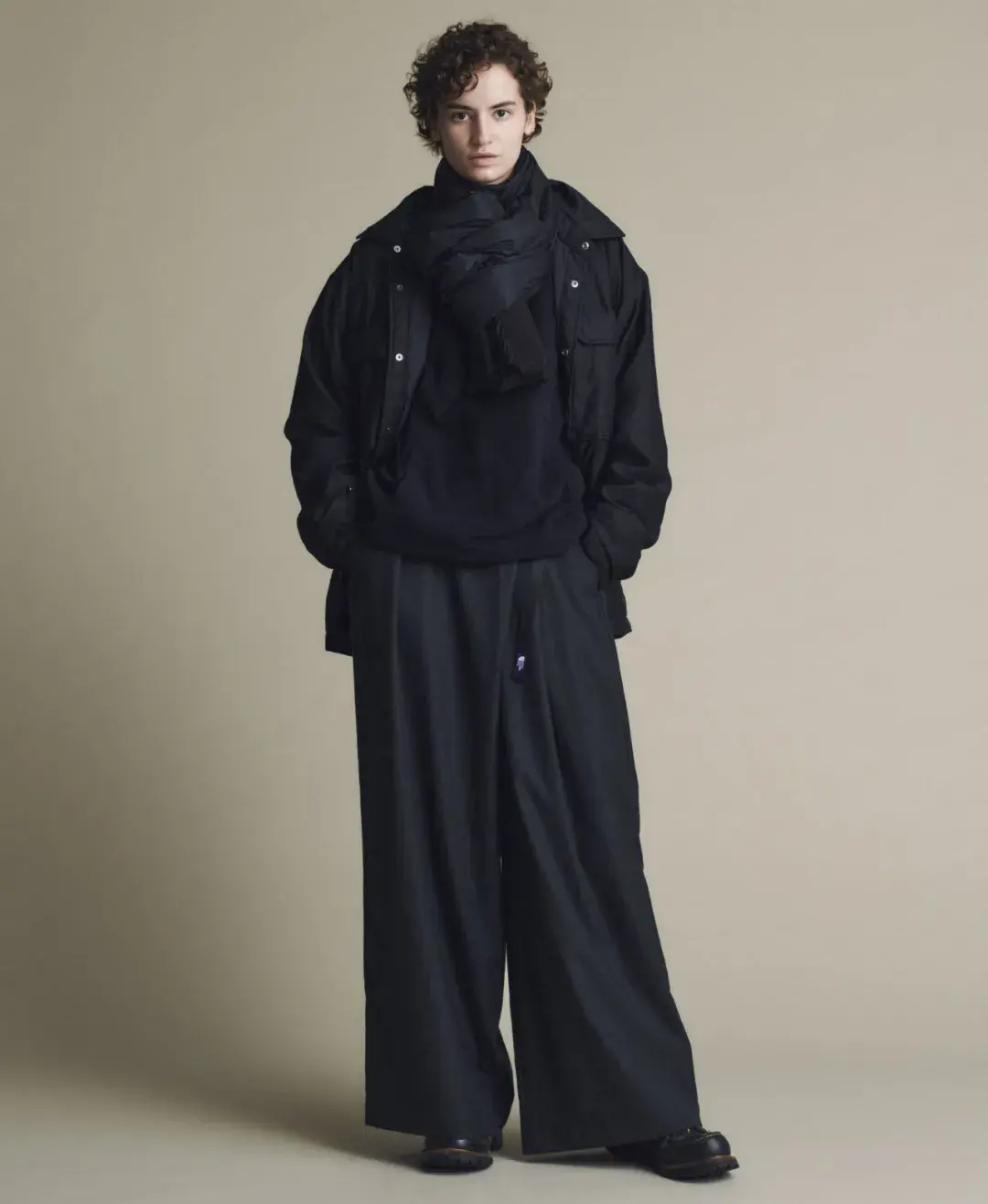 Design, sports suit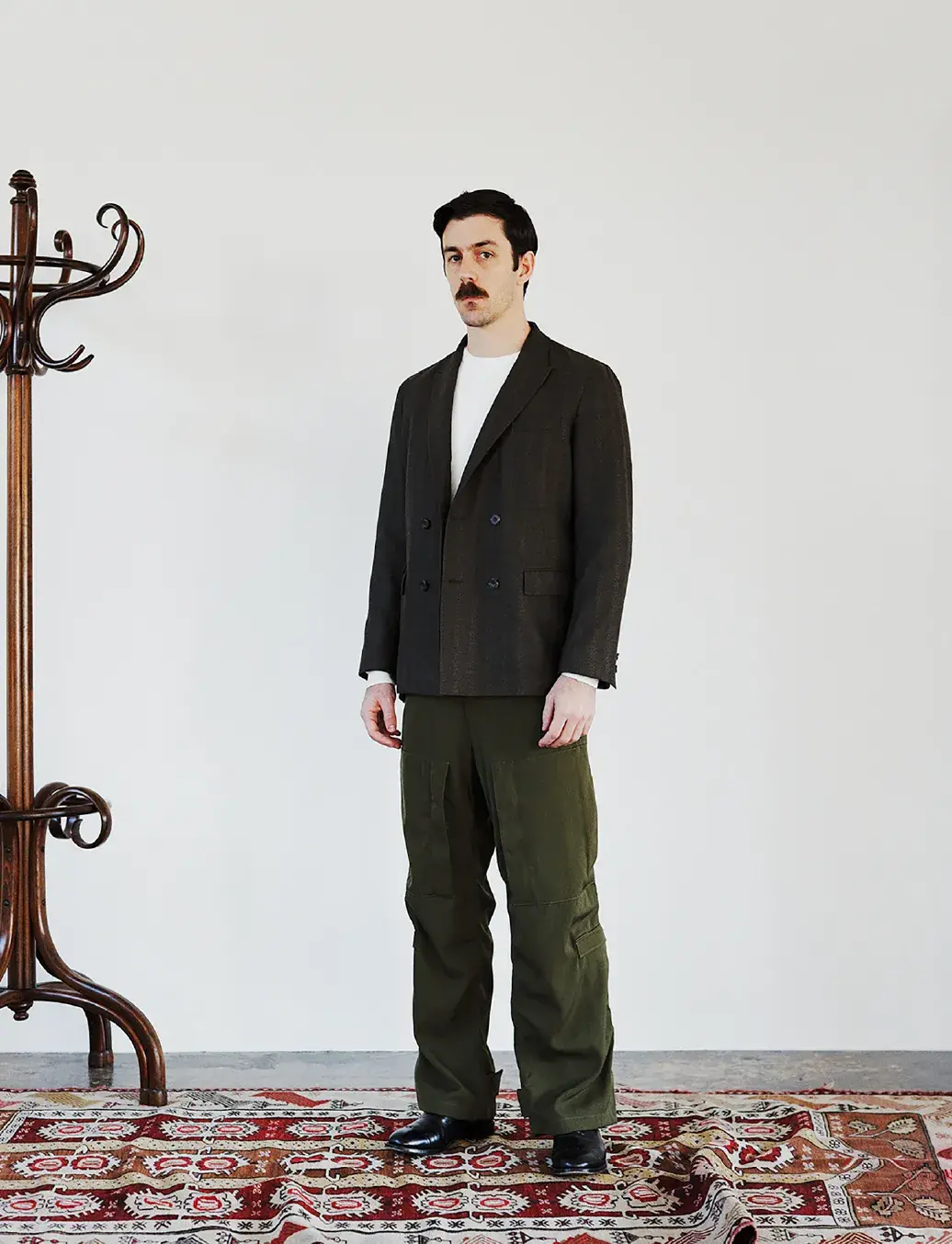 Prick the sense of substance
All remarkable.
via NOWRE
Secondly like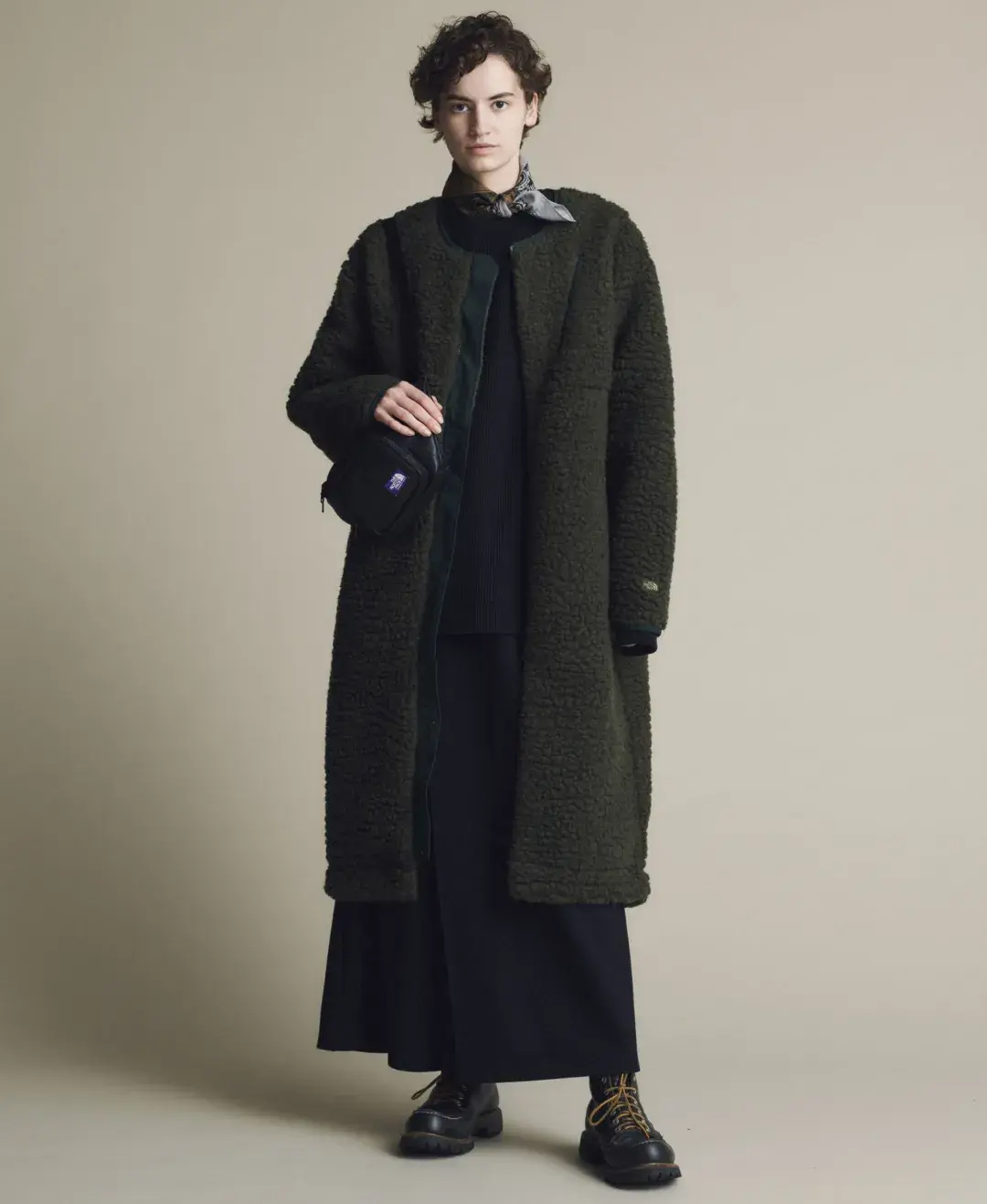 Light flannel loose plaid shirt in blue
, the unique line decor can distinguish other ordinary flannel shirts; whereas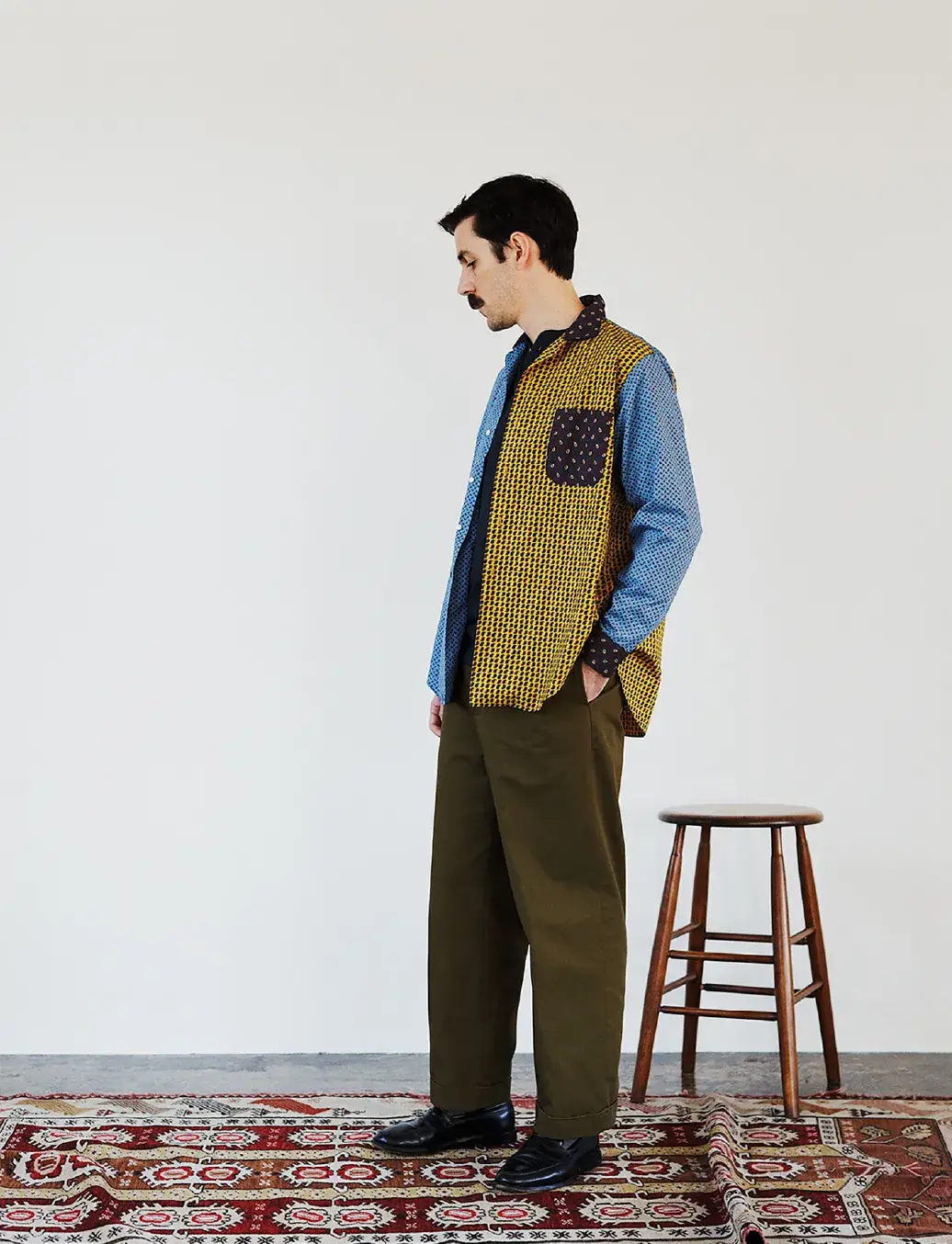 White casual straight-leg jeans
Versatile and easy to match, but easy to enhance the sense of shape with strong reflection.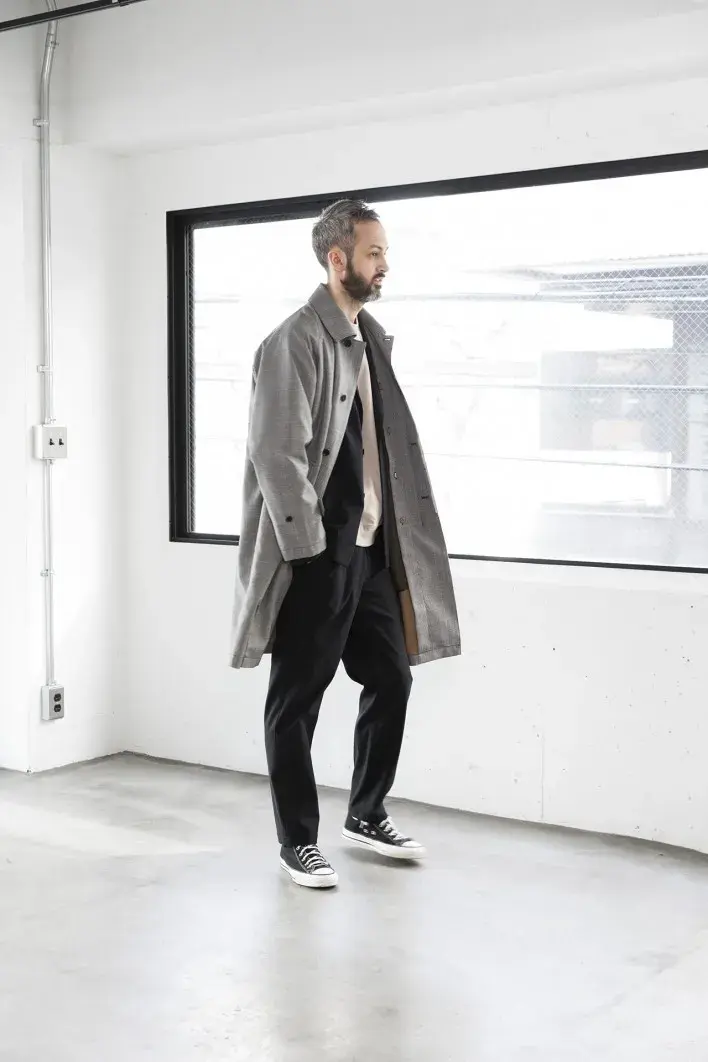 It is reported that the Uniqlo U 2020 fall/winter series will officially go on sale on September 18, and friends who like high-end basic models and value cost performance may wish to put it on the agenda.
In addition, UNIQLO recently announced the return of the +J collection in collaboration with legendary fashion designer Jil Sander, I don't know if you will choose +J or U series (children make choices… )?
BEAMS PLUS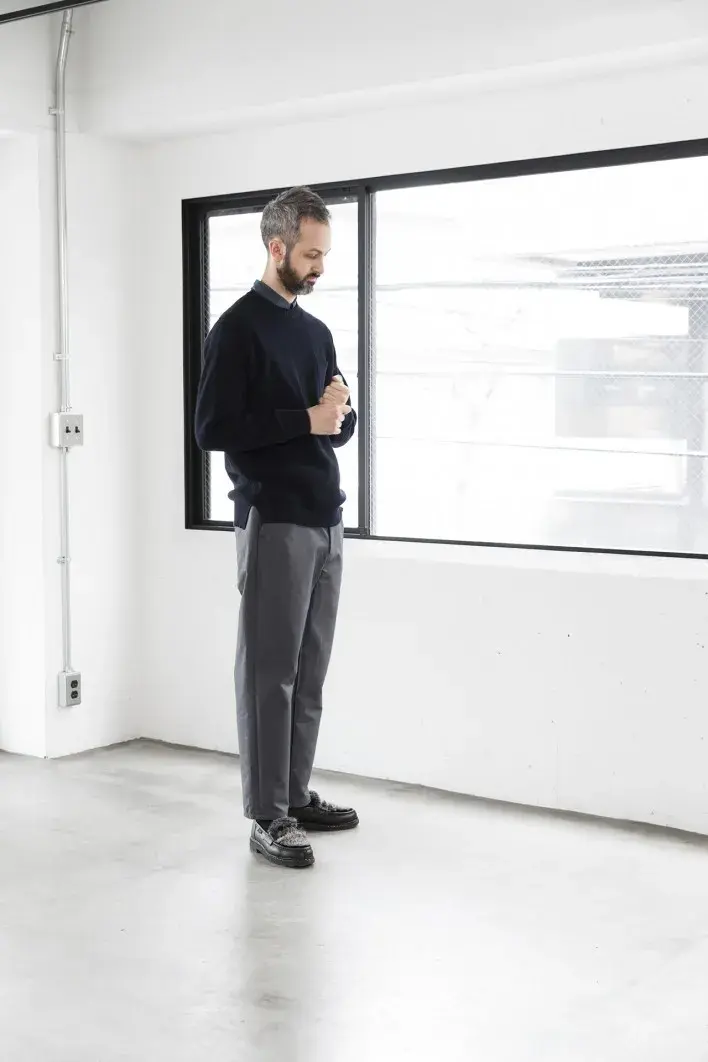 As we all know, it came out in 1999
As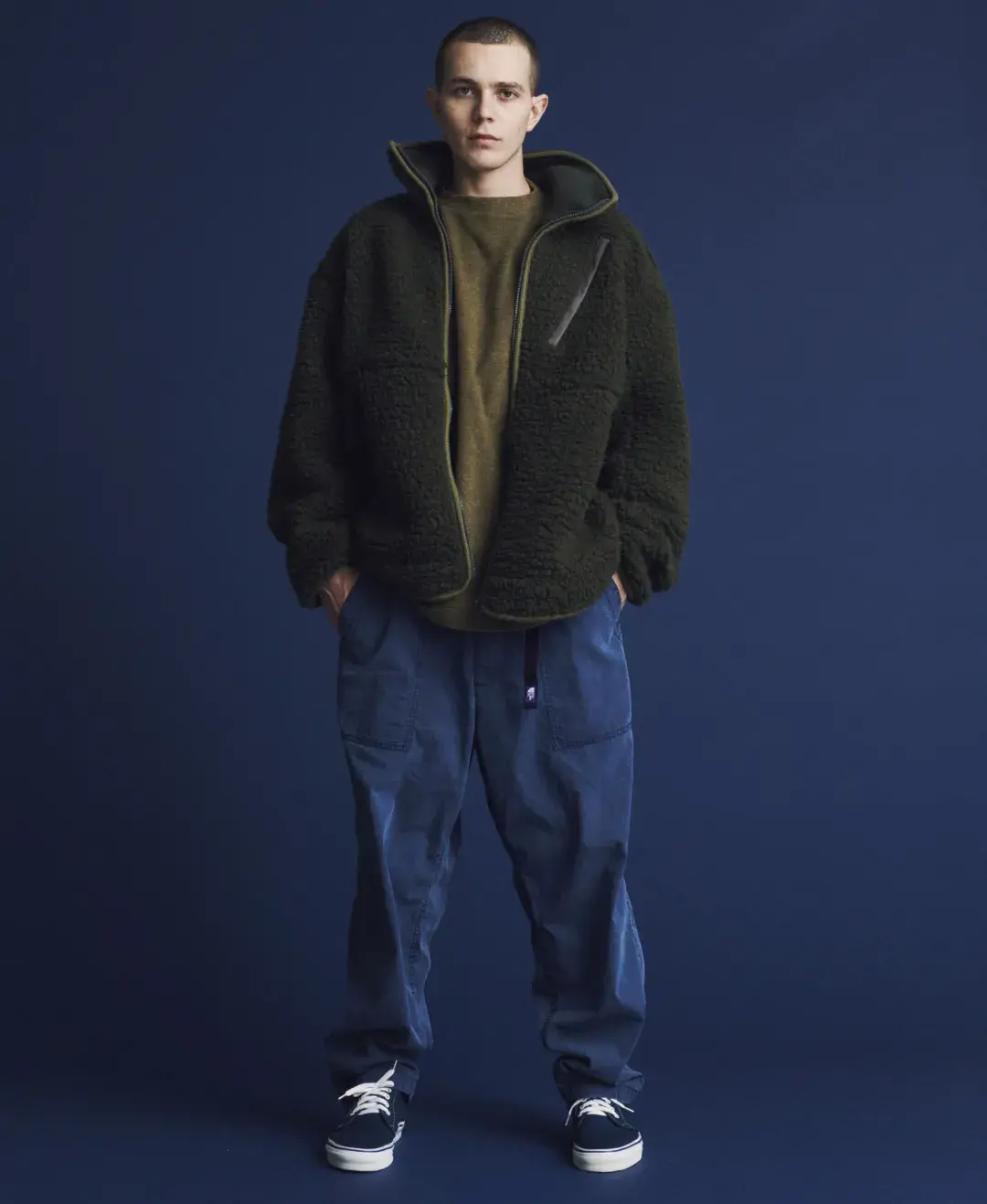 Ivy Style
One of the solid fans, quite good at depicting the American retro style of the "golden age" of the middle of the last century.
But different from simple and crude copy and restoration,
BEAMS PLUS prefers to incorporate thoughtful creative elements to create classic clothing that is in line with the aesthetics of the times and truly belongs to the future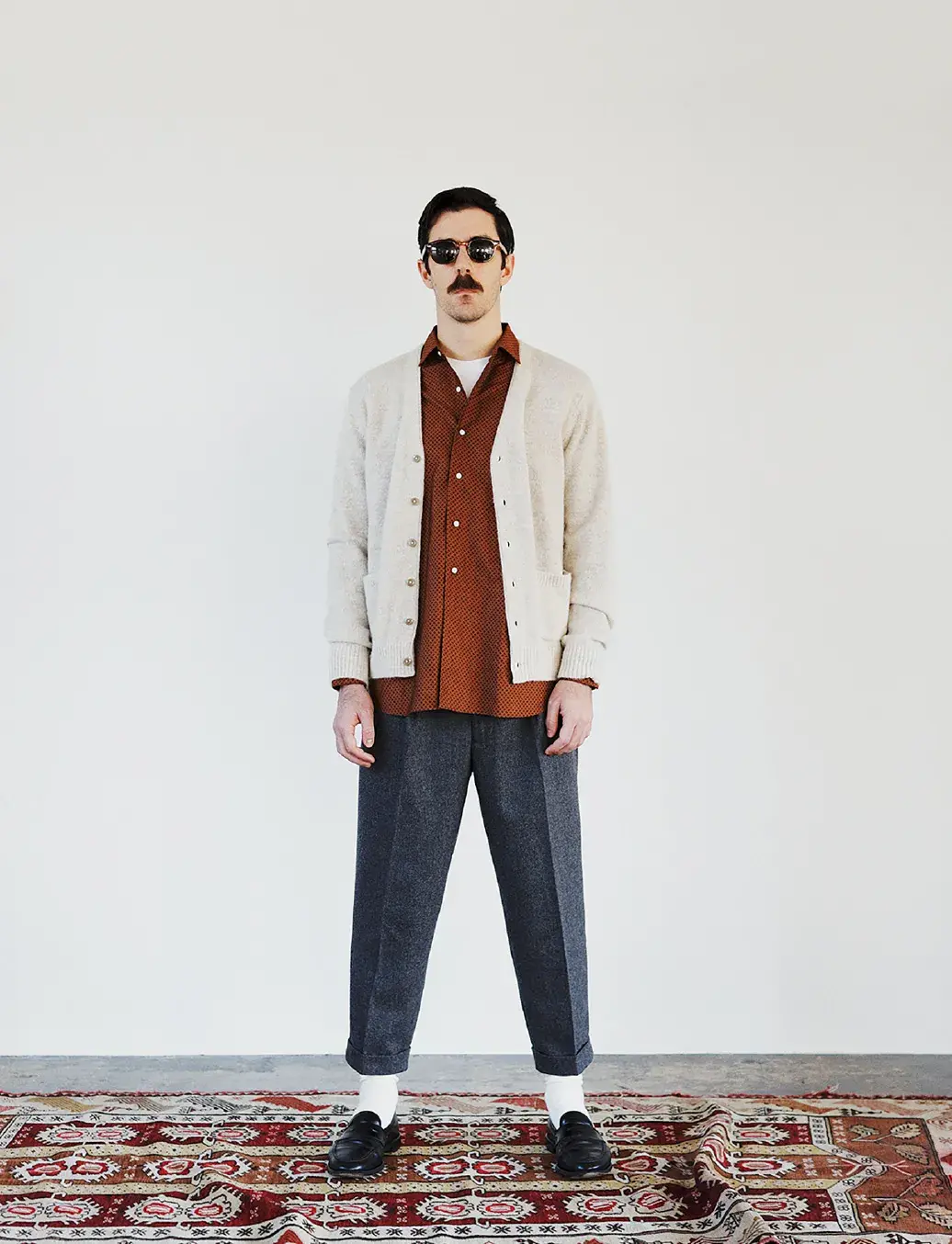 In the Fall/Winter 2020 collection, BEAMS PLUS continues the spring/summer of the previous season."
Swingman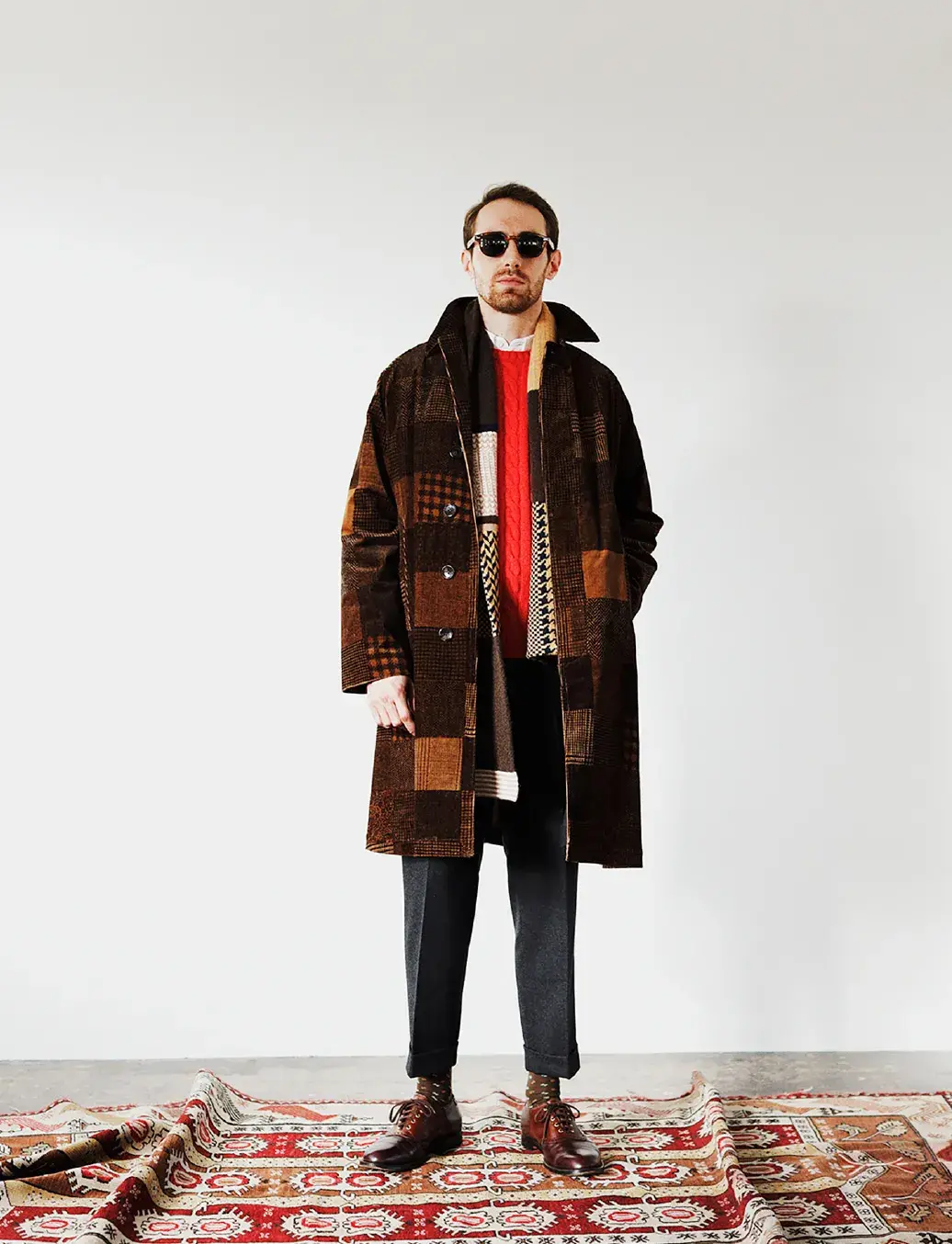 ", through
frock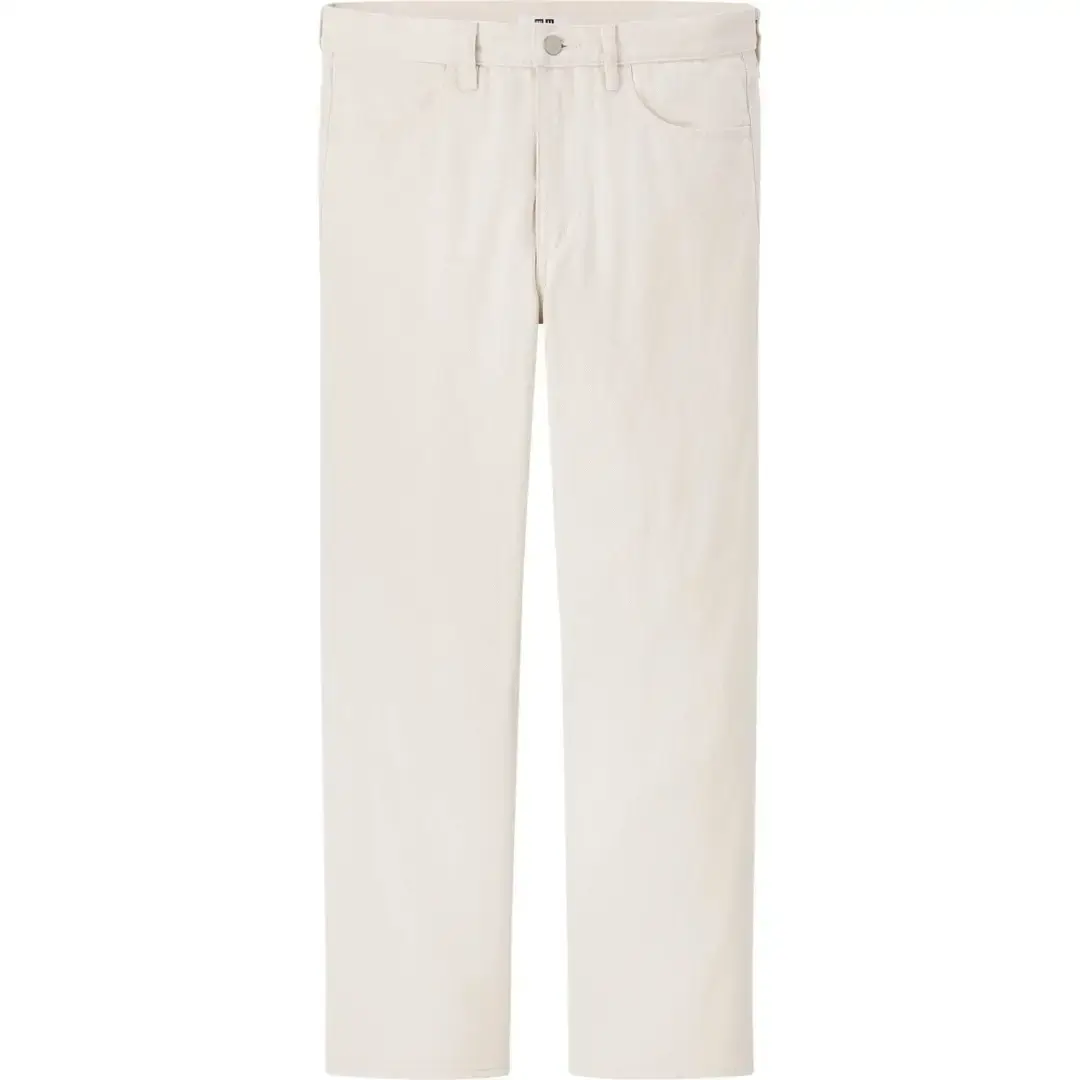 Uniform
Sports and leisure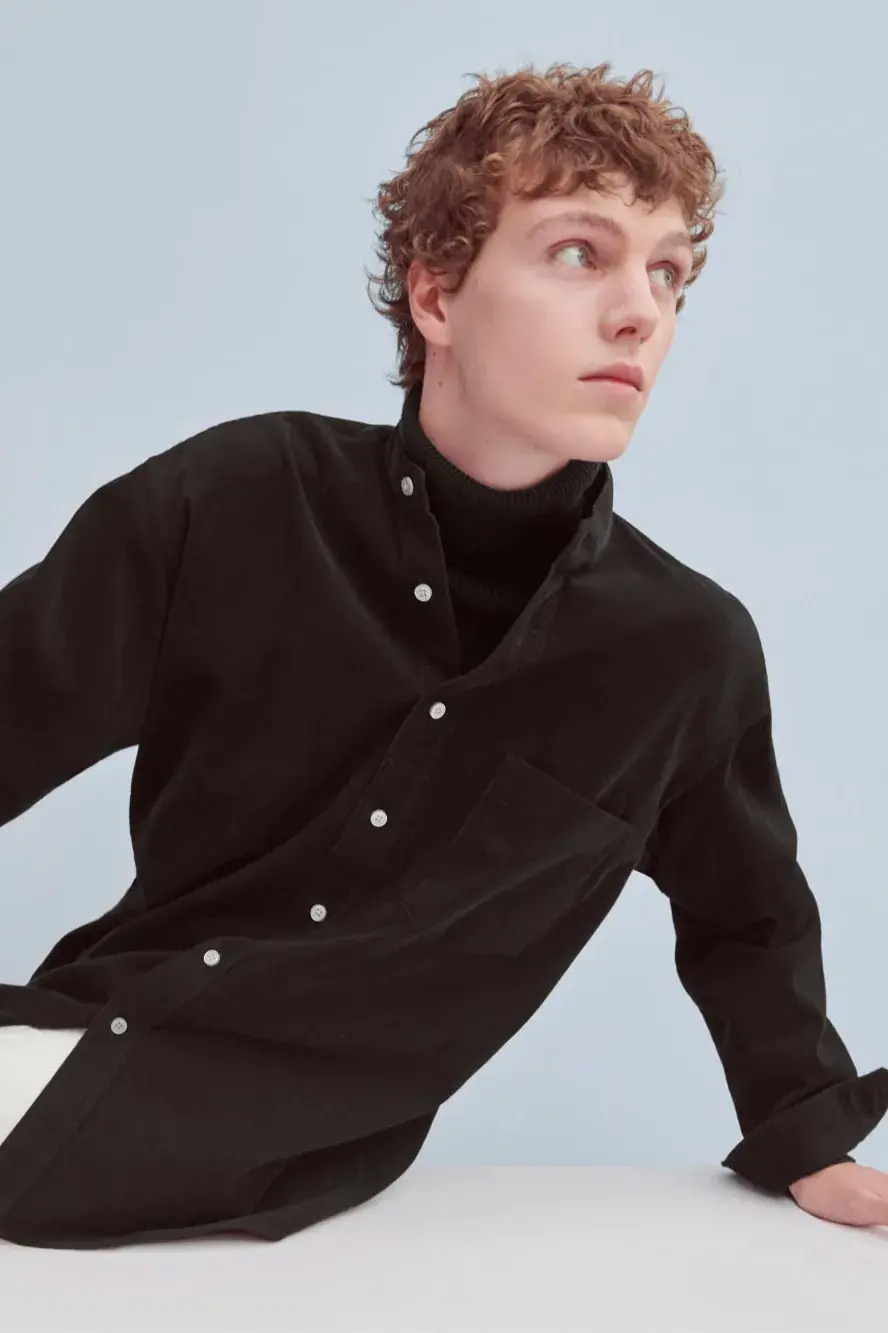 Gentleman
and other four aspects to explore the balance between classics and trends.
via BEAMS PLUS
There's nothing like the highlight of this season
Patchwork
(Patchwork design)
Corduroy & wool piece
, with more refined patterns, colors and materials collide, the texture of many classic clothes has been greatly improved.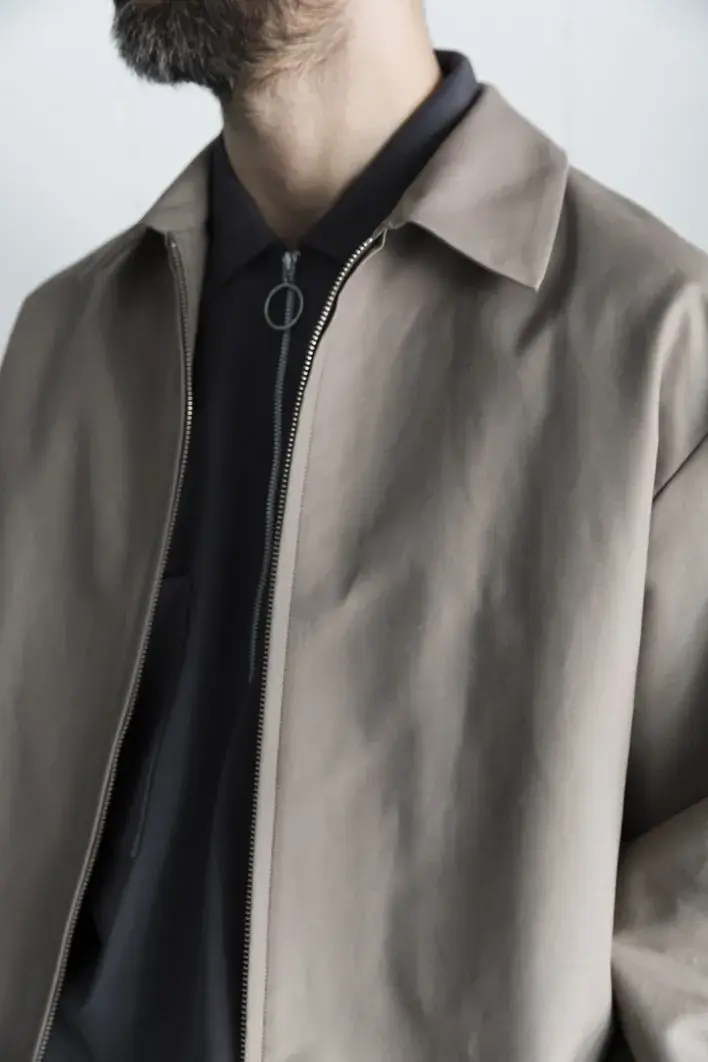 BEAMS PLUS AW20
It is said to be inspired by Ivy League schools
Preppy
What students often wear
Patchwork suit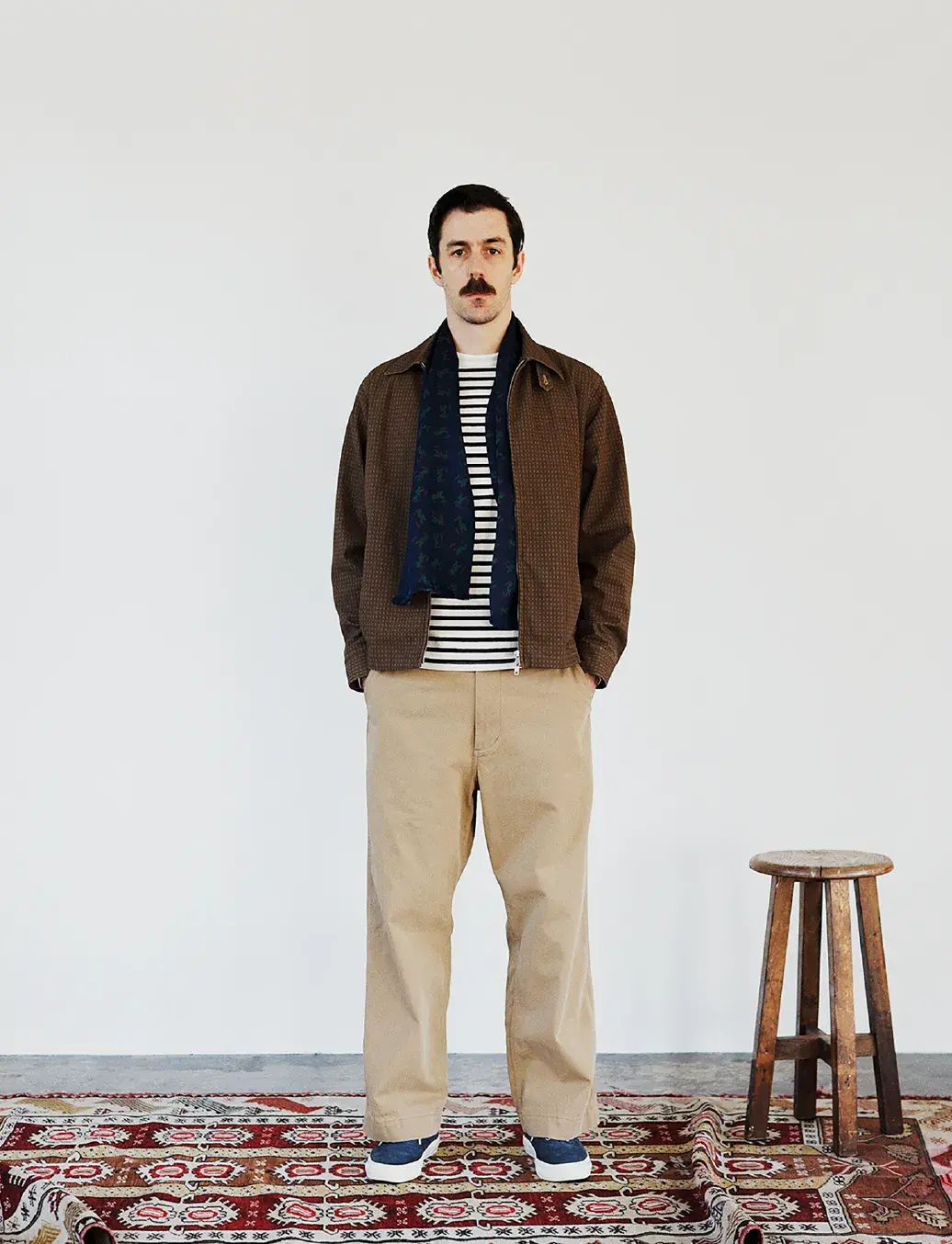 , the whole piece was tailored from different suit fabrics, which also became a style symbol of the time.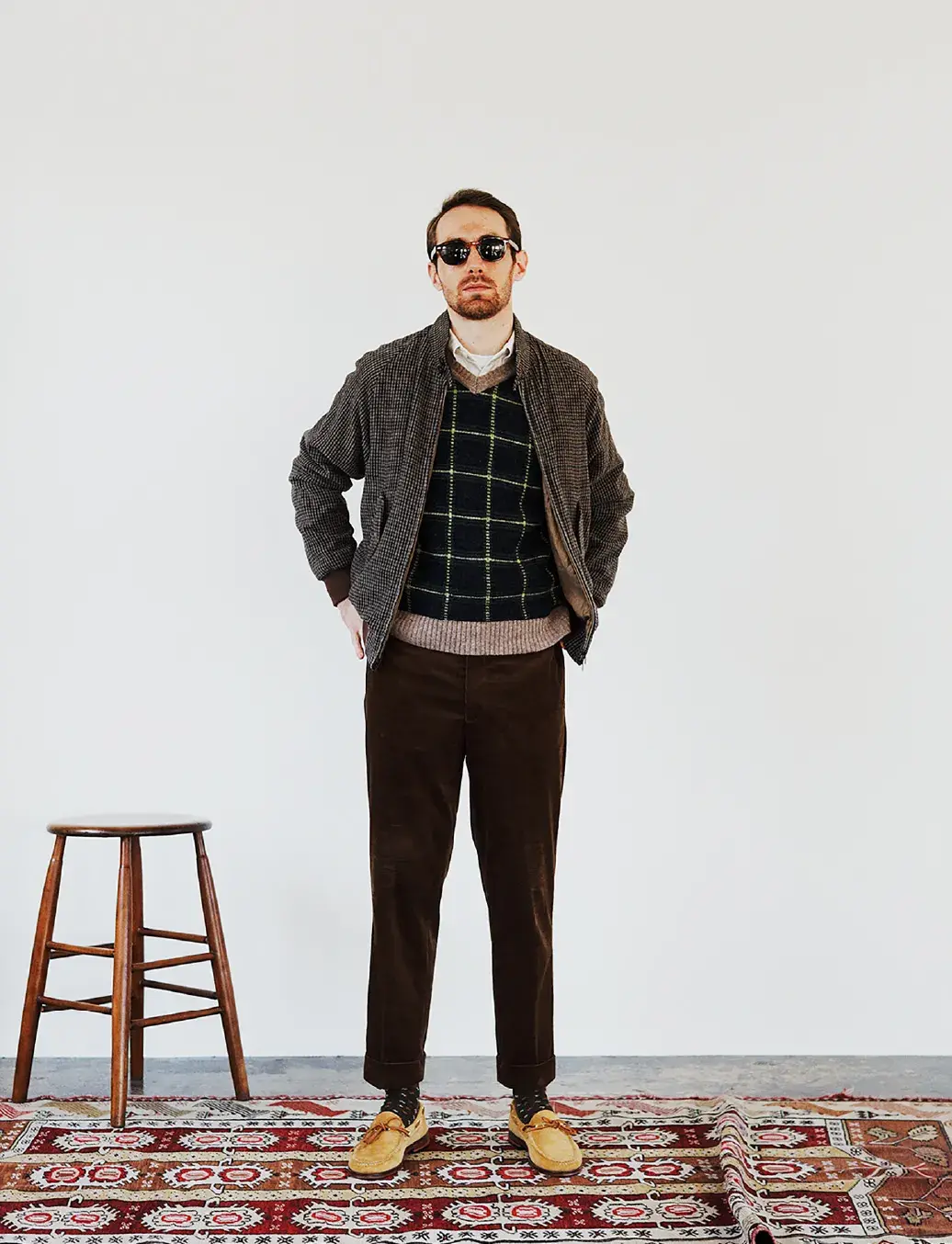 In addition to breakthroughs in fit and tailoring, the theme is also implemented in terms of materials.
Both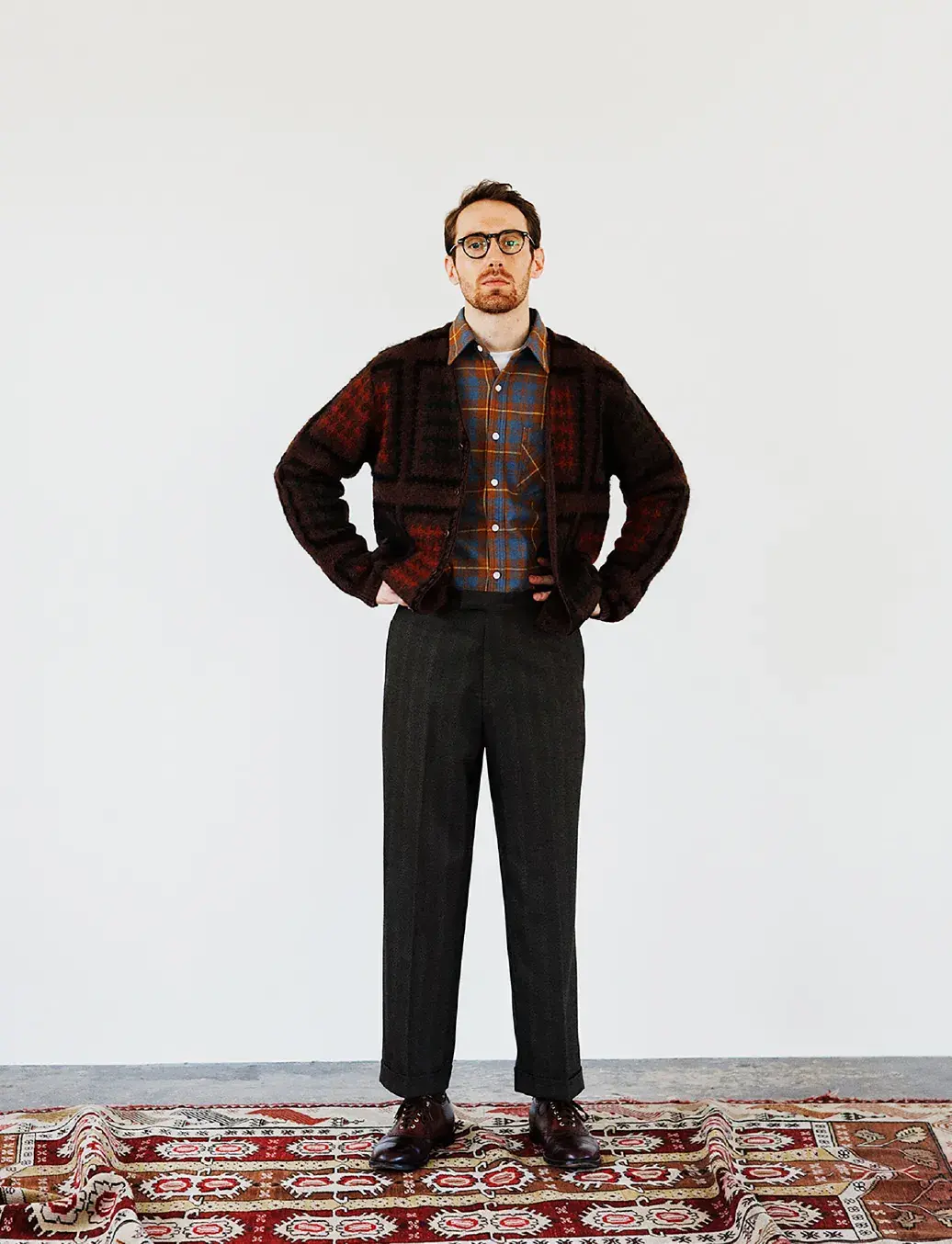 Puffer Jakcet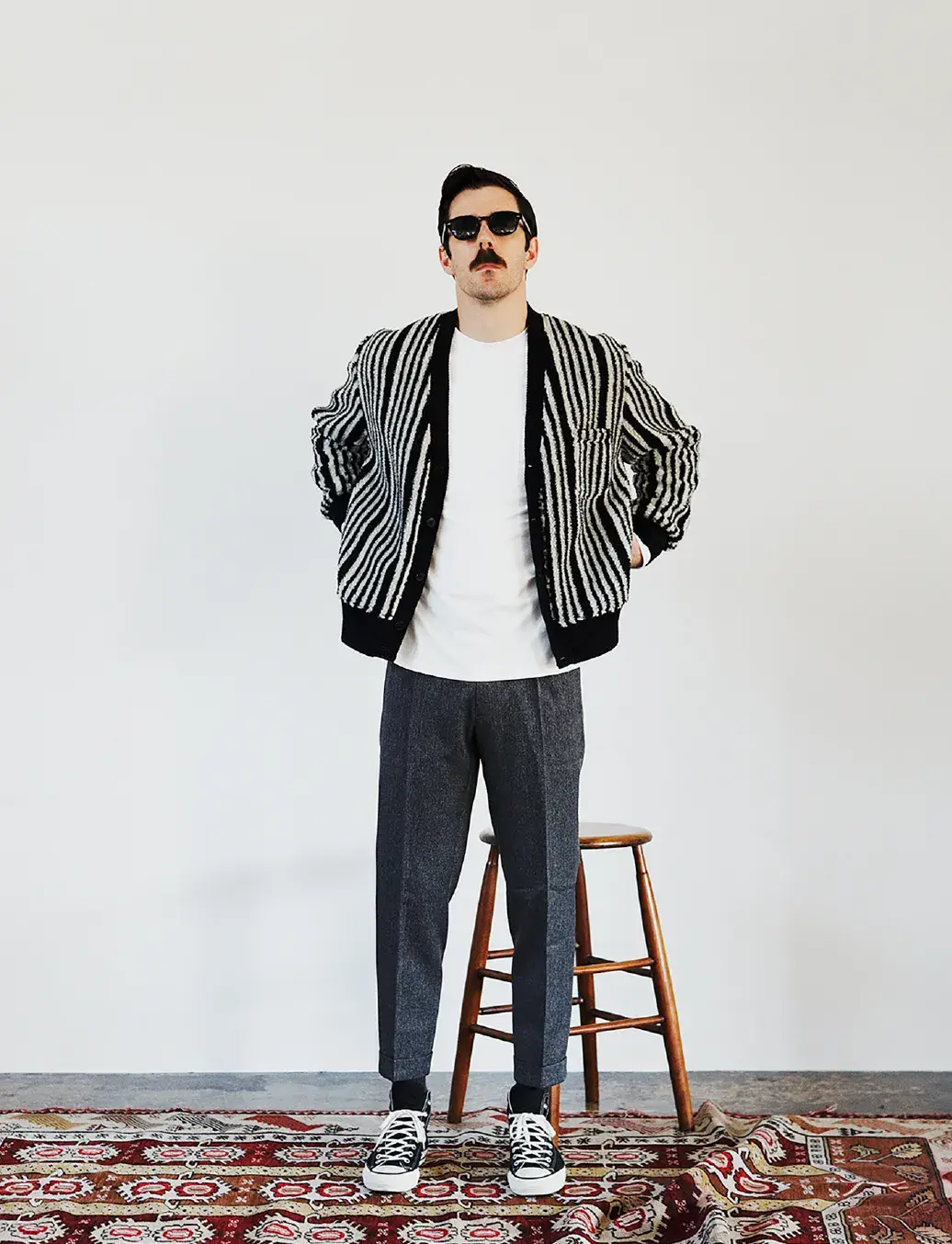 Adopted
Custom waterproof and windproof fabric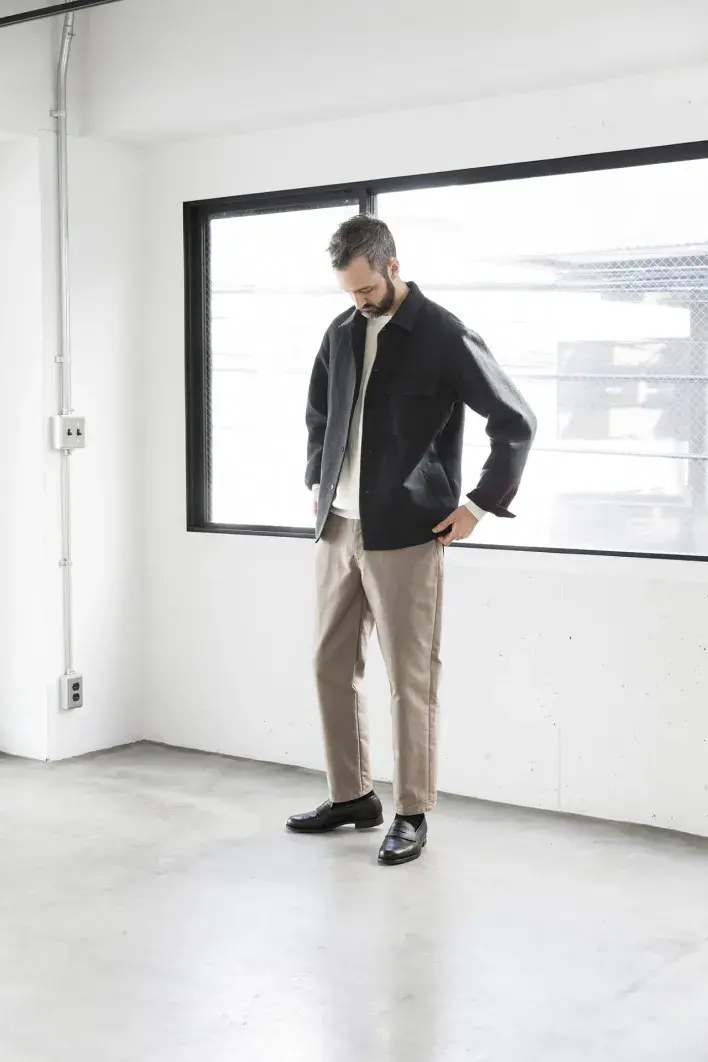 , with horse reins-like texture details
What about breeches
Or a classic blended with cotton, wool and synthetic fibres
Bear Twill
Fabrics, etc., all reflect the combination of traditional natural materials and technical fabrics.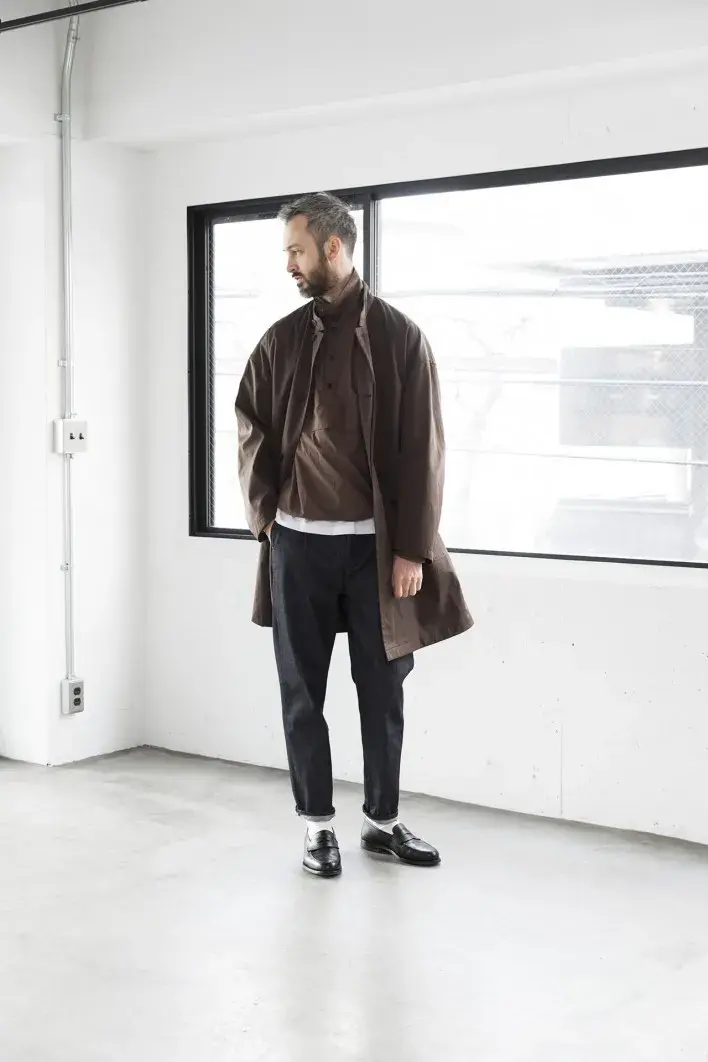 Coupled with the length and fit of the current aesthetic, the overall fashion is not only retro.
And the following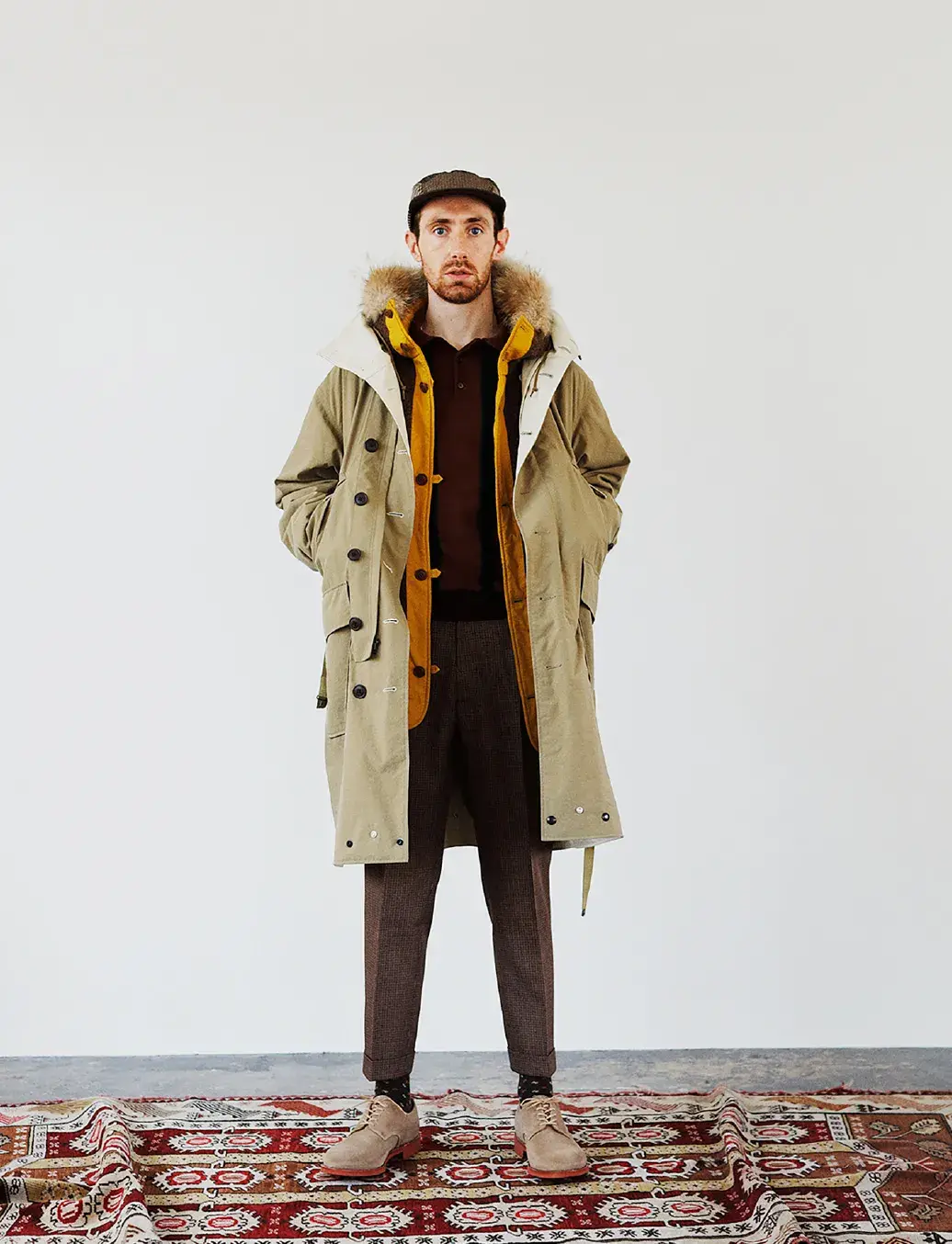 Black and white striped fleece cardigan
follow
Khaki paneled trench coat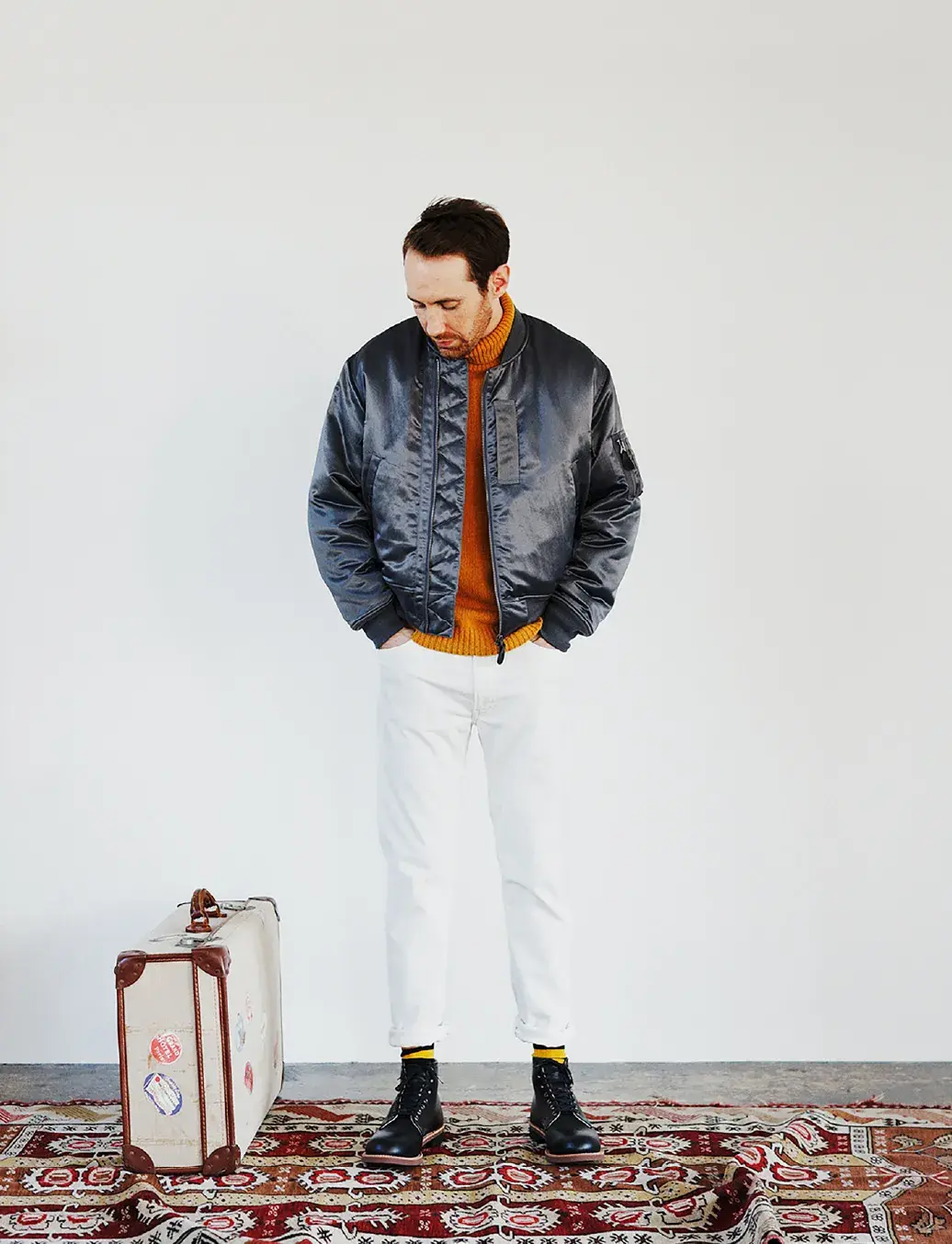 It is the most appetizing to me, although the color is low-key, but still maintain a slightly fashionable sense of detail consideration.
It is worth mentioning that this season's series includes such as
Wool suit
Flannel pants
Loose khaki pants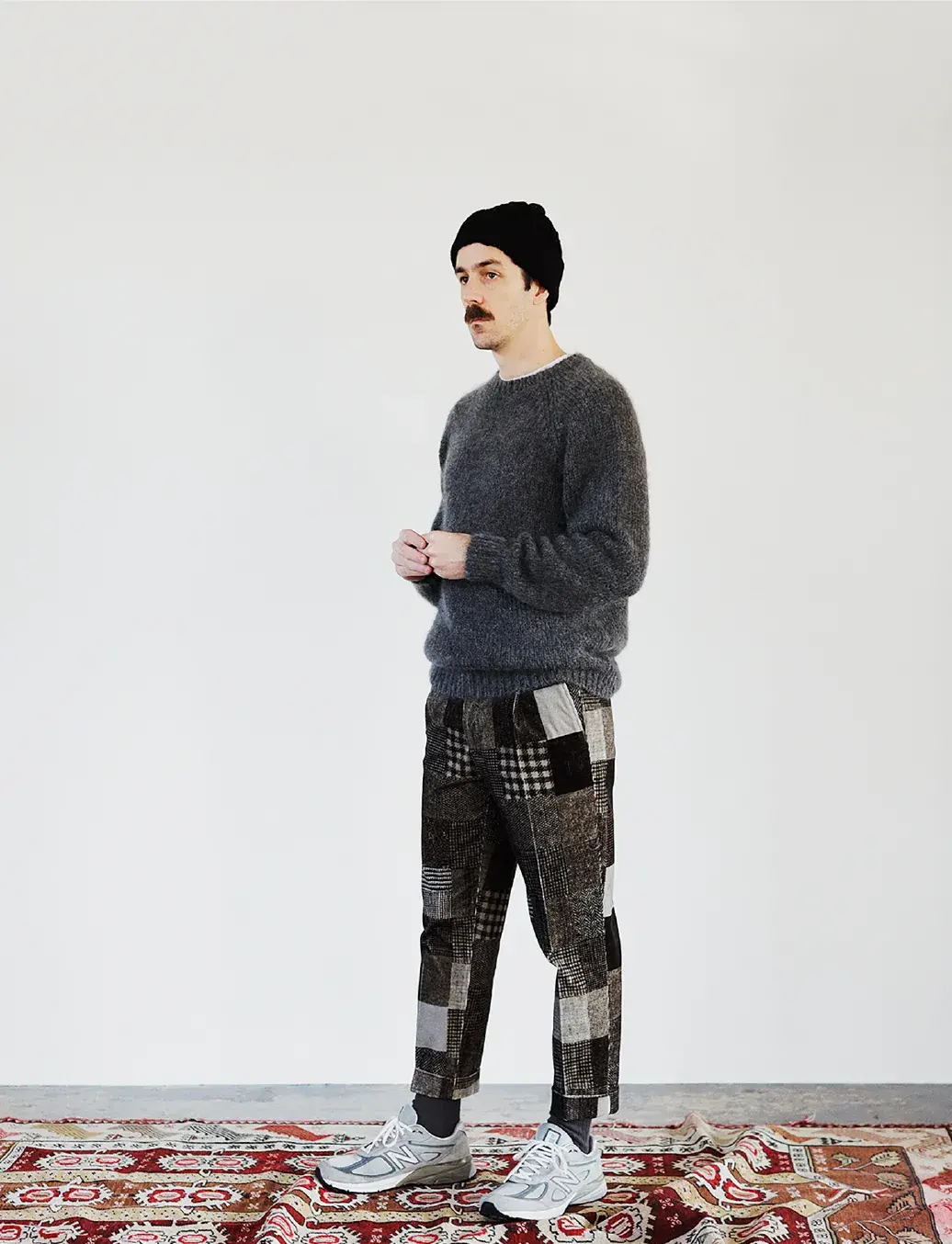 Cardigan
In addition to classic items, it also brings well-known American ship shoe brands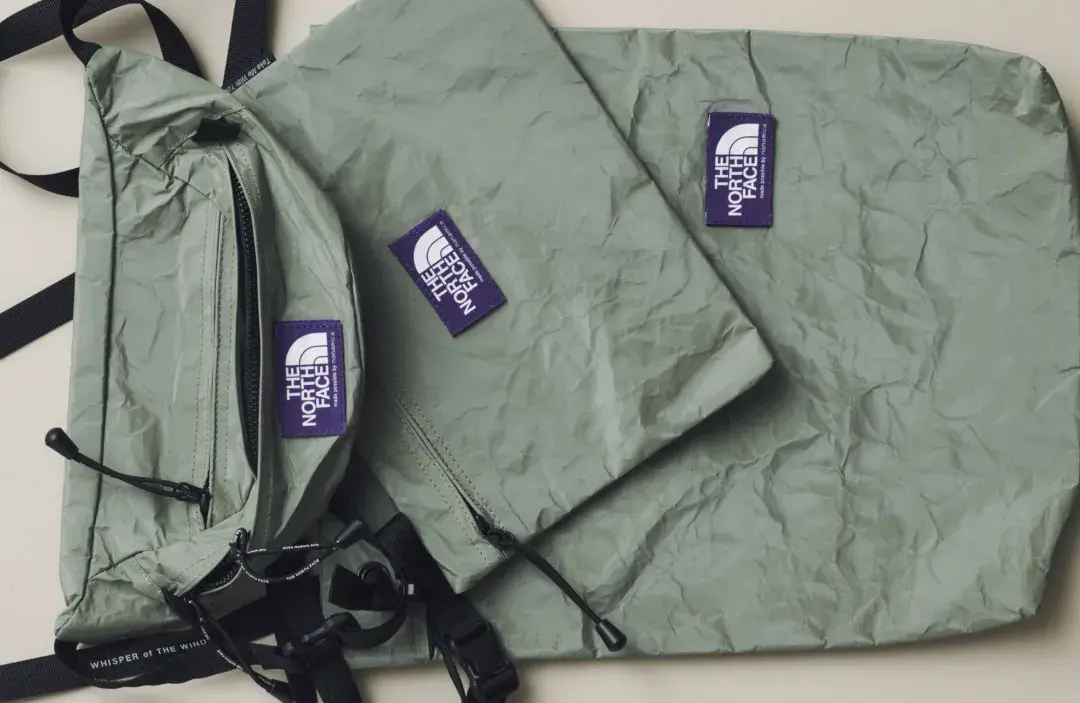 Sperry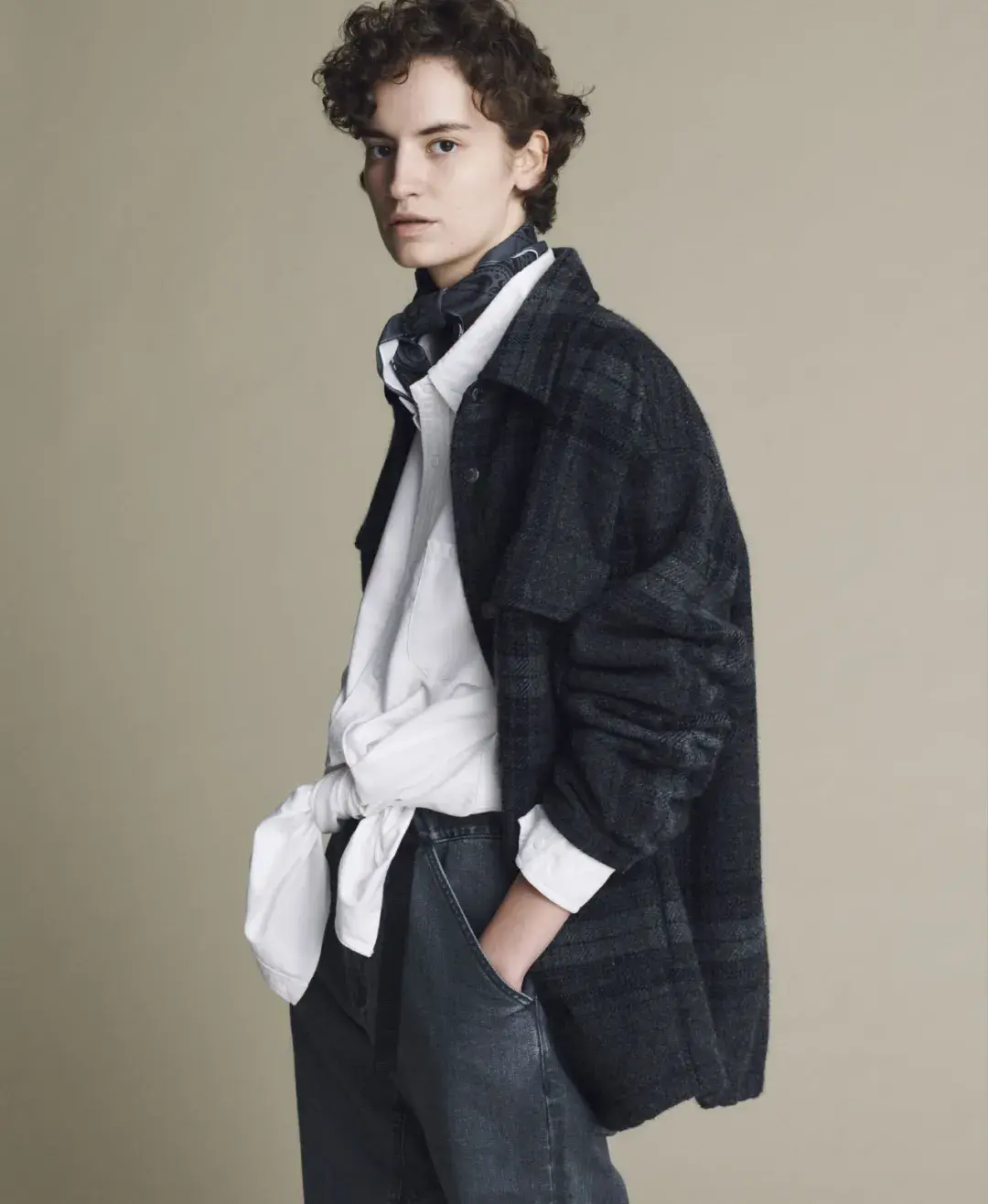 Launch of a new intermodal series.
Mature and playful, if you like adult style, you must start.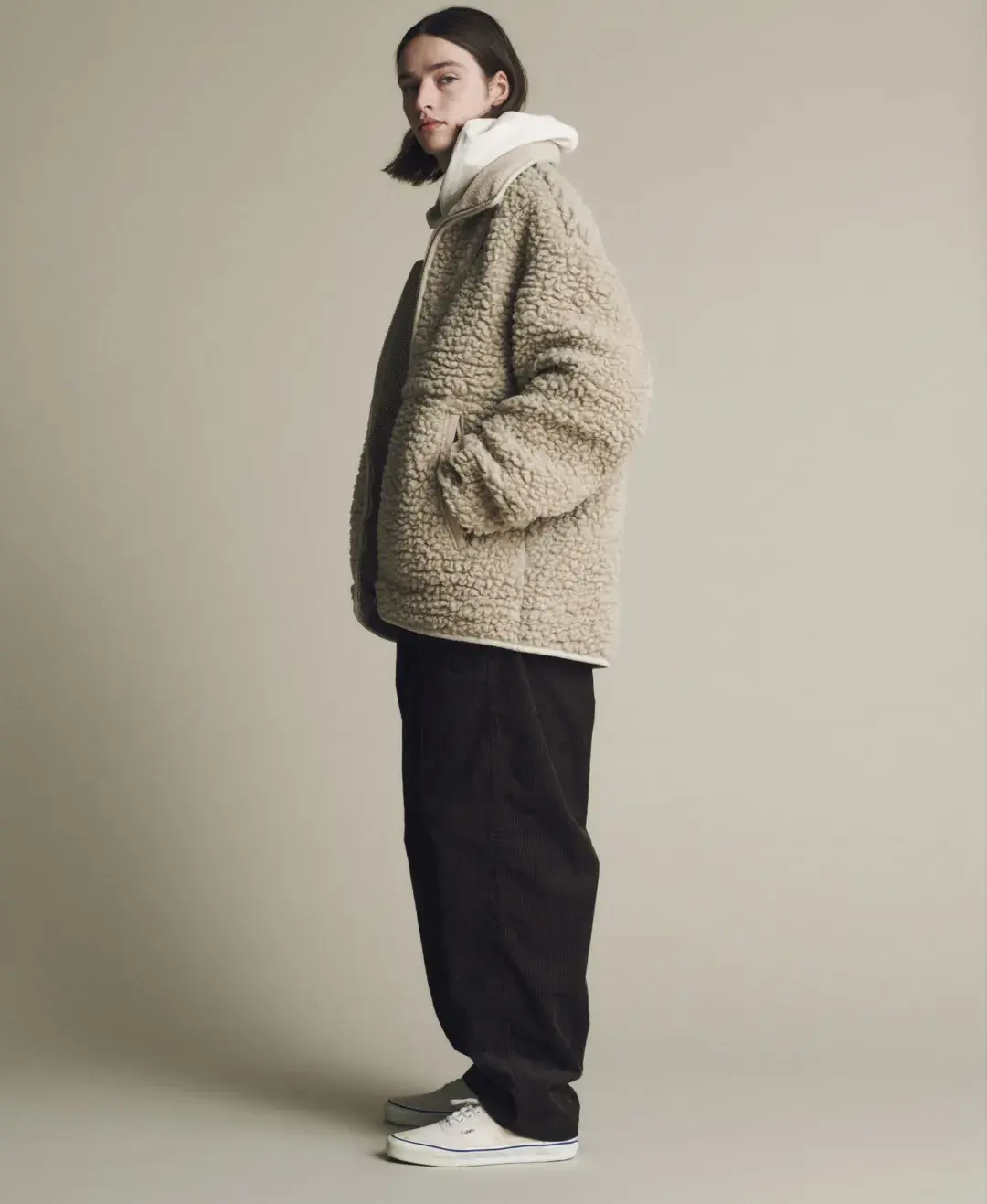 The North Face
Self-affiliated with well-known outdoor brands in Japan
Nanamica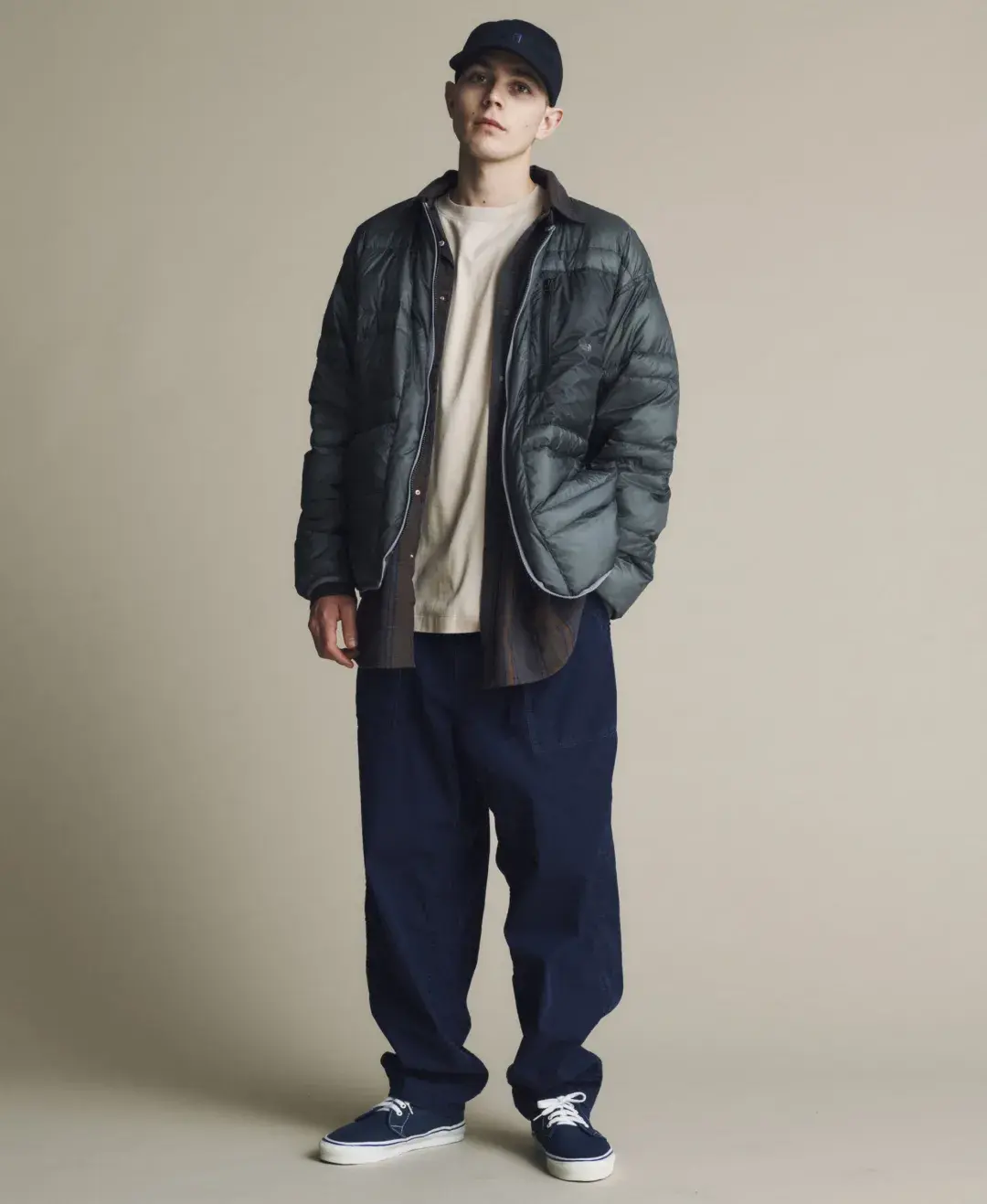 Master brain
Honma Eiichiro
Together, we build
TNF
Purple Label
(hereinafter referred to as "Zi Standard"), it can be said that it has fought a beautiful turnaround battle on behalf of traditional outdoor brands.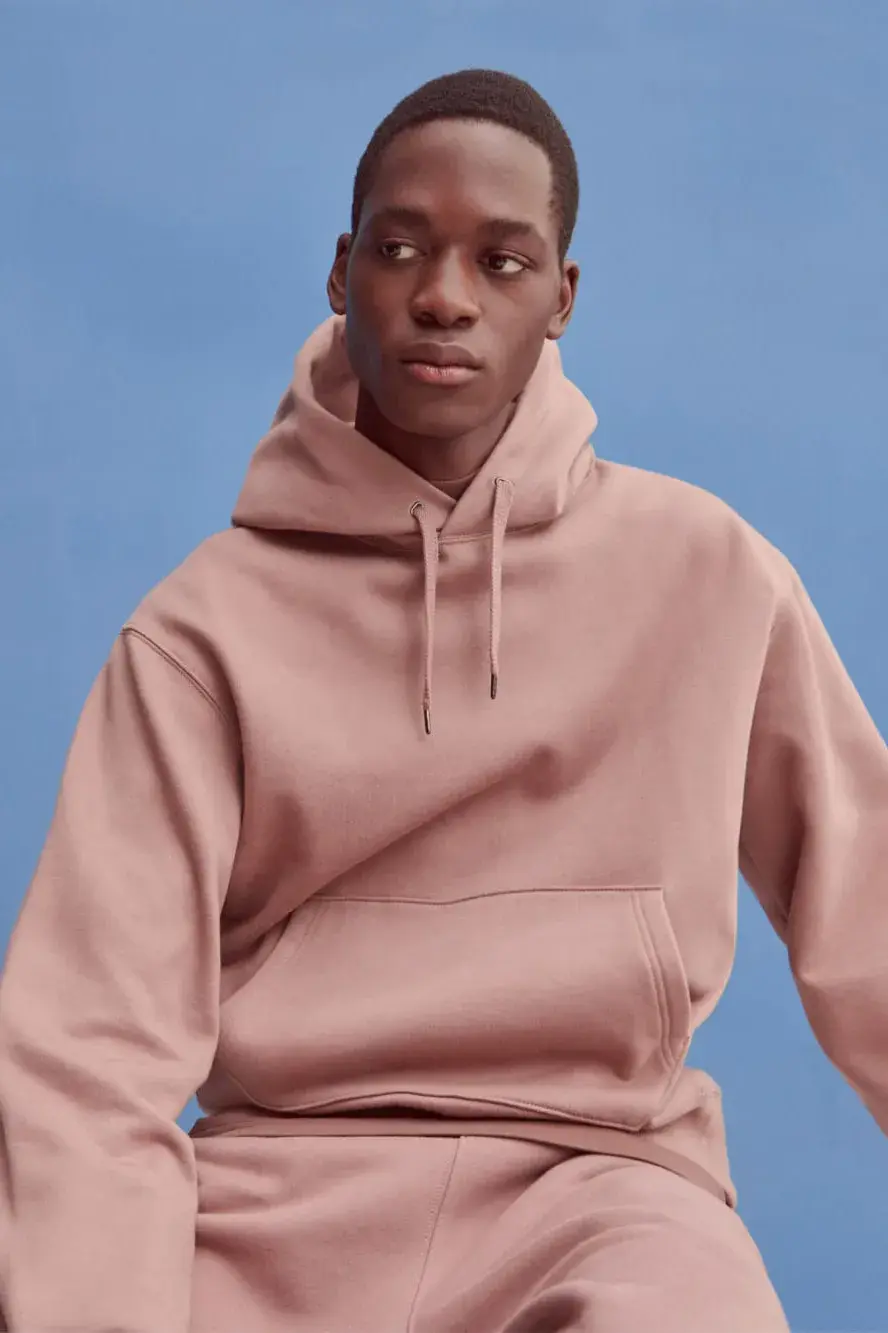 The purple mark is blended by blending
Urban Outdoor
+
Street feel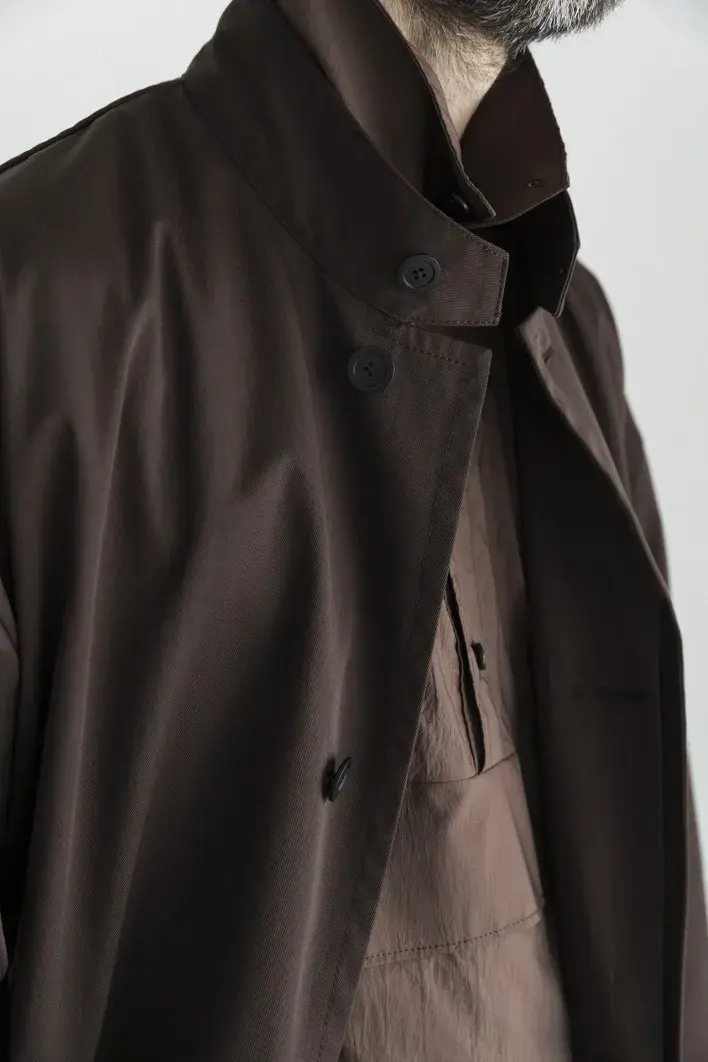 The design form has successfully broken the boundaries of outdoor clothing and fashion, and has even been favored by fashionistas.
While reversing the stereotype of consumers (especially the younger generation) of the old outdoor "rustic", it also creates urban clothes that are both aesthetic and functional.
And coming to the Fall/Winter 2020 collection, the TNF purple label remains the same
Neutral color
The warm atmosphere is the main tone, and the layered shape interprets its own Japanese dress aesthetic.
But under the brand's overall loosest silhouette to date,
A little more laziness that fits the sensibility of autumn and winter
For example, Oversize's
Corduroy/flannel shirt
Down jacket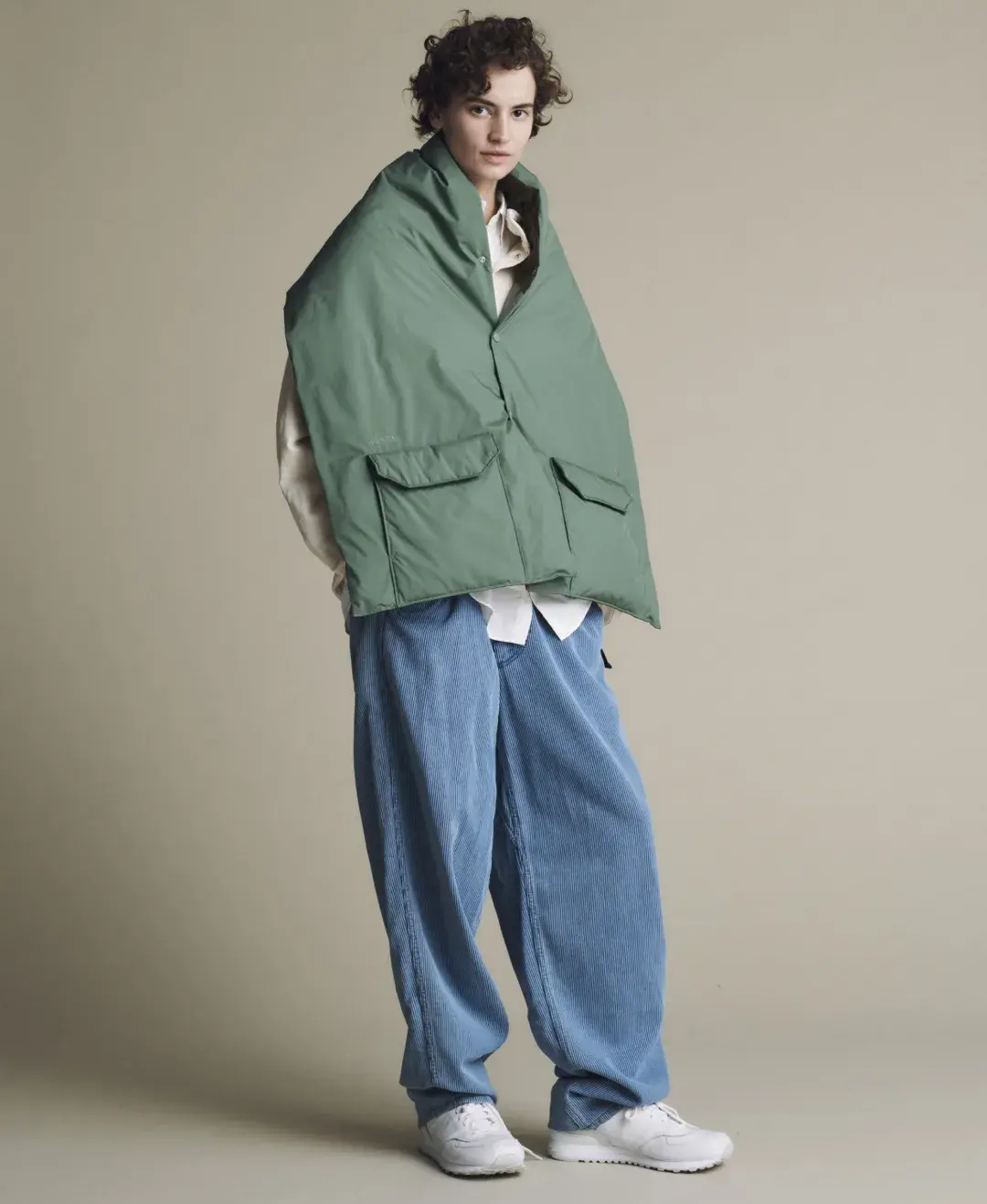 windbreaker
Fleece jackets, hiking suits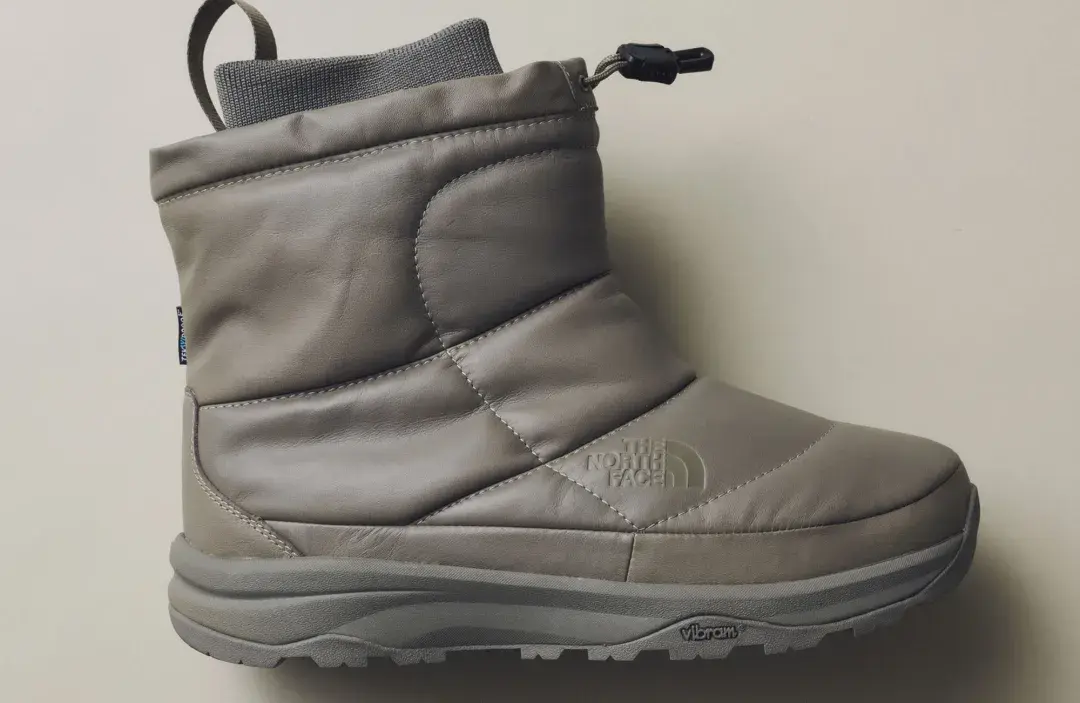 etc., are overshirt or coat-style items that are worn more than outside the season.
TNF Purple Label 20FW
After all, for autumn and winter looks that need to add multiple layers of inner layers to keep warm,
The loose fit gives as much space as possible to create layers and enhance comfort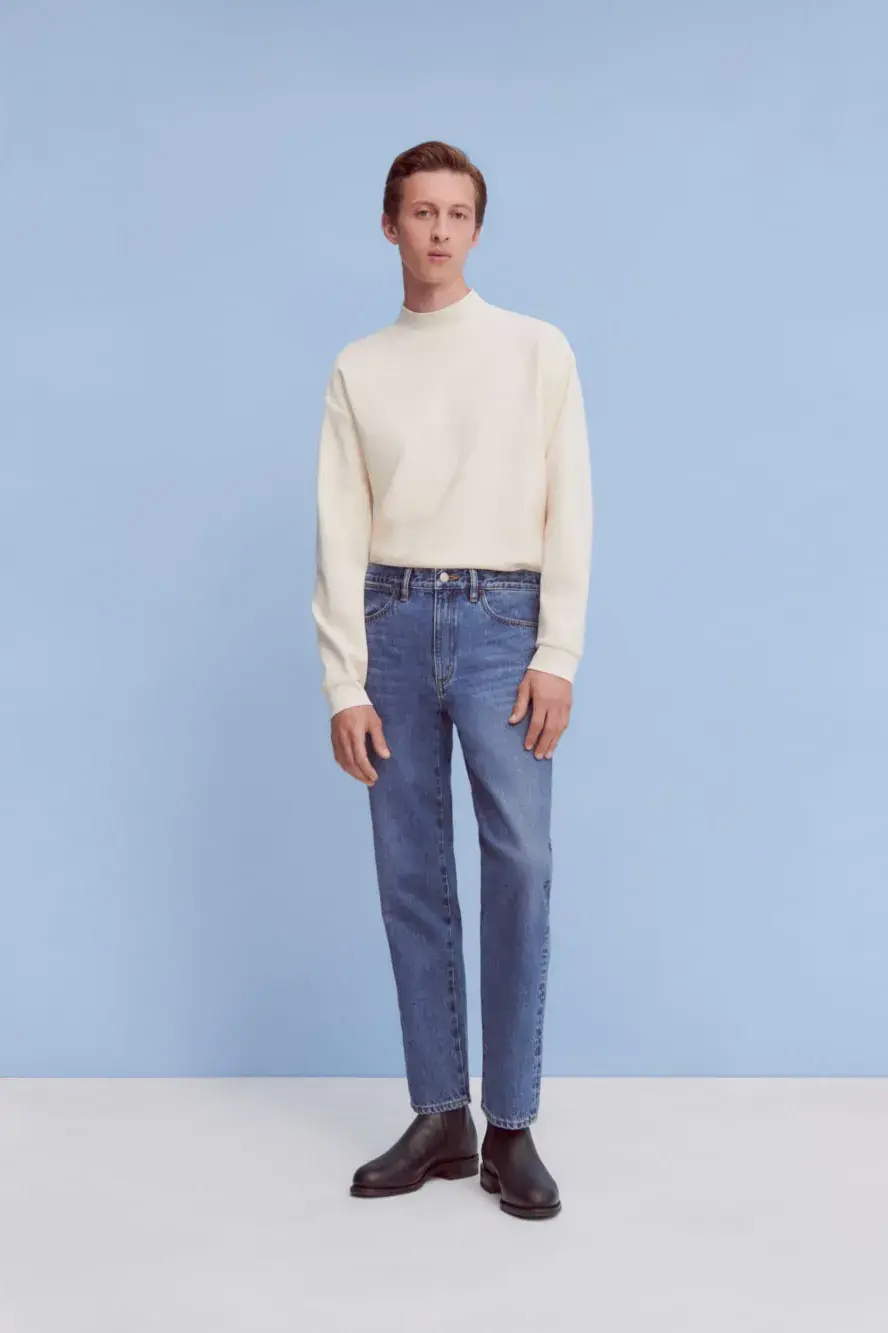 On the other hand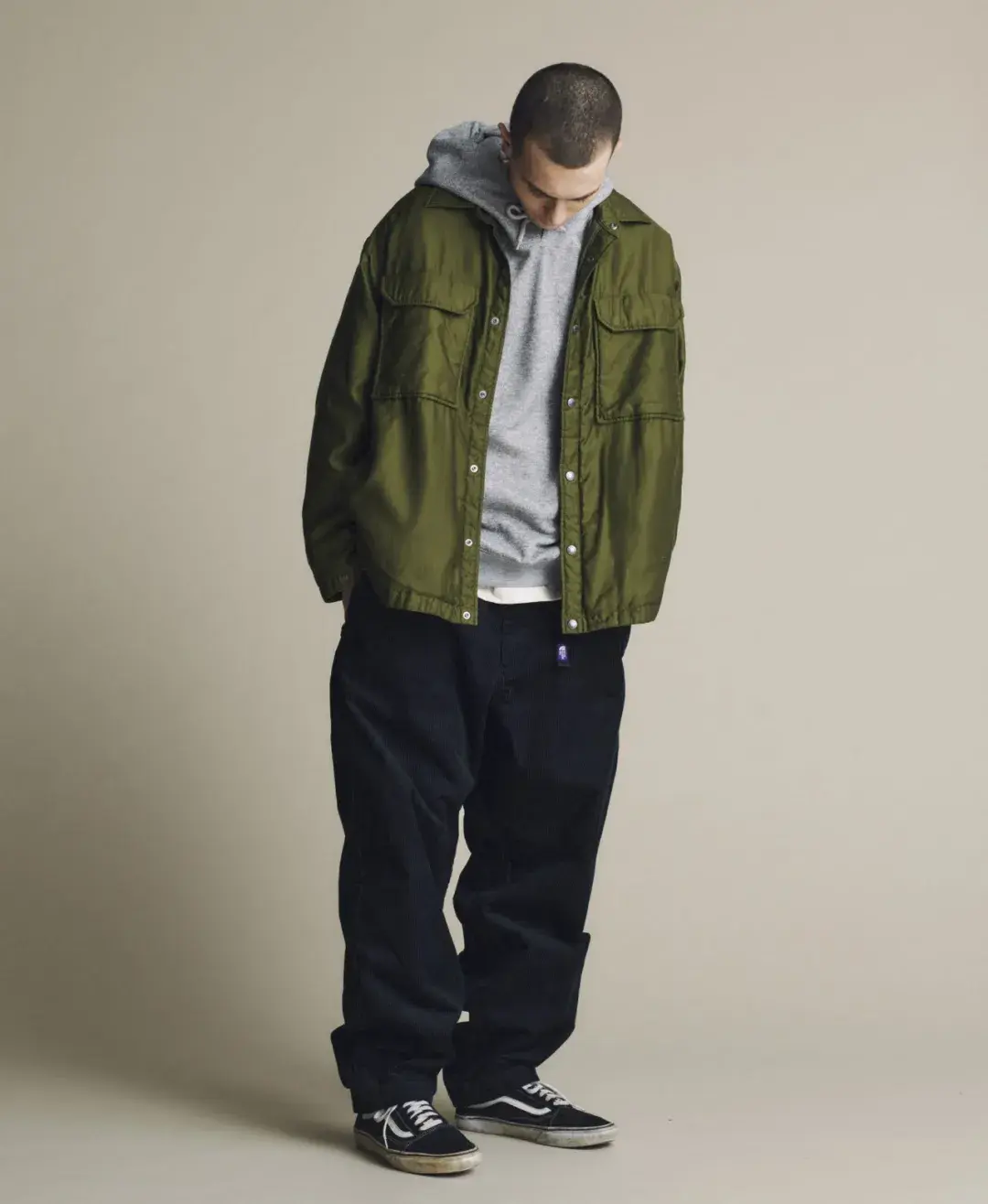 The dropped shoulder silhouette is also one of the most direct and effective designs that enhance the basic model's sense of shape and fashion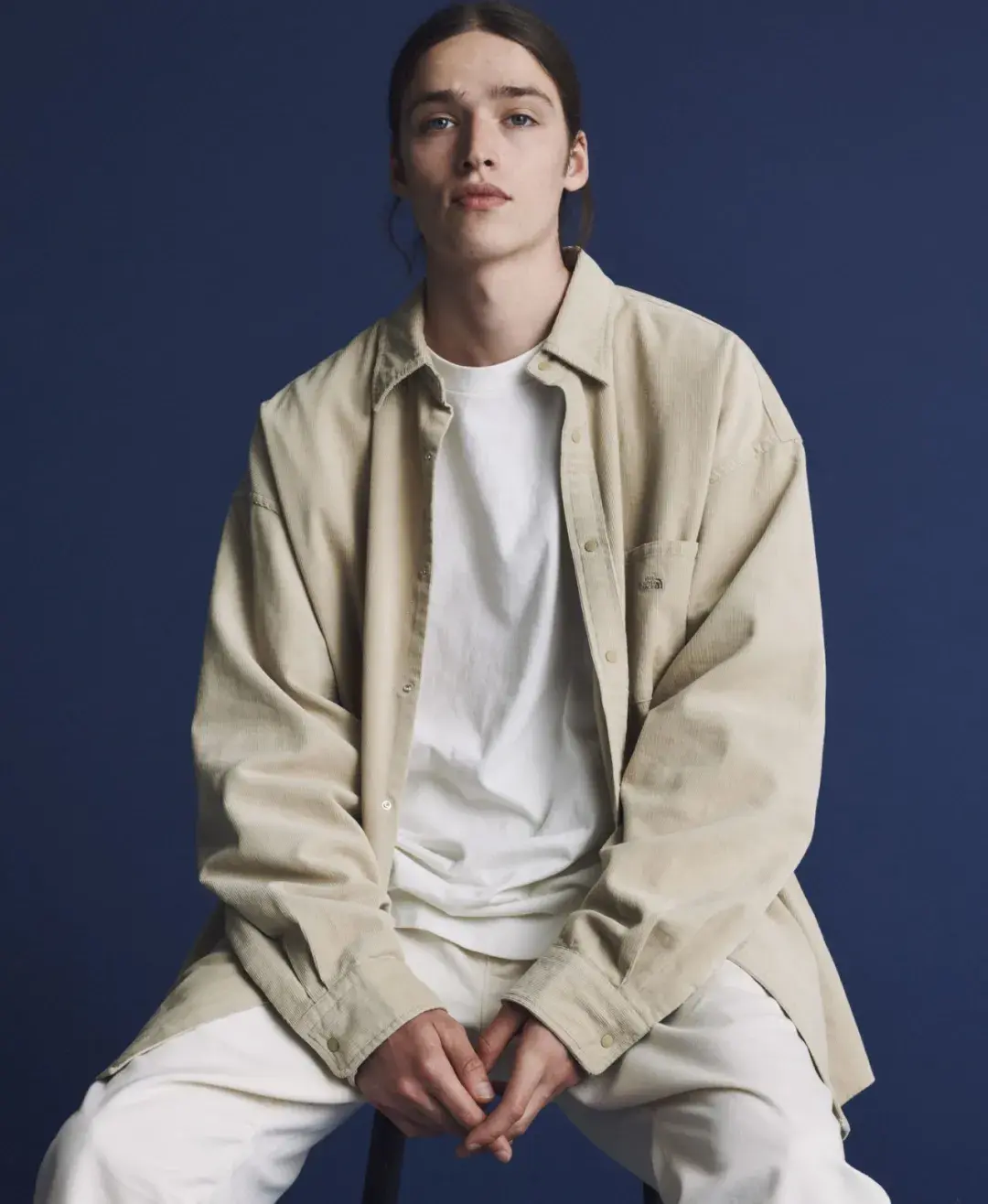 via TNF Purple Label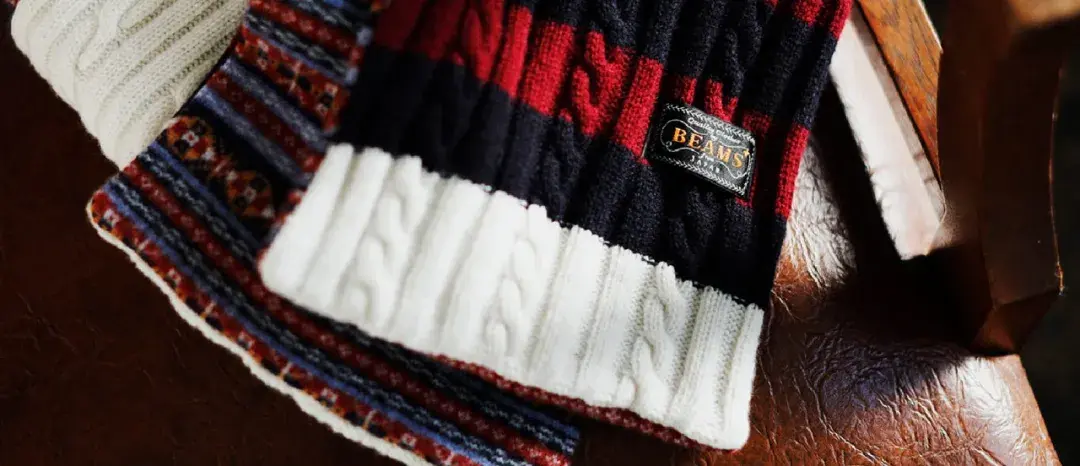 combine
GORE-TEX
Cordura
Polartec
and other technical fabrics to ensure practical functionality, and can easily resist even the harshest autumn and winter weather.
High-waisted adjustable wide-leg trousers like the one below that drapes wide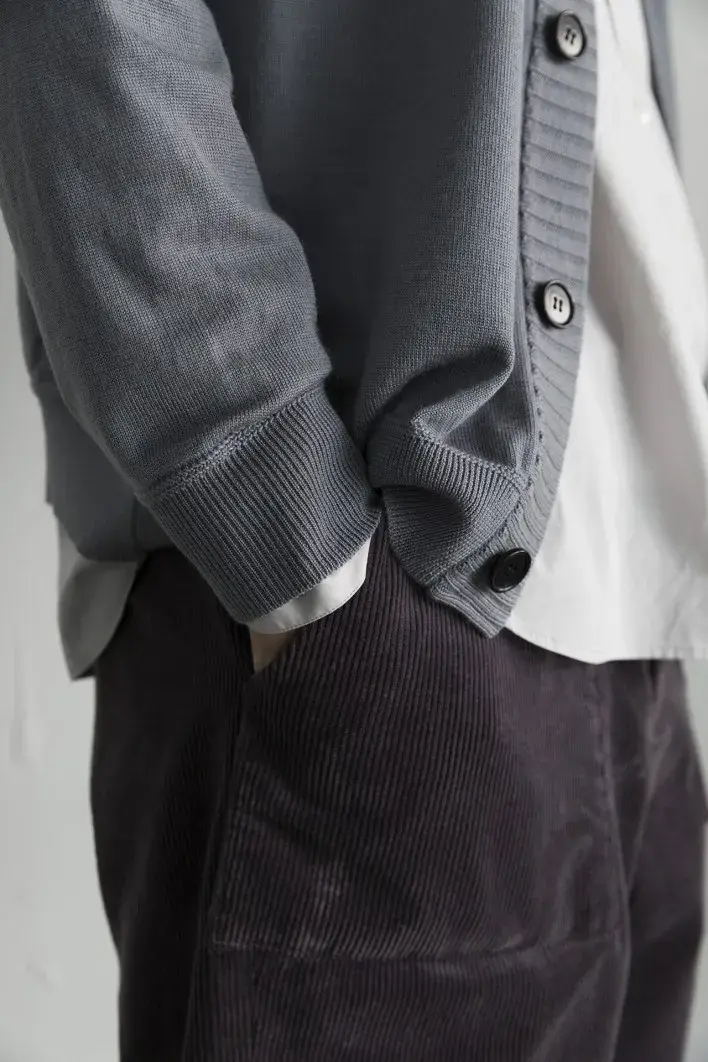 target
Combat wool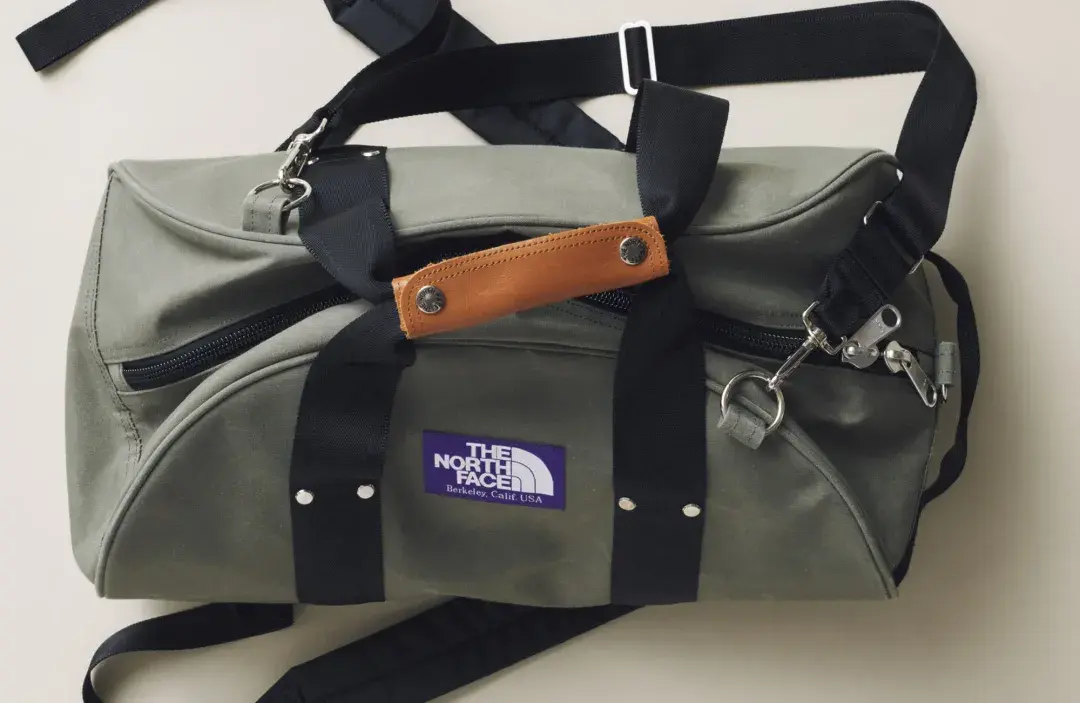 The fabric is made to be comfortable, warm, wearable and durable, but also has a delicate wool texture.
In addition to bags, bibs, and a pair of drawstring leather booties in collaboration with Nuptse, almost all of them can easily fit into the everyday wardrobe of older boys.
STILL BY HAND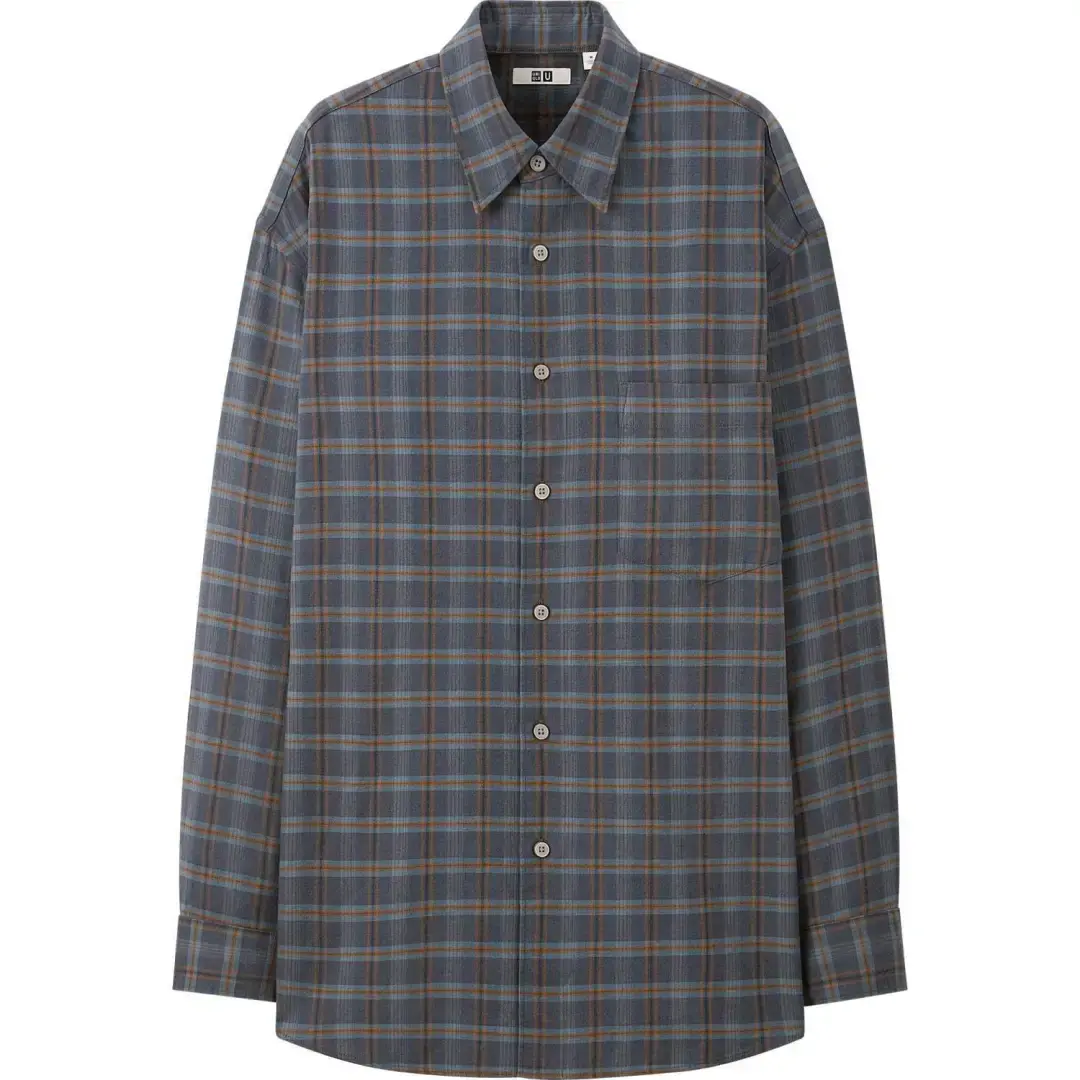 A menswear brand founded in 2009
, maybe the name is still relatively unfamiliar to everyone.
But when you ever see a Lookbook frame made up of a minimalist white space, a large horizontal black-framed window, and a mature male model, there is no doubt that this is the production of STILL BY HAND.
This brand, founded by Japanese designer Yusuke Yanagi, is known from its name as a staple
Handmade clothing
The philosophy,
We hope to create high-quality daily clothes with more temperature through the spirit of craftsmanship
via STILL BY HAND
From the catalog, simple simplicity is still the keyword of the series, whether it is jackets, knitwear or coats and pants, they all maintain the original classicity of the style.
The seemingly bland style is actually worth savoring in the details.
Yusuke Yanagi, who was born in women's clothing design, has developed a more detailed insight into lines and textures, so you will see even if
No matter how classic men's pieces are, its lines tend to be more neutral and soft, not old-fashioned
In terms of texture, the simple texture of the fabric acts as the highlight of most of the piece, and under the light and shadow, it is low-key but endearing.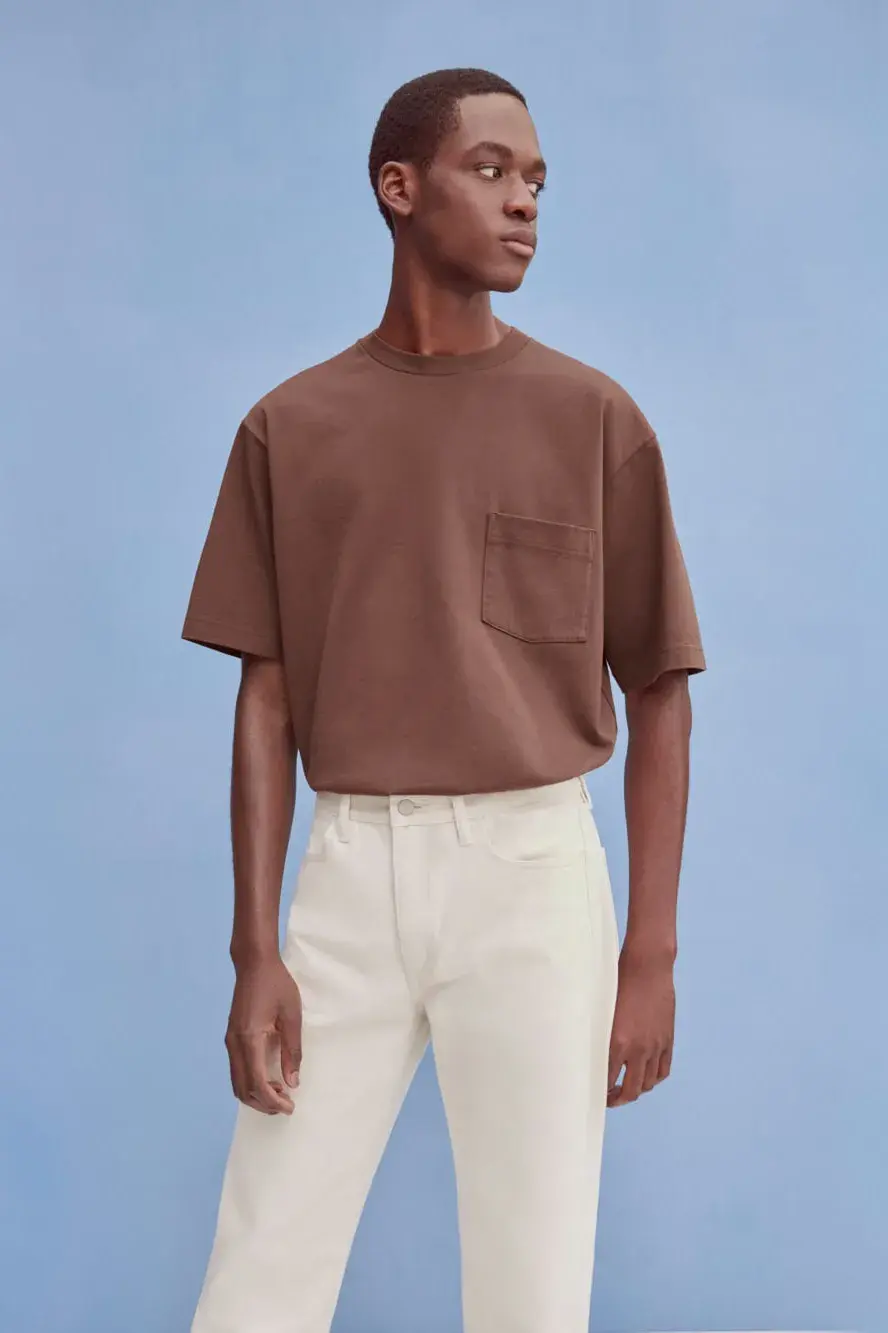 Unlike the last spring/summer, the Fall/Winter 2020 collection does not have many bright colors,
The main ones are the use of versatile black, white, gray and earth tones
Personally, I feel that its coats and pants are worth buying every season, like this one
Black and white checked coat
Grey trench coat with drawstring at waist
, the right length and the right silhouette can also define the figure.
The pants were maintained
A tapered cut with high inclusiveness and a certain amount of width
, the line from the side thigh to the calf turns smoothly, but the body feeling is not too tight.
STILL BY HAND The overall low-key and textured piece orientation is undoubtedly one of the best choices for light mature men's style, and if you want to add maturity to your look, it is the best choice.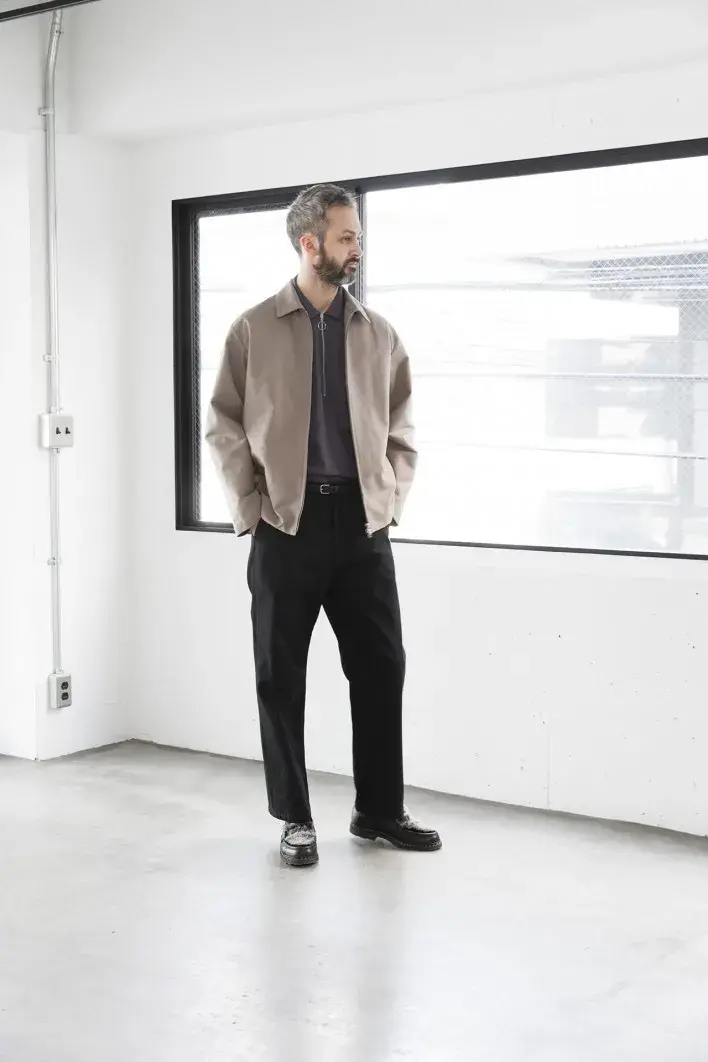 Uniqlo U
and
and
Uniqlo U AW20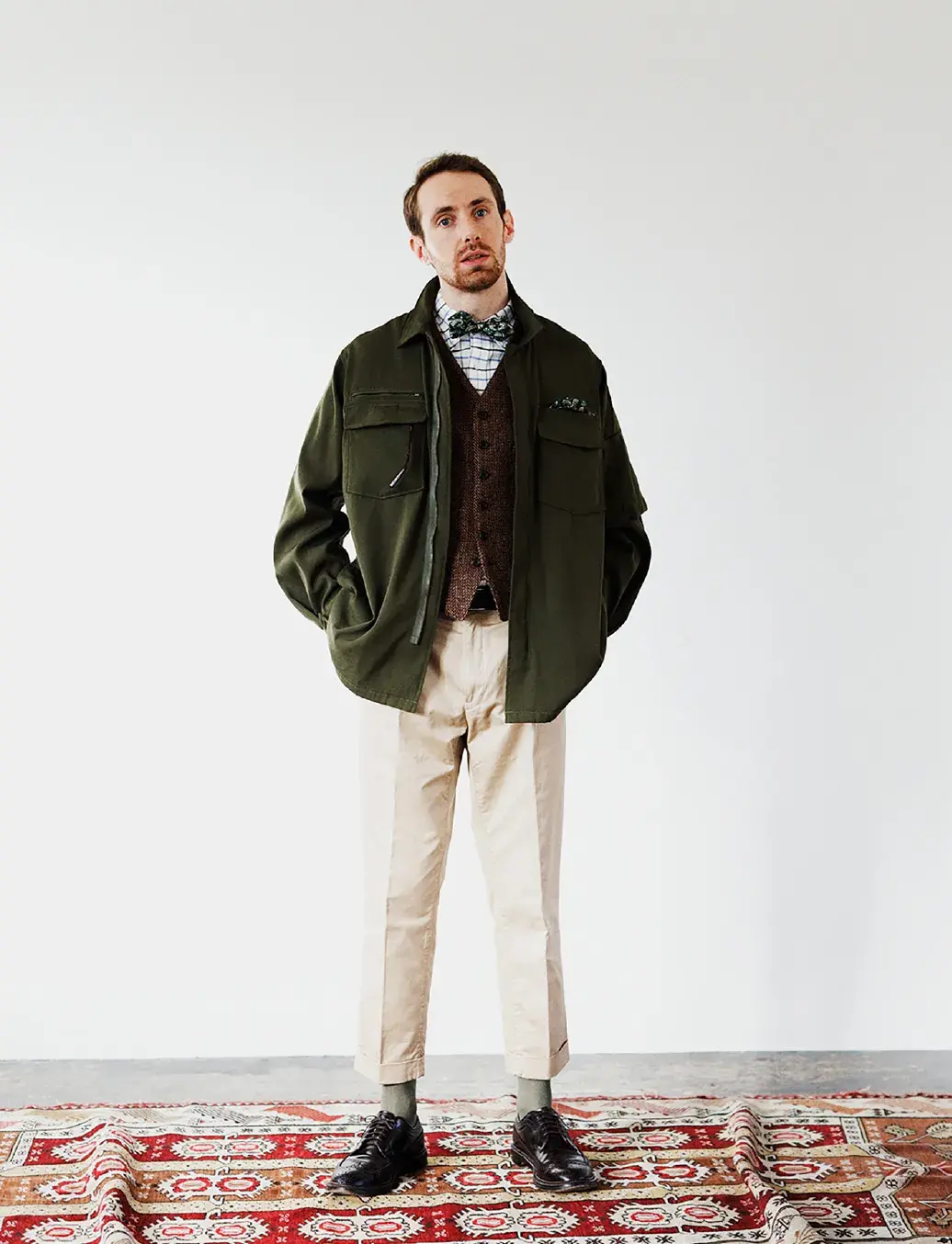 Uniqlo U AW20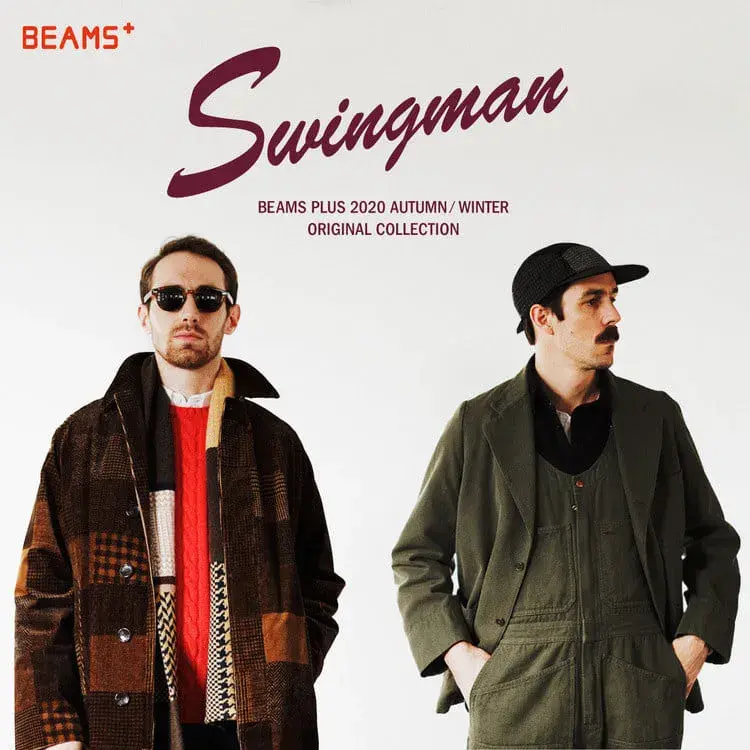 、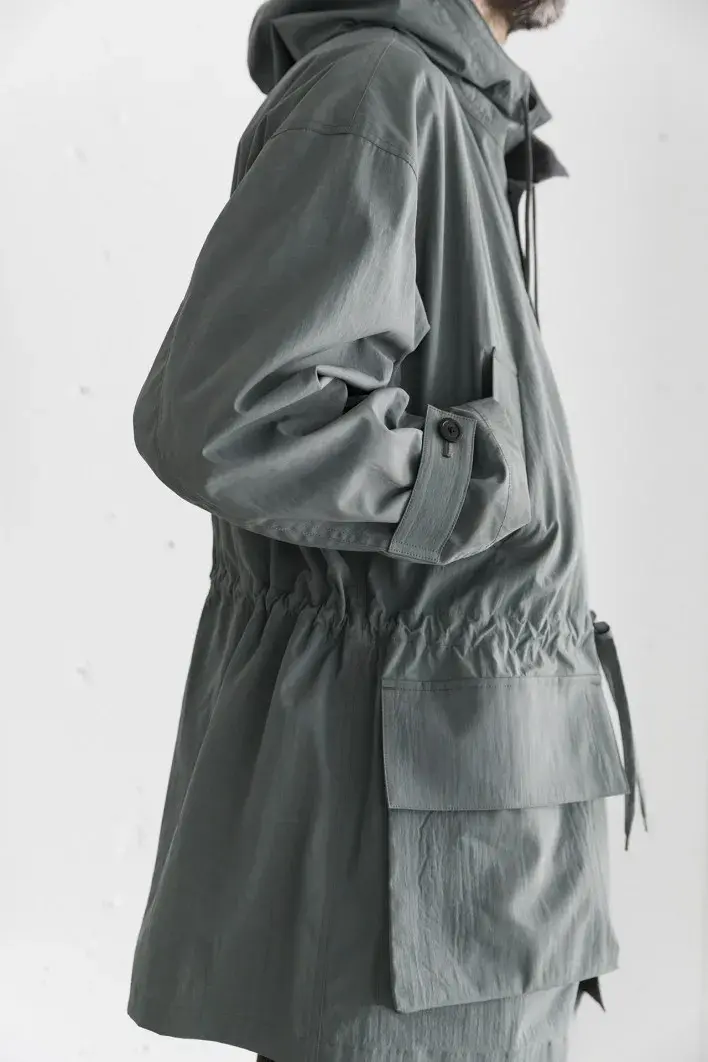 、
、
、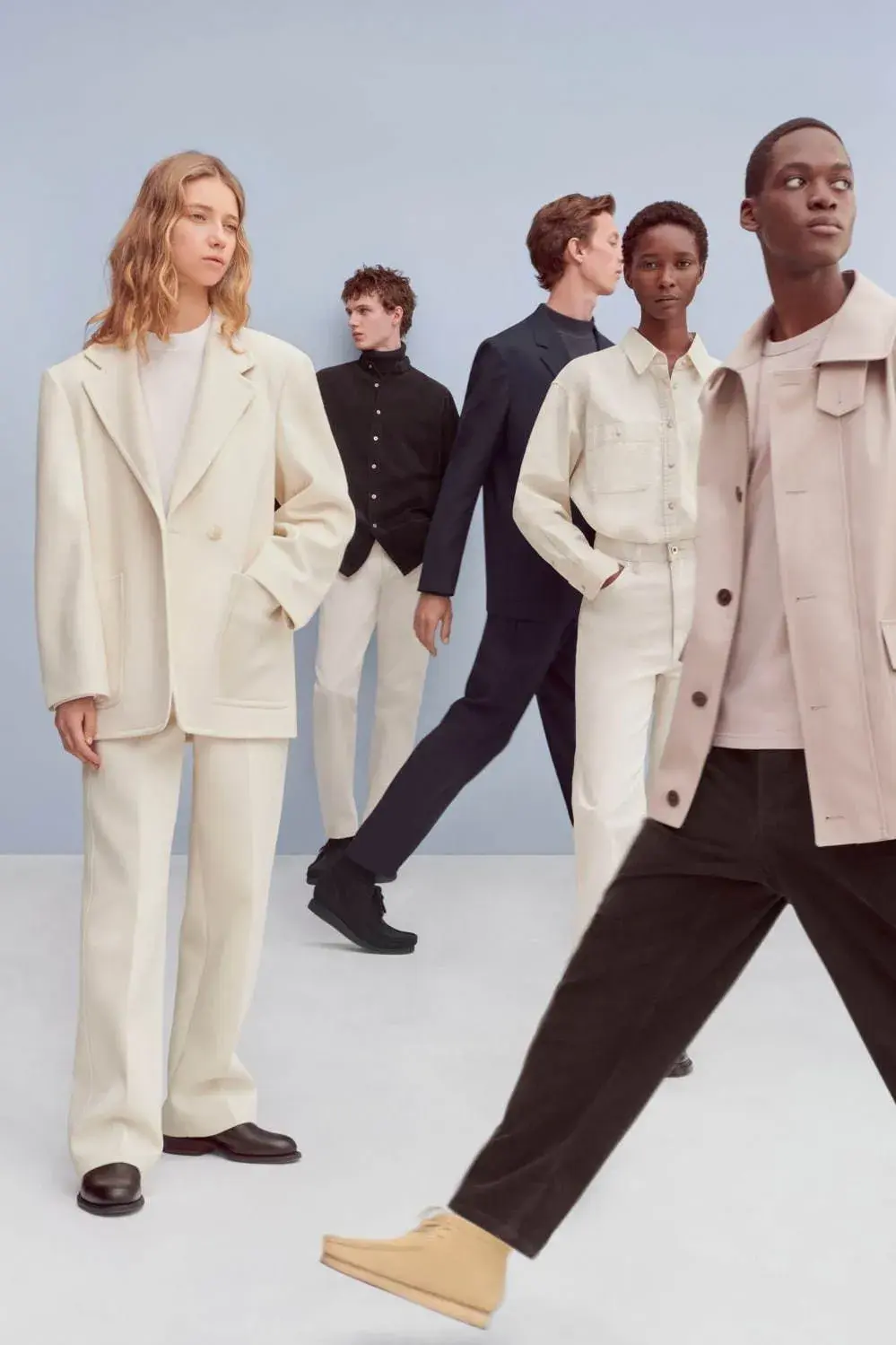 、
、
、
、
、
、
、
、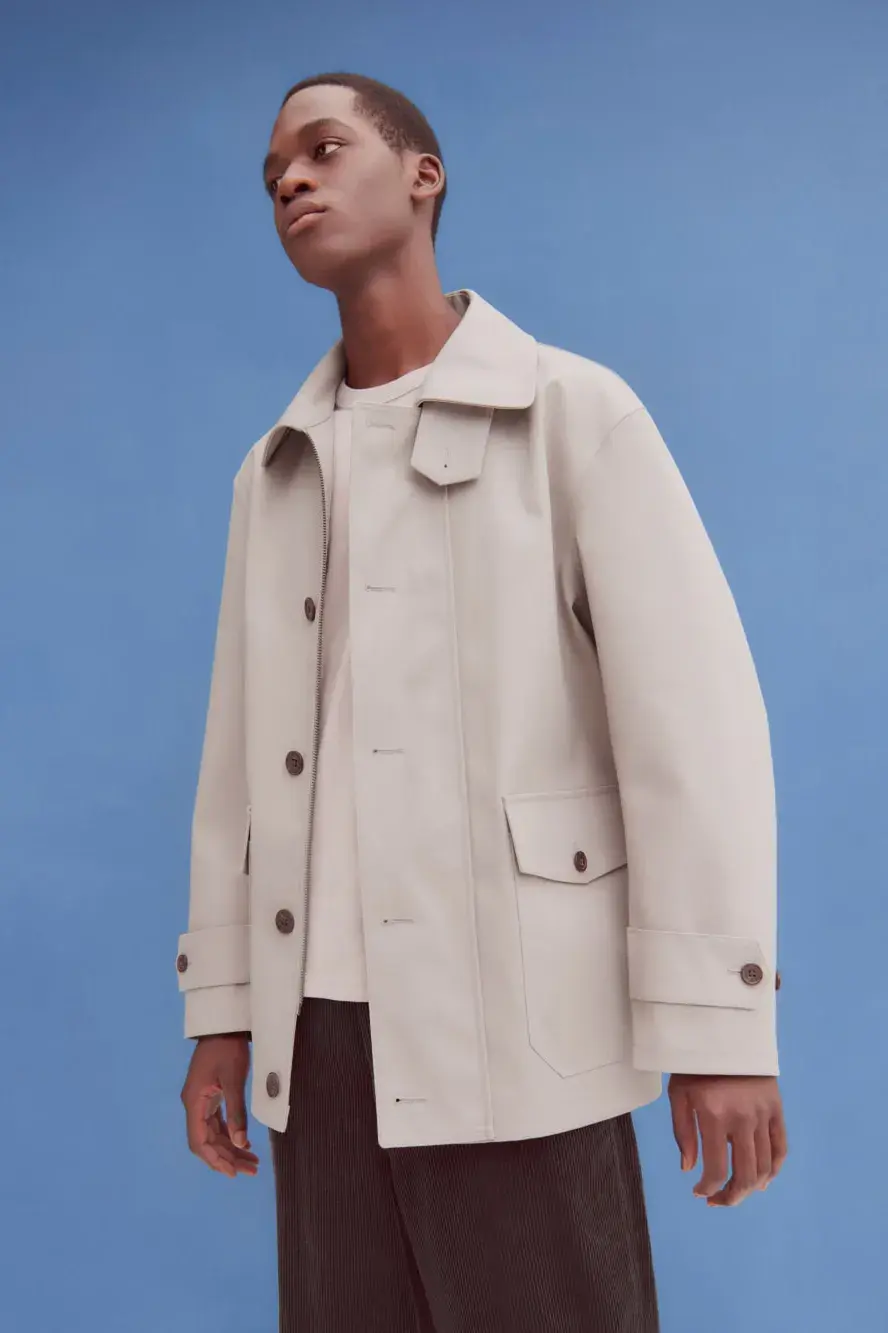 、
、
、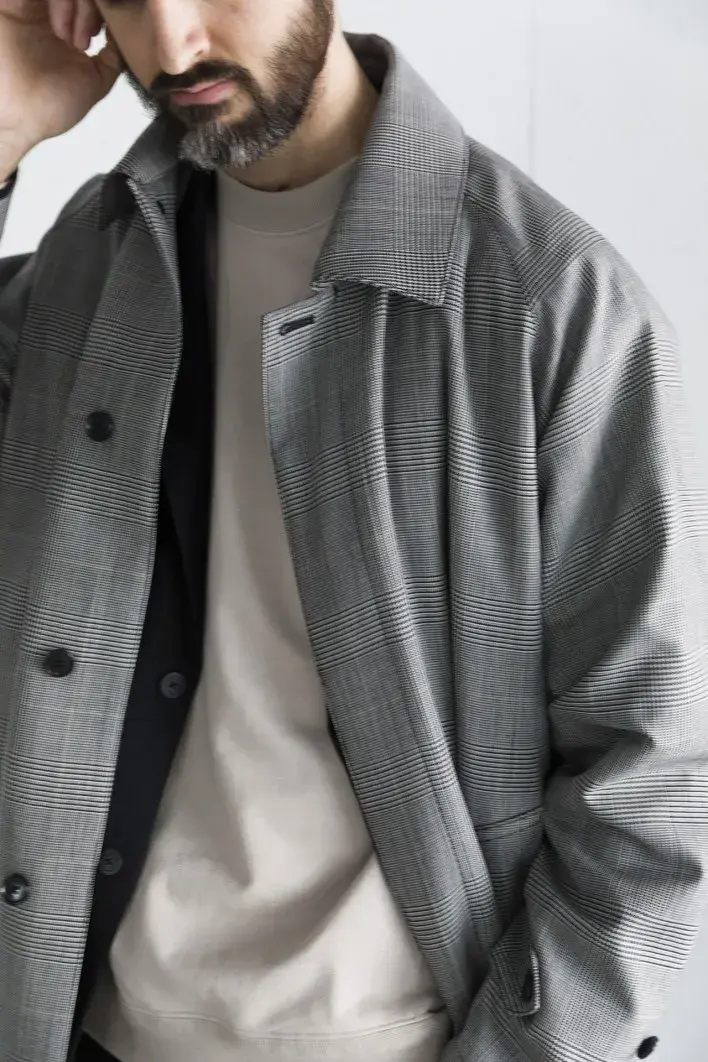 、
、
、
、
、
、
、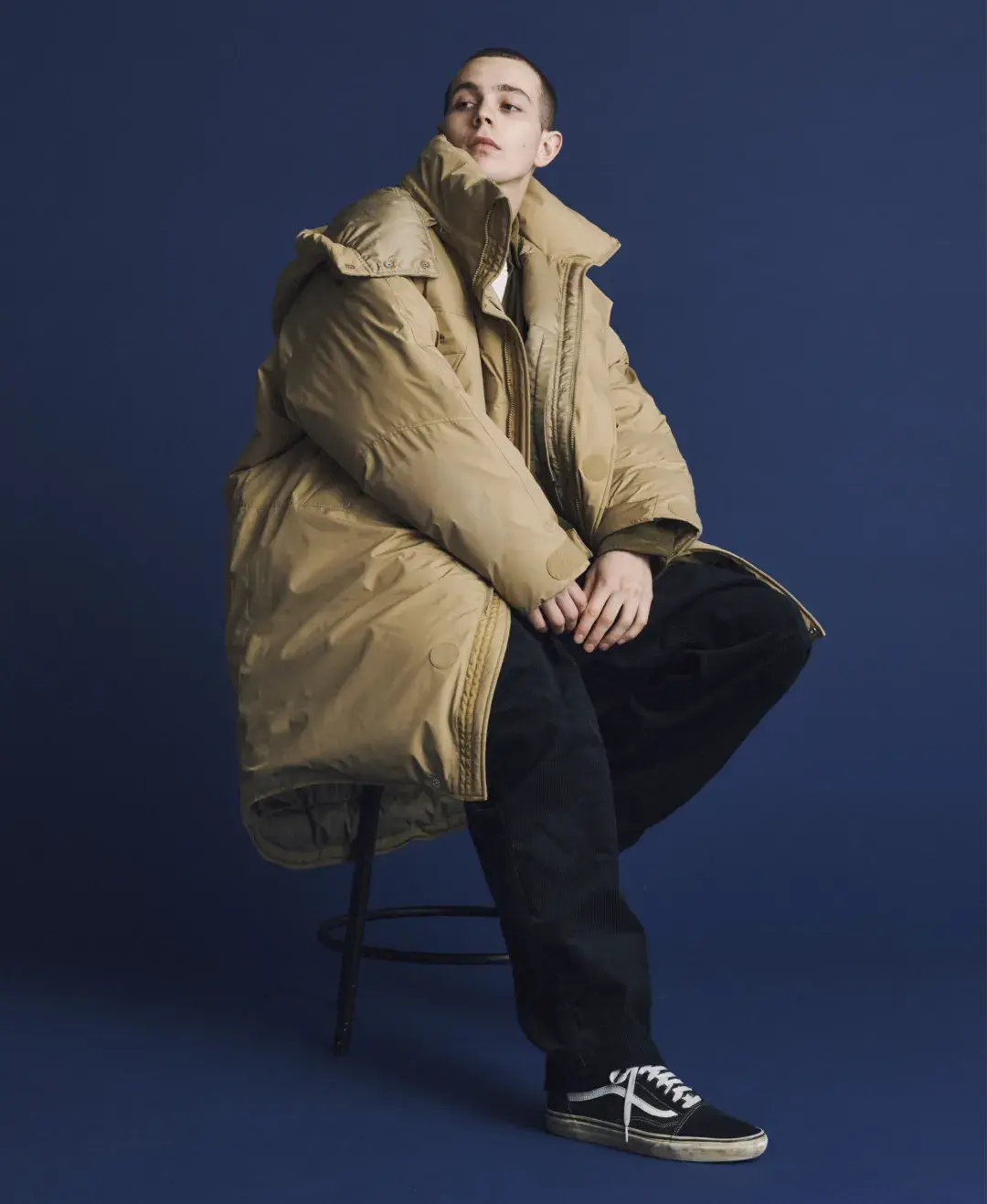 、
BEAMS PLUS
via BEAMS PLUS
via BEAMS PLUS
via BEAMS PLUS
The North Face
via TNF Purple Label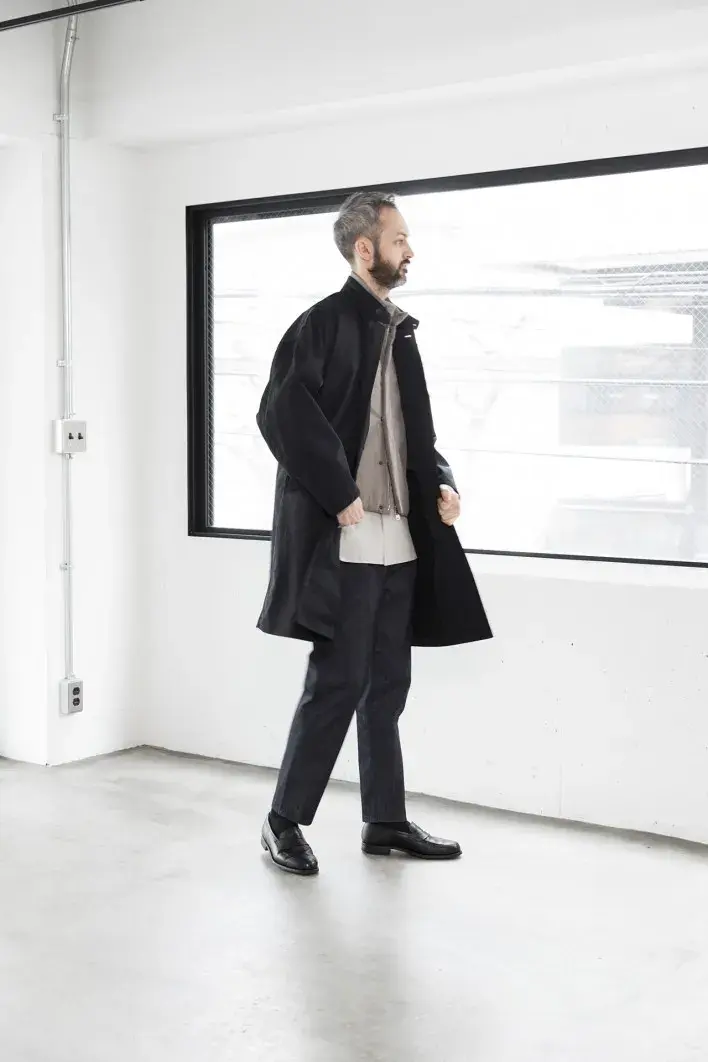 Cordura
STILL BY HAND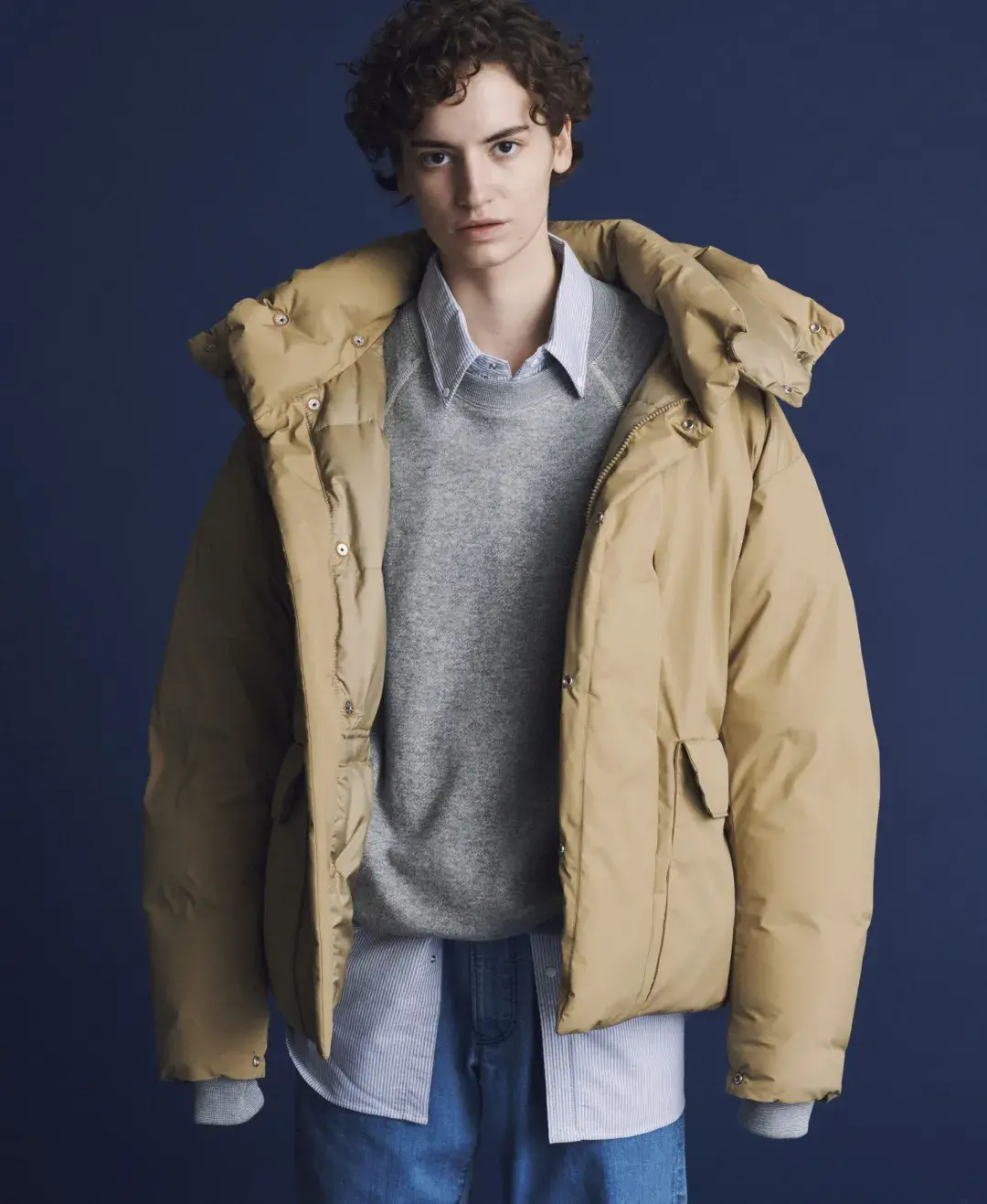 via STILL BY HAND