It's another winter, and although it hasn't snowed yet, the temperature is dropping fast, so hurry up and prepare your warm equipment! But before choosing clothes, we must determine a principle, that is, noble essence is not expensive, choose more versatile temperament, and realize that wearing more clothes is the essence of autumn and winter.
Women who don't know how to choose winter clothes, must read this article carefully, the editor introduced you to 1 skirt, 2 pants and 2 jackets, from warmth to fashion, are impeccable, how to match are good-looking! Without further ado, let's get started.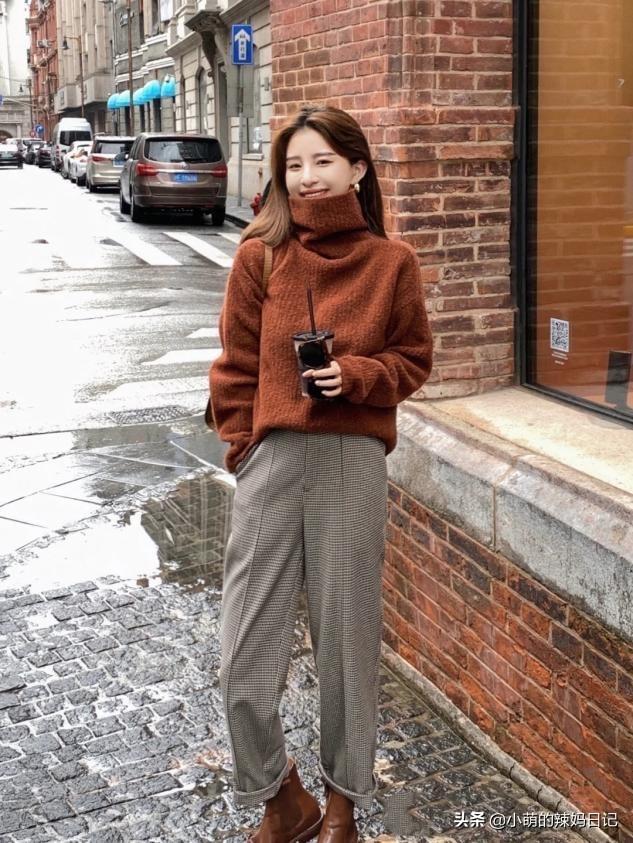 "1 skirt" – elegant pleated skirt
(1) Pick the material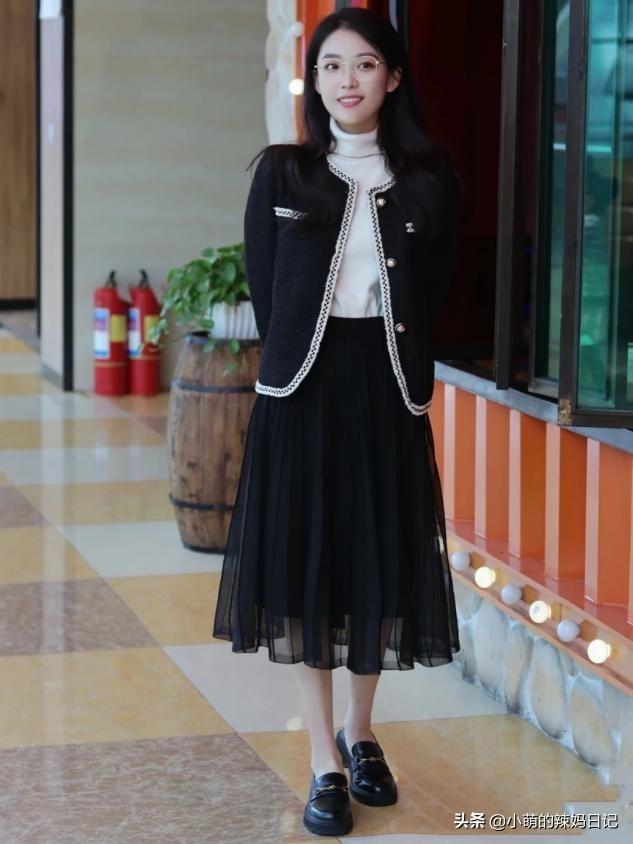 Wearing pleated skirts in winter, the first thing to consider is the material, which has a certain thickness and is warmer to wear,
But have a sense of drape
、
Silhouette feel
, using the outline of the skirt to cover the legs, it seems that the person has a thin waist and long legs, thick legs and wide hips.
The pleated skirt made of light gauze and mesh is particularly light and has a sense of flow, but pay attention to the layer, the single-layer mesh will be better, and it will not be too fluffy and fat. The satin pleated skirt with good drape is more light and luxurious, and when worn with sweaters and cotton clothing, you can use the contrast between materials to add layers.
(2) Look at the length
The shape of the pleated skirt is A-line, the waist is made relatively narrow, the skirt is loose, this type of skirt is very suitable for pear-shaped body wearing, you can hide the fat of the waist and crotch, but pay attention to the length of the skirt to avoid dragging. No matter how tall or short, the pleated skirt is chosen at the length near the calf, revealing a calf, making it look tall and thin.
Short women can wear skirts that are a little below the knees
, the length is friendly to small people.
"2 pants" – the most versatile pants in winter
No.1 Tofu pants
Matching points:
●Wear more colorful tops
In winter, there must be a pair of tofu pants, soft and sticky white, giving people a clean and cold feeling, with colorful cotton clothing, sweaters, instantly achieve the purpose of reducing age, so that the whole person is a lot brighter.
White is a neutral color
, can be paired with any color,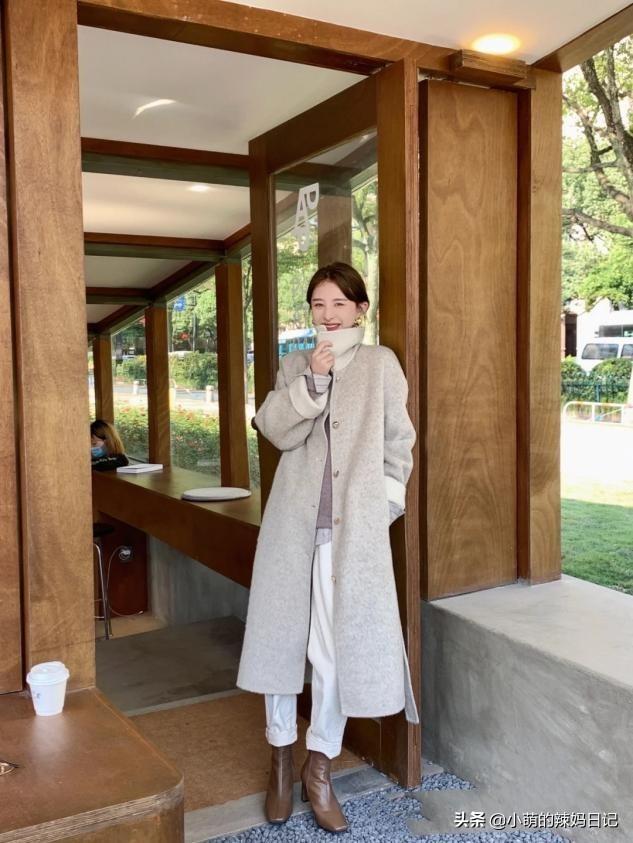 Perfect for pairing with colours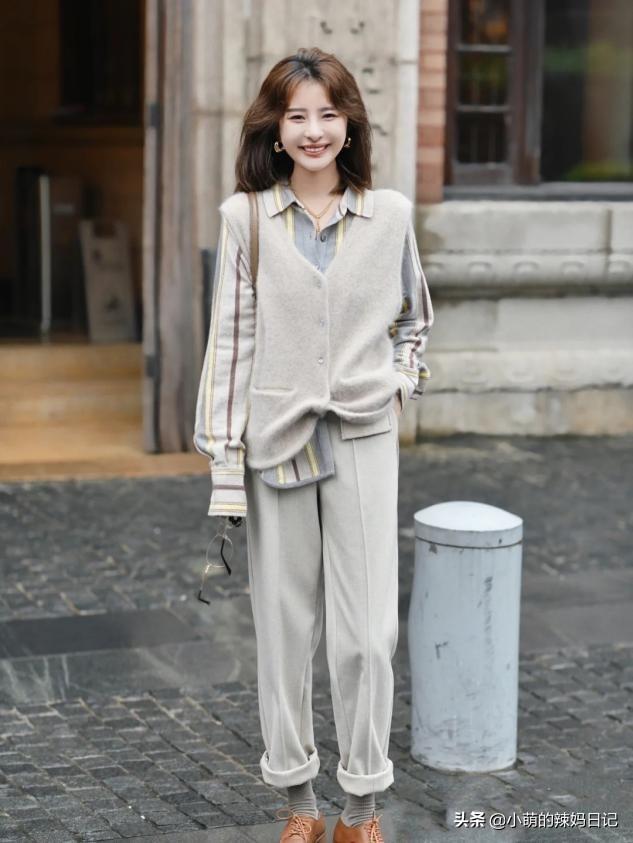 , white can weaken the brightness of color, and the color matching is more natural and harmonious.
White tofu pants can maintain the lightness of the lower body, even if the upper body is wearing heavy cotton clothing.
It can also visually reduce the sense of dullness
, look even more brisk. For example, a thick lamb wool jacket with tofu pants, a plush jacket thick and warm, and tofu pants are clean and neat, and the two are not dull at all.
●
Pay attention to the fit
There are many types of tofu pants, if you consider pairing them with a long jacket,
It is recommended that you wear it with straight-fit tofu pants
The trousers are narrow and long, reducing the loose feeling of the jacket, lengthening the line of sight, and making it appear higher. If you wear sweaters, knits, etc., you can try to match them with a looser pair of tofu pants, which are similar to the wide-leg pants fit, and the overall loose shape highlights the lazy style.
Points: The shape of tofu pants and tops should be adapted, and specific reference to the rules of dressing up and down, one by one.
No.2 suit pants, grasp the style matching of suit pants
40+ women must try suit pants, the fabric is smooth, the drape is good, and it looks high-class! In addition, the suit pants are larger in shape, which is more suitable for autumn and winter, and the autumn pants will not be bloated.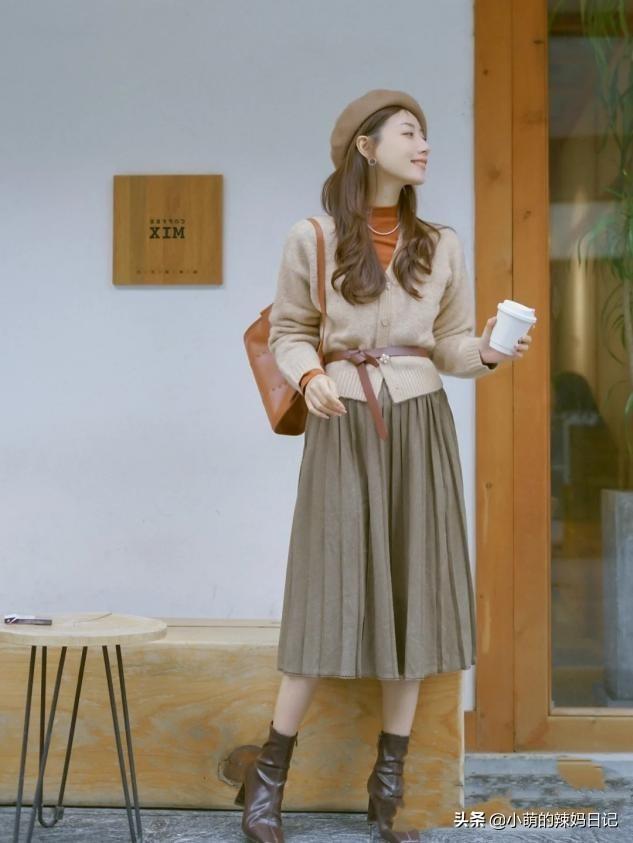 The specific collocation plan is as follows
★
Temperament wind
Tweed coat + suit pants: Two high-end textured pieces are paired together, even the simplest basic model, and the wearing is full of high-end feeling. With too mature and old-fashioned women, you can replace the solid color tweed coat with a more designed checked tweed coat, and the plaid of different sizes and colors will fill the sense of fashion, and it is more expensive with suit pants.
In addition to high-grade black and white gray, caramel color, khaki is also recommended, the color purity is high, but there will be no fluorescent feeling, than the skin tone contrast is obvious, can better brighten the skin tone. Note that darker suit pants with a brighter jacket will be better, chiaroscuro, wear out layers.
Commuting wind
Commuting style wear pays more attention to the appropriateness and comfort of matching, a slightly casual top with high-end expensive suit pants, can combine the attributes of the two, become more daily, such as casual style shirts with knitted vests, soft fabrics, loose fit.
Women with thicker calves wear a straight version of suit pants, the trousers are straight and smooth, full of lines, stretching the longitudinal length, showing that the legs are more slender, want to raise the height,
Just pull up the legs to make cropped pants and wear them
Are you still wearing sweaters and jeans? It's long outdated! This year's popular sweater with suit pants,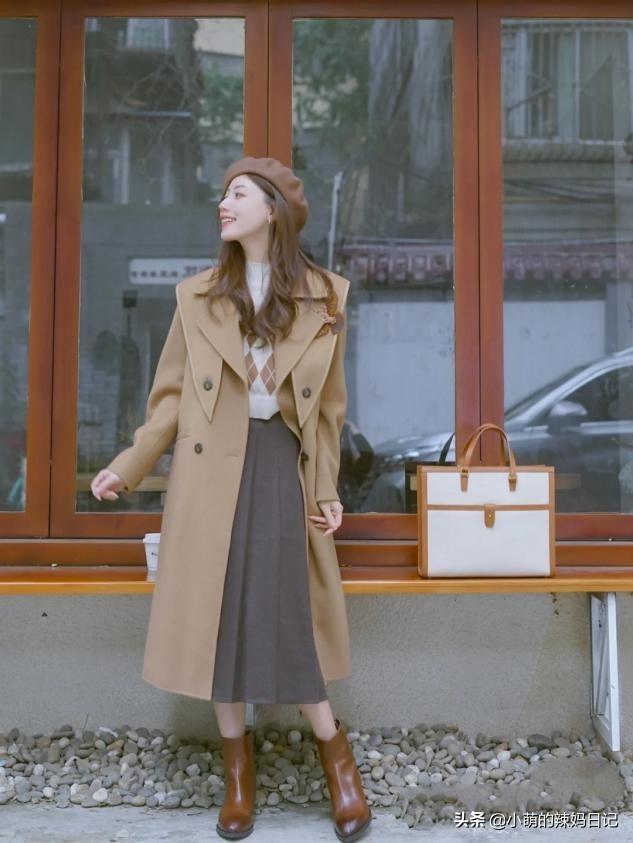 Knitted material with a texture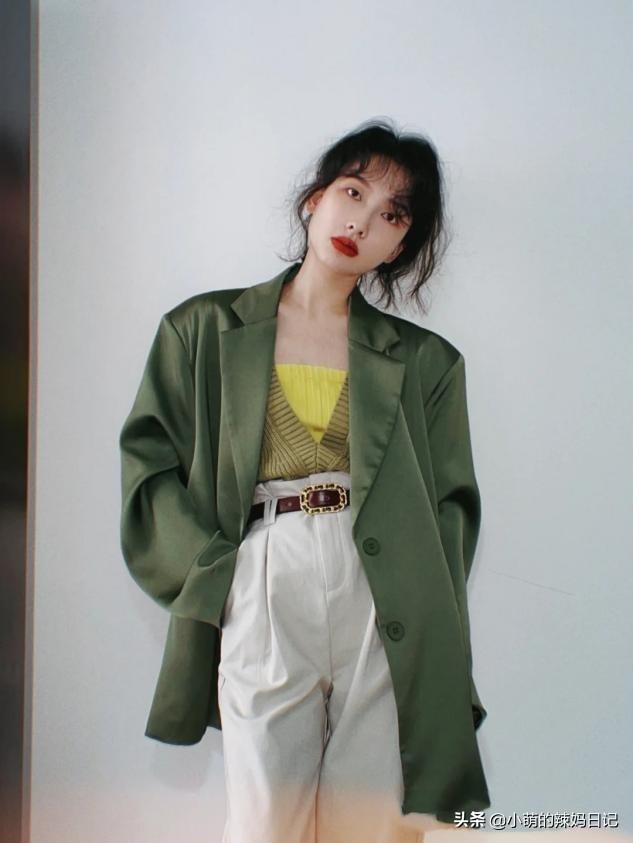 Weaving rough ore some
, looks more Korean, with smooth and fine suit pants, coarse and fine collide, the upper body is very thin. In addition, tucking the hem of the large sweater into the waistband of the trouser to shorten the length and expose the small man's waist will be higher!
"2 coats" – two tall and thin coats
Winter clothing must pay attention to the looseness, while maintaining warmth to avoid bloat, so how to choose a winter coat? You can choose from the following two perspectives: First,
Look at the outline of the whole
, narrow and long, straight silhouette can lengthen the proportion of depth and length, it seems that people are tall and thin,
Second, the fabric is thick and warm
, but not too fluffy and bloated, it is better to replace the swollen cotton jacket with a down jacket, tweed coat, plush jacket.
One of the recommended coats: coats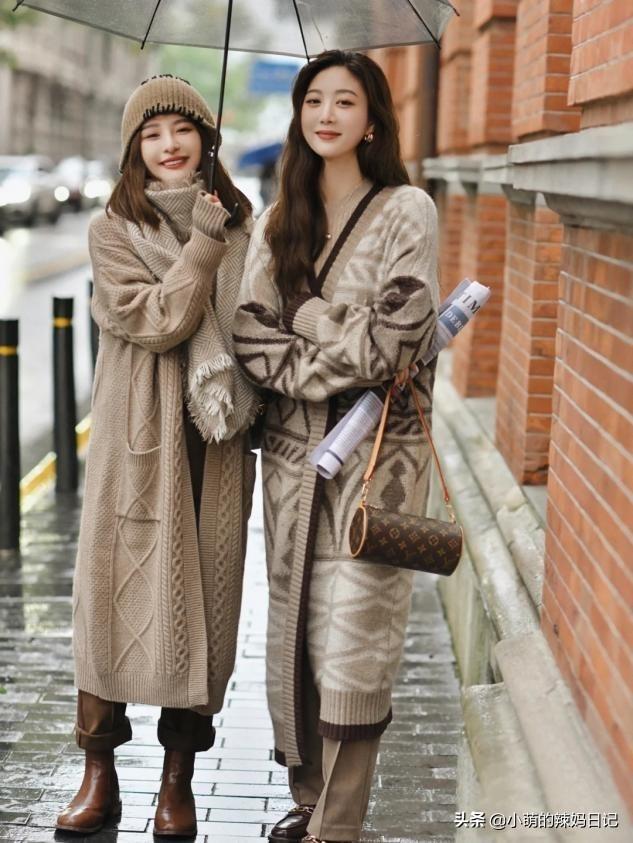 Gray + white
Wear an overcoat in winter, elegant and temperamental. It is recommended that you choose more versatile gray and black, there will be more space in the color matching, and at the same time, you do not pick skin tones, and yellow and black leather can also be worn. For example, a gray straight coat with white pants, and a sharp white brightens the gray, making the overall match dull. If you want to present a calm feeling, you can wear it with a pair of small black pants, but choose cropped length + skin-revealing shoes.
Red + Black
The burgundy coat is really white! If you are tired of wearing an earthy coat, you must try a burgundy coat,
Highly saturated red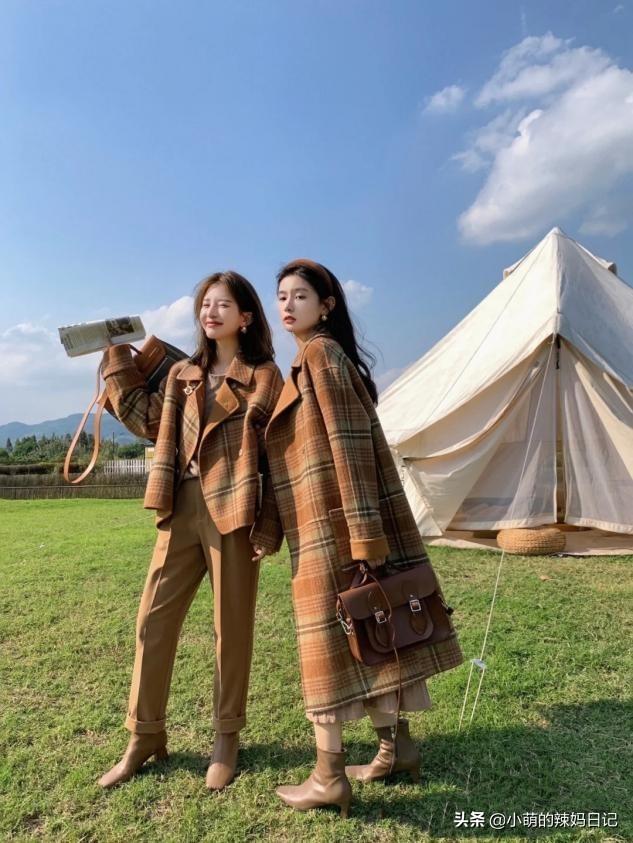 , with some gray tones, the upper body is several degrees white, with a black dress and boots, so famous!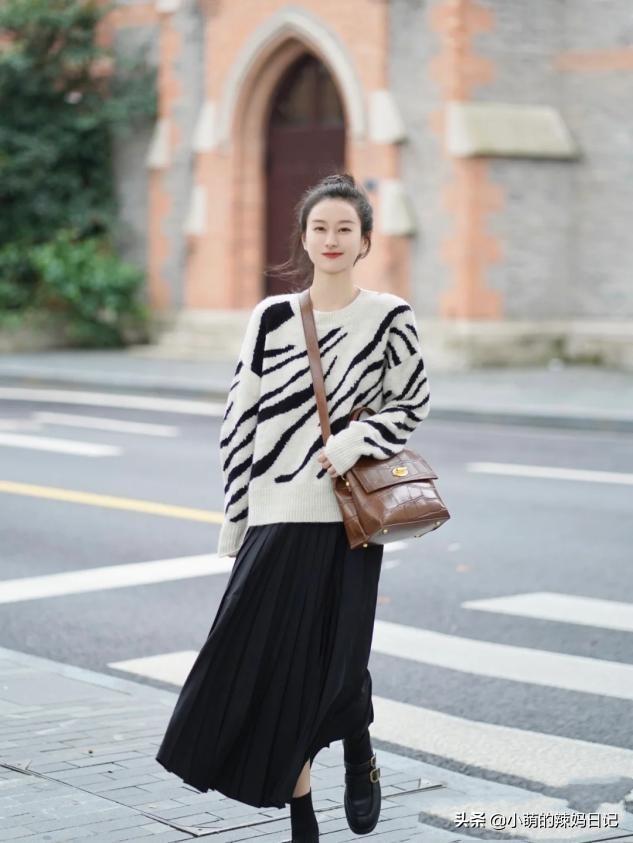 Burgundy + black, classic color matching, high-grade atmosphere, let you easily stand out this winter.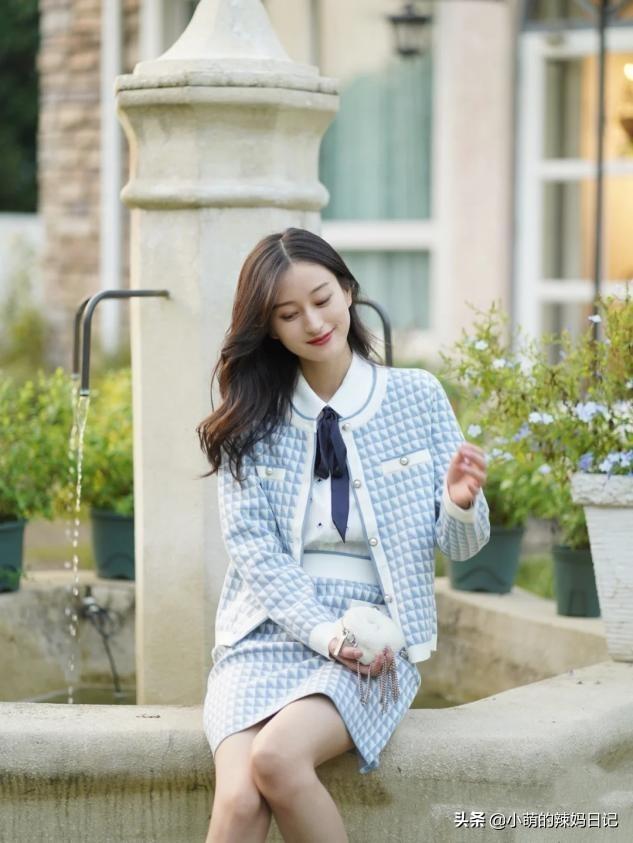 Jacket recommendation two: a small fragrant coat
Elegant, expensive little fragrant coat, classic and timeless, every woman must have one in her wardrobe! Round neck design, revealing slender neck, cardigan placket form easy to put on and take off,
Delicate buttons and finely woven tweed hems accentuate the texture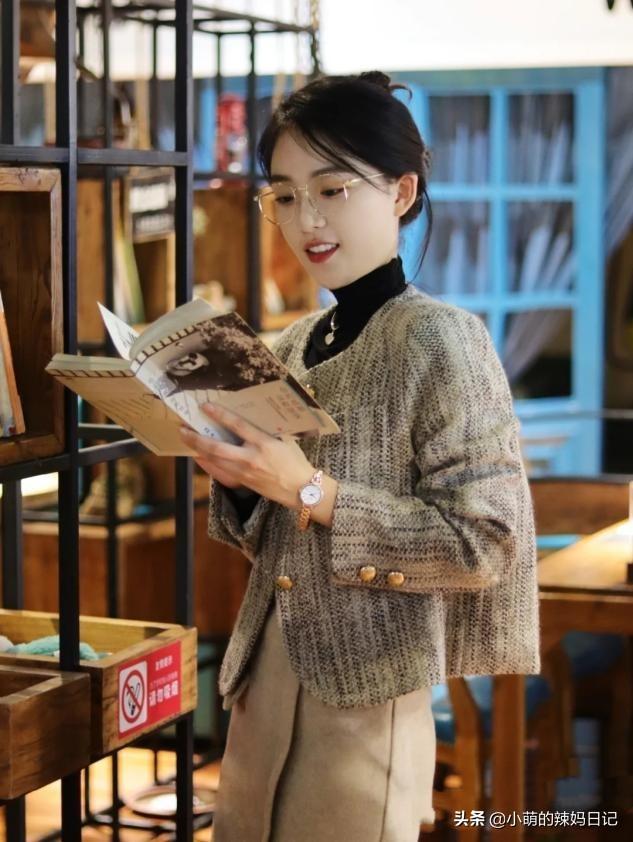 , a must-have for goddesses!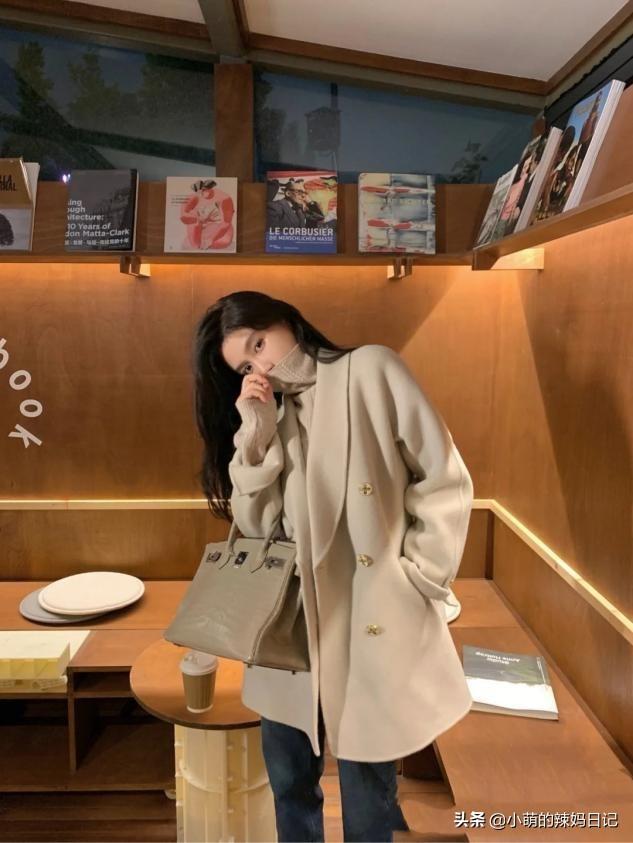 A woman who will not match blindly into a small fragrant suit
, the suit is simple and stylish, with a sweet shirt with a bit of design, a proper rich family, look at the foreign. Young women can try light bright color small fragrant sets, such as blue and white checker, burgundy, etc., very small and fresh, 40+ women choose the classic black and white houndstooth grid, elegant and atmospheric, and temperament.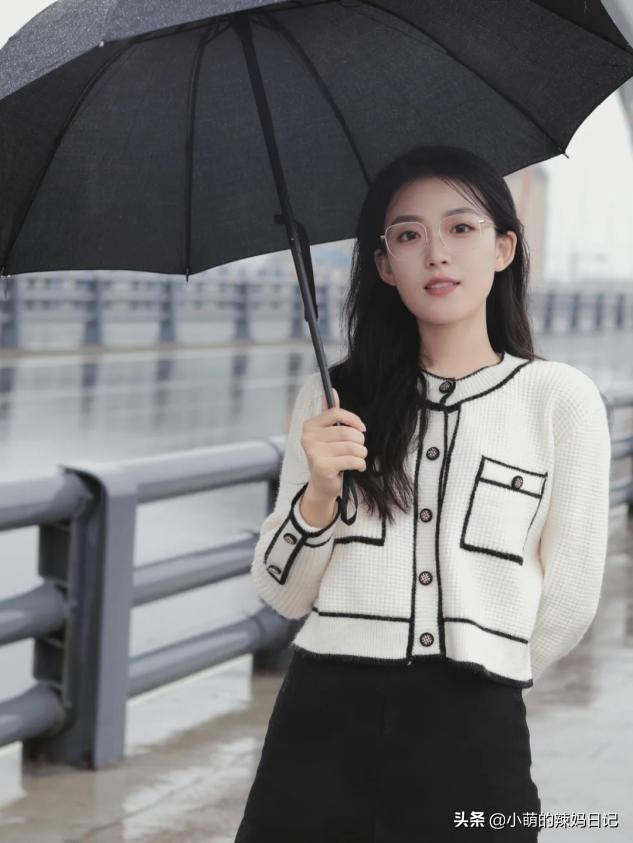 The overall shape of the small fragrant jacket is more slim, the length is at the waist and abdomen, and the small person wears it very high, but pay attention to the choice of underwear,
A slim undershirt with a high or semi-high neck will be more suitable
On the one hand, it increases the temperature at the neck, and on the other hand, it uses the inner layer to intensify the feeling of contraction and reduce the lateral width.
After reading today's sharing, don't you know what to wear in winter? Heart is not as good as action, go and try this "1 skirt, 2 pants and 2 coat"!
、
、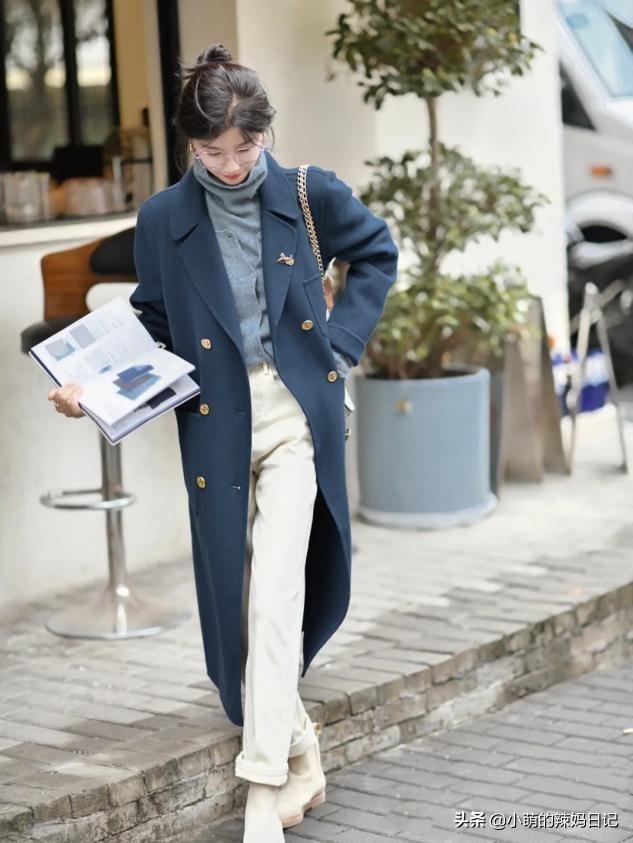 、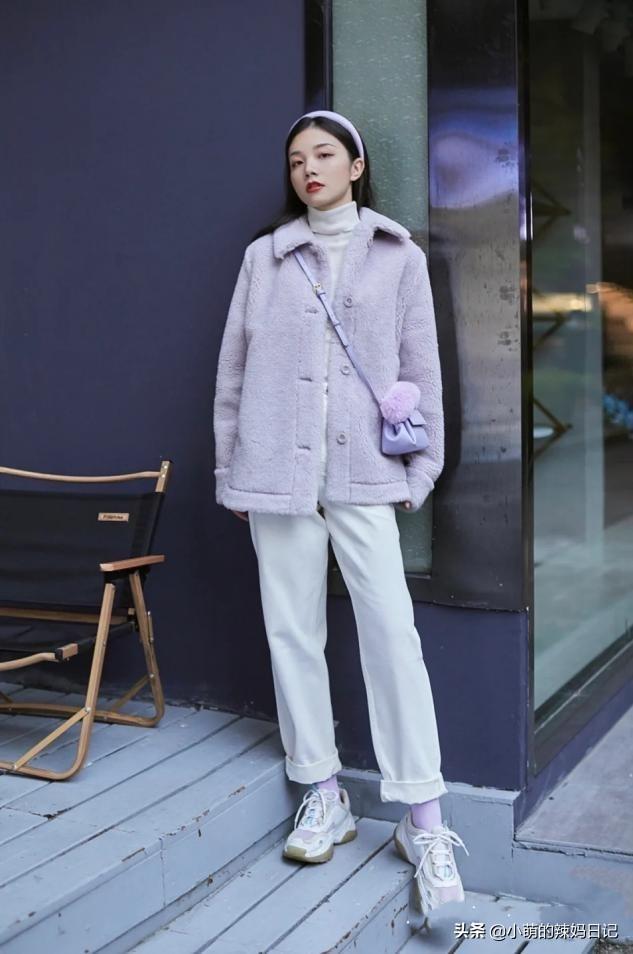 ★