Application knowledge and characteristics of glass glue:
Anti-mildew: Since many glass glues are mostly used in the bathroom, the kitchen is very humid, and mildew prevention has become a very important task for glass glue. Generally, good quality glass glue will be indicated in the packaging with anti-mildew effect, and poor quality glass glue will not be indicated.
Curing effect: The curing effect is the most direct reaction to the quality of glass glue. Good glass glue cures quickly, the color is pure, there will be no cracks, and the taste is also very small, there will be no fine particles, and the elasticity can be clearly felt when pulling it. On the contrary, poor quality glass glue has little elasticity, it is easy to break when pulling, the color is not pure, and there will be small particles, the most obvious is the curing time is slow or completely unable to cure.
Types: Glass adhesives on the market are mainly divided into two categories: acid glue and neutral glue. As the name suggests, acid adhesive is acidic, due to the corrosion effect of acid adhesive tape, it is generally only used for the bonding of glass. Neutral glue will be much better in this point, many decoration materials can be bonded with it, and there is no pungent sour smell emitted by acid glue, it can be said that it is good for people and decoration materials of glass glue, but the price will be more expensive than acid glue.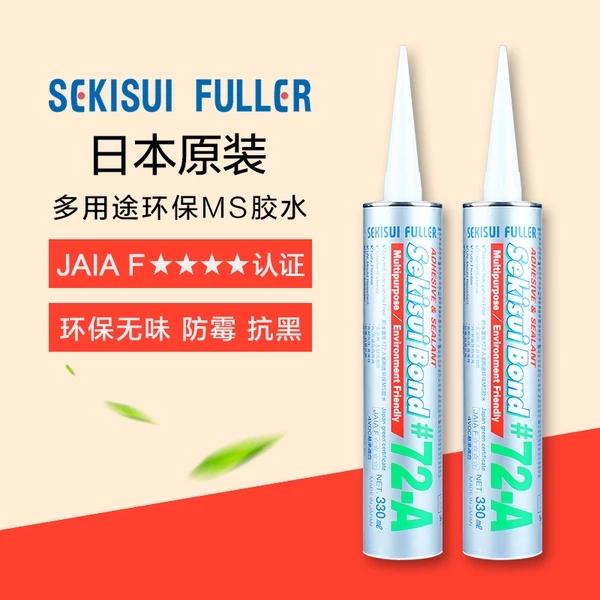 How to choose glass glue – precautions for purchasing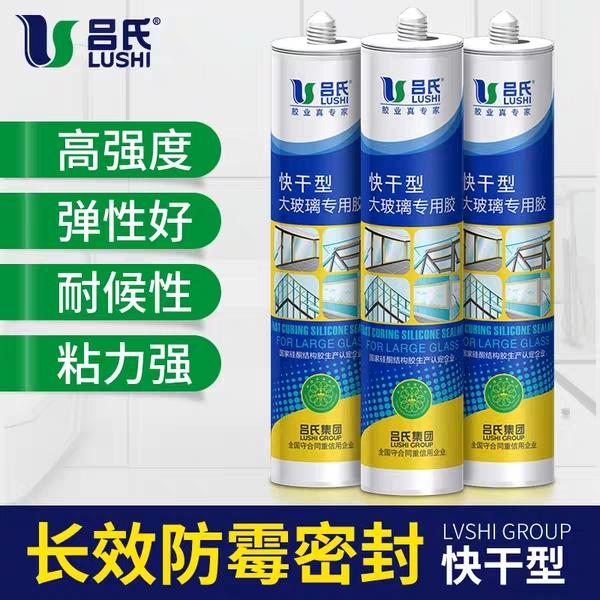 1: The quality of glass glue can be investigated from viscosity, tensile force, whether it is mildew-proof, whether it is easy to clean, whether it will change color, etc., from the color point of view, glass glue has a variety of colors, white, black, color, etc., as well as transparent color.
2: Acid silicone glass glue – wide bonding range, excellent adhesion to most building materials such as glass, aluminum, oil-free wood, etc. However, it cannot be used to bond ceramics, marble, etc.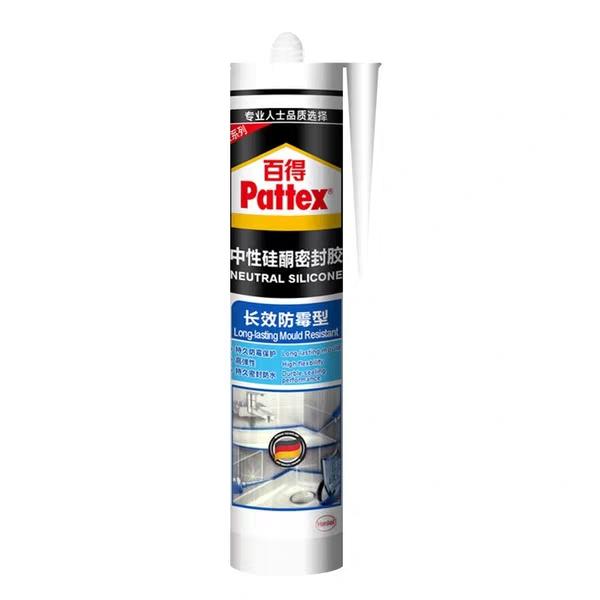 3: Neutral silicone glass glue – can be used to bond ceramic sanitary ware, marble, etc.
4: There are many varieties of glass glue on the market, including acid glass glue, neutral weathering glue, silicic acid neutral structural glue, silicone stone glue, neutral anti-mildew glue, insulating glass glue, aluminum-plastic panel special glue, aquarium special glue, large glass special glue, bathroom anti-mildew special glue, acid structural glue and so on.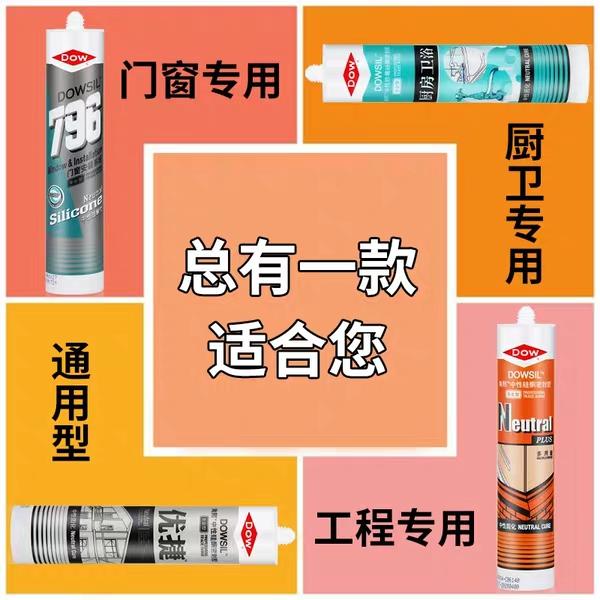 Top 10 brands in the glue industry: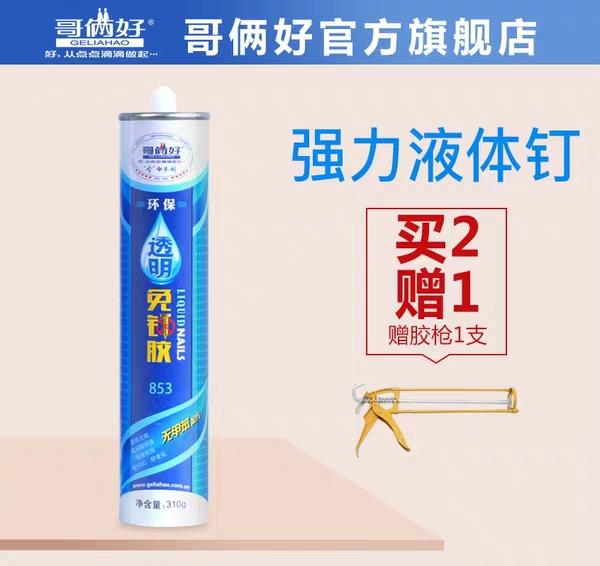 1. Loctite
Henkel Corporation officially announced the launch of Loctite ® Liquid Opto-Clear Adhesive (LOCA) in July 2011, which has received widespread attention and praise. Henkel Loctite ® liquid optically clear adhesives (LOCA) help customers solve and realize a wide range of application needs for cover lens bonding, touch sensor assembly and direct bonding applications for touch screens and display devices, including mobile phones, tablets, monitors, televisions and outdoor billboards.
2, Dowcorning Dow Corning
In June 2016, Dow partnered with Dow Corning to bring together complementary silicones and organic chemicals to meet your growing challenges. Importantly, based on a close cooperation and customer approach, the Consumer Solutions business unit was formed. Consumer Solutions is an engine of innovation driven by a customer-first mindset – combined with Dow's diverse solutions to deliver new silicon-based materials.
3, Pattex Baltur
Started in Germany in 1956, a famous brand in the field of civil adhesives, Henkel Group to create a global strategic brand, the main construction / civil decoration / stationery adhesive products, Baltur brand has nearly 60 years of historical heritage, representing consistent professional experience and excellent quality, is a strong global strategic brand under the German Henkel Group. It involves 48 countries in the world, with 14 categories and about 2700 products. Its full range of products to meet the needs of different customers.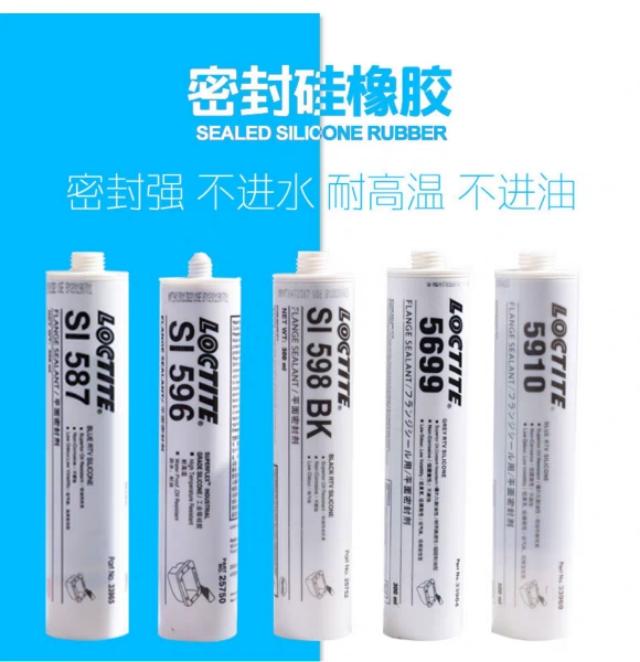 4. Go back to heaven
Huitian New Material is an enterprise group specializing in the research and development and production of adhesives and new materials, with a 300041 stock code, and has built industrial bases and R&D centers in Shanghai, Guangdong, Jiangsu and Hubei, and hosted the industry's academic core journal "Bonding". The company has passed ISO9001, ISO/TS16949 quality management system certification, ISO14001 international environmental management system certification, products through SGS, TUV, JET, CQC, GL, JG, UL, DIN, NSF, FDA, LFGB, API and other certification, is currently one of the largest suppliers of adhesives and new materials in China's new energy, electronics, automotive, industry, packaging, environmental protection, construction, high-speed rail and other industries.
5. Sibao
Founded in 1998, SiBao Technology is located in Sichuan, the birthplace of China's silicone industry, mainly engaged in the research and development, production and sales of silicone room temperature glue, silane and special equipment; It was listed on the Growth Enterprise Market of China (stock code 300019 in October 2009. SiBao Technology has undertaken and completed a number of national, provincial and municipal key scientific and technological research and technological innovation plan projects, achieved a number of industrialization results, and has strong technical and economic strength.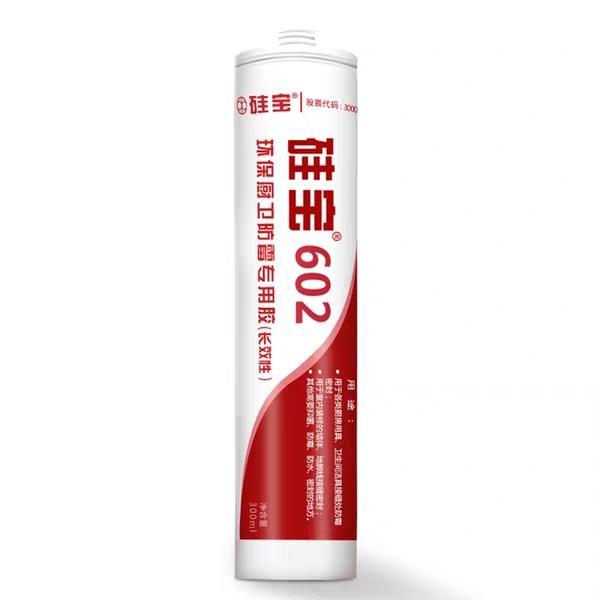 6. WACKER
Founded in Germany in 1914, Wacker-Chemie is the world's leading manufacturer of silicones, a technology leader in the world chemical industry, and a manufacturer of polymer binders for construction, with around 15,000 employees and annual sales of 5 billion euros worldwide. With €150 million annually on research and development and €520 million on infrastructure, Wacker-Chemie is one of the world's largest companies investing in research and laying the foundation for its success.
7. Bostik
Founded in 1889, the French Total Group, one of the world's largest producers of adhesives and sealants, is committed to the leading modern enterprise in the industrial, construction and civil adhesive markets. The company's business is mainly involved in three main areas: industrial, construction and civil markets. Bostik is one of the world's largest producers of adhesives and sealants. Products are mainly used in industrial, construction and civil glue markets, widely used in sanitary products, woodworking furniture, packaging, paper, labels, transportation, construction and civil industries.
8, Fuller Fuller
Founded in 1887, H.B. Fuller is one of the multinational companies specializing in the production and marketing of adhesives, sealants, coatings, paints, and other specialty chemicals, headquartered in Minnesota, USA. H.B. Fuller has branches and offices in 37 countries and regions around the world, and its products sell well in more than 100 countries and regions.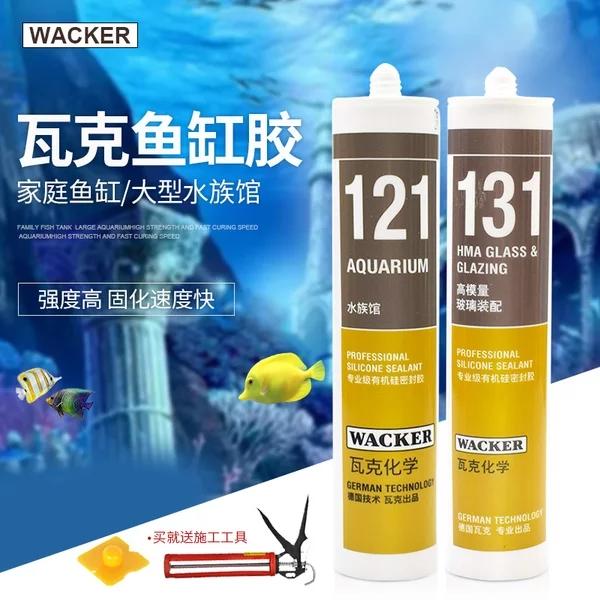 9, THE BROTHERS ARE GOOD GELIAHAO
Gelihao New Materials Co., Ltd. (stock code: 836618), located in Geliahao Industrial Park, Fushun City, Liaoning Province, covers an area of more than 200,000 square meters, focusing on civil environmental protection decoration and decoration glue, with an annual production capacity of 100,000 tons. Founded in 1984, after more than 30 years of continuous innovation, development and leap, the company has become an enterprise in the adhesive industry, and has now developed into a joint-stock enterprise with more than 30 varieties of four series of adhesives, coatings, synthetic resins and automotive chemicals, integrating scientific research, production, sales and service.
10. LUSHI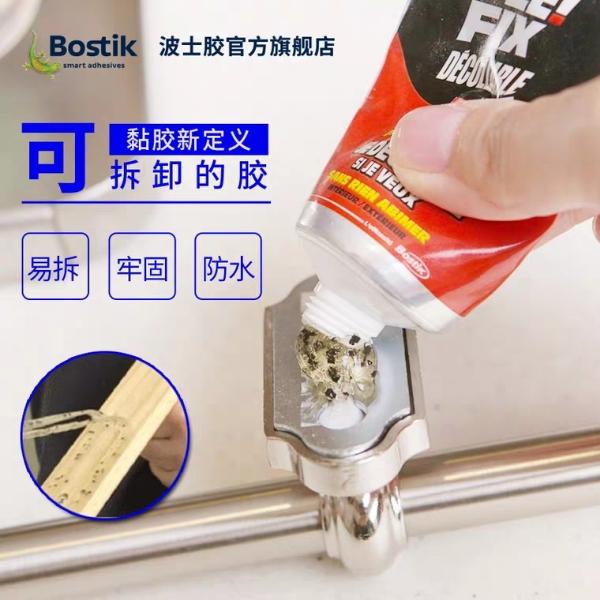 Liaoning Province famous trademark, industry standard participation drafting unit, Asian adhesive industry large enterprises, mainly engaged in civil adhesives, industrial adhesives, military adhesives and other research and development, production, sales of high-tech enterprises.