Caption: National Day Travel Vipshop Hot Sales List Provided by interviewees
With the Golden Week approaching, consumers' willingness to travel outdoors has increased significantly, and peripheral tours and camping tours with the concept of "micro-vacation" have become the hot theme of travel during this year's Golden Week. In the context of epidemic prevention and control, in order to avoid peak passenger flow and crowded places, many consumers have chosen more relaxed 2-3-day short trips, and young people especially prefer new play methods such as outdoor sports, mountaineering and camping, and resort experience.
Under the travel boom, consumers have begun to purchase travel-related materials intensively. On the Vipshop platform, the sales of sports jackets, storm jackets and hiking/hiking shoes increased significantly compared with the previous month, and the overall sales of storm jackets increased by more than 200%. Among them, the most popular among consumers is outdoor clothing brands, the sales of outdoor professional brands such as Pathfinder TOREAD, Burch and PELLIOT, and Marmot rose by more than 75%, 106% and 94% respectively from the previous month.
"Micro-vacation" has become a new favorite in the post-epidemic era, and young people prefer outdoor camping
"Micro-vacation" refers to the vacation life that users can enjoy without having to travel by car, mainly based on surrounding tours that can be reached by car in 1-3 hours. Compared with long-term vacations, micro-vacations have close driving distances, short cycles, and less cost, but users can also enjoy sightseeing, rest, and experience.
In the post-epidemic era, the travel method of micro-vacation has gradually become the mainstream, which is particularly popular among young people. According to the 2021 Mid-Autumn Festival Holiday Travel Data Report released by Ctrip, the demand for peripheral travel showed a significant growth trend during the past Mid-Autumn Festival holiday. The number of bookings for peripheral tours accounted for 56% of the total number of travelers, higher than the level of the Mid-Autumn Festival in 2019 and this year's Dragon Boat Festival and Qingming holidays. Among them, most of the most popular peripheral travel destinations are concentrated in East and South China. Young users have become the main group, with post-90s and post-00s users accounting for 54% of the surrounding travel groups.
In addition to traditional tourist attractions, various resort complexes, theme parks, caravan camps and other play methods are more widely accepted by young people. Vipshop data shows that in the past January, the search volume and sales of camping-related tents, sleeping bags and other products have increased significantly. As of September 21, the search volume of "outdoor tent" and "sleeping bag" on Vipshop increased by 70% and 280% respectively compared with the previous week, and sales increased by more than 200%.
The fitness craze continues to be hot, and outdoor sports ignite new ways of living in cities
iMedia consulting data shows that with the upgrading of consumption and the rise of domestic products, China's sports shoes and clothing industry has developed rapidly, and the retail sales of China's sportswear will reach 252.3 billion yuan in 2020, and it is expected that the retail sales of China's sportswear will reach 269.6 billion yuan in 2021, and the market size of China's sports shoes and apparel industry will reach 385.8 billion yuan.
Vipshop data shows that the number of orders for sports outdoor goods from women in 2020 increased by more than 30% year-on-year, among which yoga equipment, cycling equipment, sports shoes and clothing are the most popular among women. For the whole year of 2020, orders for skipping rope products from male users on Vipshop increased by 270% year-on-year, hula hoop orders increased by 250% year-on-year, push-up bracket orders increased by 211% year-on-year, and orders for supine boards increased by 90%.
With the cool weather, the sales of sportswear and sports equipment on the Vipshop platform once again showed a significant upward trend, and the sales of sports jackets, sports suits, running shoes and other categories reached double-digit growth in the past month, and the sales of brands such as Anta, Philo and Skechers increased significantly. Consumers in first-tier cities such as Beijing, Shanghai, Guangzhou and Shenzhen purchase sports equipment such as basketball, badminton and football in large quantities.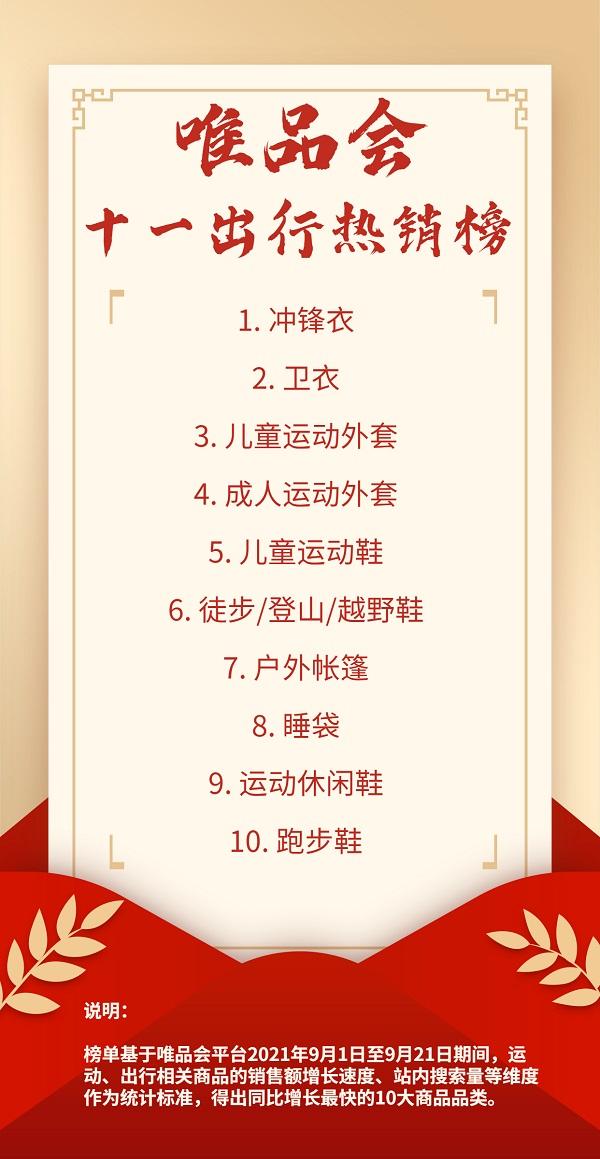 On September 22, sports brand SKECHERS and Vipshop launched the Super Brand Day event, with sales exceeding 40 million within 24 hours of launching, selling nearly 250,000 products, and an average of 3 Skechers products were photographed every second.
Xinmin Evening News reporter Jin Zhigang