Spring is here, and it's time to get outdoors. Good storm pants are essential for any outdoor sport, and if you're still struggling with choosing a storm pants, check out this experience by Jiguo Experiencer. This Kailas Outdoor Sports Men's 3-layer Storm Pants KG130029 will surely please you. Waterproof, lightweight and hard-wearing with COATS stitching, these pants are stronger and more durable. It can be applied to various outdoor sports such as mountaineering, and is available in two colors, including hay yellow and black. And this experience, the experiencer went to many places, went up the mountain, and rowed. Without further ado, let's take a look at this experience!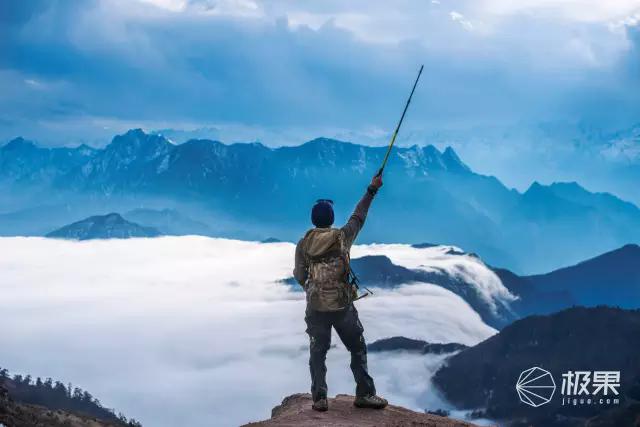 Speech
I have been unconsciously mixed in the outdoor circle for 5 years, and I have gone further and further in breakthroughs and challenges. Outdoors is full of mystery and charm for people living in forests made of reinforced concrete, it allows people to break free and breathe free air, but the risks that outdoor activities have to face are ignored by many people, who overestimate their abilities and underestimate the power of nature. Changeable climatic conditions, complex terrain, and thrilling emergencies often make unprepared travelers suffer, and here we have to face up to the fact that having a handy set of outdoor equipment is especially important for travelers who survive outdoors.
The product tested this time is Kailas KG130029 three-layer punch pants, Kaile stone has always been the industry more concerned domestic brand, the author has also used some Kaile stone other products, such as tents, fleece pants, etc., the overall feeling of the brand is more functional, the product is solid and durable, and thanks to the Jiguo network to the majority of users to bring a variety of fresh things.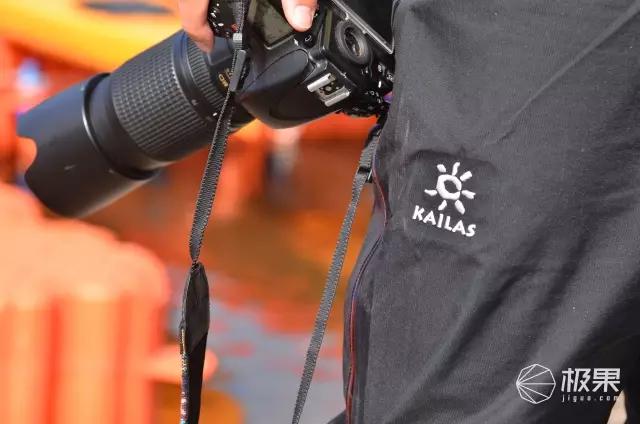 Unboxing
To get back to the point, for various reasons, the time of this evaluation was postponed from years ago to March, which also made me miss the trip to climb the second peak of Siguniang Mountain with the little sun. But fortunately, with the efforts of the sledgehammer, we successfully got Little Sun's storm pants.
Because it is an evaluation product, Kaileshi Company has added a special trademark for Kaileshi equipment evaluation in the trouser leg, probably to prevent the trial product from being sold, and the big logo of the Jiguo MM is a big logo to show gratitude.

The overall feel of the pants is good, with clear lines and a clean look.
Little Sun and Ji Guojun came together happily.
Close-up of the big logo of Kaileshi Laboratory, it seems to be more characteristic at a glance, but in fact, this trademark is very abrupt after being attached to the pants, and the little sun at the end is snatched up by this bright yellow "big patch".
Product characteristics
Storm pants are available in yellow and black colors, yellow can play a very conspicuous role outdoors, in the outdoor can be conducive to being discovered by peers or others, black is very low-key, and more resistant to dirt, the two colors are suitable for two completely different personality customer groups.
KG130029 adopts FILTERTEC, a waterproof and breathable fabric independently developed by KAILAS, official information description: high-tech film with high waterproof 2 times breathability, in addition to superior waterproofness and excellent breathability, it also combines anti-oil effects to avoid body oil, sweat and sunscreen.
Fully waterproof zipper, you don't have to worry about rain immersion from the zipper in rainy weather.
Compared with the two-laminated fabric, the triple-laminated fabric is a composite waterproof and breathable layer under the outer fabric, and then composite a layer of inner lining, which is characterized by lighter weight and better durability.
The inner cuff is sewn with a wear-resistant fabric, which is rougher to the touch than other parts, and is very solid.
There is a hook in the cuff of the trousers, which can hook the laces, so that the storm pants can wrap the hiking shoes, and can prevent sand and snow during the journey.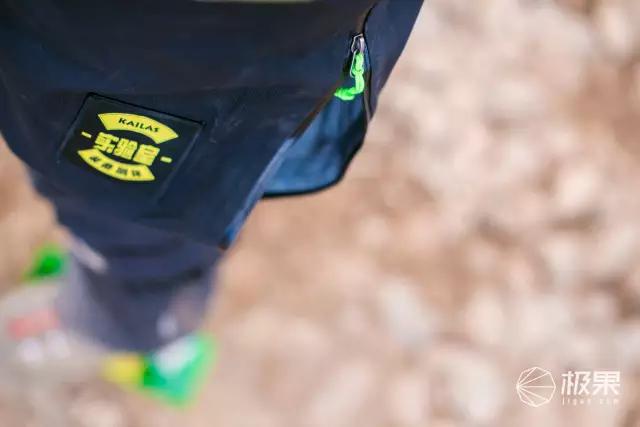 Equipment suspension setting located at the lower back.
The two metal buckles on the belt emblazoned with the Kailestone logo are very personal and secure.
Built-in adjustable waistband with velcro to adjust the tightness of the waistband.
Try the feelings
With new equipment, of course, you must hurry out to "spread the wild", after entering March, the ice season has ended, and you can only look for project activities in the surrounding area.
(1) Leisure outdoor activities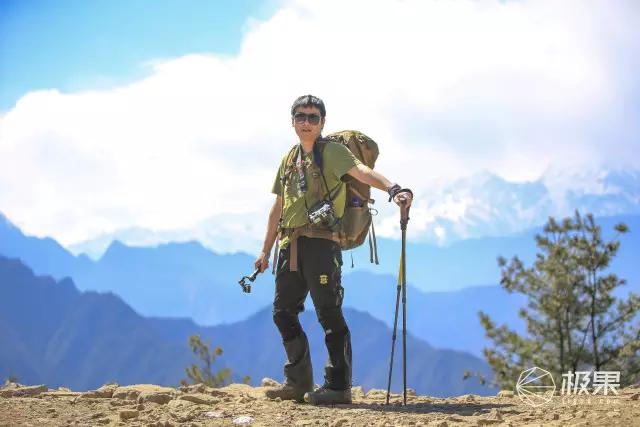 Location: A kayaking training base on the outskirts of Chongqing
Environment: Sunny days, moderate humidity, temperature 17-28°C
Time: 9:00-12:00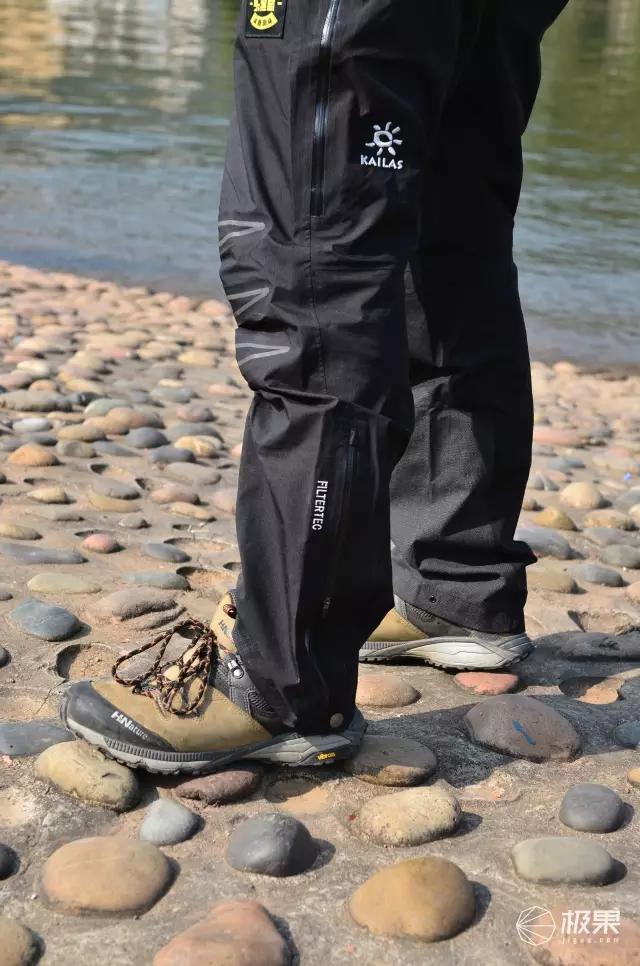 The first item, to test breathability and comfort during sports, wearing assault pants alone for a morning run of 5km, during running, feel the soft inner fabric of the KG130029 triple-laminated rubber, and it will not feel stiff when it touches the skin, and the military version of the trilaminated GTX storm pants used before is particularly hard inside, a bit like an oilcloth. In terms of perspiration, the author closed the heat dissipation zipper on both sides, and after running, the inner waist below the knee was wet by sweat sleep, of course, it is also related to the recent high temperature in Chongqing, and I am also more sweaty, when the heat dissipation zipper is opened, the cooling effect is obvious.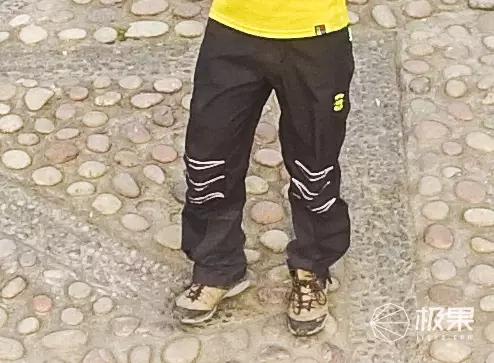 The second item, test waterproofness, the difference between storm pants and fast drying pants is that it sacrifices part of comfort and enhances defense, because it is a sunny day, how to test waterproof? The author had a wit, isn't there a kayak in the nearby kayak club, since there is no rain, let's go play in the water, and specially picked a seat at the pier with all water! It's all water! It's all water! The kayak sits on.
After an hour or so. Whether it was the water coming in from outside the boat or the water on the seat, they were turned away by the storm pants, and they went ashore dry, while the companions were all wet.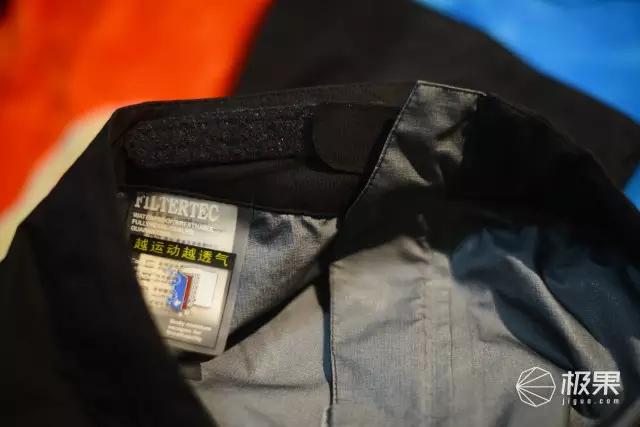 (2) High-altitude hiking activities
Location: Niubei Mountain, Luding County, Sichuan Province (3660m above sea level)
Environment: sunny to light snow, temperature -5-10°C
Duration: 2 and a half days
The Oxback Mountain Hiking Trail is about 15 kilometers long, rises 1824m above sea level, and takes about 7 hours one-way, making it a beginner highland hiking trail. The author also chose to test the various functions of storm pants through this line.
Dress as follows:
Top: Kailestone DG220004 fleece
Pants: Kaile Stone KG130029 storm pants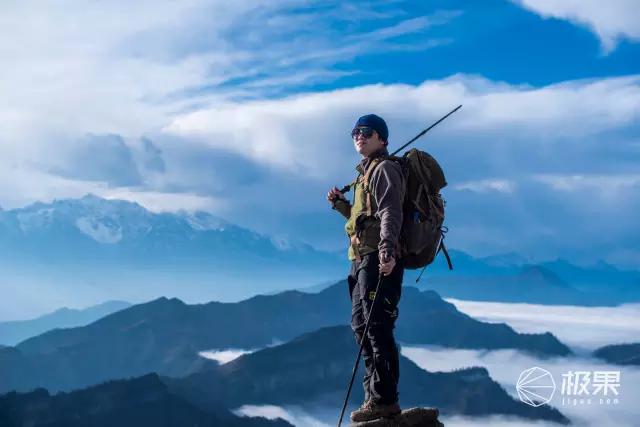 Backpack: Kaile Stone Olympus IV65+10L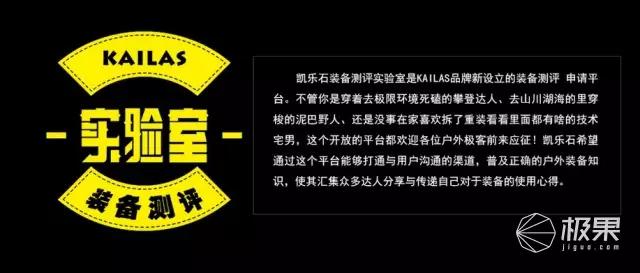 The climate in the alpine area is changeable, the road conditions are very complicated, and the requirements for outdoor equipment are relatively high, and lifting industry storm pants are indispensable. And the KG130029's ultra-light, wear-resistant also happens to free our legs, no longer bothered by heavy equipment and thorns on the road. As the altitude rises, the temperature decreases, the vegetation above 3,000 meters above sea level gradually becomes scarce, lack of oxygen and cold wind, and the good tightness of the storm pants plays a role in keeping warm.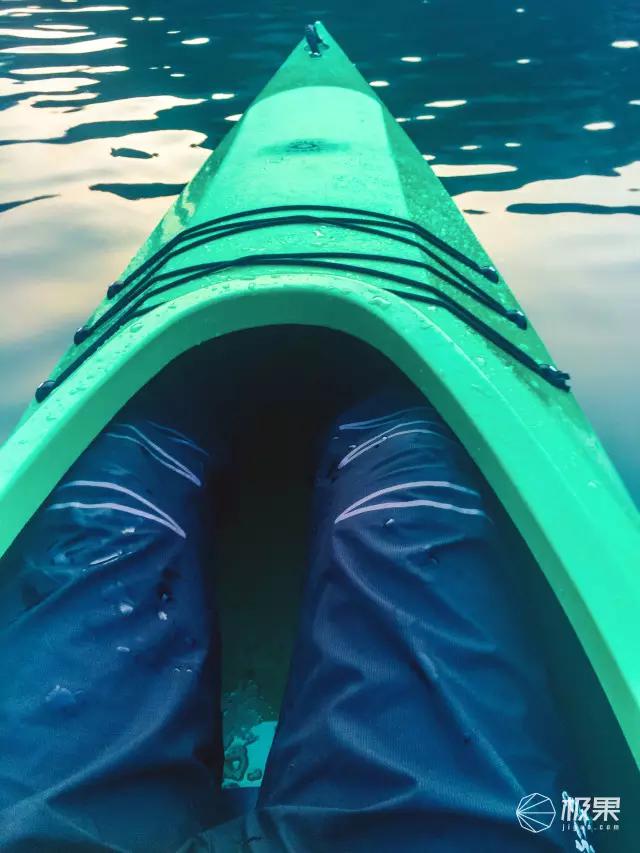 The pants fit well, but they look slim but feel loose in reality, so they won't hinder the way of climbing over obstacles during travel.
The design of the legs is very reasonable, more than enough to completely wrap the wide high-top hiking shoes, and hook the laces with a built-in hook, playing a role in sand and snow prevention, can replace the snow cover, 15 kilometers of sandy road without a single pebble falling into the shoes, a very practical design.
The waterproof zipper on the leg can be pulled open to dissipate heat as needed.
Walking in the bush is easy, and the wear-resistant and scratch-resistant fabric has no problem with scratching the bush.
Summary and recommendations
◆Because I got a black style this time, it is a very common color, and it is understandable in terms of color matching, but the reflective strip at the knee is more abrupt, and I hope to improve it in future products.
◆ Increase the configuration of pockets, especially when wearing storm pants + quick-drying T-shirts, it is still very inconvenient to have no pockets in the whole body.
◆ Increase the place where the belt can be attached, which can not be equipped with a belt as standard, but can give users one more choice.
◆The product strengthens the design in terms of breathability, so that users with a lot of sweat can better experience outdoor life.
Finally, I would like to thank Jiguo.com again for bringing us so many new gadgets that we can play with, and I hope that my trial experience can give some practical references to those who see this review.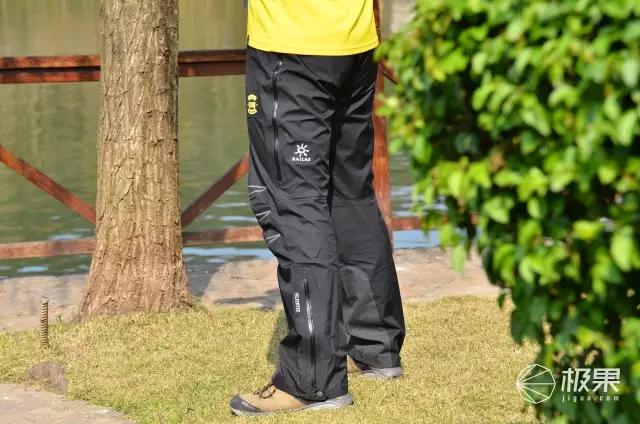 -END-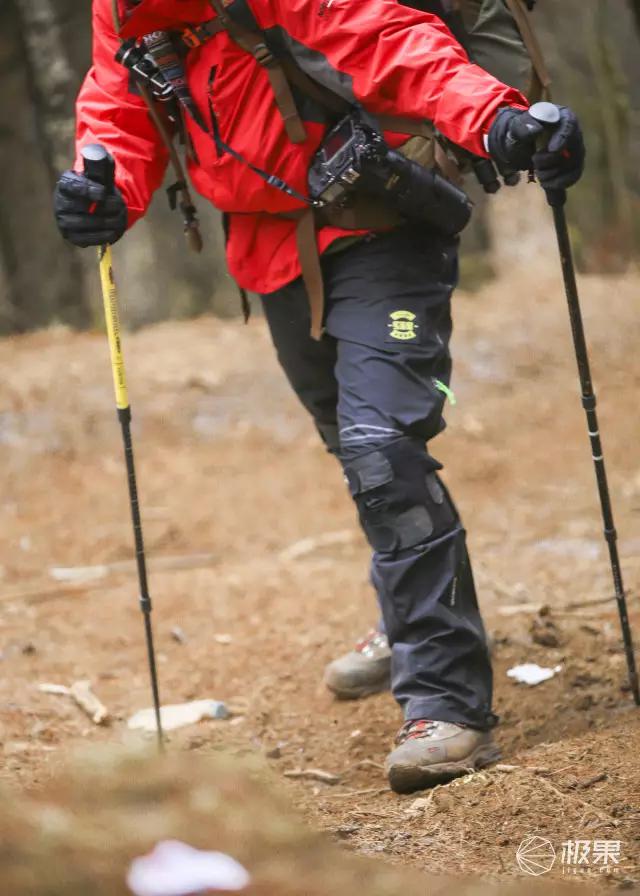 Kailas outdoor storm pants
Good storm pants are essential for any outdoor sport, and if you're still struggling with choosing a storm pants, this Kailas Outdoor Sports Men's 3-layer Storm Pants KG130029 will surely satisfy you. Waterproof, lightweight and hard-wearing with COATS stitching, these pants are stronger and more durable. It can be applied to various outdoor sports such as mountaineering, and is available in two colors, including hay yellow and black. The front waist concealed adjustment can avoid the discomfort of cascading the waist, the convex curved back waist shape reduces the penetration of ice and snow, and the built-in adjustment belt. The original laser three-dimensional shape cut of the knee, waterproof, windproof and breathable, climbing without obstacles. It adopts a two-side breathable system, segmented waterproof and breathable zippers on both sides of the trouser body, and the heat dissipation and ventilation position can be directly adjusted on both sides of the thighs. It is easy to put on and take off hiking shoes on both sides of the toe. The built-in hook can be attached to hiking shoes, and it has a snow cover function when traveling in the snow. Features reinforced legs, abrasion-resistant fabric on the inside of the calf and lower foot to reduce crampon scratches.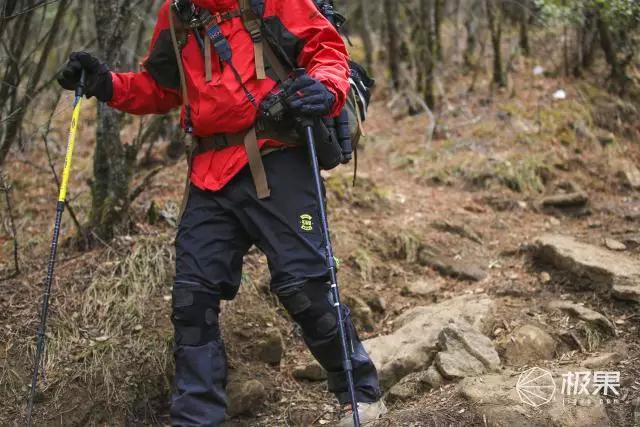 This wonderful article was originally created by Jiguo Experience Teacher.
—————-END—————-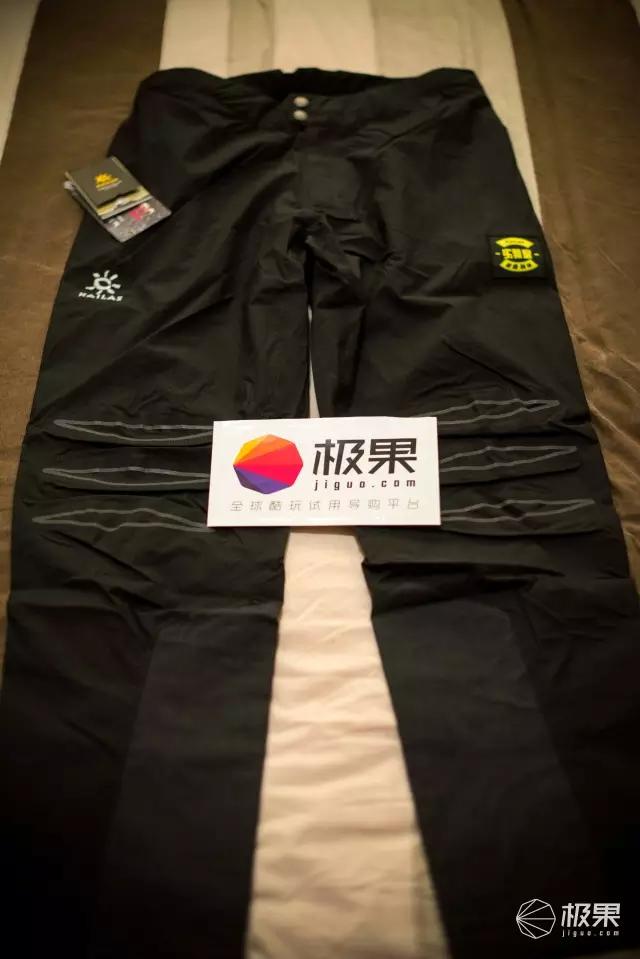 10 million straight men are poisoned here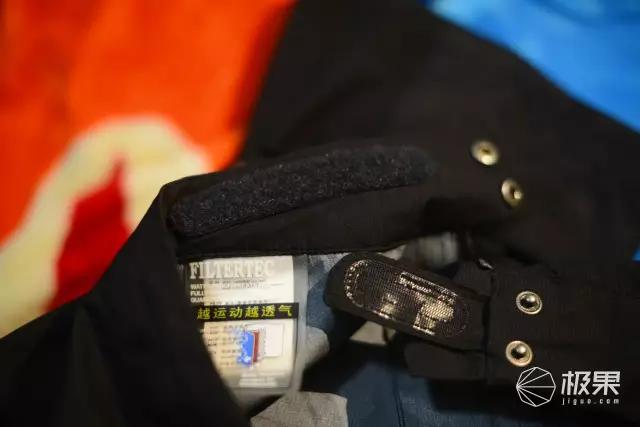 | recommend the global new cool technology, sports cock play, and top goods | every day
Want to pretend to talk to me? Chopping for fun?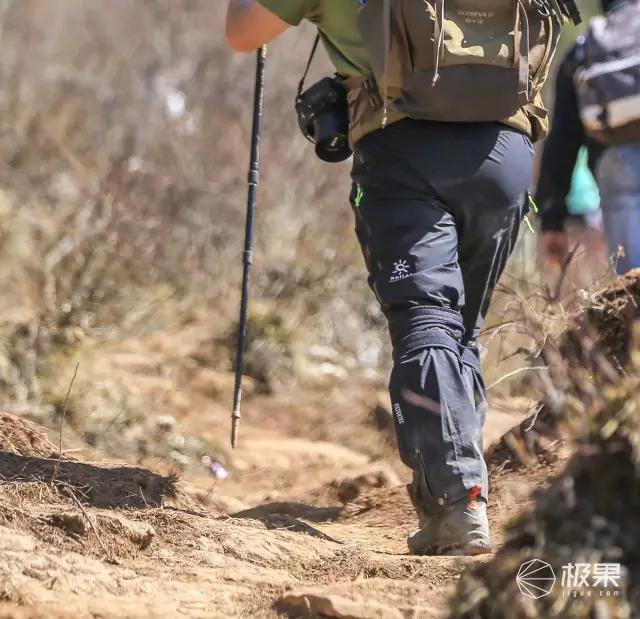 Search and follow WeChat public account:
Polar fruit net
Charging needs a light
Official account reply:
searchlight
Let you bring a flashlight with brightness comparable to the headlights of a sports car and charge fearlessly!