Going to work, leaving work, crowding the subway, going on a business trip, holding a meeting, partying, traveling, in the imaginable life scene, it seems to be inseparable… Knapsack.
And it has to be shoulder-to-shoulder multifunctional, and all common items can be put away in an orderly manner in the bag, so that we can free our hands and bring a comfortable carrying experience when we are away from home.
At present, there are many bags on the market, and it is really not easy to choose a suitable product among many brands. Considering the need for bags to be bought at Double 11, Sherpaman shares several backpacks that combine style, practicality and style.
UNO custom anti-theft backpack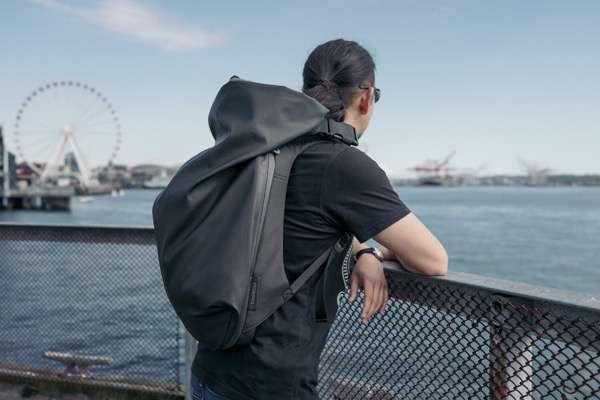 Price: 499 RMB (Crowdfunding Price: 299 RMB)
Advantages: internal custom module, elegant anti-theft design; Cons: slightly heavier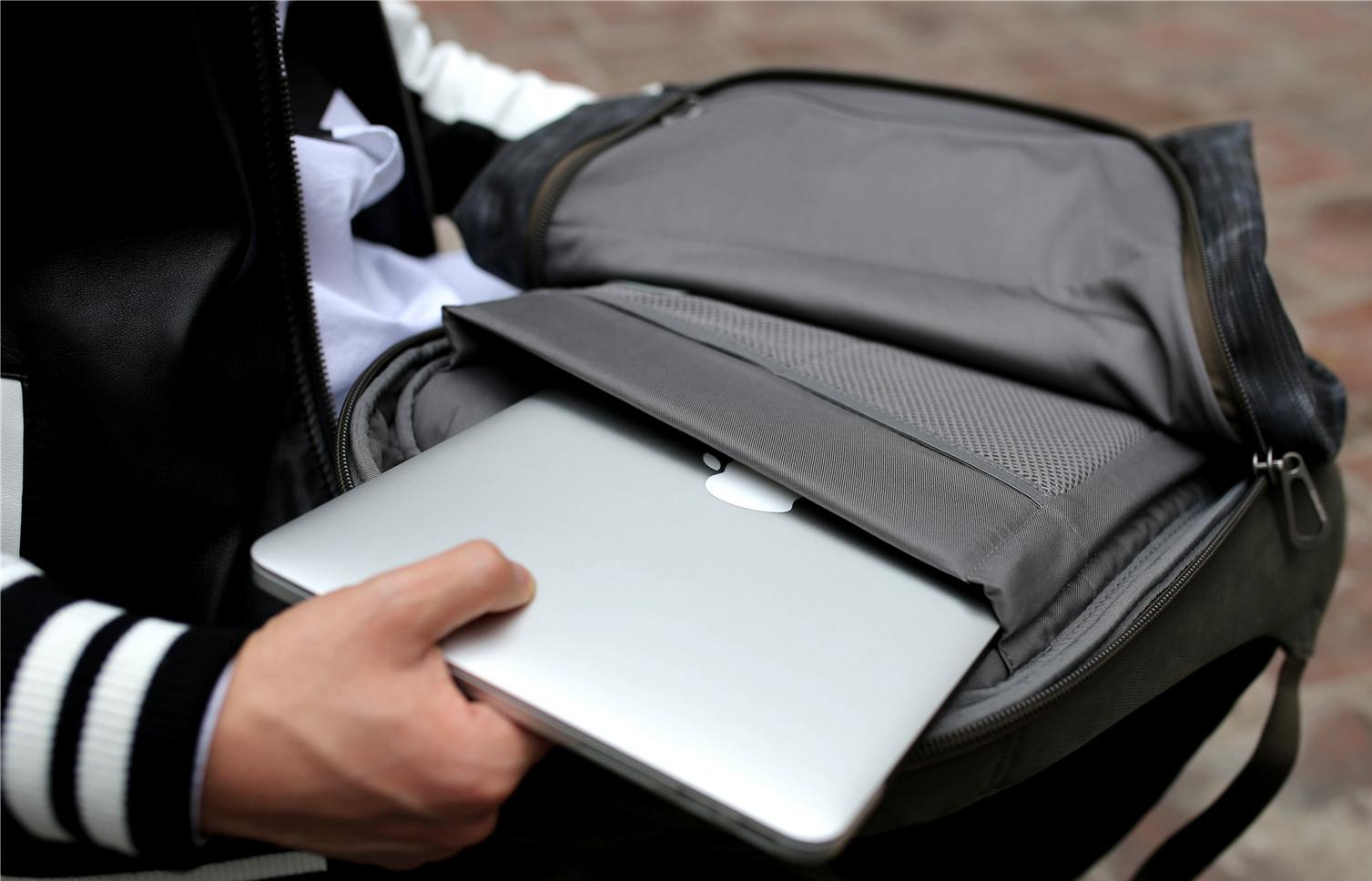 Super expandability, integrated fashion appearance, waterproof and anti-theft design, this bag from Virginia, USA wants to impress young people who love life.
Speaking of expansion, ordinary backpacks usually add several more compartments inside to separate different types of belongings. The most amazing thing about UNO is that you can "change the interior space" according to your needs for the day, such as the official unique commuting liner, photography liner, sports liner, sketching/makeup liner can be quickly replaced in just 3 steps.
In addition to storage, the most important thing in backpacks is the comfort that many brands overlook, UNO backpacks use ErgoStrap ergoStrap ergonomic shoulder straps, which can adapt to the shoulder and back curves of most people to bring a better sense of carrying.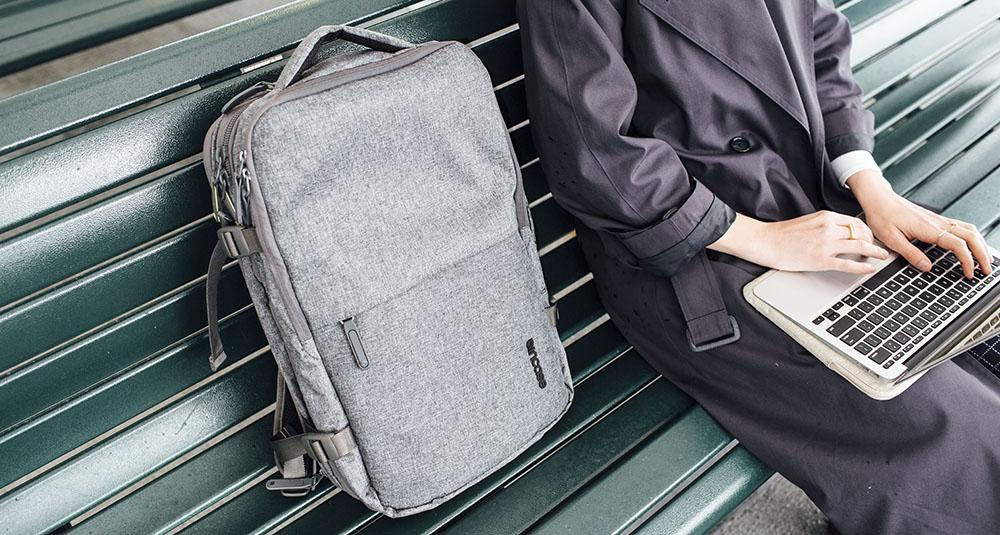 Everlane THE MODERN ZIP BACKPACK
Price: from 379 RMB
Advantages: light and small, simple design; Disadvantages: The interior design is more general, only suitable for light travel
Founded in 2011 on the West Coast of the United States, Everlane is known for its philosophy of "extreme transparency". THE MODERN ZIP BACKPACK SERIES IS A BACKPACK THAT IS HIGHLY PHOTOGRAPHED AMONG FOREIGN COLLEGE STUDENTS, AND IT HAS AN OVAL SILHOUETTE AND SQUARE OUTER POCKET DESIGN, WHICH LOOKS GOOD AGAINST THE BACKGROUND OF LEATHER AND CANVAS.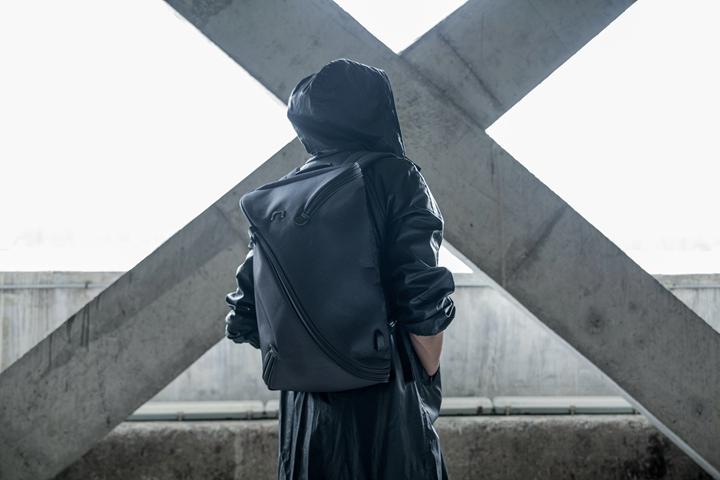 In terms of interior design, the backpack has less dark compartment design inside, and only one laptop compartment can accommodate a 13 to 15-inch laptop, suitable for light travel on short distances. If you have friends who plan to go overseas, you can pay attention to Everlane's official website regularly, and there will be discounts from time to time.
Incase EO
Price: 1398 yuan
Advantages: multi-layer compartment design; Cons: Higher price
Founded in 1997 in Southern California, Incase's bags are known for their durability and style, as well as their individual designs. This is a bag with a large Media Pocket, and the designer has designed a double-sided faux-fur-lined notebook compartment on the innermost layer, so that the 17-inch Macbook Pro does not need to be used in a protective case.
While taking care of the notebook, the inside of the bag can also be placed in an orderly manner like a storage bag. Includes slide-in pockets for iPad, organizational pockets for power, cables, gadgets, and more, and the outermost panel is triple-layered waterproof to protect everything inside.
Côte&Ciel Nile Rucksack
Price: $295 (about 1990 yuan)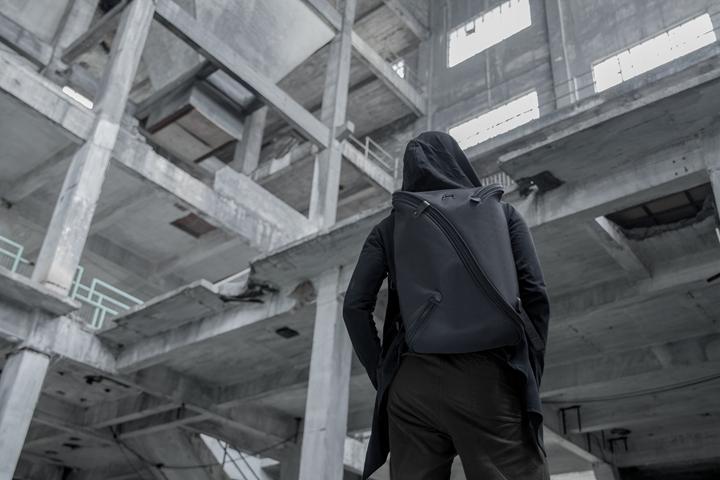 Advantages: waterproof and anti-theft design; Disadvantages: The weight of the bag is large
Literary appearance combined with good functionality, while also guaranteeing delicate workmanship, this is Côte & Ciel Nile Rucksack, born in the romantic city of Paris. Originally, Côte & Ciel was a carrier for Apple products that also pursued simplicity, so it can often be seen in Apple's offline authorized stores.
The official introduction Nile Rucksack's design is inspired by obsidian on the Nile River, and the production material is made of black calfskin + PU coating, with a capacity of 29 liters, which can store up to 15-inch laptops. In addition, the Obsidian model has a unique concealed waterproof hat design, which can be elegantly protected from the wind and rain when there is no umbrella.