With the rapid development of science and technology, traditional devices have obtained intelligent advancement, such as the wrist wearable field, first subdivided into smart watches, smart bracelets two camps, and then in the field of smart watches further subdivided into ordinary functional and professional sports, ordinary functional watches are mostly color screen full touch as the selling point, and professional sports watches are more accurate records, product life in the first place of research and development. The product we introduce to you this time is Garmin Garmin GPS watch Instinct, carefully created by the famous navigation electronic product brand Garmin, the product concept is "pursuit of instinct", officially released on October 12, 2018, with durable, military protection, intelligent interconnection, track navigation, super endurance and many other selling points, can be called a professional-grade GPS outdoor smart watch.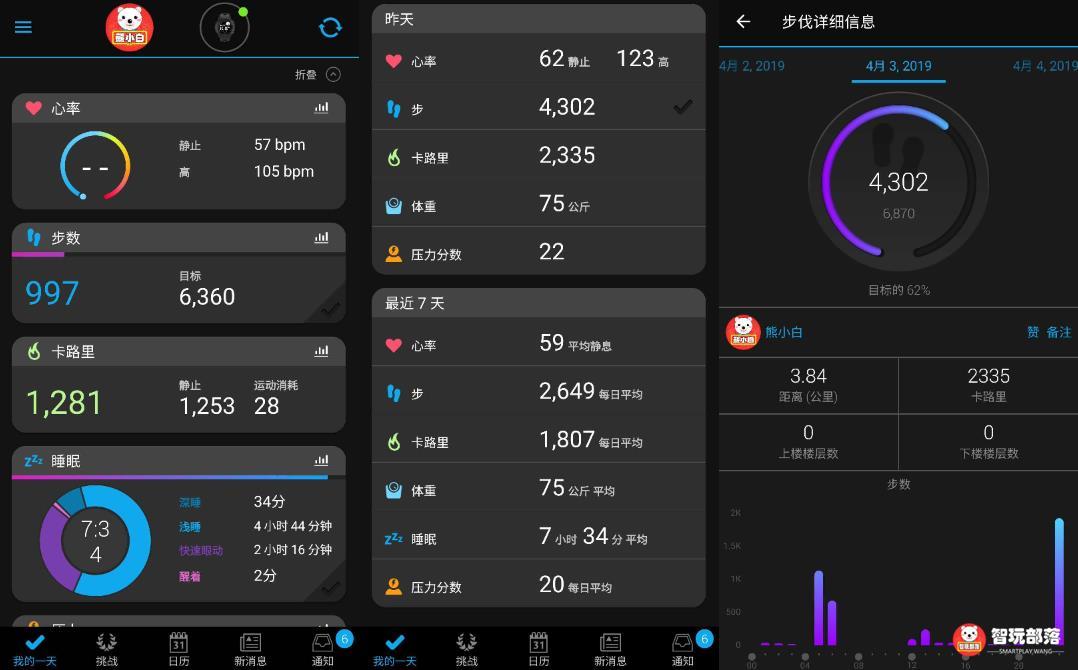 First of all, let's take a look at the appearance design of Garmin Jiaming GPS watch Instinct (for ease of reading, the following product is collectively referred to as Garmin Instinct), as a professional-grade sports GPS outdoor watch, the product uses a very fashionable shape design, Xiaobian's first feeling is masculine and tough, but there is no lack of simple retro, there is a kind of unforgettable temperament, and the tundra white on the editor's hand, and a little more exquisite and fashionable feeling, In fact, boys and girls can control it, which is very suitable as a sports couple watch.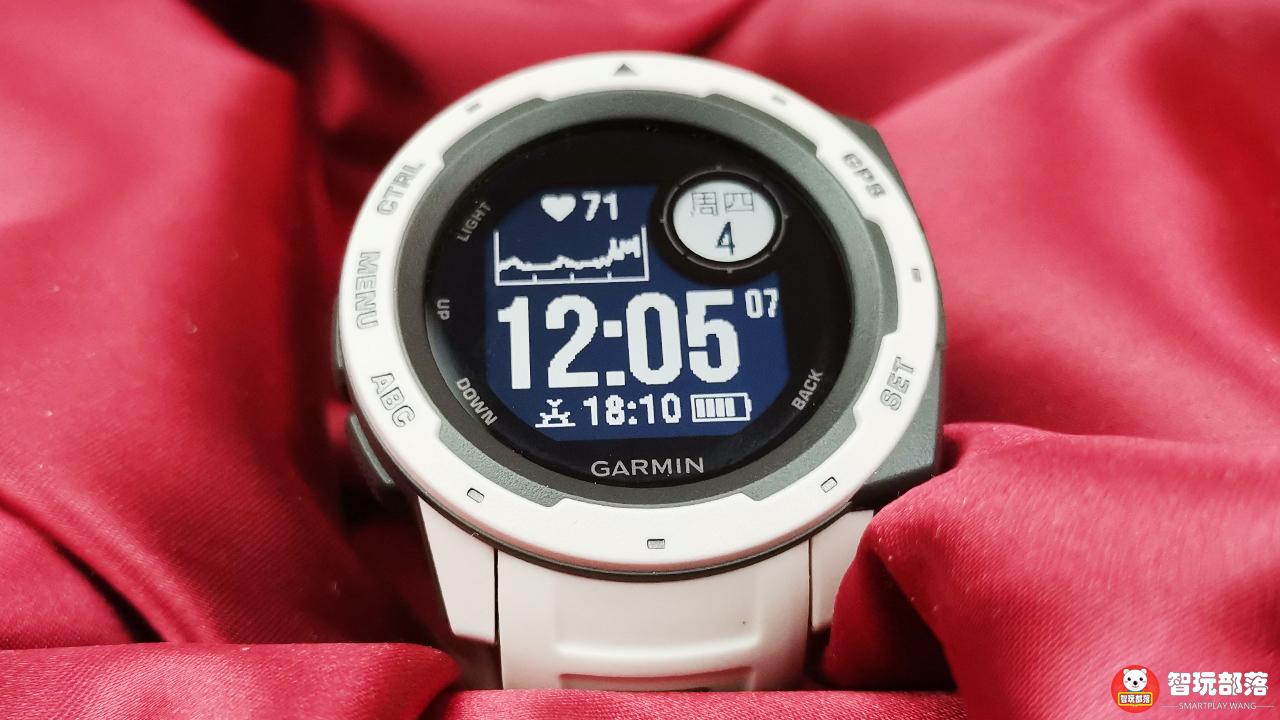 In terms of workmanship, Garmin Instinct has always been very attentive, the whole product is manufactured according to the military standard 810G, with heat resistance, impact resistance, waterproof and other functions, of which the waterproof level has reached 10ATM level. Garmin Instinct's shell is made of fiber-reinforced polymer to provide strength and durability to the watch, the strap is designed with porous breathable silicone, and two separate removable fixing rings help consumers make the watch fit better with the wrist.
In terms of product color, it also brings you some surprises, six colors, including: graphite gray, tundra white, flame red, sea foam blue, rising sun yellow, lakeside blue, the same series, but different colors give different temperament, there is always a most suitable color to express your unique personality.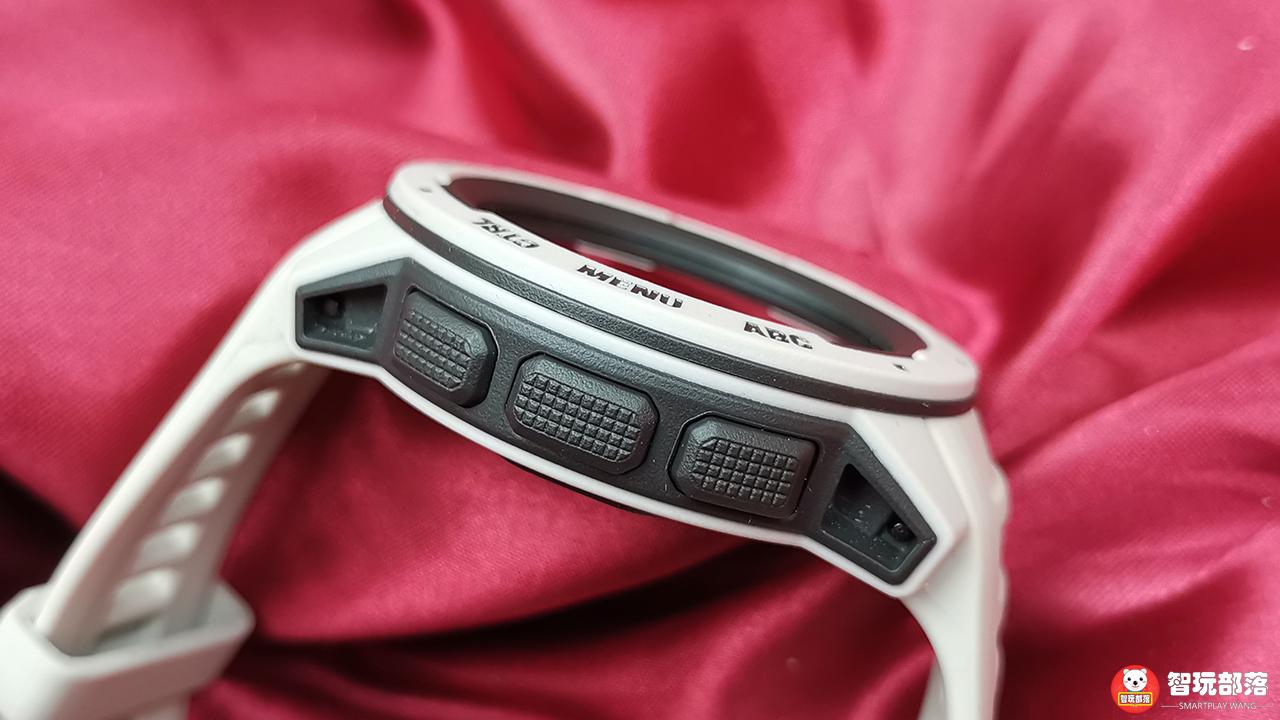 Garmin Instinct's dial front is covered with a layer of tempered glass mirror, not only has scratch-resistant characteristics, the transflective monochrome screen can be clearly seen in strong light, compared to other watches in the sunlight can not see clearly, this function is more prominent, especially in extreme sports environment, critical moments, may play an unexpected role.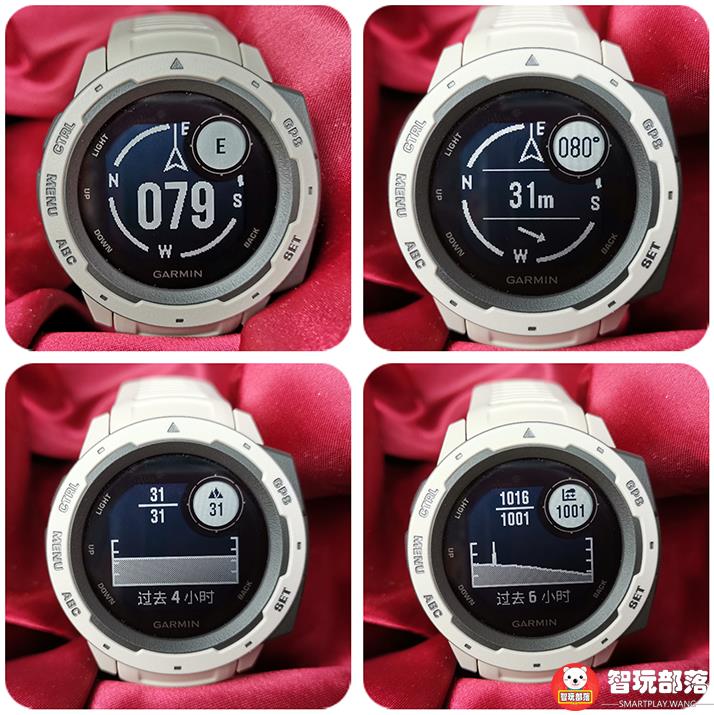 On the left side of the dial of Garmin Instinct, three buttons are designed, from top to bottom: LIGHT CTRL, UP MENU, DOWN ABC.
LIGHT CTRL: short press = turn the backlight on or off, long press = turn on the device or view the control menu;
UP MENU: short press = turn page to view widget widgets and menus, long press = view menu;
DOWN ABC: Short press = turn page to view widget widgets and menus, long press = view altimeter, barometer, electronic compass (ABC) interface.
On the right side of the dial of Garmin Instinct, two buttons are designed, from top to bottom: GPS AND BACK SET. GPS: short press = view the activity list, start or end the event, short press = select any option in the menu, long press = view GPS location information and save location; BACK SET: Short press = return to the previous page, long press = view time menu.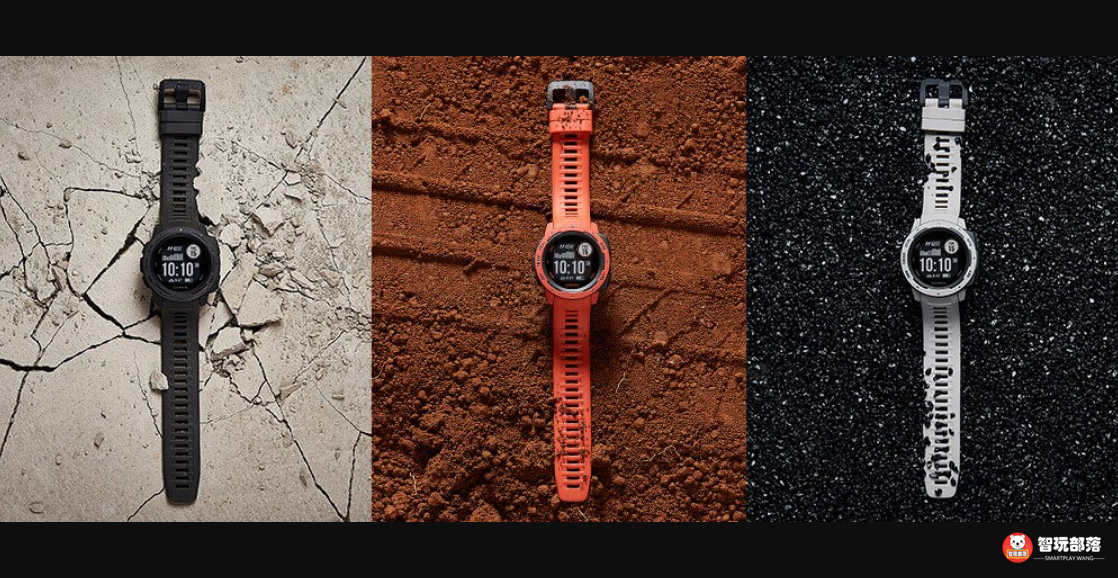 Turning to the back of the watch, let's take a look at the bottom part of Garmin Instinct, in the middle is a set of wrist optical heart rate sensors, when the wrist is monitored, the three light lights flash green.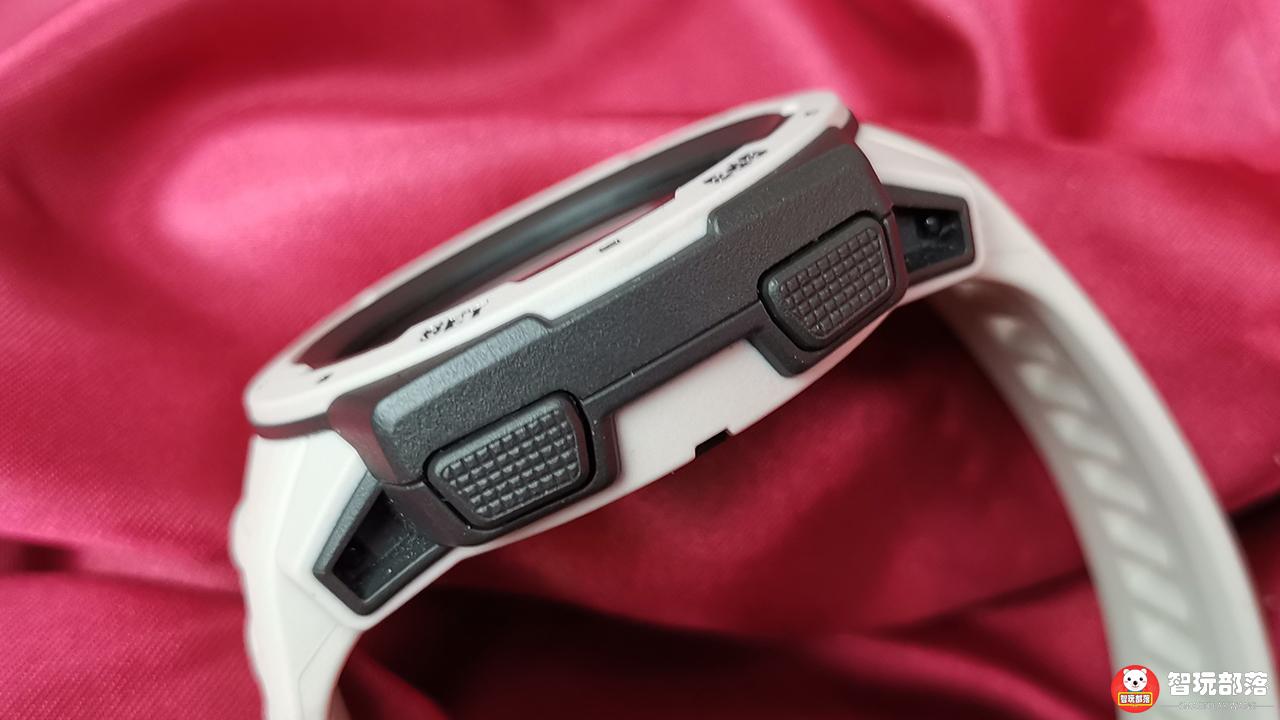 In terms of product interaction, the first screen of the default watch face of Garmin Instinct displays time, date, heart rate, battery light information, and under this interface, short press the middle and lower buttons on the left side, and can cycle through multiple split-screen interfaces, including: heart rate monitoring, exercise steps, message reminders, schedule reminders, weather forecasts, etc.
Long press the ABS button at the bottom left of the dial to enter the electronic compass interface, where in addition to checking the current direction through the electronic compass, you can also view the current altitude, ambient pressure and other information by switching pages.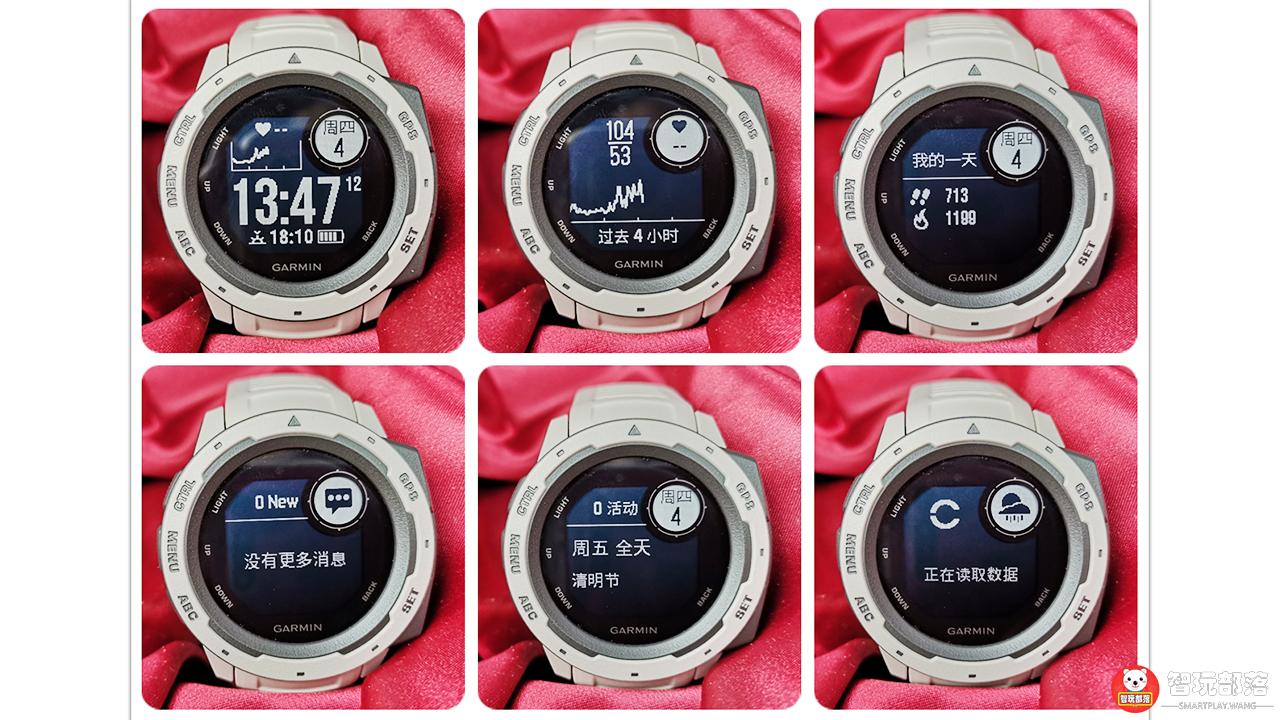 Long press the GPS independent button on the top right side of the dial to enter the satellite positioning recognition interface, the machine has built-in GPS, GLONASS, Beidou, Galileo multiple sets of satellite positioning systems, than GPS alone has stronger positioning and tracking capabilities. In addition, Garmin Instinct also has a built-in TracBack track navigation function, a watch at this price point that can have such a powerful positioning return function, which can be said to be quite cost-effective.
In addition to rich product functions, Garmin Instinct's system can also set the style of the dial, a total of 12 sets of innovative design dials are built-in for users to choose. Therefore, whether in terms of color or dial design, it can reflect the pursuit of Garmin products in personalized customization.
In terms of intelligent interconnection, Garmin Instinct supports the Garmin Connect Mobile official APP, after connecting with a smartphone through Bluetooth, users can not only view their own monitoring data more intuitively on the mobile phone, but also receive information notification reminders from the mobile phone on the watch.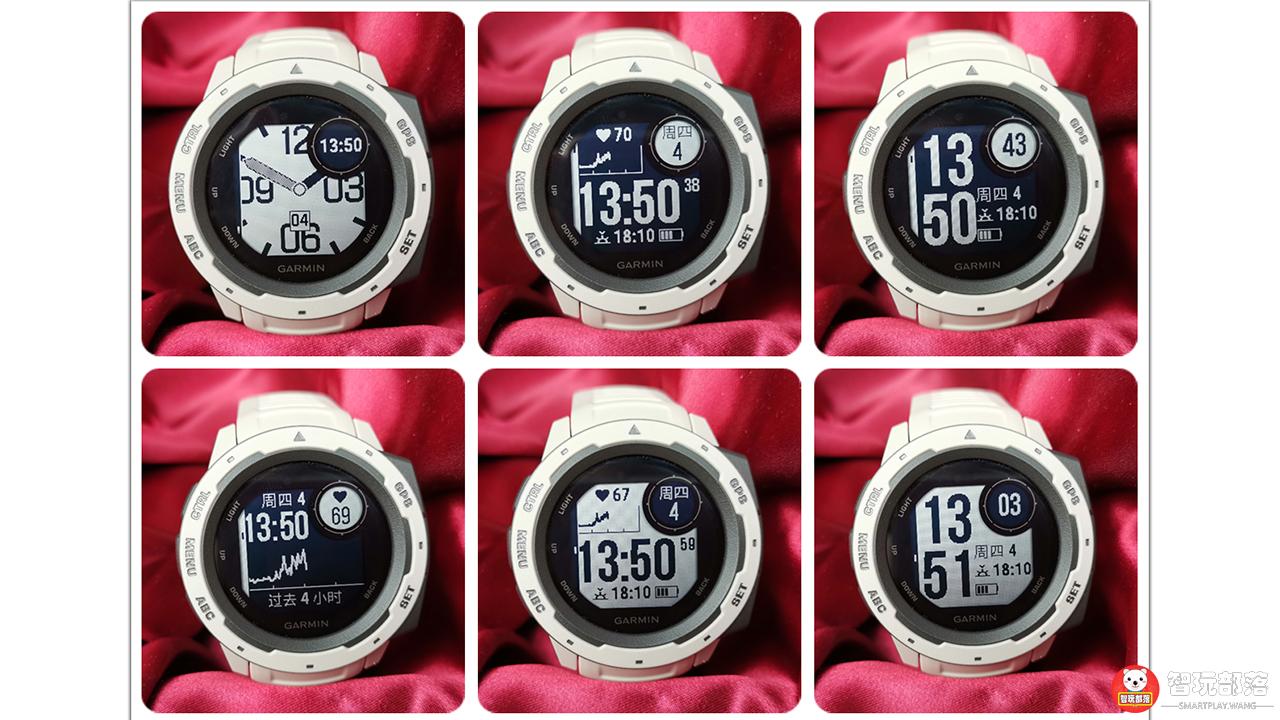 The editor has something to say: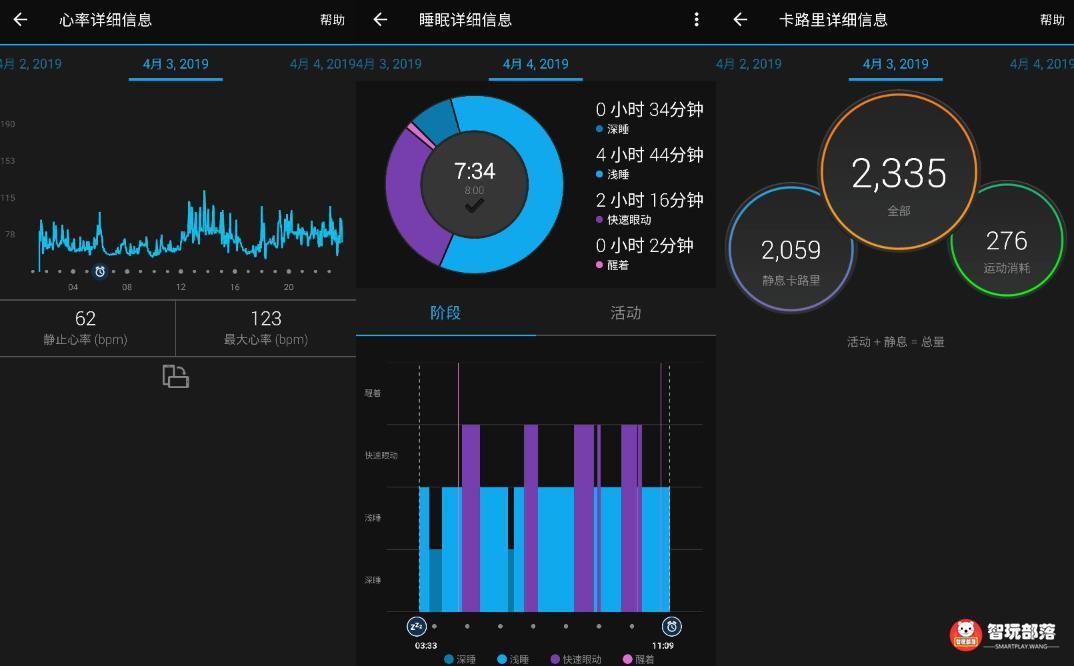 In terms of appearance, it is enough to pull the wind and is advanced enough, especially suitable for excellent people who love sports enough, such as Xiaobian.
In terms of functionality, compared to other watches at the same price, Instinct can be described as far ahead.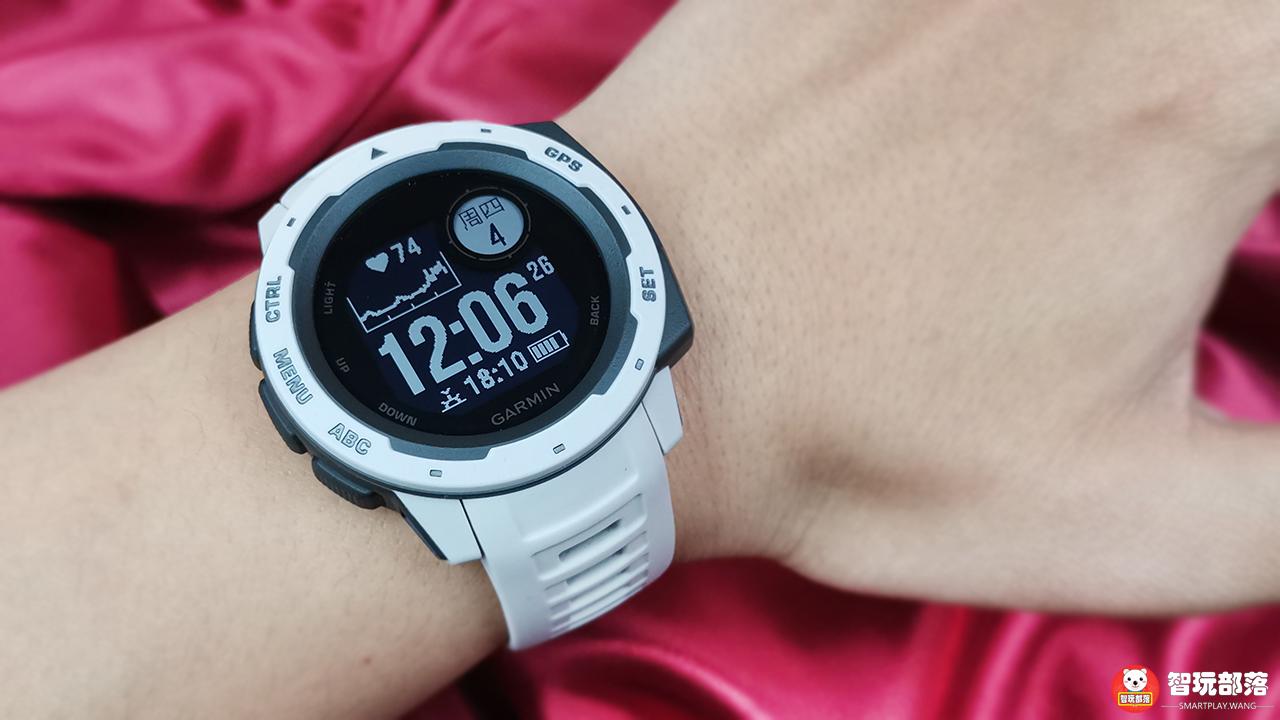 In summary, if you do have the need for outdoor sports and want to have a hard enough professional GPS watch blessing, Instinct is indeed a good choice!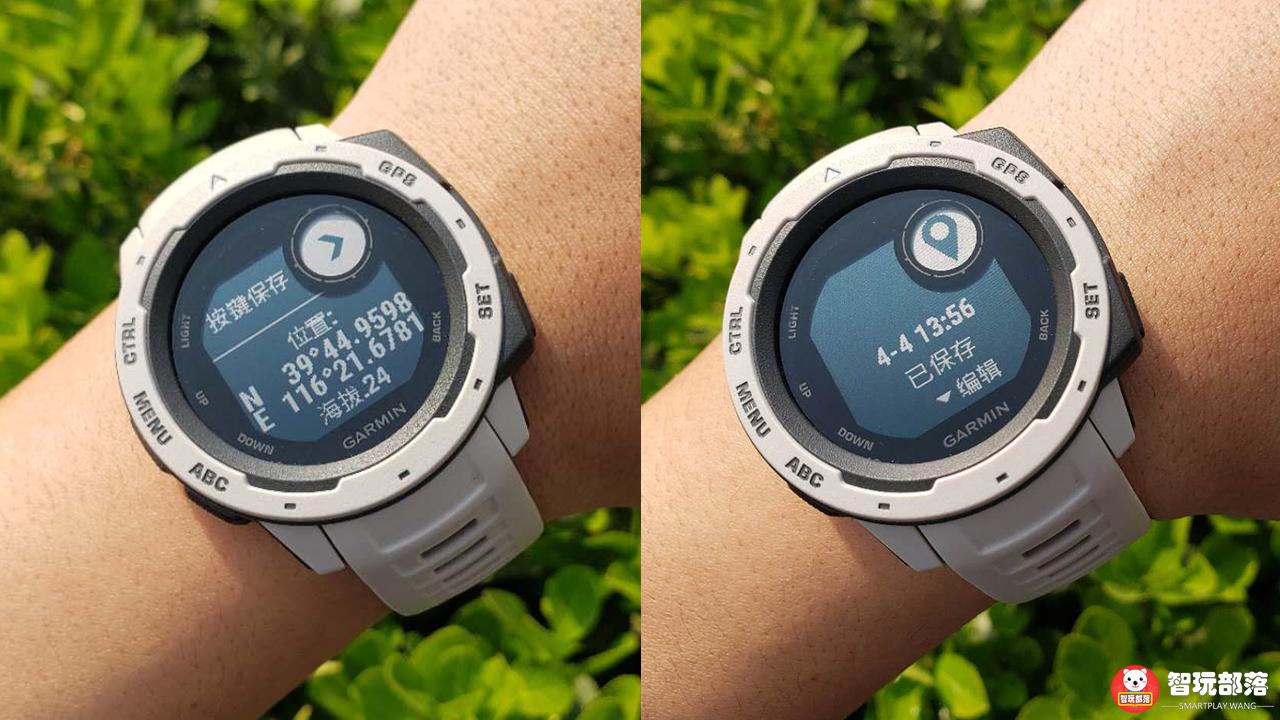 Original statement: Many types of articles such as "scientific and technological information/digital evaluation/industry analysis" released by the smart play tribe are original manuscripts originally written by "smart play tribe/DOSPY forum/Noah's ark", the pictures in the text are from Internet materials and our original shooting and production pictures, please indicate the source for reprinting, thank you for your support and attention.