When it comes to the choice of pants for babies, perhaps most moms and dads do not have a definite concept, such as which pants should be chosen that are more versatile or more suitable for various occasions? Today, Xiaobian will bring you 5 comfortable and fashionable pants, simple and casual styles, so that children can wear their own style on various occasions!
Low crotch pants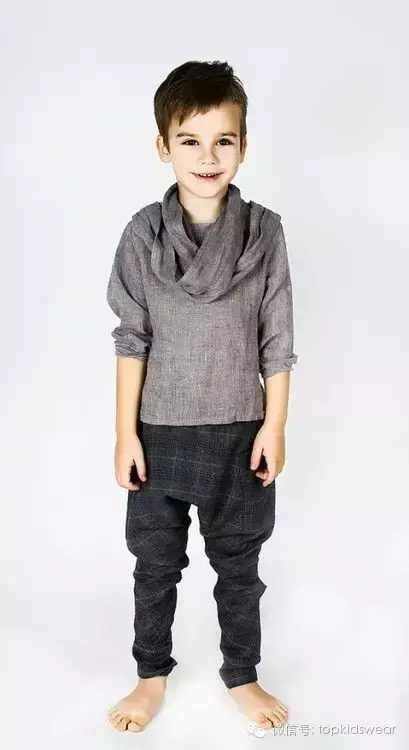 The low crotch pants were originally inspired by oriental elements, but because the crotch was much lower than ordinary pants, the people who wore it were once considered strange and casual. But with the development of the times, low-crotch pants have gradually gained a lot of followers, and it is undeniable that wearing low-crotch pants does make people feel comfortable and leisurely.
In terms of style, mom and dad can choose styles that are not exaggerated in design for their babies. Low-crotch trousers with lightweight fabrics such as knitting, linen or other soft fabrics are a good choice. In terms of wearing, you can wear it with a versatile denim jacket to look handsome!
Chaowa Street Photography ↓↓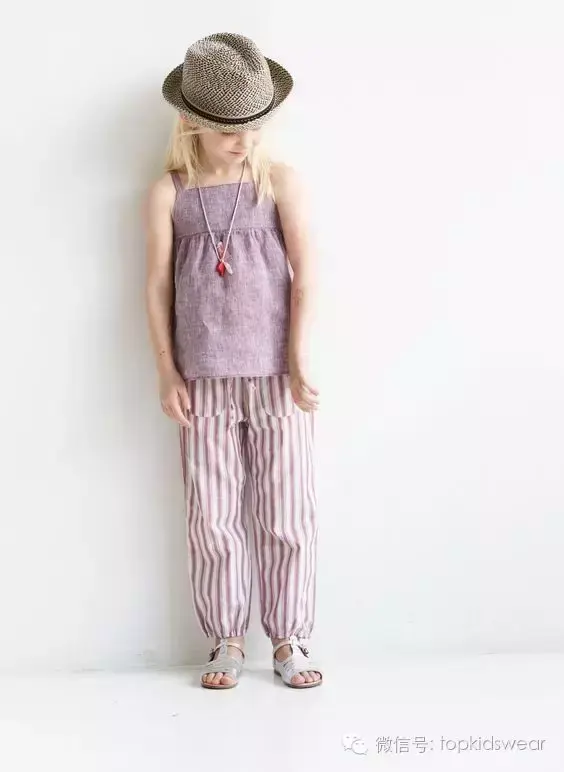 Matching with a unique top brings out a fashionable street style, combined with a cool concave shape, it is very attractive!
Girls are also very fashionable to wear low-crotch pants, and in the cool autumn season, wear a thin knitted jacket or shirt-style jacket to create a playful girl image.
Harlan pants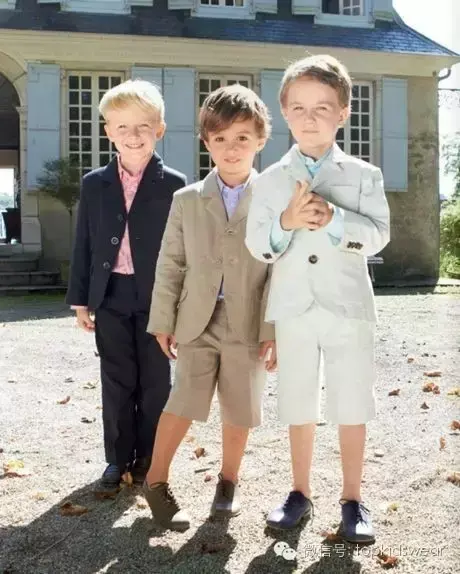 Harlan pants, with loose pants and narrow legs, also set off a small trend among the tide dolls. Its cool style and the great sense of freedom it brings make those who wear harlan pants love it. When it comes to dressing, pairing it with a simple top or t-shirt is already very OK!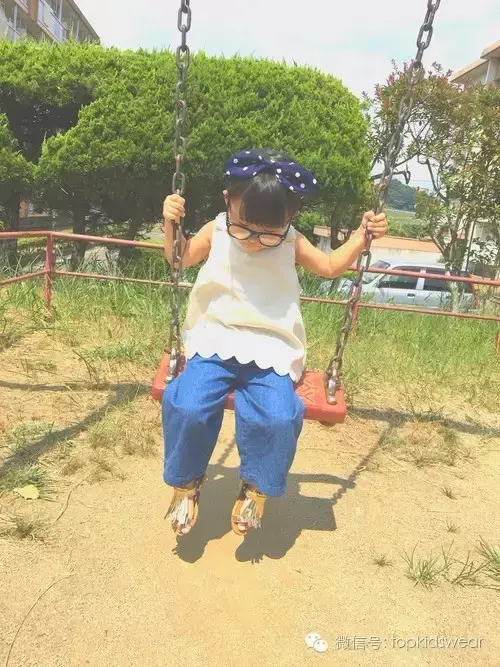 Harlan trousers with printed patterns or tie-dye processes are a highlight, and a simple style on the top is enough.
If the babies prefer cool street fan, choose a versatile black harem pants!

Lightweight jeans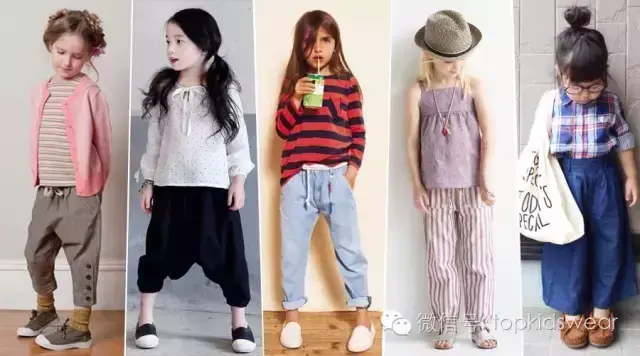 If you're deep in the heat of the season or the tropics, lightweight jeans are definitely one of the must-have items for kids. Jeans with a light feel and fabric feel soft and comfortable to wear, and they are also very versatile to match.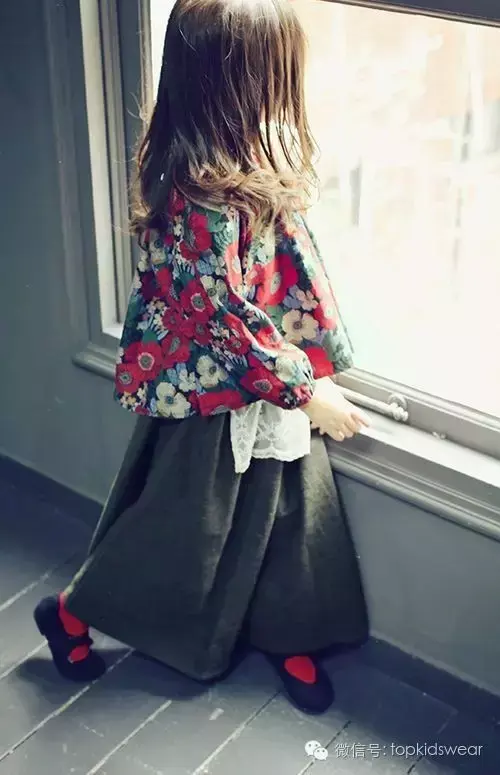 Wear yours with a stylish striped sweatshirt and little white shoes.
Or wear yours with a classic trench coat.
A simple gray T-shirt is also a good match, giving it a fresh feeling!
Matching with a cool vest is no less than that, it's just a casual outfit!

Linen pants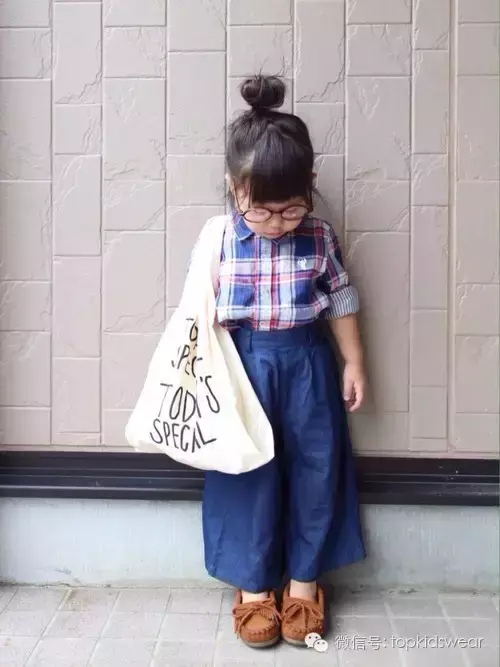 Flax fiber can be said to be one of the earliest fabrics used in human history, in ancient Egypt, because of the cumbersome workmanship, linen was considered an expensive fabric, and could even be used as currency in the market. Thousands of years later, linen fabric is still popular, the main reason is because it absorbs sweat, and wearing linen clothing can make people feel cool and dry, which is simply a magic weapon in the hot season.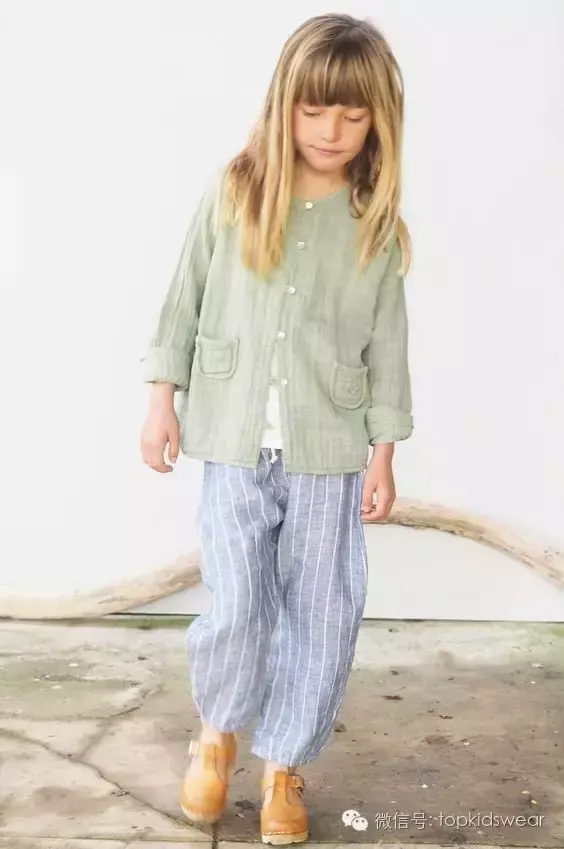 Pants made of linen are also perfect for kids. Wear it with a top or T-shirt made of the same linen, and it looks very refreshing and fresh.

Classic striped element linen pants are worn on the body to highlight the temperament and personality.
With a lady's pure white top, it brings out a little femininity~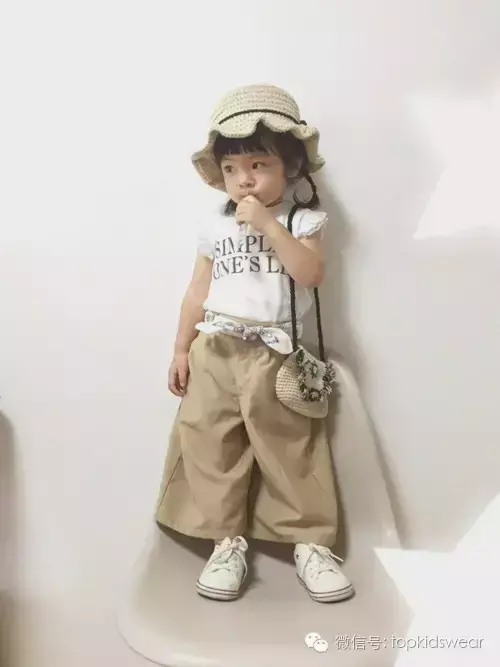 And the linen-based suit is also cooler than the general suit suit, and the gentleman's style does not detract from the charm of the boys!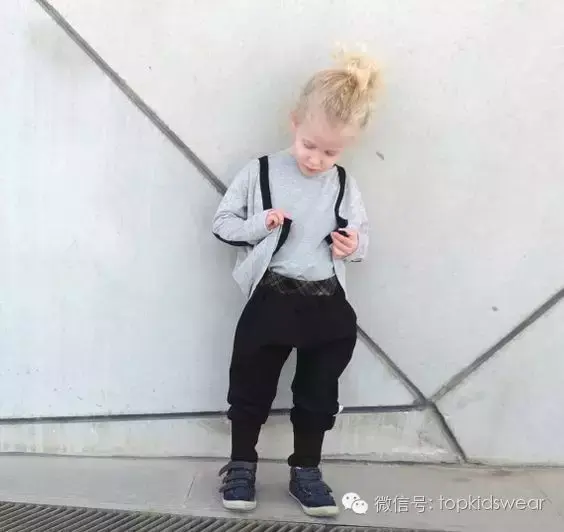 Wide-leg pants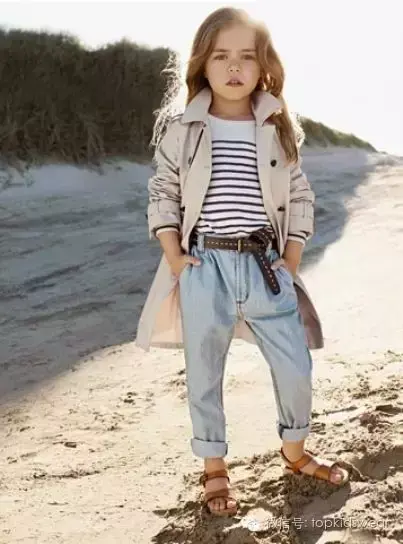 The wide-leg pants that appeared in the 40s of the last century brought great convenience to women at that time, resembling skirts, convenient dressing, and also brought great freedom, and in the 80s, it began to become popular, making people re-recognize the fashion and benefits of wide-leg pants. Now the tide babies also continue the fashion of wide-leg pants, which is very prominent!

Simple knitted top with wide-leg pants for a ladylike feel!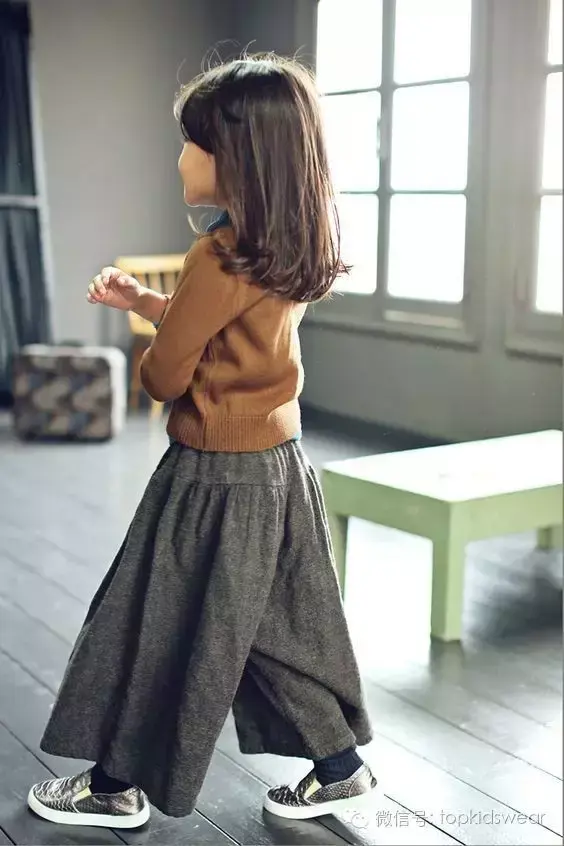 Polka-dot shirt paired with khaki wide-leg pants brings out a well-behaved sweetness.

Wear it with a printed top, and your temperament is lovely!
The woven lady hat with wavy brim and white top with wide-leg pants are just the rhythm of playing!
Transform into a little literary girl, with a plaid shirt and stylish wide-leg pants, and cute ball heads bring out playful vitality.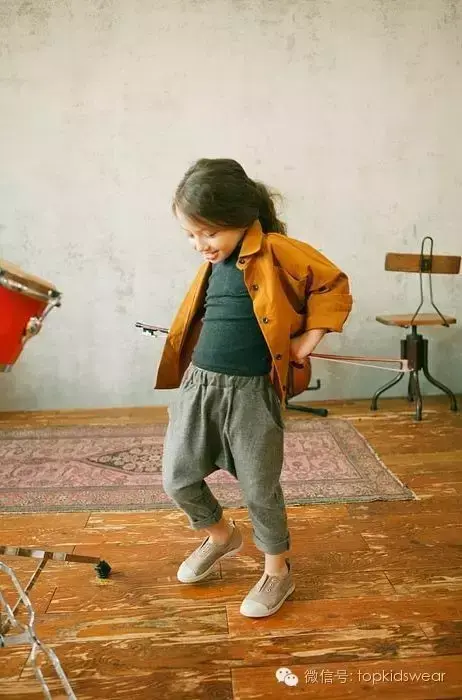 After reading these 5 casual and versatile pants, presumably parents and babies will no longer be entangled and troubled in choosing pants~ Babies who don't have one of the pants yet, hurry up and prepare one!

WeChat Recommendation: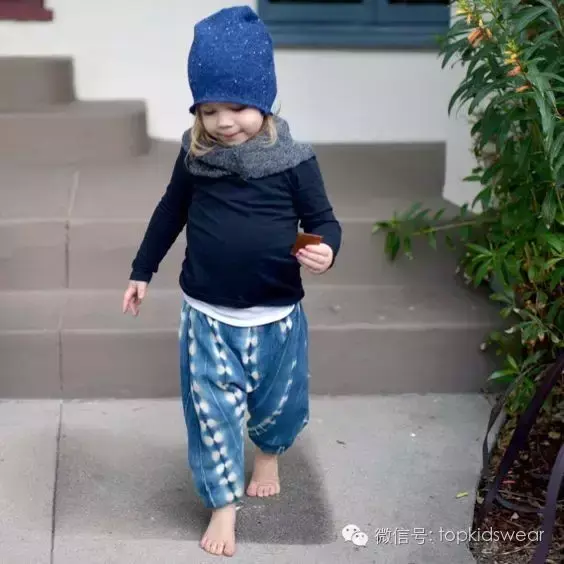 (Art New Youth WeChat public account: yishuxinqingnian)
(Orchid Commune WeChat public account: lanhuagongshe)
(Orchid style WeChat public account: lanhuafengshang)