Fashion technology stream
Hello, everyone, I am
Kitamoe
。 Today is our beloved ".
Style Institute
column. Previously, we have analyzed the typical representatives of 9 styles. I think you should basically judge which quadrant you are in.
However, some students still asked: I am "
The curvature is skewed, and the sense of volume is small
The second quadrant, but you don't want to dress as sweet as Zhao Liying, what should I do? My understanding is that I want to dress girly and not so "sweet", but still give people a feeling
girlish
It feels like that. Then today I will take the representative of the vitality girl——"
Lin Yuna
For example, talk about how to wear it
Girly
。
Style analysis
It's still the same, let's first roughly analyze Lin Yuner's "
Sense of straightness
」。
Image source Left: Weibo@LIMYOONA90 Right: Weibo @Lin Yuner
▍ Sense of volume
In terms of volume, she gives people a strong sense of girlishness, and it will be watching
Younger than your actual age
, the small floral dress also fits on her. Compared with Han Xue, who has a "moderate sense of volume", she is like
Little sister next door
Similarly, the facial features are smaller and more compact.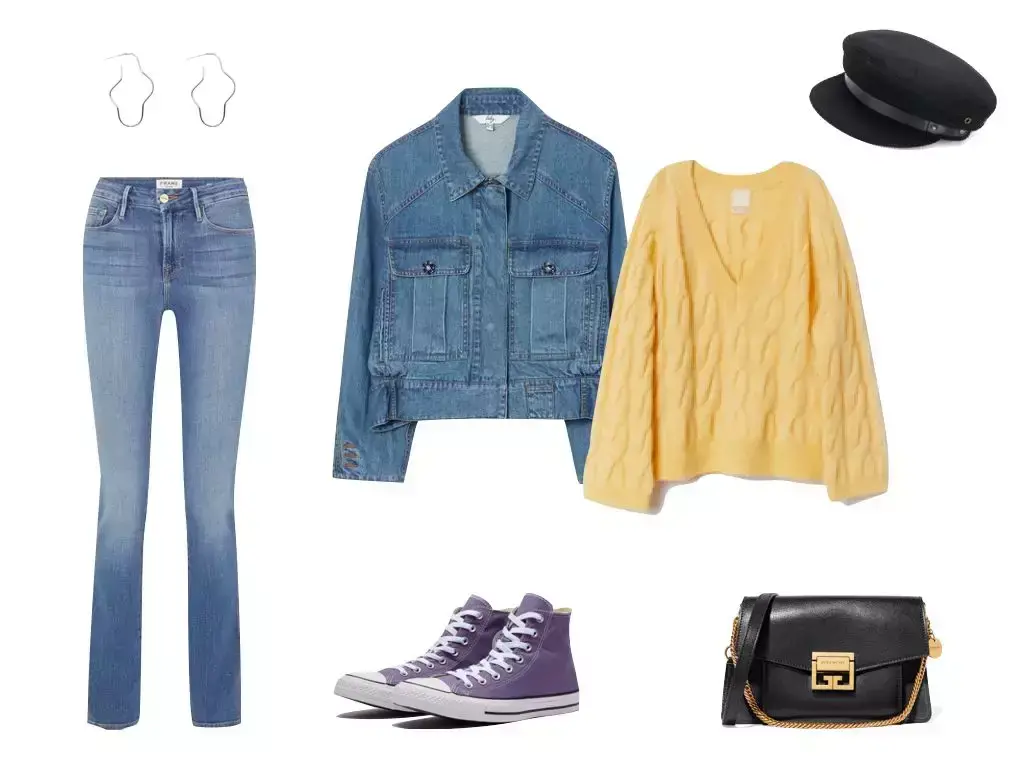 Image source Left: Weibo @Han Xue Studio Right: Weibo @LIMYOONA90
Let's think about it, if Han Xue came to do this kind of blinking and cute expression
It's weird
, but in Yoona, it's natural.
Image source: Weibo @Lin Yuner
▍ Straightness
In terms of straightness, hers
Girly
It is very heavy, giving people a delicate and cute young girl feeling. Compared with the spring and summer of "moderate straightness", you can also see Yoona's
More curvature
, the contours of the facial features are softer.
Image source Left: Weibo @Chunxia_x Right: Weibo @LIMYOONA90
So we can judge that she belongs to the "deviation of the straightness and the small sense of volume"
Sweet type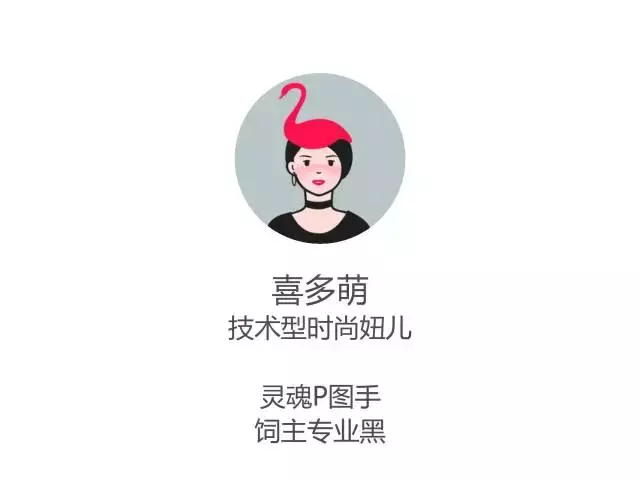 Style. Her place is here
Next, we also use photos as examples to give minefields and proper demonstrations to see how sweet styles like Yoona can be dressed.
Minefields
Great sense of volume
"Small sense of volume, large curvature" The easiest thing to step on thunder is to go to yourself
Diagonal direction
Go and wear. in the picture on the left
Large lapels
For Yun'er, the sense of volume is too great, and it is overwhelming to watch. Right
Silhouette suit set
In addition to the sense of volume, it is too straight for Yoona, looking like a little girl stealing her father's clothes,
Can't hold up
This outfit also lost its recognizability.
Image source Left: Weibo @Lin Yuner Bar Right: Weibo @LIMYOONA90
In other words, Yoona, as a Changsheng general who took pictures on the airport street, I found that there are really few photos of her stepping on thunder, and everyone knows the principle. Of course, there are still many correct demonstrations, let's take a look together.
Demonstrate correctly
▍Casual style
Casual always gives shape
Neutral
The impression seems to be an easy point for sweet people with "large curvature and small sense of volume". But in fact, girls with a large curvature are not unable to wear casual style, but it is easy to wear too much if they are not well matched.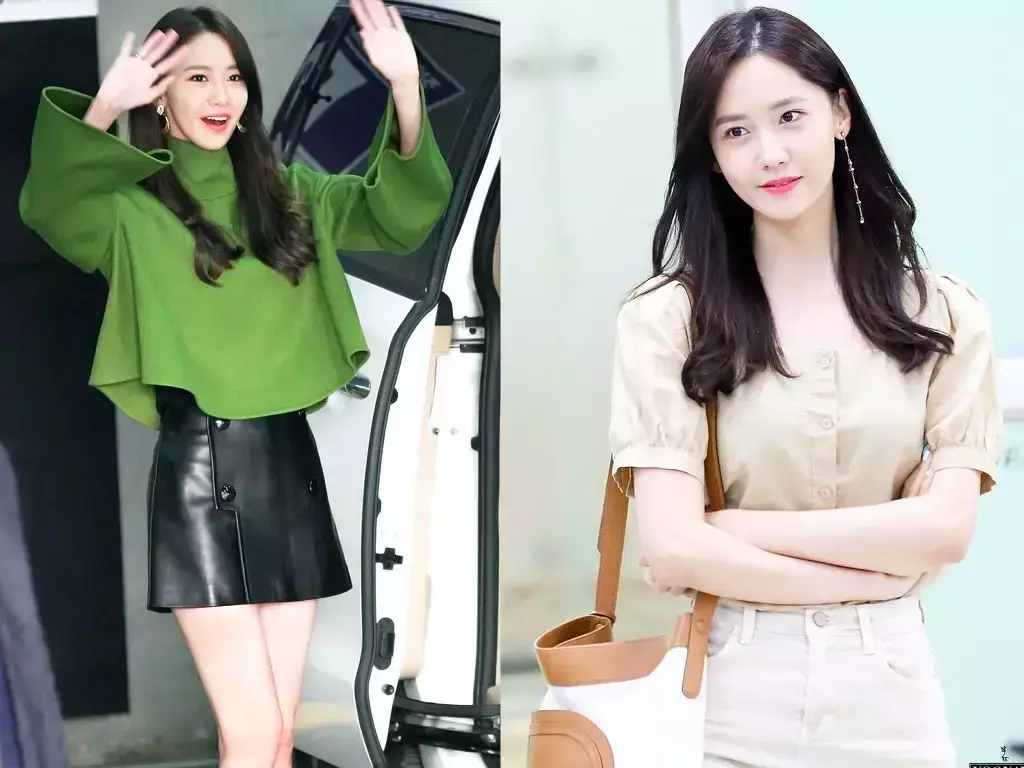 straight
". When choosing pieces and making matches, you are sure that "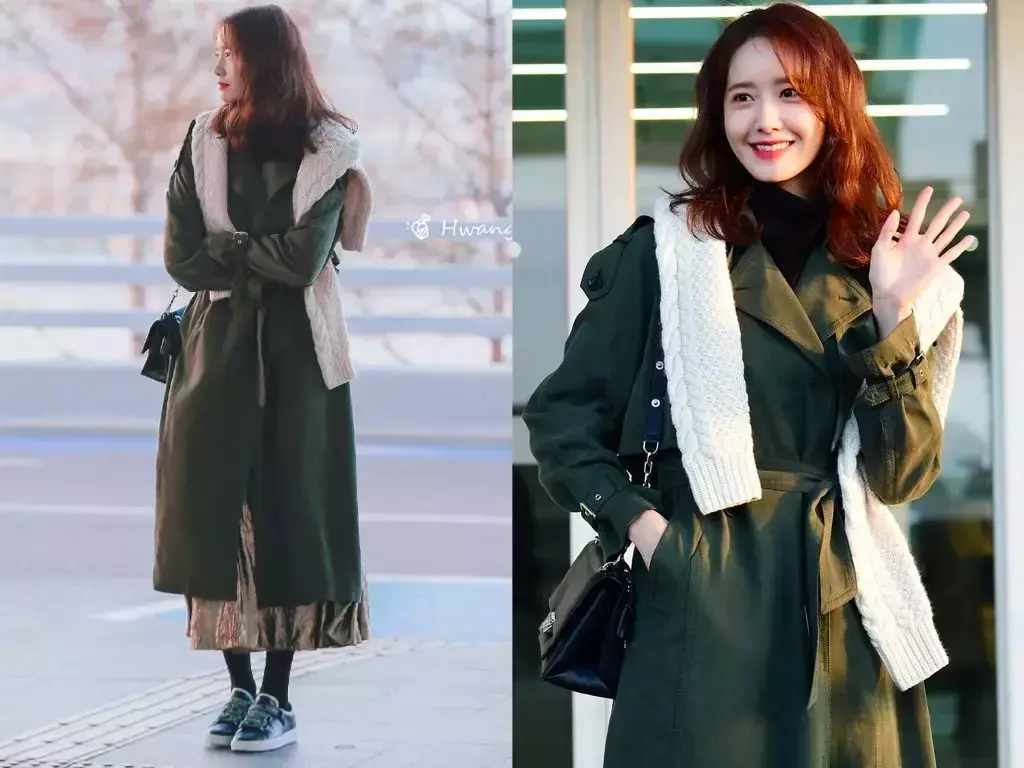 Sense of volume
", add more to it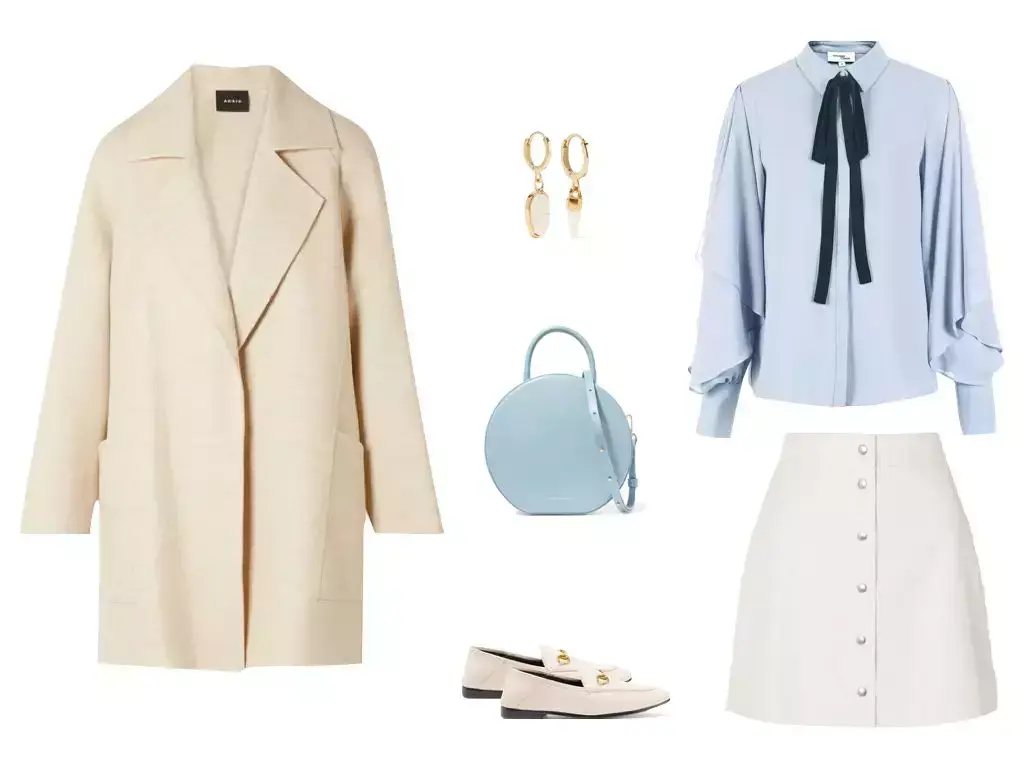 Feminine elements
That's it. I will briefly summarize some common feminine elements and neutral/masculine elements for everyone, and everyone who feels like a whole body in the future
The bias is too obvious
, add the corresponding element to it, and it's OK.
Feminine elements: lace, ruffles, polka dots, flowers, waist cinched, skin, bright colors, etc
Masculine elements: leather, denim, camouflage, studs, metallic, check, dark, etc
When wearing a trench coat, you can use it like Yoona
Tighten your waist
element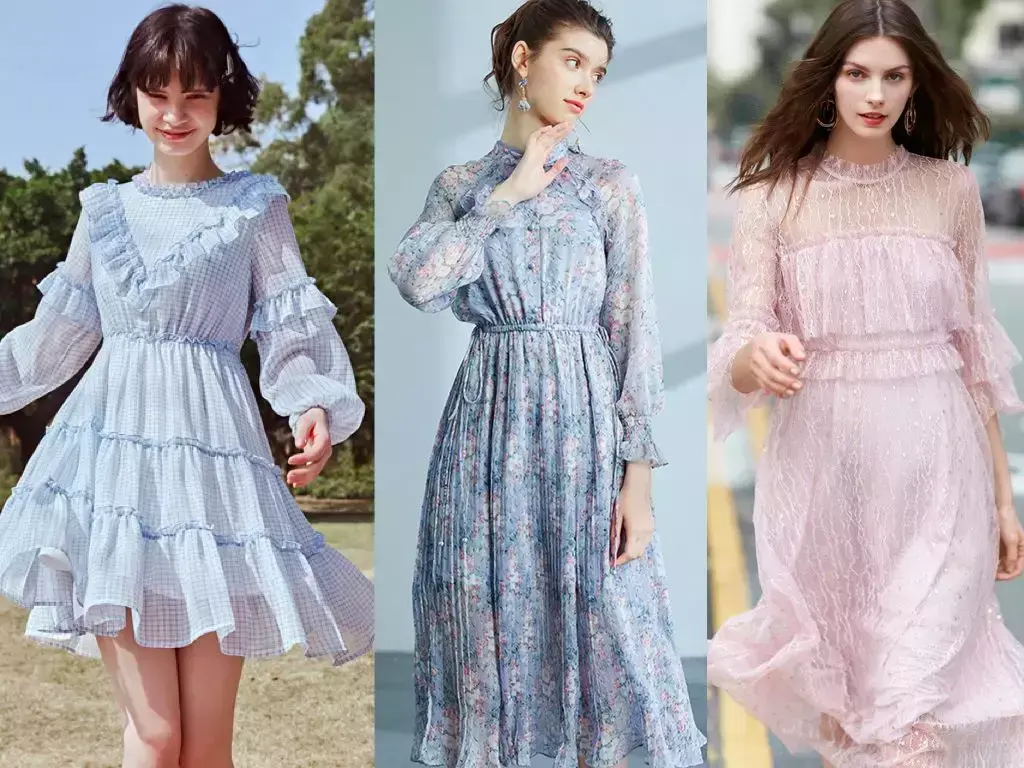 Twisted flowers
Elements, skirts, curls to add curvature. The white sweater on the shoulders, in addition to being a special decoration,
Bright
It also reduces the overall sense of volume, and it looks elegant and casual. Yoona's height is 168cm, and the overall sense of volume has been pulled to the middle, and it can be held in a long jacket, and girls with a small sense of body volume remember to change it
Short coat
Oh.
The above three sets of styling are used
Extensive skin exposure
Go and increase the curvature. left
Wavelet dots
and the middle one
Bright colors
It will also make the overall curvature a little bigger, and it looks more youthful and lively. Although the shape on the right is slightly straighter, it is also a good set as long as you replace the T-shirt with a chiffon shirt similar to the one on the left
Workplace outfits
Finish. The most important thing about casual style is to express that loose,
Leisure
No force
feeling, not just handsome pieces. Everyone grasps this feeling and then according to the "
To adjust the matching and pieces, then 9 types of people can walk casually.
▍ Sweet lady style
There are scarf collars and ruffles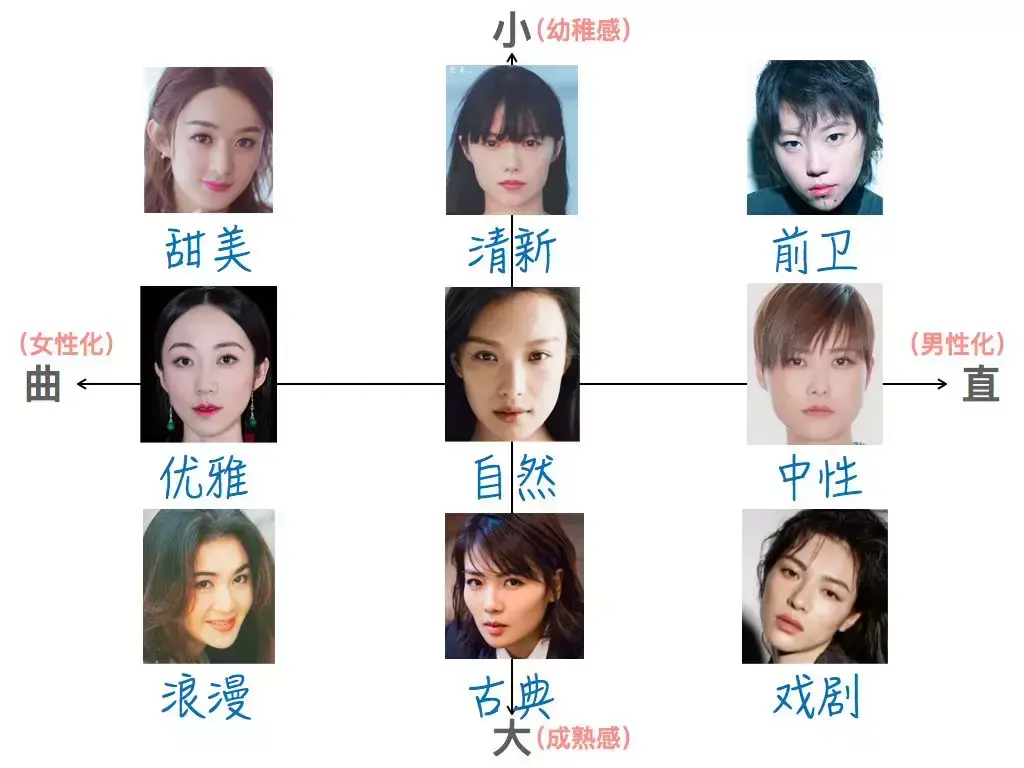 There are many feminine elements
The shirt with the small A-line skirt is also Yoona's most commonly used match. The sense of qu measurement is guaranteed, and she looks like a well-behaved and sweet little lady.
▍ Makeup and hair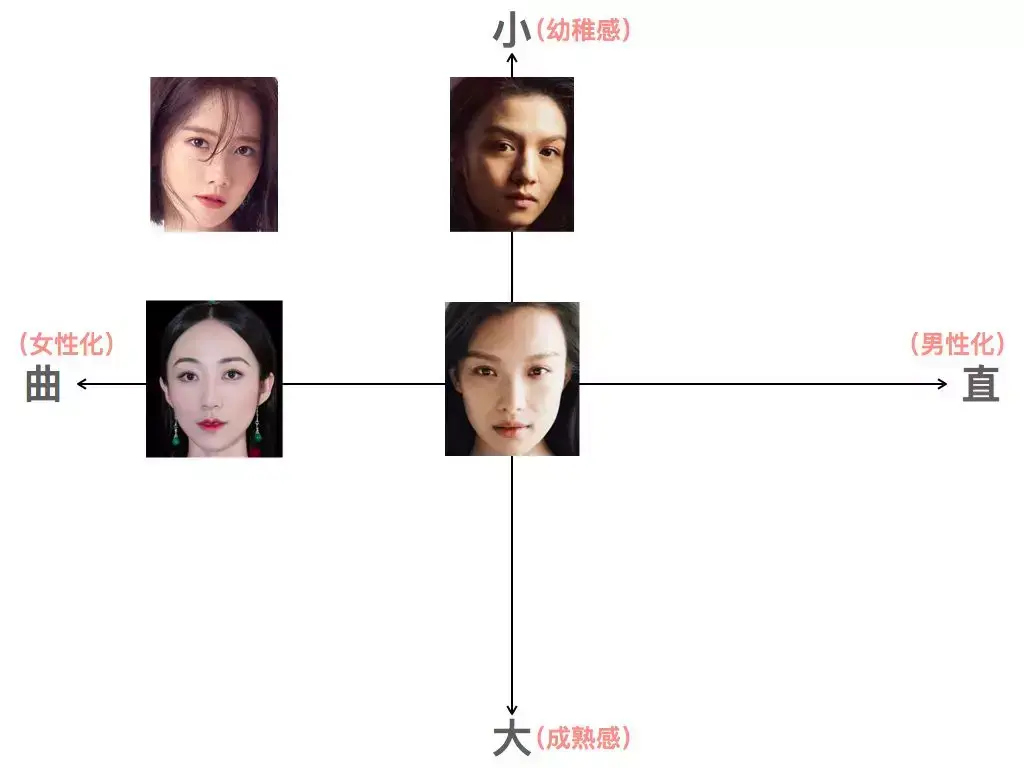 Girls with a small sense of volume will be more suitable for pink and tender vitality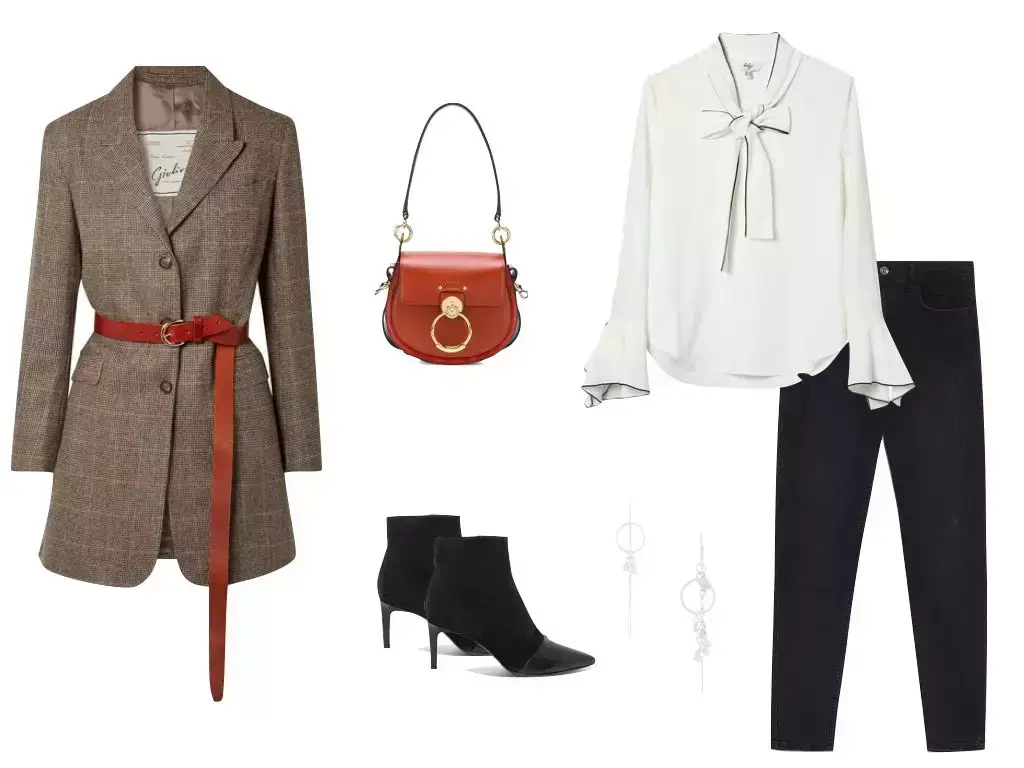 Makeup
unhappy
Feeling too heavy
of makeup, such as heavy eyeliner, false eyelashes, and lipstick that is too deep and heavy.
Yoona in the picture on the left just made up
Big red lips
It gives the feeling of being 10 years old, and the light-colored lip stain on the right immediately returns to that
Genki girl
Finish.
From a stylistic point of view, when "sweet" people with a small sense of volume choose colors,
Light color
Tender color
It will be more suitable than dark, dark colors. Of course, it depends on you personally
fit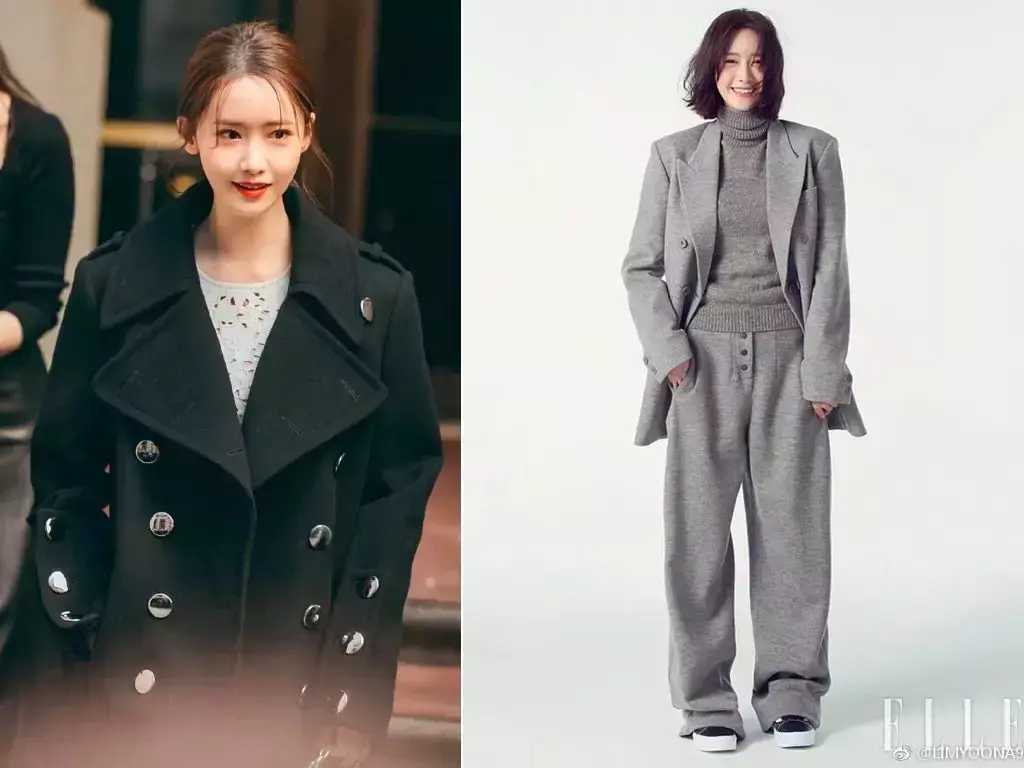 What color, and then go to balance with light colors.
What can you learn from?
I summed it up for everyone, like Lin Yuner
Girls' outfit points: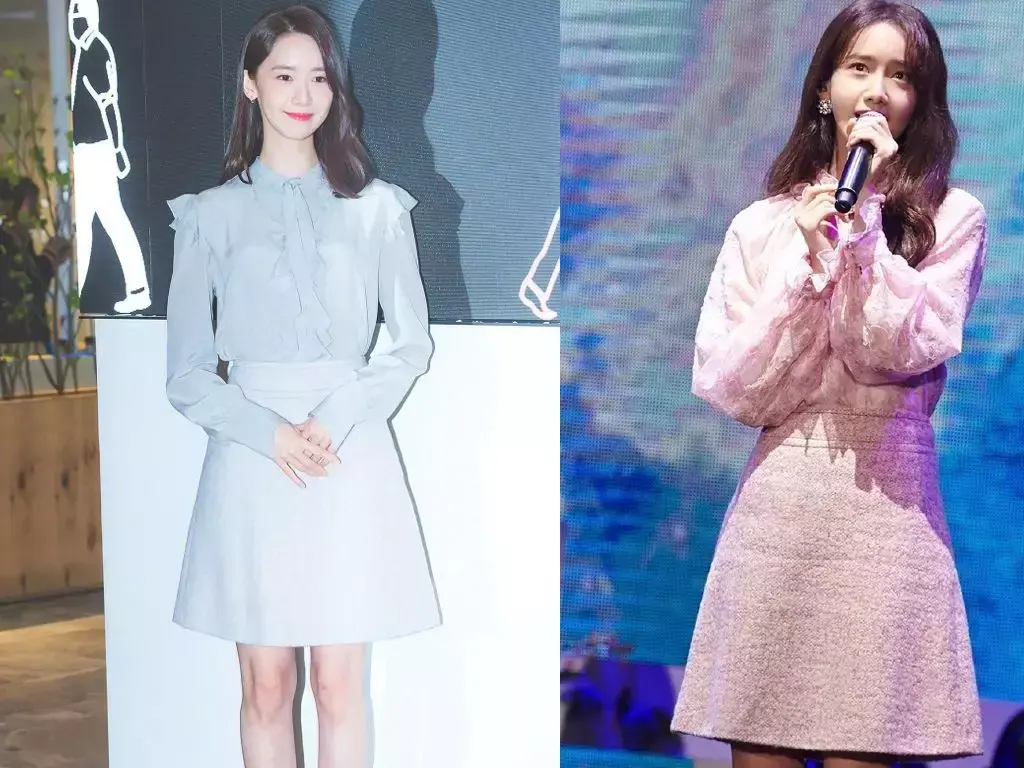 Fit: Select
Cultivation
fit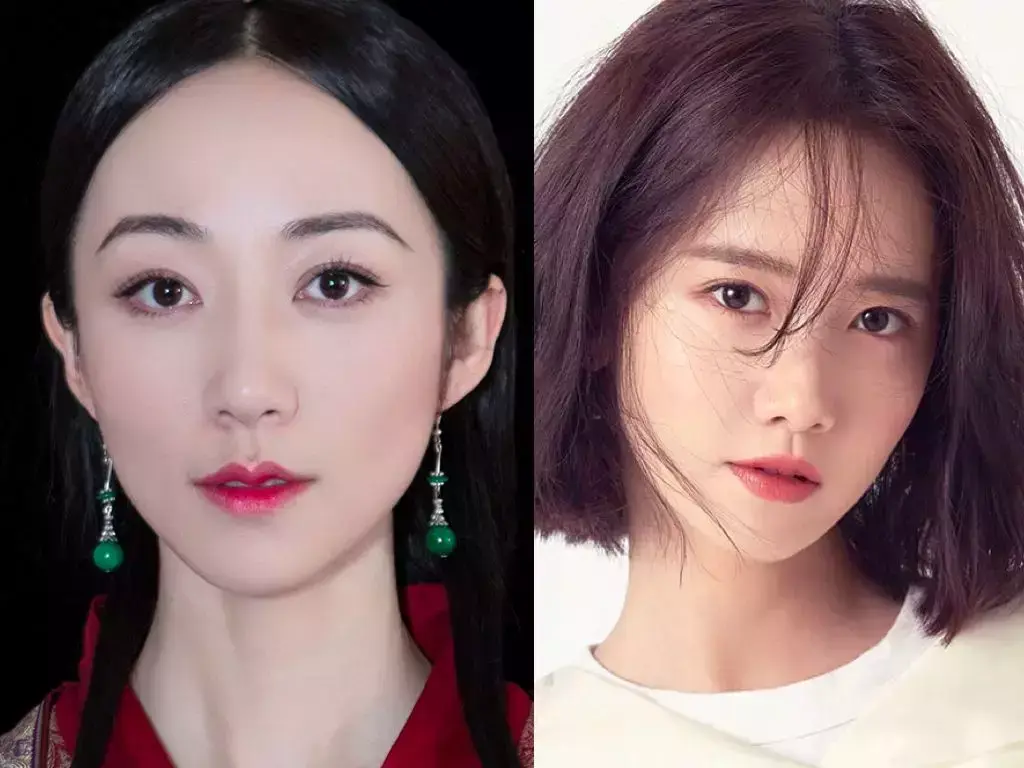 Short model
of items, such as X-shaped lace-up coats, small A-line skirts, etc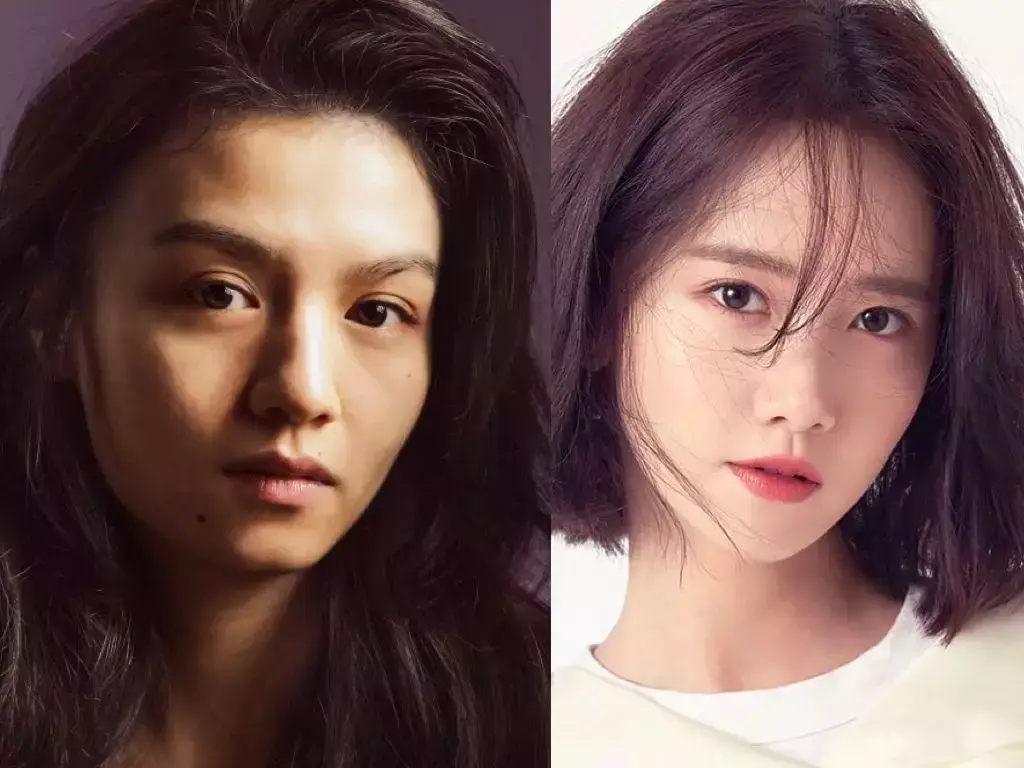 Material: Choose the fabric
supple
of, such as chiffon, knitting, etc
Design elements: Choose lace, ruffles, bows, dots, flowers and more
Color: Select
Bright
, light colors
▍What should I do if I don't want to wear too sweet?
The dress principle of sweet people is "
The sense of volume is small, and the curvature is large
So what if people of this style don't want to dress so sweetly?
To be clear, the effect we want to achieve is: we want to dress less "sweet", but still give people a feeling
feeling.
What does a girl feel?
"Less" is
Small sense of volume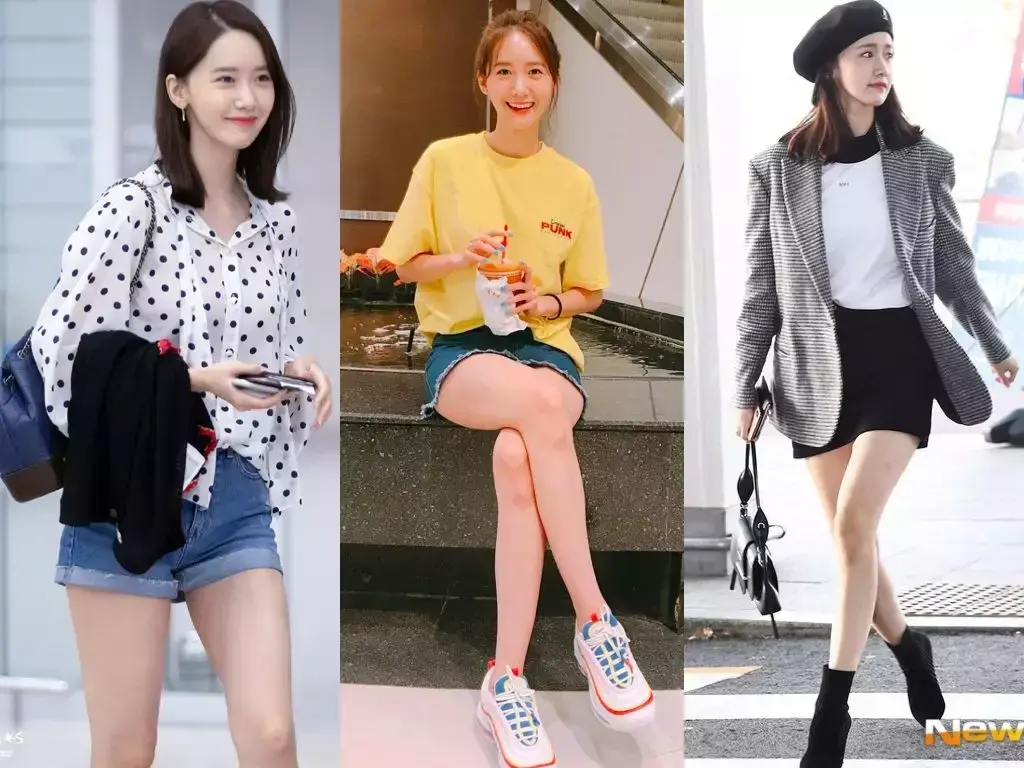 , "female" is
Large curvature
Then our general direction is still unchanged, what needs to be changed is that we are in the "
" on the choice.
My advice is:
Avoid:
Large area
Lace, print, ruffles, tulle
Options: skin-revealing elements, bright colors, soft fabrics, slim waist fit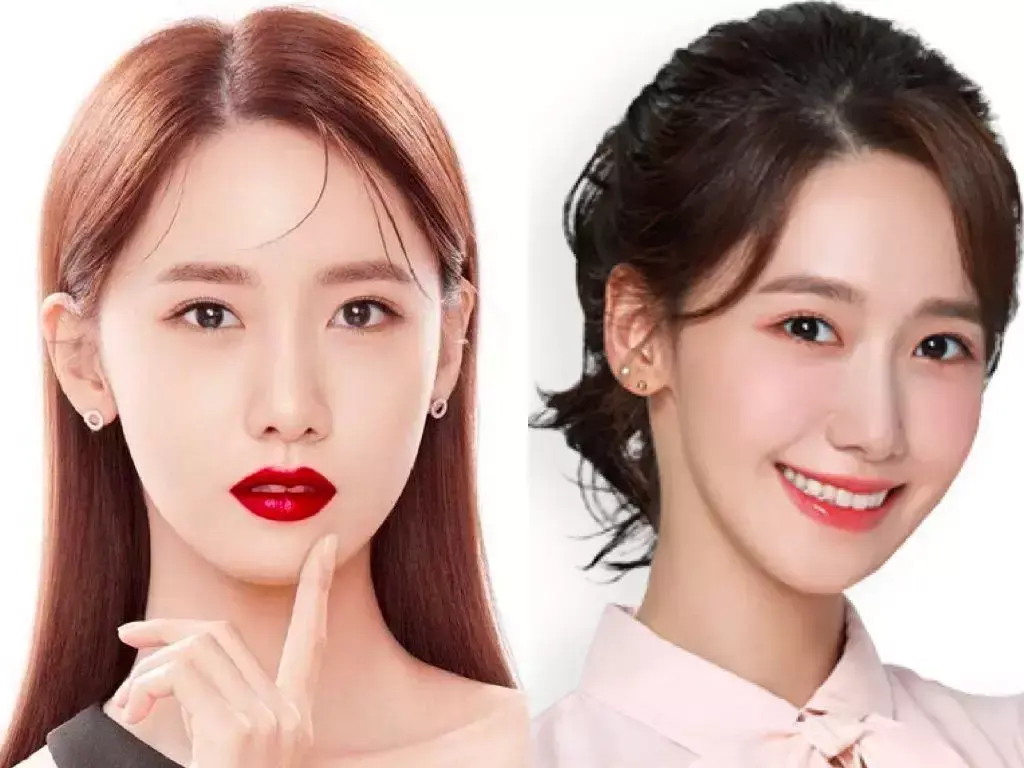 Everyone thinks when we think a person dresses well
Too sweet
When it is not often more lace, ruffles, tulle elements, it gives people excessive
complex
It feels, just like the picture below.
Image source: Taobao.com
So let's not choose these elements, use
Clean design
Instead of complex design, choose other elements to achieve "
Increase the curvature
This way it looks a lot fresher.
▍Matching reference
The same is still to give three sets of matching references, let's refer to the matching ideas.
LOOK 1
This set is to use Yoona's outfit directly, the curved ruffle sleeve shirt with the A-line short skirt, wear it
Sweet little lady
Finish. The length of the coat is slightly shorter than the skirt, which can expose the skirt and make the matching more layered.
I chose a small bag and earrings for accessories, and I also chose the color
Same color
The color will look more advanced. (1) AKRIS Bessy cashmere jacket (approx. ¥30484) available for purchase(2) ISABEL MARANT horn gold earrings (¥611) available for purchase (3) MANSUR GAVRIEL leather shoulder bag (¥5397) Available for purchase (4) Gucci Brixton horsebit leather loafers (¥4956) Available for purchase (5) Vero Moda ruffle sleeve shirt (¥274) ¥GLpWbG9rbmt¥(6) SARA BATTAGLIA Faux leather skirt (¥2444) can be purchased on behalf of you
LOOK 2
This set compares
leisure
, suitable for white-collar shopping and student party class.
A V-neck cable-cut sweater and slim-fitting jeans will make the whole look even better
womanly
Go with purple Converse shoes and a bright yellow sweater
Contrast
, and with a newsboy hat will make the whole look look more youthful and lively. The girl with a slightly larger sense of volume changed her coat to it
Mid-length model
That's it. (1) ZOFIA DAY Dash stud earrings (¥1642) Kokai Taotao(2) MANGO slim jeans (¥254) ¥f07BbG9rN9A¥(3) Lily denim short jacket (¥799)¥1D9LbG9rGfQ¥(4) H&M Cableface sweater (¥399)¥R572bG9ImHj¥(5) CONVERSE chuck taylor all star canvas shoes (¥439) available on the official website (6) GIVENCHY GV3 Leather suede shoulder bag (¥14868) can be overseas shopping(7) DSQUARED2 classic newsboy hat (¥2641) can be overseas shopping
LOOK 3
This set is more suitable for already entering
workplace
of friends.
The suit itself is a straighter piece, with a cinched waist, bow-collar shirt and small heels to balance and make the overall straightness
Deflection
For matching, I chose a bag of the same color as the belt, and it was also enhanced with more feminine stud earrings
Refinement
, looks elegant and capable. (1) GIULIVA HERITAGE COLLECTION Wool blazer (¥12424) available for purchase(2) CHLOÉ Tess calfskin shoulder bag (¥12600) Shopper(3) RAG & BONE Beha paneled leather suede ankle boots (¥3562) Available for purchase (4) Lily ruffle sleeve chiffon (¥549) ¥YAmjbG9JloH¥(5) ZARA skinny jeans (¥299)¥2hbdbG9JNdu¥(6) PETITE GRAND Hana earrings (¥1047) are available for sea shopping
Well, that's it for today's style analysis, have you learned some more?
girlish
。
。
。
。
。
Sense of straightness
」。
Image source: Weibo @Lin Yuner
Image source: Weibo @Lin Yuner
Image source: Weibo @Lin Yuner
Image source: Weibo @Lin Yuner
Image source: Weibo @Lin Yuner
Sweet type
Feminine elements