Summer matching, all kinds of short tops are indispensable, and you can see the interpretation of trendy children every summer.
Popular in fashion circles this year is this half-cut short top, which has long legs in minutes with high-waisted pants.
Beaver Hailey Bieber's latest set of street photos is wearing a knitted half-cut short top, checked trousers and a shoulder bag, the whole look is similar in color, simple and fashionable.
Another look, white half-cut shirt with beige suit pants and high heels, beautiful and sassy, proper urban beauty.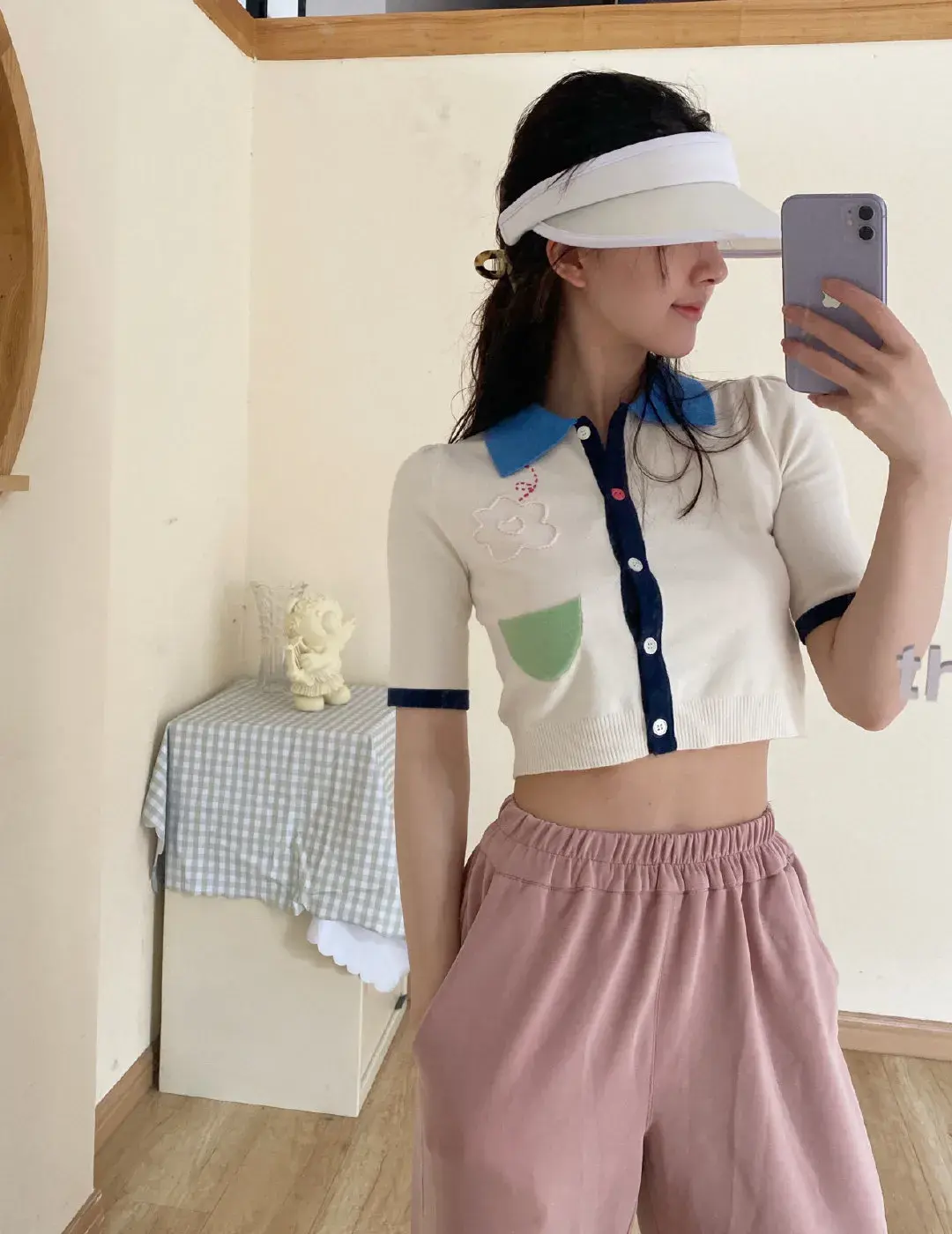 Back to our internal entertainment, there are also many actresses wearing half-cut tops.
Jin Chen's airport street photo, wearing a black half-cut shirt, all black's look is low-key and fashionable.
Song Yanfei chose a checked half-cut shirt, with jeans and Martin boots, revealing the waist line to show thinness and height, not to mention, the whole person also has a casual and handsome feeling.
Not only celebrity street shoots, but also half-cut tops can be seen on the runway.
Some time ago, the 2021 fall/winter series appeared on the runway several times, among which the body performed by Kendou Kendall Jenner was once out of the circle and became the writing material of many fashion bloggers.
U1S1, Kendou's step and expression management is indeed not good, but the body management is really good. Whether it is on the runway or daily street photography, her figure is always online, and she can digest many clothes with a high difficulty coefficient.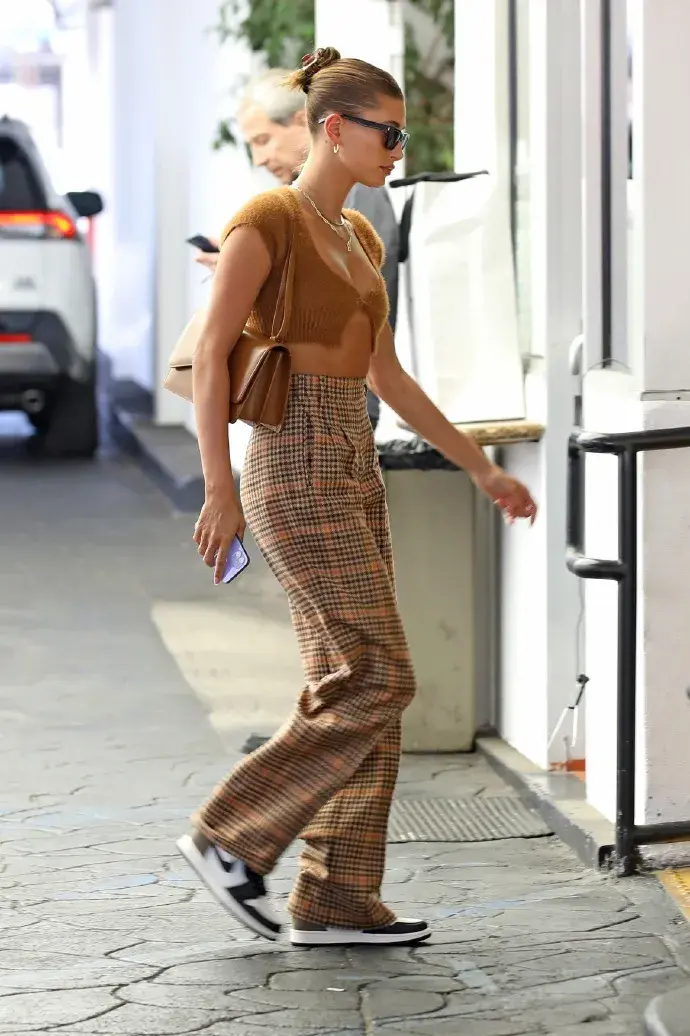 Back to the half-cut top.
This year's popular half-cut tops are generally available in both knitwear and shirts.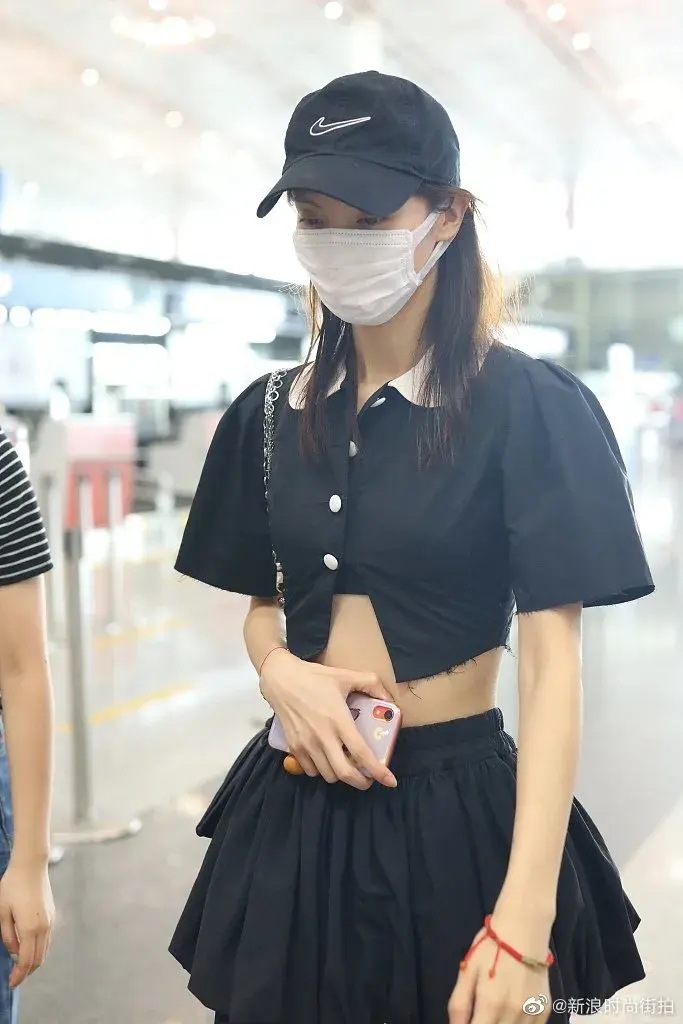 First, let's talk about knitwear.
Don't think that wearing knitwear in summer will be hot, in the air-conditioned room, knitwear can be much more fragrant than ordinary short sleeves and suspenders, not only taking into account fashion, but also a little warm.
Jin Chen wore a mint green knitted short top with a small daisy print skirt, cool and fresh.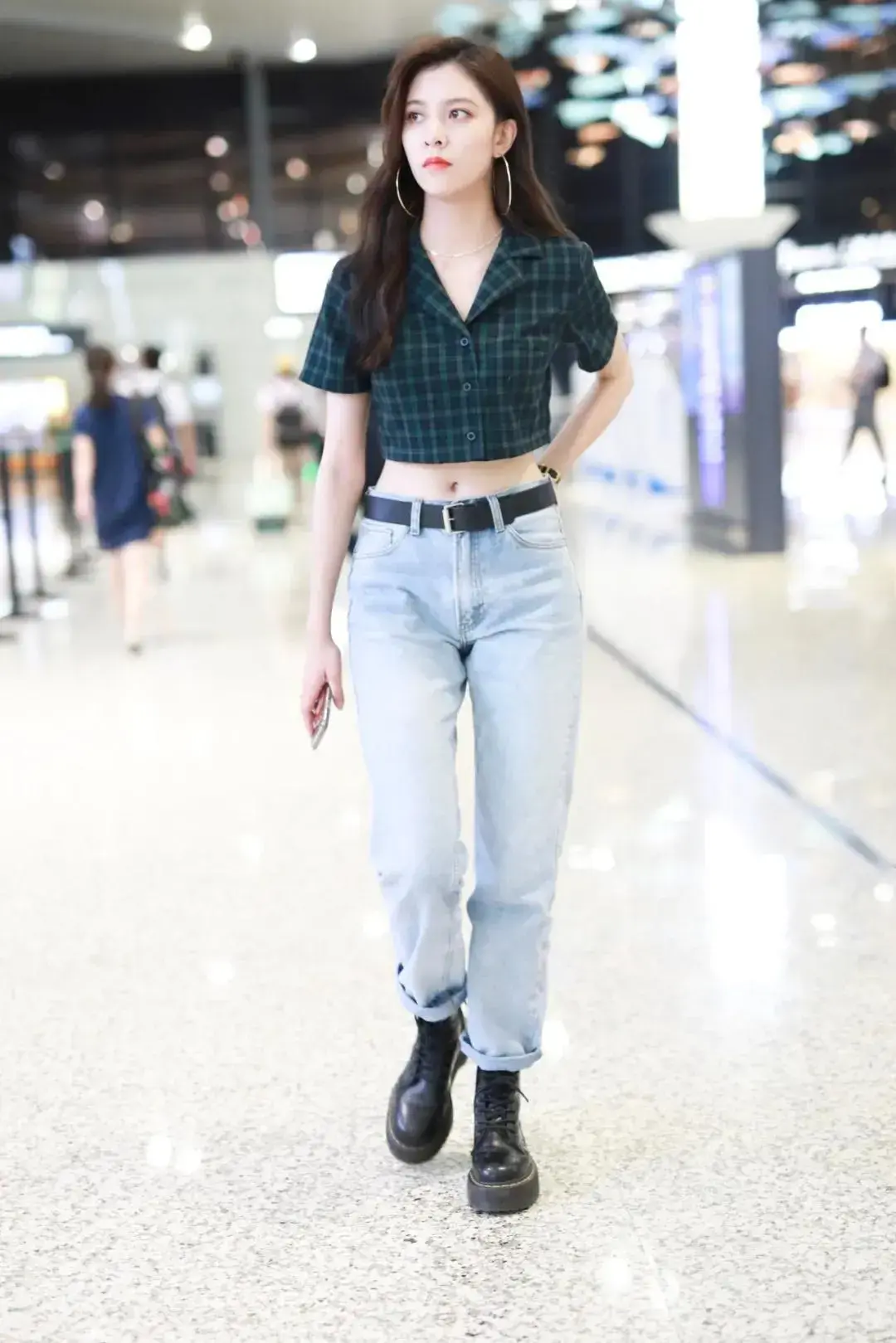 Whispered BB, if ordinary people want to learn from Jin Chen's collocation, Kiyo recommends not to choose a skirt with a high slit end, the upper body has exposed the waistline, and the lower body should not show the legs, otherwise too much focus is difficult to control.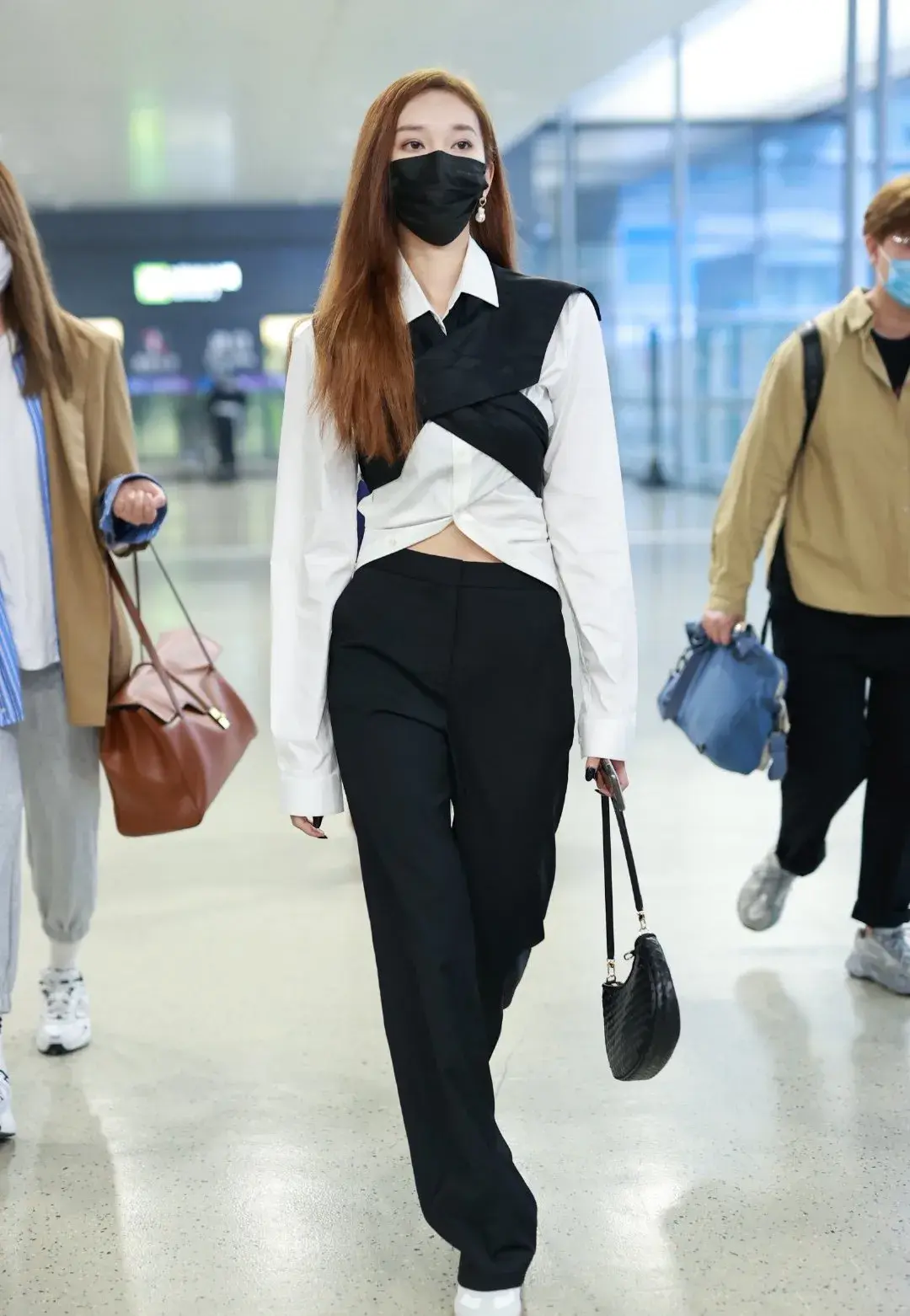 The lower body is paired with high-waisted pants, and it has a BM style feeling.
Zhao Lusi is wearing a white knitted short top with pink high-waisted sweatpants, and the whole person looks young and fashionable.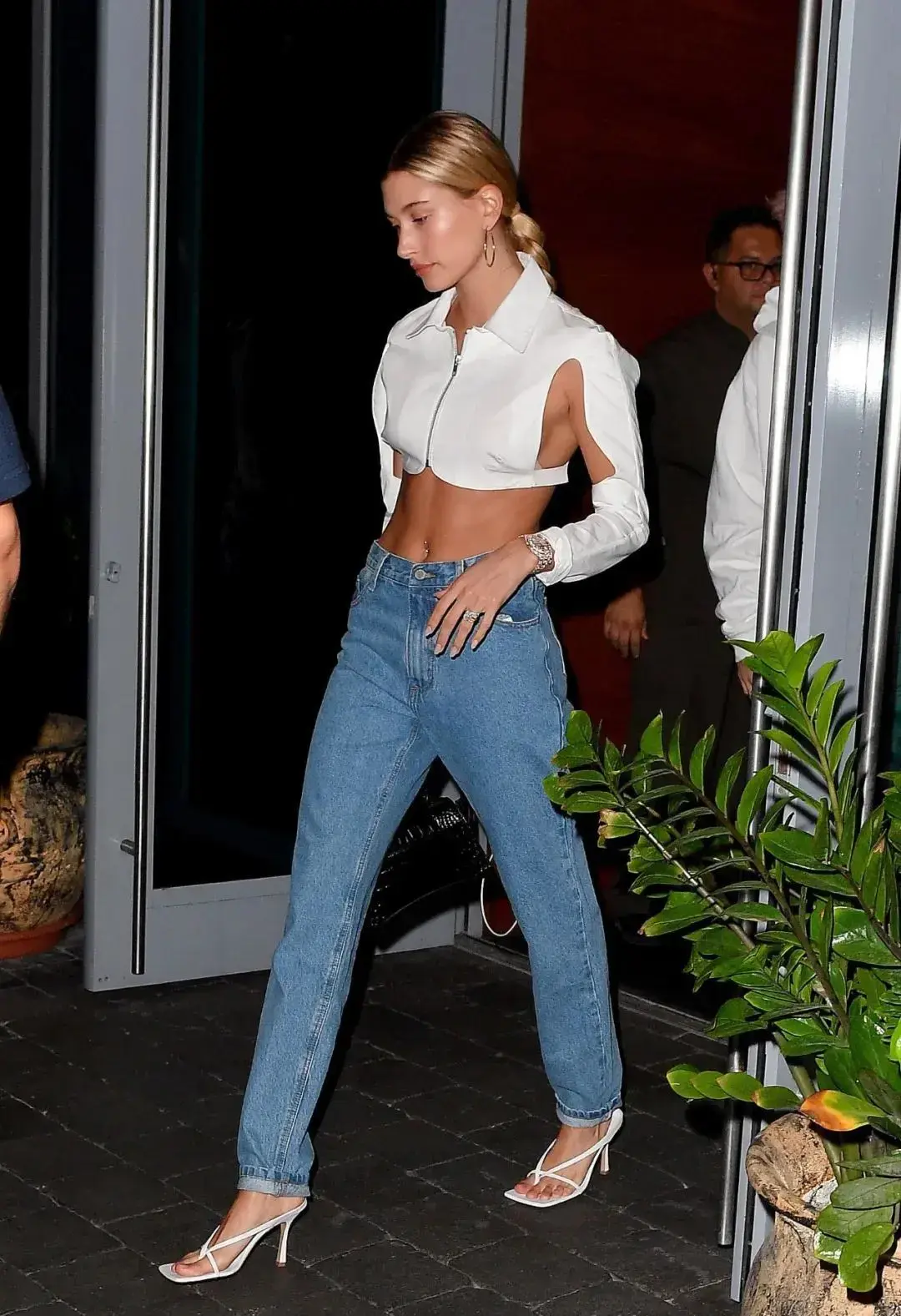 This knitted top is from Sence LA, priced at 200 yuan +, the price is not expensive, and there is a sense of design and easy to match, kiyo has been planted by Zhao Lusi grass a grassland.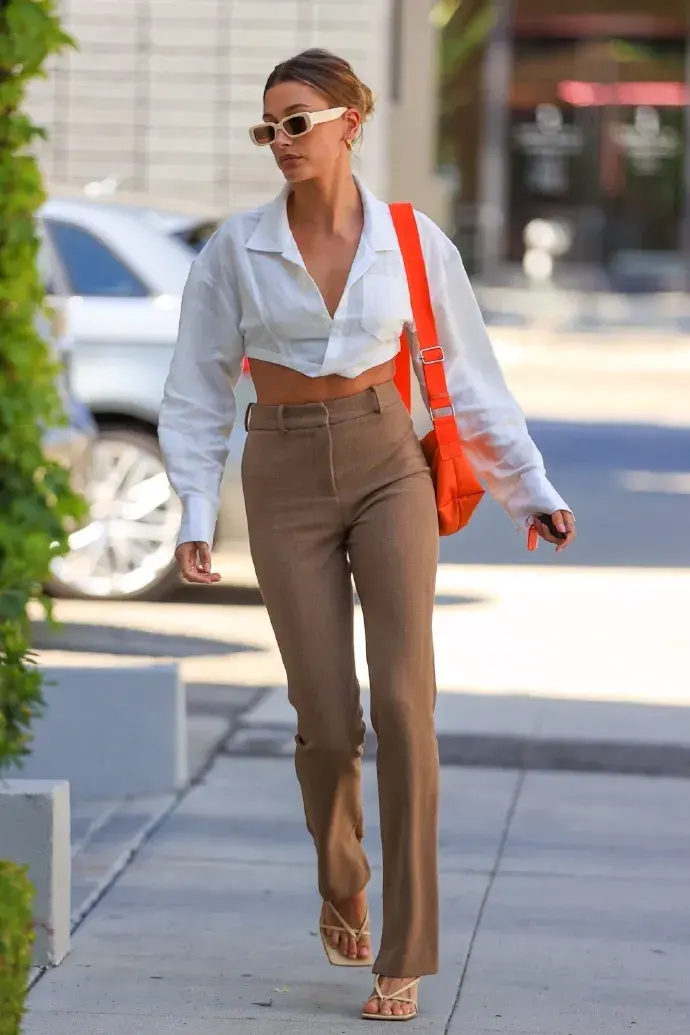 The second is the half-cut shirt.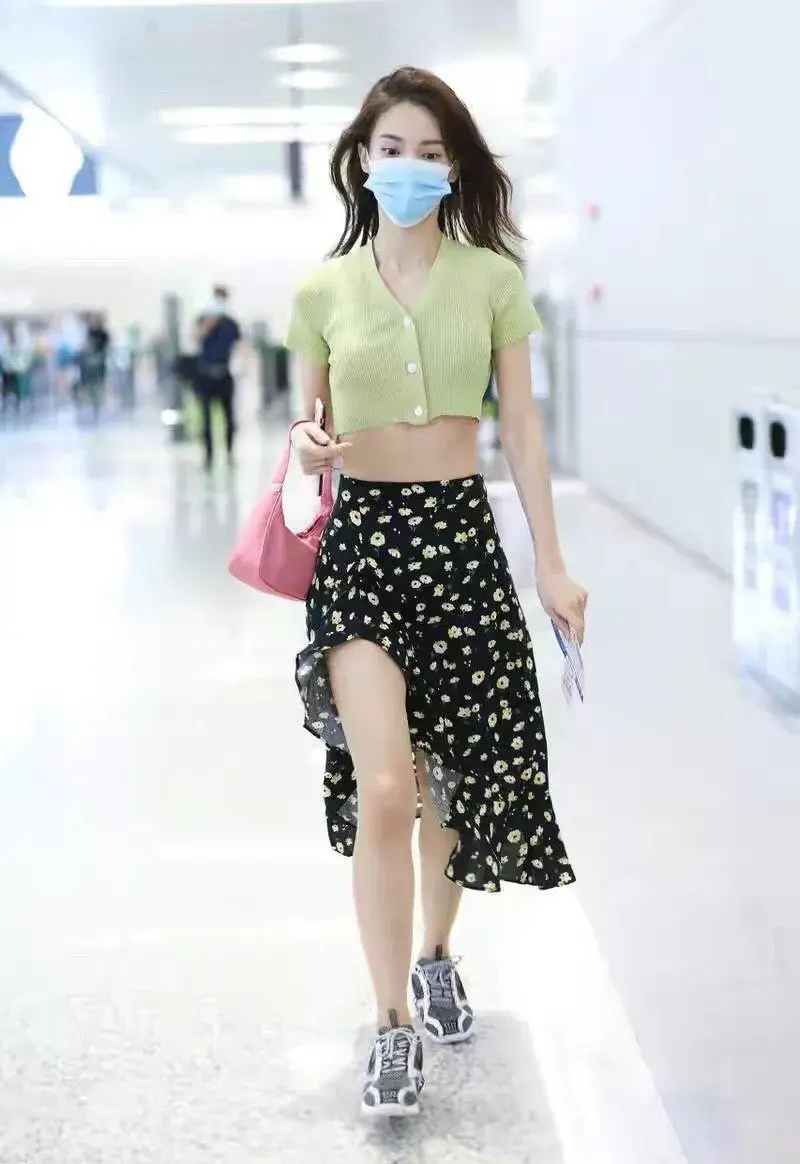 Compared to the usual short-sleeved shirts, trendmakers seem to prefer long-sleeved sleeves this year.
Zhou Yutong is wearing a blue doll-collar shirt with white high-waisted pants, and the color scheme is refreshing, super suitable for summer.
Sisters who like to be cooler can try the beaver shirt, dig a hole in the armpit, rich in design and very breathable, even in the bright sun, not afraid of heat at all.
If you want a little street style, you can wear it with sweatpants and sneakers; If you want to be a little trendy, you can wear it with high-waisted jeans and heels like a beaver to easily highlight the chic feel.
If you like to be conservative, you can choose this kind of shirt that only shows a little, and it looks good with a high-waisted pants.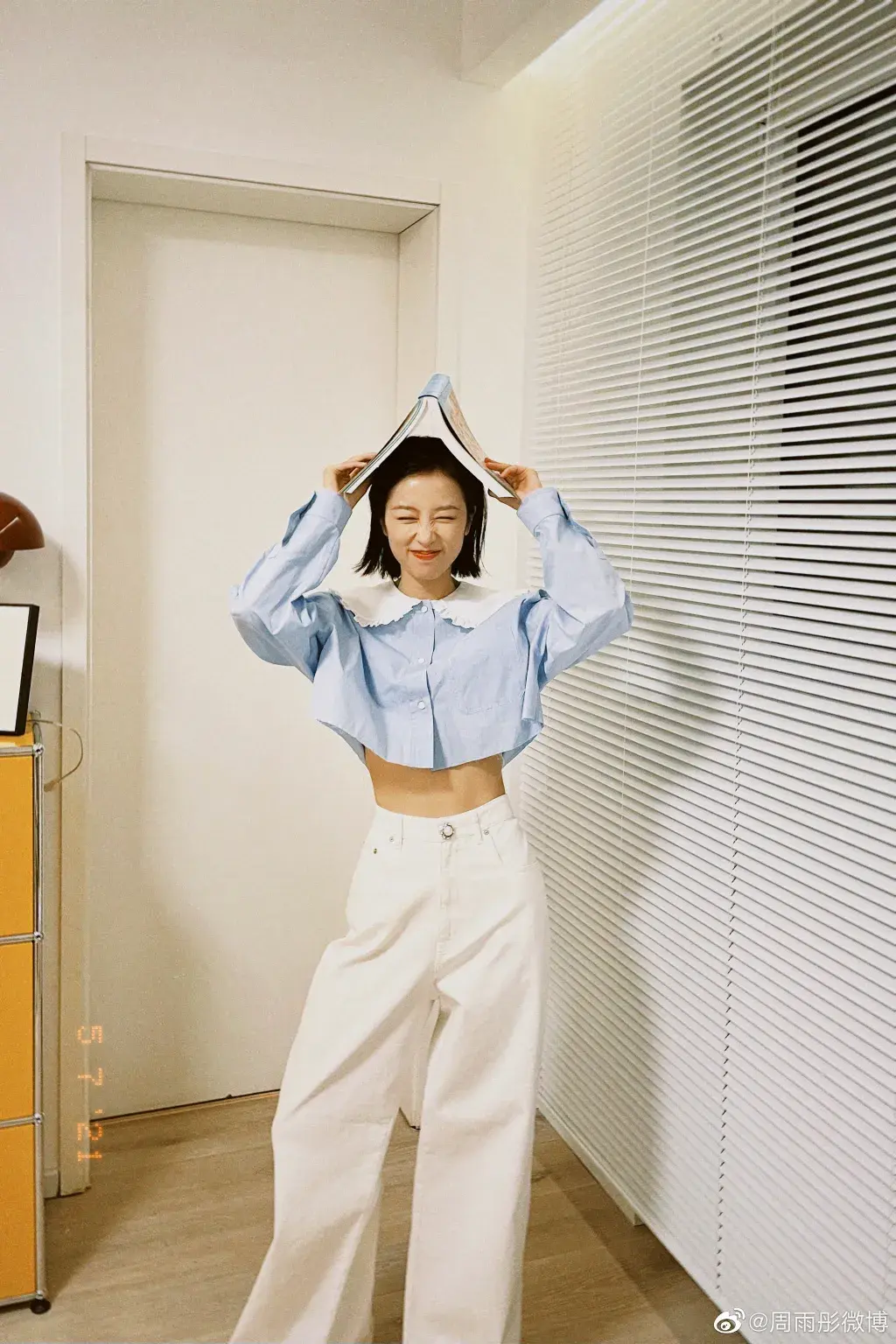 Short-sleeved shirts are also chosen by many people, but they are more picky about the design, and ordinary short-sleeved shirts are too similar to his school uniform, and it is not easy to wear a sense of fashion.
In addition to these, short-cut T-shirts are also popular this year. However, relatively speaking, the matching space of short T-shirts is not as much as knitwear and shirts, and you can choose according to your preferences.