On October 14th, the first flagship store in China Terrex in China officially opened on the third floor of Jing'an, Shanghai, China. Here we have concentrated equipment for outdoor enthusiasts such as trench coats, backpacks, hats, hiking shoes, off -road shoes. It is also a place to convey the concept of Adidas sustainable development.
Adidas Terrex (Adidas Exploration) is a professional outdoor sports brand of Adidas. It is committed to creating a "' -type' walking mountain and hiking streets" through new innovations in the outdoor industry, and bring consumers with the concept of outdoor life sports concepts, bring consumers to bring consumers While outdooring, it integrates outdoor spirit into life.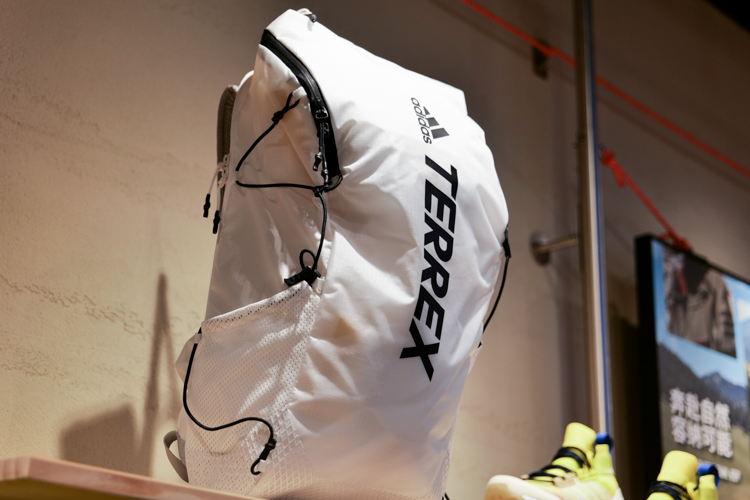 As the world's first Adidas Terrex, it is deeply valued by Adidas's own attention. Mr. Tang Jiechen, managing director of Adidas Greater China, and Mr. Meng Shuwen, general manager of the deputy president/outdoor business unit, appeared in the opening ceremony. In the opening speech, Mr. Tang Jiechen said that The new Adidas Terrex flagship store combines digital offline store technology with the concept of sustainable development, while bringing a wealth of product experience. In order to achieve the perseverance of continuous development vision, "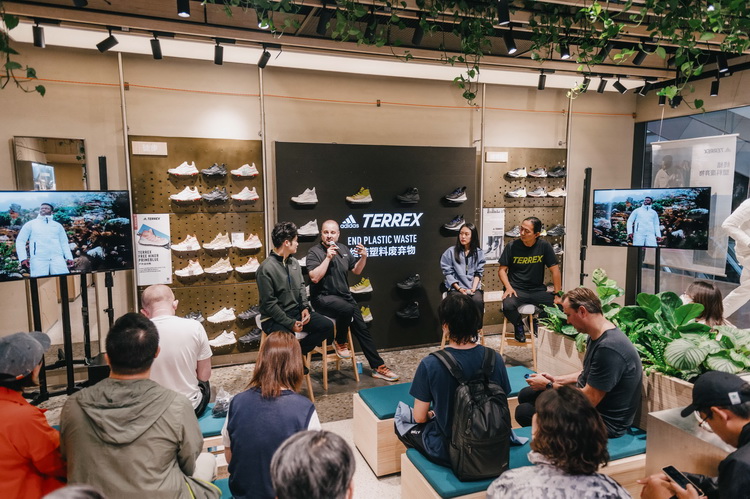 Mr. Tang Jiechen, Managing Director of Adidas Greater China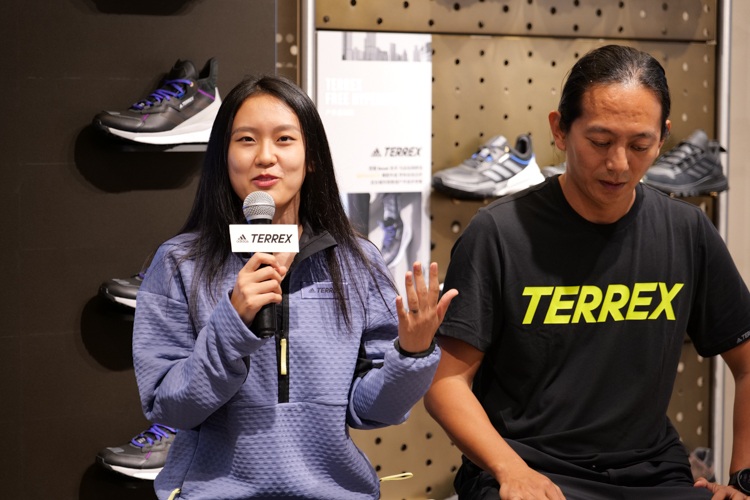 Tang Jiechen, managing director of Adidas Greater China, Geena Tok, senior vice president of market resource management and key cities
In order to implement the concept of sustainable development and outdoor environmental protection, Adidas carefully designed the tailoring ceremony. Each guest involved in the tailoring will tear off the adidas Terrex myshelteroft environmental protection fabric from the Adidas Terrex brand wall, and then unveil the first of Adidas Terrex worldwide. The mysterious veil of the flagship store. Adidas Terrex myshelter Primaloft environmental protection fabric is a material obtained by recycling marine plastics. Compared with plastic garbage on land, marine plastic waste is more difficult to be aware of it, but it causes harm that is no less than plastic garbage on the land. Each year, a large number of marine life is disabled due to mistaken plastic.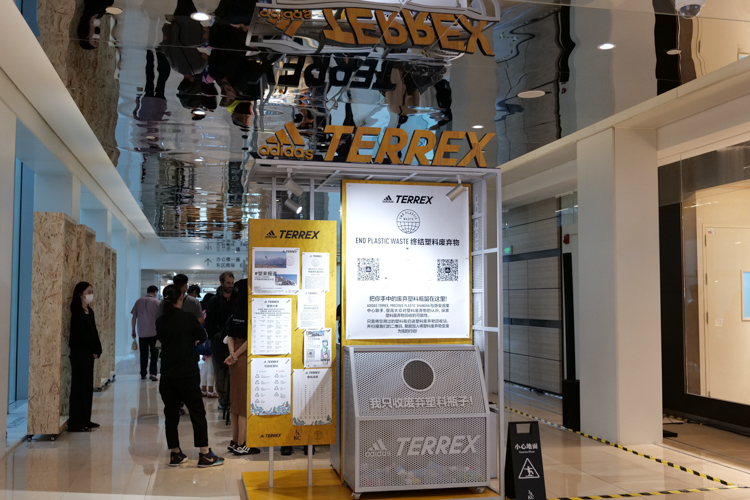 However, it is not simple to turn marine plastics into fabrics. First of all, Parley and its global cleaning networks are salvaging plastics on the shore on the coast of Maldives to remove the debris, cleaning and selection of plastic waste that can be used. Next, make plastic into thin slices by crushing, cleaning, and dehydration, and then turning them into "raw materials" -resin particles by squeezing and cooling. After obtaining resin ingredients, processing is no different from native plastic resin. After melting particles and long silk, it can be woven into "Parley Marine Plastic" high -performance polyester yarn material and made into Adidas Terrex MyShelter Primaloft. By reducing the garbage on the sea by turning marine plastics into fabrics, it is also conducive to protecting marine creatures, while reducing the use of native plastic and filling a force to protect the outdoor environment.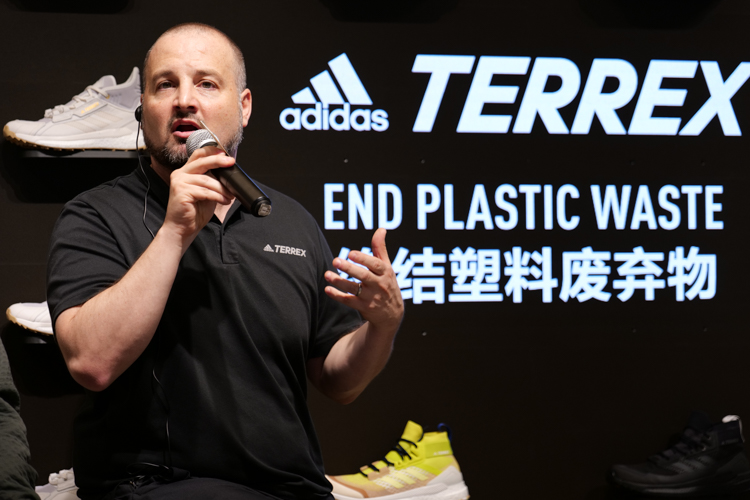 "Parley Ocean Plastic" high -performance polyester yarn material is used in multiple adidas terrex clothing, such as adidas term myshelter primaloft hooded jacket. The 40% Parley marine plastic is incorporated, and the PRIMEBLUE motion performance environmental fabric on the outer layer contains 50% Parley marine plastic.
After the opening ceremony, the brand representatives and special guests shared the vision and action plan of "ending plastic waste" with you, telling the guests present how many ways to achieve sustainable development in our lives.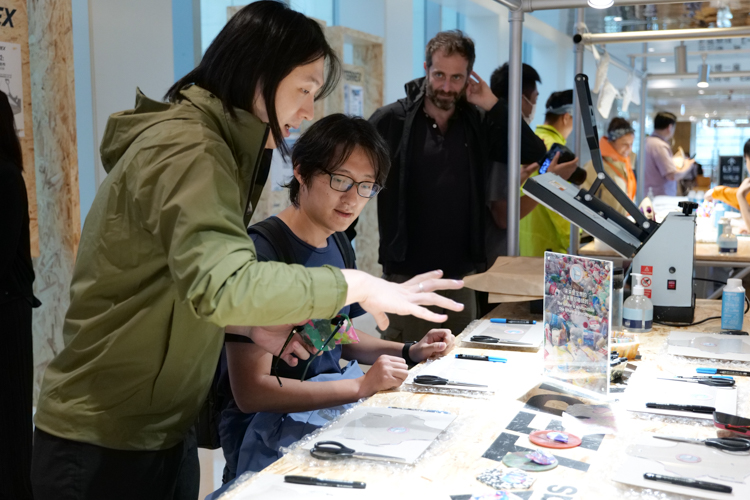 At the end of the event, all the people present experienced fun environmental protection handicrafts and experienced the fun of environmental protection with their own actions. In the next few days, the Adidas Terrex will organize more environmental protection -related activities with more groups. On the 15th, it will jointly organize youth communities to jointly organize youth communities to participate in the environmental protection theme craftsmanship on the spot, 16, 17 During the two days of the day weekend, we jointly unite and Anyi Yexiang to hold a number of offline experience activities of plastic classification, old bottle reconstruction, and environmental protection garden.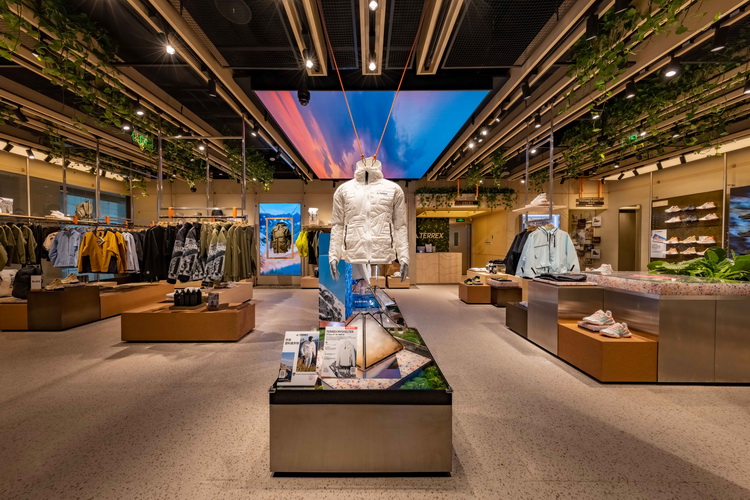 Adidas Terrex China flagship store is the new starting point of Adidas. It represents Adidas who will introduce outdoor clothing to Chinese consumers in a more positive way. At the same time, it is a key node to pass the concept of sustainable development and outdoor environmental protection to Chinese consumers.