Jimu Journalist Ye Wenbo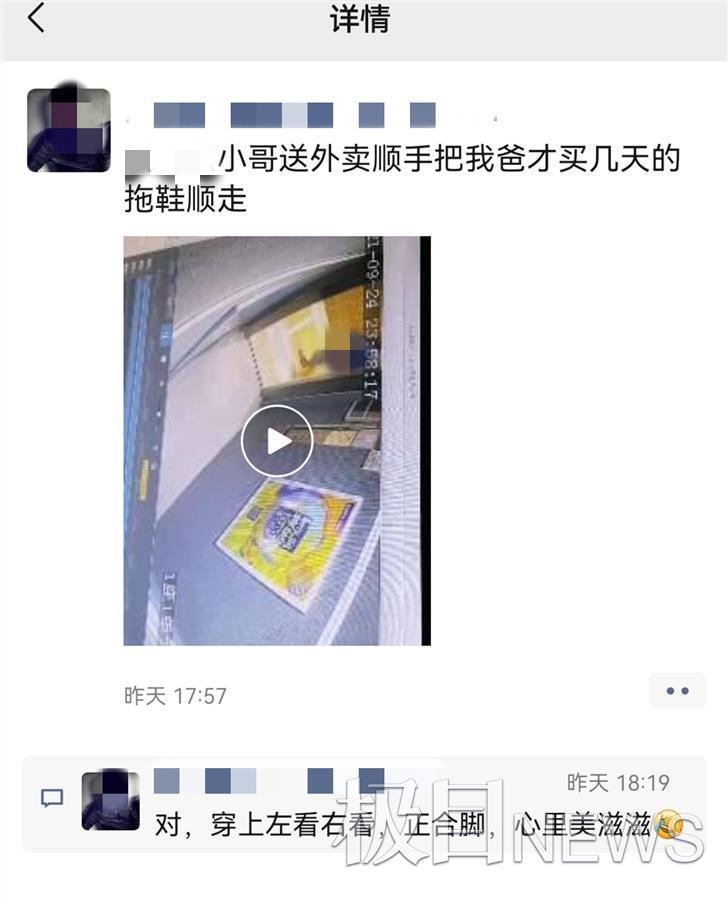 Intern Tang Sisi Li Lu
The takeaway rider gave meals to the house next door, and even stole the leather shoe that was placed at the door, and wore a trial in the elevator and looked at it. Do you say that this is not angry? On September 26, Mr. Chen, who lives in the Helen Spring District of Wuhan Economic and Technological Development Zone, called the Jimu News Hotline (027-86777777) to report the matter, hoping to expose uncivilized behavior.
Mr. Chen lives in Helen Spring Community in Wuhan Economic and Technological Development Zone. In the early morning of September 25, his father who was over 60 years old got up to go out, and suddenly found that the leather sandals at the door the night were gone. "I went upstairs after I poured the garbage last night. I knew that I put the leather sandals at the door. How could I be stolen?" The father was a little depressed and puzzled. According to the shopping records provided by Mr. Chen, the pair of sandals were purchased on the evening of September 13th, deducting 10 yuan for the platform discount, and the actual payment was 48.8 yuan.
Mr. Chen immediately reported to the property company. By looking at the elevator monitoring of the community, he found the suspect who took the peeling sandals: he was a takeaway rider.
The surveillance video showed that at 11:57 pm on September 24, a takeaway rider in a blue clothes on the elevator. After taking the takeaway, the takeaway rider hovered at the door of the elevator for a while, and then decided to bring Mr. Chen Chen Chen Chen Stealing shoe in the door stole. At 11:58 pm, the takeaway brother took the leather sandals and walked into the elevator. He took off his slippers, put on the smooth leather sandals and looked at it to the right, and carefully looked at whether it was.
"The takeaway next door is not the takeaway I ordered. After taking the takeaway, he wandered at the door of the elevator. It should be the leather shoe that we put at the door. Unfortunately, after he struggled Go. "Mr. Chen said.
Afterwards, Mr. Chen contacted the takeaway platform through the takeaway transaction records of the neighbors next door, and had made claims to the takeaway platform. "It is best to recover the money I bought shoes!" Mr. Chen said.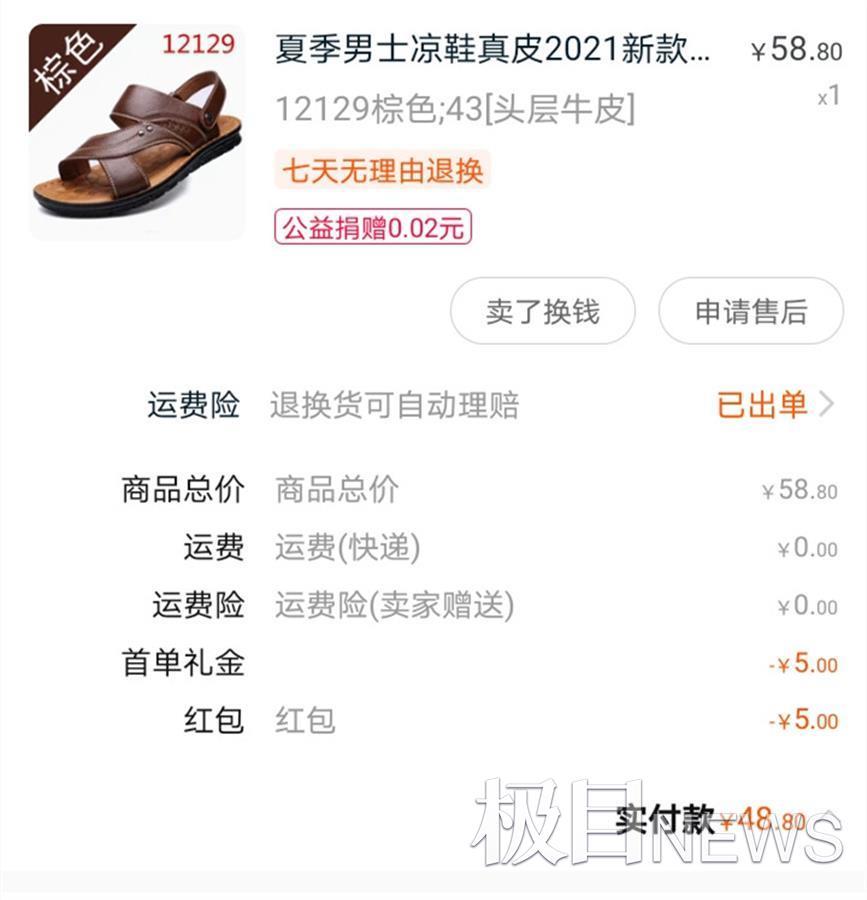 Mr. Chen said that he was not easy for takeaway brothers, but he hoped that by exposing this uncivilized behavior, he reminded everyone that "do not do good instead of doing good, do not take evil for small."