Sister Wang told the police about picking up wallets passing by
The lost wallet and property that the owner is lost
Sichuan News Network Deyang, September 3 (Zhang Dunshuang reporter Zhou Hong)
On the evening of August 31, the Public Security Police of Shifang City helped the two enthusiastic people to return a large number of cash wallets and mobile phones to the owner, which won praise from the owners.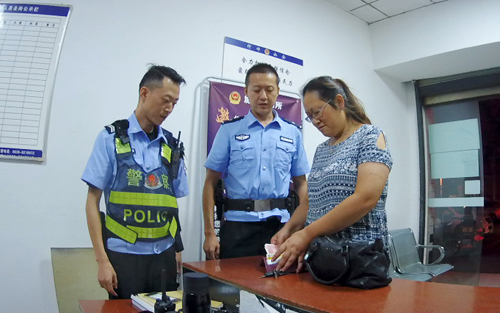 On the evening of August 31, when the elder sister Shifang, Wang Huilan was shopping, picked up a purple lady wallet at the door of Wan'an Bridge, and was equipped with a lot of cash. After picking up the wallet, Sister Wang did not feel temporarily, and called the 110 alarm call. Subsequently, the Third Squadron of the Special Patrol Police received an instructions from the command center to the urban east police station in the jurisdiction.
The street patrol players immediately arrived at the scene and registered the on -site cillar with the people who found the wallet. After inspection: The wallet has an ID card, two banking cards and 3100 yuan cash. Subsequently, the police contacted the owner. More than twenty minutes later, Ms. Wang came to the Chengdong Police Station. After confirming that it was correct, the police returned the wallet to the owner. According to Ms. Wang, when she received a call from the police, she was still confused, and she didn't even notice that the wallet had been lost. After receiving the lost wallet, Ms. Wang expressed her sincerely thanks to the enthusiastic crowd who picked up the wallet and the special patrol officer who was responsible for duties.
In the same night, an old man came to Dongmenqiao Pavilion of the special patrol police and said to the special patrol officers on duty: "I picked up a Huawei mobile phone at the intersection of Hongxing Street. Give you the phone to you, I believe you must have a way to find the owner. "
On behalf of the owner, the duty team members thanked the old man for his unscrupulous behavior. When the team members tried to unlock the founder of the search machine many times, the ringing sounded. It turned out that the owner was looking for his mobile phone with other people's phone. Half an hour later, the owner came to the special patrol brigade and returned the phone to the owner after verification. According to the owner: I just rode a bike to dance and fitness in the park. When I got off the bus to lock the bicycle, I found that the phone was lost. I was particularly anxious. Thank you very much for the kind uncle and the police.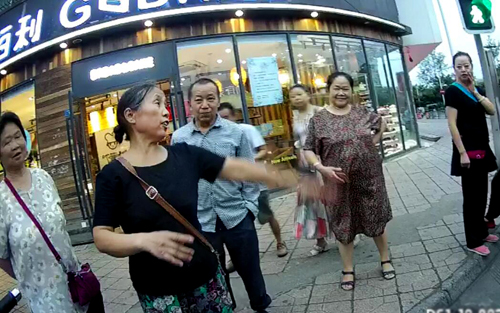 (Picture based on Shifang Public Security)