French luxury brand Chanel (Chanel) released the 2018 autumn and winter series of high -end jackets in Paris Fashion Week. This season, designers are inspired by late autumn leaves, with red brown, red, pine green, bark brown and other colors as the main color. Strong warmth. This season, the silhouette is straight and long, and the square shoulder line is clear and neat. Each design highlights the silhouette with relief -like stitching, and there is no lack of innovation in the classics.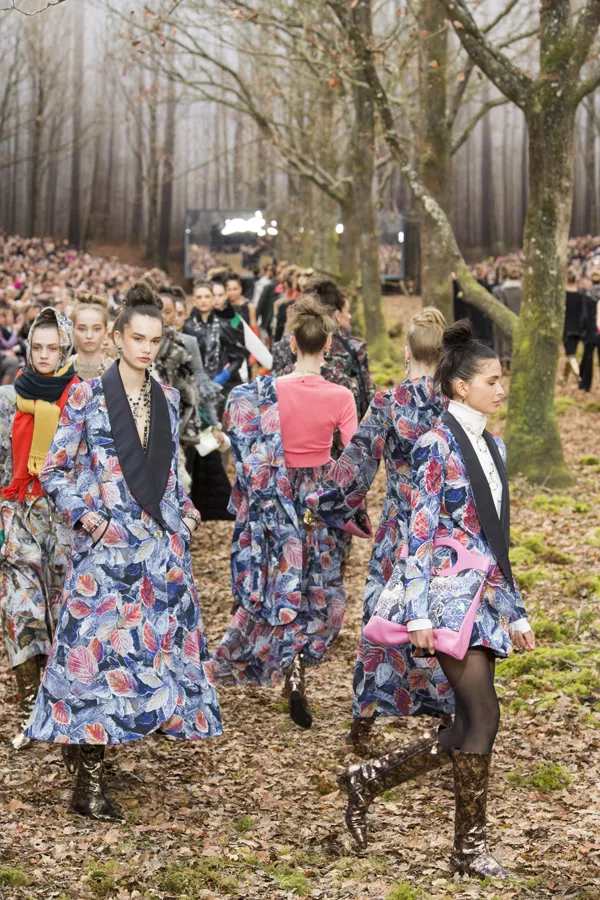 This season, the guests were in the depths of the autumn forest, exploring the full interest of the new autumn and winter high -end clothing series. The 81 shapes interpret the rich color of nature such as red brown, orange, moss green, pine green, bark brown, etc., combined with Chanel's iconic black and white. From the printed leaves to the branches of the branches to rolling edges to the jewelry buttons engraved with the leaf pattern. The series of exquisite and delicate silhouettes take into account elegance and comfort, and poetic in the tranquility.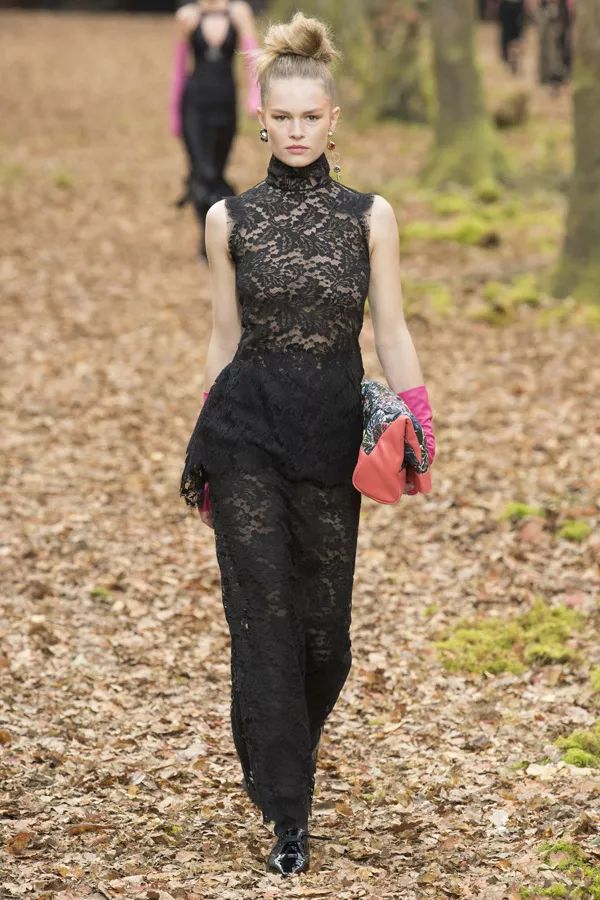 The softening, woven or classic design of softening, corduroy, wool beep, and knitted fabrics are used, paired with large scarves, pink leather gloves, and fantasy fur cuffs decorated with feathers, adding a touch of warmth in autumn and winter. The endless beautiful leg boots, and ankle boots and flat Derbie shoes of the retro -golden tone are the finishing touch. The new "31" handbag created by Karl Lagfei is matched with diamonds, softened or printed cotton canvas with smooth leather.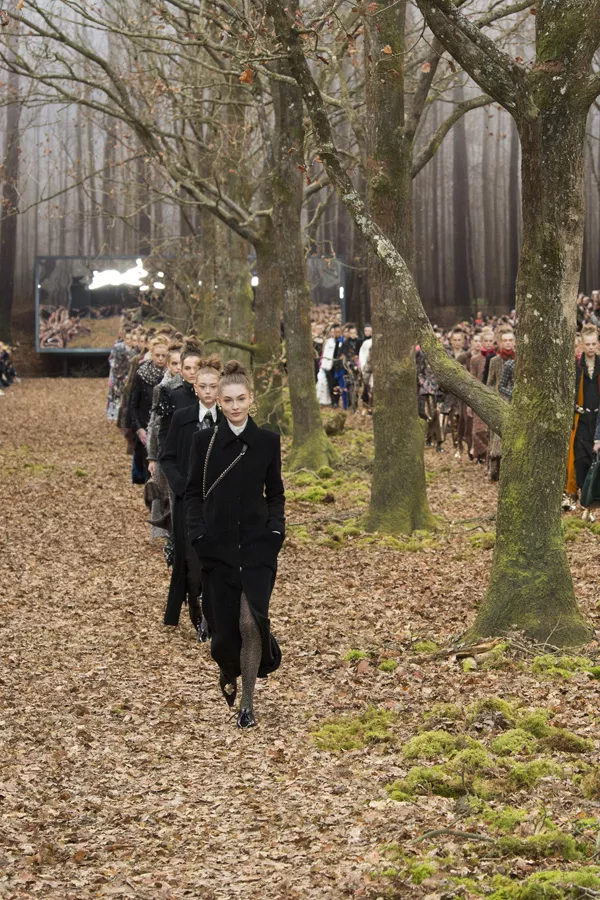 In addition, the straight and long outlines, clear and neat square shoulders, raised neck lines, and looming ankles to set the tone for long straight coats. Chanel classic jackets grow to the middle of the thigh, or to the waist. The suit is interpreted by innovation, with a cloak -like waist pleat skirt, while the straight skirt and dresses are designed with a slit design to make the steps more free. The milk -white and pure soft knitted style looks more and more beautiful under the embellishment of gold and exquisite gold and silver threads. The loose coat is long, like a long cloak with a sleeve, with a large cuffs. The elegant temperament of the series of nightfits overflowing with modern refining. The ubiquitous small black skirts are mostly presented in long models, interpreting light fabrics such as black yarn, embroidered pearl gauze, silk veil or lace, etc., swimming between transparent and layered texture, sometimes black or white roller edges outside The diamond coat, sometimes shrouded under the fantasy fur cloak with feathers.