In February 2020, VOGUE in the opening season of March, double cover in April, and Vogue again in May. Jennie, the first person in the six major female magazines in South Korea. Today, let's talk about Jennie's dress!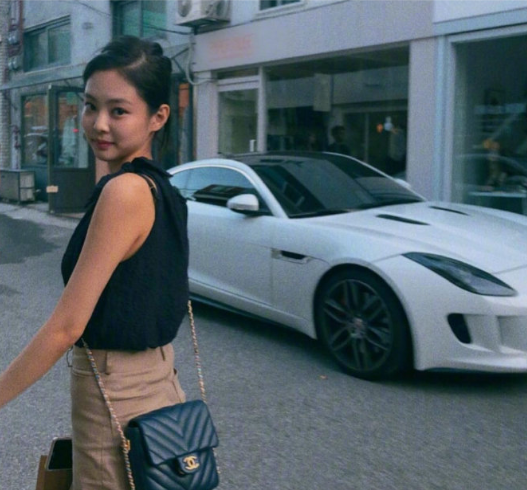 Look1: casual wind wear
This set is black and yellow stitching design. The above part is a high -level black leather design with a black leather glove, elegant and advanced. The following part is a pale yellow long skirt. The black and yellow stitching color is actually very harmonious, and it does not give people a sudden feeling of imagination. A pair of pink -edged black net shoes with white net socks, do you dare to challenge this kind of dressing?
This short black shirt, the tie rope design on the shoulders adds a landscape line to this flat clothes. The khaki tight trousers of the lower body show the perfect leg lines, with a Chanel square chain bag , Simple and generous and casual. The beautiful eyebrows can try this set.
Jennie's sweet and cool wind, have you got it? Let's take a look at this set. The short -lasting match is raised, and the waistline is raised. From the visually, it is high! The upper body is a green loose sweater, a black casual sports pants on the lower body, and then stepping on a pair of coconuts that have been on fire in recent years.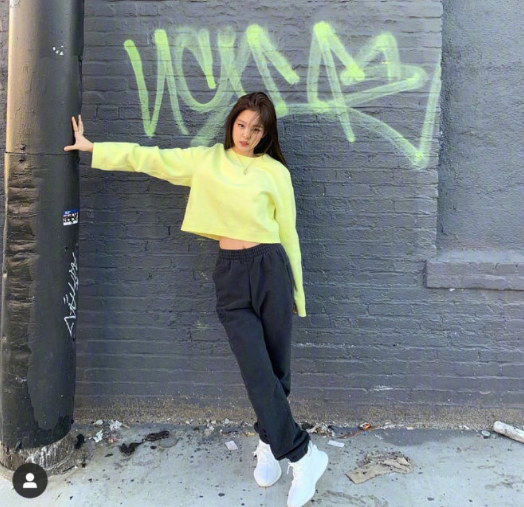 After a whole winter, do you want to wear a long skirt? Let's take a look at how Jennie matches it. The upper body is a short black T -shirt with a white cake skirt. Note that the top is super short, which will show a little waist. If you wear this set in spring, you can add a coat to yourself! Although the epidemic is almost controlled now, we must not take it lightly. We must protect ourselves and cannot have a fever! The black and white dress with a pair of Converse's classic white is perfect! Have you learned the little fairy?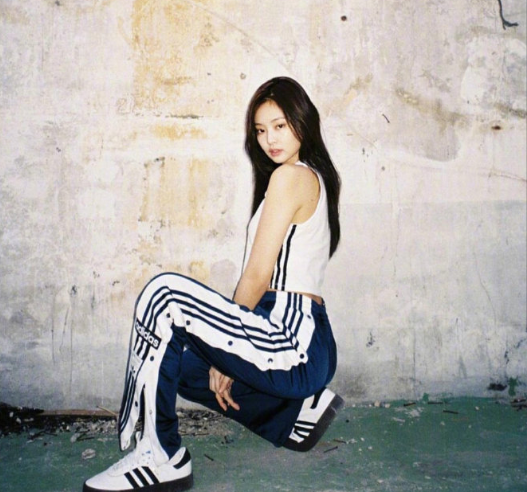 Look2: sports wind wear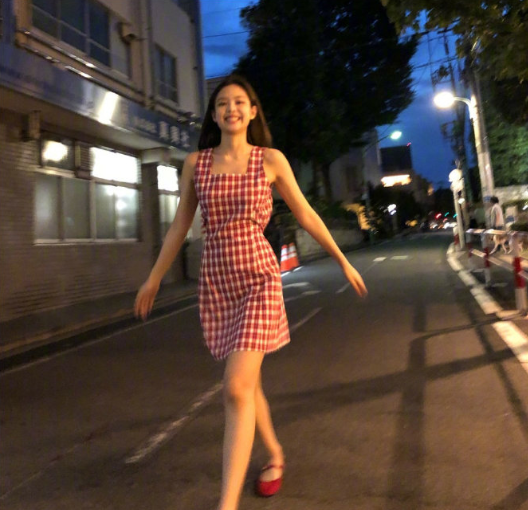 Jennie's Blackpink group won the endorsement of Adidas early and held many commercial performances for Adidas. This set, let's take a look at Jennie's adidas to wear it! The top is a short sleeveless T -shirt. The lower body is equipped with a loose blue and black trousers. The trousers on both sides are also made of split design. The aura is full! The three bar design on the side of Adidas can also lengthen the body's figure well, which can be visually pulled up your figure. Stepping on a pair of Adi's black -border white shoes, did you learn the Adi Star?
As we all know, Jennie has the name of "Chanel in the world". Where did this name come from? It was our Miss Jennie who liked Chanel too much. Many of her personal clothes were Chanel. She wore Chanel to be smart and elegant and playful. This top is Chanel's green bottom black navel installation, and the cuffs and necklines are black base. Jennie, as a veritable "waist essence", her dress is mainly exposed, and her lower body is paired with black high waist wide -leg pants. The waistline is really enviable! This way of wearing is also very suitable for young girls and girls with slightly fat lower body. The overall feels sweet and trouser. A small girl like Xiaobian likes this set of wear!
Sure enough, our Jennie began to show his waist again, and "waist" can do whatever you want. This upper body Jennie wore a pure black high -neck T -shirt, and the black three bar Adidas stretched the line. It was paired with a pair of small white shoes, which was simple to match the salt and sweet! Favorite younger sisters can get the same paragraph of Jennie!
Look3: sweet wind dress
Many people say that Jennie's looks are not the kind of amazing type, but the whole facial features are really very durable. She also claims to be a kitten Jennie. Indeed, Jennie has a cat -like delicate face. Milk and milky are super sweet. This set is a sweet style, Jennie's red and white long skirt, with red single shoes, the sweet smile knocks you down in minutes! Do you love such Jennie?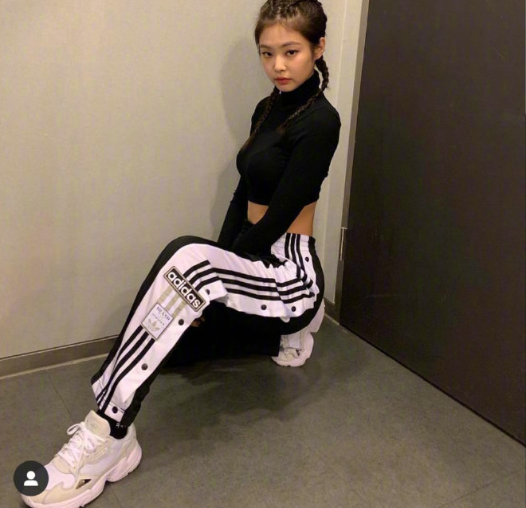 Today, there are so many Jennie compiled by Xiaobian. In the comfort and casualness, they bring a small personality style.