Clicked
Blue word above
Follow us, reply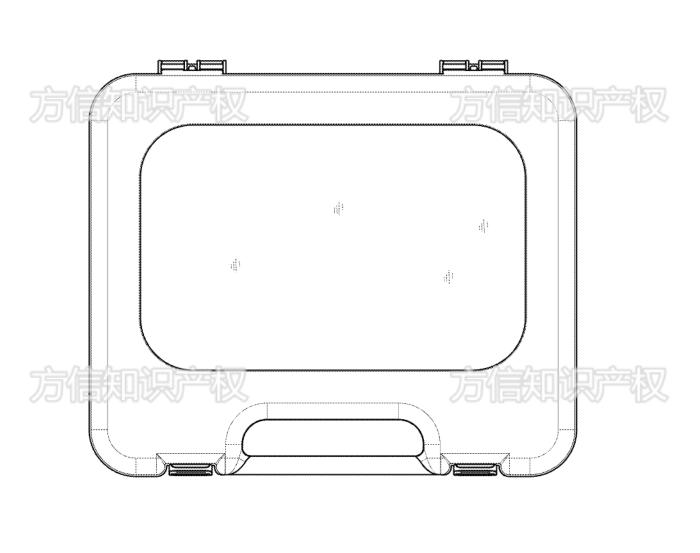 "lottery"
Take the book "Amazon Operation Operation Guide"
Explosive infringement
丨 Author / Fang Xiaoxin
This is
Fangxin International Intellectual Property
First
243
Original article
Is there a cute shape in the market and can help children learn to improve their intelligence? Recently, a novel puzzle toy is on fire
(Puzzle egg toy)
, Children love to put it down. This product belongs to
Amazon selected product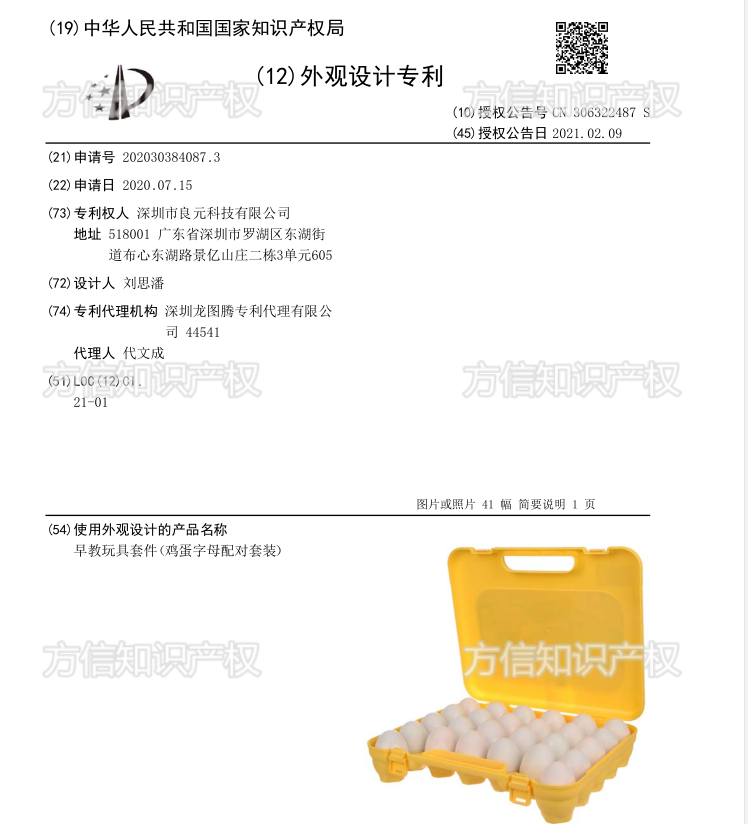 ,exist
Amazon British Station
The sales volume is also good. At present, eggs and toys are more similar on Amazon, and it has a gust of egg toys.
1. Selling points for puzzle eggs and toys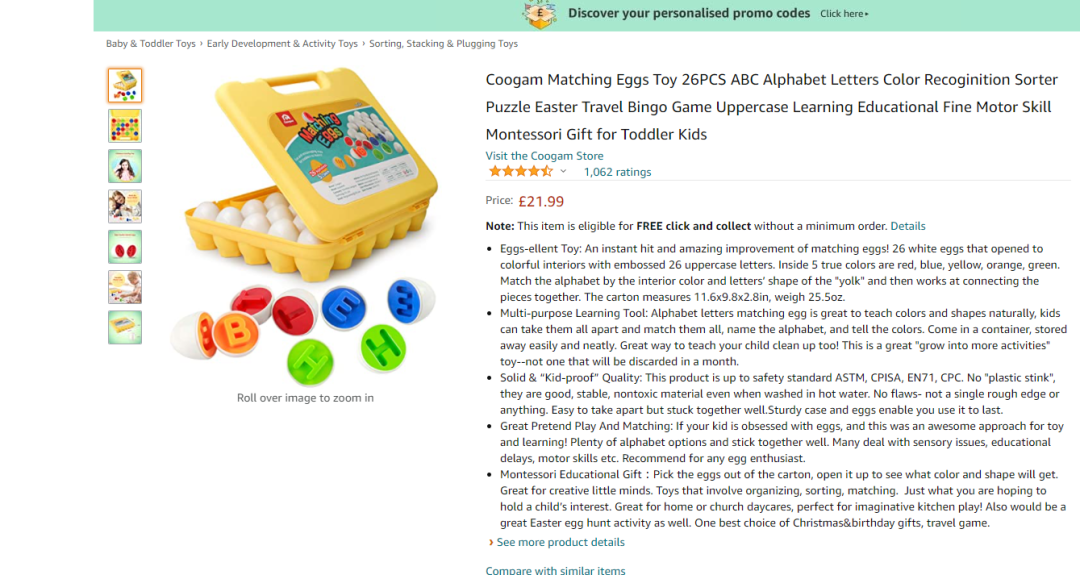 Xiaoxin learned from the relevant publicity content that this model
The core design point of toys
It is:

26 English letters
Match the egg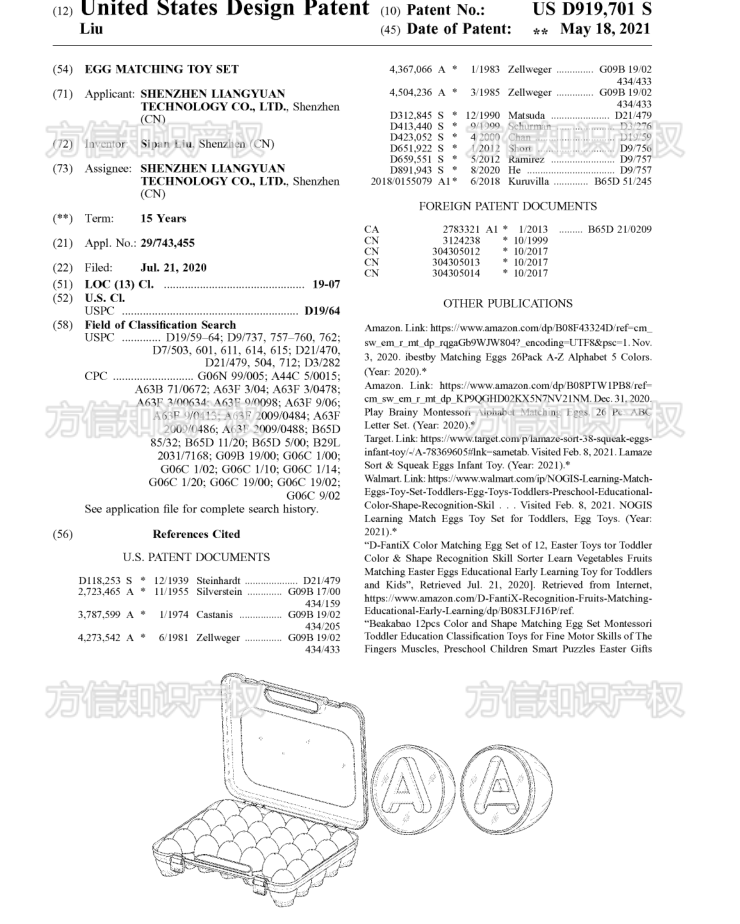 toy box
Internal egg arrangement
design
Base structure
In consumers,
The toy's appearance is novel, and the cute egg shape attracts attention
, Love it! As a puzzle toy, it also has its own praise, which can help children learn English letters, numbers, identification colors, improve classification and matching ability, thereby improving intelligence.
Picture source: (Amazon British site)
2. Puzzle toy infringement risk
Is this toy risk of infringement?
Through the search, I found that this cumin egg puzzle toy was protected by China, the United States, and the European Union in 2020.
(Chinese appearance patent)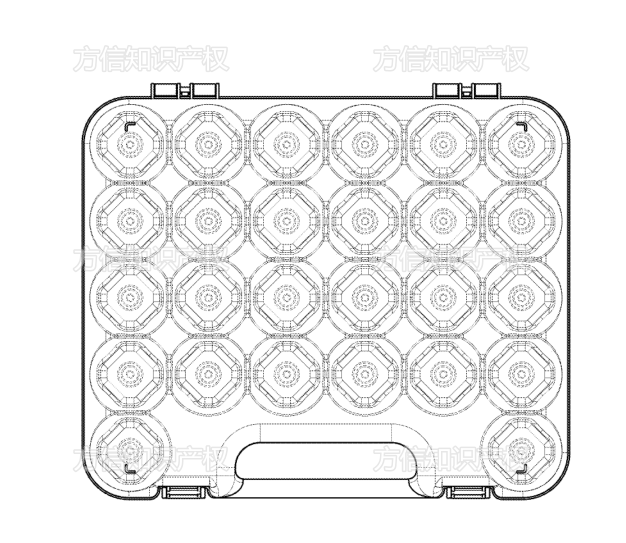 (American appearance patent D919701)
(EU appearance patent 008085617-0001)
Therefore, this product may not be directly sold without authorization, which may face patent infringement risks. in addition,
If you directly copy the publicity map of the same product on Amazon, you may also face the risk of copyright infringement.
3. The idea of ​​product innovation
When searching for this egg toy on the Internet, it was found that there were a lot of similar products on Amazon. I think there are a lot of product innovation ideas that can be developed, such as
Outsourcing design, internal shape design, etc.

Both can make innovation and create a new explosion.
Tips also provide some innovative ideas for sellers. Our outer packaging design can choose items that babies like more.
Including star moon shape, animal shape, cartoon shape, etc.
Essence still alright
Different types of typesetting design in quantity
, Internal shape can also choose
Little flowers, other geometric figures, and so on.
As shown in the figure below, sellers can design some cute and interesting patterns to increase their products, attracting their babies' love!
(The picture comes from the Internet, invading and deleting)
In addition, sellers can add more different elements, such as product fun, product material, and so on.
4. Infringement summary
Through the above summary, a small letter reminds the seller to keep in mind the following 3 points:
Before being on the shelves, wealthy eggs and toys needed
Do a good job of infringement and market survey
Focus on the internal appearance characteristics of the product, avoid using 26 letters design
You can use other characteristics of innovative products from the appearance of the product, the internal base design and other innovative products
Before selling similar products, you need to investigate whether there is a relevant appearance patent to avoid infringement
toy box
design