friendly reminder
About 5,000 words in this article
Reading takes 5-10 minutes
Xia Xin background
Xia Xin's mobile phone, it turned out to be "Xiaxin". Xiaxin Electronics Co., Ltd. was established in August 1981. It is the first Sino -foreign joint venture in Xiamen. It was the earliest to assemble black and white TVs and video recorders.
Since 1993, Xiaxin took advantage of the video recorder to heat, and Xiaxin Electronics began to enter the home appliance industry to produce video recorders.
In May 1997, Xiaxin Electronics Co., Ltd. was initiated to establish Xiaxin Electronics Co., Ltd. as the main initiator.
On June 4, 1997, Xiaxin was officially listed on the Shanghai Stock Exchange. At the beginning of the listing, Xiaxin's main business was the production and sales of video recorders. But realizing the rise of the VCD and DVD industries, Xiaxin took the initiative to abandon the production of video recorder and switched to the Nuggets that joined the VCD. In 1998, the stock price exceeded 40 yuan.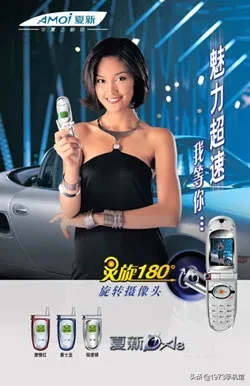 In January 1999, the world's first PRO-LOGIC power amplifier DH9063 was born in Xiamen, and was newly born in Xiamen, and obtained authoritative certification in Dolby Lab. In March, China's first self-developed digital AC-3 decoding power amplifier DH9085 was born in Xiamen, and was certified by the Dolby Laboratory.
DH9063
DH9085
Due to the earlier transformation, Xiaxin was dug in "a bucket of gold". VCD once entered the top three in the industry, but the good times did not last long. In 1999, Xiaxin's earnings per share fell to 0.11 yuan.
In early 2000, Zhao Wei served as the spokesperson of Xiaxin DVD. He filmed an advertisement on CCTV every day, and the slogan was also brainwashed: "Xiaxin DVD, really amazing." Use Xiaxin.
Entering the mobile phone industry
In 2000, Xiaxin Electronic Board believed that the production of televisions, VCD and DVD machines was already overwhelmed, and decided to transform into the new field and transfer to the production of mobile phones. In 1985, he graduated from the Department of Electronic Engineering of Shanghai Jiaotong University. After graduating, he joined Xiaxin. In May, he served as vice president of Xiamen New Technology Co., Ltd..
Li Xiaozhong
In May 2000, Li Xiaozhong, who has been in charge of technology, received the appointment of the board of directors and became the president of Xiaxin Electronics at the age of 35. At the beginning of his office, Li Xiaozhong's main task was to solve Xia Xin's dilemma and led Xiaxin to hit the mobile phone business.
On May 13, 2001, the first phase of Xiaxin Electronics City, which coversed an area of ​​200,000 square meters, was completed and was officially put into use. At that time, it was called China's most deeply processed mobile phone production line. After the mobile phone design plan provided by South Korean companies, Li Xiaozhong took all the hopes for the new machine A8 and quickly completed a series of basic work such as procurement accessories, patch, and design appearance shells. In 2001, Xiaxin Electronics lost 98 million yuan, mainly because the money had just invested money into mobile phone research and development, and it has not yet formed profit.
In October 2001, Xiaxin A8 was not listed yet, but the engineering sample machine began to break the news in the circle: pleasant ringtones, ultra -thin fuselage, inside and outside dual screens, colorful lights, exquisite metals, flip design and dark blue color The background light, which is known as the "dancing mobile phone," walked across the circle, hooking people's curiosity.
The so -called dancing mobile phone is that this A8 can stand on the table. When playing music or phone calls, the fuselage shakes, and the phone will light up the horse -running light and do a circular motion.
In 2000 and 2001, Xiaxin appeared for two consecutive years of losses. The stock was printed with ST. Xia Xin, who had prepared new machines, endured the suffering of two consecutive years of continuous losses.
On December 18, 2001, Xiaxin officially launched the mobile phone -Xiaxin A8, in order to enter the high -end mobile phone market. The "dancing mobile phone" successfully attracted the attention of countless white -collar workers. 3800 yuan, but it was sought after on the market, and began to be in short supply a month later. At that time, domestic mobile phones only had practical functions such as calling and SMS. The Xiaxin A8 mobile phone achieved the internal and external dual screens. With this mobile phone, Xiamen newly created a sales myth of more than 600 million yuan from a huge loss of 78.2495 million yuan in 2001 to more than 600 million yuan in 2002. The income per share is as high as 1.69 yuan. The most profitable company in the A -share market. Li Xiaozhong successfully saved a company with a mobile phone, and miraculously pulled Xiaxin to the quagmire of losing money. Li Xiaozhong, who was in danger, obviously contributed.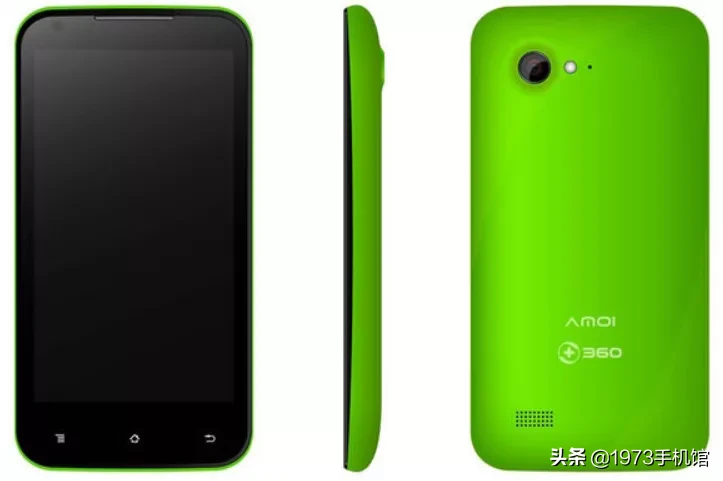 A8
Xiaxin saw a good form. He hurriedly carried out various marketing and continued to expand the brand's fame.

In March 2002, after Xiaxin A8, after the gorgeous attitude of "Fantasy Charm, who gave up with me", after the CCTV-1 "News Broadcast", the "Weather Forecast" appeared on the 5 seconds of the "Weather Forecast".
On March 17, 2002, Xiaxin launched the "Xiamen New Mobile Phone Quality Well" event with Beijing as the starting point. The division of soldiers was conducted in 339 prefecture -level cities across the country. Xiaxin took the initiative to accept the supervision and quality inspection of the media and consumers, and achieved a good publicity effect. During the event, Xiaxin carried out the "15+15″ after -sales service and quality commitment promotional activities at all mobile phone sales sites across the country. In addition to providing consumers with 100%"three packages" services that meet national standards, they also provided "15". +15 "Value -value" three packages "service, and promised" one place to buy a machine, the national joint insurance service ".
In addition, in the summer of 2002, in the advertisement of the World Cup game midfielder, A8's "fantasy charm, and whoever me, whoever is", almost made everyone in China remember the name of Xiaxin A8.
In August 2002, Xiaxin and China Post have established cooperative relationships to further strengthen its distribution power in the channel and establish 32 branches and more than 500 after -sales service centers across the country.
On August 18, 2002, Xiaxin and the National Volleyball Association held a press conference on the signing ceremony of the "Xiamen New Communist Chinese Women's Volleyball Team" in the Great Hall of the People, and became the sponsor of the Women's Volleyball Team.
In 2002, Xiaxia's new movement was rapid and achieved great achievements. From January to September, the sales revenue of new mobile phones in Xiamen reached 2.2 billion yuan, and net profit was as high as 3.70 million yuan. The 2002 annual report of Xiaxin showed that the main business revenue was 4.49 billion yuan, the net profit reached 607 million yuan, the sales of mobile phones were 2 million units, accounting for 82%of the main business income, and the income per share was as high as 1.69 yuan. Go to the most profitable company.
In the same year, Xiaxin began to get involved in the field of LCD TV and successfully entered the top eight domestic LCD TVs. Some areas even entered the top five. Ace Ace Starway series, fashion and shocking series, classic V series, Zeng Sheng was very popular. Unfortunately, as the main operating business of Xiamen, LCD TVs have not contributed a lot of real gold and silver to Xiamen's new performance.
Ahead of advanced R & D and huge costs have begun to affect the cash flow of Xia Xin electronics.
In June 2003, Xiaxin launched the first rotary camera mobile phone DA8. At the same time, Xiaxin's first laptop V6 was listed, and the market quotation was 10,800 yuan. Adopt cooperation with chip manufacturers and OEM manufacturers to enter the laptop market with independent brands, and then after cooperation with AMD, and then strategic cooperation with Intel, Xiamen New Tone has decided to abandon the independent brand of laptop computers in a few years. route.
Xia Xin DA8
On July 26, 2003, Xiaxin announced the announcement of Xiamen's new corporate renaming activity in the Shanghai Stock Exchange, which changed the original "Xiaxin" to the new Chinese logo "Xia Xin".
On July 28, 2003, Xia Xin launched the unveiling ceremony of the "China Best Brand Engineering" and released a new brand logo -AMOI Xia Xin.
In the first half of 2003, the net profit of Xiaxin's main business was 368 million yuan, and the net profit of the main business in the second half of the year was 614 million yuan.
In May 2003, the "ST" hat, which was taken away for two years, had legendary colors in the Chinese securities market. Xia Xin created the myth of "a mobile phone to revitalize a company". Men.
Two years after the new A8 was launched in the summer of 2004, the price is still around 2,000 yuan, which is one of the most expensive models of all non -color screen folding mobile phones.
The new strategy brings big problems
In October 2004, Xia Xin Electronics first announced the 3G development strategy of "three arrows": three technical standards of TD-SCDMA, WCDMA, and CDMA2000 follow up. The new industry field is still in the investment period, and large -scale profit is not formed. It brought huge pressure and crisis to Xia Xin. In the summer of 2004, the new net profit was only 15.85 million yuan, which was much worse than before.
In 2005, the company's development reached its heyday, and the brand value reached 7.062 billion yuan. In the same year, the super female voice came to an end. The spokesperson, the three mobile phones A310, A320, and M63, which spokesman Xia Xin at the time.
In the early days of the new strategy, some people in the industry were commented that Xia Xin was one of the most developed 3C electronic companies in China. Xia Xin was the only three 3G standards (CDMA2000, TD TD, in addition to Huawei and ZTE at that time in China at that time. -SCDMA and WCDMA) are all developing manufacturers.
In Li Xiaozhong's view, 3G is an absolute advanced technology that represents the future development trend of the Chinese mobile phone industry. Therefore, Li Xiaozhong adopted a radical strategy and consumed huge sums of money for 3G research and development, so that the capital investment was excessive, and the cash flow of Xia Xin electronics was quickly absorbed. Before Li Xiaozhong had time to see 3G technology forming, he left Xia Xin reluctantly because of the decline in the profitability of the mobile phone business all the way. In 2009, China 's 3G began to be trial, but the summer of that year was bankrupt.
In April 2007, Xia Xin announced the abandonment of its own brand laptop business in order to stop loss. The laptop business was also reduced to foundry business, providing TCL and Haier, and only providing ODM foundry for third parties.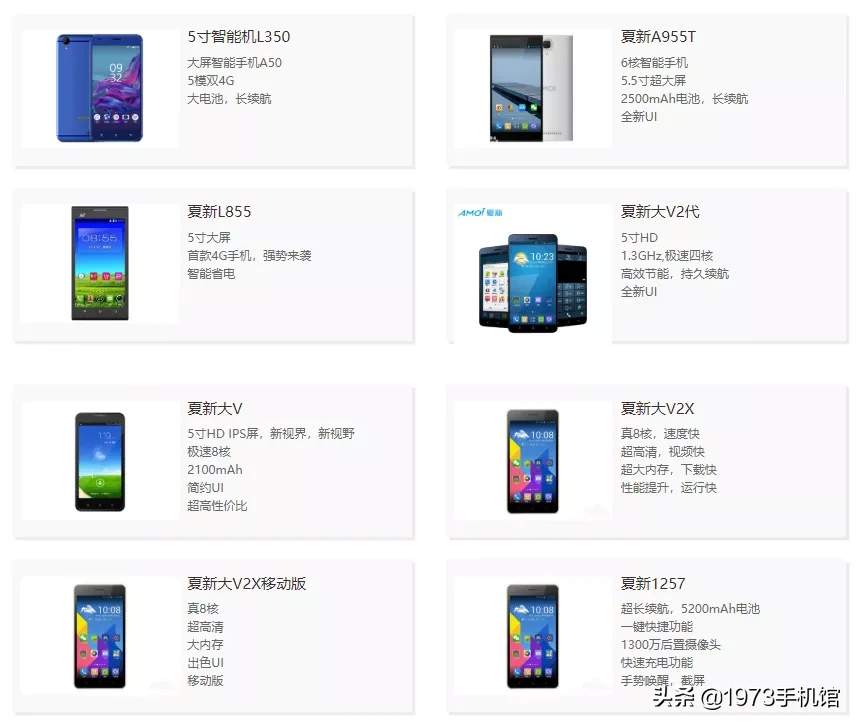 At the same time, Xia Xin and Microsoft jointly held a new spring experience meeting for GPS smartphones in Beijing, Shanghai, and Guangzhou. Li Xiaozhong wanted to copy the success of A8, so he released 6 new GPS series mobile phone products in one fell swoop.
Among the 6 GPS series of mobile phone products released, Li Xiaozhong wants to press the treasure most. This mobile phone is positioned as a professional GPS navigation. Software, based on the Linux core of the NewPlus system, the built -in mobile securities and fellows of Flushshun stocks also support the EDGE2.75G high -speed network. At the same time, it also has very good video and audio playback capabilities. The price is only 2,000.
However, at that time, China was developing rapidly, and road construction and changes could not even indicate the road with thousands of professional GPS products, not to mention that the mobile phone only used the GPS software for less than 300 yuan. It has to be further improved, which has also become one of the fundamental reasons why GPS mobile phones cannot fire in China.
In the second half of 2007, Xia Xin Electronics' LCD TV products began to withdraw from mainstream sales channels such as Gome and Suning in the country. In the summer of 2007, a new loss of 800 million yuan. For this situation, in 2007, it only simply paid investors to investors. I gave a sentence with the shareholders: I apologize.
On December 22, Xia Xin Electronics, who was listed on the Shanghai Stock Exchange, announced that Xia Xin Electronics 'president Li Xiaoyong resigned for personal reasons. His position was taken over by the former Vice President of Great Wall Computer Lu Zhenyu.
Li Xiaozhong, who led Xia Xin to the status of domestic mobile phone leaders, was recognized as a domestic mobile phone leader with Xu Lihua (chairman of Boidao) and Wan Mingjian (formerly TCL mobile general manager, and later Chairman of Changhong Mobile). His resignation quickly caused a stir in Xia Xin and the industry.
In an interview with the media, Li Xiaozhong also said that the reason for his resignation was the company's loss. An industry insider who did not want to disclose his name once revealed that Li Xiaoyong's departure was actually strongly promoted by the major shareholders of China Electronics Group, and this decision by major shareholders was strongly opposed by Xia Xin's shareholders and management.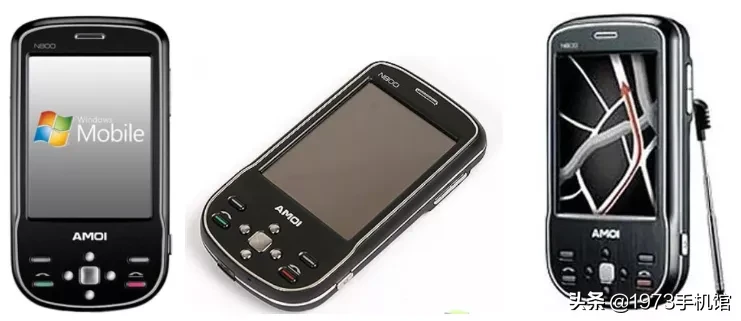 After leaving Xia Xin, Li Xiaozhong went to Xialang Company to continue to do mobile phone development. Xialang was actually from the Shanghai Research Institute of Yuanxia New Electronics Co., Ltd.. It was a company engaged in the development, production, sales and service of mobile communication terminal products. In 2010, Sharon launched his own mobile phone brand "NAMO". This brand will also leave traces in the history of domestic mobile phones, but in the end, it is forgotten by people without red. History of Charlo mobile phone development.
Attack the mobile phone market again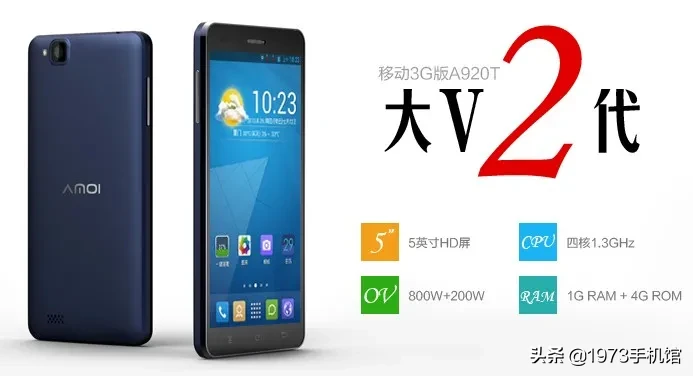 Although there was a loss, it could not lose confidence, and Xia Xin wanted to continue to work hard.
On July 1, 2008, "the good conspirators were greatly achieved" —- Xia Xin Electronics 2008 strategic conference was grandly held. With the release of the epic "Red Cliff" of Wu Yusen at that time, it became the media's attention. , Jinchengwu these performing arts stars, as well as Xia Xin's mobile phone and its new head Lu Zhenyu, who has been dormant for a long time, Xia Xin and Gome form a strategic partnership, jointly promoting Xia Xin Chibi mobile phone -N800, thinking of impacting the high -end mobile phone market, Earn profit, but the response is average. In the summer of 2008, the new year lost 700 million yuan. The financial report was still the familiar deep apology.
On April 30, 2009, Xia Xin announced the loss of three consecutive years in 2006, 2007, and 2008, and lost 105 million yuan, 8029 million yuan, and 700 million yuan, respectively. The temporary mobile phone giant fell to a delisting.
In October 2009, Xia Xin, who was under pressure from many parties, began a liquidation reorganization under the notice of the Xiamen Intermediate People's Court. Technology is waiting for the next person to take over.
On December 8, 2009, Xiaxin Electronics' mobile phone business was auctioned publicly. No one registered in the first round, and it was surprisingly reduced to streaming.
On December 20th, at the auction held in Xiamen Xiahe Road Emperor Building in Xiamen City, a company behind Lenovo's former general manager Liu Zhijun finally shot. , Temporarily set up a company called "Jiu Xingxing", which jointly contributed to the reference price of 135 million yuan to bring the most core and valuable assets of*ST Xia Xin -the mobile phone business -related income.
Liu Zhijun is a head of a unique vision and a great achievement. He graduated from the Institute of Mechanics of Dalian University of Technology in 1989 and obtained a master's degree in engineering mechanics. After graduation, he entered the Lenovo Group. manager.
At the beginning of 2008, Liu Zhijun leaving himself to participate in the Lenovo mobile phone he was involved in the founding. According to the arrangement of Lenovo Group, Liu Zhijun went abroad and studied in Harvard while being responsible for promoting some internal projects in Lenovo. During this time, he rarely appeared until this was invited to save Xia Xin's mobile phone who was almost "dying".
On December 20, 2009, Xiaxin Technology Co., Ltd. announced in Xiamen. On January 1, 2010, as the new president of Xia Xin's mobile phone, Liu Zhijun took his work team to officially take over Xia Xin. Some of the methods displayed, and there are indeed signs of reorganization. The Xiaxin mobile phone business products are divided into three directions:
N series: mobile Internet mobile phones, emphasize technology exploration;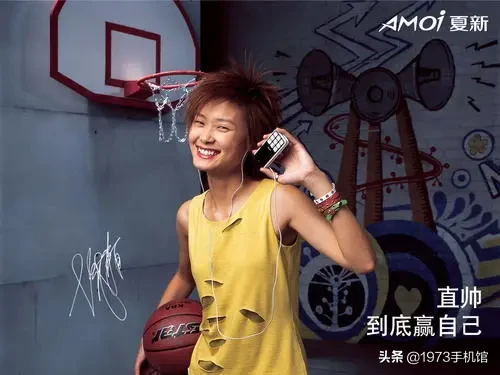 S series: emphasize entertainment video experience, fashionable appearance;
F series: pay attention to the trend of product appearance, focusing on women;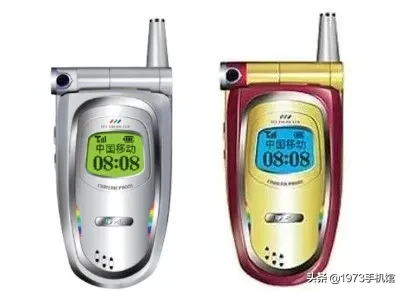 Several smartphones that have been thrown have been pretty good, but unfortunately, revenue is not enough to make up for increasing losses.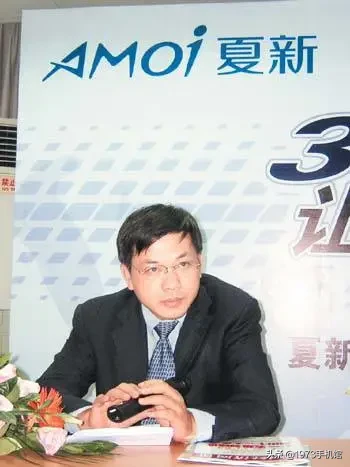 One month before the acquisition of Xia Xin, Lenovo Group also used the cash and Lenovo shares to price $ 200 million to repurchase Lenovo Mobile who had previously been stripped out, but Liu Zhijun did not choose to return to Lenovo Mobile. However, things are contrary to their wishes.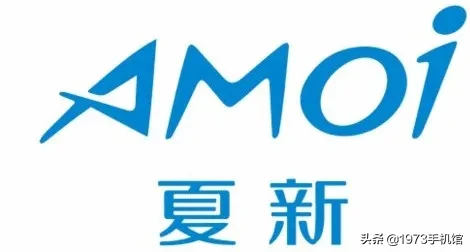 After the launch of the special supply machine in 2012 with 360, the response was good. In 2013, it continued to continue the big V series, but as Liu Zhijun left, Xia Xin's mobile phone began to decide thoroughly from 2014.
After Liu Zhijun left, Xia Xin's mobile phone basically gave up his plan to fight again. How can other assets be resolved after Liu Zhijun is taken away by Liu Zhijun?
First of all, the debt was led by the Xiamen Municipal Government. Eventually, the company in Xiamen was moderate and profitable.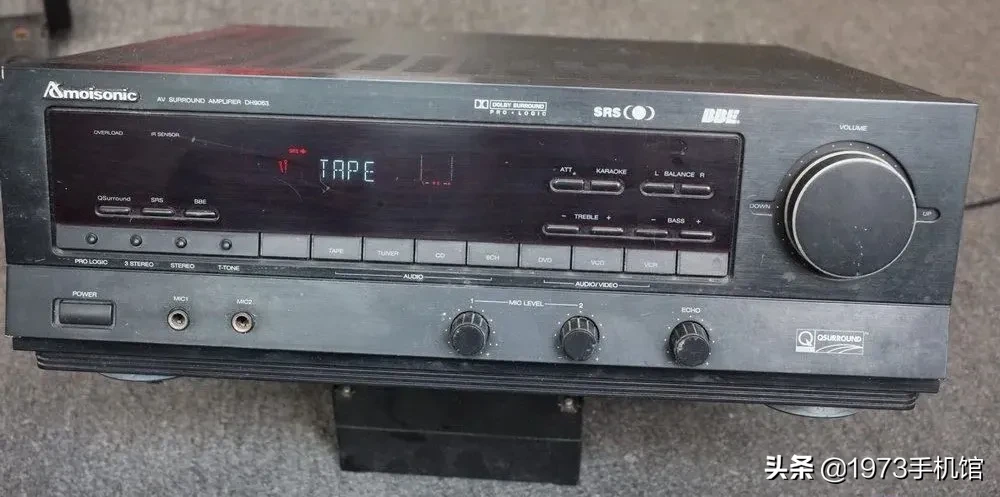 First of all, Xixin Electronics's 96.18%of the shares subscribed to Xiangyu Group, and all the shares of Xiaoxin Electronics were transferred to Xia Xin Electronics. After the equity is transferred, the company's 100%shares are held by Xia Xin Electronics. It is equivalent to Xia Xin Electronics to become a 100%holding company in Xiangyu Group, which is just different names.
In August 2011, in order to solve this problem, Xiaxin Electronics Co., Ltd. was renamed "Fujian Xiangyu Co., Ltd.", and then added a part of the investment. After renaming, it was successfully listed on the Shanghai Stock Exchange.
The new net profit in 2013 was 3.06 million yuan, and it has no longer profitable since 2014.
Many models have been updated in 14 years and 15 years, and the price is around 1,000 yuan. The last thing that can be found in 2015 is the Xiaxin L350 listed in 2015. can not buy.
Currently listed by Xia Xin's official website
In 2016, Kyushu Group co -spanned 135 million yuan to buy Xiaxin 49.215%of the equity brands and Xiaxin mobile phone technology and development and development assets were listed for sale, the price was only 10,000 yuan, which was regrettable.
As of 2019, Xia Xin's official website can still be opened, and mobile phone products are no longer updated. The main products of the official website and e -commerce platform are purifiers, refrigerators, TVs, and various small appliances and some hardware products. Such as: display, television, vehicle facilities, Bluetooth headsets, pot stoves, washing machines, audio, water heaters, network boxes and other products, the prices are low -end.
Xia Xin is one of the representatives of home appliance companies entering mobile phones. In addition, there are companies such as Konka, Hisense, Haier, Skyworth, Changhong, TCL and other companies. Among them, the deepest impact was Hisense mobile phones. After I asked a 00, among these companies, he only heard of Hisense and Haier, and said that he also knew that Hisense had also made a mobile phone.
This also confirms the predicament of old enterprises and develop in the new era. As the staff of Kenjian said: the death of the mobile phone industry is just a proposition that is constantly being repeated in the future. The fall of Xia Xin's mobile phone does not seem to attract much attention.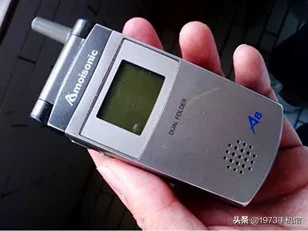 Recommended by the previous article: Click to read
History of domestic mobile phones (8) waveguide mobile phone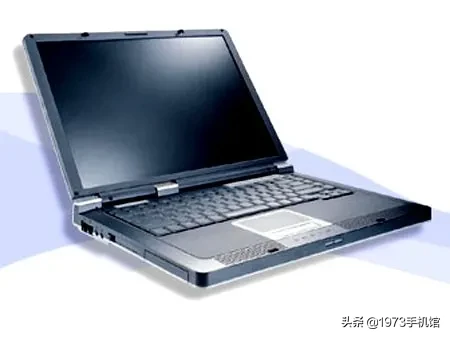 History of domestic mobile phones (7) Nobel Phone
History of domestic mobile phones (6) Konka mobile phone
History of domestic mobile phones (5) Dongxin mobile phone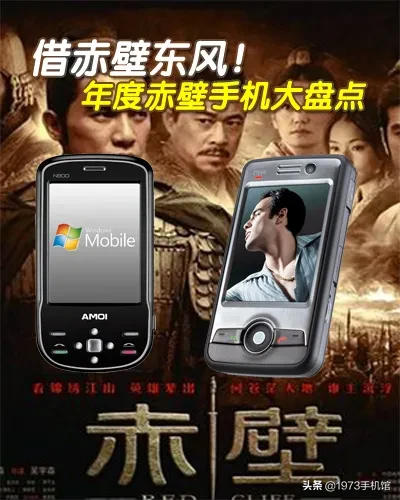 History of domestic mobile phones (4) Dibit mobile phone
History of domestic mobile phones (3) Southern Hi -Tech mobile phone
History of domestic mobile phone development (2) Panda mobile phone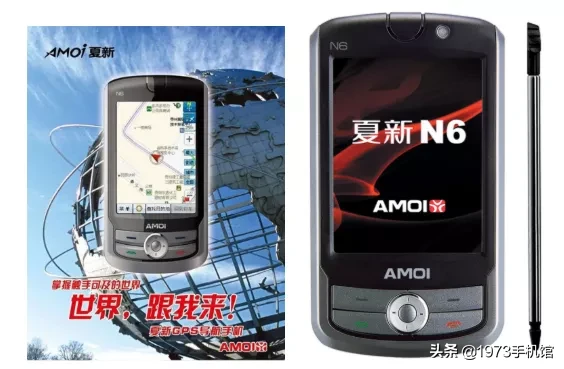 History of domestic mobile phones (1) Kejian mobile phone
"History of domestic mobile phones" continuously updated
Welcome to pay attention to the public account [1973 mobile phone hall]
Part of the picture comes from the network
Part of the data comes from the network